Open-face ham & cheese melts topped with fresh pineapple salsa, crispy bacon, and jalapenos. It's ham and pineapple with a kick!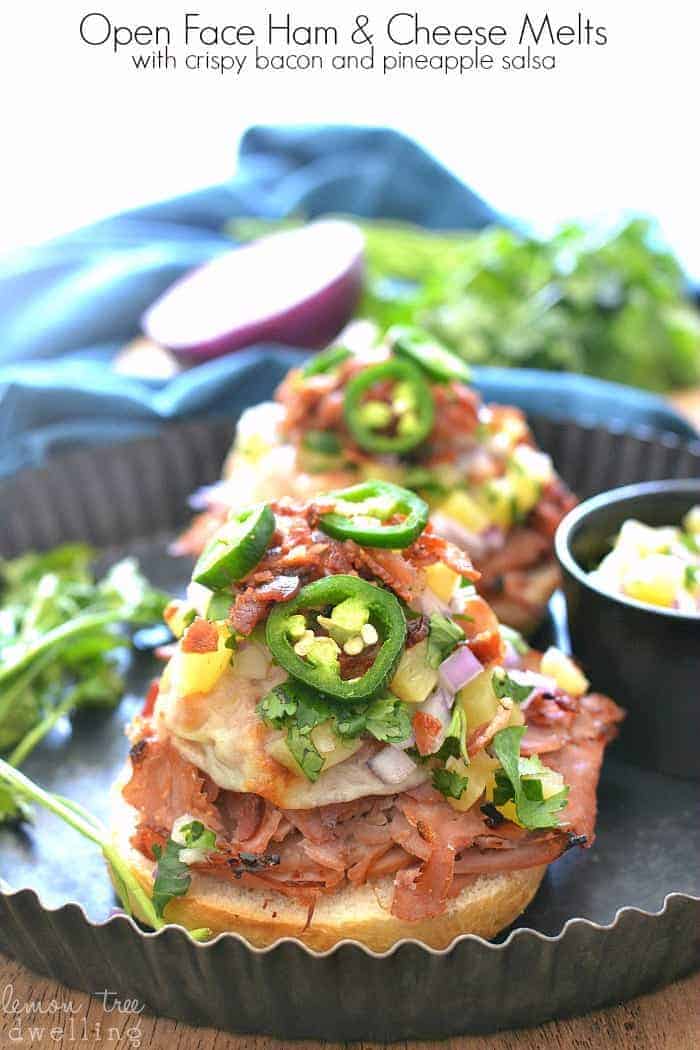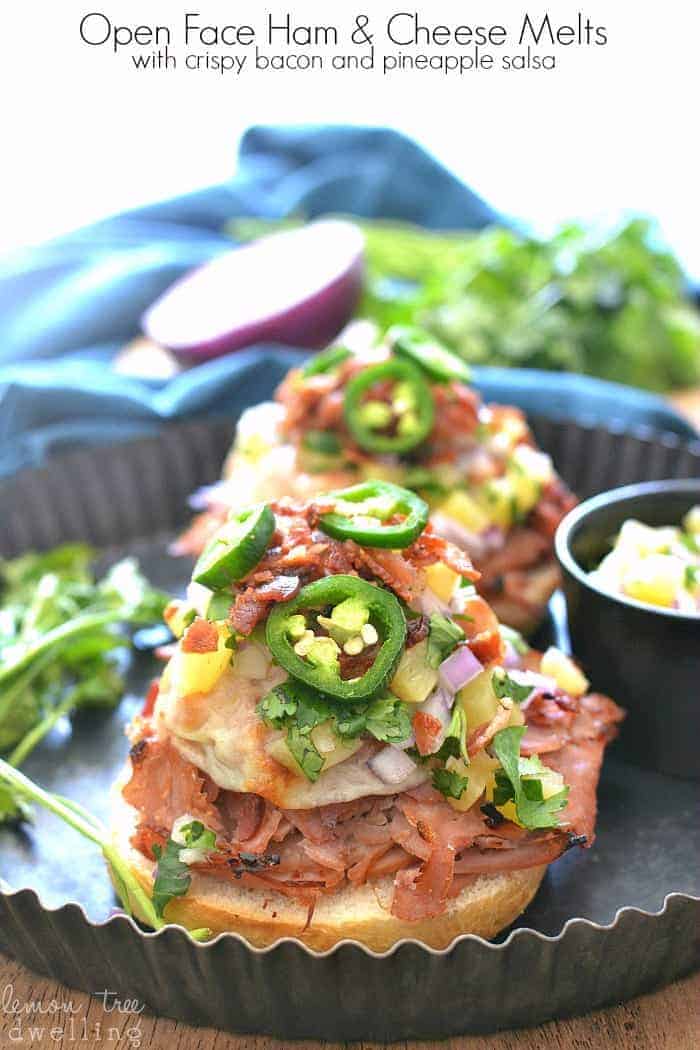 I'm not exactly sure how it happened, or why it happened, or when it happened….but somewhere along the line, we became water park people. And by water park people, I mean that we started frequenting them on breaks and getaways and every chance we got. In fact, we just came back from a 2-day stay at one to kick off the girls' spring break week!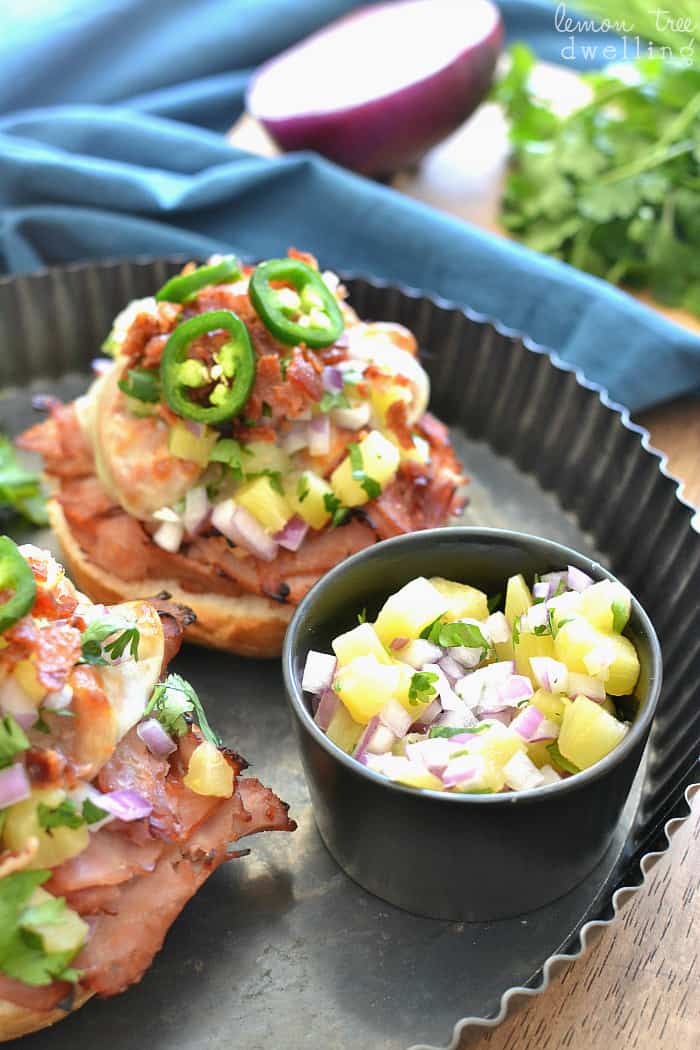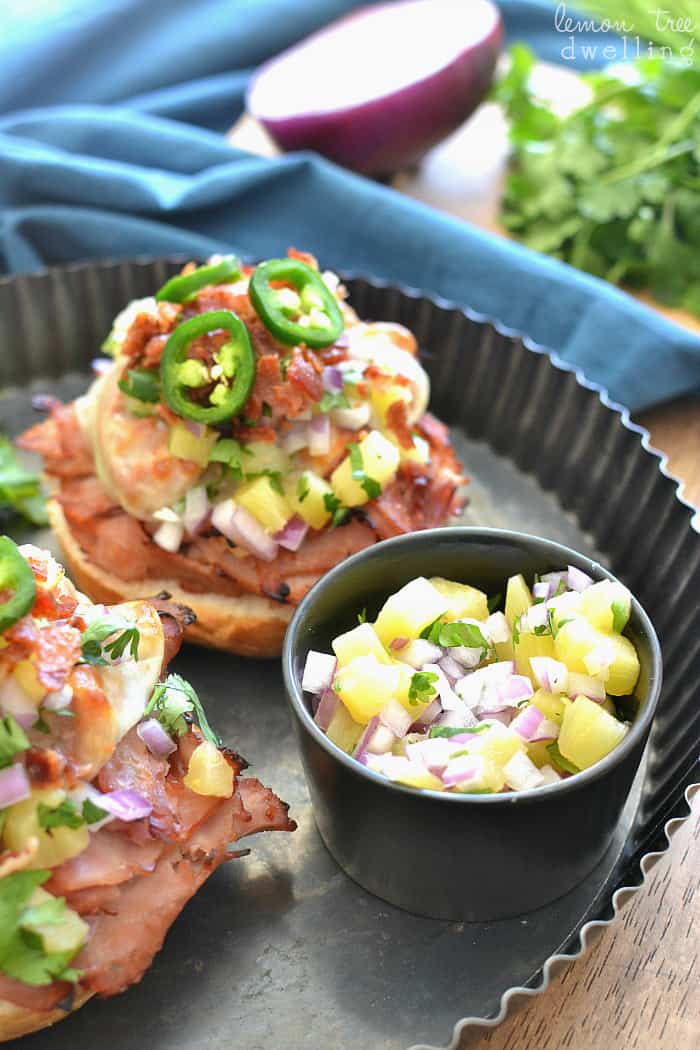 Water parks are interesting places, especially in Wisconsin. Because in Wisconsin, it's too cold 9 months out of the year to actually swim outdoors…..so that great outdoor section that's attached to all of them? It's never open! In fact, the thought of setting foot outside in a swimming suit is enough to make you shiver. Good thing the endless skywalks make it so we don't have to…..?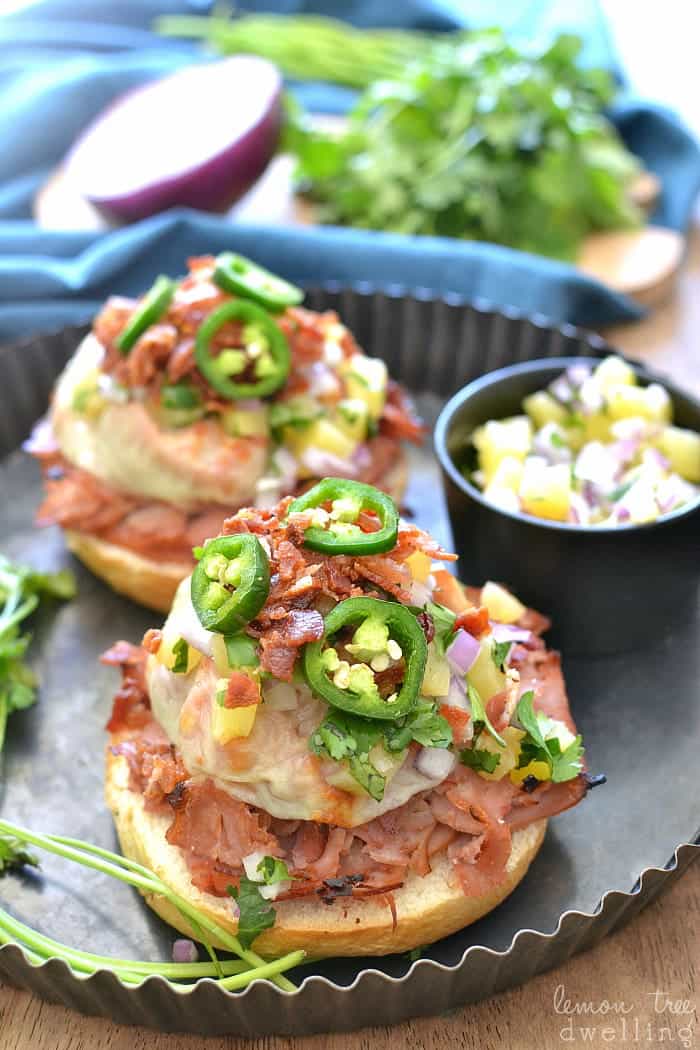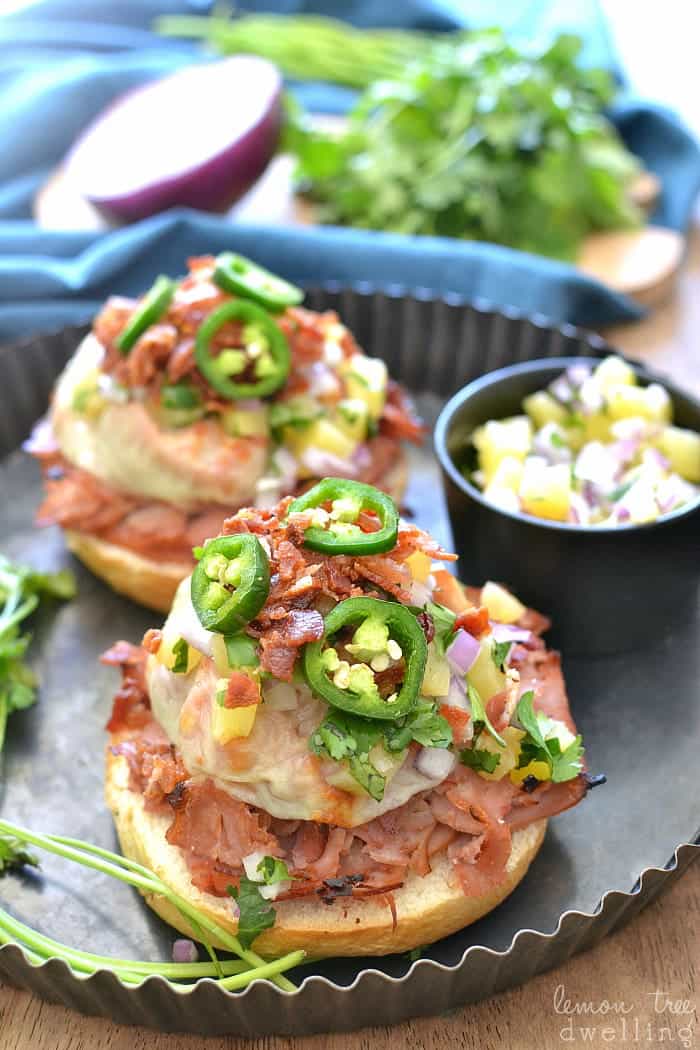 I'm pretty sure that no matter where you are, water parks are interesting places. Overcrowded with people of all shapes and sizes and ages and background, all vying for the same tables and towels and inner tubes. All eating $8 mozzarella sticks and drinking $6 sodas. And do you know what I saw this time? Giant $25 margarita glasses! With $15 refills. No joke.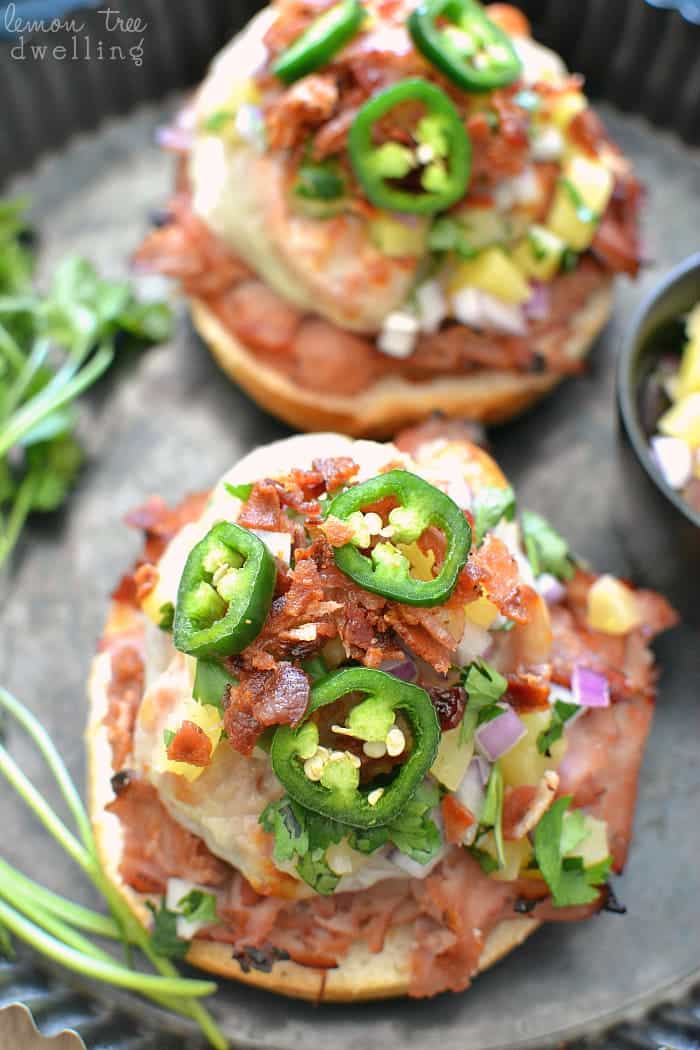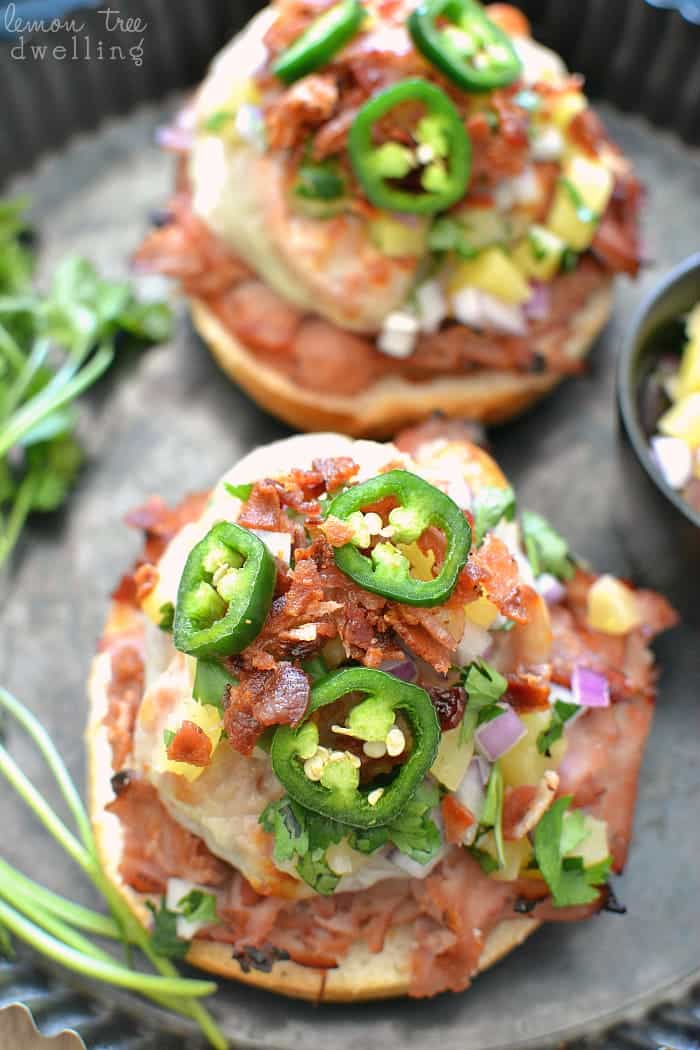 Undoubtedly, out water park experience is even more "interesting" than some other people's…..given the fact that we have 4 kids who all want to be doing different things. Our oldest wants excitement and adventure, our second wants a lesser version of that, our third wants slow and safe, and the baby? Well, she just wants to sleep. Preferably, in a crib, instead of in our arms at the Wild Waterdome!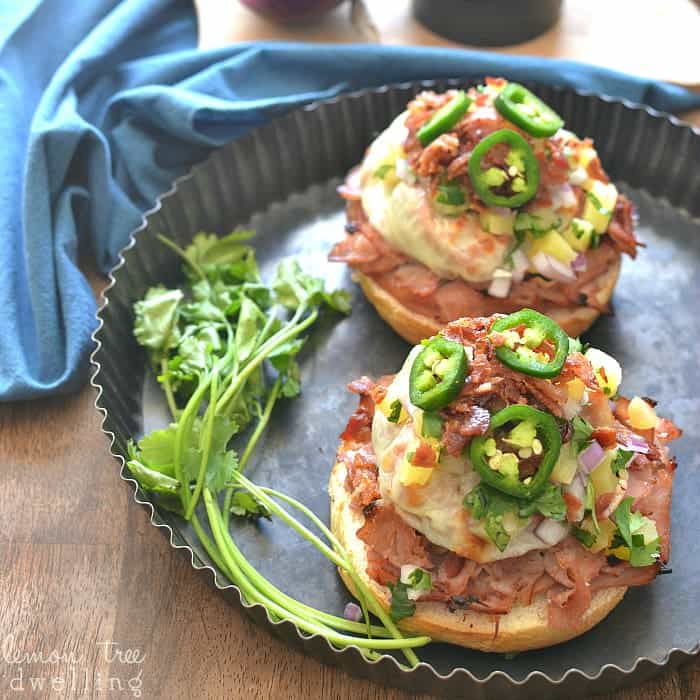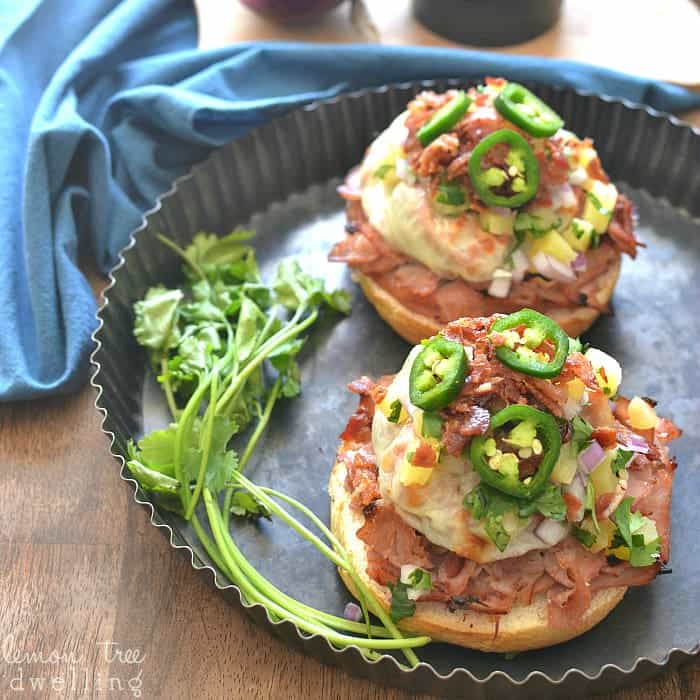 Let's just say I'm not so sad that our water park adventure was cut short by a business trip this time around. Actually, I'm kinda thinking it might be time for us to branch out. Try camping or something…..you know…..experience the world outside the walls of a water park? I'm sure we could find a place where we could all have just as much fun (possibly even more!?!?!?!) and find margaritas for under $25. Just sayin'.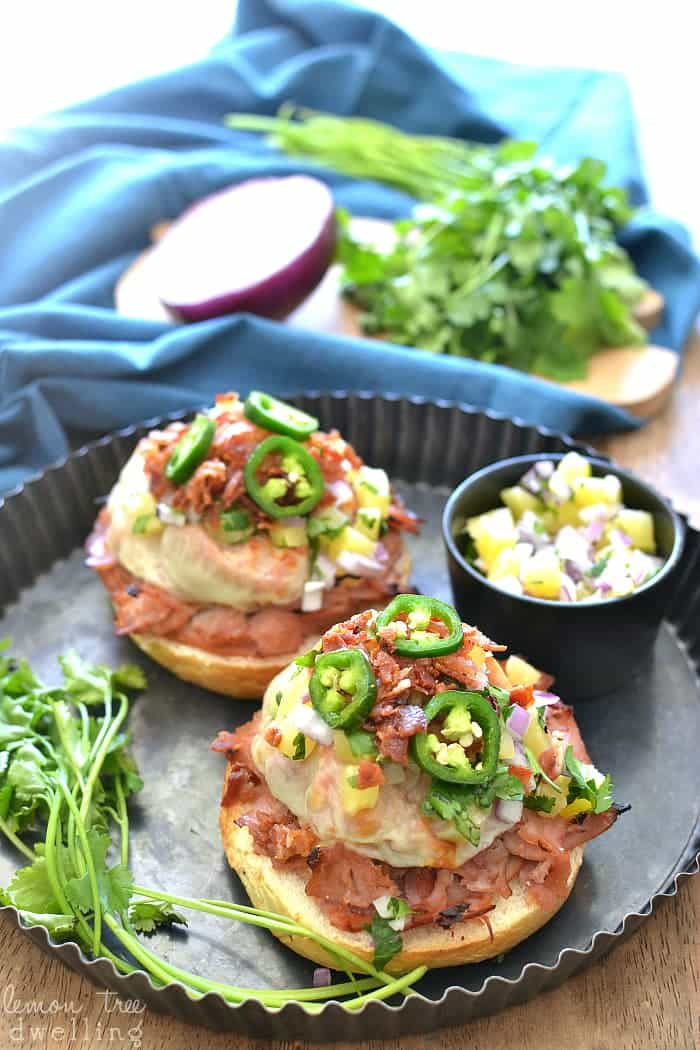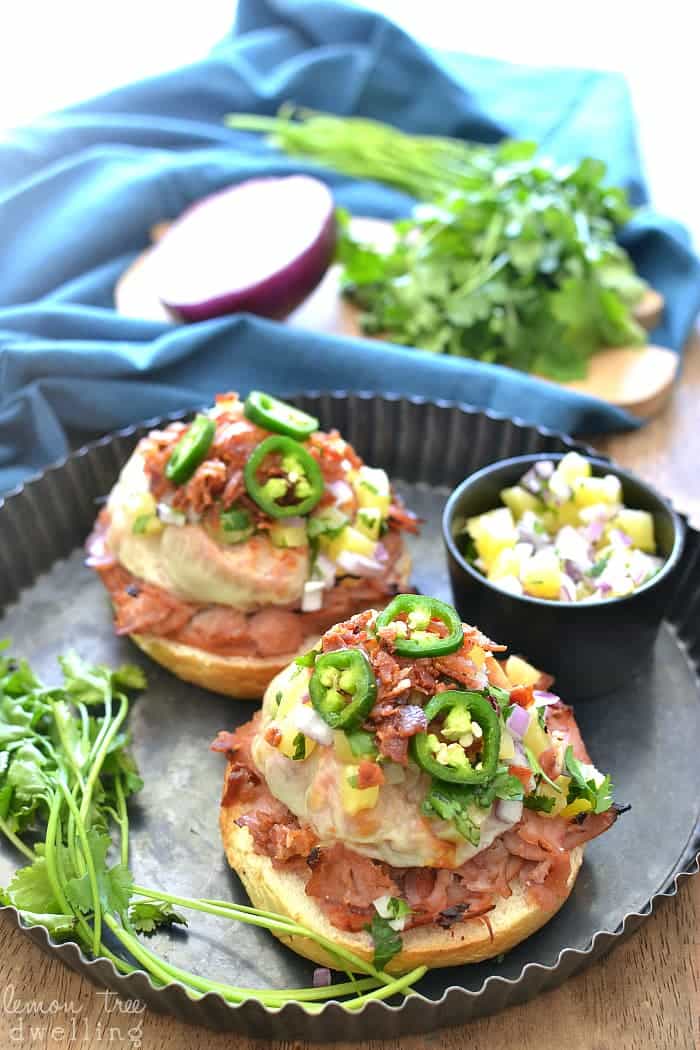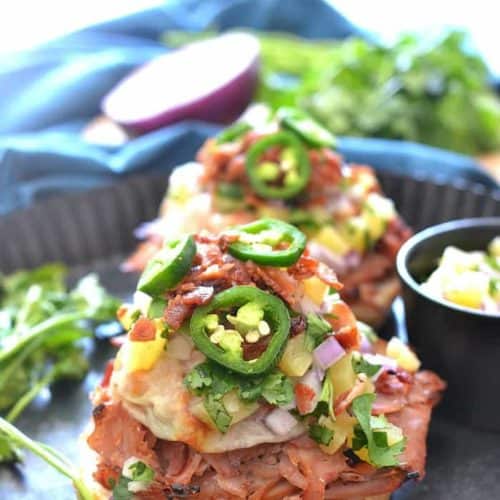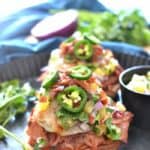 Open Face Ham & Cheese Melts
Ingredients
1

sandwich roll

cut in half

1/2 - 1

lb.

deli ham

2

pieces

provolone cheese

2

pieces

bacon

cooked until crispy and crumbled

1

fresh jalapeno

sliced

For Pineapple Salsa:

1/2

c.

chopped pineapple

1/4

c.

chopped purple onion

2

Tbsp.

fresh cilantro

lime juice
Instructions
Top each half of sandwich roll with ham and cheese.

Place on a baking sheet and bake at 350 degrees for 10 minutes; then broil 2-3 minutes.

While in the oven, prepare pineapple salsa by combining all ingredients in a small bowl.

Top melts with 2 Tbsp. salsa, 1 piece crumbled cooked bacon, and 4-5 jalapeno slices.