Cocoa Krispie treats are loaded with ooey gooey peppermint marshmallow and topped with pepperminty chocolate. This simple treat is a mint chocolate lover's dream!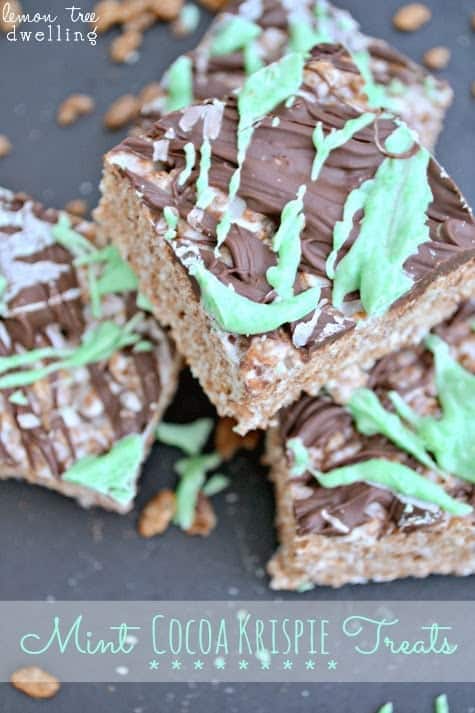 Hello, Friends! Happy Monday! I hope you enjoyed your weekend as much as I did. Funny….I went into it feeling less than thrilled with our plans….but by the end of it, it turned out to be one of the best weekends I've had in a while! It's amazing how some good time with good friends can completely change the way you feel. And when it comes to good friends, I'm one of the luckiest girls I know!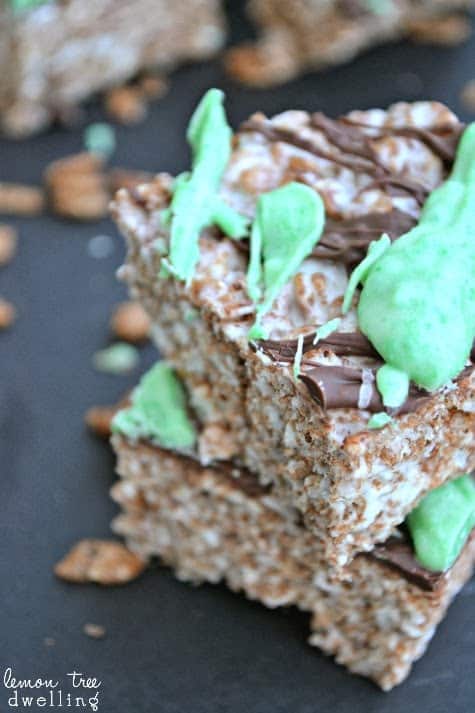 So instead of the long, (mostly) empty weekend I had originally anticipated, I spent my Friday night with a good friend, delicious sushi, comfy couches, and a warm fire….I spent my Saturday night with a quiet house, a mug of warm apple cider, and Christmas music….and I spent my Sunday catching up with 3 good friends, lots of laughter, and an insane amount of Christmas treat making!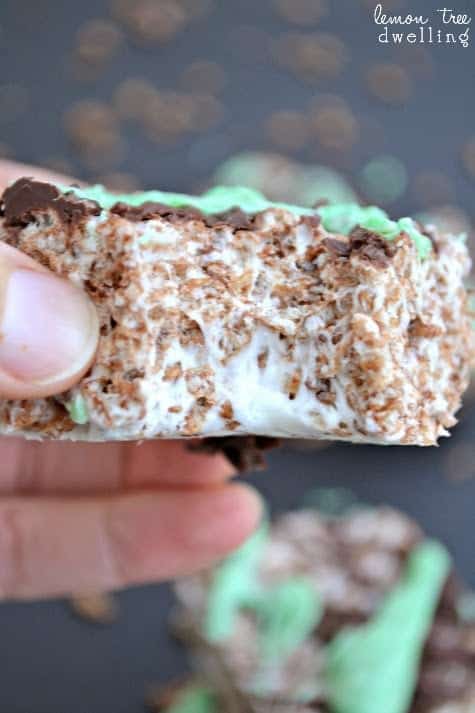 Cocoa Krispie Treats
Yep….life is good. And even better now that I have a fresh supply of Christmas goodies! Although, after finding myself munching on them all night, I'm thinking I need to turn them into gifts! ASAP! Because even though I pretend that the little slivers "don't count", we all know that when you have 20 slivers it DOES count! And….even more important, we all know that everything is better when you share it with friends. Including weekends, Christmas treats, and these delicious ooey gooey Mint Cocoa Krispie Treats. Stuffed with mint chocolate goodness and PERFECT for sharing.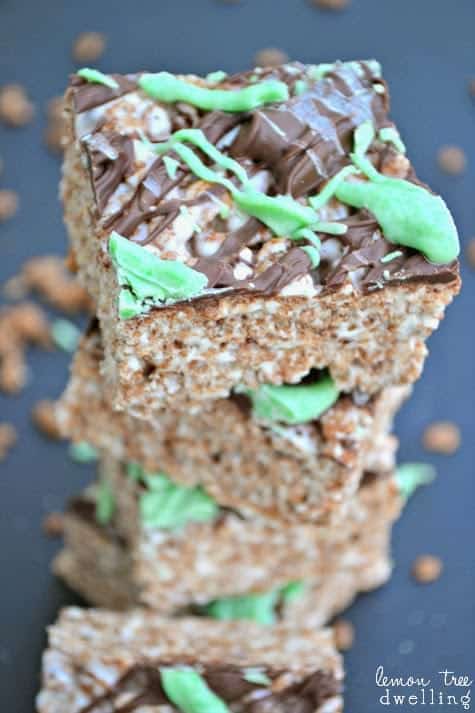 Mint Cocoa Krispie Treats
4 c. Cocoa Krispies
1 bag (approx. 40) marshmallows
1/4 c. butter
1 tsp. peppermint extract
1/4 c. chocolate chips
1/4 c. mint chips
green food coloring
1. Melt marshmallows and butter in a medium saucepan or large microwave-save bowl. Stir until smooth.
2. Stir in peppermint extract.
3. Add Cocoa Krispies and stir until evenly coated.
4. Press into the bottom of a buttered square (8×8 inch) baking pan. Let cool.
5. Melt chocolate chips and drizzle over bars. Melt mint chips with 2 drops green food coloring and drizzle over bars.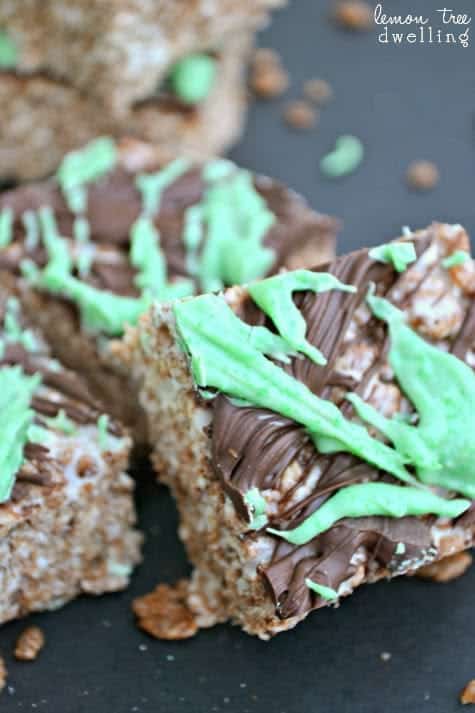 Enjoy!
And…..be sure to check out my other
minty
treats!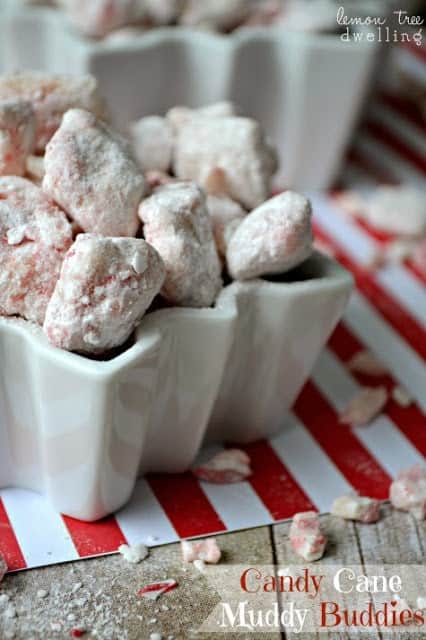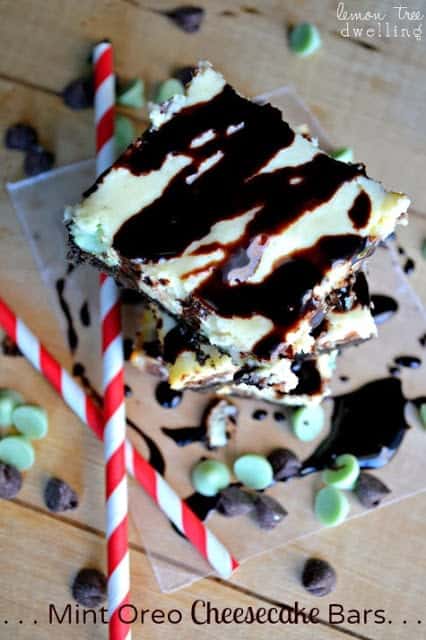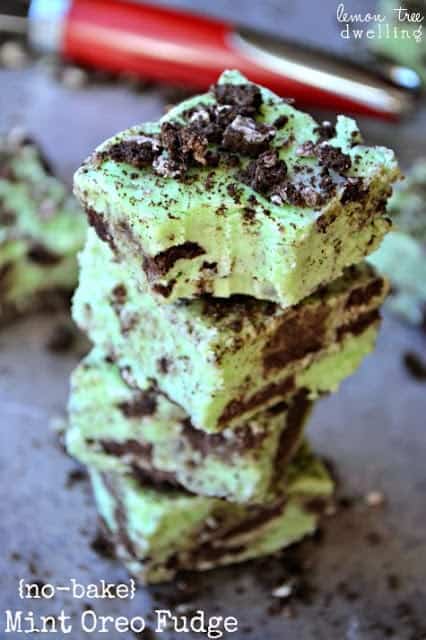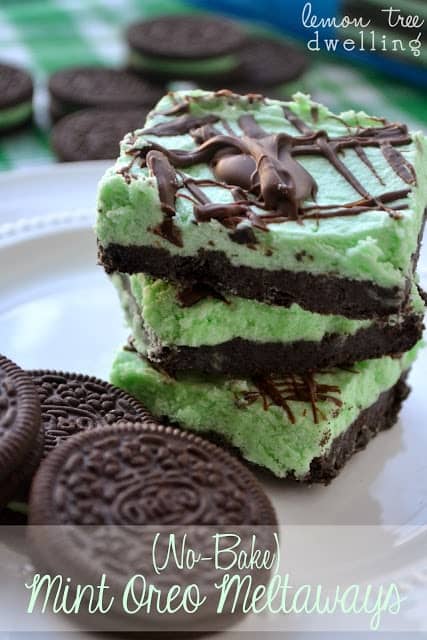 Thanks for taking a peek inside my Lemon Tree Dwelling….
I hope you feel right at home!
For more great recipe ideas, follow us on
Pinterest!