Fresh & delicious Mediterranean Salsa – all the flavors of Greek Salad in a quick and easy dip!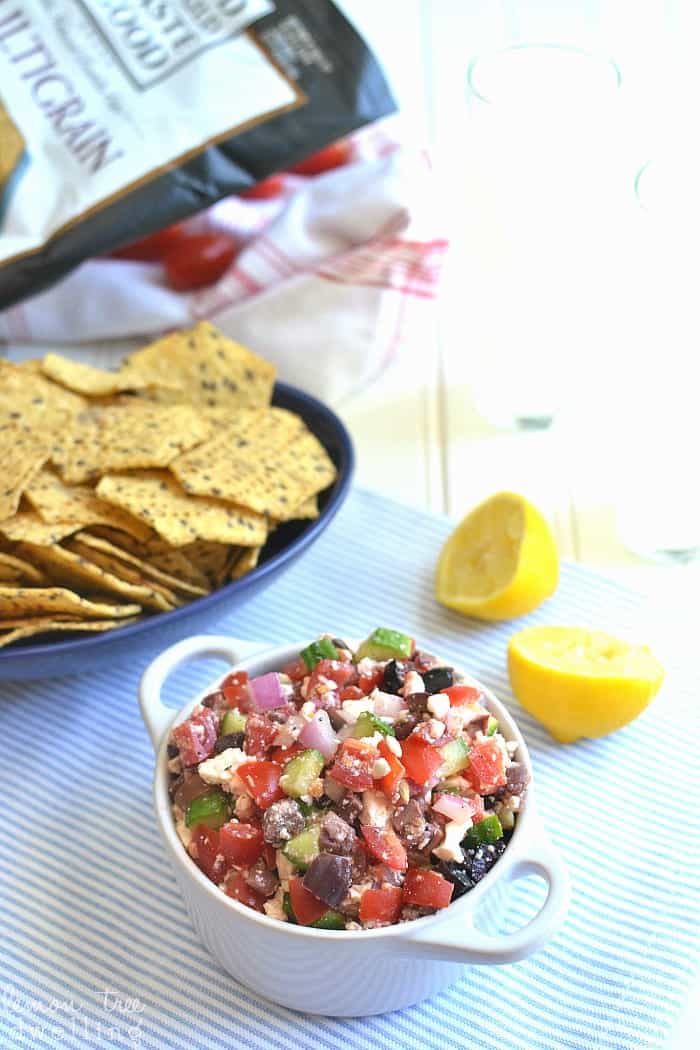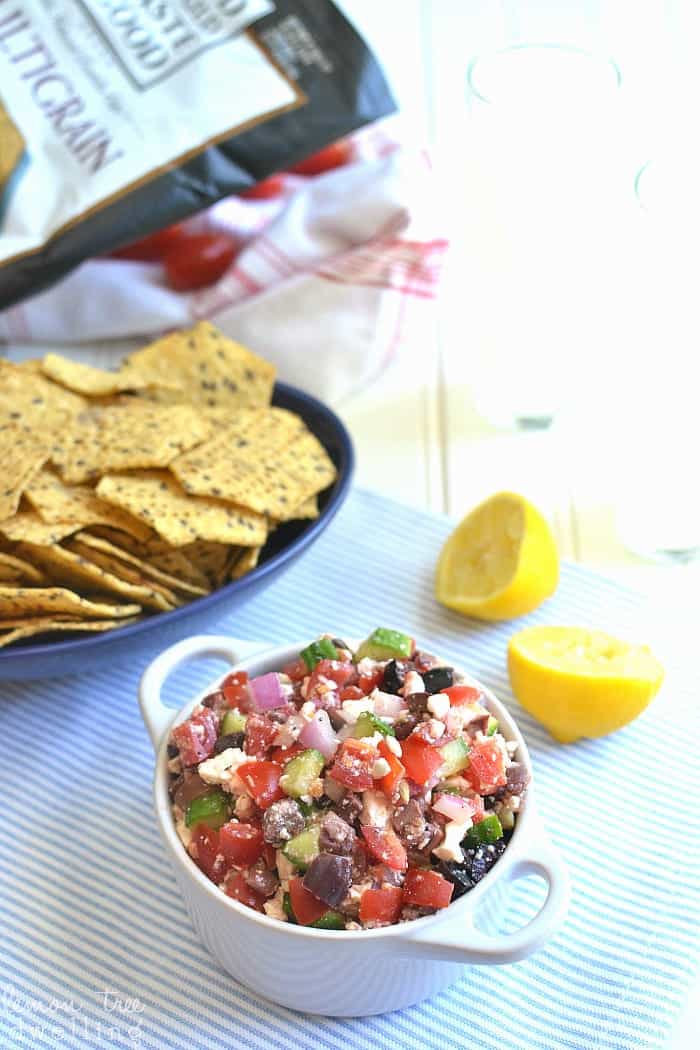 This will probably come as no surprise to you, but I LOVE Mediterranean food. It's so fresh and clean and flavorful…between the fresh vegetables and the salty olives and the crumbly feta cheese….it's one of my most favorite foods of all! And there's something about summer that makes me love it even more.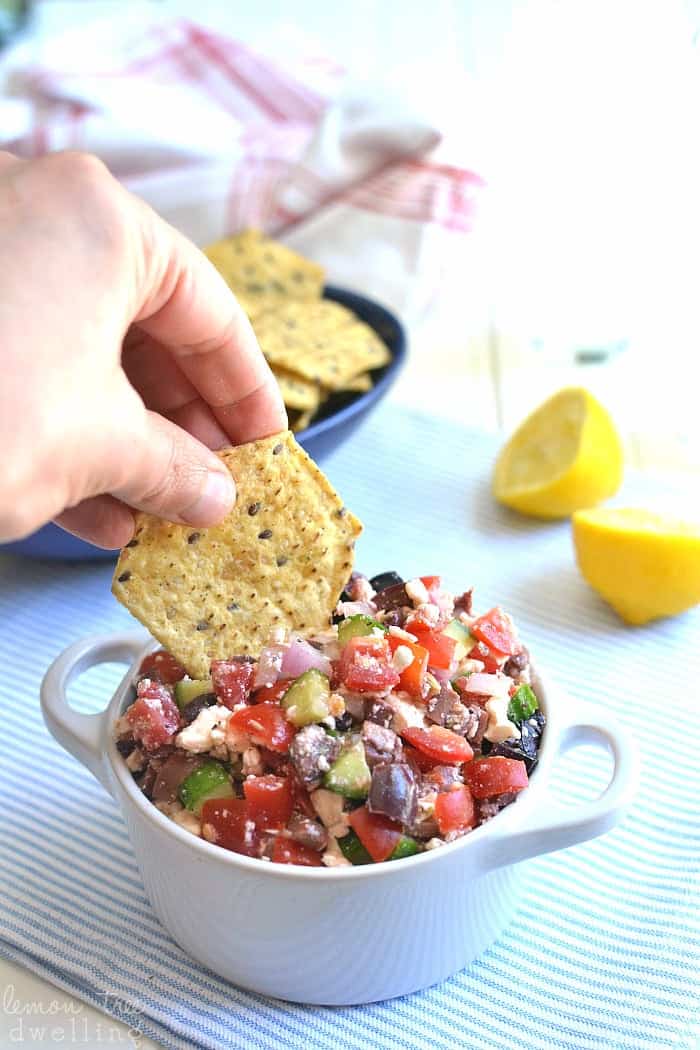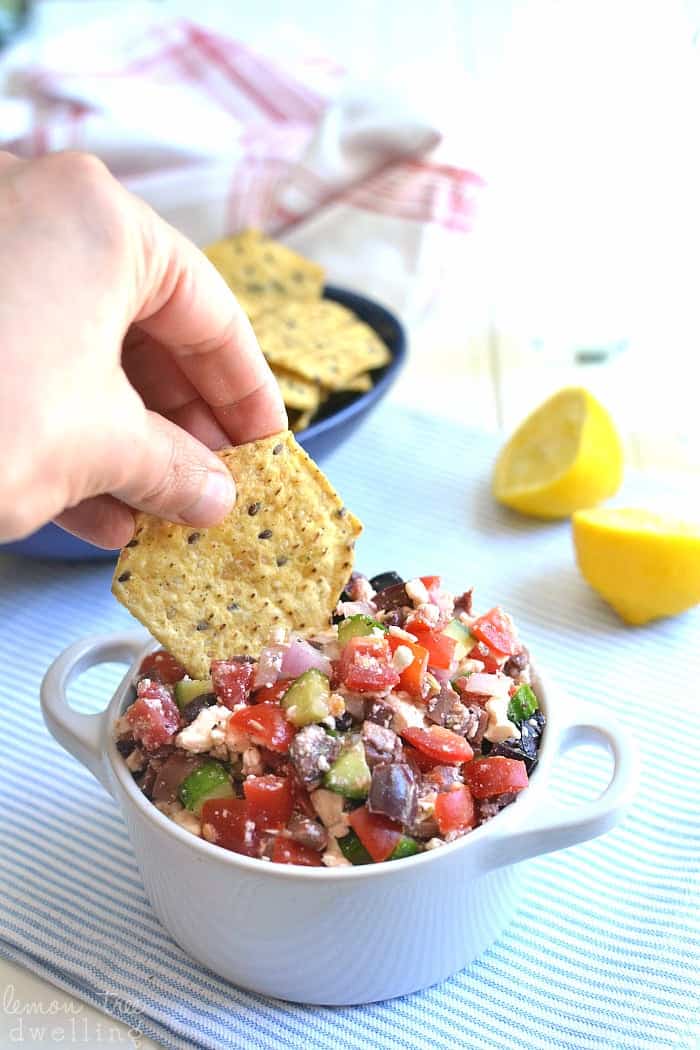 So you better believe it has a regular place on our summer menu. Greek salad, Mediterranean Pasta Salad, Tomato-Cucumber-Feta Salad….I make it at least once a week for dinner. Because when you find something your whole family will eat (and love), you run with it!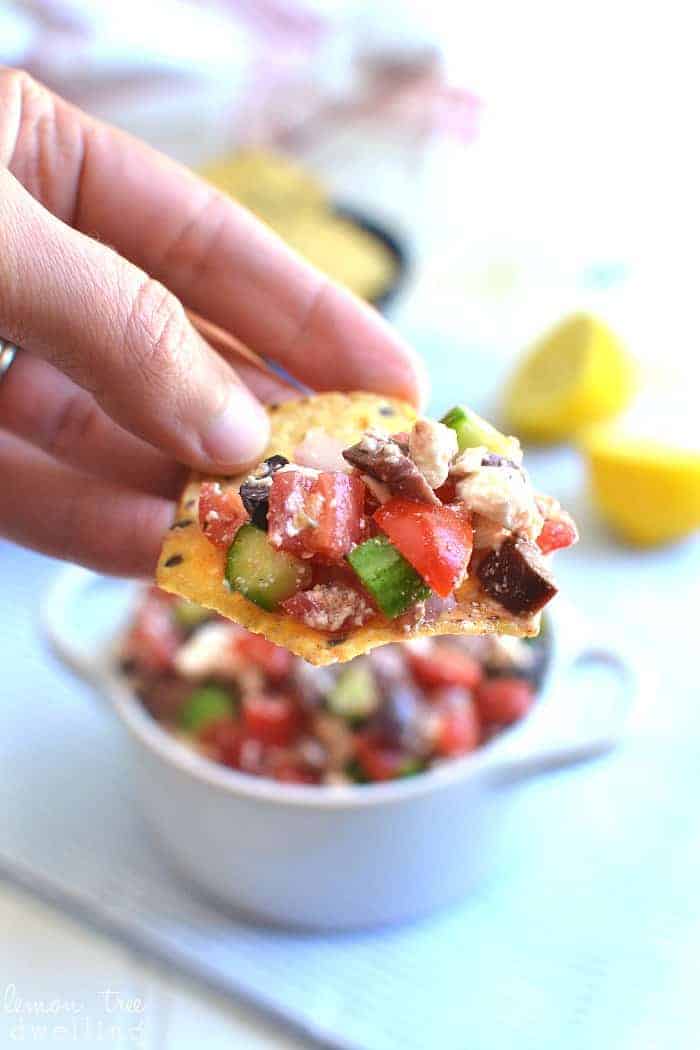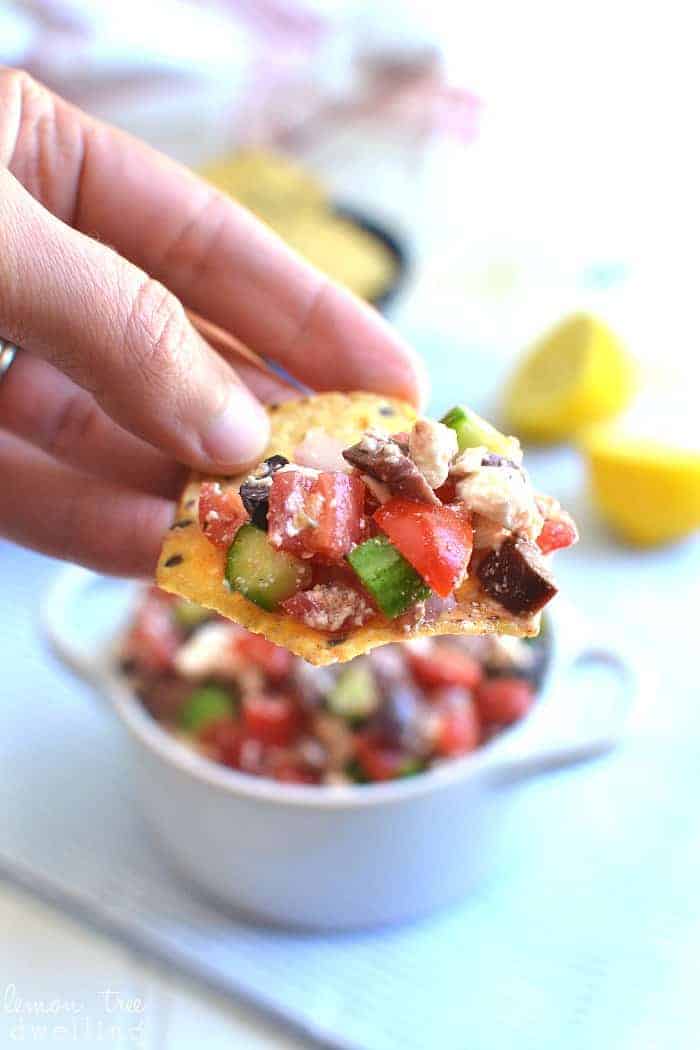 With July 4th just around the corner, I've been giving a little thought to our plan for the day. And by plan, of course, I mean food! Given our love of all things Greek, this Mediterranean Salsa was a no-brainer! It combines all the best parts of a Greek salad into a delicious dip that's perfect for summer. And perfect for enjoying with Food Should Taste Good™ tortilla chips! I love these chips because they're made with all-natural, non-GMO ingredients and are hearty enough to stand up to a hearty salsa. And with 18 different fun and sophisticated varieties, there really is something for everyone.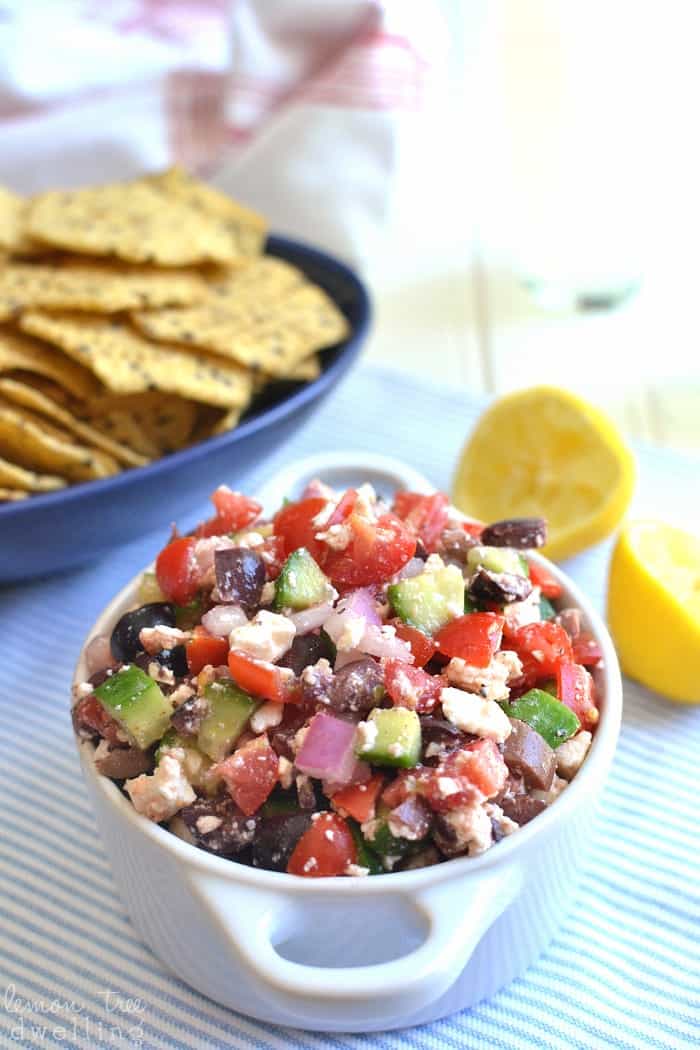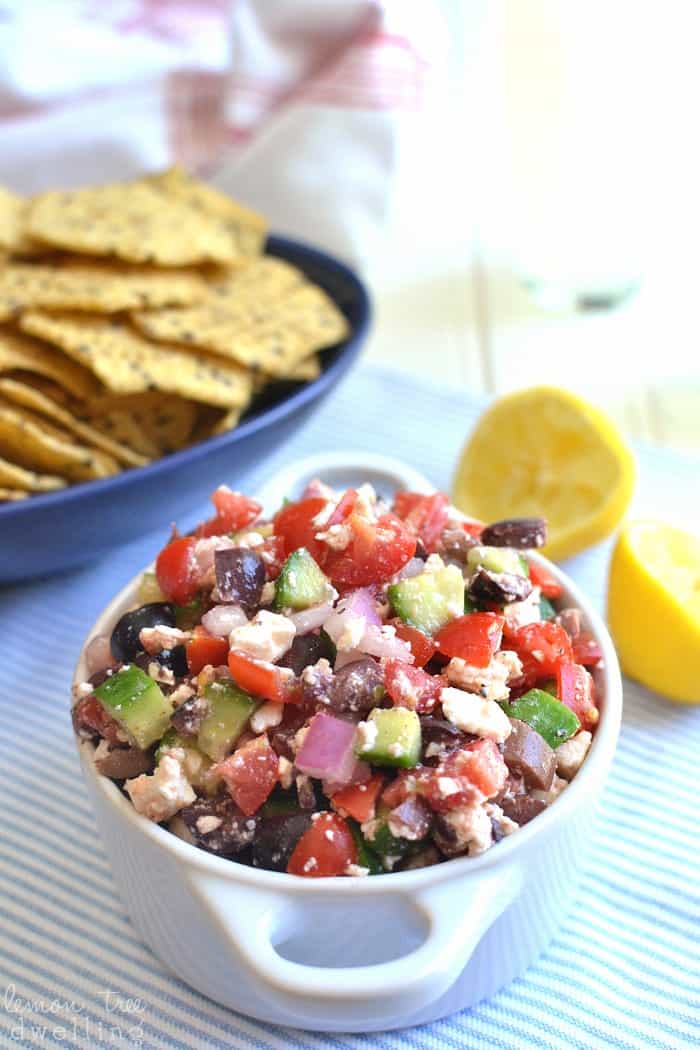 I love it when you can feel good about the foods your family eats….and between the fresh salsa and the real-ingredient chips, this is one to feel great about! On a side note, did you notice that this salsa is kinda sorta red, white & blue? I did! Which makes it even a little more perfect for the 4th of July…..don't you think? Also perfect? The fact that everyone will LOVE it!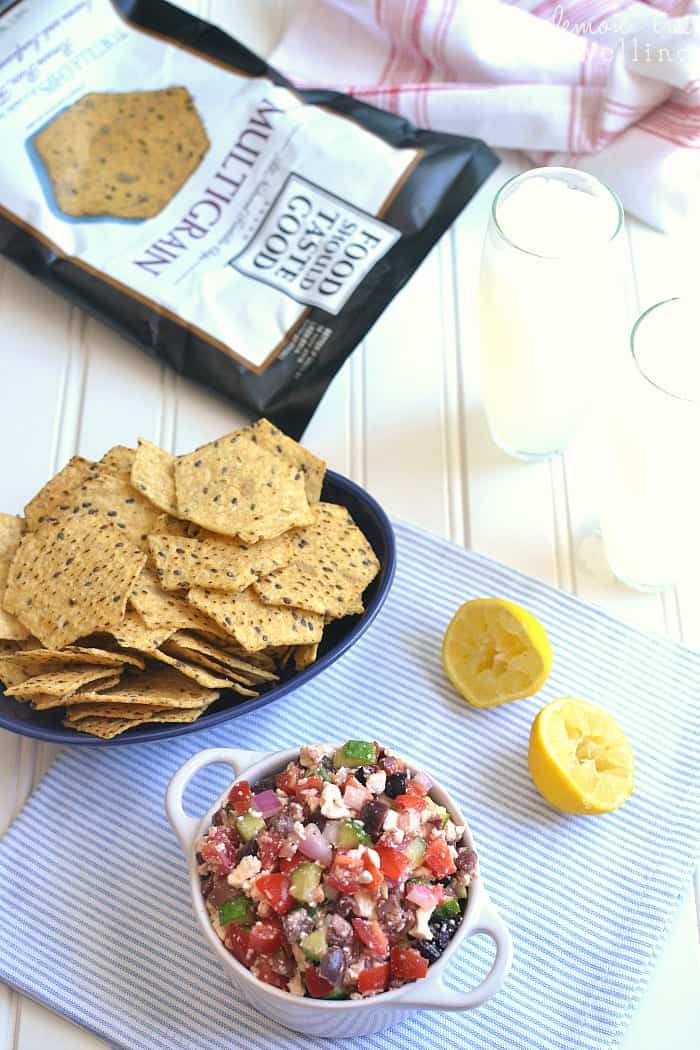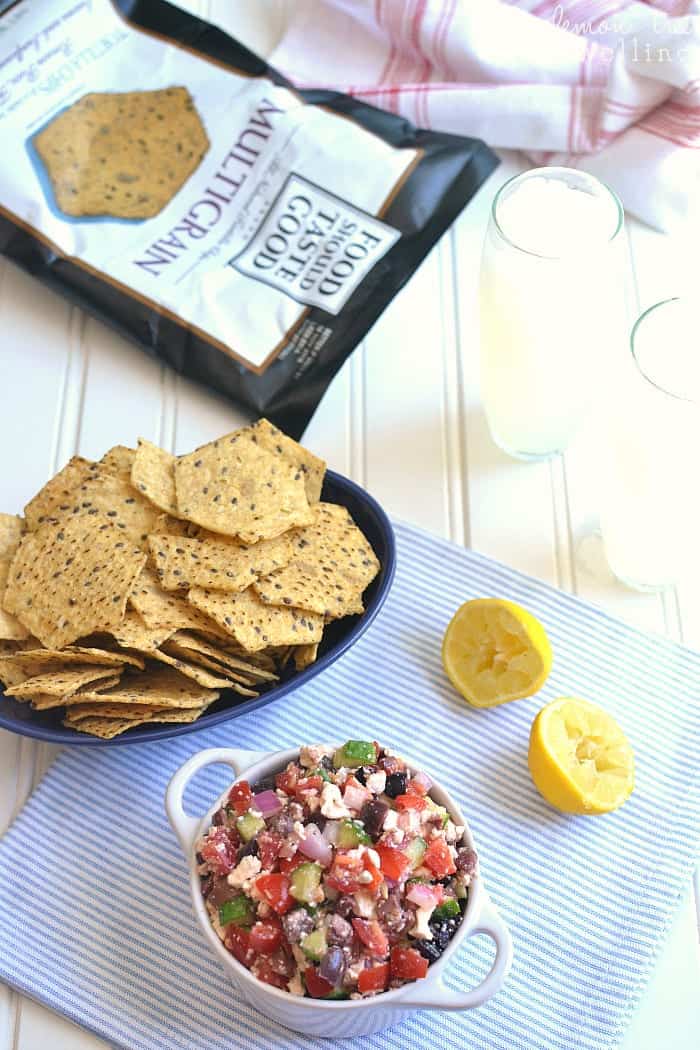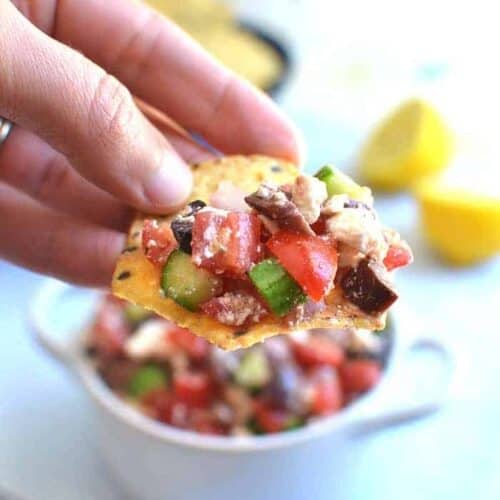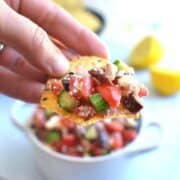 Mediterranean Salsa
Ingredients
1

c.

diced grape tomatoes

1/2

c.

diced cucumbers

1/2

c.

diced kalamata olives

1/4

c.

diced purple onion

4

oz.

crumbled feta cheese

1

Tbsp.

red wine vinegar

1

Tbsp.

fresh oregano

finely minced (or 1 tsp. dried)

1/8

tsp.

pepper

juice of 1 lemon
Instructions
Add all ingredients to a medium bowl and mix gently to combine.