Immaculate Baking Company sent me free products to sample, but all opinions are 100% my own.
Fresh baked peanut butter cookies topped with a delicious brown sugar maple cinnamon glaze. Perfect for fall!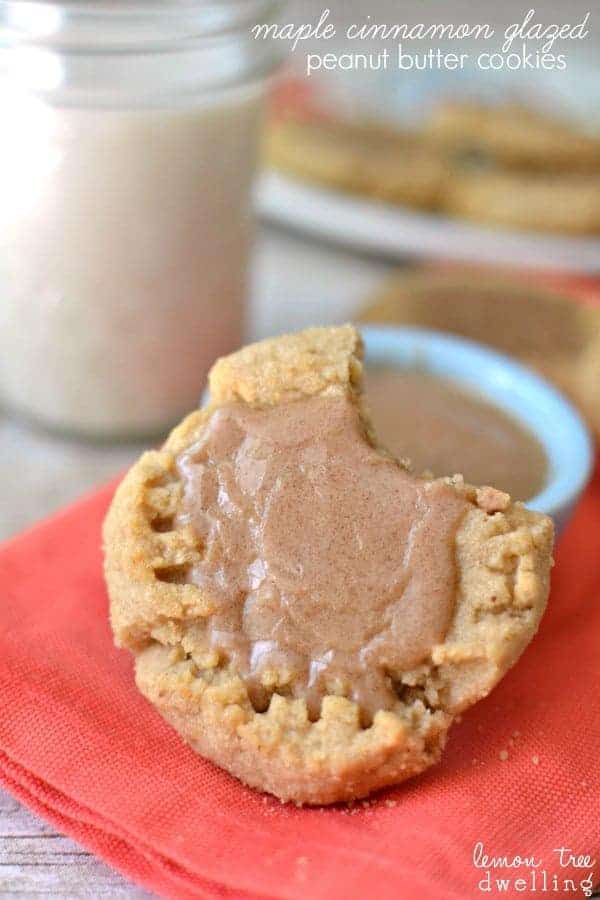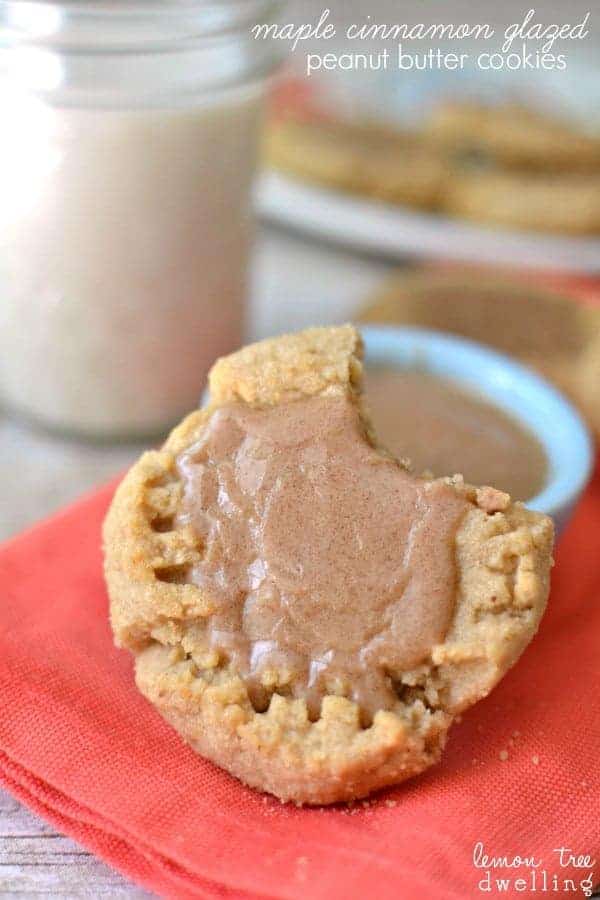 Well, my friends…..it's Friday! We made it through another week. Phew!! Although I must admit – at this time of year, making it through another week is bittersweet! Every week we count down is one less week of summer, one less week of late nights and lazy days, one week closer to the start of school!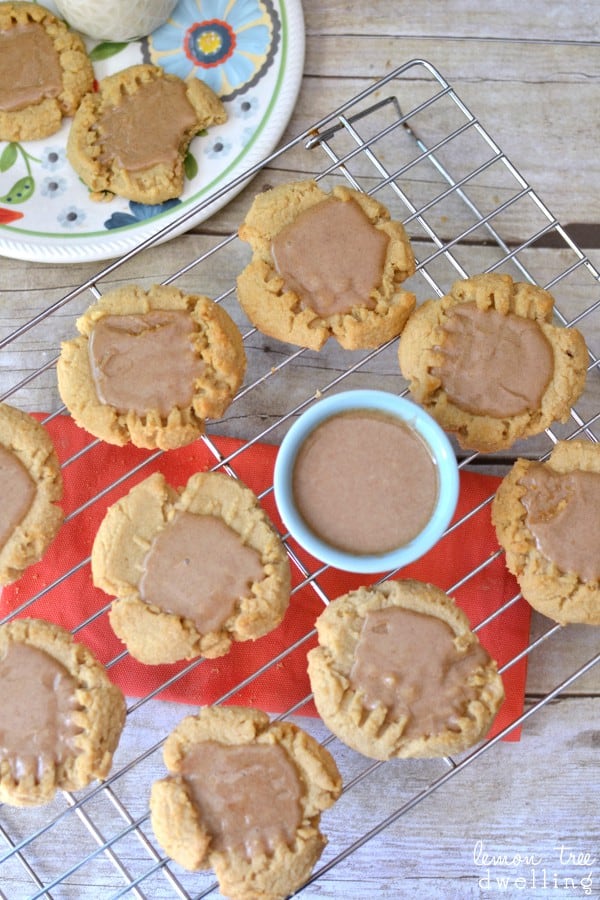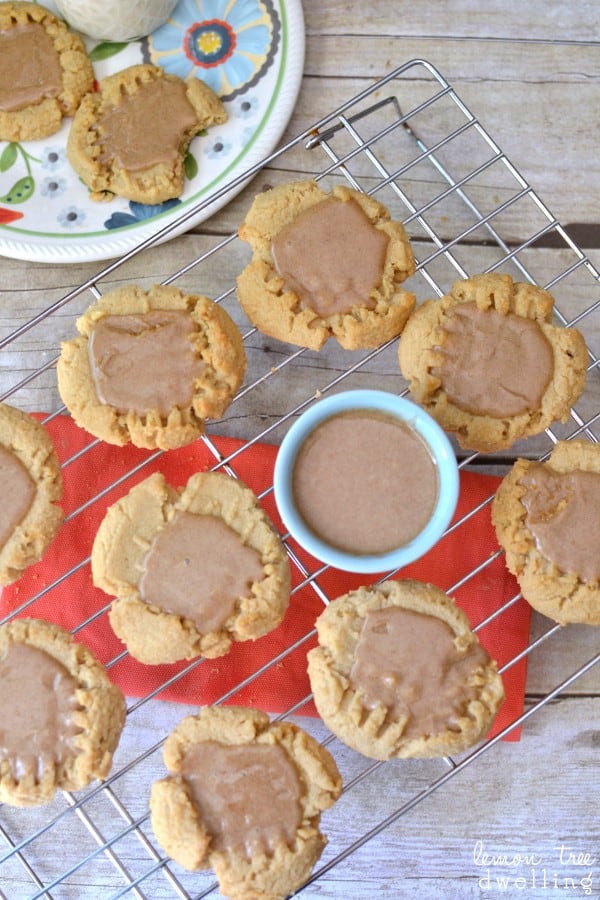 We had a very full summer, that's for sure! We went on two family trips, had a handful of sleep overs, went to a good friend's wedding, celebrated a bunch of birthdays, had a few cookouts with friends, and a few lemonade stands, went to the zoo, and the fair, and the pool, stayed in our pajamas until noon.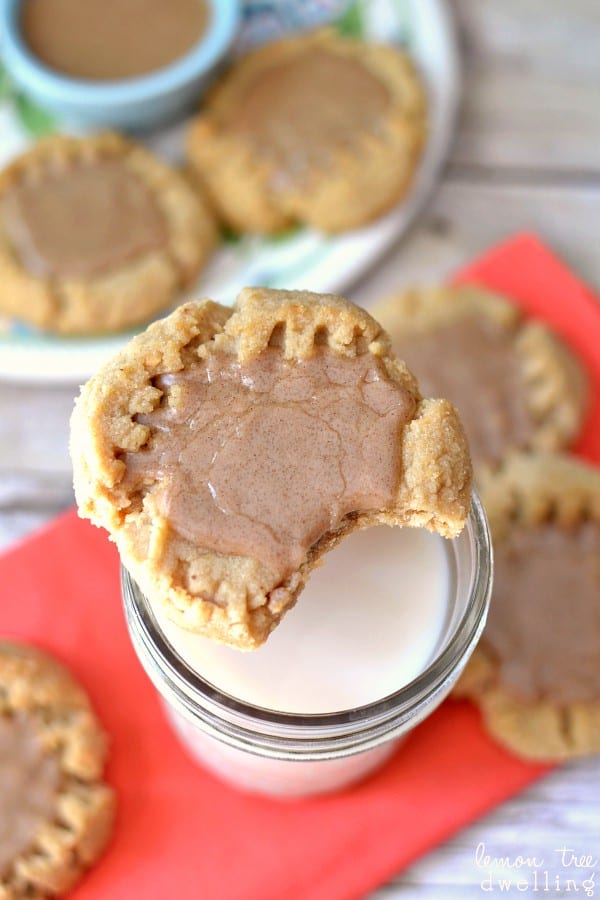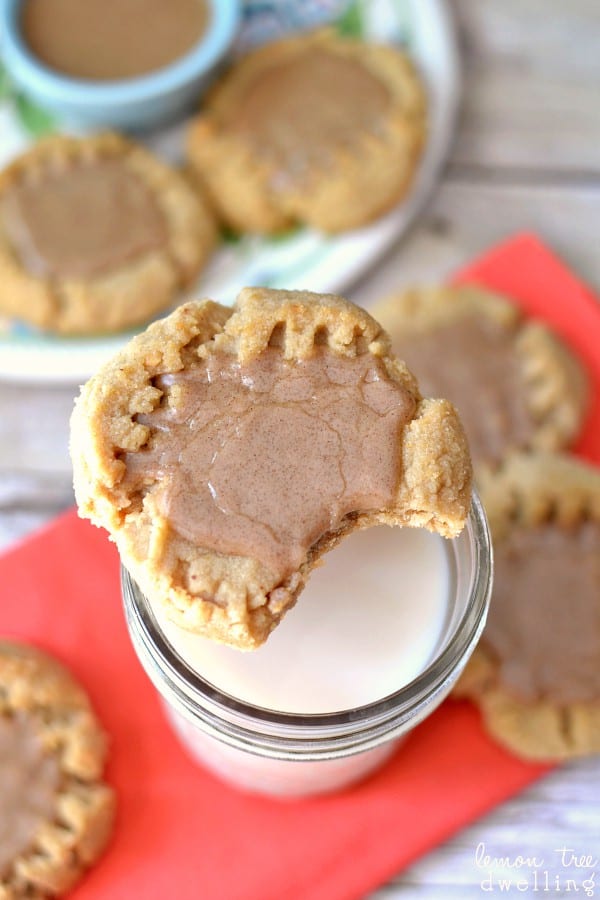 But for all the fun we had, there's at least one thing I'd still like to do before summer is over! Like a camp fire and s'mores and paddle boating and a picnic at the park and a day at the beach and a couple more cook outs with friends…… The good news? We have until after Labor Day for a little more family fun. Time to get cracking!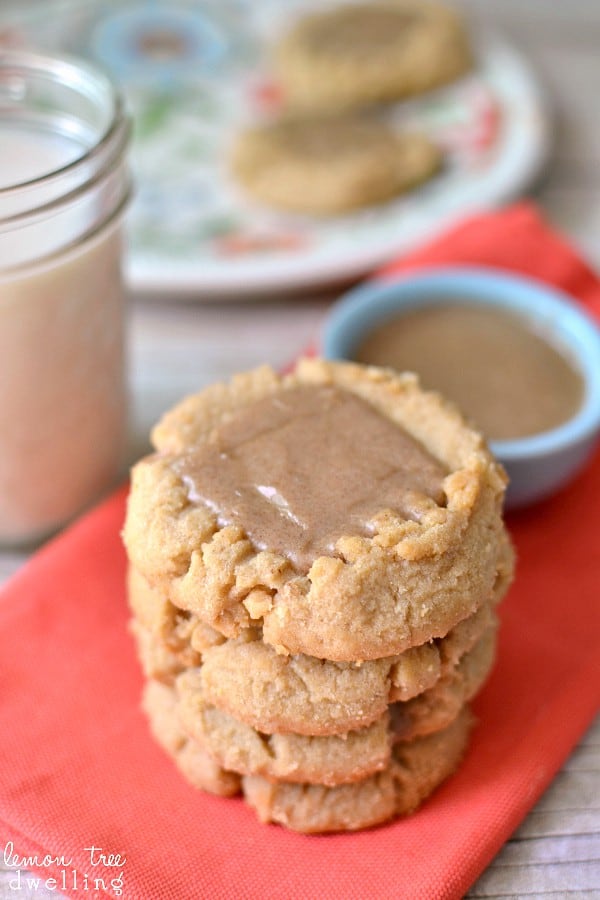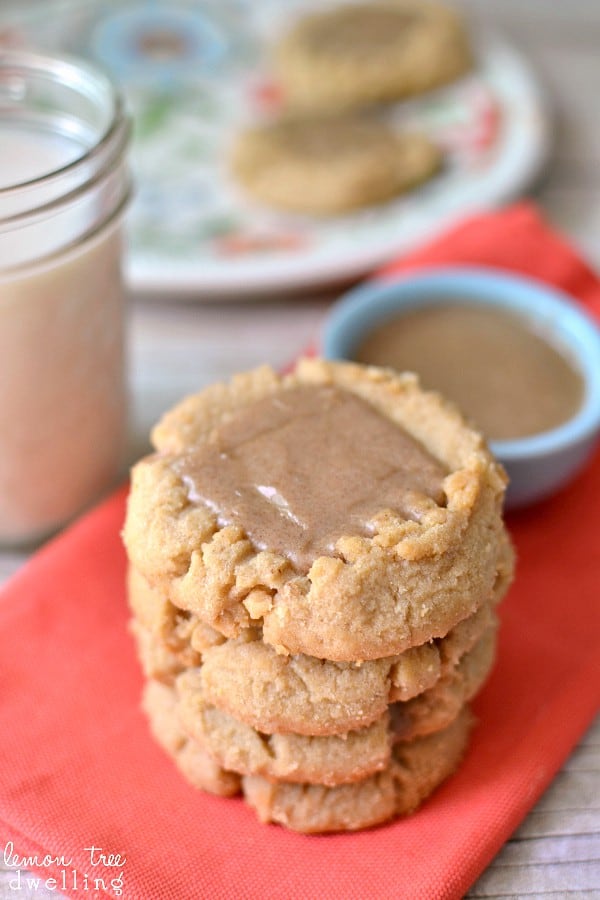 The other good news? Fall brings its own fun…..like jumping in leaves and carving pumpkins and picking apples…..and plenty of more opportunities for camp fires! It also brings its own deliciousness…..rich, warm flavors like cinnamon and maple and brown sugar. So although summer's not quite over, these cookies were inspired by fall and all that fall brings. Are you ready???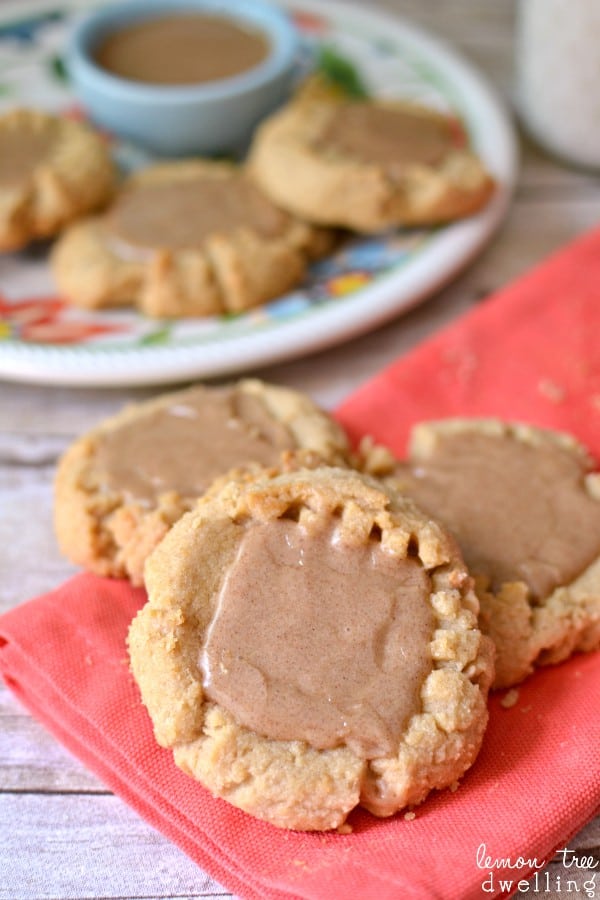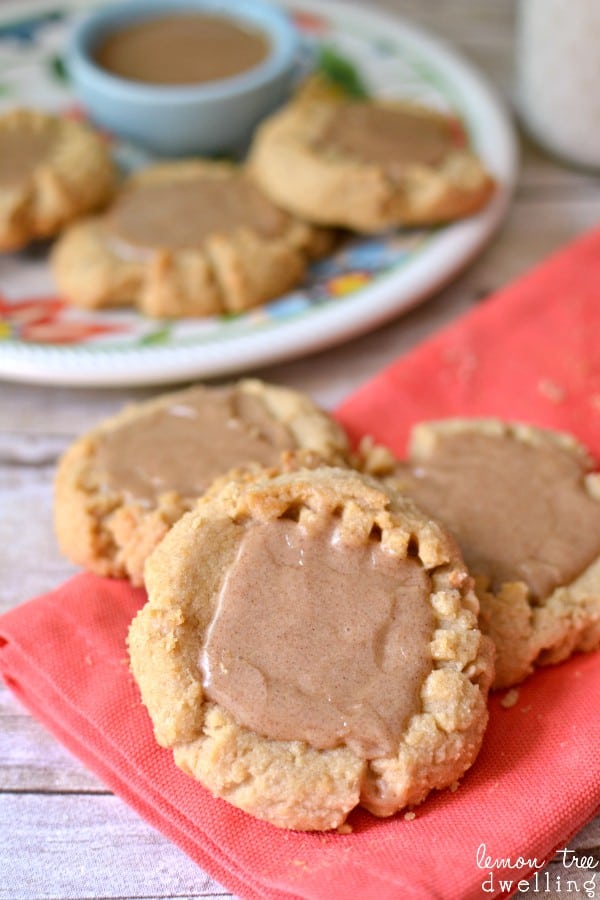 Have you heard of Immaculate Baking? I absolutely love their refrigerated products made with all-natural, non-GMO ingredients! And I must say…their peanut butter cookies are the BEST!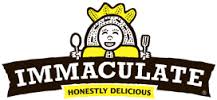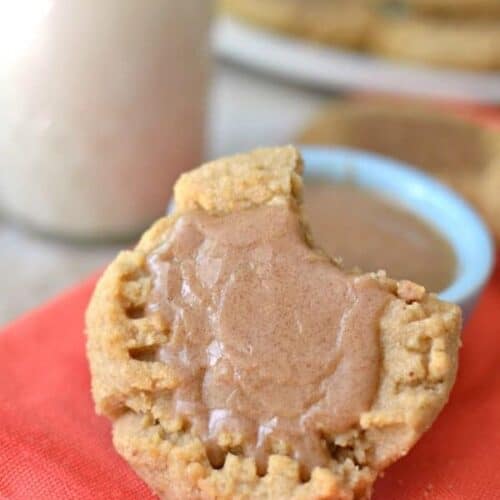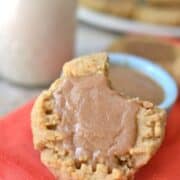 Maple Cinnamon Glazed Peanut Butter Cookies
Ingredients
1

package refrigerated Peanut Butter Cookie Dough

I used Immaculate Baking brand

1/4

c.

powdered sugar

1

Tbsp.

maple syrup

1

Tbsp.

brown sugar

1

tsp.

milk

1/4

tsp.

cinnamon
Instructions
Bake cookies according to package instructions.

Cool on wire rack 10 minutes.

Combine powdered sugar, maple syrup, brown sugar, milk, and cinnamon in a small bowl.

Divide glaze evenly over cookies.
Be sure to check out these other delicious recipes using Immaculate Baking products: