Flourless Peanut Butter-Oatmeal Monster Cookies with a delicious cranberry coconut twist!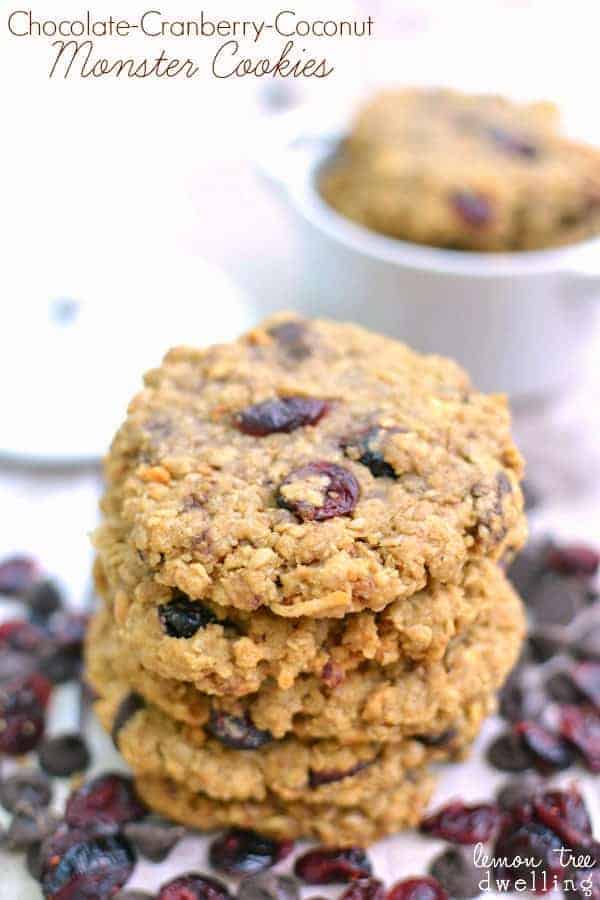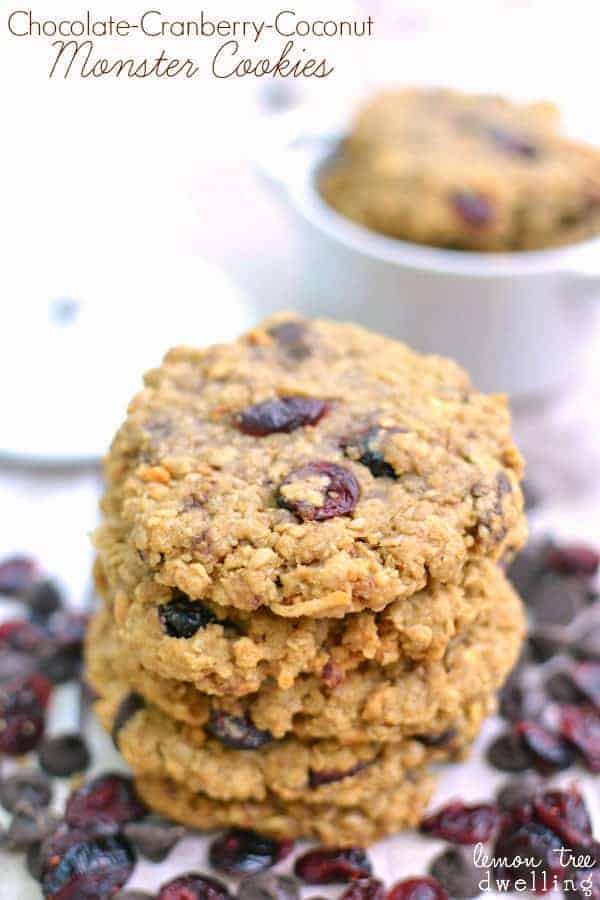 Well…..it's Monday! Which doesn't mean much to me right now, except for the fact that Jorden went back to work today after having a full week off. We spent half of the week in Michigan and the other half doing fun things around home….and despite the fact that we did a lot (or maybe because of it), it feels like the week flew by!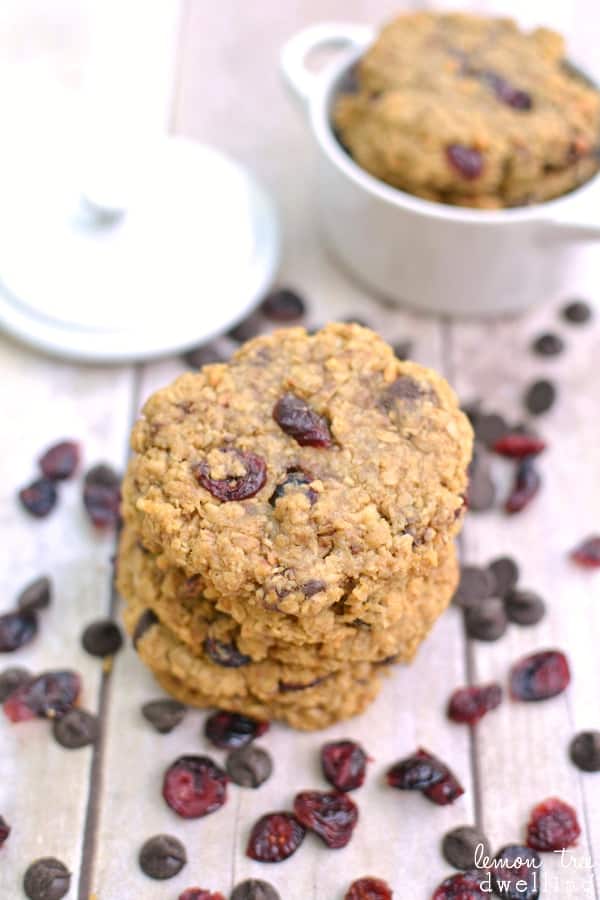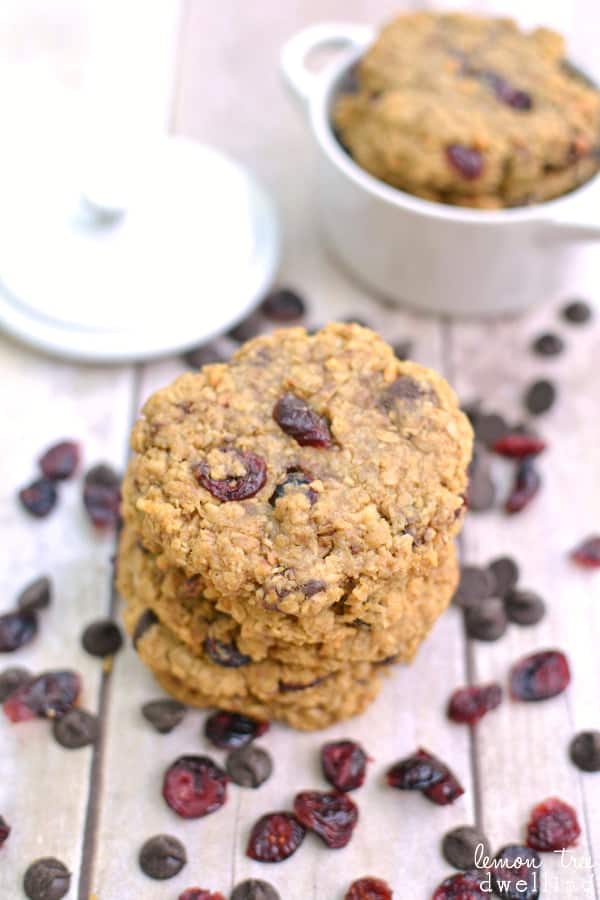 Just a few more short weeks until the start of another school year…..and then Mondays will take on a whole new meaning! We'll be dealing with outfit choices and homework and early wake ups and bus rides and new teachers and quick breakfasts and school lunches…..and as much as I look forward to the routine of it, I don't look forward to the rush of it all. School mornings can be crazy!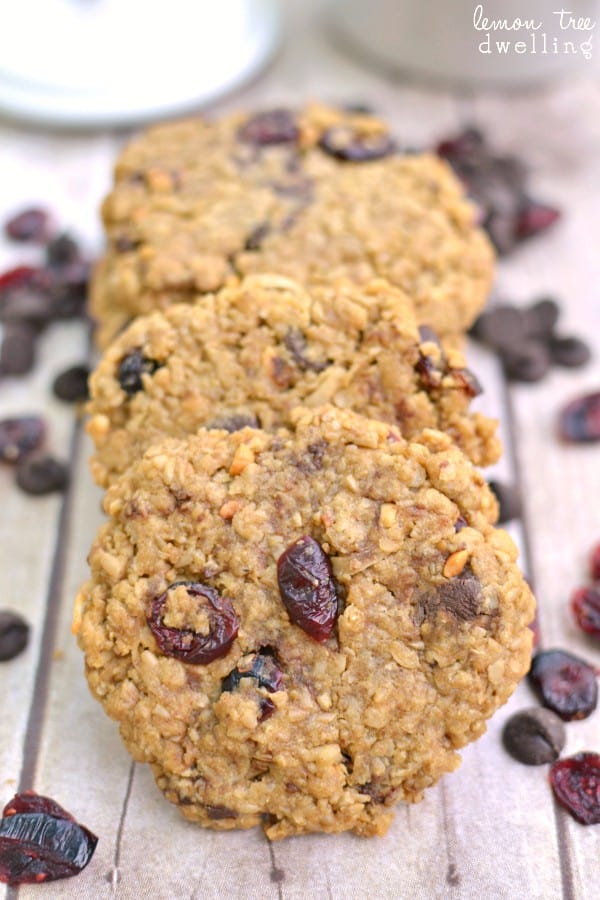 What I really need to do is come up with some time-savers…..like a snack bin for the girls to grab from and some pre-made waffles and pancakes in the freezer and a couple of those cute outfit hangers for the girls to choose their outfits the night before. Oh – and some giant cookies couldn't hurt, either!!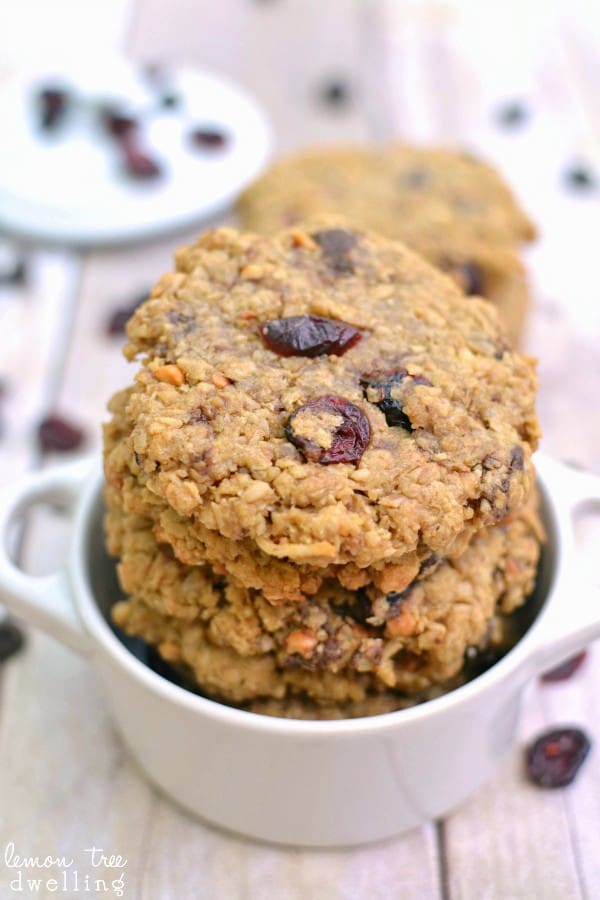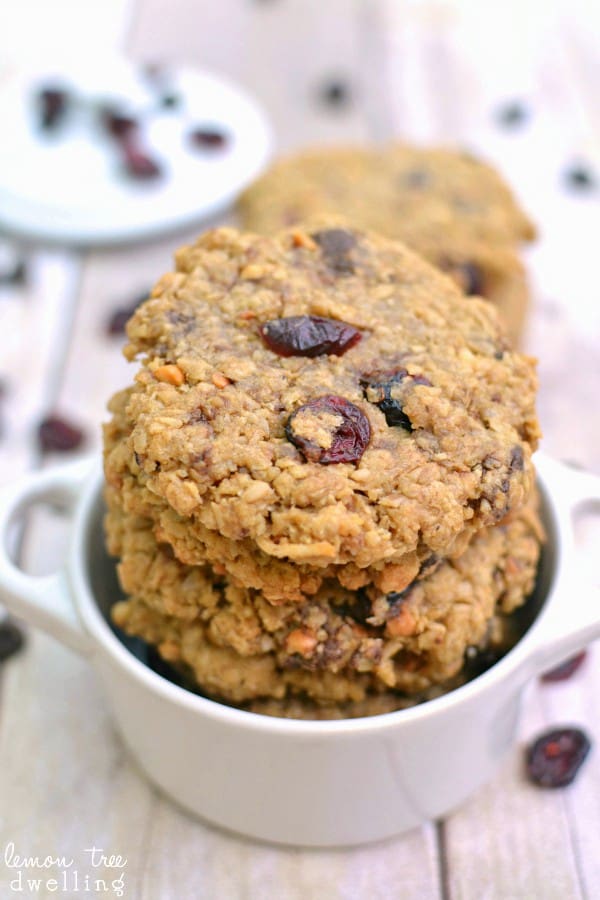 Seriously – these cookies are hearty enough to double as breakfast, big enough to satisfy as a snack, healthy enough for a school lunch box, and delicious enough to feel like a real treat! They cover all your bases….and best of all, they could NOT be easier to make! The girls helped me with all the measuring and dumping and stirring…and in less than ten minutes, the dough was ready for the fridge.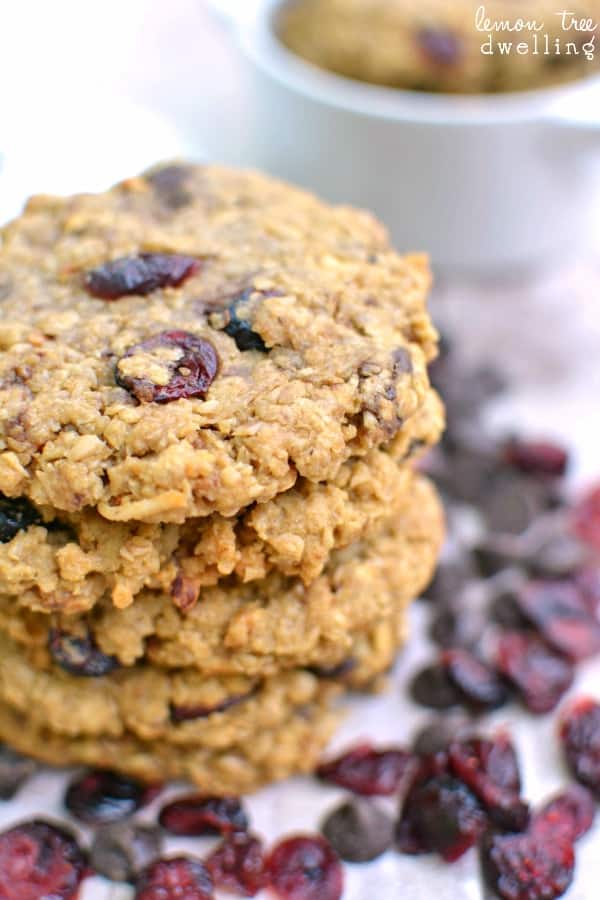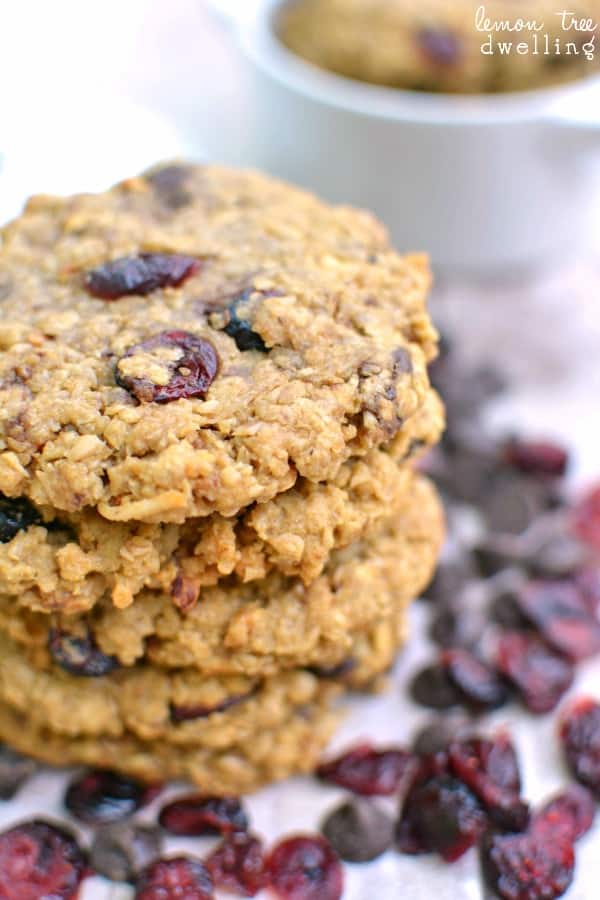 When they woke up the next morning, these delicious beauties were waiting for them. And although I was tempted to serve them for breakfast, lunch, and dessert……I knew that would defeat the purpose! These cookies are for back to school, my friends. So make them now and freeze them for later! You'll be glad you did. (I promise!)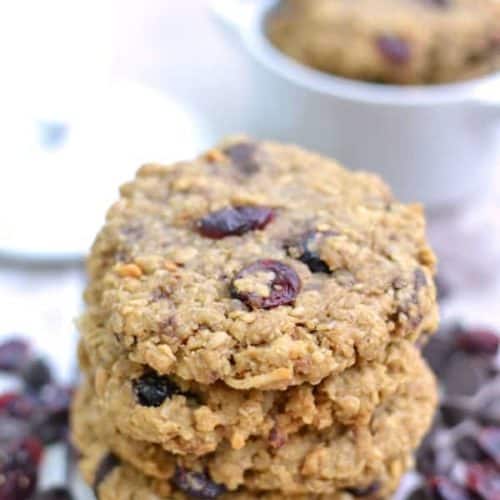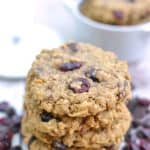 Chocolate Cranberry Coconut Monster Cookies
Ingredients
1/2

c.

butter

softened

1 1/3

c.

crunchy peanut butter

1

c.

brown sugar

1

c.

sugar

3

eggs

1

tsp.

vanilla

2

tsp.

baking soda

4 1/2

c.

oats

1

c.

chocolate chips

1

c.

dried cranberries

1/2

c.

sweetened shredded coconut
Instructions
Cream butter and peanut butter together.

Add sugars and stir until mixed well.

Add eggs one at a time, then add vanilla and baking soda.

StIr in oatmeal, chocolate chips, cranberries, and coconut.

Chill dough before baking; allow to soften 5-10 minutes at room temperature before baking.

To bake:

Roll dough into large balls and flatten to desired thickness.

Bake at 325 degrees 10-15 minutes, depending on size.
Looking for more delicious cookie recipes?