These Cheddar Apple Turkey Burgers are grilled to perfection and topped with Kerrygold Aged Cheddar, sliced Gala apples, chopped walnuts, fresh spinach, and a healthy dose of apple butter. They're the perfect blend of savory and sweet and ideal for early fall grilling!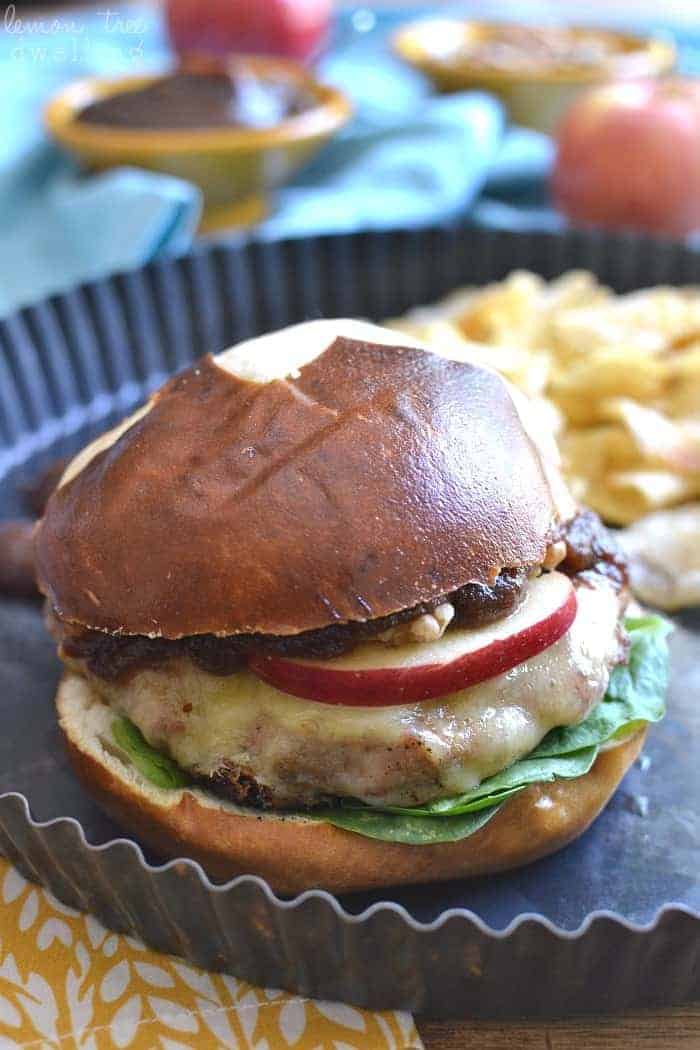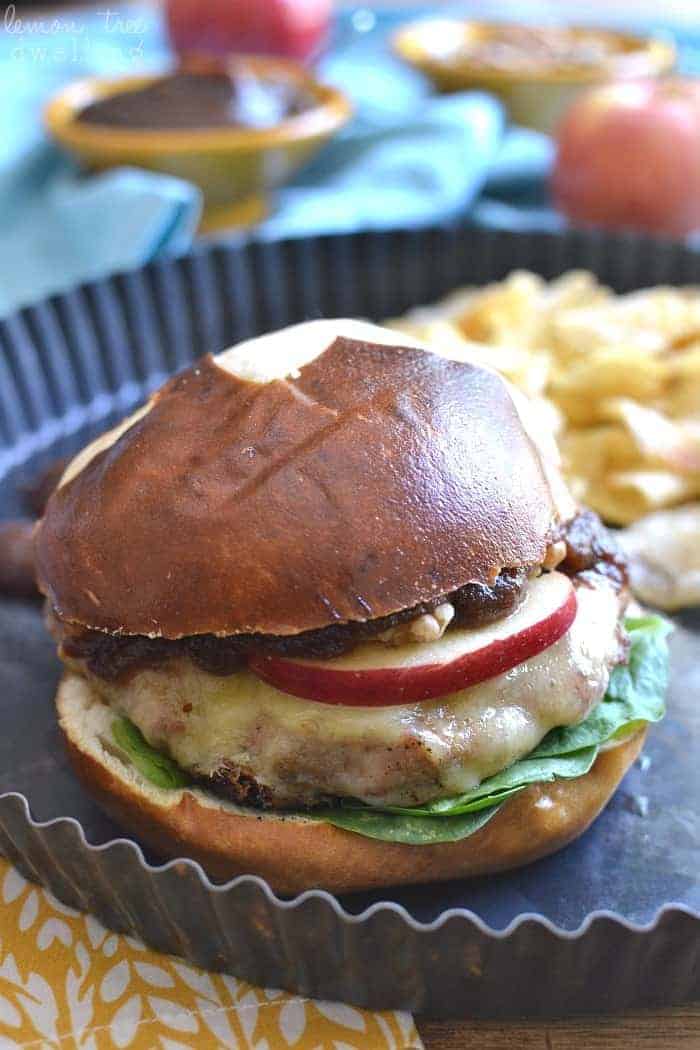 Have you ever given someone a gift you liked so much, you almost wanted to keep it for yourself? Well, I think that happened recently…..but not with anything I would have expected. No, it was with Jorden's new Weber grill. The one I got him for Father's Day. I am loving it! (Probably a little too much……)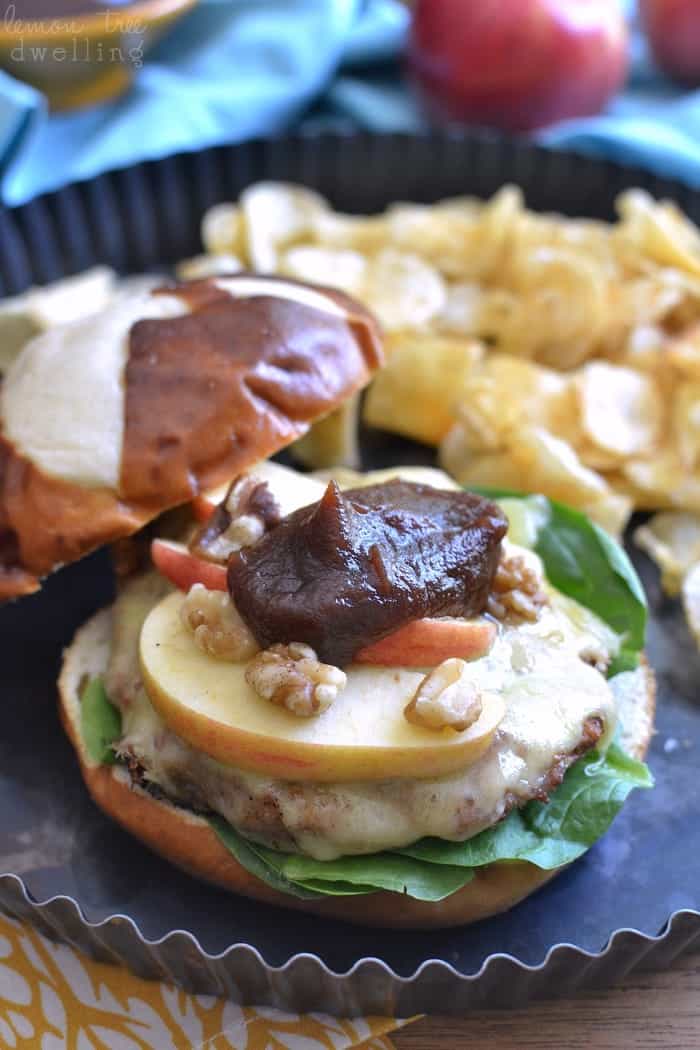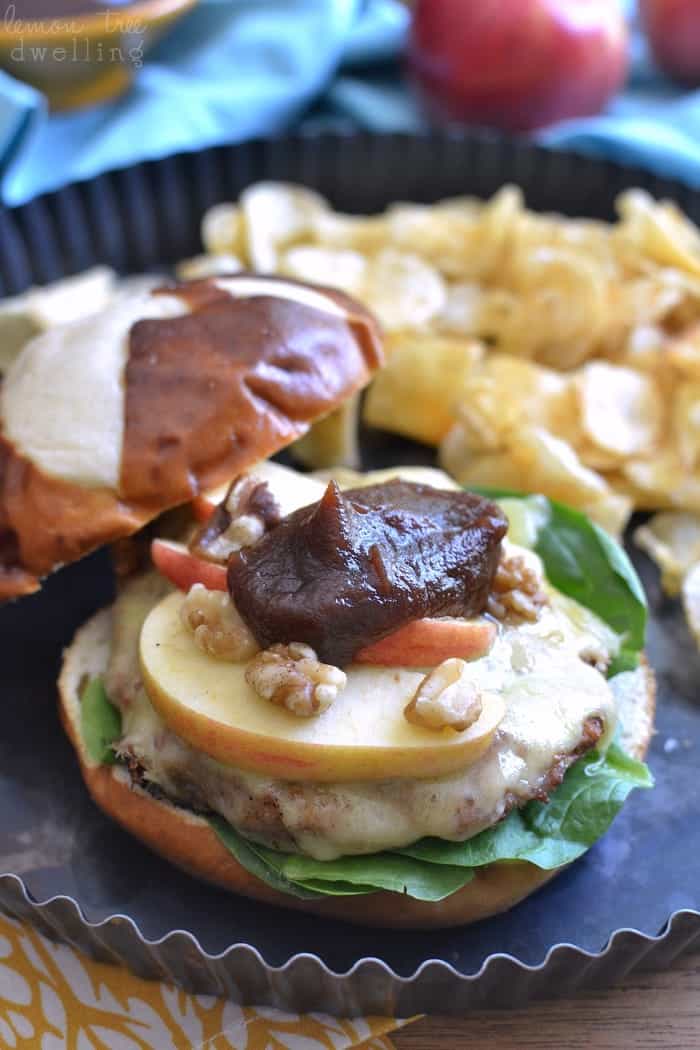 Okay, definitely a little too much. Jorden is most definitely not so keen on the fact that I've been using it so freely. And to some extent, I can understand. It is his new toy, after all….and it's never a good idea to come between a man and his grill….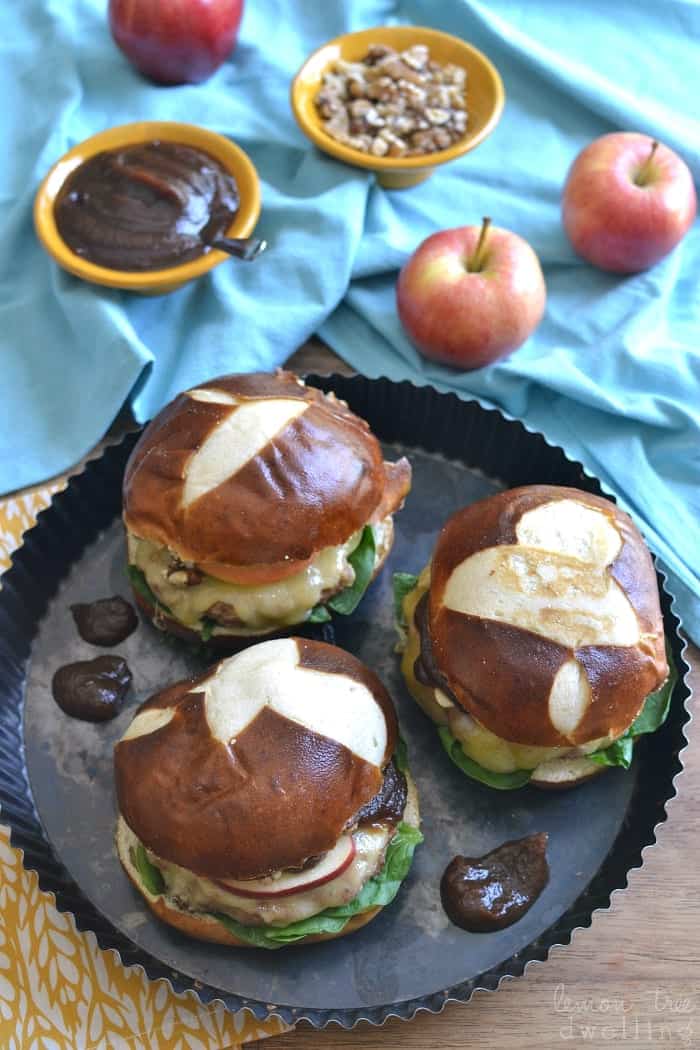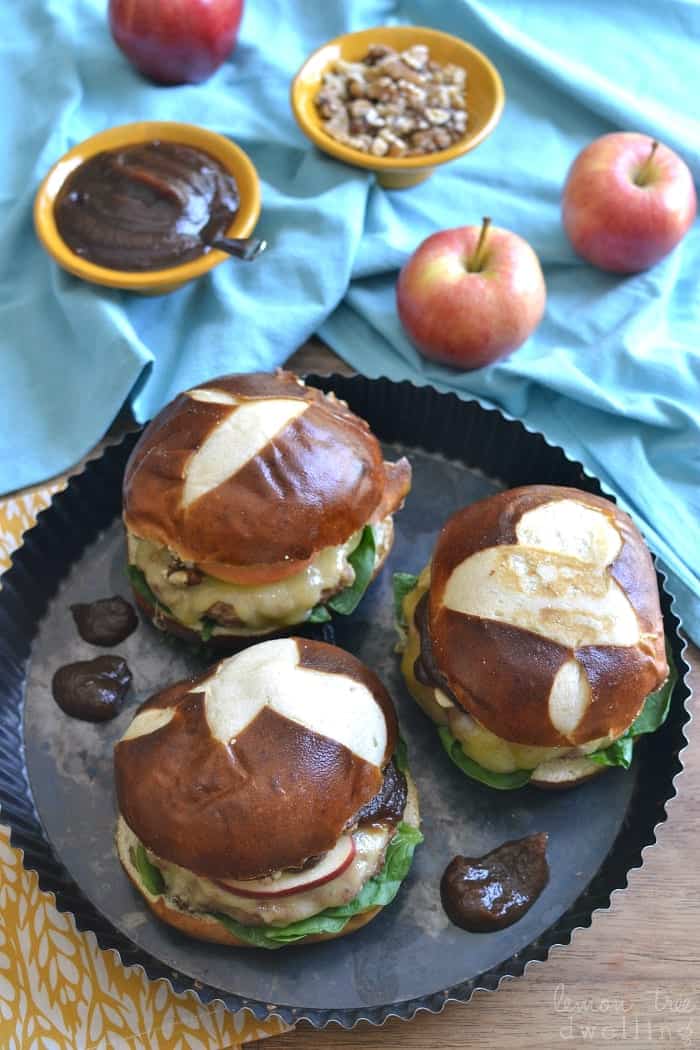 But when I had the idea for these Cheddar Apple Turkey Burgers, I knew it couldn't wait. The cheese, the apples, the walnuts, the apple butter. It had to happen, STAT! And once I tasted them, I knew all would be forgiven.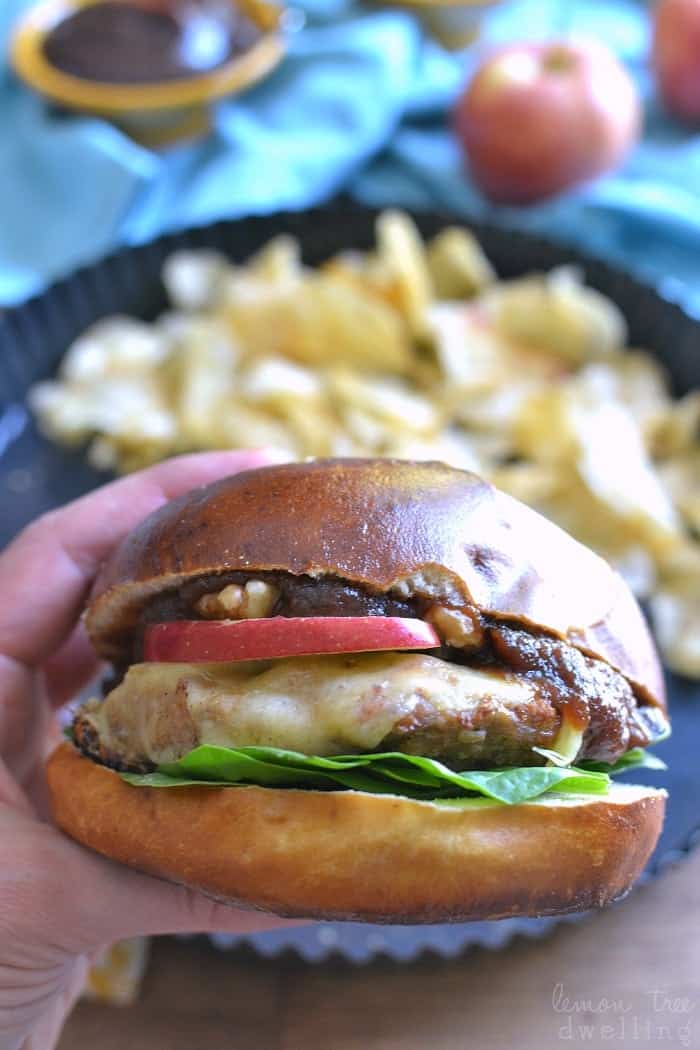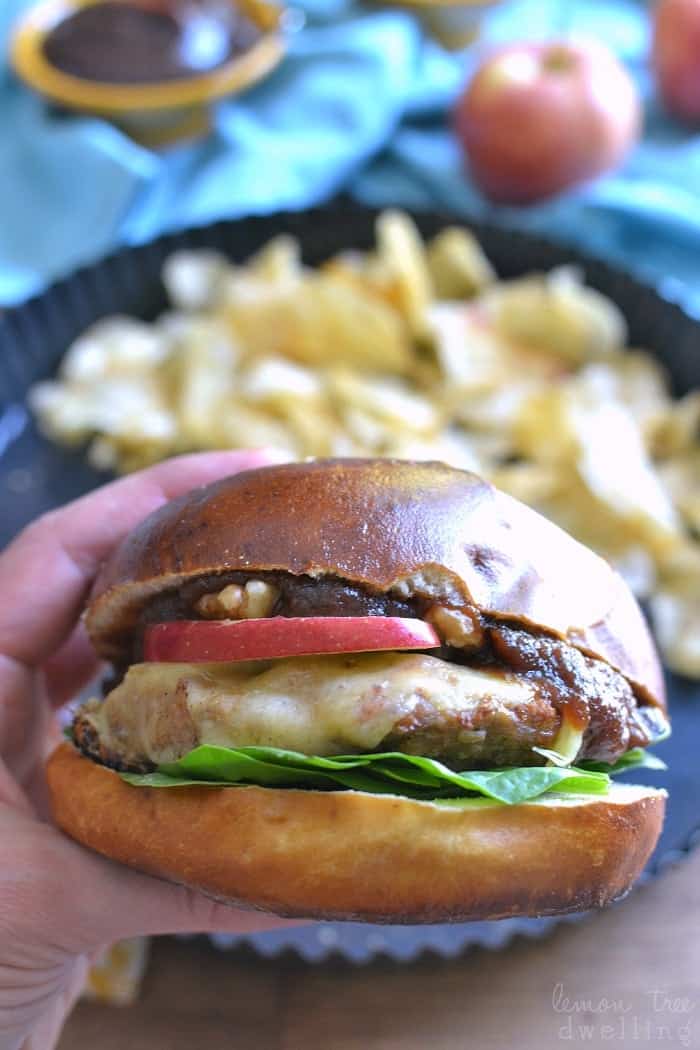 Although, I must say……when I looked at the aftermath of grilling these bad boys, I did have a twinge of guilt. Melted. cheese. everywhere. I guess that's what I get for loading them up and making them so amazing. And you better believe I have no regrets.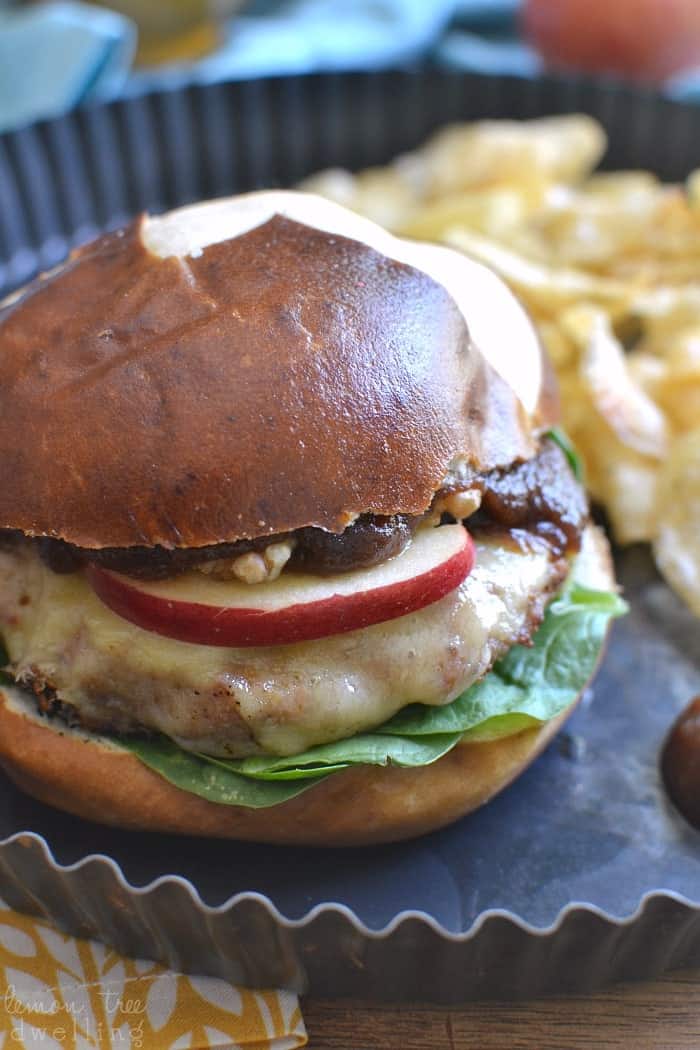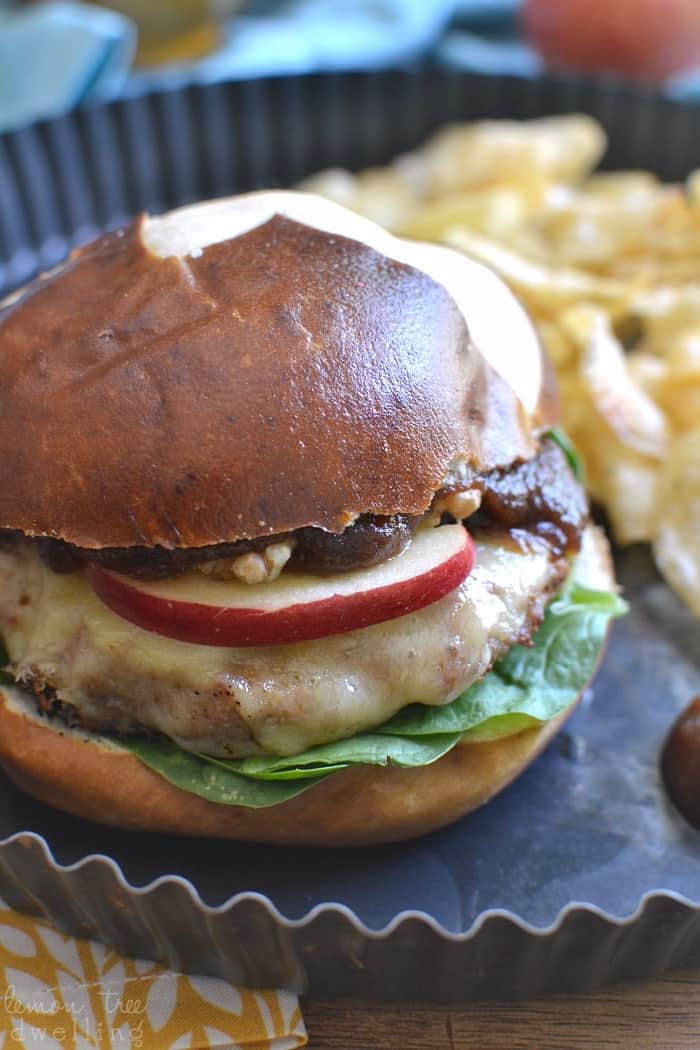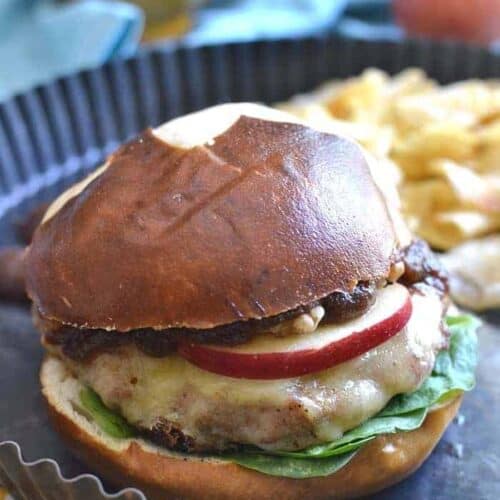 Cheddar Apple Turkey Burgers
Ingredients
1

lb.

ground turkey

1/4

c.

rolled oats

1

egg

1/2

tsp.

salt

1/4

tsp.

pepper

8

oz.

Kerrygold Aged Cheddar cheese

4

pretzel rolls

1

c.

fresh spinach leaves

3/4

c.

apple butter

1/2

c.

chopped walnuts

1/2

medium apple

thinly sliced
Instructions
To make burgers, combine ground turkey, rolled oats, egg, salt, and pepper in a medium bowl and mix well. Form into 4 flat patties of equal size.

Grill over medium heat, flipping halfway through, until browned on the outside and cooked through. (*Top each with 2 oz. cheese immediately after flipping.)

Assemble burgers inside pretzel rolls by topping each with 2 Tbsp. chopped walnuts, 3 apple slices, 1/4 c. spinach leaves, and 3 Tbsp. apple butter.