Lime Cream Cheese Frosting is a tangy and tropical buttercream, perfect for any cake! This 5 minute, 5 ingredient frosting will add some punch to your desserts with a sweet lime flavor.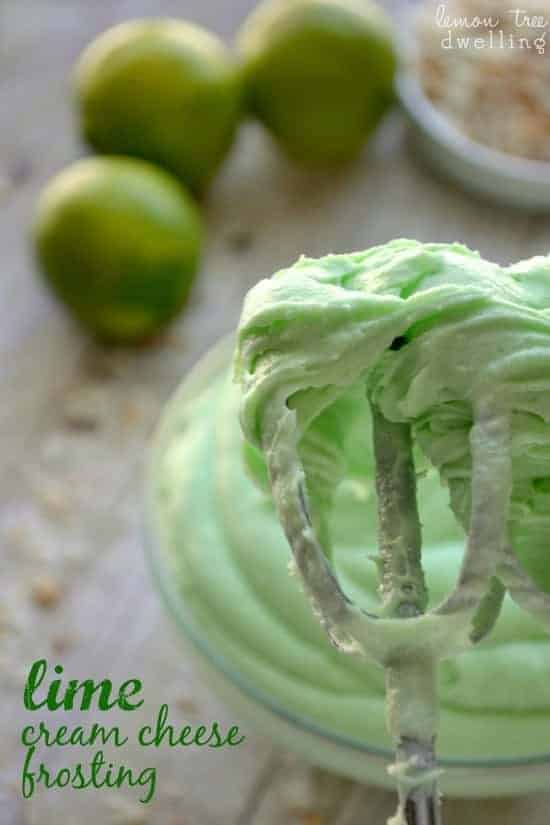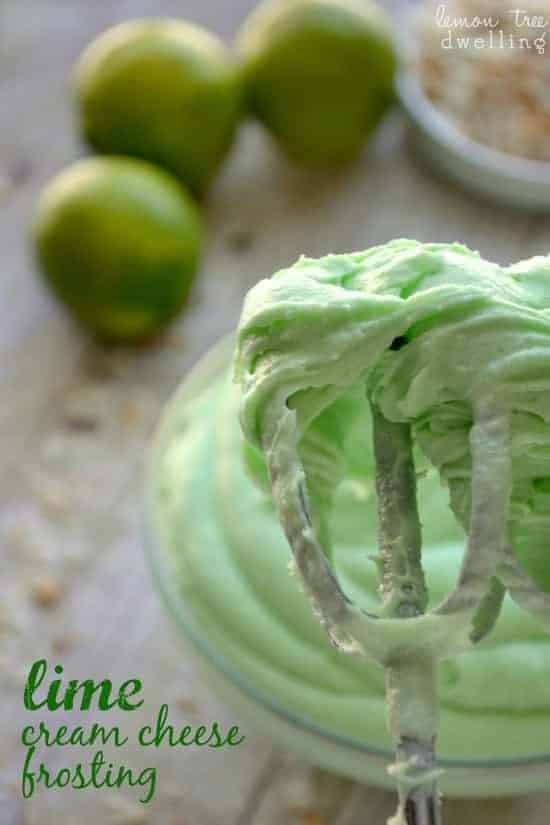 When it comes to cake, I am really all about the frosting!! Unless the cake is incredibly moist, flavorful, and AMAZING, I see it mostly as a vehicle for the good stuff (the frosting!) I'm definitely the person who always asks for the corner piece, or the flower, or both….and I've been known to do frosting clean-up around the edges of the knife and plate. I don't want any to go to waste!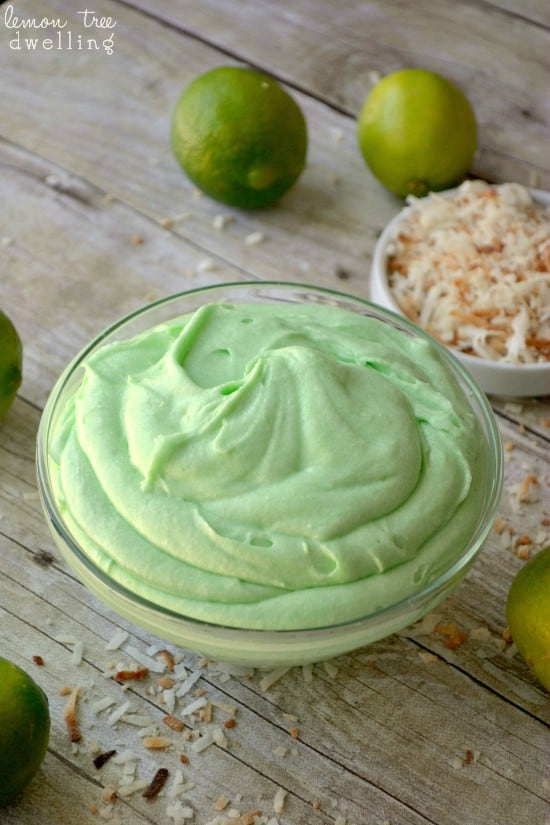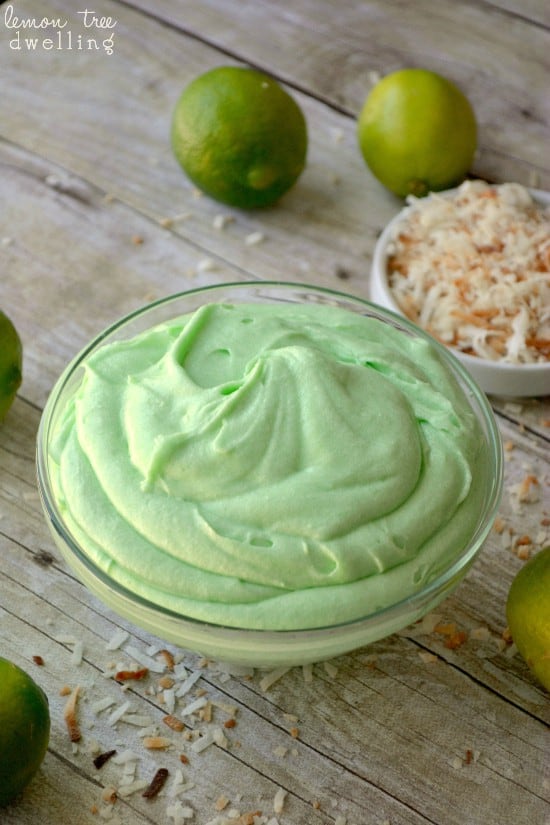 As much as I love frosting, I'm definitely picky about which kinds are "worth it" to me. (If I'm going to go nuts with it, it had better be delicious!) I like butter cream but not whipped cream, vanilla but (usually) not chocolate, homemade but not store bought. And my favorite frosting of all? Cream cheese.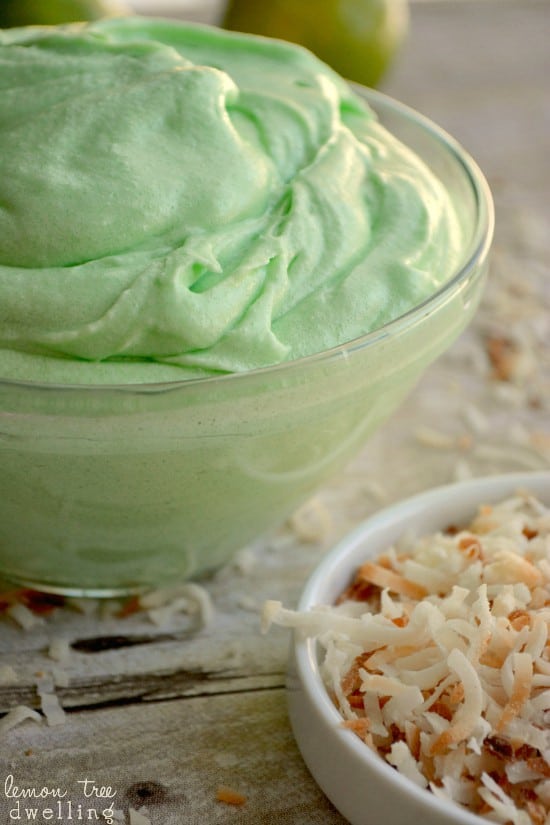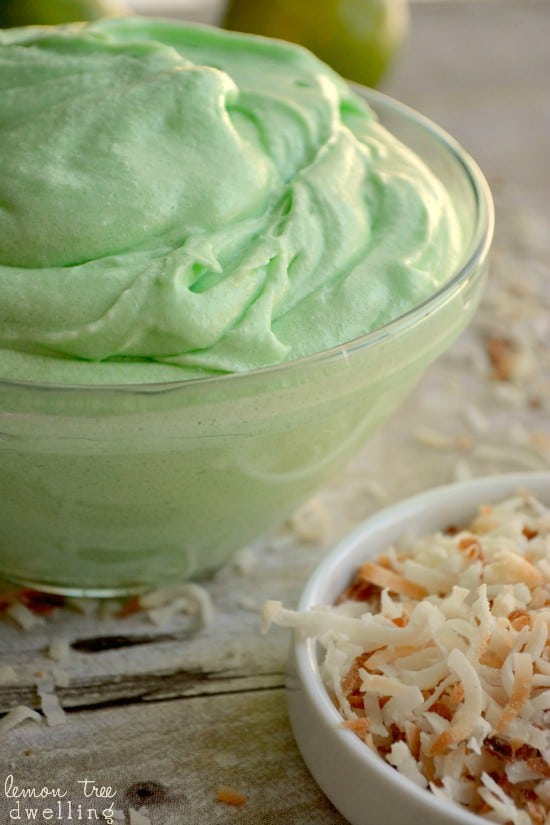 There's something about the way the cream cheese balances out the powdered sugar that makes it just perfect! It's rich, smooth, and never too sweet….at least not for me! I've made cream cheese frosting plenty of times, and I thought for St. Patrick's Day I would jazz it up a bit. So….I added a package of lime jello!
Lime Cream Cheese Frosting – A tangy delight
I've honestly never used jello for anything other than jello….so I wasn't quite sure how it would turn out. But I'm happy to say it was delicious! Tangy, sweet, and limey…..with all the flavors of traditional cream cheese frosting…plus! It was good on its own or with a sprinkle of toasted coconut, and I can't wait to show you how I used it! I'll be posting an AWESOME cupcake recipe later on tonight….as part of a special cupcake link party I'm participating in! I hope you'll stop back later to check out the recipe and add YOUR cupcake recipes to the party!!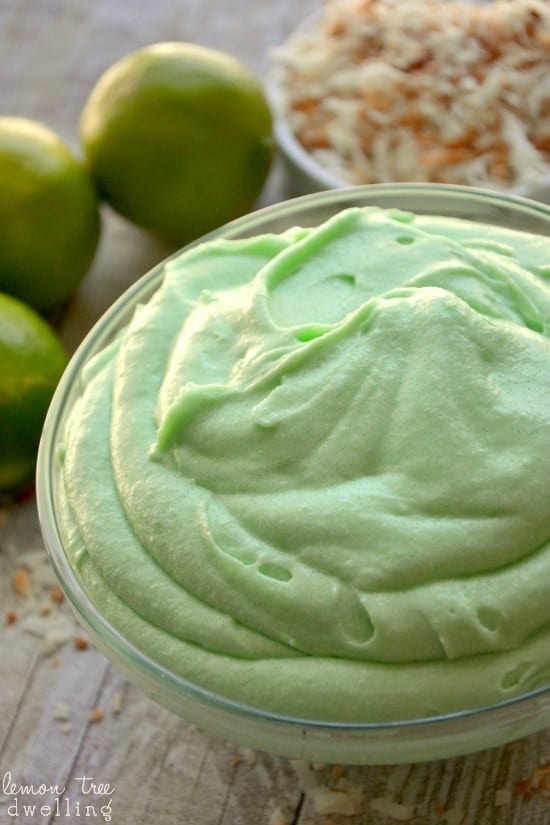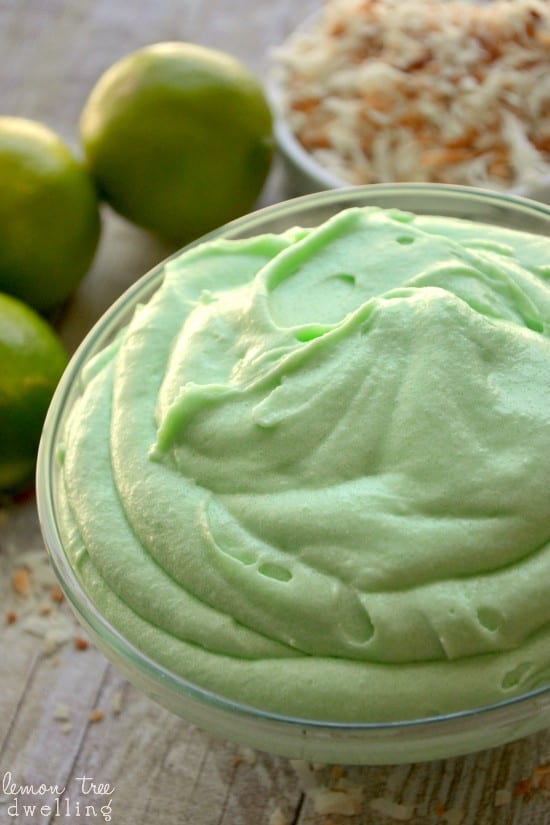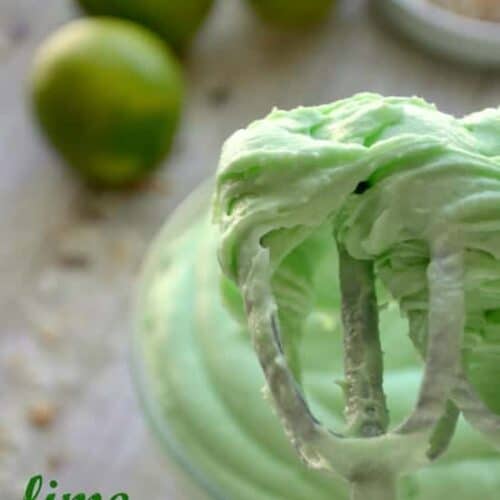 Lime Cream Cheese Frosting
Ingredients
1

8 oz. package cream cheese

1

3 oz. package Lime Jello

1

stick unsalted butter

3

c.

powdered sugar

2

Tbsp.

heavy whipping cream
Instructions
Soften cream cheese and butter.

Combine cream cheese, butter, Jello and whipping cream in medium mixing bowl and beat until smooth and thoroughly blended.

Add powdered sugar and beat 2 minutes.

*Frosting stores well in refrigerator


Interested in my classic cream cheese frosting recipe?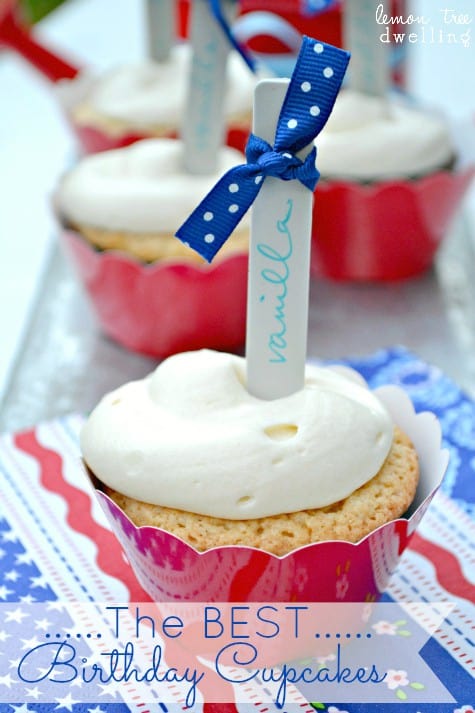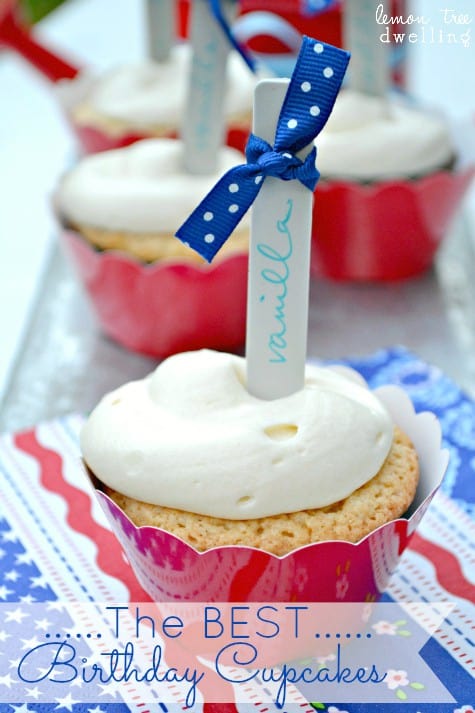 This Amazing White Cake from The Stay at Home Chef would be perfect with this Lime Cream Cheese Frosting!