Single-serving parfaits made with lemon, shortbread, and toasted coconut are simple and delicious….and sure to impress!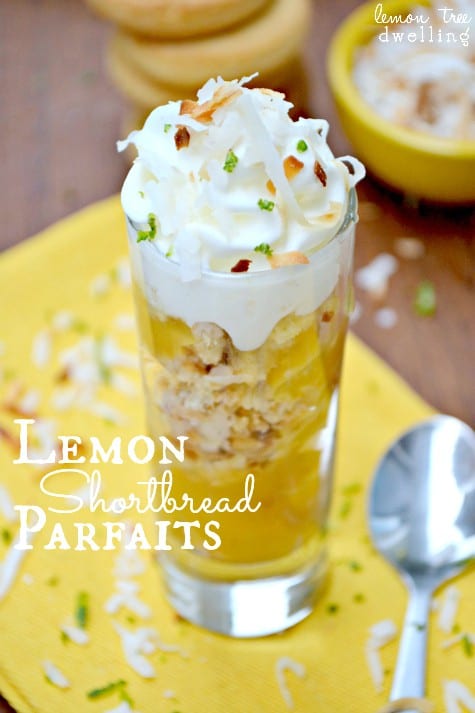 In case you haven't figured it out by now, I seem to have an obsession with lemon. I suppose the name Lemon Tree Dwelling is a bit of a giveaway….but I must admit, when I chose the name even I didn't realize the extent of my love for lemon. I guess you're never too old to learn new things about yourself, right?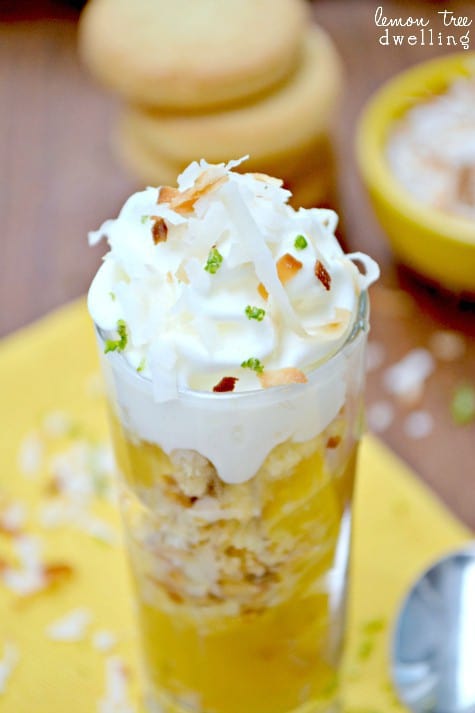 I especially love lemon in the summertime. There's something so refreshing about it, and its bright yellow color reminds me of sunshine. Yep, I'm obsessed! So you can imagine my excitement at having recently discovered lemon curd – a thick, creamy, lemony spread that tastes just like lemon bar filling….and can be used in so many ways! I may or may not have been known to eat it straight from the jar…….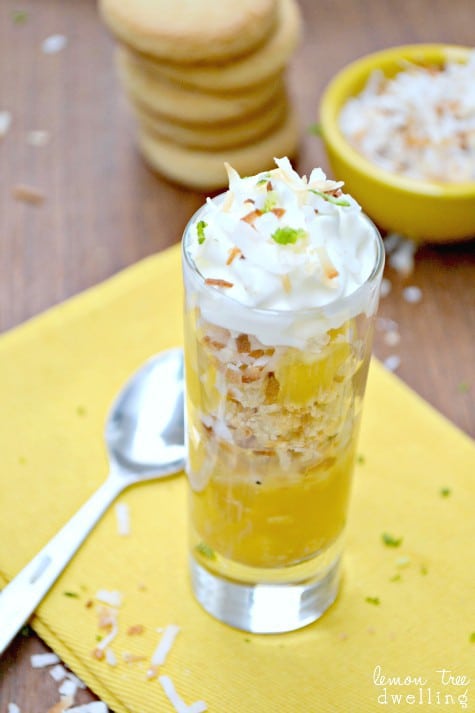 …….but I've also been busy finding all sorts of fun ways to use it! Remember my Lemon Bar Muddy Buddies? Lemon curd! Or my Lemon Raspberry Phyllo Tarts? Also lemon curd! And those are just the recipes I've shared with you (there are plenty more where they came from)! One of the quickest, easiest ways I've discovered to use lemon curd is to spoon it on top of a shortbread cookie and sprinkle powdered sugar on top….it tastes just like a lemon bar, without all the work!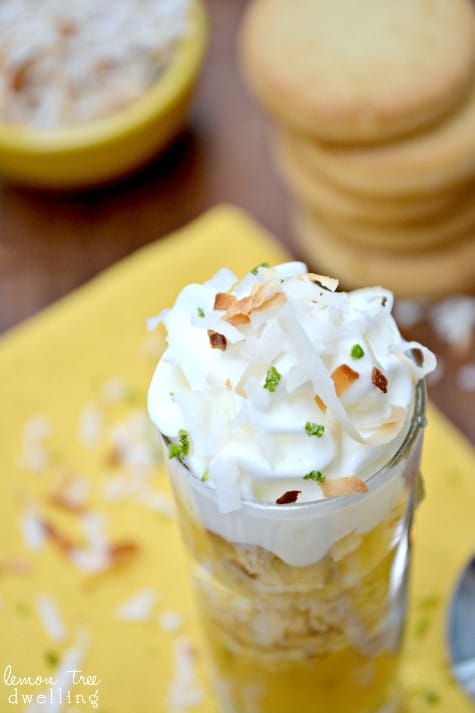 But if you really want to impress, there's only one way to go. These cute little Lemon Shortbread Parfaits are incredibly quick and easy….but so elegant that no one would guess they hardly took any work at all! You want to know the secret? Yep, you guessed it. Lemon curd!! My new lemon obsession….and soon to be yours, too!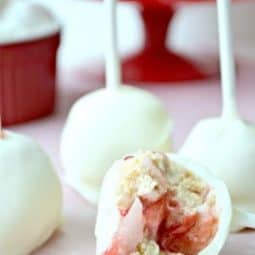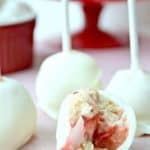 Lemon Shortbread Parfaits
Ingredients
1

shortbread cookie

split in half

2

Tbsp.

lemon curd

1

tsp.

toasted coconut

plus a little more for topping

whipped cream

lime zest
Instructions
Parfaits
In a small parfait dish, layer:

/2 shortbread cookie, crumbled

Tbsp. lemon curd

/2 tsp. toasted coconut

/2 shortbread cookie, crumbled

Tbsp. lemon curd

/2 tsp. toasted coconut

whipped cream

top with toasted coconut and lime zest
Toasted Coconut
Spread 1 c. coconut in a single layer on a rimmed baking sheet.

Bake at 350 degrees 6-8 minutes, shaking pan periodically to toast all sides.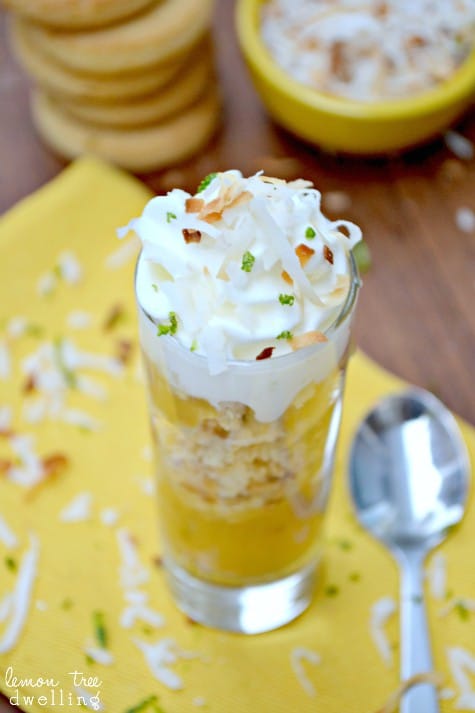 Be sure to check out a few of my other favorite summer desserts!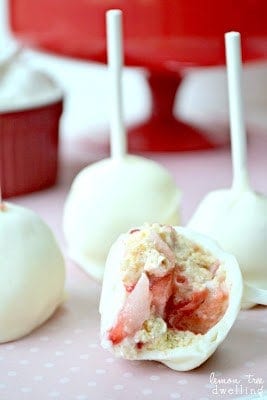 Red, White & Blue Sugar Cookie Cups