A simply delicious spritzer made with champagne, lemonade, and basil simple syrup. Light, refreshing, and perfect for a hot summer day!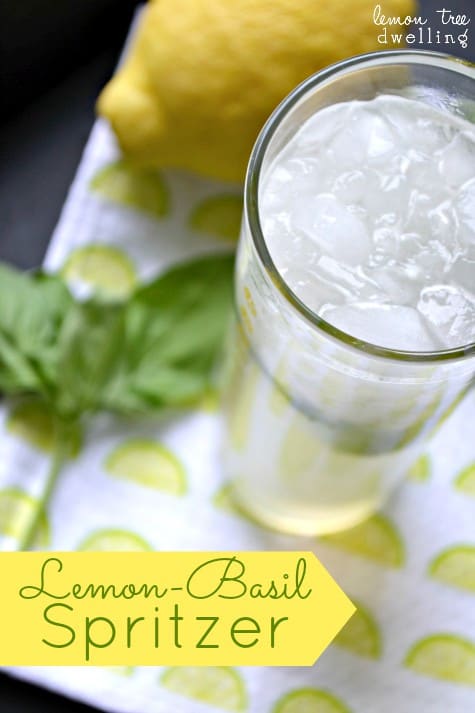 I read recently that 3 pm on Wednesdays is the time when women look most tired. And I thought to myself NO KIDDING! It's right smack dab in the middle of the week….too far after last weekend to feel any of its benefits, too far away from the coming weekend to even be excited. We are bogged down in homework and housework and weekday craziness….and the end feels nowhere in sight! Yep, around here,Wednesdays always feel like a feat!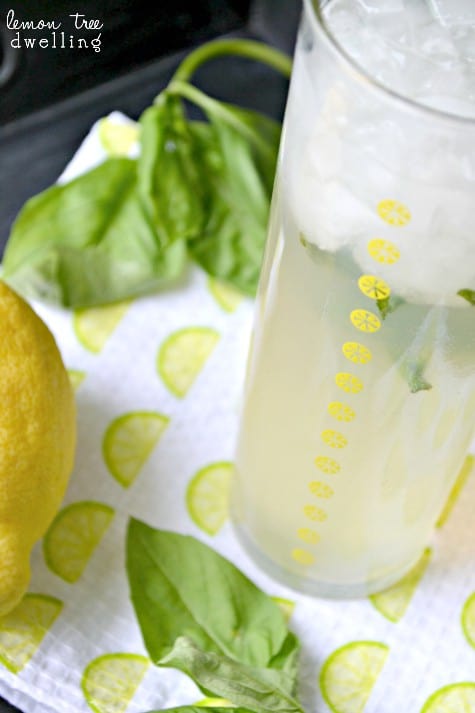 So I decided that this Wednesday I would make you a drink….just in case your Wednesday ends up feeling like mine! I used some of my favorite summer flavors – basil and lemonade – to make a summer spritzer that is as delicious as it is refreshing! And it's incredibly easy, so it won't add to the craziness. (Don't worry….I'm watching out for you!)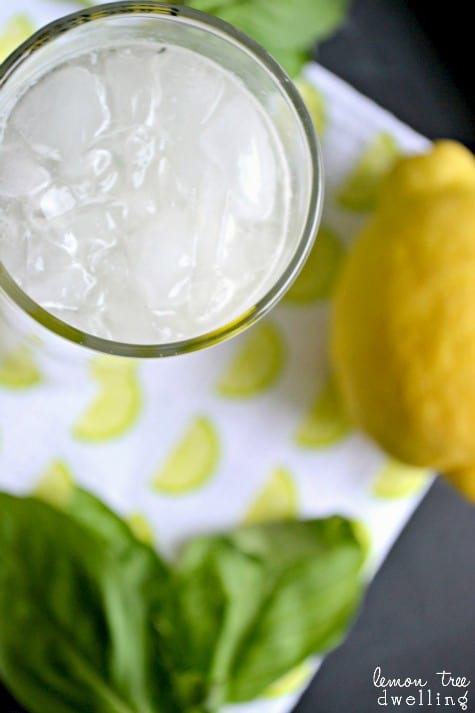 This drink was inspired by a drink I had at a restaurant called Houlihan's a while back….(back in the days when I actually saw my friends, that is…!) We would meet there periodically for happy hour, and we would sample the different fun drinks on their menu. One of them (my favorite) was Strawberry Basil Lemonade. It was SO good, and so different from anything I had ever had! From that point forward, I was SOLD.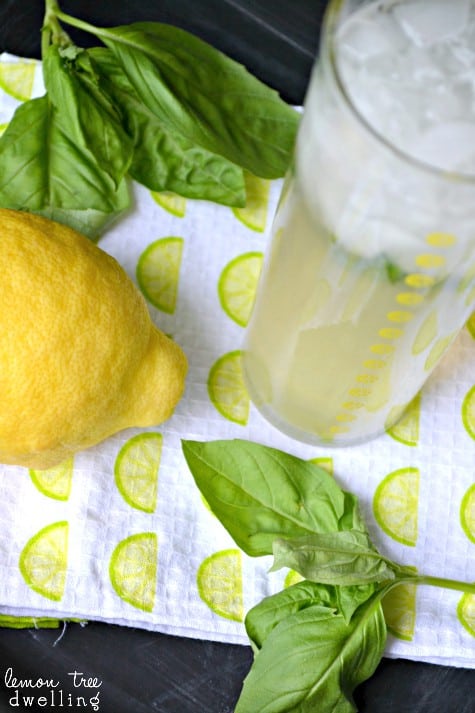 Sad to say, Houlihan's is no longer around. But lucky for me, I discovered that making basil syrup is incredibly easy….especially when you have your own basil plant! I make it often and I share the recipe with everyone I know. When you find a good thing, you can't keep it to yourself, right? Unless, of course, we're talking about one of these Lemon-Basil Spritzers around 3 pm on Wednesday….!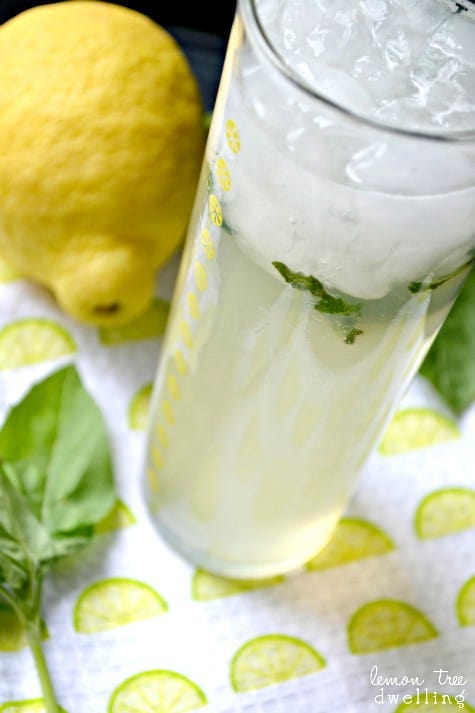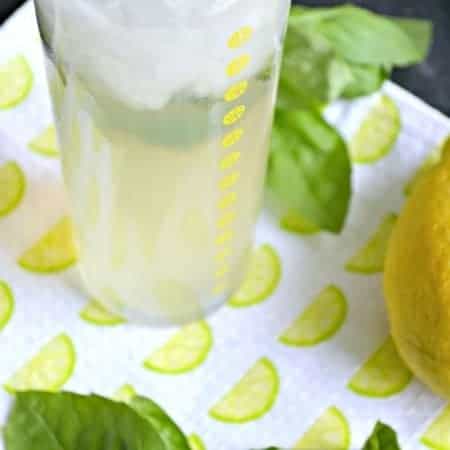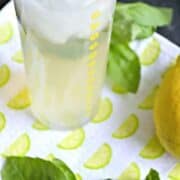 Lemon Basil Spritzer
Ingredients
1

c.

champagne

1/2

c.

lemonade

2

Tbsp.

basil simple syrup

or more to taste

ice

For the Basil Simple Syrup:

1

c.

water

1

c.

sugar

1

c.

loosely packed fresh basil leaves
Instructions
Fill glass 1/3 full with iced (crushed is best!)

Add 1 c. champagne, 1/2 c. lemonade, and 2 Tbsp. basil simple syrup and mix.

Add additional basil syrup, if desired.

For the Simple Syrup:

Bring water and sugar to a boil in a small saucepan.

Stir in fresh basil leaves; remove from heat, and cool.

Store in airtight container in refrigerator.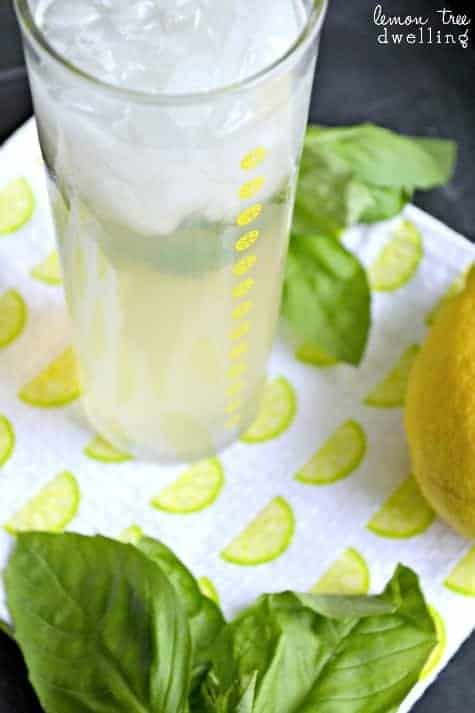 Be sure to stop by and check out these other delicious summer drinks!