These little tarts are the perfect spring dessert, combining lemony-raspberry goodness with a touch of almond in one (very) delicious bite!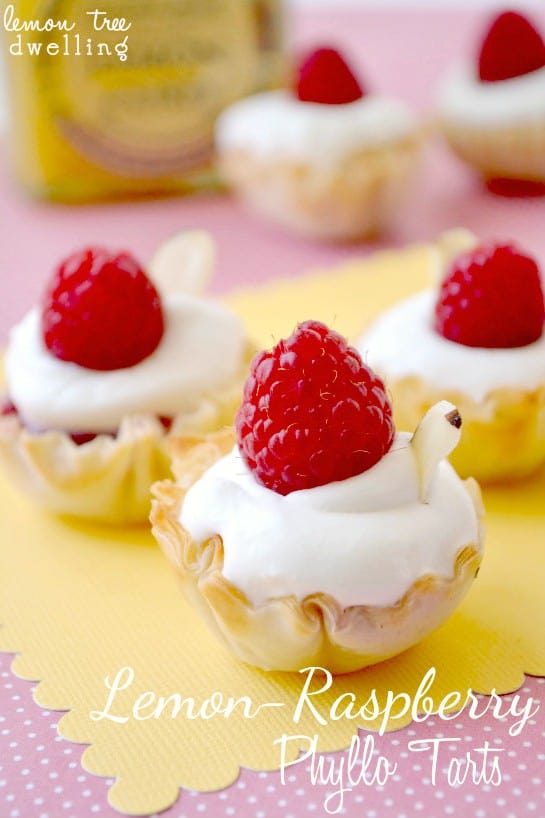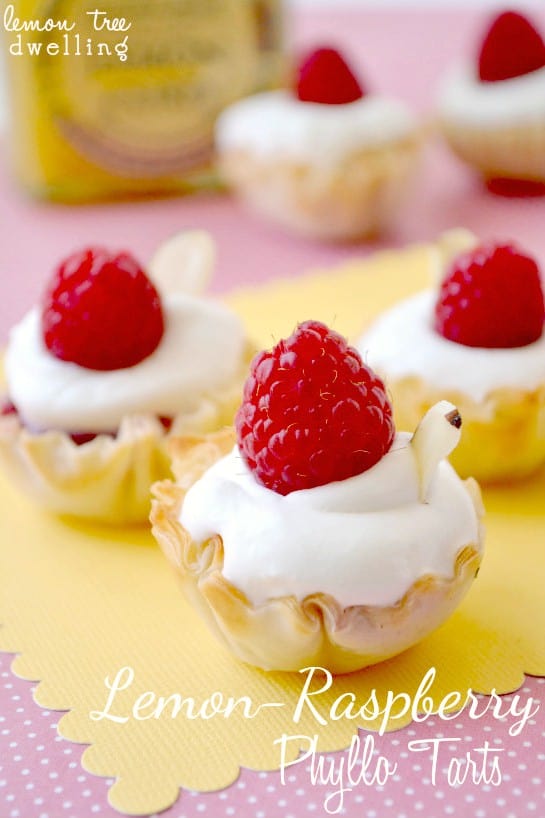 I am always amazed when I drive past an Olive Garden and see the parking lot full of cars. And not just on Friday and Saturday nights, but pretty much anytime. All the time! We don't even bother stopping anymore…after so many times of being told there is an hour long wait, you eventually give up….especially when you have 3 kids in tow!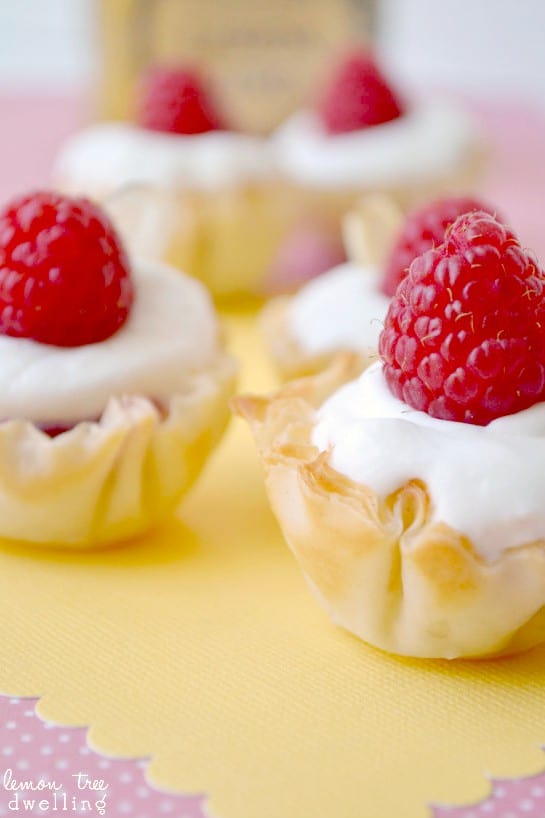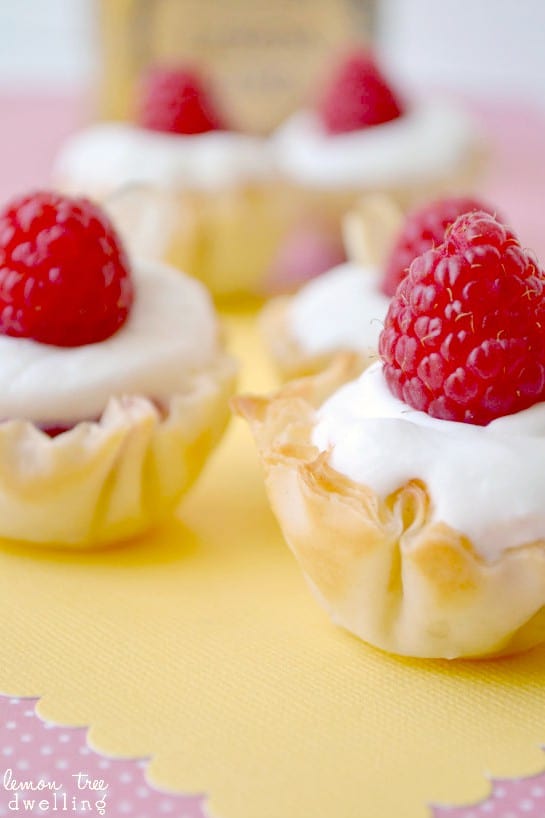 Don't get me wrong – I enjoy their soup, salad and breadsticks as much as the next gal…..but what is it about that place that has people hooked!? Sure, the endless pasta bowl is great….but who can eat that much pasta, anyway? And the breadsticks are pretty darn good too….but a breadstick isn't going to keep people coming back. If you ask me, there is really only one thing that can explain it – the raspberry lemonade!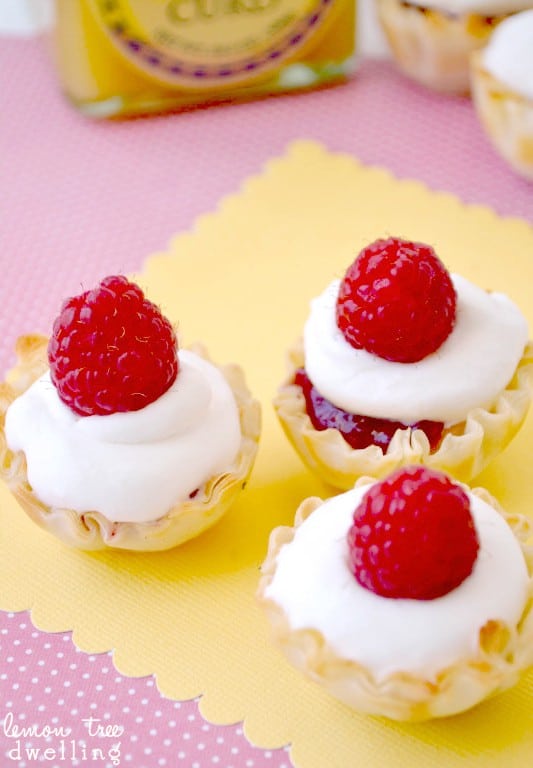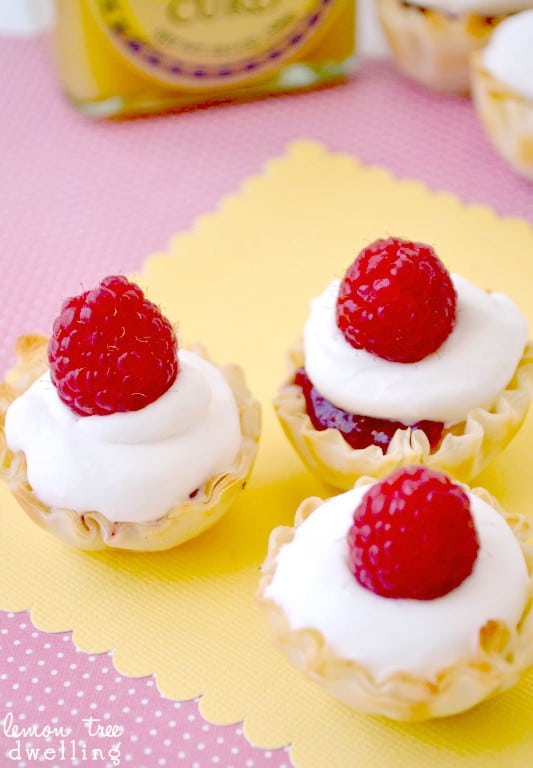 Ahhhh….the lemonade. I've definitely been known to suck down a few glasses of it, myself! There's just something about the sweetness of raspberries and the tartness of lemons that pairs beautifully together….anytime….but especially in spring. Now, would I wait an hour for it at the Olive Garden? Probably not. Not when I can make it myself in dessert form!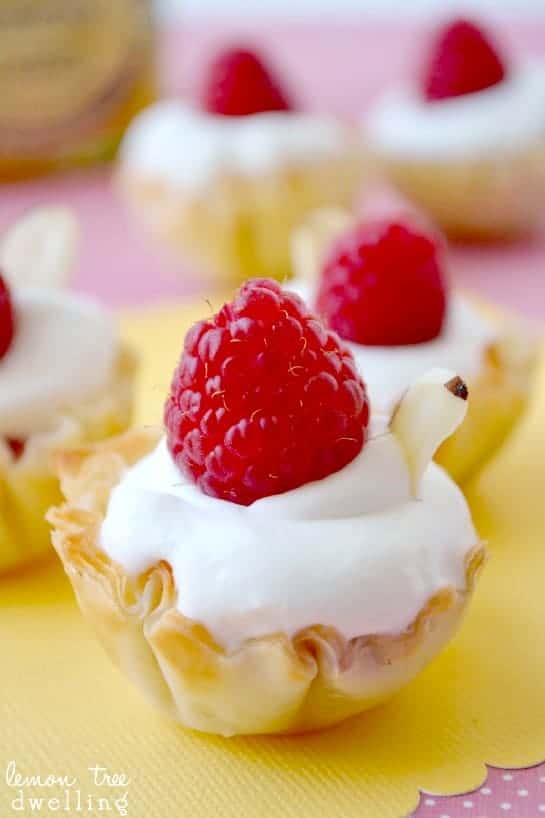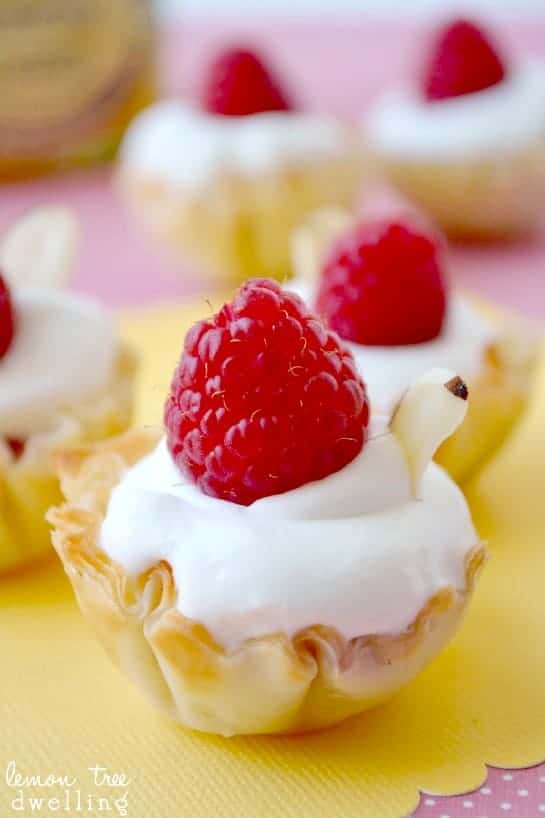 These little tarts are the perfect combination of sweet and tart, with just a touch of almond to mellow out the flavors. They're perfect. And delicious. So delicious, in fact, that they'll even give Olive Garden a run for their money….!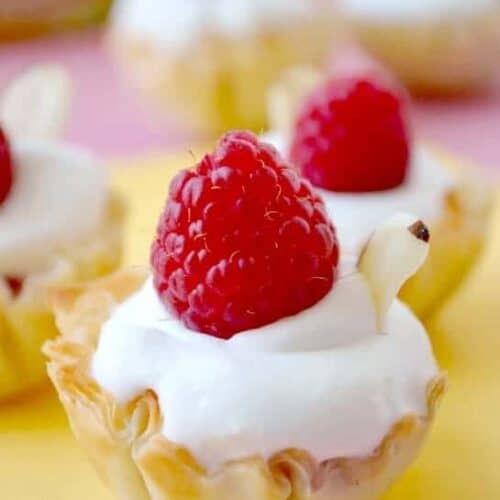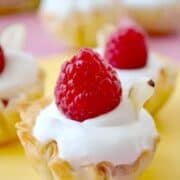 Lemon-Raspberry Phyllo Tarts
Ingredients
1

package

15 count mini phyllo shells (I used Athens pre-made shells)

1

small jar lemon curd

1

small jar raspberry preserves

2

c.

almond whipped cream

recipe below

sliced almonds

optional
Almond Whipped Cream
1

cup

whipping cream

2

Tbsp.

sugar

1/2

tsp.

vanilla

1/2

tsp.

almond extract
Instructions
Fill each phyllo shell with 1 tsp. lemon curd, 1/2 tsp. raspberry preserves, 1 Tbsp. almond whipped cream, and 1 raspberry.

Garnish with 1-2 sliced almonds (optional).
Almond Whipped Cream
Combine all ingredients in a mixing bowl; beat on medium speed until soft peaks form. Makes 2 cups.
*This recipe was originally shared over at Or So She Says.