Peanut butter, bananas, and honey…..all rolled up in a wonton and dipped in powdered sugar….your new favorite dessert! (Or, if you're lucky…breakfast!)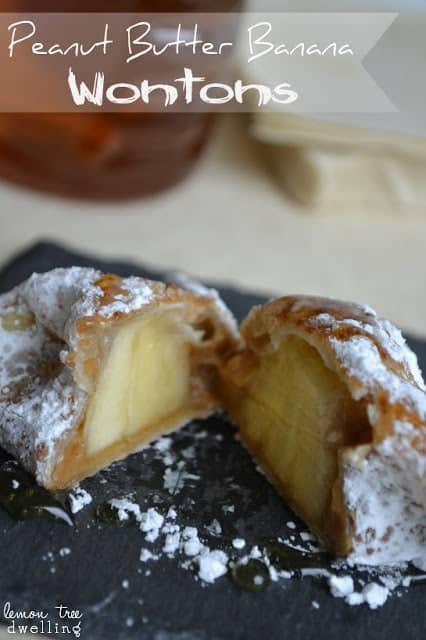 One of my favorite breakfast choices as a child was toast with peanut butter, sliced bananas, and honey…..drizzled generously over the top…..dripping down on my fingers….the perfect combination of salty and sweet. It always felt like a breakfast treat! Little did I know, back then, that it was actually (decently) good for me. (Had I known, I probably wouldn't have liked it as much…)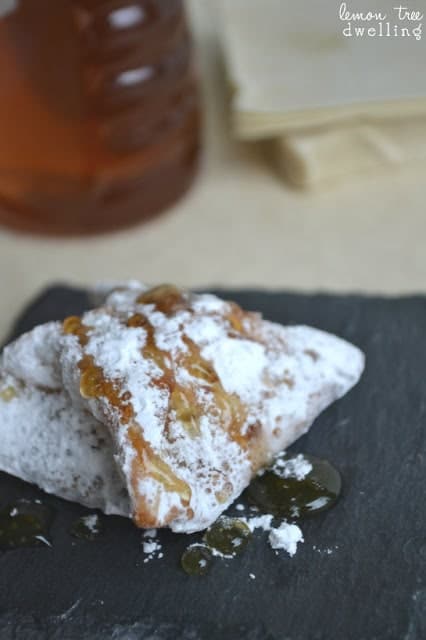 See….growing up, my siblings and I were always on the look-out for breakfast "treats". We loved our occasional donuts on Sundays, sugar cereal on Tuesdays and Saturdays, and banana bread or muffins whenever they were available! My kids are the exact same way – always putting in requests for things like Pop Tarts, Frosted Flakes, ice cream (!?) and…of course….donuts.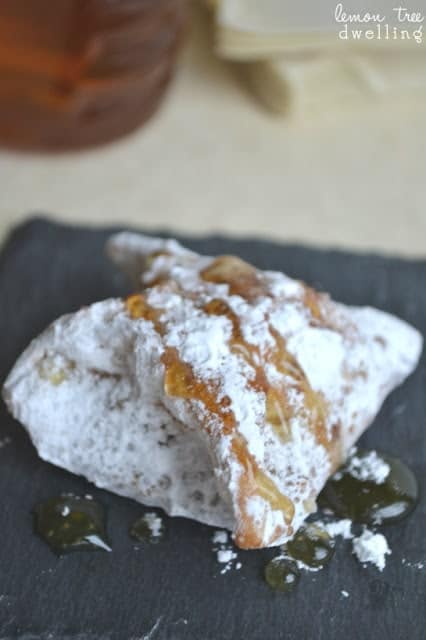 For the most part, we are good about holding the line with them….the answer is usually no….but every now and then we splurge and say yes. Like the time Cubby the elf visited and made breakfast for us…or the time Grandpa brought over donuts for the first day of school….or the times we just don't have it in us to say no, and the Pop Tarts or Frosted Flakes or (ice cream!?) or whatever we have at the moment make their way out of the cupboard and into (happy) little mouths.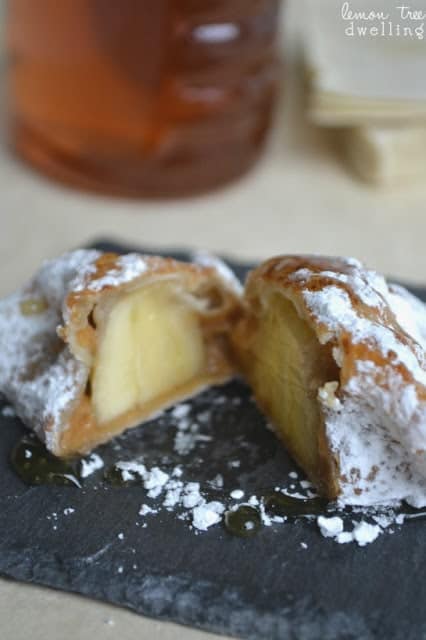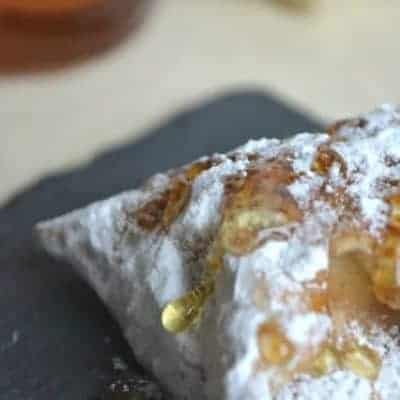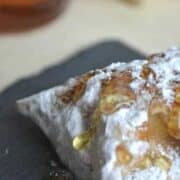 Peanut Butter Banana Wontons
Ingredients
8

wonton wrappers

1

banana

cut into 8 pieces

1/4

cup

peanut butter

4

tsp.

honey + extra for drizzling

vegetable oil

for frying

powdered sugar
Instructions
In a small bowl, mix 1/4 c. peanut butter with 4 tsp. honey

Lay wontons out on a flat surface. Spoon 2 tsp. peanut butter/honey mixture onto the center of each wonton and top with 1 banana piece.

Fold the corners of each wonton up to meet in the center. Wet the edges slightly and press together to make them stick.

Wet any open edges and press them together so the wonton is completely sealed.

Heat 1/2 inch oil in a medium frying pan. Place wontons in hot oil and fry 15 seconds on each side (or until golden brown).

Remove from oil and dip in powdered sugar.

Drizzle with honey before serving.
Now, I'm not saying these wontons are a good option for breakfast, per se….but when you think about it, how different are they from my peanut butter/banana/honey toast? All that really separates them is a little powdered sugar…(and fried deliciousness….) These little treats would be perfect for breakfast (when you want to splurge a little) or for dessert (when you want to impress a little!) They are delicious warm or at room temperature, and they are incredibly quick and easy to prepare (I promise!) So whether you make them in advance or right before eating, you can't go wrong….and just keep in mind – peanut butter, bananas, and honey are all (decently) good for you…..right?!