Limoncello and whipped cream-flavored vodka join forces in this delectable martini – like lemon meringue pie in a glass!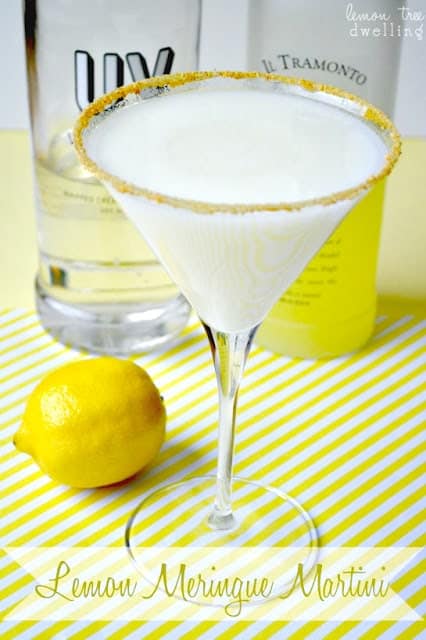 One of the first things we noticed when we moved into our Lemon Tree Dwelling was the fact that the sump pump never stopped running. All through the day and night we could hear it churning – loudly – until eventually we had heard it long enough that we stopped even noticing. What we didn't stop noticing, though, was the fact that, despite the sump pump running constantly, we still had water in our basement. Apparently running constantly is not the same as actually working!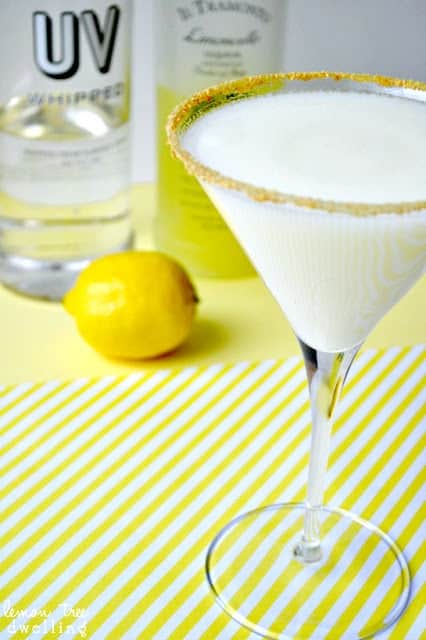 So….along with the million and one other things we changed/fixed/overhauled after we moved in, we added two new sump pumps and a battery back-up to the list. Nothin' like a brand new sump pump to get you excited……or not.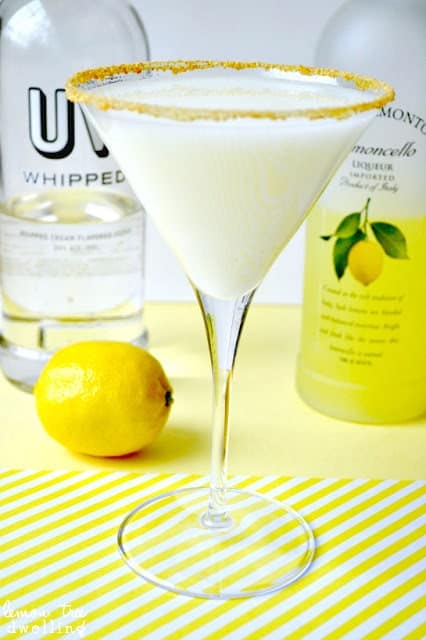 Well, now that it's spring, and it's been raining non-stop, and there are small lakes in our backyard, the sump pump has once again been running constantly. But sounding different than I remembered it and, in fact, different than it's supposed to. So just last night, after a fun spur-of-the-moment family dinner out, Jorden decided to attempt to fix the sump pump. Can you guess where this is going?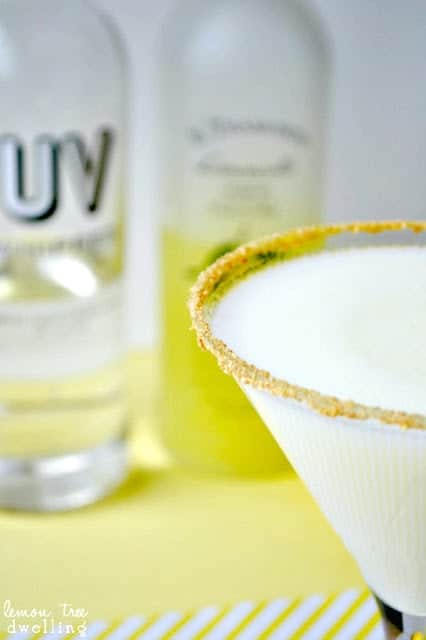 Yep, you guessed it….! As soon as he unscrewed the broken part, water came gushing out of the pump….all. over. the. floor. And all over the cardboard boxes full of stuff that I knew better than to keep down there. In the basement that (sometimes) gets water. Right next to the sump pump.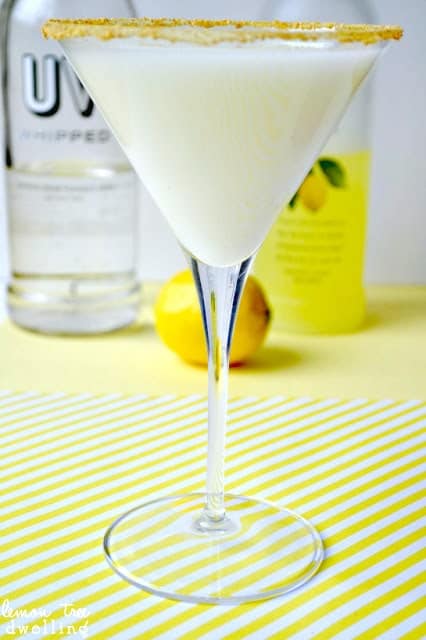 So, in the middle of a little computer time last night, I got called down to the basement to take things out of soggy, wet cardboard boxes and transfer them into new boxes….or bins….or whatever I could find. It took Jorden and me about 2 hours working together to do just the basic water damage clean-up. It's still a mess and there's still plenty of water on the floor….but not enough that either of us was willing to stay down there anymore.
I mean – would you stay down in a wet, soggy basement if you knew you had this waiting for you?? A deliciously sweet lemon meringue martini? With a graham cracker rim? Dessert in a glass? The perfect reminder of warm summer days?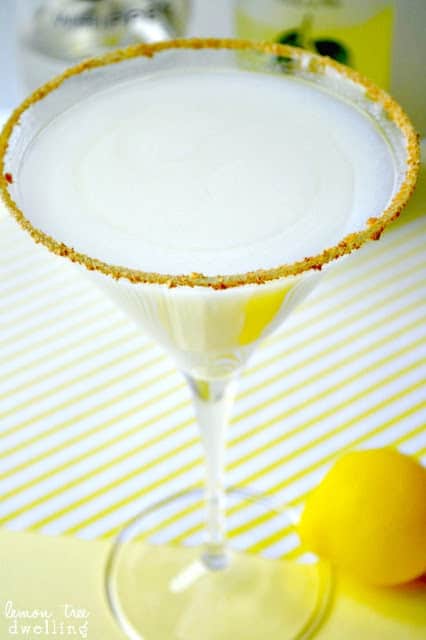 I didn't think so!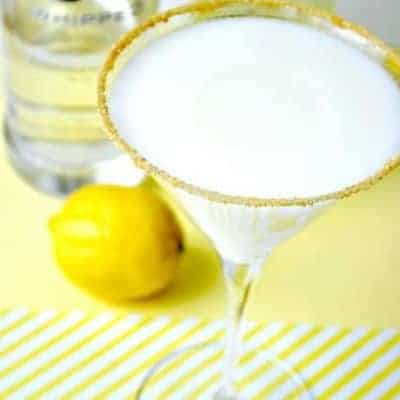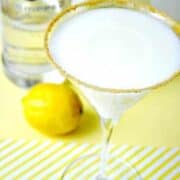 Lemon Meringue Martini
Ingredients
2

oz.

limoncello liqueur

1

oz.

UV Whipped Vodka

1/2

oz.

lemonade

1/2

oz.

fat-free half and half

graham cracker crumbs
Instructions
Mix all ingredients together in a martini shaker.

Add ice and shake.

Prepare graham cracker rim by rubbing the rim of a martini glass with lemon juice or simple syrup, then dipping it in graham cracker crumbs.

Strain the martini into the prepared glass, being careful to avoid the graham cracker crumbs.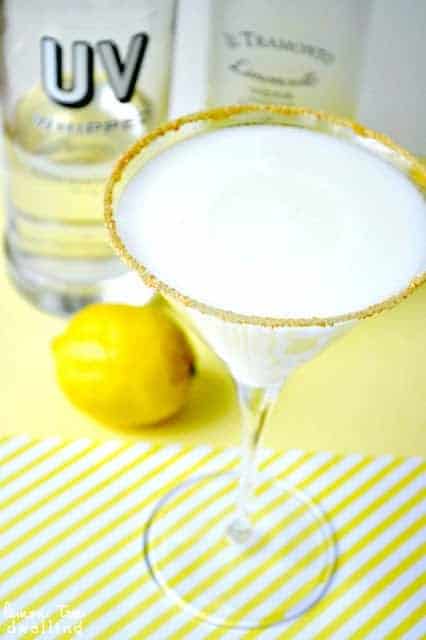 Enjoy!