Strawberry-peach muffins can't help but make you think summer….and when you add a sweet peach drizzle, you can't help but think yummmmmm!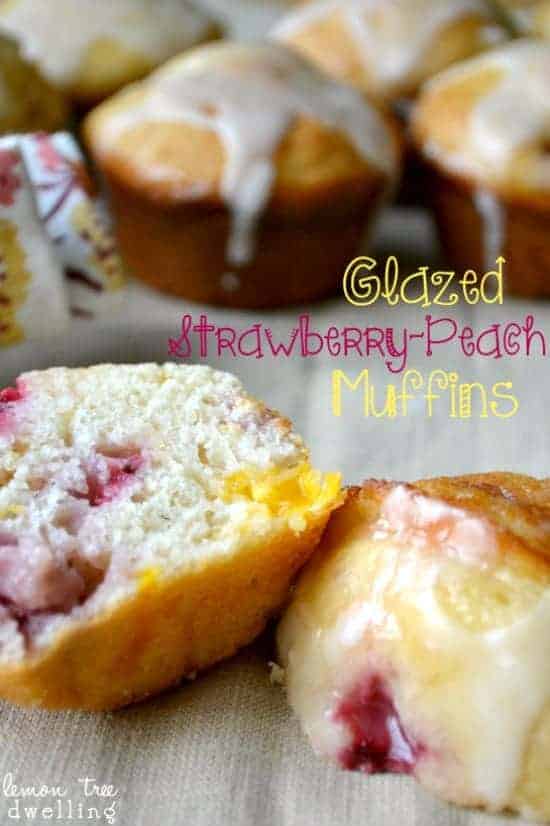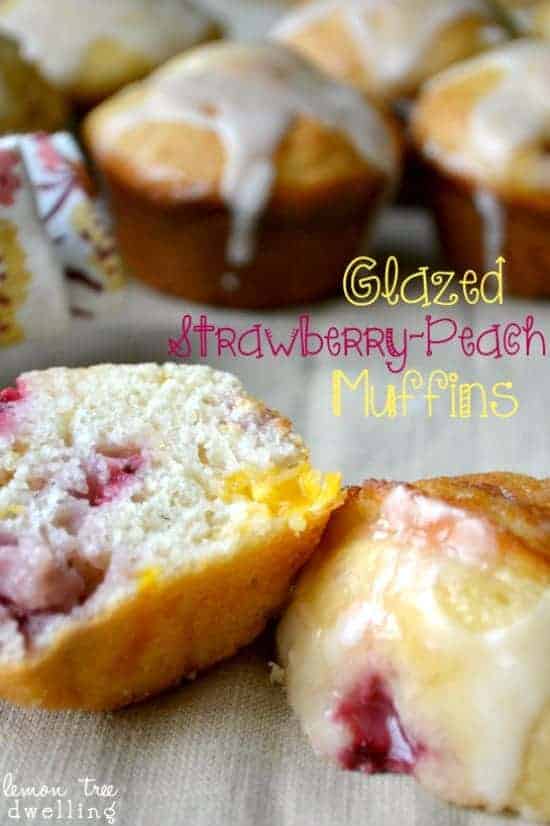 Do you ever feel like you're living in the movie Groundhog's Day? Where the same things happen day, after day, after day? Every morning here at our Lemon Tree Dwelling is a little like that….first Nora wakes up waaaaay too early (this morning was 5:00), then Ellia comes in our bedroom and asks if she can go get the ipad, then Greta climbs into our bed and asks for a new pony (she is obsessed with high ponytails and asks us to re-do them about 18 times a day)….and then, when we can't push the time any longer, and we are running the risk of being late for school, we all head downstairs for breakfast. And Groundhog's Day continues.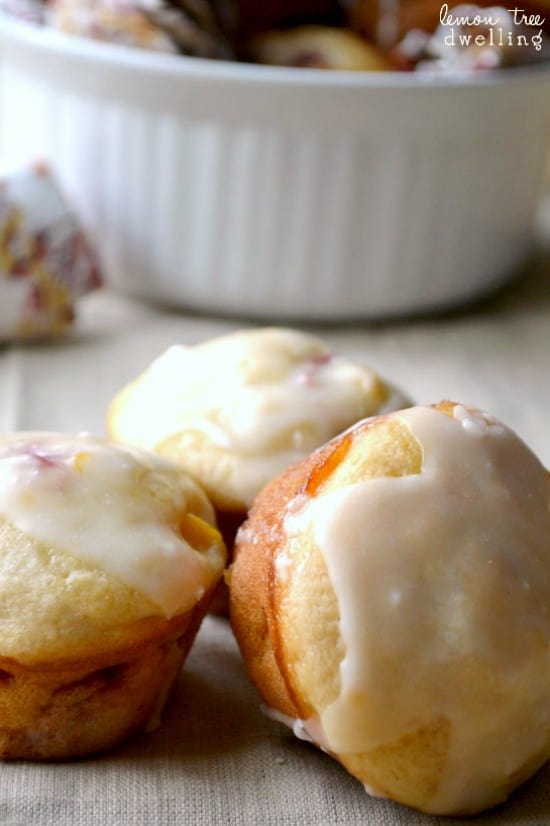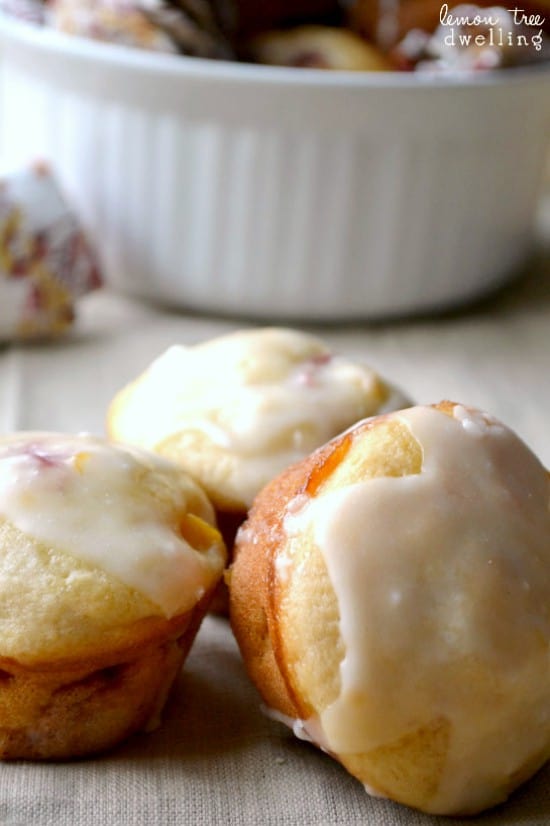 Because every morning, without fail, my kids tell me they're hungry. And every morning, without fail, I tell them I know they're hungry and ask them what they'd like. I run through the list of options, and, without fail, they tell me none of them sound good….and we go back to square one. I'm not kidding you – it is a ridiculous way to start our day. BUT. If I give them the option of something delicious and different and home-made…..well, then Groundhog's Day disappears and it's like Christmas around here! So yeah…. I've been making a lot of muffins lately.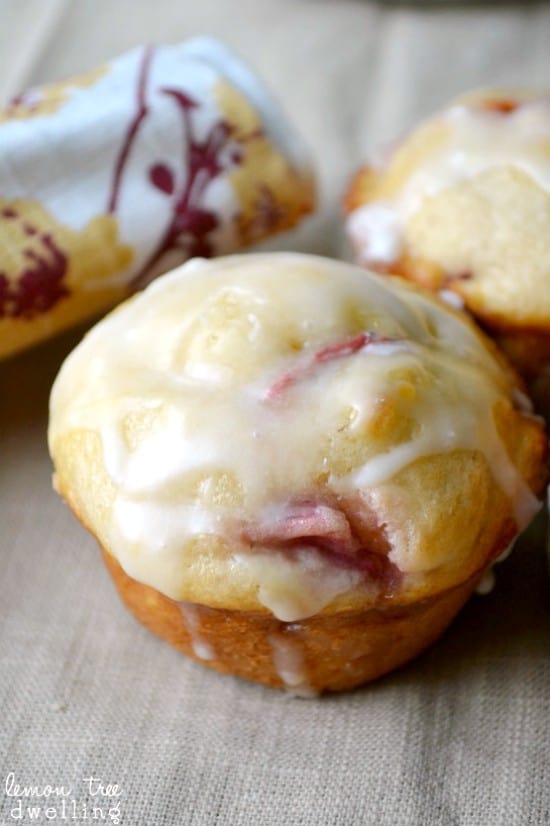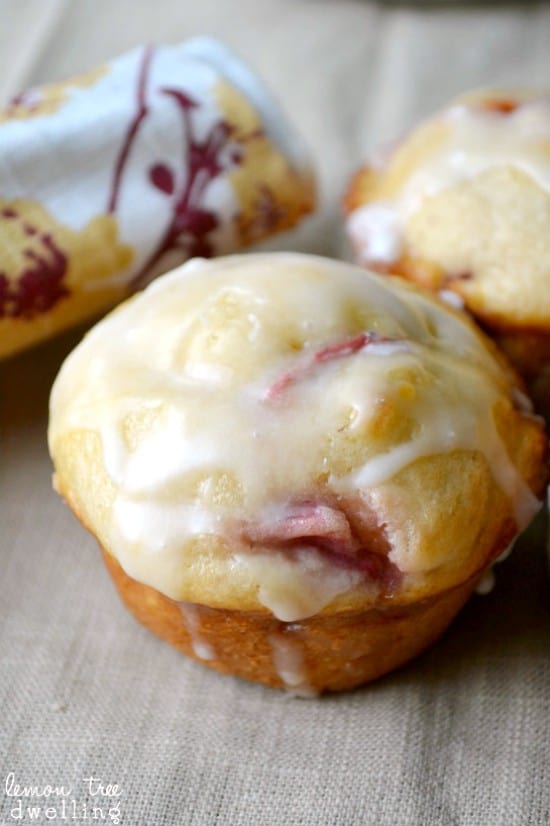 I know muffin recipes are a dime a dozen, but I wanted to share these ones with you because they're just moist enough, just sweet enough, just delicious enough that I thought you might enjoy them as much as we did. The strawberry-peach combo is just right for the warm weather that's just around the corner….and the sour cream in the batter gives them a richness that is oh so satisfying. And, come to think of it, these muffins would be the perfect addition to a Mother's Day brunch….(time to start thinking about that already!)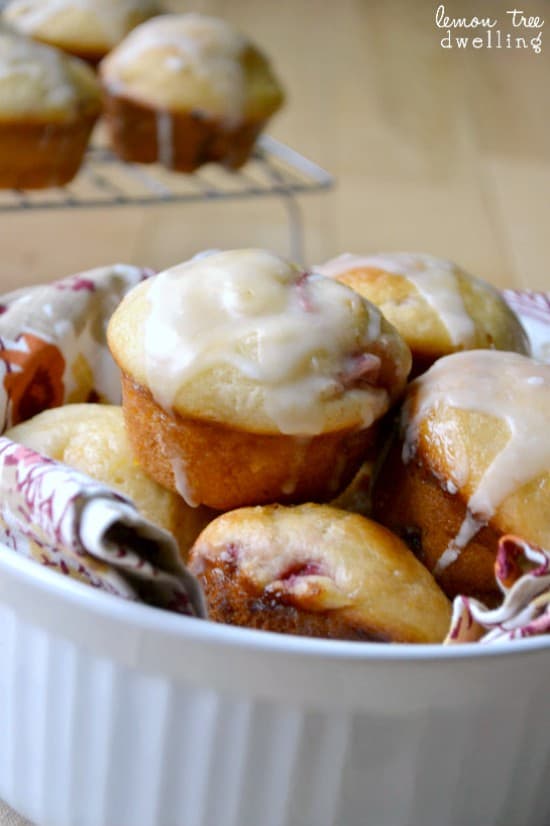 Between this week's muffins and last week's smoothies, I'm hoping to bring our Groundhog's Day to a quick close. Speaking of groundhogs….Punxatawney Phil, you were soooooooo wrong this year. Don't think we didn't notice…. 🙂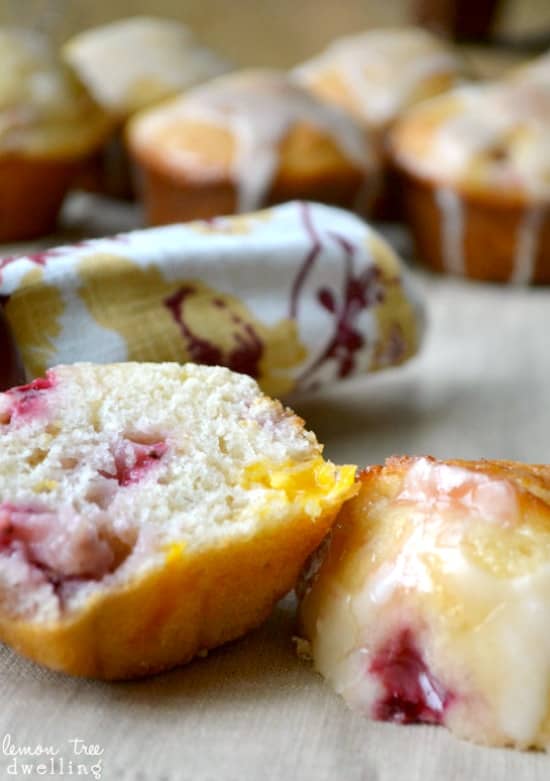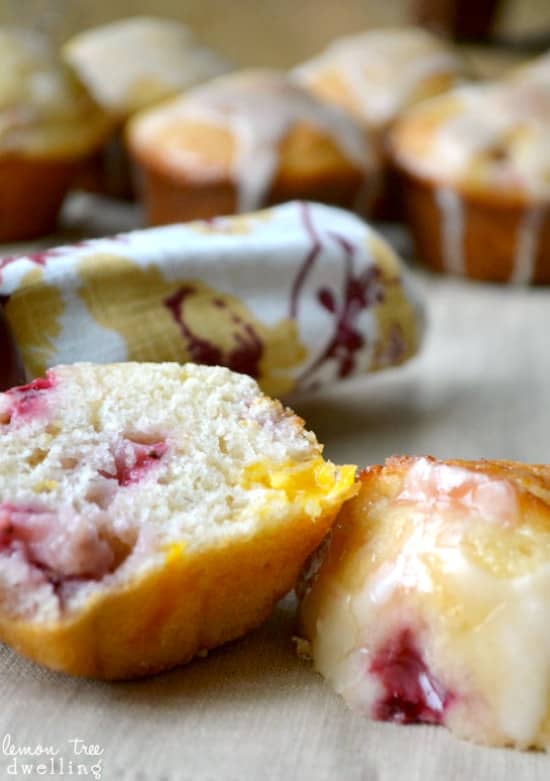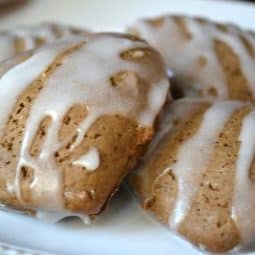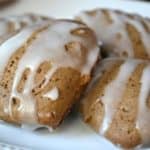 Glazed Strawberry-Peach Muffins
Ingredients
Muffins
3

c.

all-purpose flour

1

c.

sugar

1

Tbsp.

baking powder

1/2

tsp.

baking soda

1/2

tsp.

salt

1

c.

sour cream

3/4

c.

milk

2

large eggs

1

stick unsalted butter

melted and cooled

1

tsp.

vanilla

1

14 oz. can sliced peaches, drained and chopped (reserve 2-3 Tbsp. juice)

1

c.

fresh strawberries

chopped

powdered sugar

for glaze

Recipe adapted from The America's Test Kitchen Family Cookbook.
Peach Glaze
1/2

c.

powdered sugar

2-3

Tbsp.

reserved peach juice
Instructions
Preheat oven to 375 degrees. Prepare two 12-cup muffin tins with cooking spray.

Mix the flour, sugar, baking powder, baking soda and salt together in a large bowl.

Whisk the sour cream, milk, eggs and vanilla together in a separate bowl.

Mix the wet ingredients with the dry ingredients and stir gently to combine. Add the melted butter and stir well.

Fold in peaches and strawberries.

Fill each muffin cup 3/4 full. Bake until golden brown, 25-30 minutes.

Let cool in pan 5 minutes, then remove to wire rack. Shortly before serving, top with glaze. (**The glaze will eventually soak into the muffins.)
Looking for another delicious breakfast recipe? Check out my Lemon-Glazed Gingerbread Scones!