Lemon Blackberry Sangria made with just 3 simple ingredients and garnished with fresh lemons and blackberries. Perfect for summer!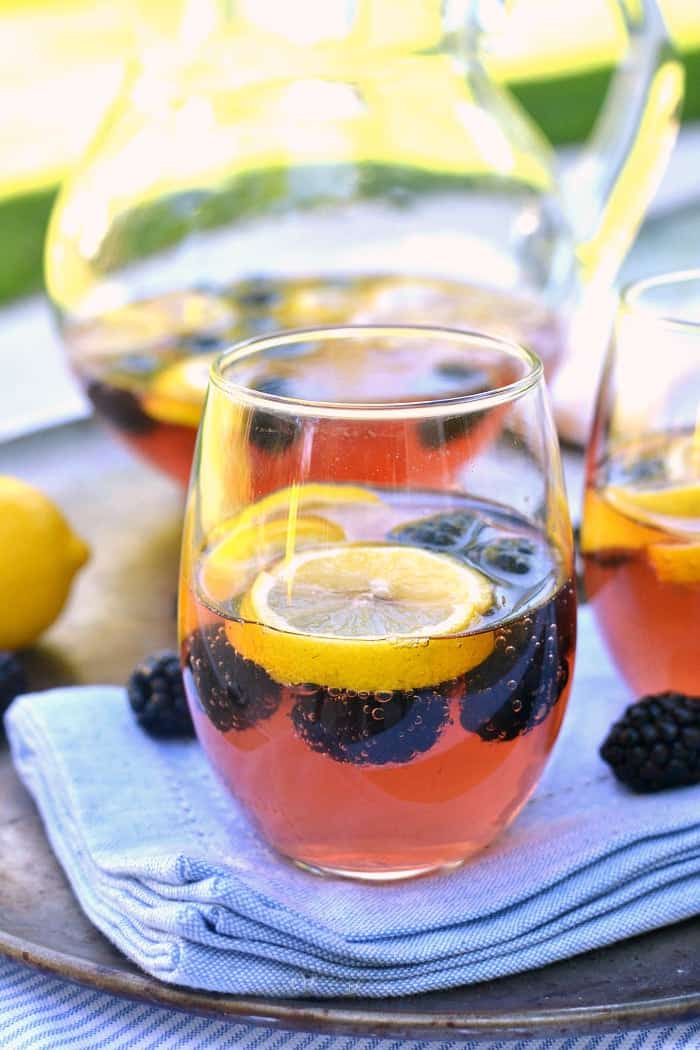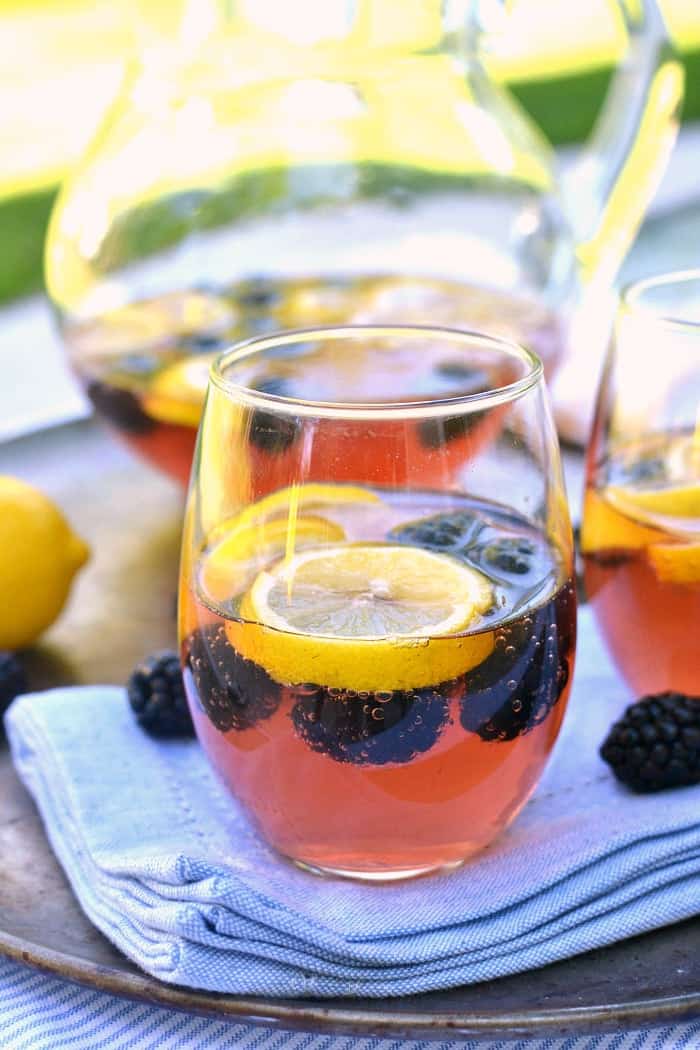 Have I mentioned how much I love Mexican food? I know I have…..to an embarrassing degree, in fact…..but how could I blog about food and NOT talk about one of my favorites? It just wouldn't be right! It's what inspired my Creamy Chicken Enchiladas and my Pineapple Guacamole and my Blender Salsa, just to name a few….and believe me when I say there's plenty more inspiration where those came from!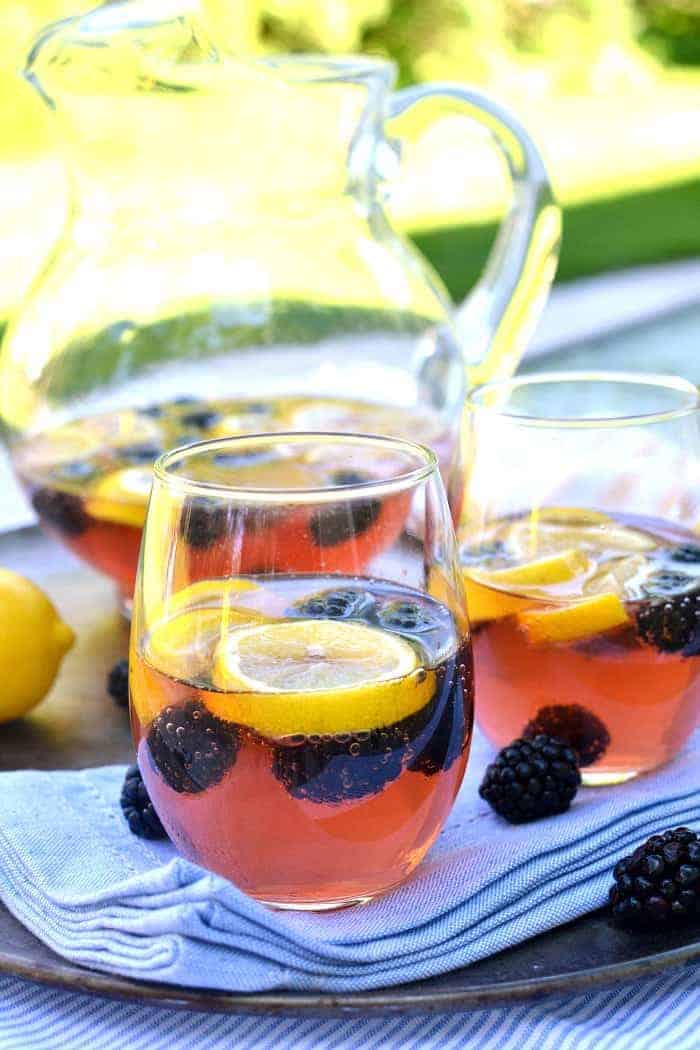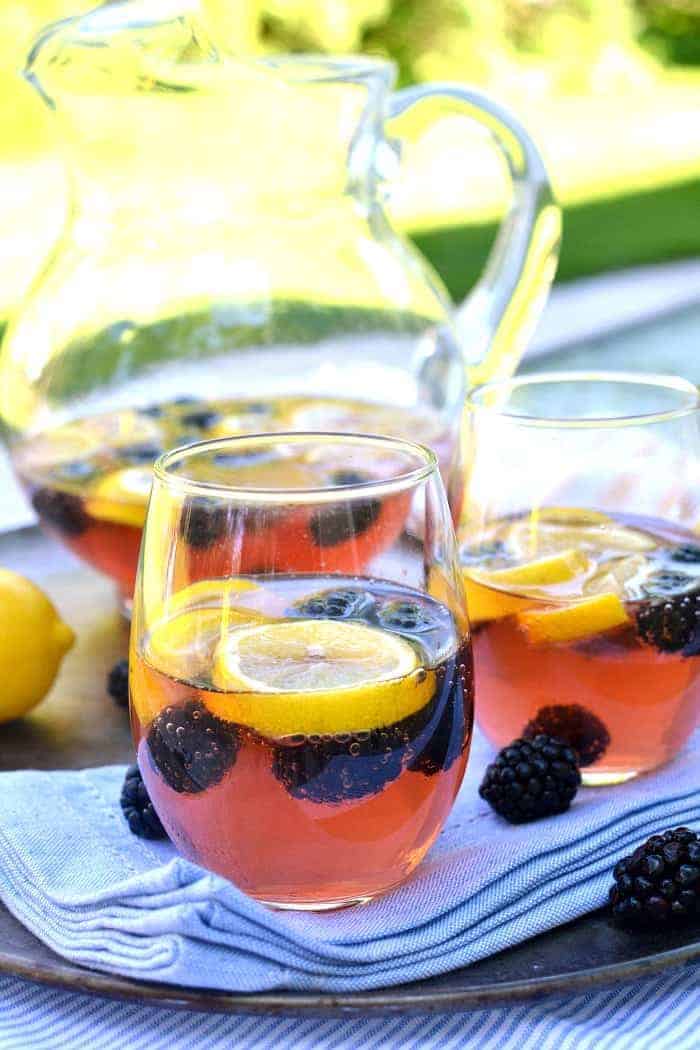 But. I'm in a fight with my favorite Mexican restaurant right now, you guys! Not that it's going to keep me from eating there – ha! But it will keep me from drinking there, that's for sure!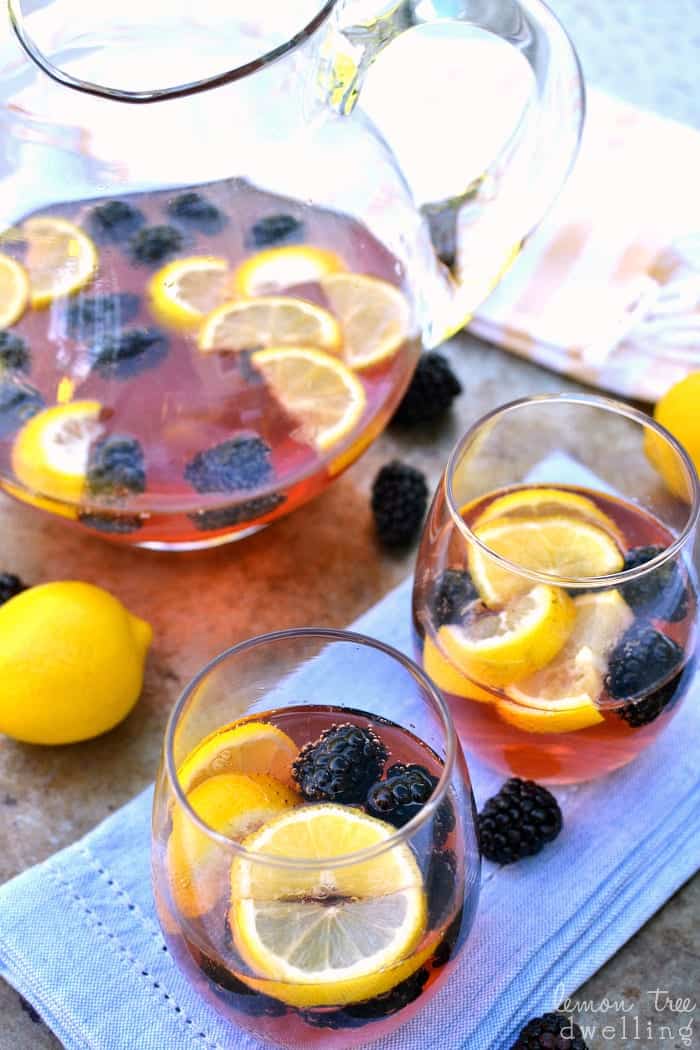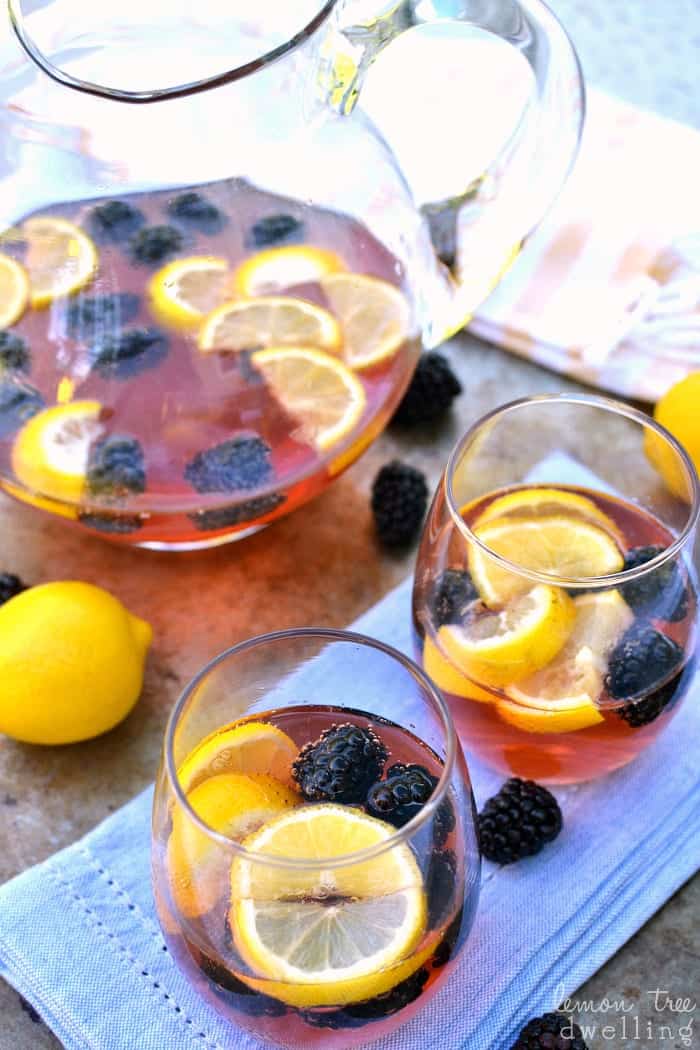 It all started when we walked in for dinner the other night and I saw a sign saying "Happy Hour 4-6 pm: $7 off Half Pitchers of Margaritas". My eyes did a double take and my heart skipped a happy little beat. If there's anything that can make a delicious Mexican meal even better, it's margaritas! So when the waiter came over, I was all set to place my order. And then he told me the special price was only for people sitting in the bar area.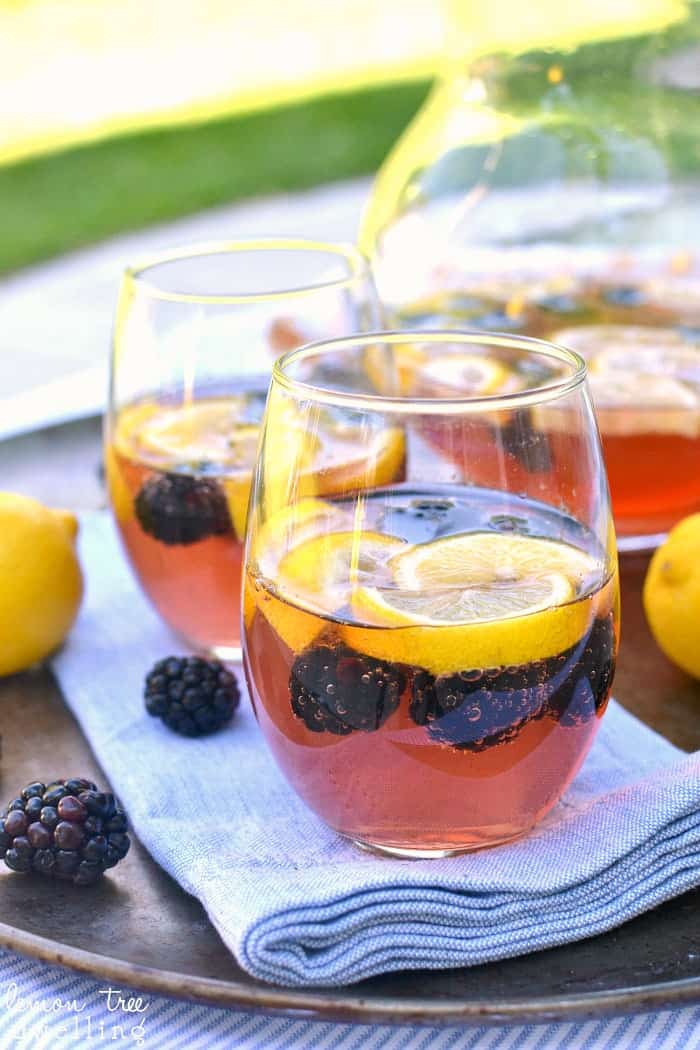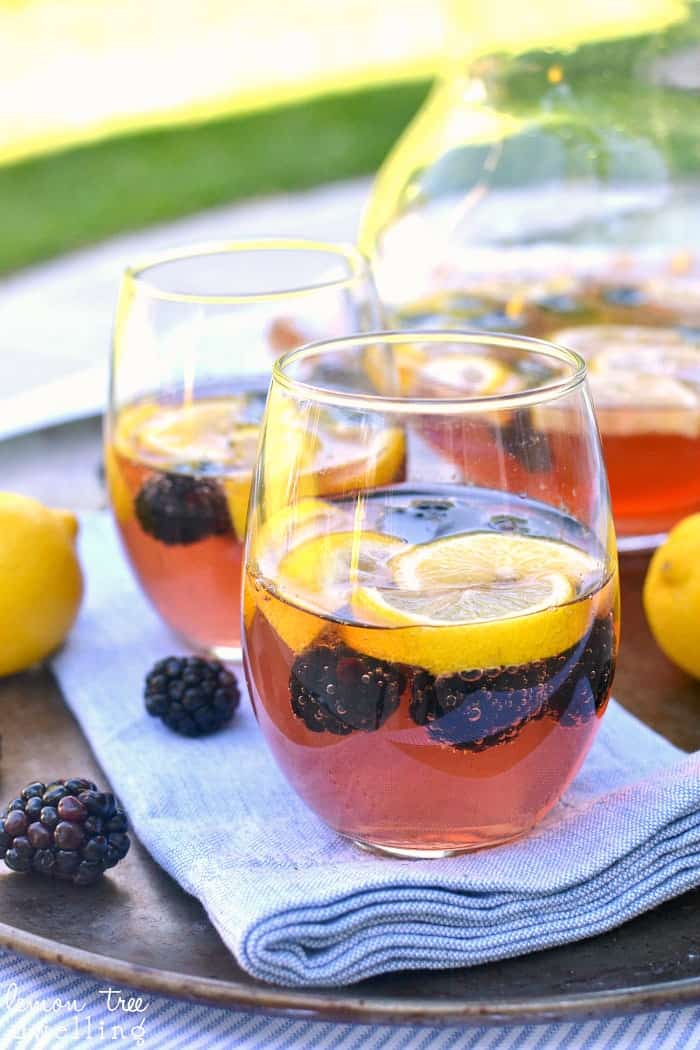 Whaaaat? He had to be kidding. What difference does it make if I'm sitting IN the bar or 10 feet from the bar? And, more importantly, how am I going to sit in the bar with 4 kids!? It's impossible! So you know what I did? I ordered water. That's right – I boycotted the margaritas, altogether! Not so much because of the $7…..but because somehow, in my mind, I felt like I was really showing them. As if they cared what I had to drink.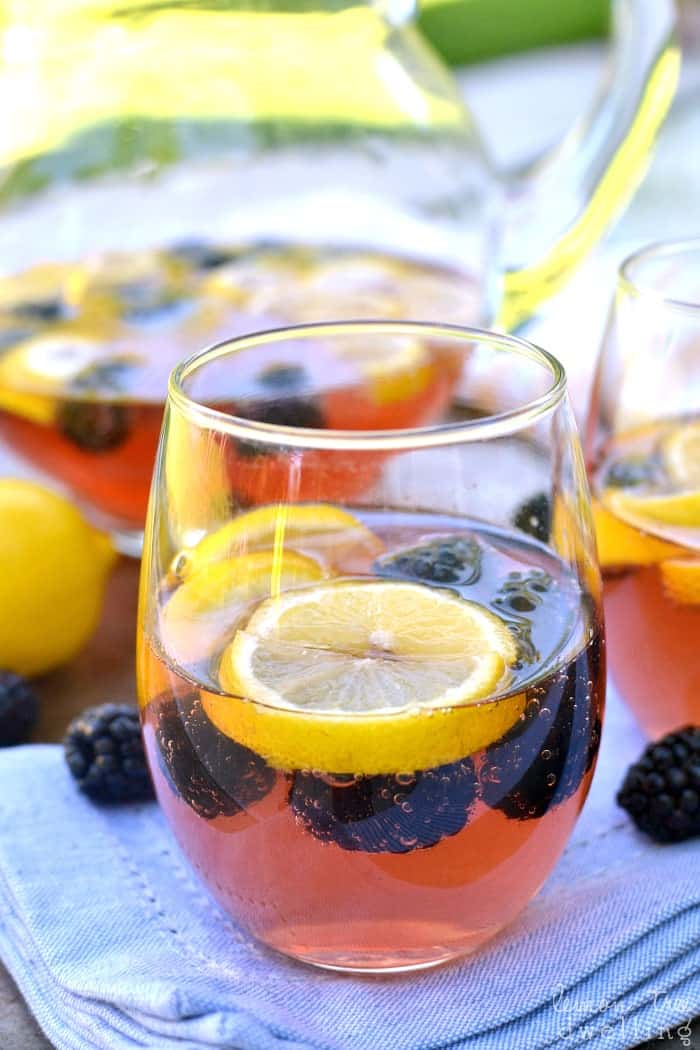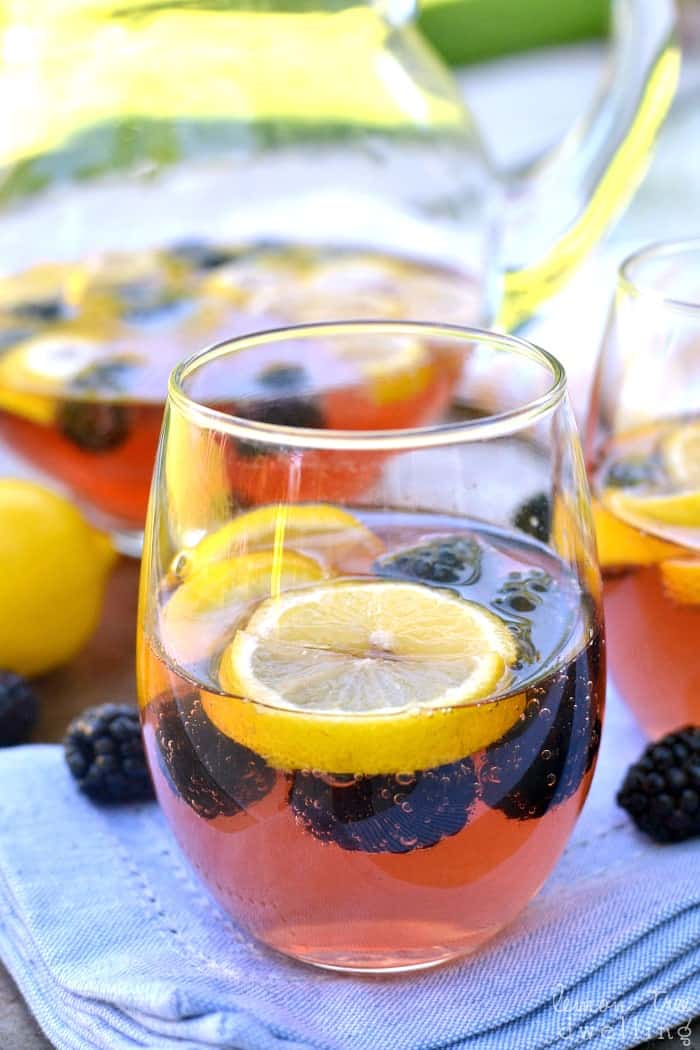 And then I went home and made a pitcher of sangria. With champagne. Which totally made me feel better about my decision to skip the margaritas. This sangria is made with just 3 simple ingredients and a handful of fruit, and totally worth skipping a margarita for! Cheers!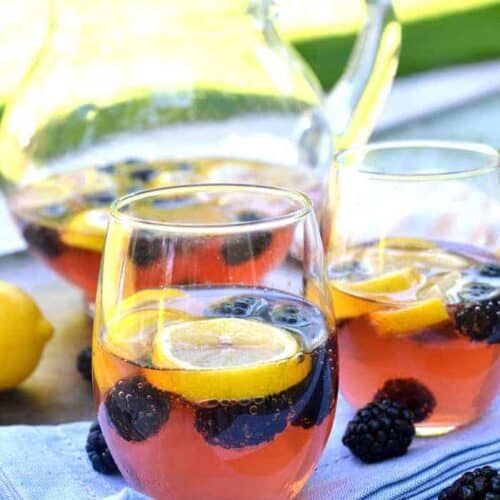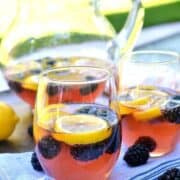 Lemon Blackberry Sangria
Ingredients
1

bottle Brut champagne

1/2

c.

limoncello

1/2

c.

blackberry brandy

2

lemons

sliced

1

c.

blackberries
Instructions
Combine all ingredients in a pitcher.

Enjoy!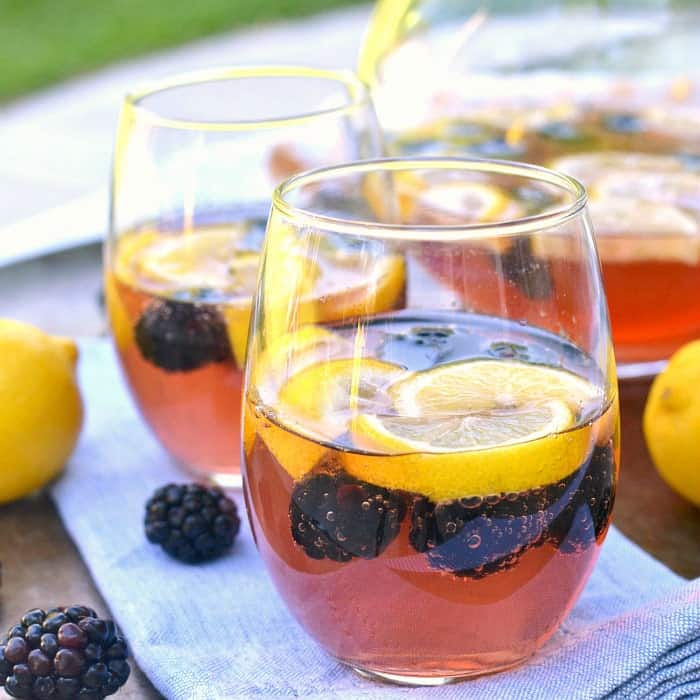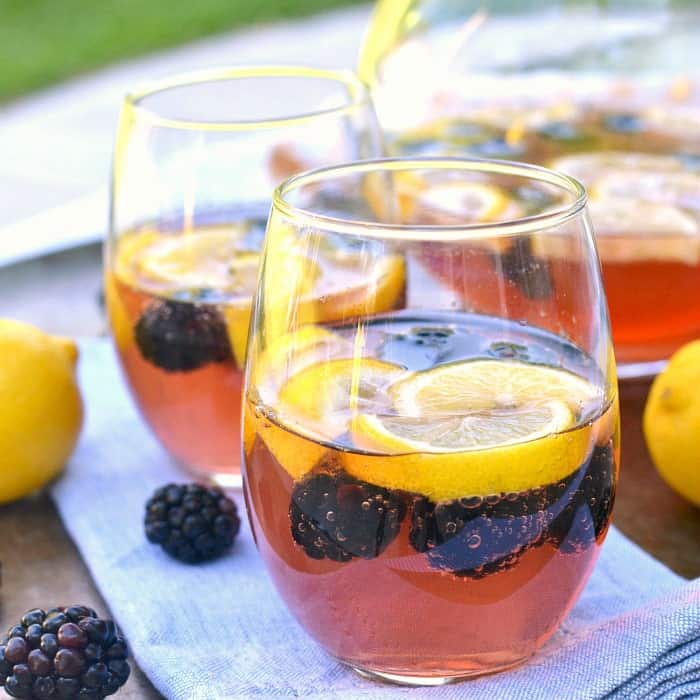 You might also enjoy these sangria recipes!