I've partnered with Dunkin' Donuts to celebrate National Iced Tea Day! This Basil-Peach Iced Tea Lemonade is made with Dunkin' Donuts Peach Flavored Iced Tea, lemonade, and fresh basil syrup. Deliciously refreshing & perfect for summer!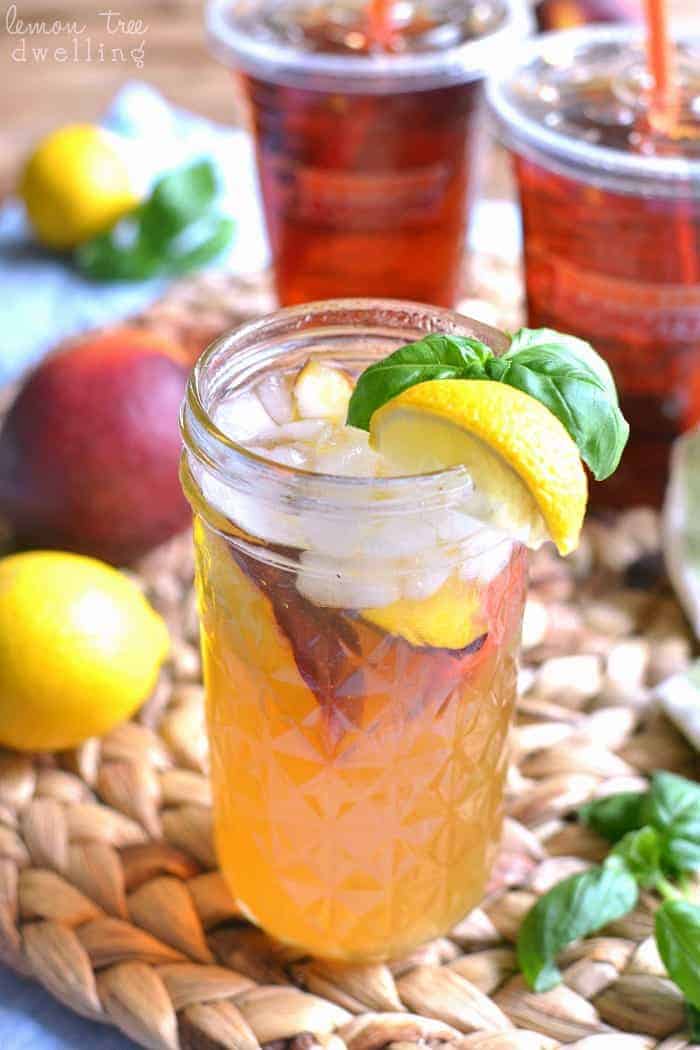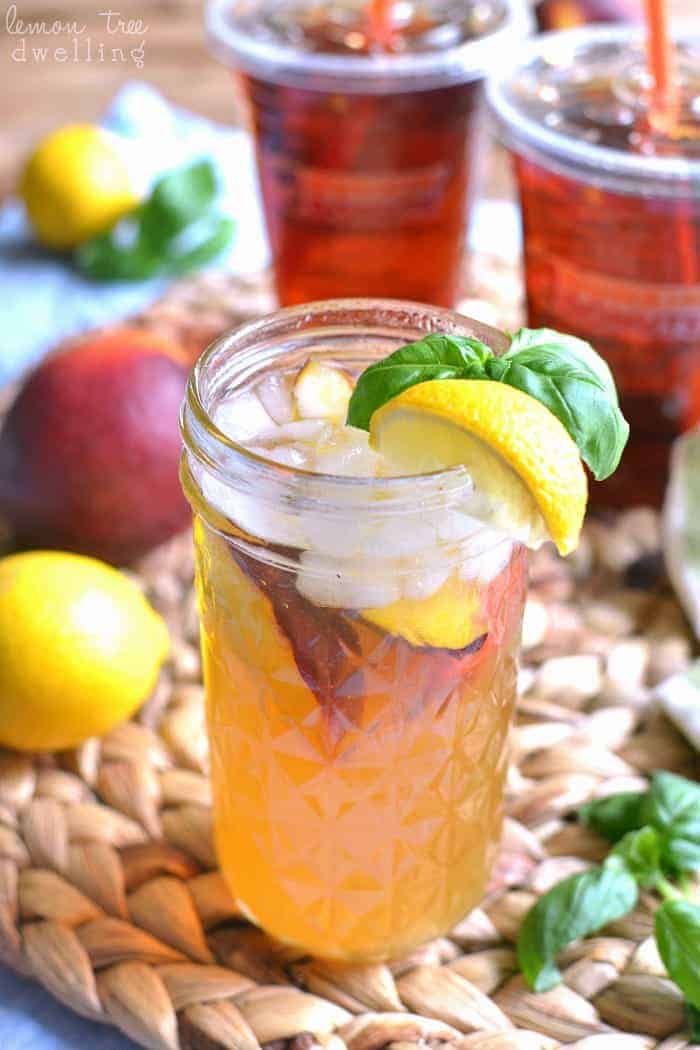 So. Today is the day. The day we've been waiting for! The last day of school! It's a day I look forward to with a mixture of excitement and terror, a day I brace myself for all year long. This year, I'm going into summer break prepared. With chore charts and activity lists and day camps and summer school…..and lot and lots of Dunkin' Donuts iced tea.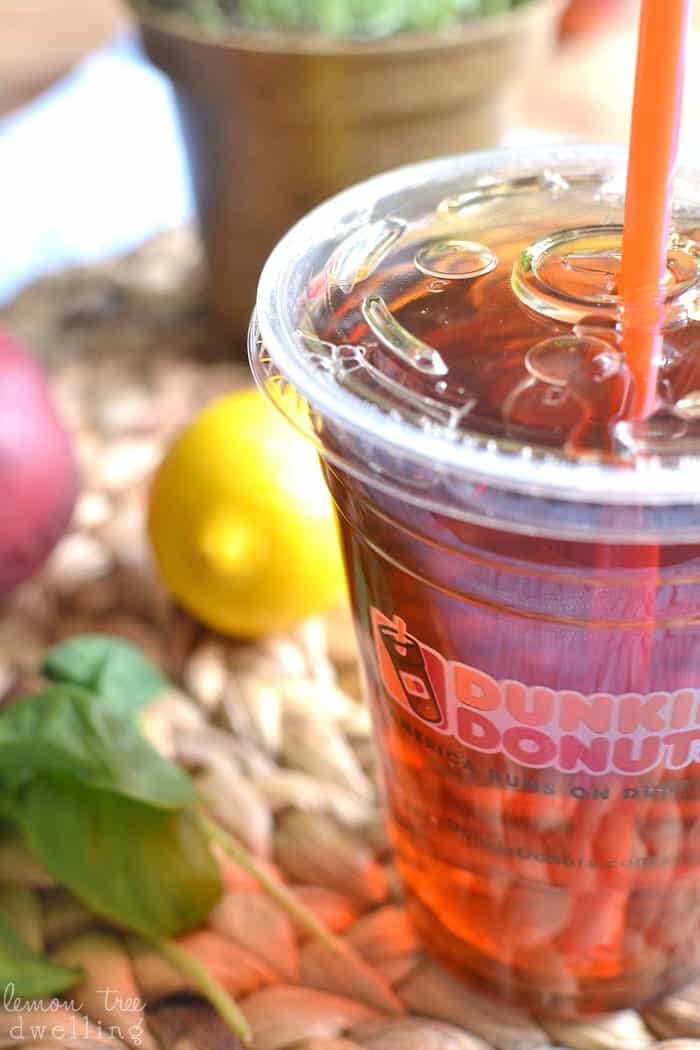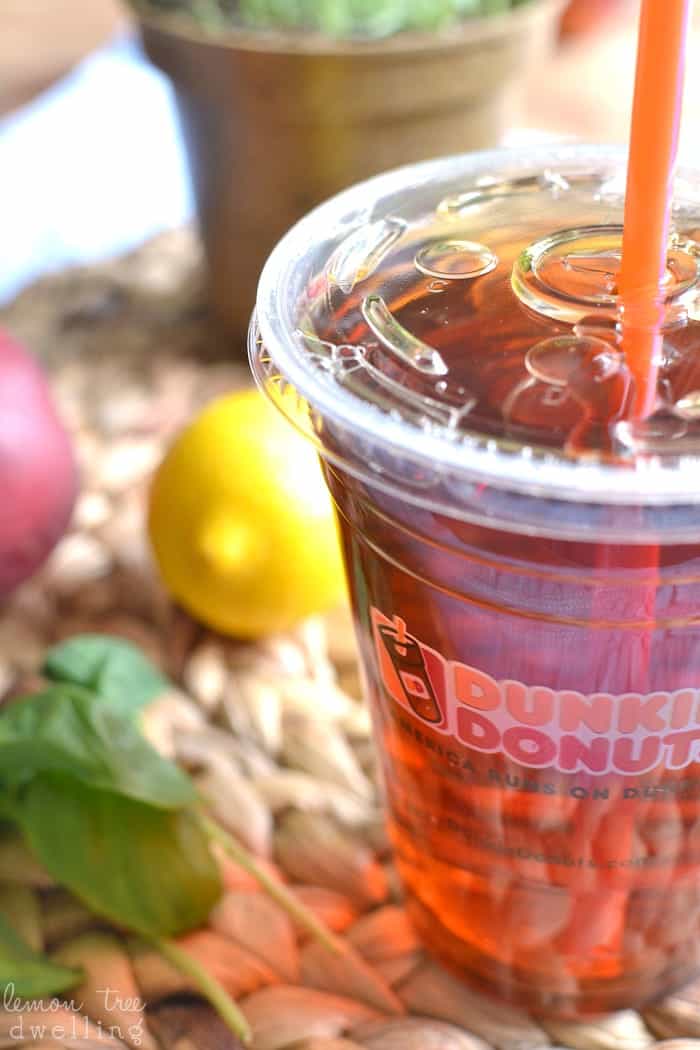 Are you an iced tea fan? More importantly, have you tried Dunkin' Donuts' made-to-order varieties? I recently fell in love with them, and for good reason! They're freshly-brewed, unsweetened or sweetened, and available in a variety of delicious flavors, like blueberry, raspberry and peach. There's something for everyone…..no matter your tastes!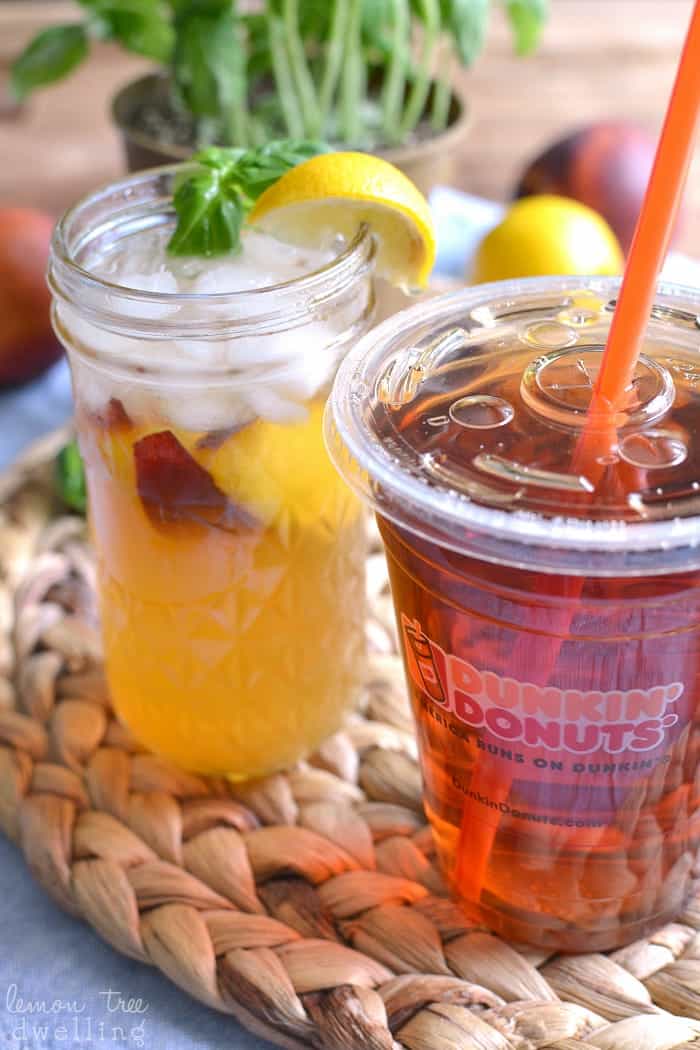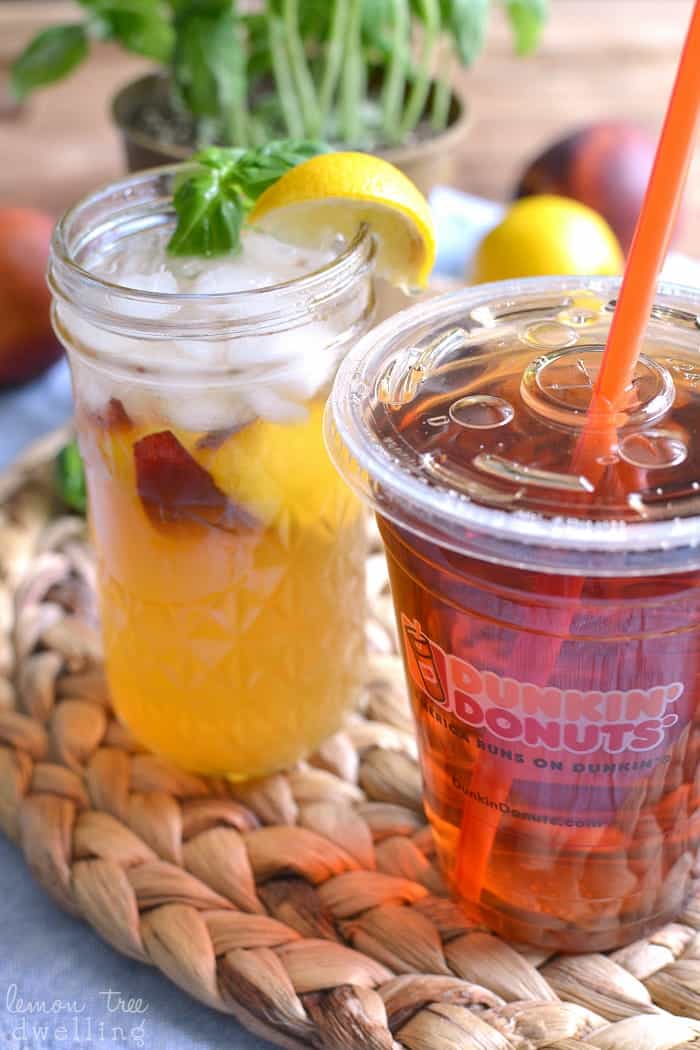 I have to admit – typically, I'm a coffee fan. But coffee in summer just doesn't cut it! I'm looking for something crisp and cold and refreshing…..something that will quench my thirst and give me the energy boost I need with four kids at home. And, just between you and me, I'm looking for something that feels like a treat without necessarily being one. Dunkin' Donuts iced tea? Just 5 calories per 16 oz. serving! In other words, perfect.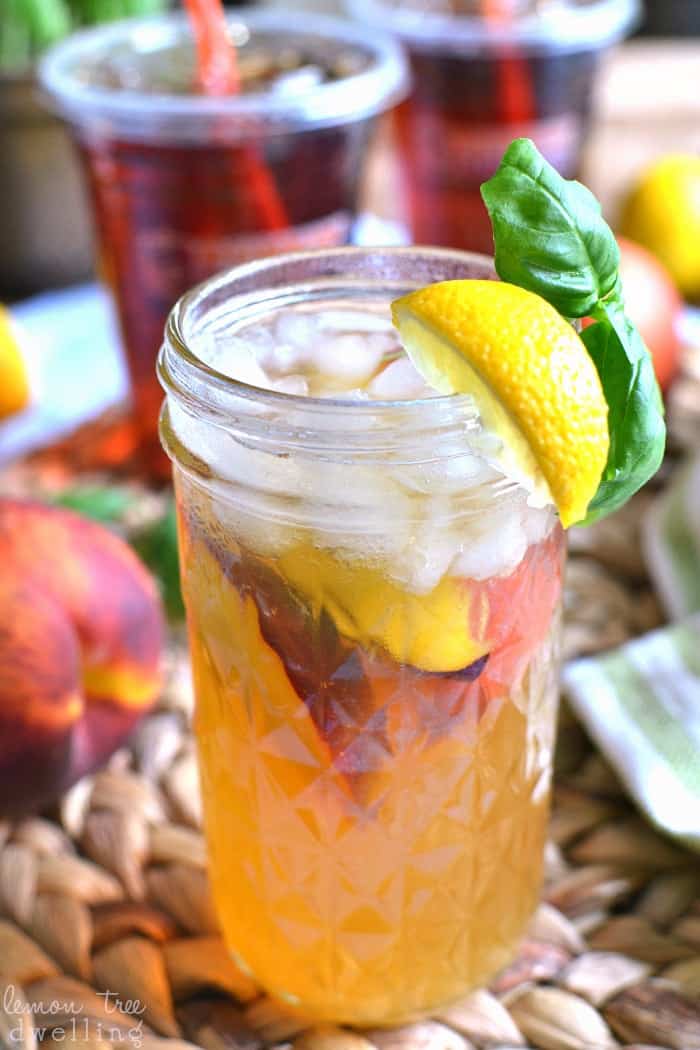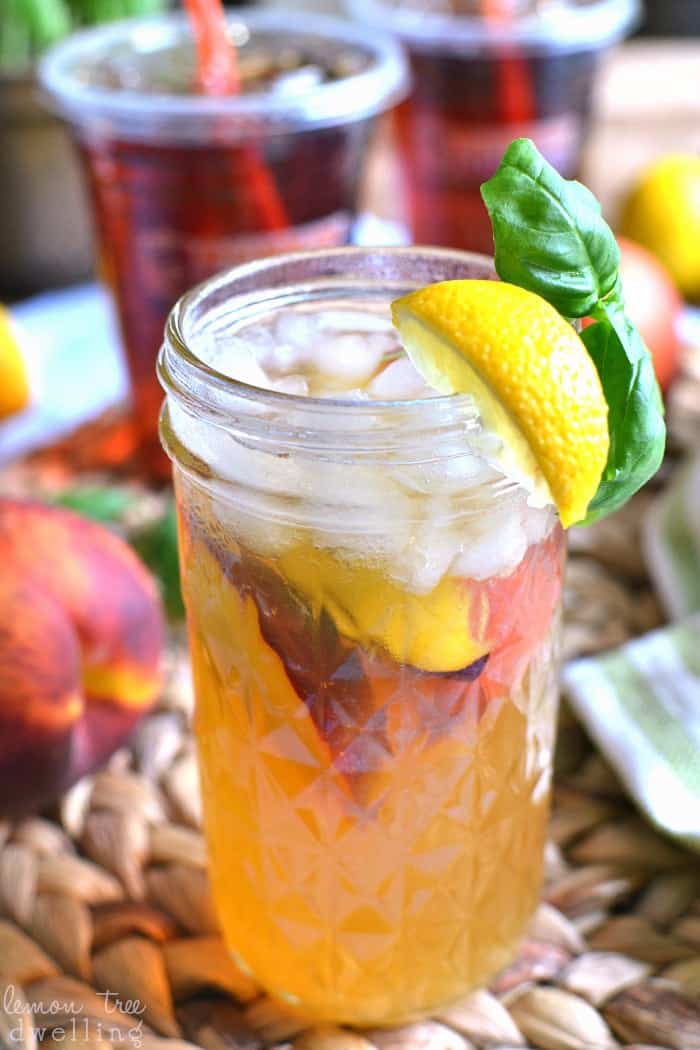 As much as I love it straight from the straw, it's also the perfect base for a little something fun…..like this Basil Peach Iced Tea Lemonade! Made with just 3 simple ingredients, it's the perfect way to make summer SO much more enjoyable.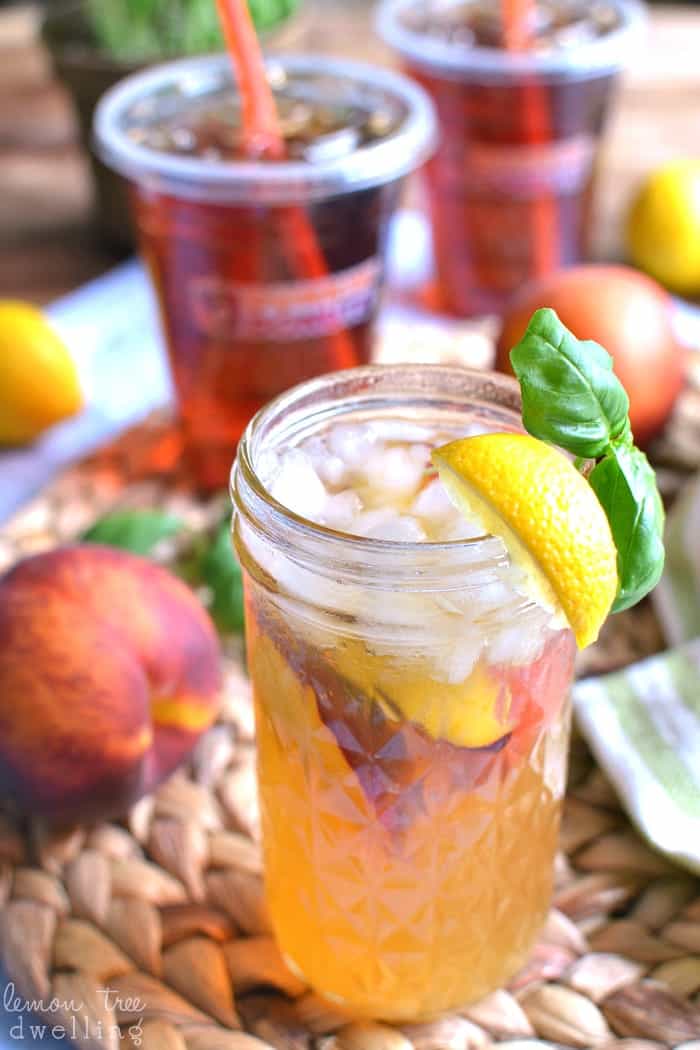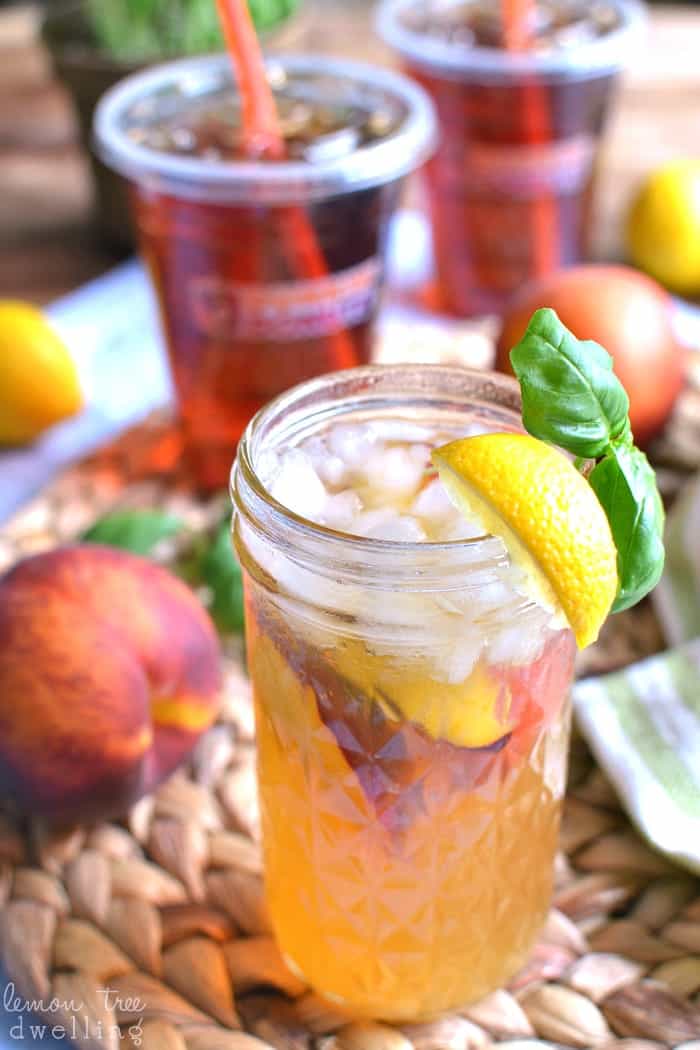 Are you ready for the best part of all? Today is also National Iced Tea Day! And in honor of it, Dunkin' Donuts has a special mobile offer for any size or variety of Iced Tea for only 99 cents at participating Dunkin' Donuts restaurants throughout the U.S.! The offer is available and redeemable today – June 30th (one time use) only through the "DD Perks" tab of the Dunkin' App. Get the app for free from the App Store on iPhone or iPod touch or at www.itunes.com/appstore and from the Google Play Store at https://play.google.com/store.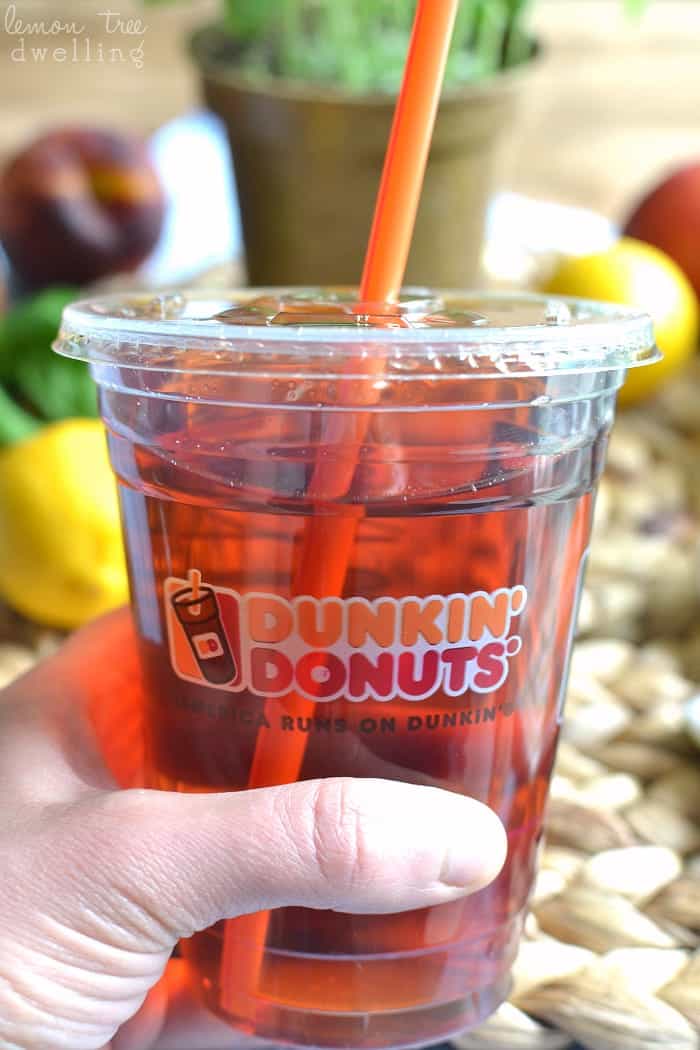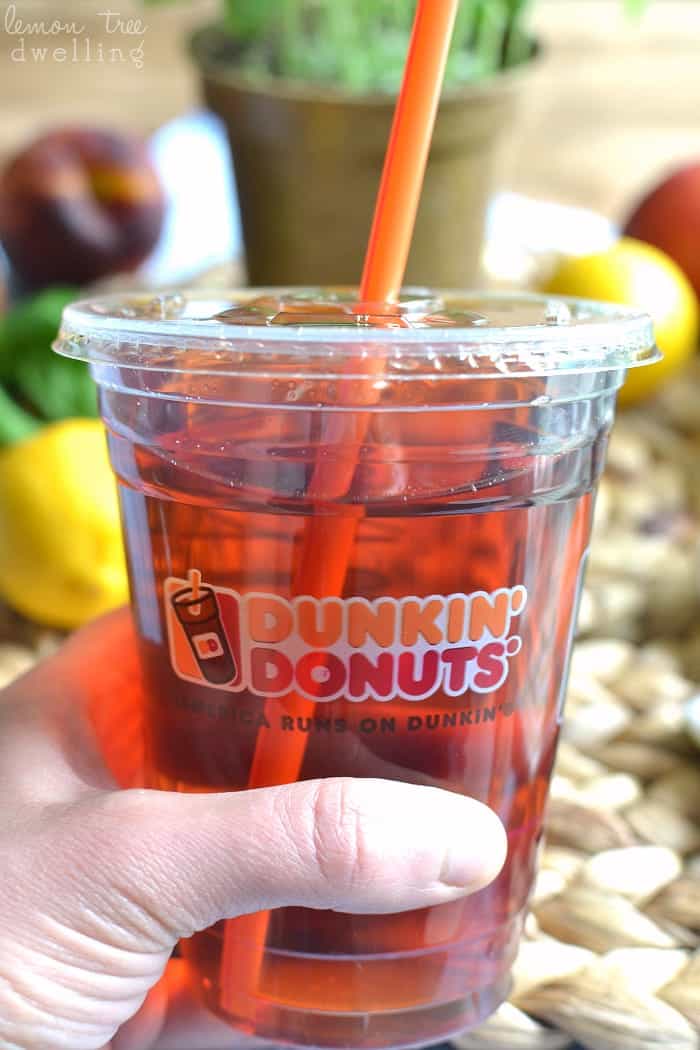 So. Are you ready to celebrate with me? Here's the recipe…..now go grab your 99 cent iced tea!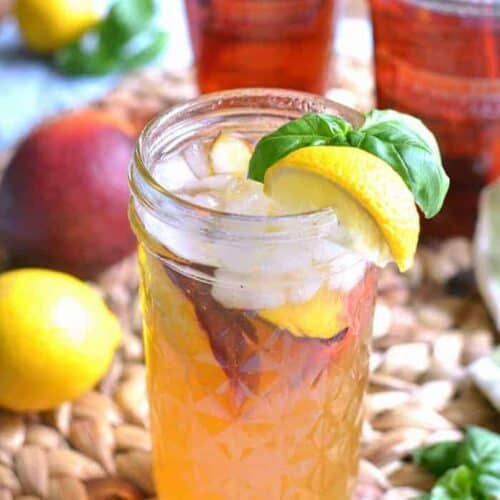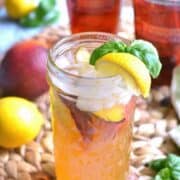 Basil-Peach Iced Tea Lemonade
Ingredients
3/4

c.

Dunkin' Donuts peach flavored iced tea

1/2

c.

lemonade

3

Tbsp.

basil simple syrup
Instructions
Combine all ingredients in a glass with ice.