Delicious Greek Salad loaded with tomatoes, cucumbers, feta cheese, kalamata olives, red onion, chickpeas, crushed pita chips, and homemade Greek dressing.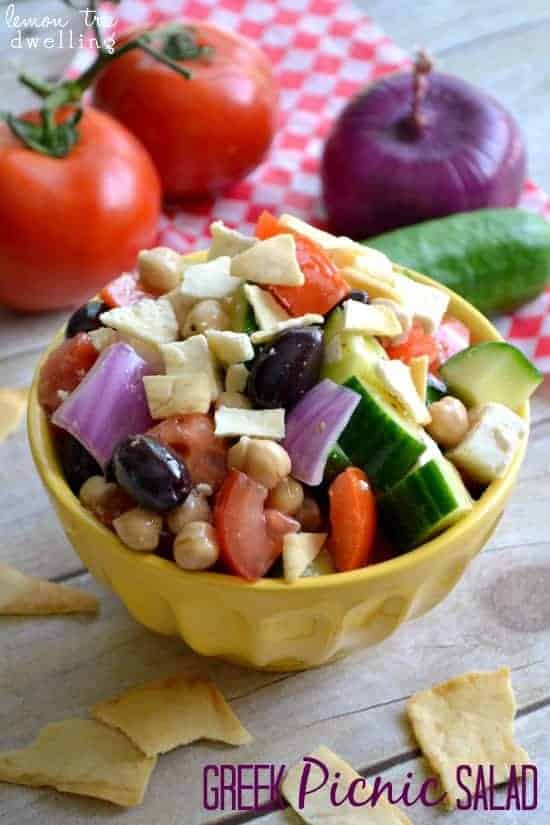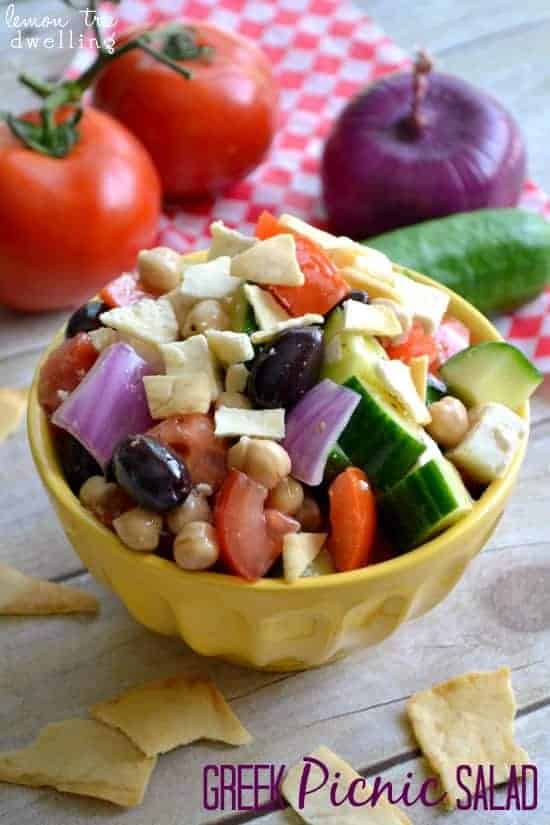 One of the best vacations I've ever taken was a trip to California just after Ellia's first birthday. Jorden and I went with his family and stayed in a beautiful house right on the ocean, and it was the first time since having Ellia that I really felt like I could just RELAX. Between the sound of the waves, which lulled her into some amazing naps, and the fact that there were four extra adults to help out, I actually got a break! Which was exactly what I needed.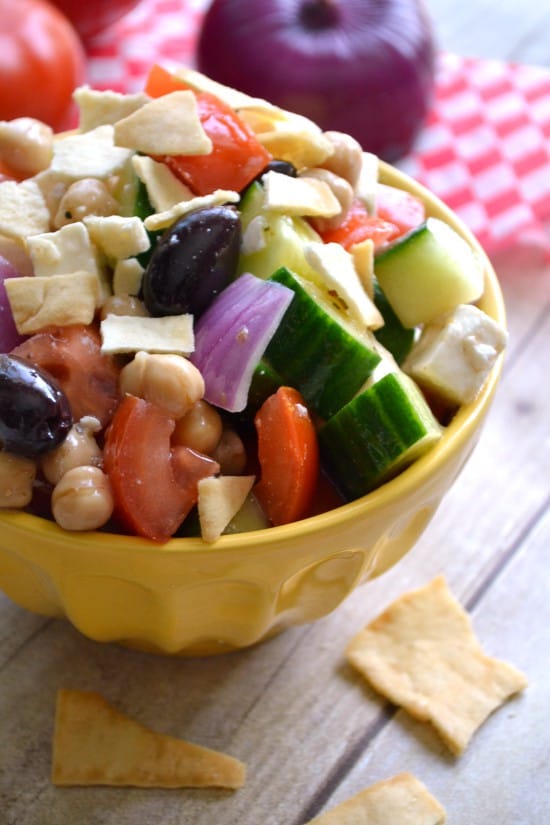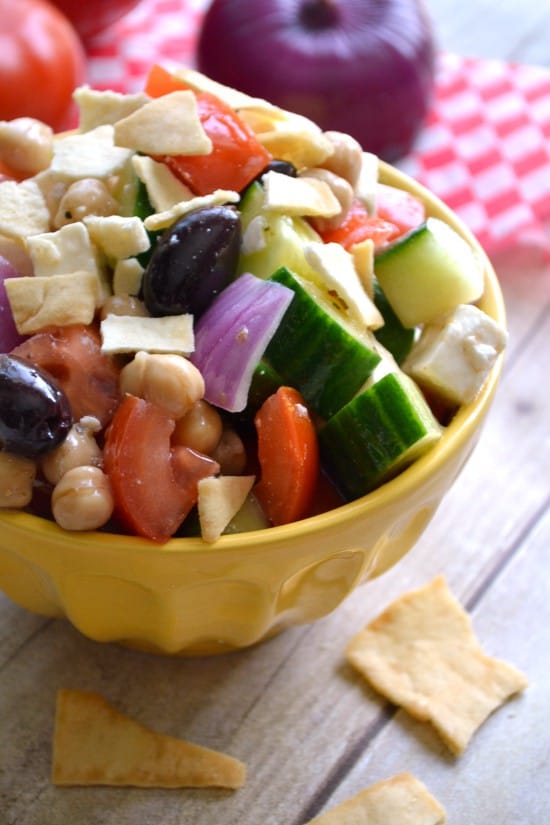 We went for walks on the beach, soaked up the warm sun and fresh ocean air, played cards, ate delicious food, and enjoyed one another's company. We also spent a lot of time visiting Jorden's uncle, who lived nearby in his own beautiful house up on a hill. We swam in his pool, sat in his hot tub, laughed at his stories, and enjoyed the royal treatment while we were there. From the time we arrived to the time we left, we ate one delicious thing after another….and our wine glasses were never empty.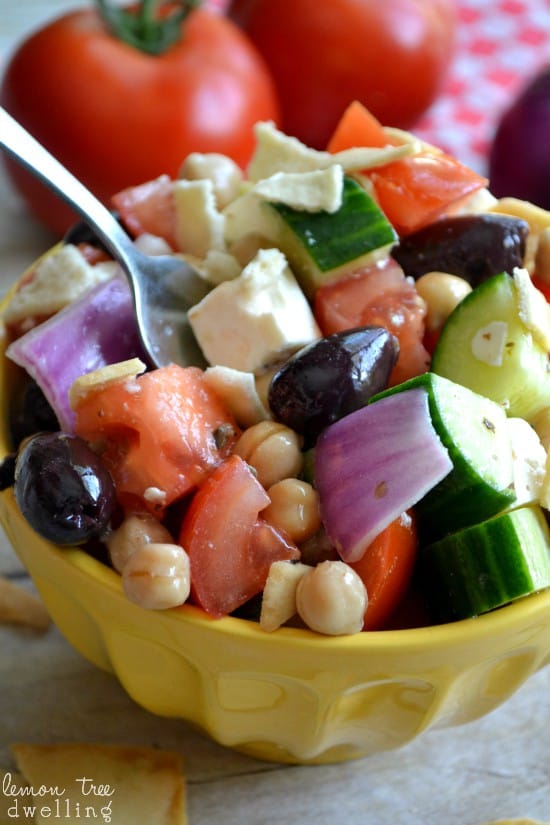 For the most part, we spent our time at one of the houses (which was perfectly fine with me!) but one of the days we were there we decided to drive up to Santa Barbara to visit a winery. I had never been to a winery before, let alone a winery in Santa Barbara…and I was enthralled. We did a tasting, walked around the grounds, and eventually settled in for a picnic. It was a perfect afternoon.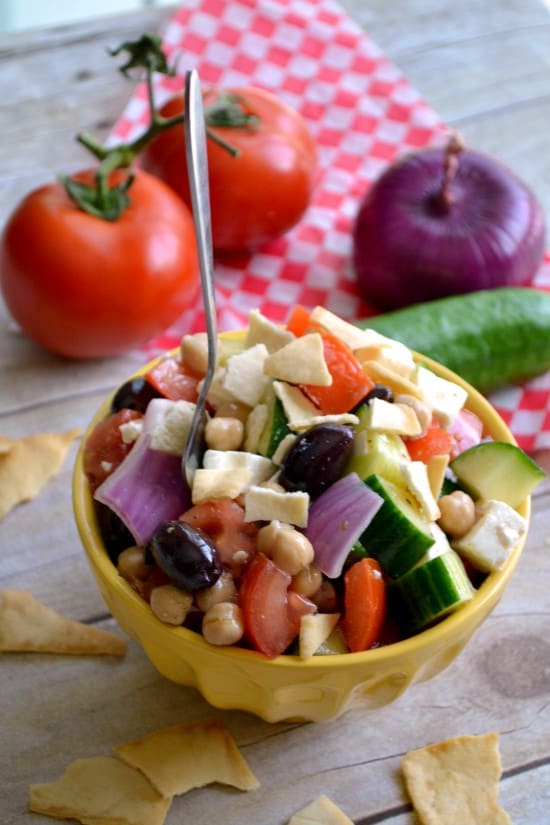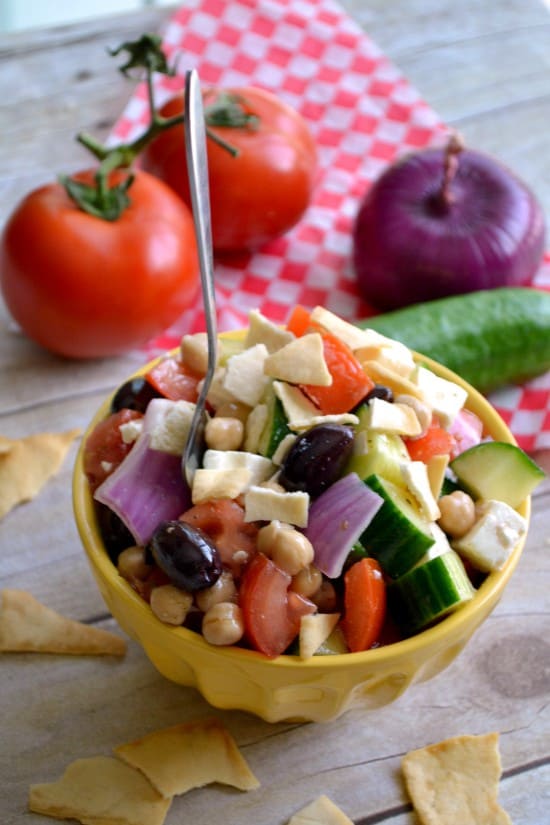 And this would have been the perfect picnic salad for that perfect afternoon….or any afternoon, really. It is packed with veggies and has some of my very favorite flavors. And even though it's fancy enough for a California winery, it also makes a great salad for a backyard bbq or picnic in the park. Just be sure to make a lot, because it goes quickly! Which is ALWAYS a good sign.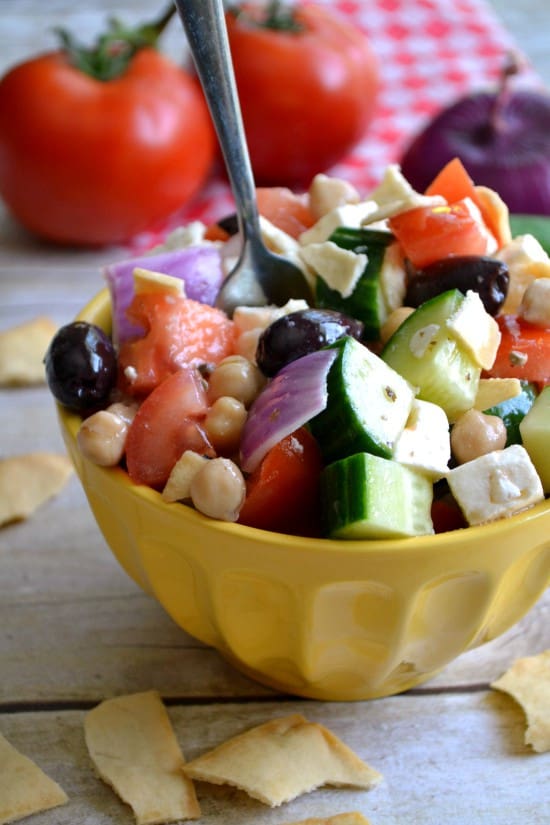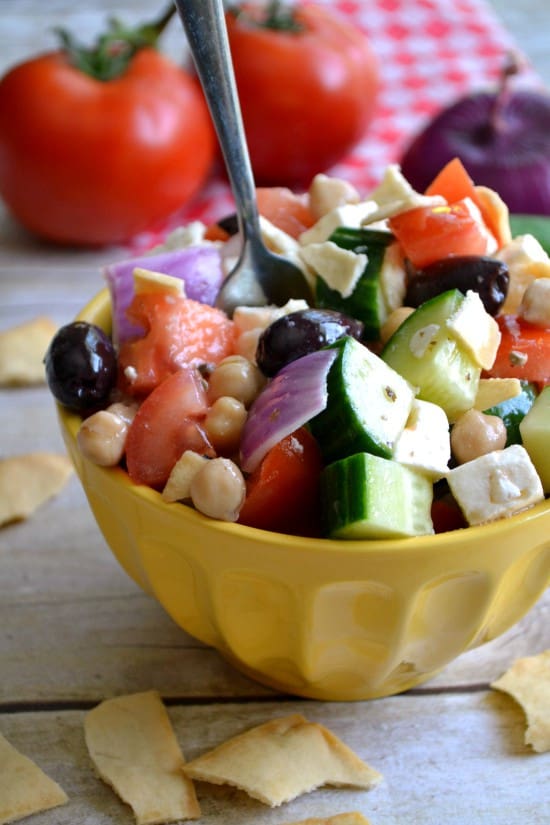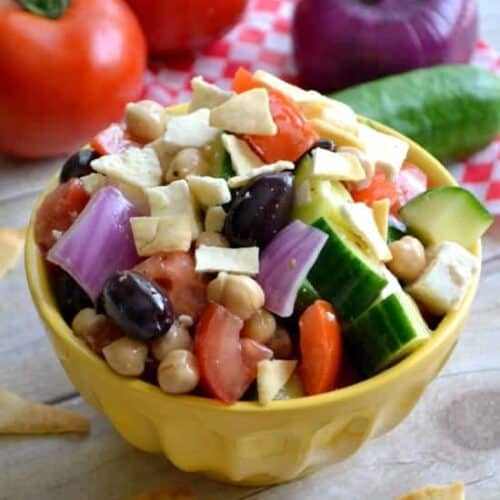 Greek Picnic Salad
Ingredients
Salad
2

c.

chopped cucumbers

2

c.

chopped tomatoes

2/3

c.

Kalamata olives

2/3

c.

garbanzo beans

2/3

c.

red onion

8

oz.

feta cheese

cubed

2/3

c.

Greek dressing

crushed pita chips
Greek Dressing
3/4

c.

olive oil

3/4

c.

lemon juice

1/4

c.

fresh oregano or 4 tsp. dried oregano

4

tsp.

minced garlic

1/2

tsp.

pepper

salt

to taste
Instructions
Combine all ingredients except pita chips in a serving bowl.

Top with crushed pita chips and enjoy!
Be sure to check out these other delicious picnic recipes, too!