Ooey gooey marshmallow treats made with Honeycomb Cereal, salted peanuts, and a touch of real honey! A salty-sweet treat that's as simple as it is delicious!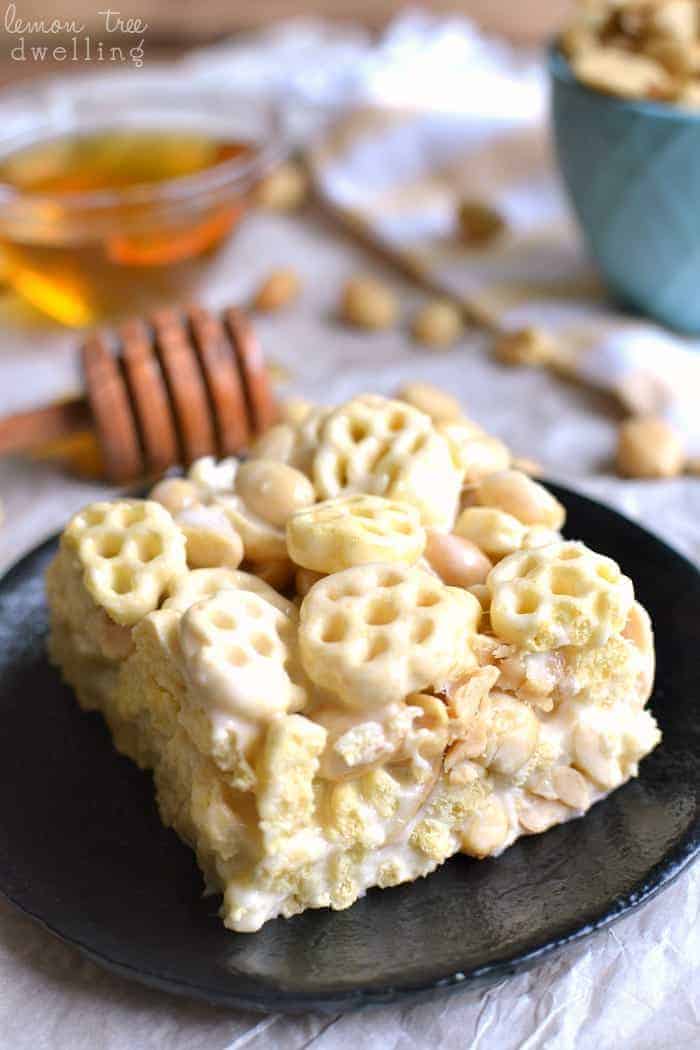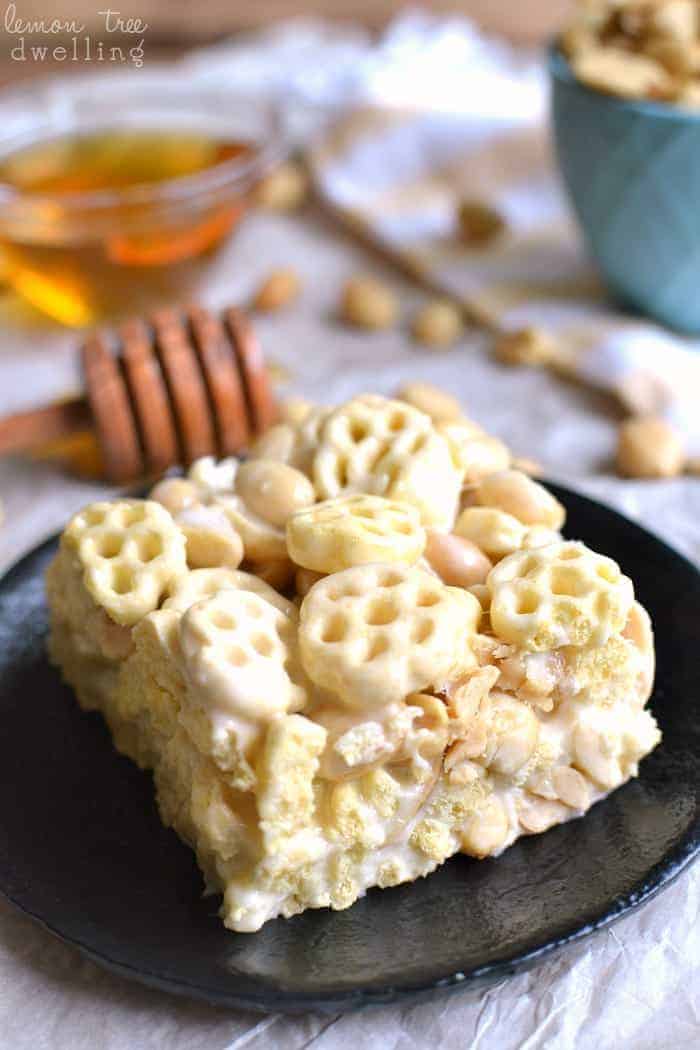 Marshmallows! Is there any food that can transport you back to childhood more quickly than marshmallows? Roasted, melted, baked, paired with peanut butter, or eaten straight from the bag, there's something about them that just screams childhood fun!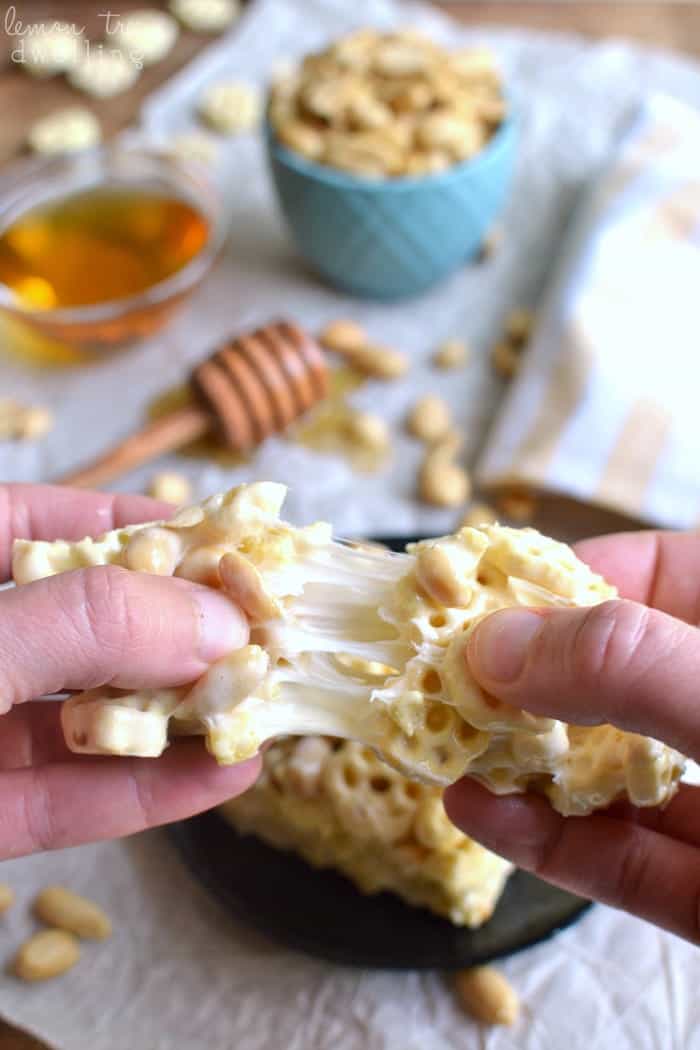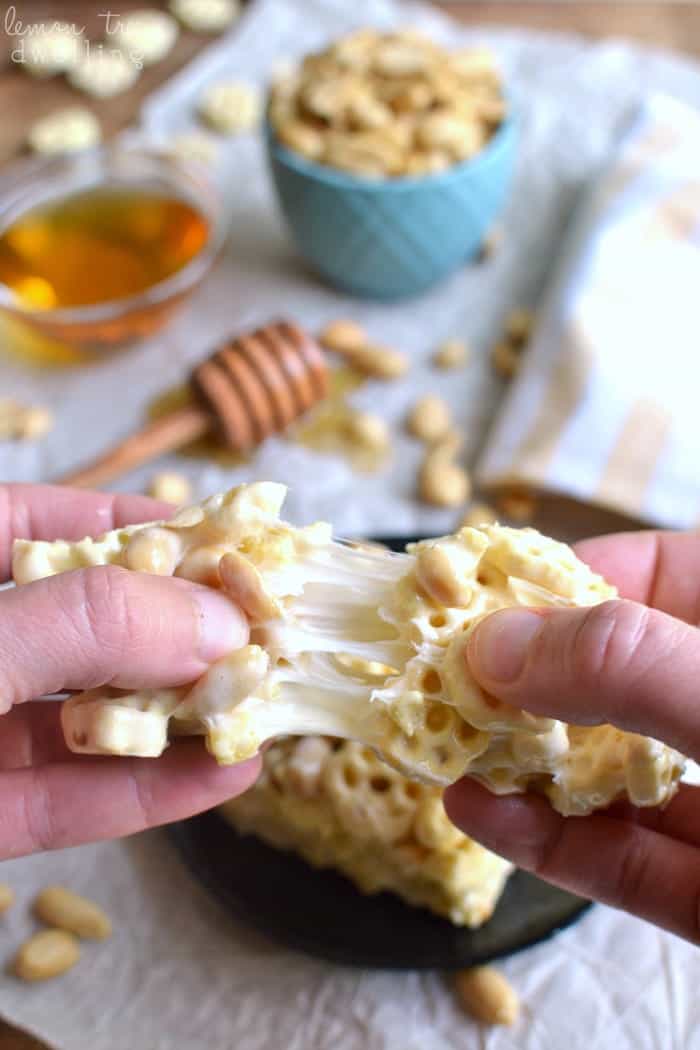 What kid doesn't love roasting them over a campfire, melting them into hot chocolate, or seeing how many they can stuff into their mouth all at once…? And have you ever played the marshmallow on a string game? Considering the way my kids obsess over them, I think it's safe to say their love for them is strong. Almost as strong as their love for Honeycomb Cereal!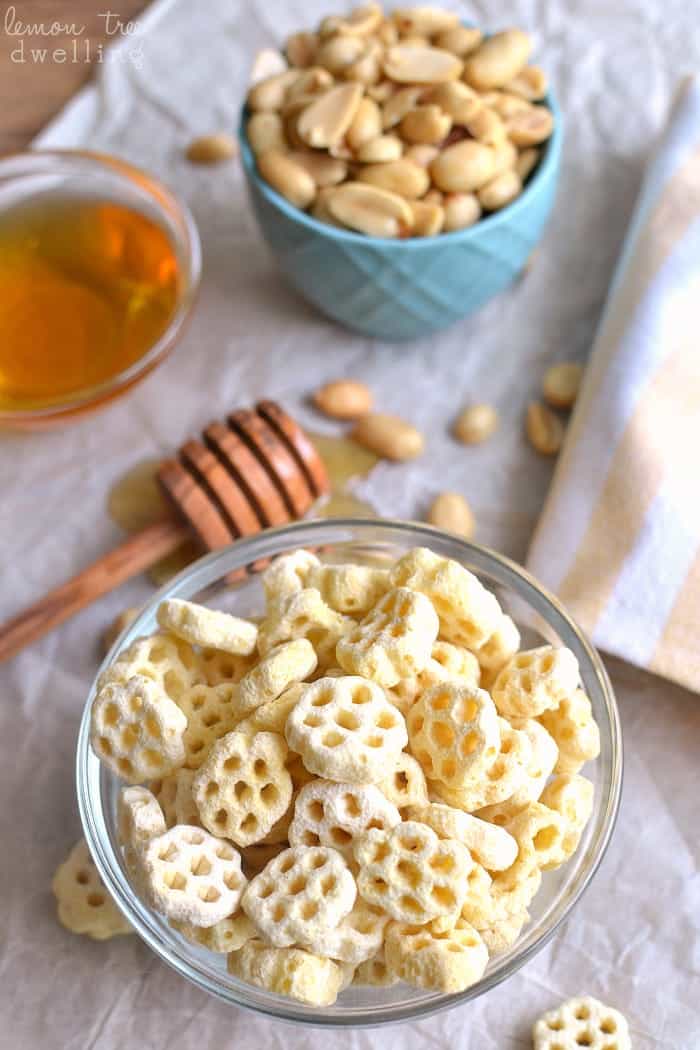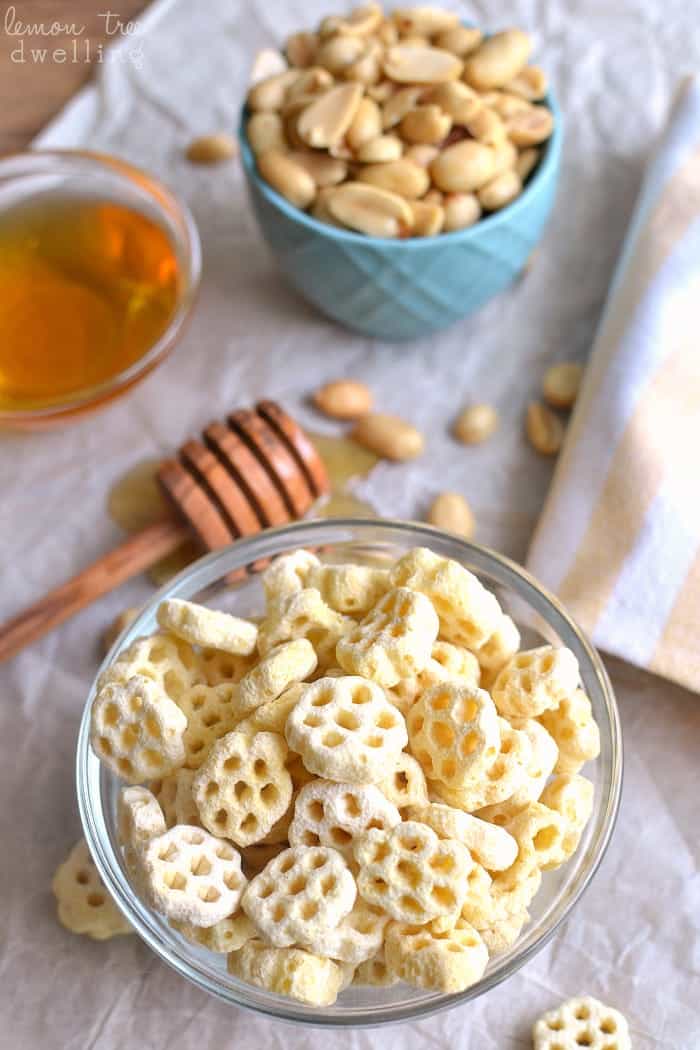 So when I found out that Honeycomb is celebrating its 50th Anniversary this year, and I was invited to create a recipe to celebrate, I knew I HAD to use marshmallows! Because the only thing better than one childhood treat is two childhood treats combined! Especially when they combine into something that's totally worth obsessing over….even as an adult!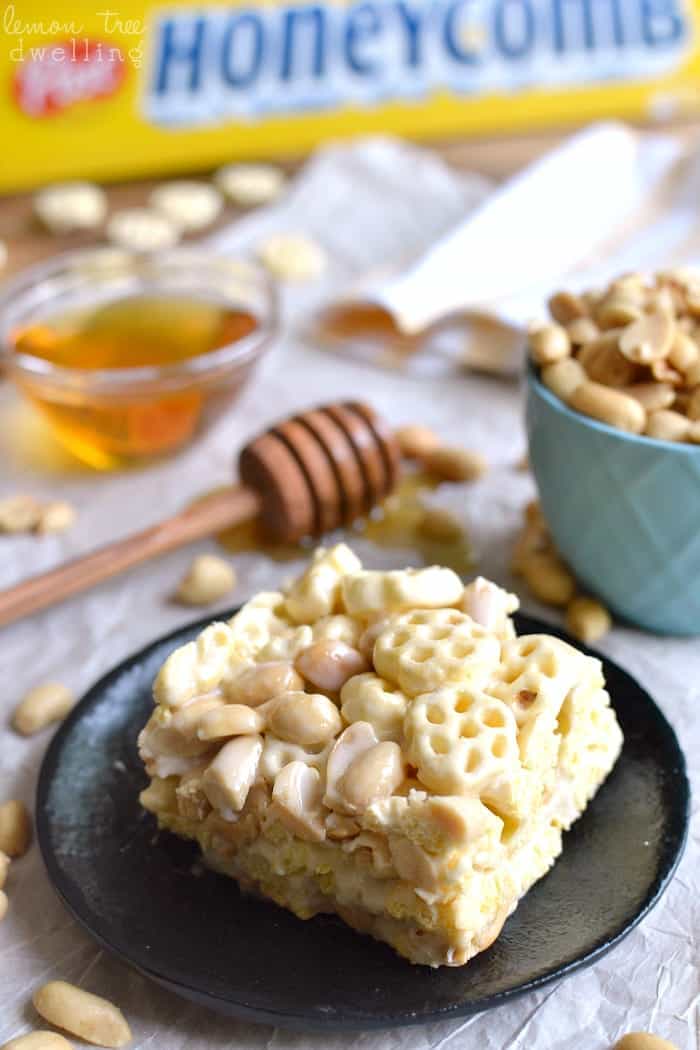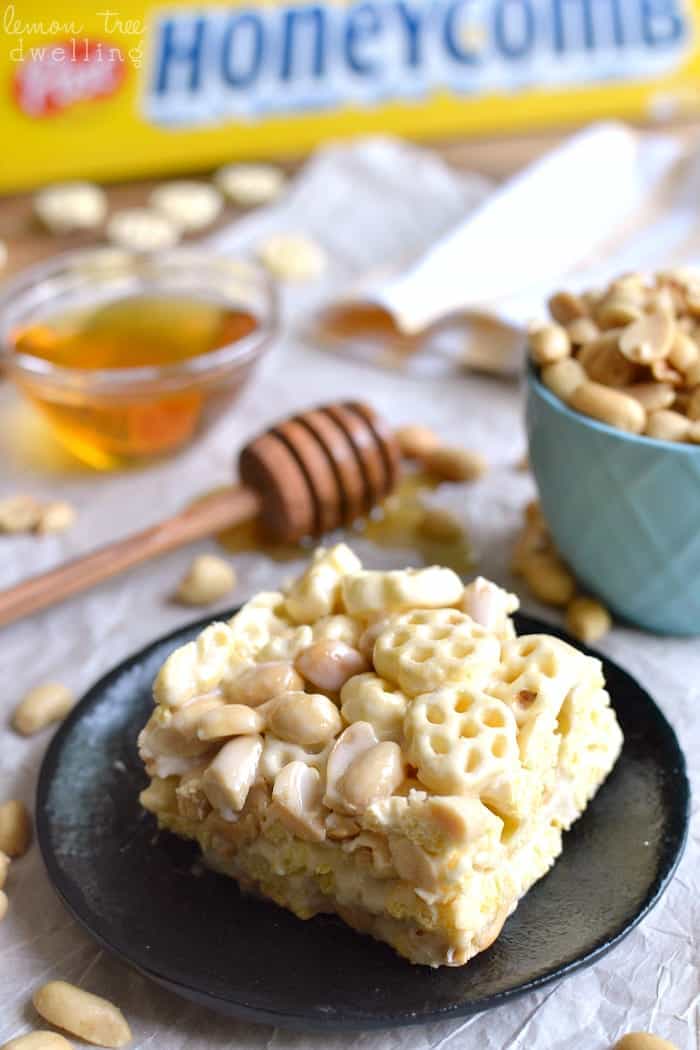 So what makes these marshmallow treats so drool-worthy? Everything! They start, of course, with Honeycomb Cereal…..and then add in salted peanuts, tons of marshmallows, and a touch of real honey to highlight the Honeycomb flavor. The end result is out of this world! An ooey, gooey, salty, sweet, crunchy, chewy perfect little treat. Happy 50th, Honeycomb! Here's to many more!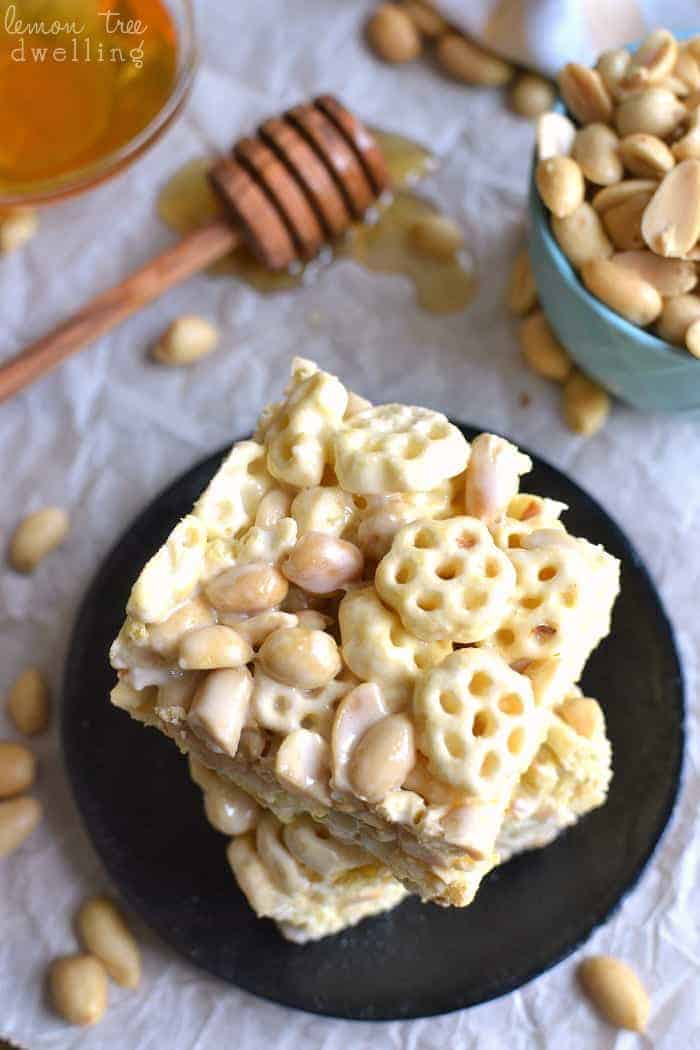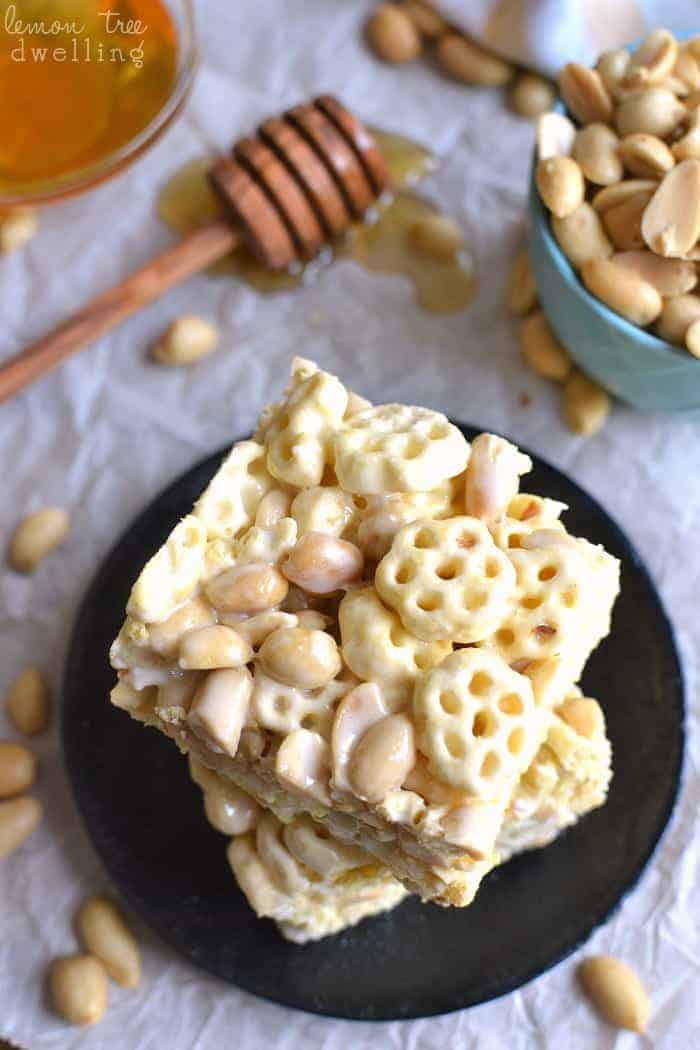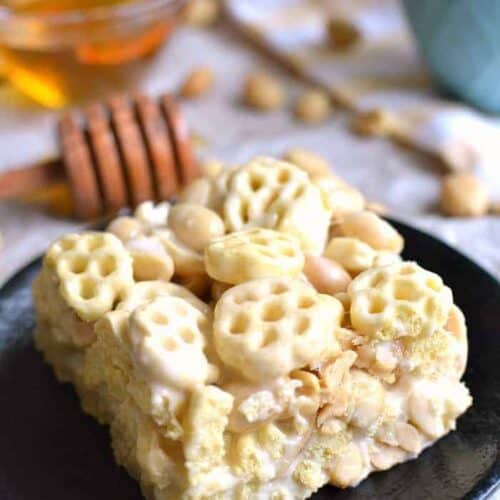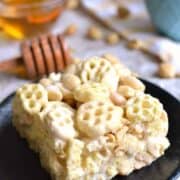 Honeycomb Marshmallow Treats
Ingredients
4 1/2

cup

Honeycomb Cereal

1

10 ounce bag mini marshmallows

1

cup

roasted

salted peanuts

1/4

cup

unsalted butter

2

tablespoons

honey

add more for more honey flavor
Instructions
In a large saucepan, melt butter over low heat.

Stir in marshmallows until completely melted.

Add peanuts and honey and stir to combine.

Add cereal to pan and stir quickly to coat.

Press immediately into an 8x8 inch baking pan lined with parchment paper or sprayed with non-stick spray.

Let stand to cool.

Cut into squares and serve.