3-ingredient Caramel Coconut Coffee Creamer! An easy, delicious flavored coffee creamer you can make at home in minutes!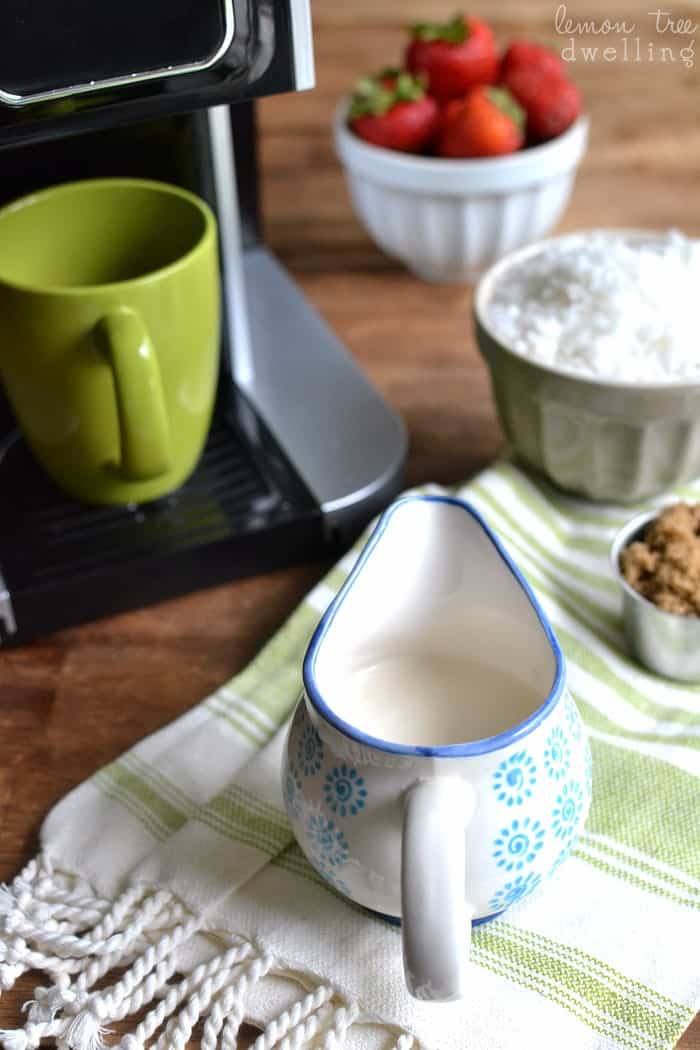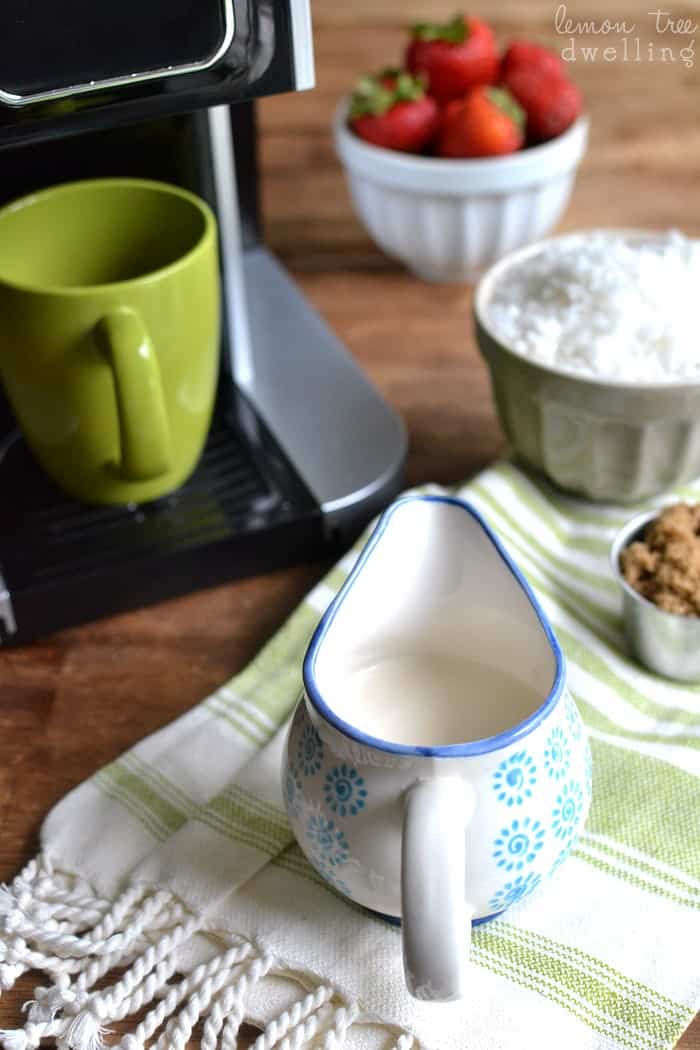 You know those people who eat the same exact thing for breakfast every. single. day?? Yeah, I'm totally one of them. To be fair, I switch up my daily special every now and then. For months it was a whole wheat bagel with jelly, and then I moved on to scrambled egg whites and toast, and finally on to my current obsession, mashed avocado with 2 eggs over easy. I've been eating it for nearly 6 months now, and I have yet to grow tired of it. But when I do, you better believe I'll find something to take its place. And whatever it is, you better believe it will become a daily thing!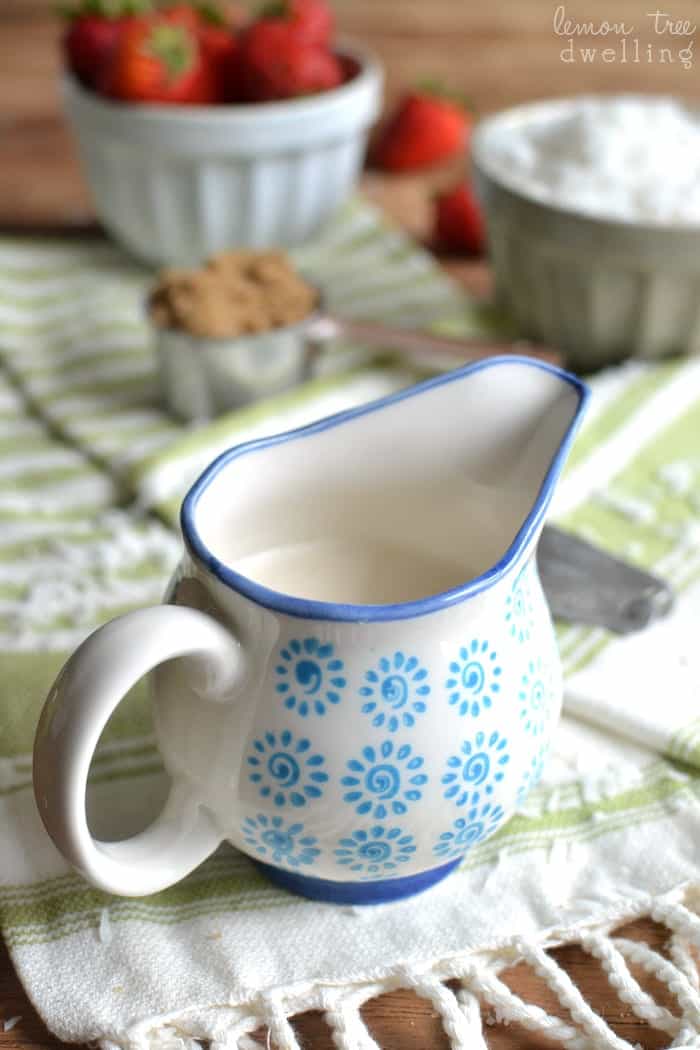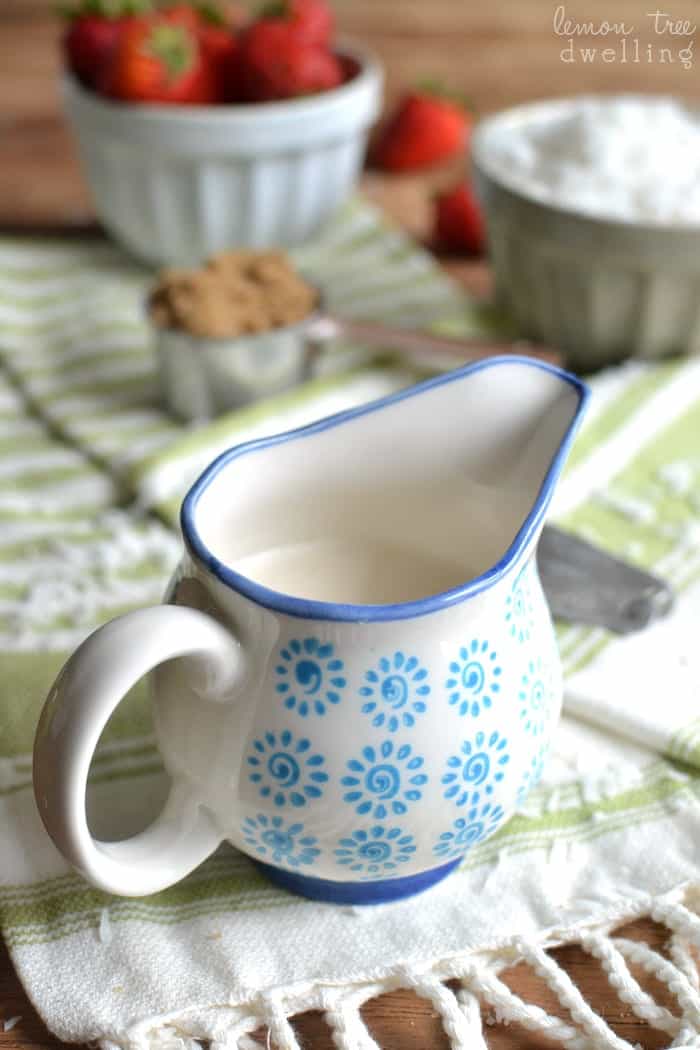 You know what else is a daily thing? COFFEE! (Duh.) Other than pregnancy, I'm pretty sure I've had coffee nearly every morning for the past 10 years. And as much as I can't imagine my life without it, I must admit I have to mix it up from time to time. Specifically, in terms of creamer. I've been feeling recently like I could go for a little something different…..so I decided to make a new flavor of creamer. Caramel Coconut, to be exact. You're welcome.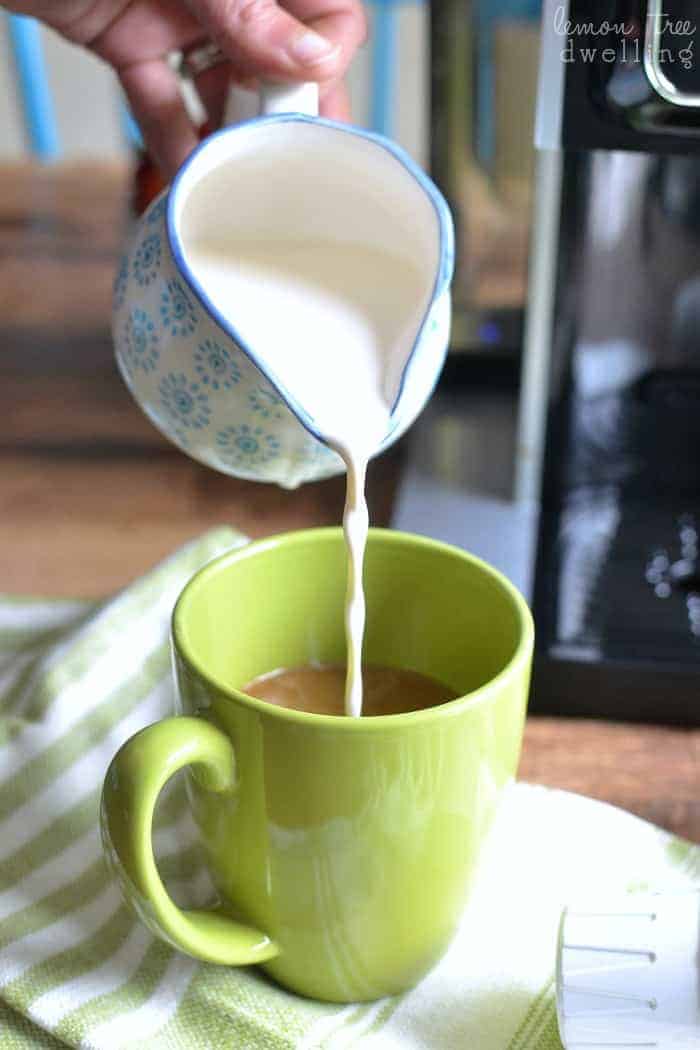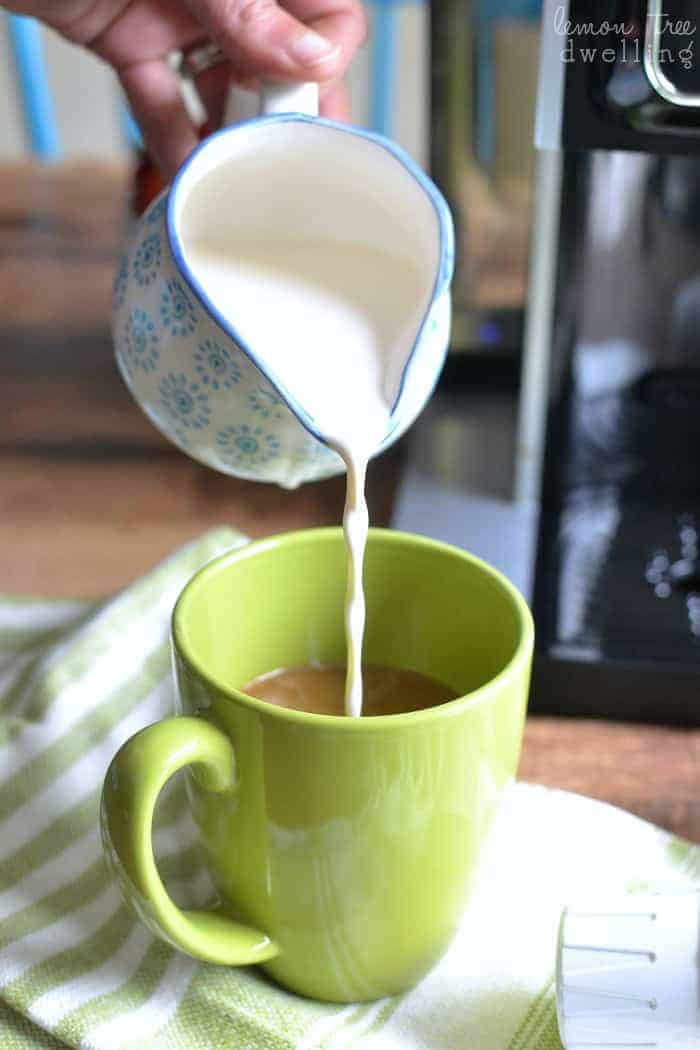 I've also been experimenting with a different way of "doing" coffee….with my new Touch Coffee Brewer! It's a single-serve coffee system that seriously blows the others out of the water. Better, BOLDER coffee at the touch of a button. Just the way I like it!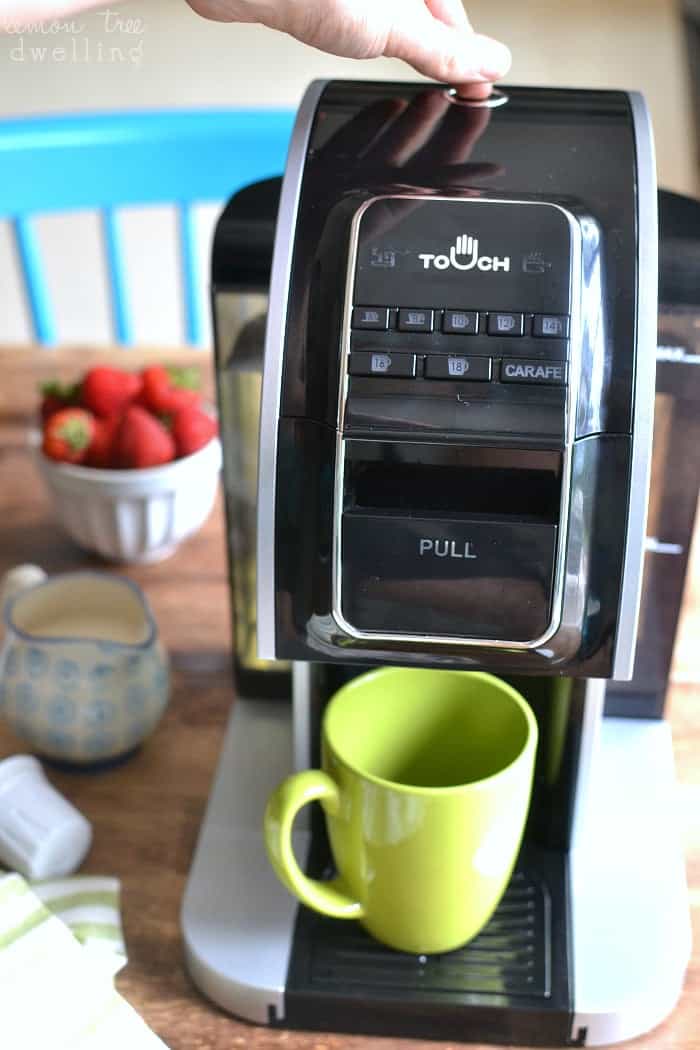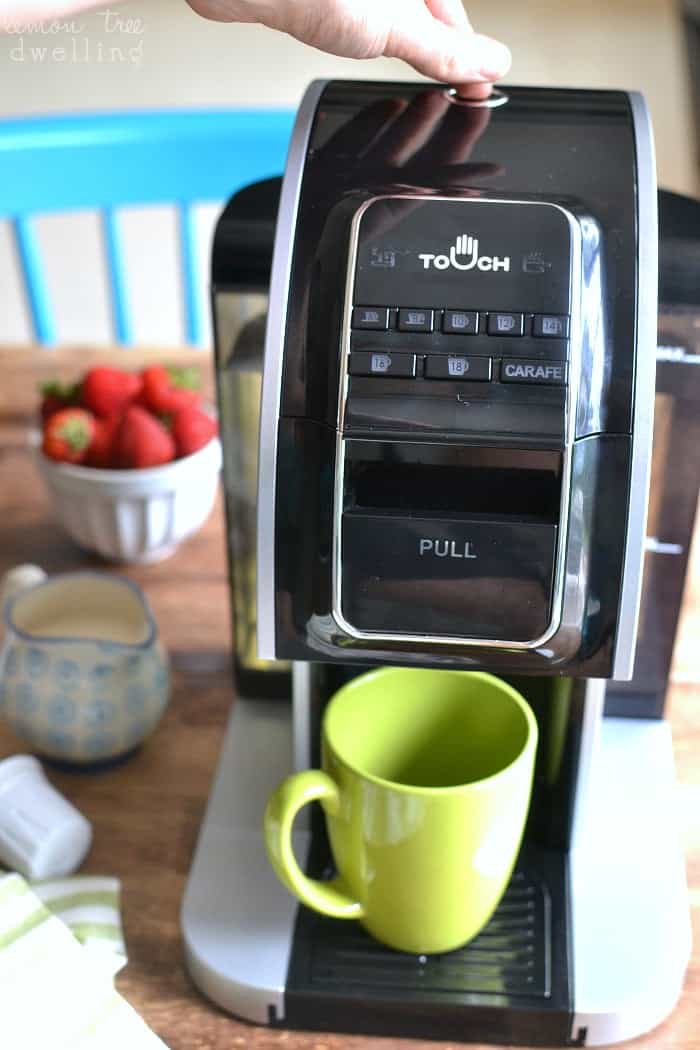 So what are the differences between the Touch and other single-serve brewers? Well, they're subtle….but the difference they make in the final product can't be denied:
Hotter water due to a special Flash Heating system, which brings the water to its ideal temperature in under 20 seconds (!)
More contact between the water and the coffee grounds, which allows more flavor to be extracted
Bigger K-Cups® with more coffee grounds, leading to a bolder cup of coffee
Flavor Grooves in the K-Cups®, which swirl the coffee grounds to release more flavor and aroma
8 different cup sizes, which allow you to customize your flavor according to your tastes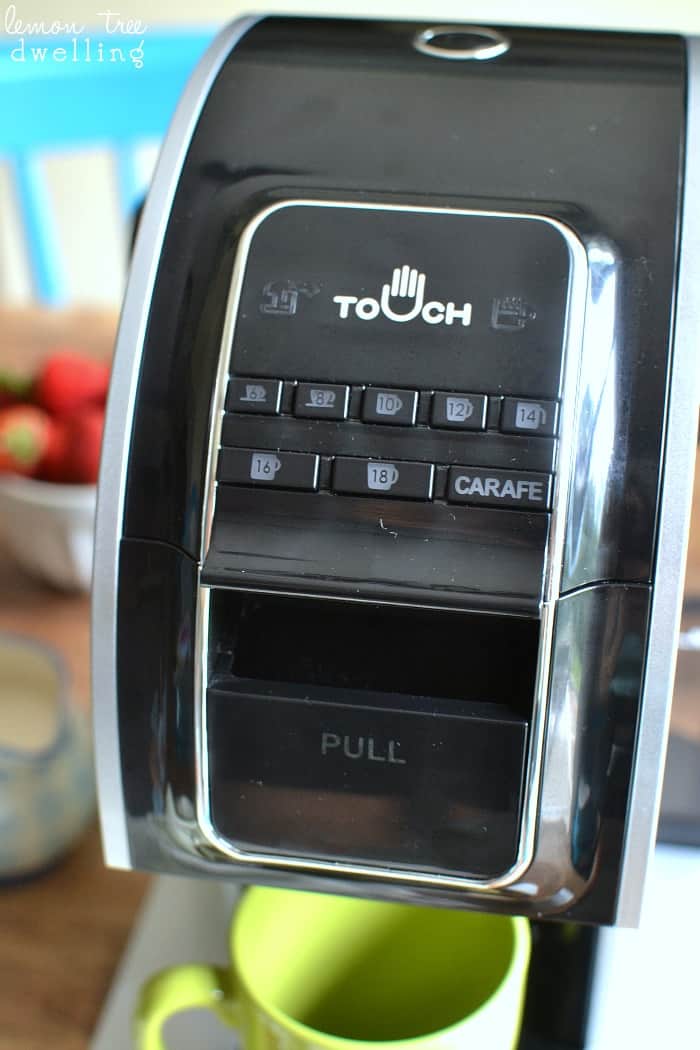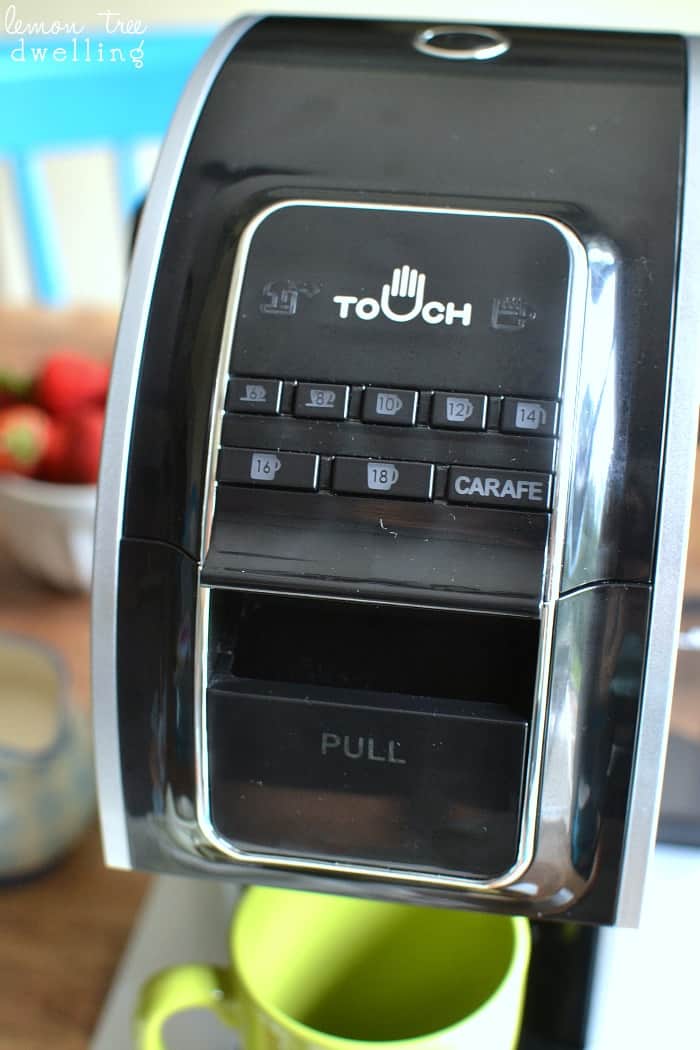 I'm kind of a coffee snob, you guys. I like it strong. And flavorful. And delicious. It has to be just right for me to LOVE it….and the Touch Brewer brews a cup I love!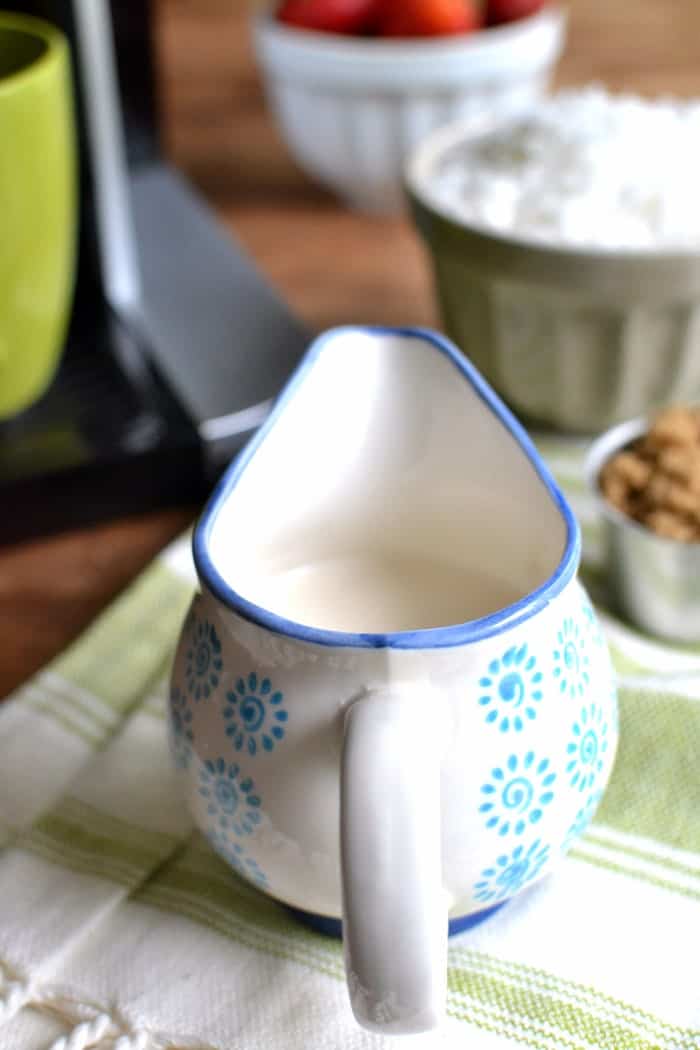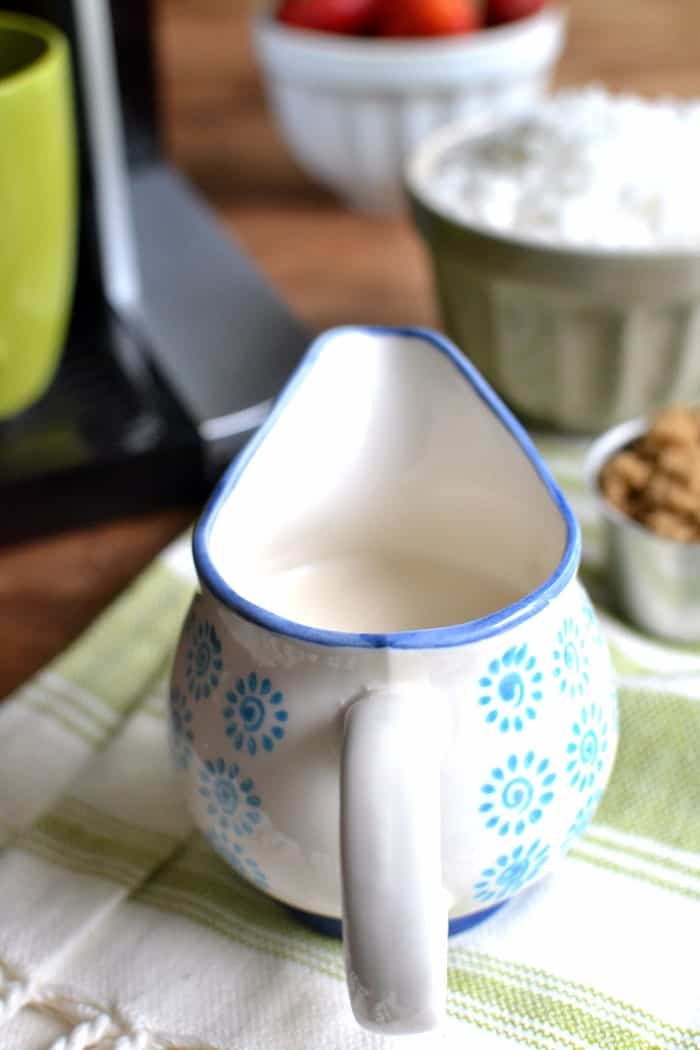 Of course, I love it even more with a splash of Caramel Coconut Coffee Creamer. Because then it feels like a delicious treat, instead of just something to get me through the day. And now that I have my fabulous new Touch Brewer, I find myself making coffee at all different times of day. Morning, afternoon, evening? Why not? It's so quick. And easy. The perfect little cup, every single time.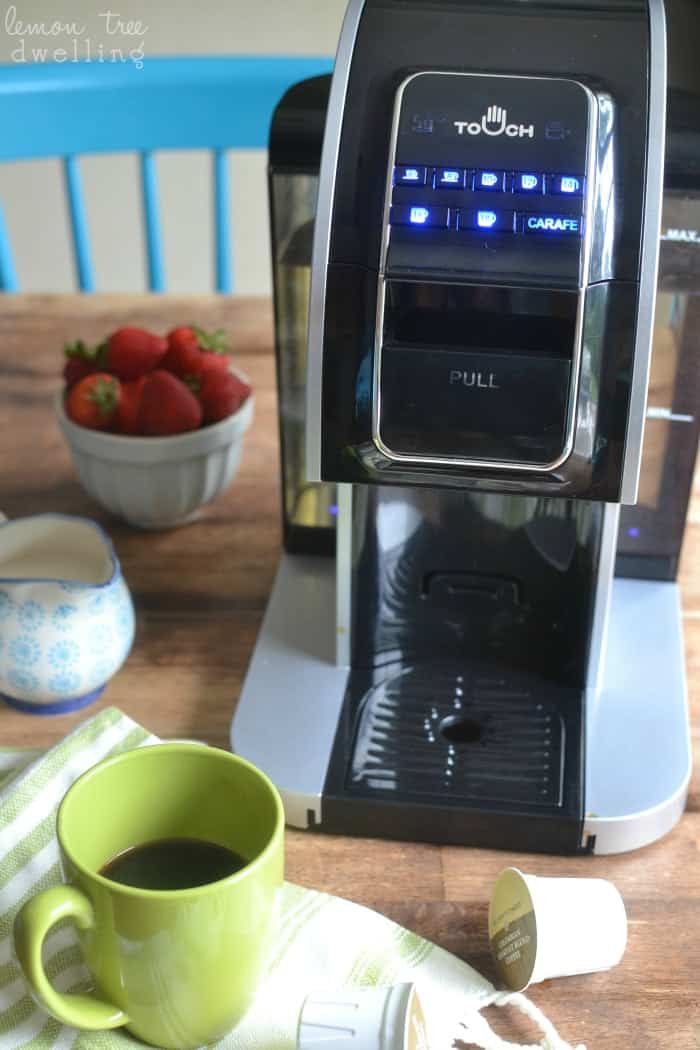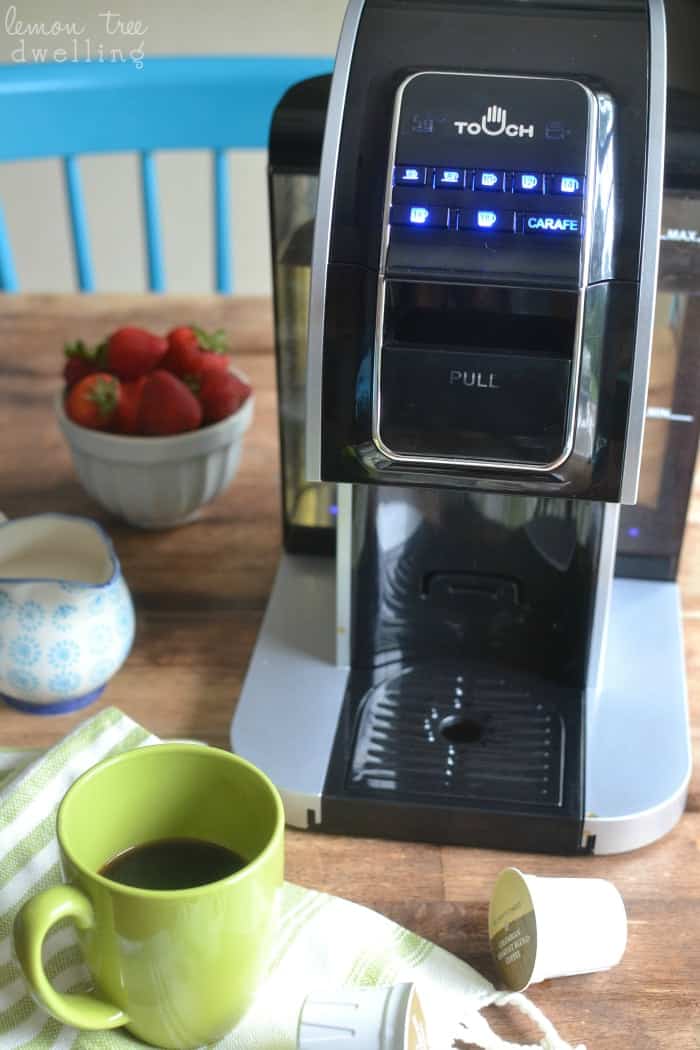 p.s. If you're still looking for a Father's Day gift, this would be perfect! It's the first coffee brewer my husband can actually use all on his own!
Want to win your very own Touch Brewer? Your'e in luck! Enter to win today!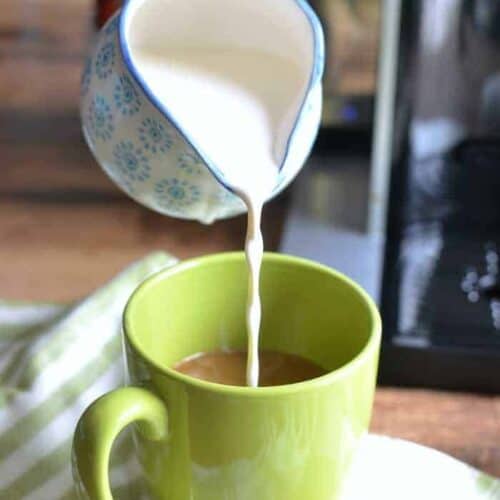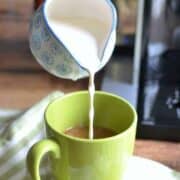 Caramel Coconut Coffee Creamer & Touch Coffee Brewer Review
Ingredients
1

c.

half & half

1/3

c.

brown sugar

2

tsp.

coconut extract
Instructions
Combine all ingredients and stir until sugar is dissolved.