Cherry Almond Muffins make for a quick snack or a portable breakfast choice. These rich cherry and almond flavors are the perfect flavor combination for Valentine's Day!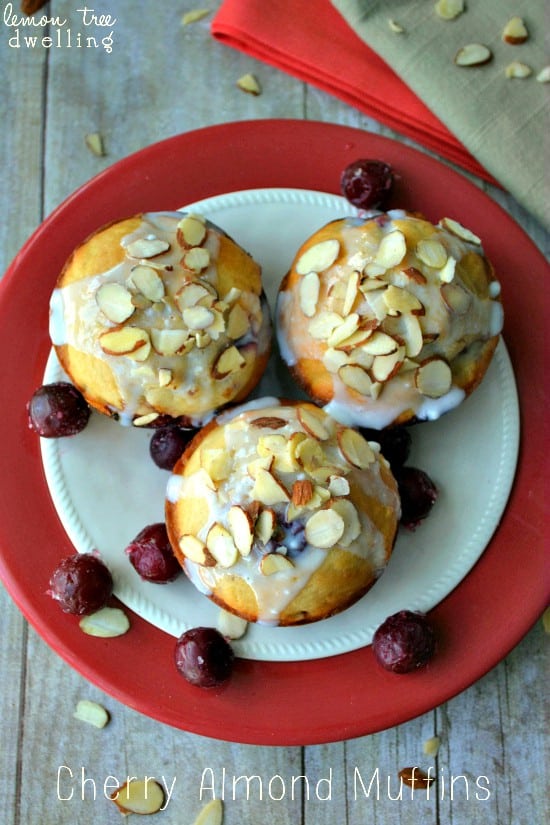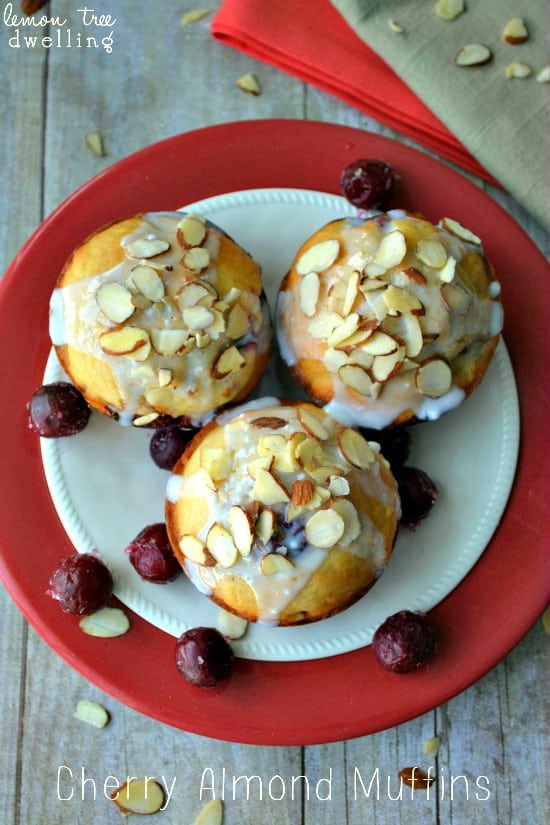 So Jorden and I went on a date last night....the first date night we've had, just the two of us, in a LONG time! We went to our favorite little restaurant, La Merenda, and shared too much delicious food....truffled potato skins, butter chicken, goat cheese curds, sauteed spinach....we ate until past the point of fullness and loved every bite of it! And, I have to say.....as much as I resist leaving my house, it was good to get out!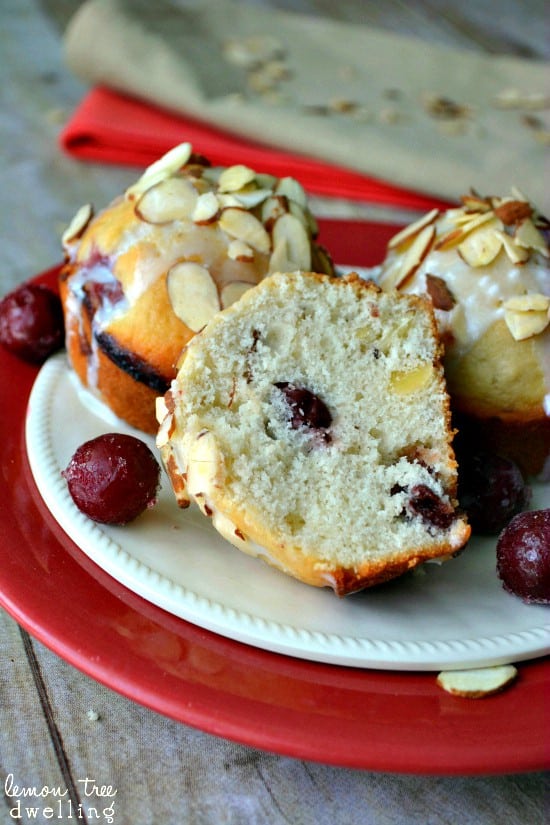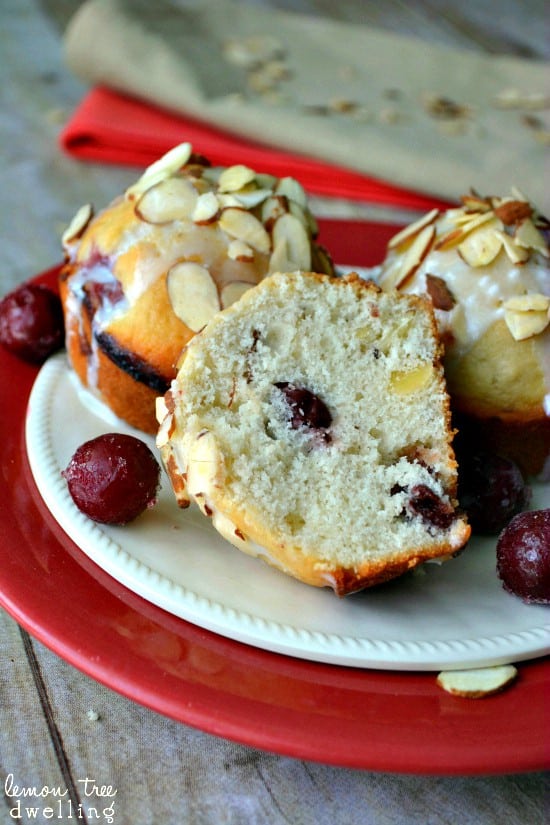 I used to love getting out. Before we had kids, and even early on in the kid game, there was not a weekend that went by that we didn't leave the house at least once. Now that we have three kids, though, I must admit we spend most of our weekends at home! It's just easier that way! Sure, every now and then we have the itch to get out and see the world....so we head to a restaurant or the mall or an indoor play zone for kids....but usually, when we do, there is at least part of us that wonders why we even bothered!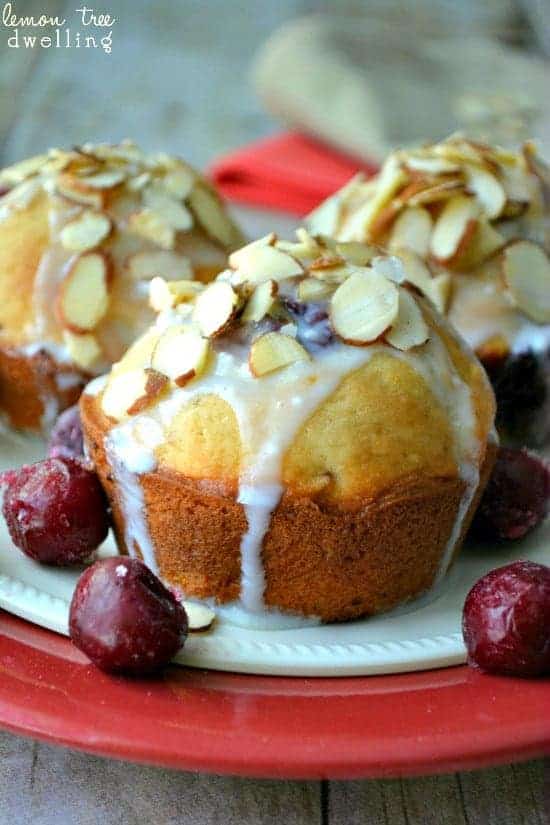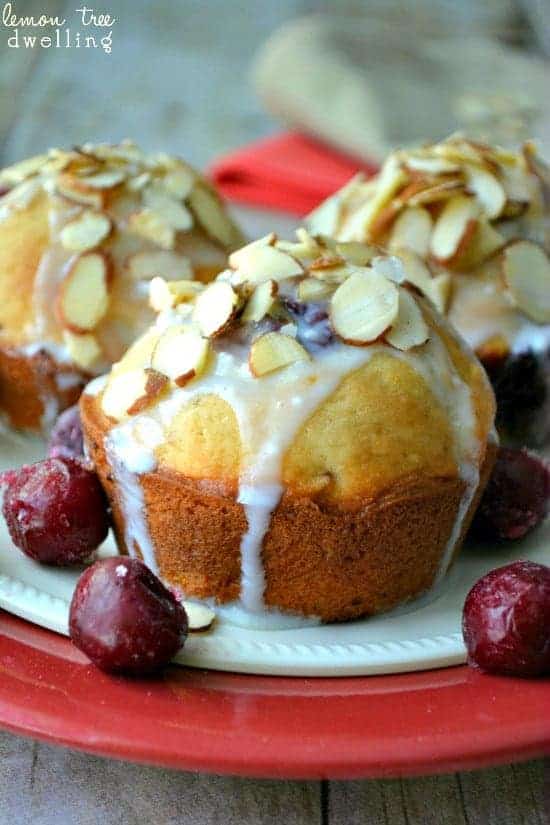 It's exhausting being with kids in public! You have to keep them quiet and well-behaved, you have to pack up the world for them....just in case...., you have to deal with tantrums and meltdowns with other people watching....like I said, it's easier to just stay home! To invite some friends or family over (if you really need to see someone)! To order pizza and have a family movie night and snuggle on the couch! To keep your comfy clothes on and not worry about whether or not you've showered in the past few days....!
Cherry Almond Muffins - a healthy option
Even when we get a babysitter, there is always part of me that wonders if it's worth it. Of course I know it is....but in the midst of cleaning up the house, getting myself ready, bathing and feeding the kids, relaying evening and bedtime routine, and convincing the kids it's okay for us to leave....there is definitely part of me that is tempted to just put my jammies on and prepare for a cozy night in. What can I say? I'm a homebody!! The good news, of course, is that a date night always ends up to be worth it....and I can always decide, the next day, to stay in my jammies and eat muffins all day long. Especially tempting when you have a big plate of these Cherry Almond Muffins sitting on the counter, calling your name.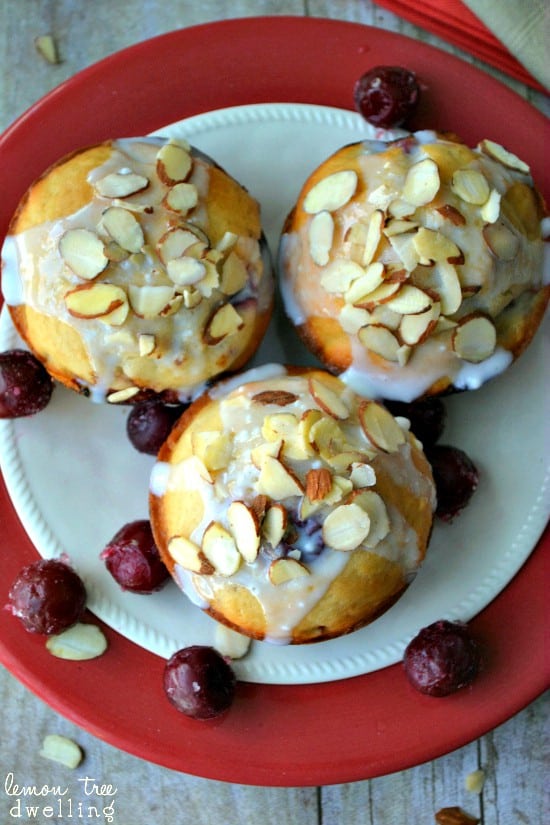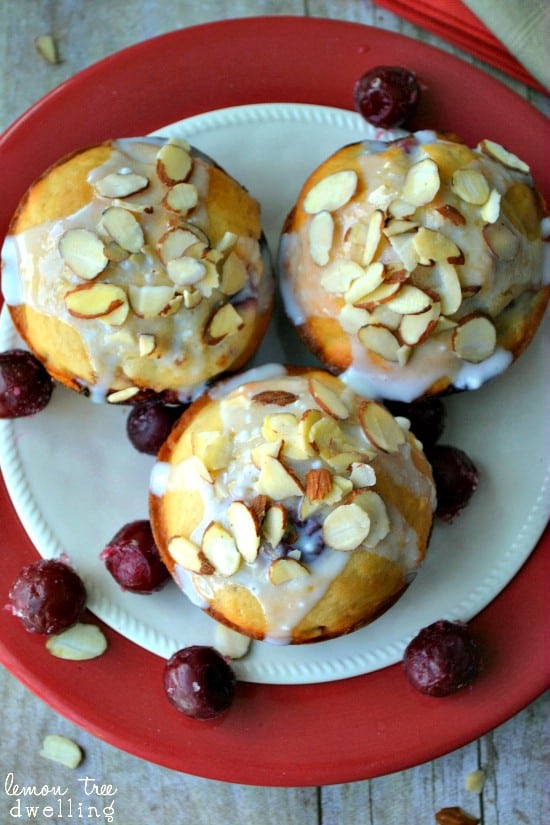 Cherry Almond Muffin Recipe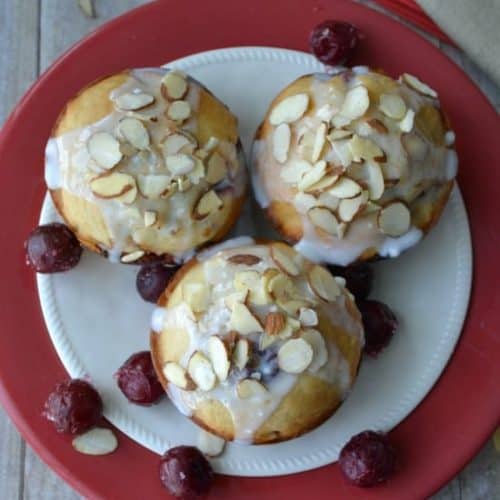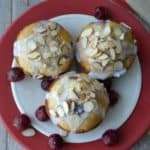 Cherry Almond Muffins
Ingredients
1

egg

½

c.

milk

¼

c.

vegetable oil

1

5 oz. container vanilla Greek yogurt

1 ½

c.

flour

½

c.

sugar

2

tsp.

baking powder

½

tsp.

salt

1

tsp.

almond extract

⅓

c.

sliced almonds

1

c.

frozen pitted cherries

2

Tbsp.

butter

¼

c.

granulated sugar

3

Tbsp

c. fat free half & half

¼

tsp.

almond extract

½

c.

powdered sugar
Instructions
Muffins
Beat egg; stir in milk, oil, and yogurt.

Mix in remaining ingredients until flour is moistened. Batter should be lumpy.

Grease and fill 6 jumbo muffin cups ½ - ⅔ full.

Bake at 400 degrees 20-25 minutes or until golden brown.
Glaze
Combine butter, sugar, half & half, and almond extract in a medium saucepan.

Heat over medium heat, stirring, until mixture comes to a full boil. Boil 1 minute, stirring constantly, then remove from heat.

Let stand 2-3 minutes to cool slightly. Gradually add powdered sugar until mixture is thickened but still pourable.

Pour over muffins to glaze; top with additional sliced almonds (optional).
Looking for more delicious muffin recipes?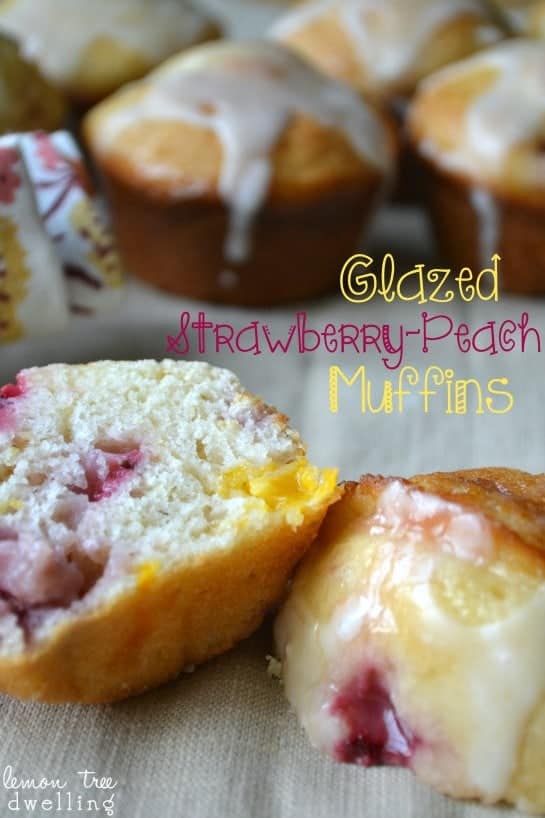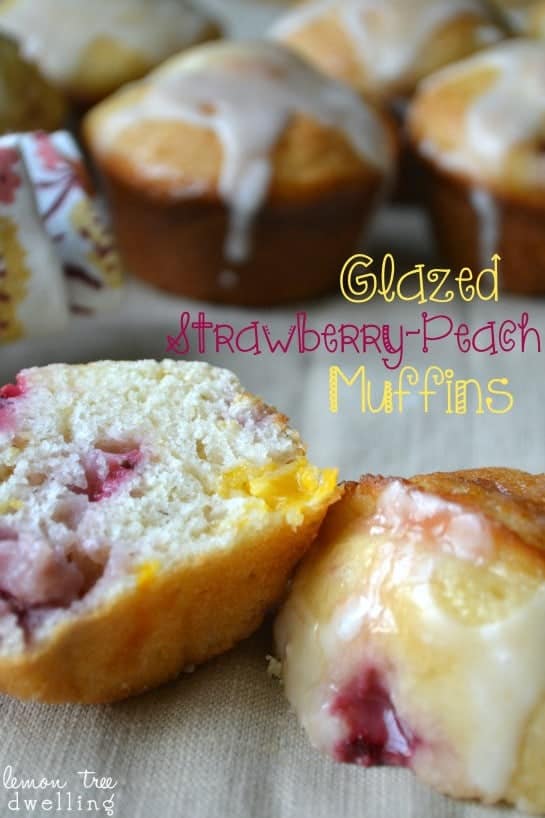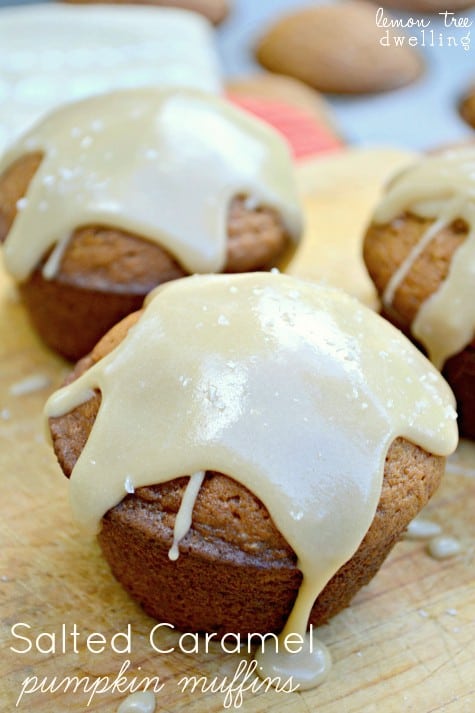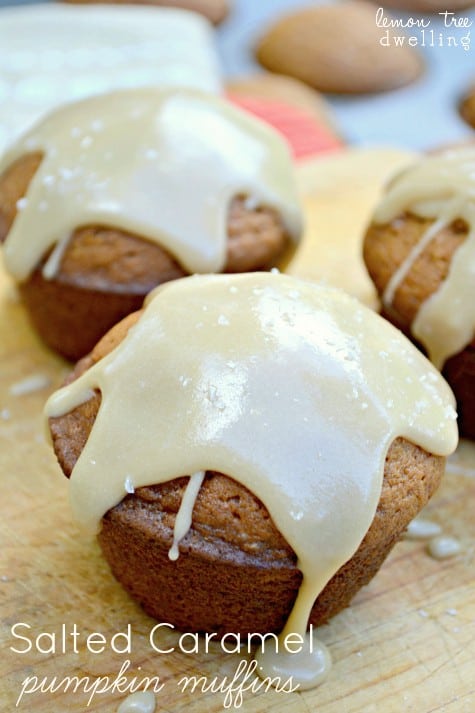 Looking for another Brunch recipe? Try this Overnight Breakfast Casserole from Spend with Pennies