Homemade Orange Curd – made with just 6 ingredients and such a delicious addition to your favorite recipes!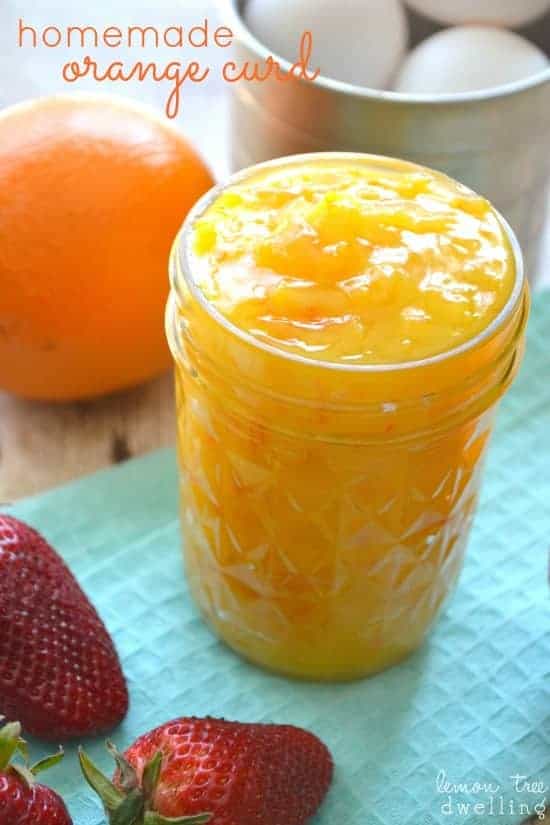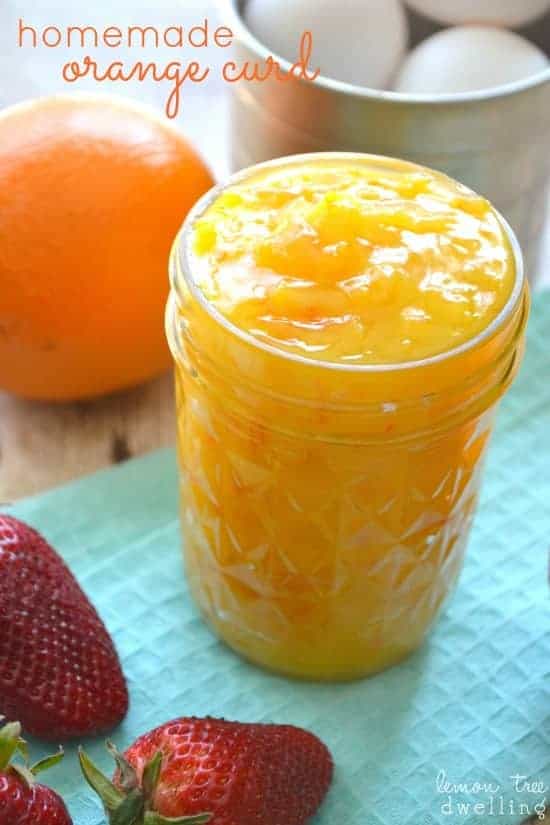 Have you ever noticed how things always seem to take WAY longer than you think they should?? I've always known this to be true when Jorden starts a new project (a couple hours means more like a couple days….) but lately I've been noticing how true it is for me, too! Frustrating for someone who already feels like they don't have enough time in the day….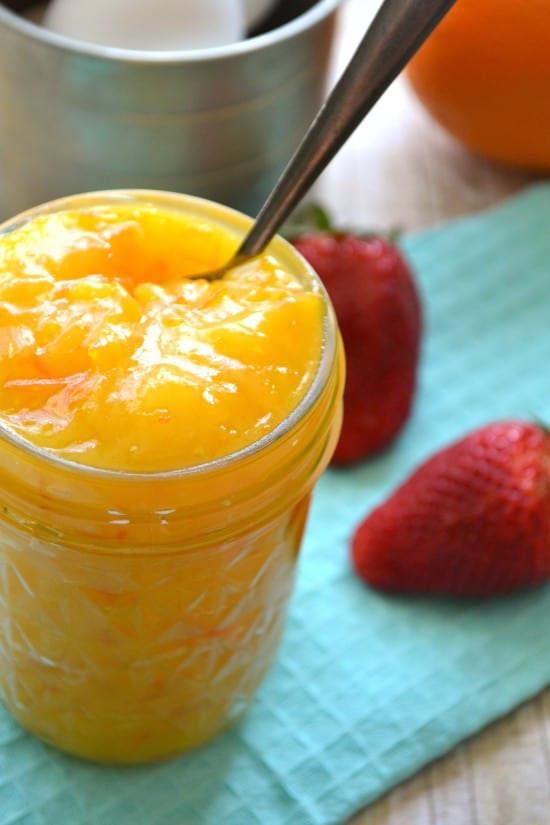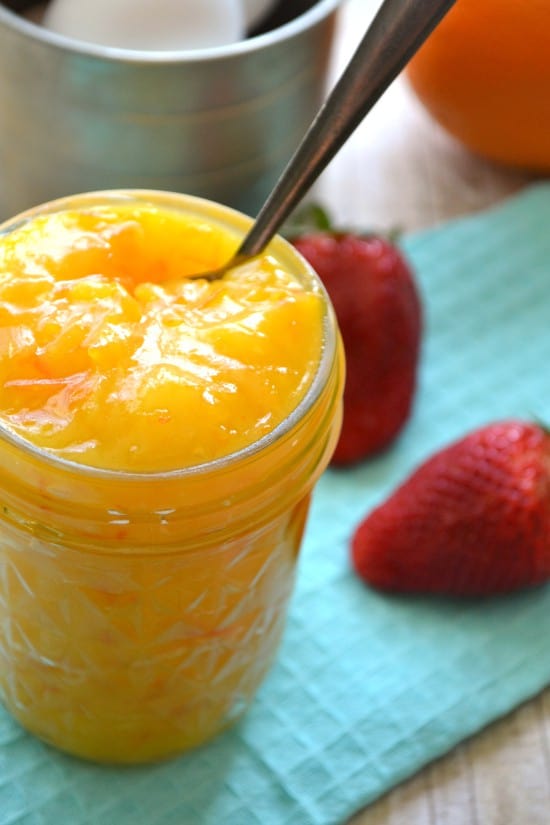 Case in point: last night. Jorden called on his way home from work saying he had free NBA tickets and asking what I thought about him taking Ellia and Greta. Hmmmm….let me think – YES!!!!!! Immediately I started planning my night – thinking about just how much I could get done after Nora went to bed at 7:00. And, to be fair, I started out strong! I had a list of recipes I wanted to make to get ready for next week (spring break) and I wanted to work ahead on my post for the next few days. It's not often that I have the luxury of a quiet house!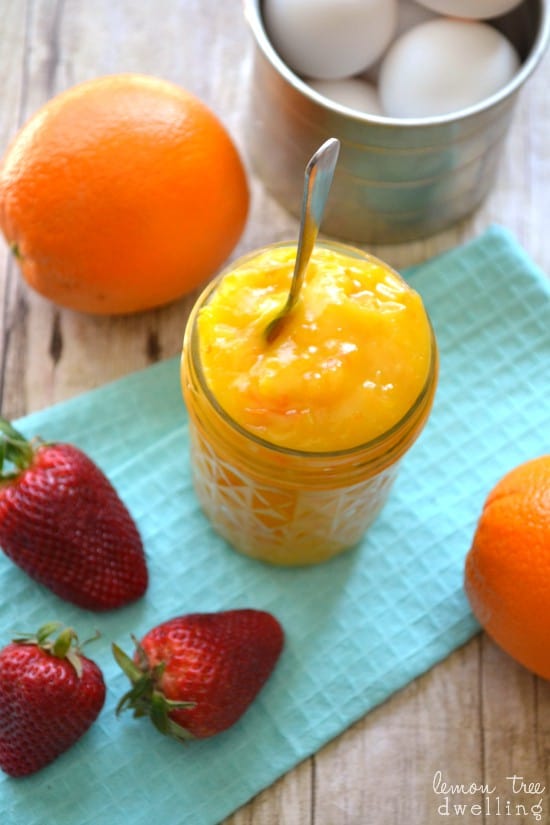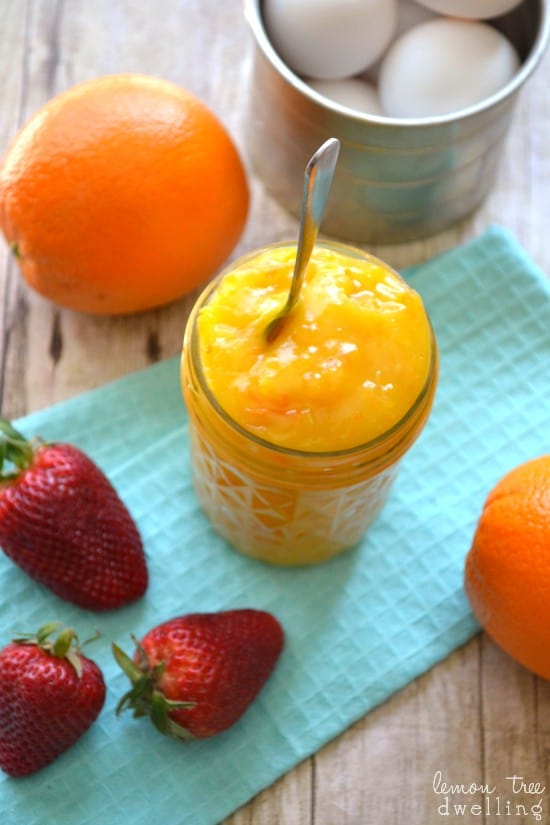 Well, I got about halfway through my first recipe when I realized it was taking me a whole lot longer than I had imagined. I kept adding a little of this and a little of that, and of course I had to taste it after each new addition….and approximately 27 taste tests later, it was finally where I wanted it to be. Phew! Unfortunately, it had taken half my night to get there….not exactly my plan….but still, I was determined to push on. Now, I'd love to tell you that recipe #2 was quick and breezy, but it turned out to be just as time consuming (or maybe more so) than the first!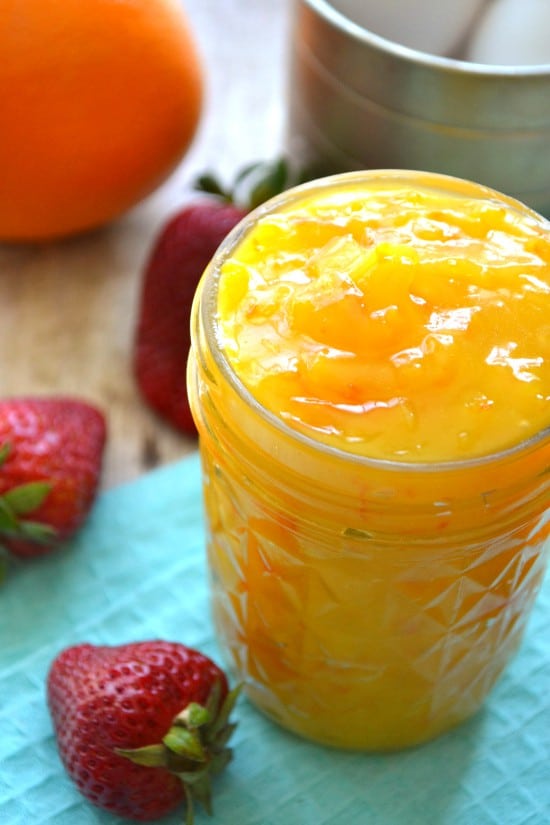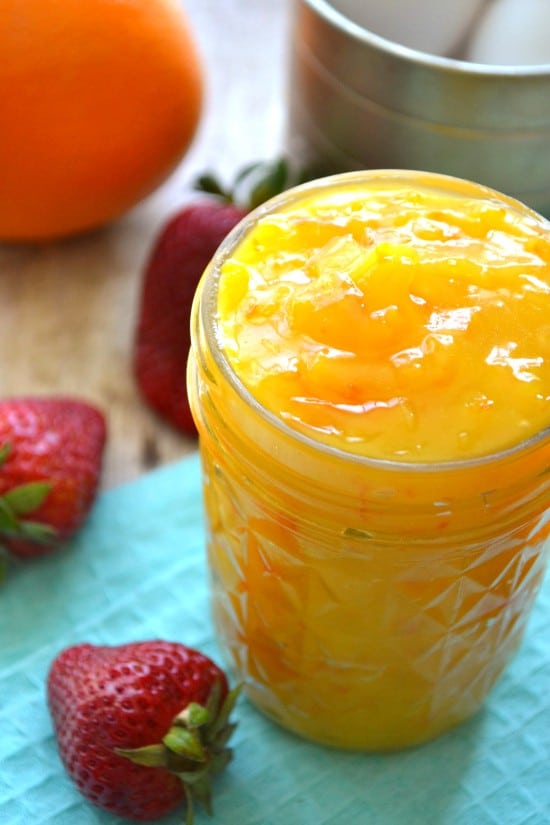 By the time Jorden called to say they were on their way home, I had done nothing more than make two lousy recipes. Two! Okay, that's not entirely true…..but I still had a LONG list of things I had hoped/planned/intended to accomplish. Oh well. The good news is that all my time spent in the kitchen pays off in the end….with delicious recipes like this Homemade Orange Curd! It's the perfect spread, topping, filling, or addition to all your favorite breakfasts and desserts. And I can guarantee it won't take YOU way longer than you think it should.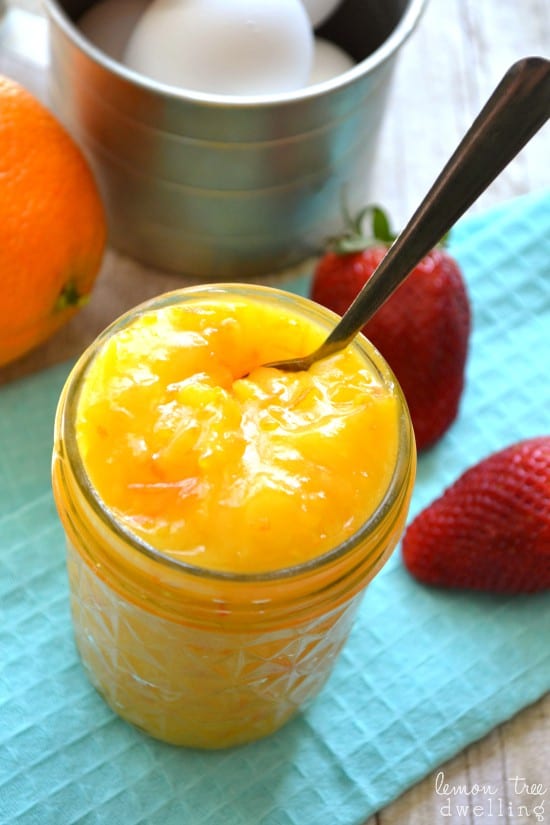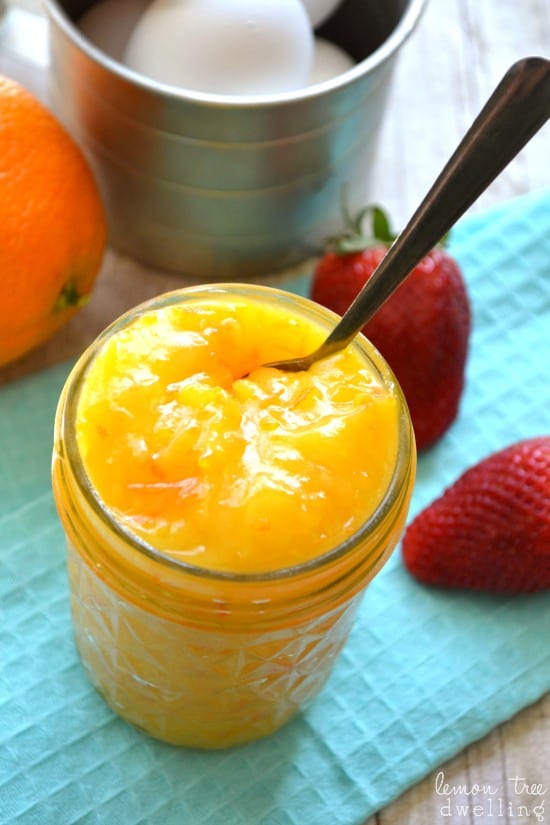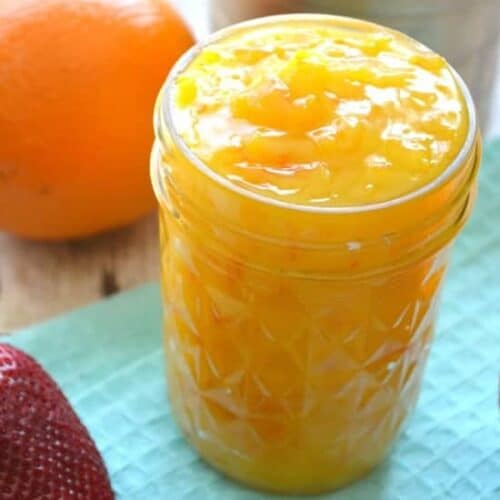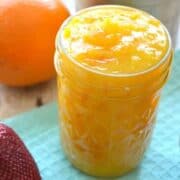 Homemade Orange Curd
Ingredients
2

medium navel oranges

1

tsp.

orange extract

1 1/2

c.

sugar

6

egg yolks

beaten

1

stick unsalted butter

1/8

tsp.

kosher salt
Instructions
Zest oranges, then cut them in half and squeeze to juice them.

Combine orange zest and juice (about 1/2 c.) in a medium saucepan.

Add remaining ingredients and heat over medium heat, stirring constantly.

After about 5 minutes the mixture should start to boil gently.

Continue boiling, stirring constantly 3-4 minutes more.

Remove from heat and cool to room temperature before using.

Store in an airtight container in the refrigerator.