Grilled Italian Sausage Sandwiches loaded with red peppers, pesto, pine nuts, and fresh shaved Parmesan cheese. A delicious sandwich for Father's Day…..and all summer long!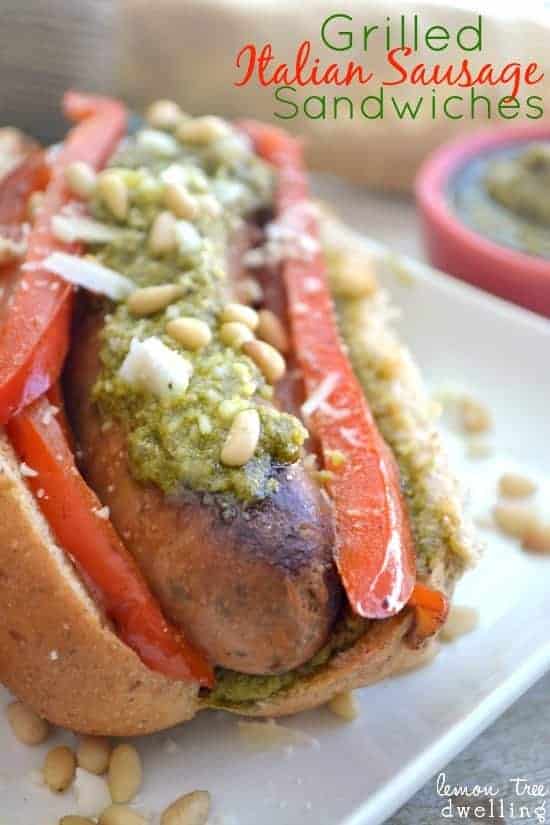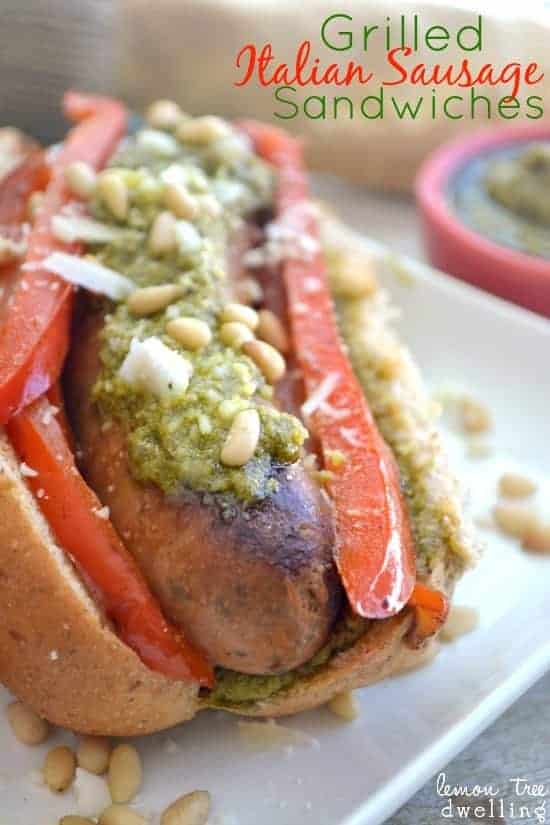 One of my favorite things about summer is the grilling! And not just because it means delicious food, and eating outside, and the smell of charcoal (which really can't be beat)….but because it's the one time of year that Jorden actually helps with the meal!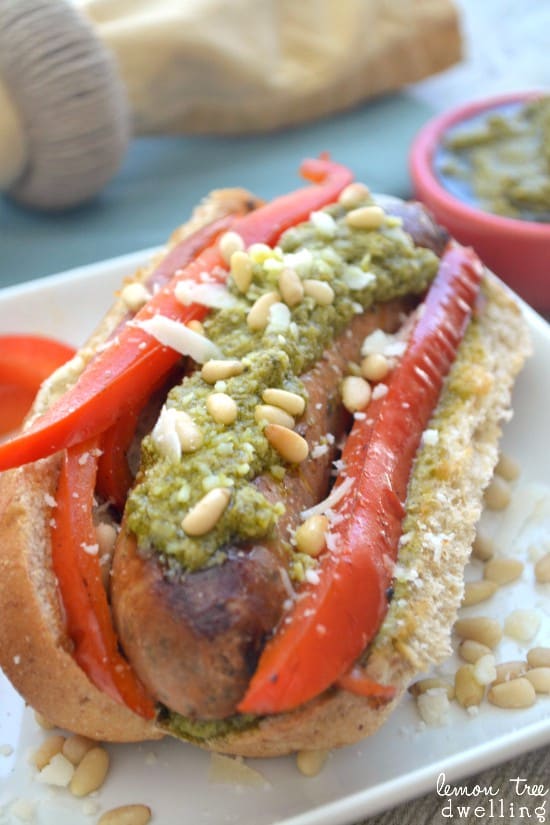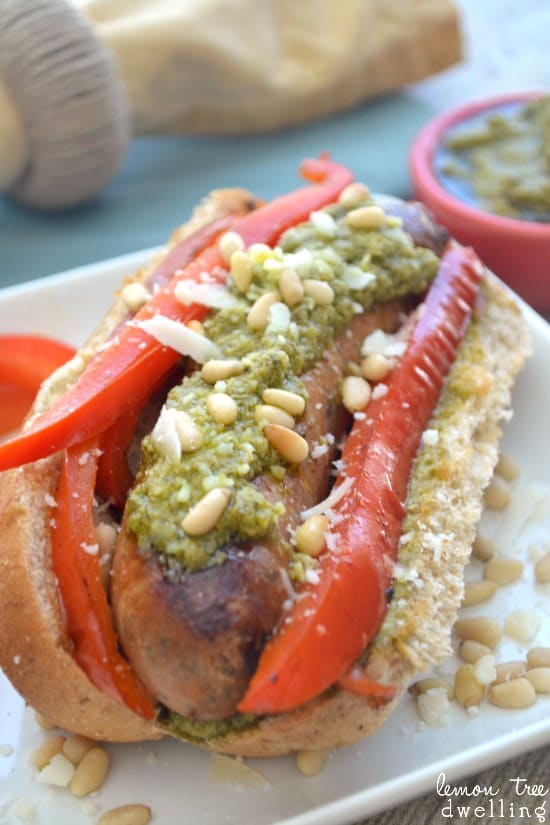 It's not even so much that he's unwilling to help, or that he sees it as my responsibility…..it's just that making dinner is something I've always done. And frankly, I'm better at it!
,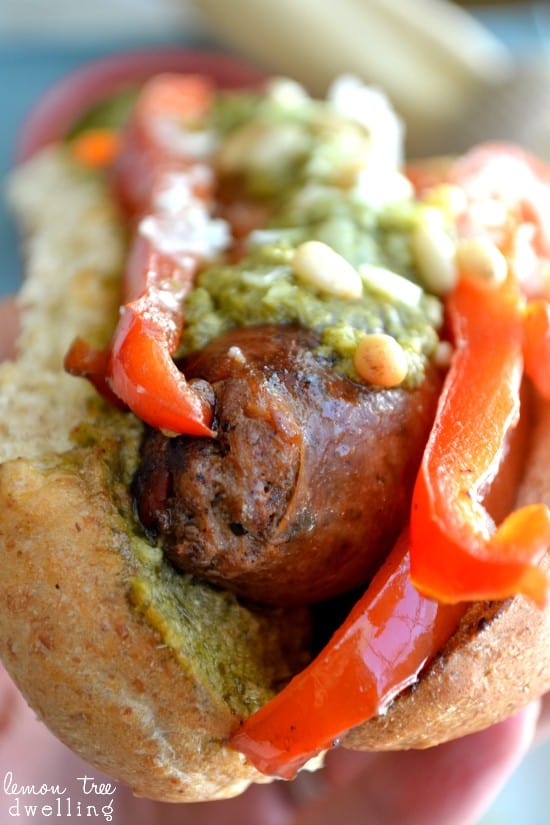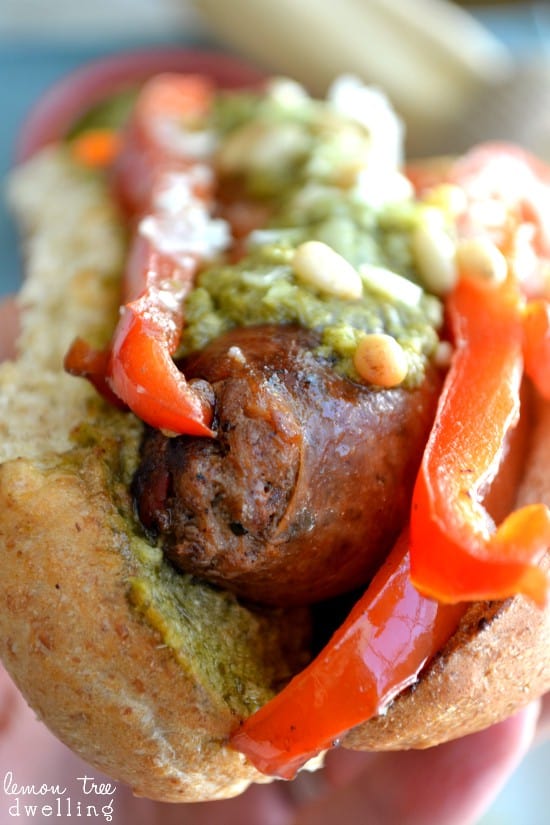 Just like Jorden is better at cutting the grass and taking out the garbage and snow blowing the driveway and cleaning out the guinea pig cage……! (Given the choice, I'll make dinner every night, thankyouverymuch!) Except, of course, when it comes to grilling.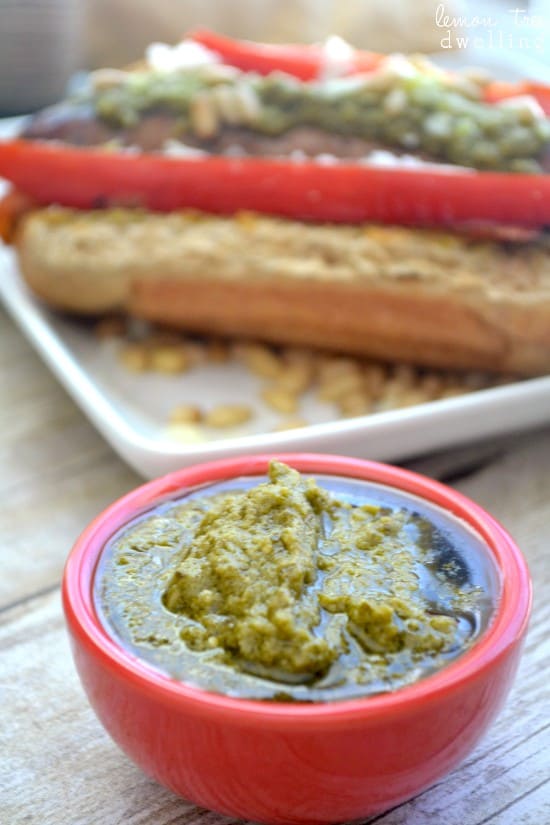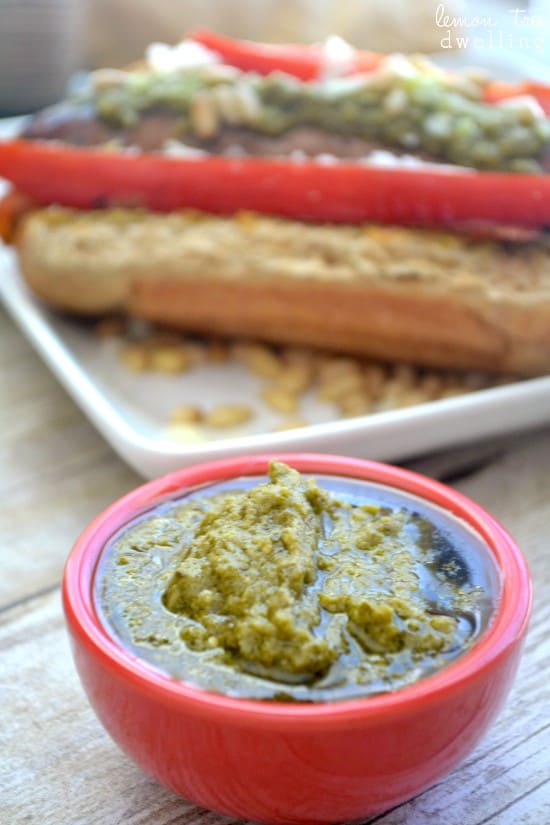 When it comes to grilling, that's Jorden's thing all the way! In fact, I don't even think he'd want my help with it. (And/or I have no idea how to use a grill…..) Could I learn how? Of course I could. But to be honest, I'm kind of okay with it just being Jorden's thing. It gets me out of dinner duty after long summer days with the kids!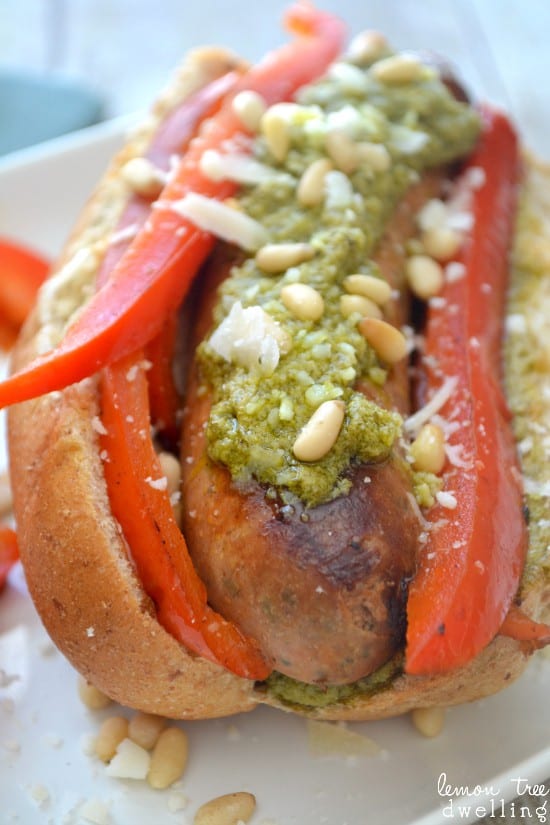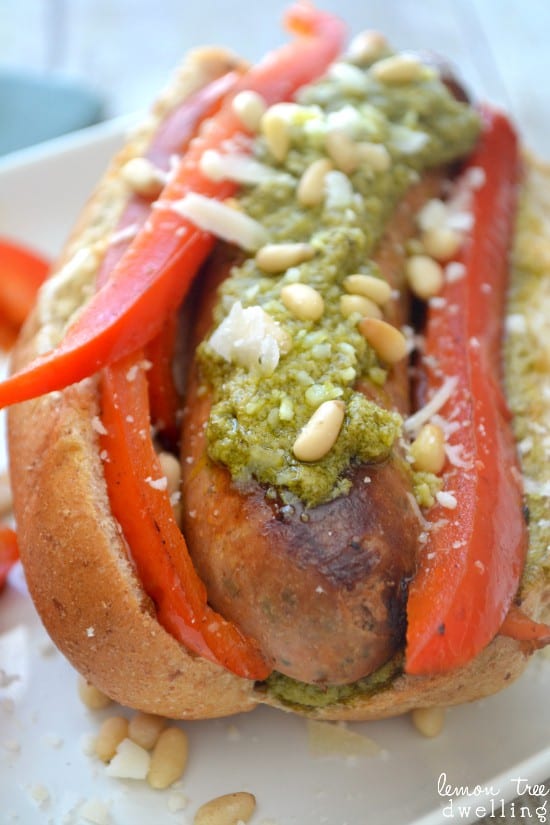 There's only one time of year it's a problem….and that's Father's Day. No one wants to make their own meal on Father's Day. Unless, of course, there's the promise of THIS delicious little number at the end! Loaded with pesto, red peppers, pine nuts, and Parmesan cheese, these sausages are TOTALLY worth it….Father's Day or any day!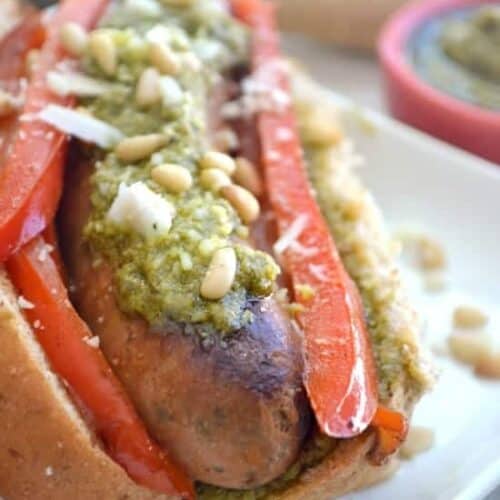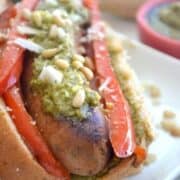 Grilled Italian Sausage Sandwiches
Ingredients
1

package

4-5 count Italian Sausages

1

package sandwich rolls

2

red peppers

sliced and grilled

1/2

c.

basil pesto

1/4

c.

pine nuts

shaved Parmesan cheese
Instructions
Prepare Italian Sausages and peppers on the grill.

Fill each sandwich roll with approx. 2 Tbsp. pesto, 1 Italian Sausage, red pepper slices, pine nuts, and fresh shaved Parmesan cheese.