Moist, delicious chocolate chip muffins….infused with coconut extract and topped with a toasted coconut glaze.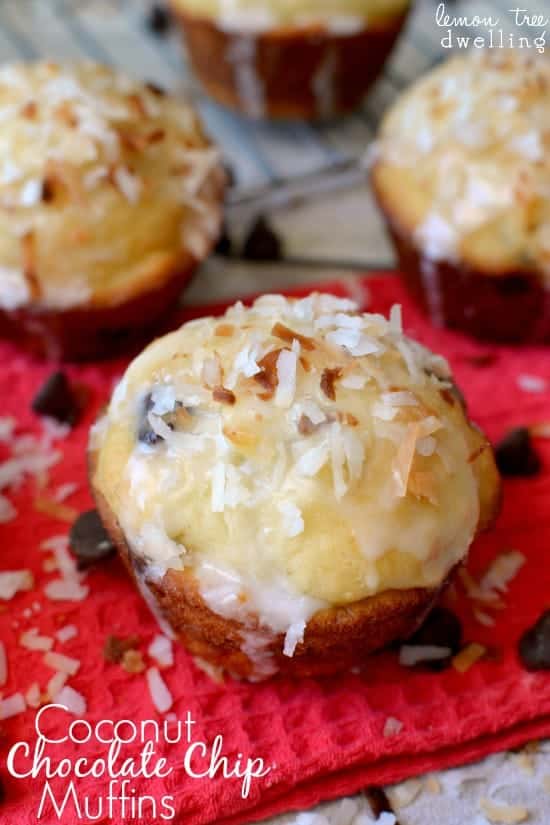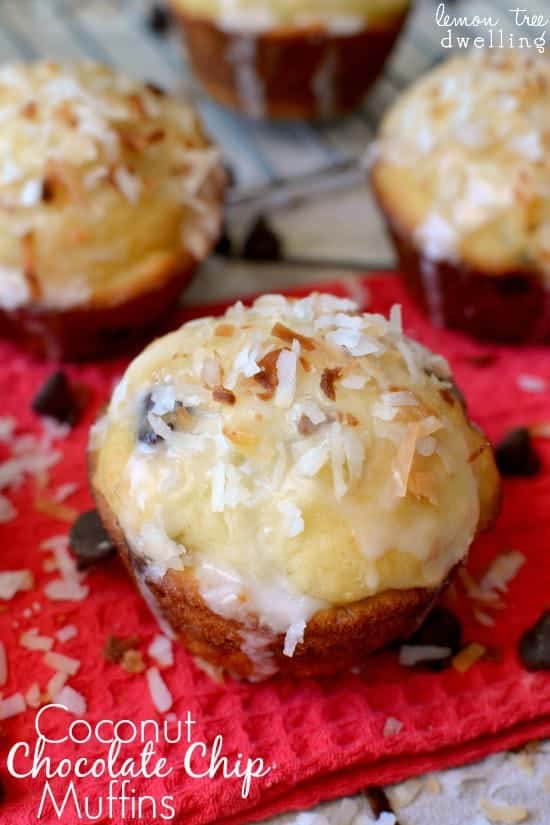 Well….today is our first official day of summer break….and as much as I wish we were celebrating with a fresh batch of these Coconut Chocolate Chip Muffins, the truth is we're having toasted bagels instead. Not exactly what I had in mind….(I had planned to make these last night)…..but when push came to shove, I was just too tired!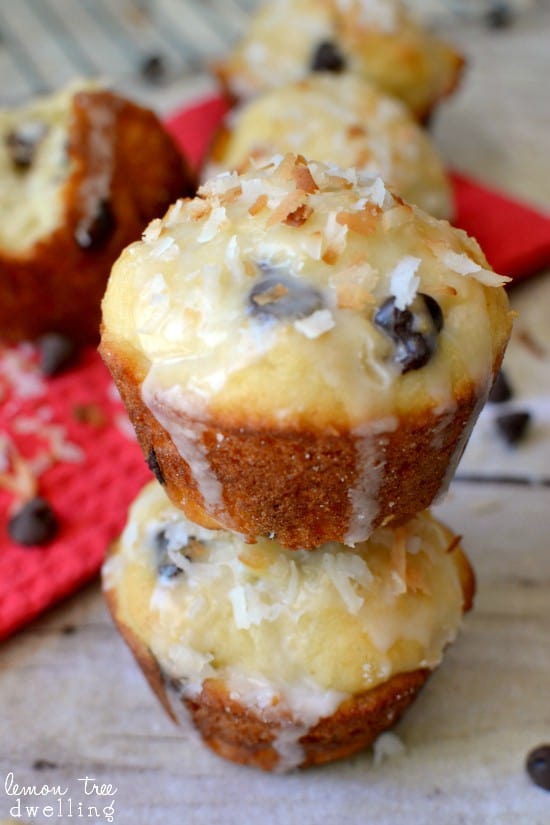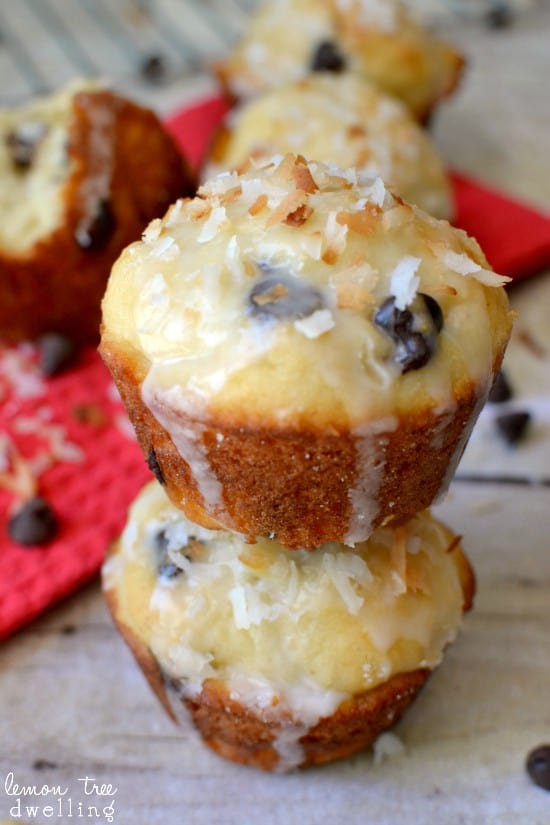 I know, I know…..it's to be expected. We have a 3 week old! And being too tired or busy to do things is going to become a common occurrence around here this summer. But just because it's our new reality doesn't mean I have to like it! I'm a go-getter. A do-it-all kind of person. And I REALLY struggle with not being able to do it all!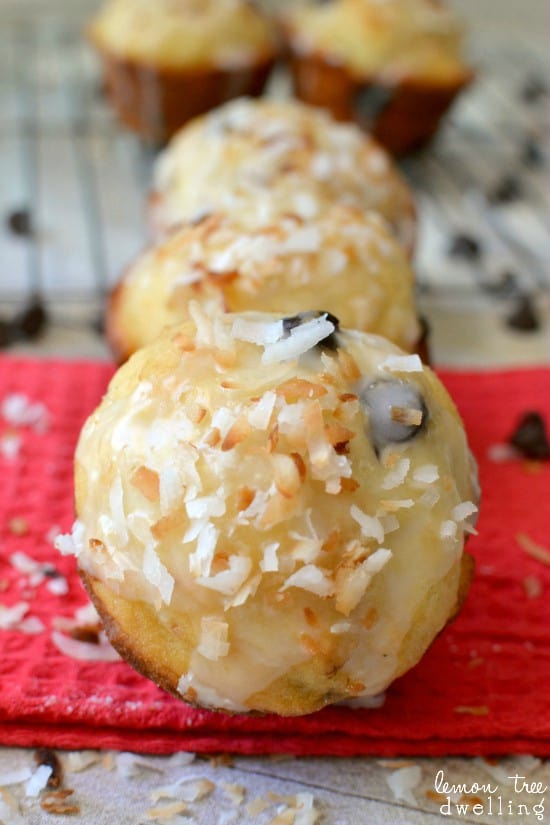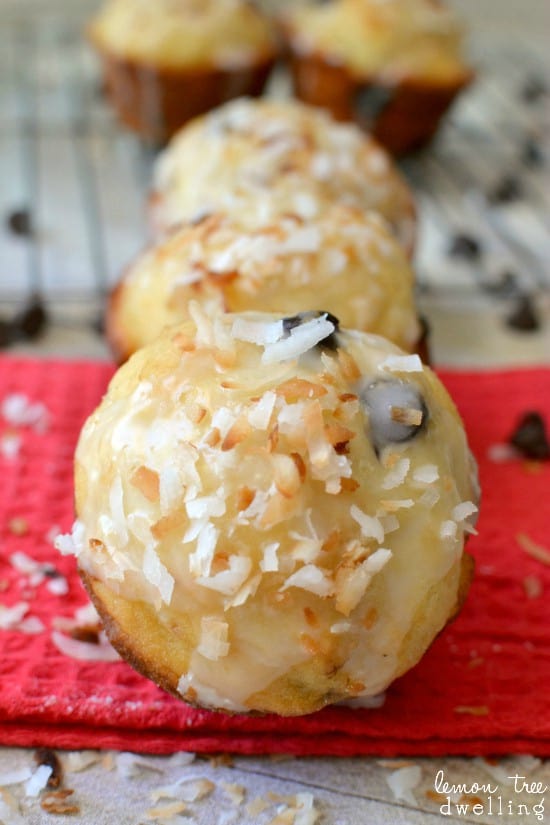 This past weekend was especially hard for me, being Father's Day. I had wanted/planned to give Jorden some time to himself…..to sleep in, take a nap, or do whatever he might want to do. And he DID get some time, first thing in the morning, before I realized I totally can't handle 4 kids on my own. By the time Jorden woke up from his morning nap, I was frazzled and fried and not at all ready for a special day….especially one that meant more work for me!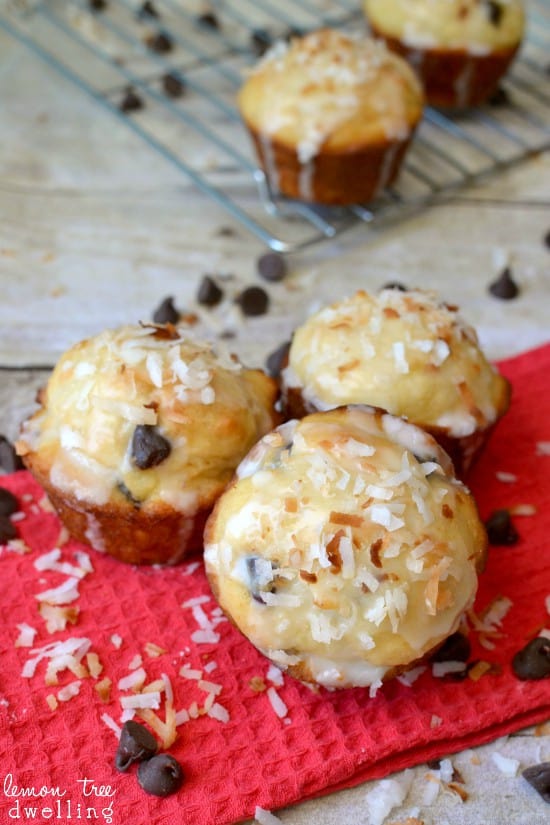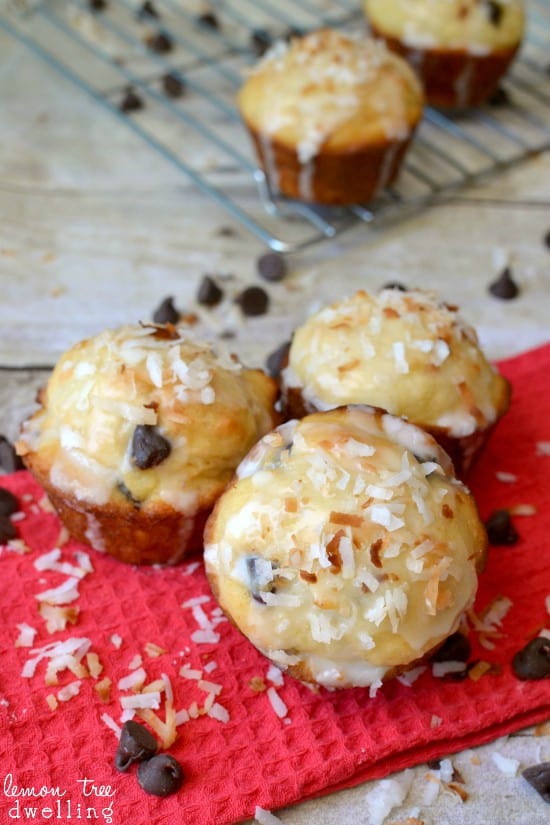 Lucky for me, Jorden didn't have high hopes for the day. When I left with three of the kids for a grocery trip, he set up a TV in the screened in porch, popped open a beer, kicked up his feet, and turned on the World Cup. And by the time I got home, he was a happy dad. And I was……surviving. I'm thinking this is going to be the summer of "faking it"…..finding little things I can do that are quick and easy, but make me feel like I'm doing something. Like these Coconut Chocolate Chip Muffins! I woulda/coulda/shoulda made them for Father's Day….or the first day of summer break….and they would have been perfect! But, as easy as they are, I was just too tired. And that' s okay. There's always tomorrow.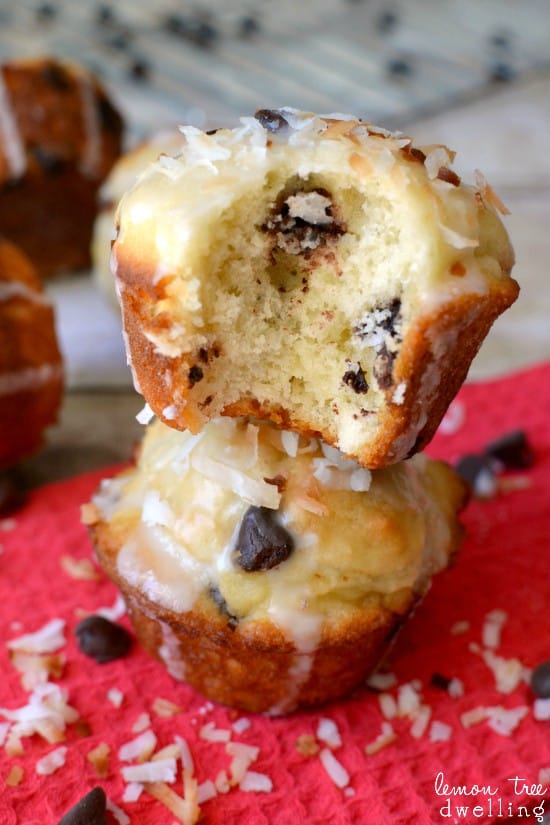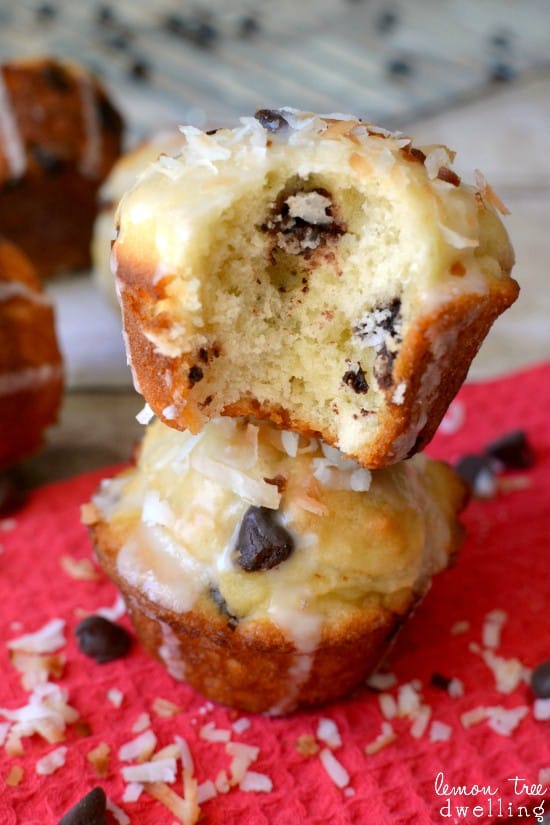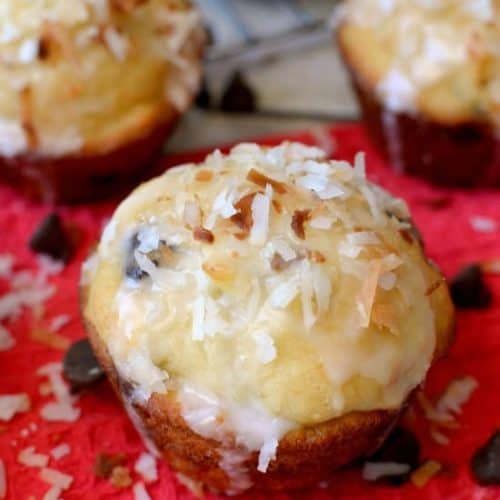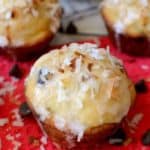 Coconut Chocolate Chip Muffins
Ingredients
Muffins
2 1/2

c.

all-purpose flour

1

c.

sugar

1

Tbsp.

baking powder

1/2

tsp.

baking soda

1/2

tsp.

salt

1

c.

plain Greek yogurt

1/2

c.

milk

2

large eggs

8

Tbsp.

1 stick unsalted butter, melted & cooled

1

tsp.

coconut extract

1

c.

chocolate chips

1/2

c.

toasted coconut
Glaze
1

c.

powdered sugar

5

Tbsp.

milk

1/4

tsp.

coconut extract

toasted coconut
Instructions
Combine flour, sugar, baking powder, baking soda, and salt together in a large bowl.

In a separate bowl, whisk yogurt, milk and eggs.

Gently fold the yogurt mixture into the flour mixture until just combined.

Stir in melted butter.

Add coconut extract, chocolate chips, and toasted coconut and stir until evenly distributed.

Generously coat a 12-cup muffin tin with cooking spray.

Divide batter evenly among muffin cups and bake 25 minutes or until golden brown.

Let cool in the pan 5 minutes, then on a wire rack 10 minutes before adding glaze.
Glaze
Combine all ingredients and stir until smooth.

Drizzle a small amount on each muffin and top with additional toasted coconut.
Looking for more delicious Quick Bread recipes?