These easy Crispy Onion Strings are the perfect topping for sandwiches, salads, and soups….or delicious all on their own!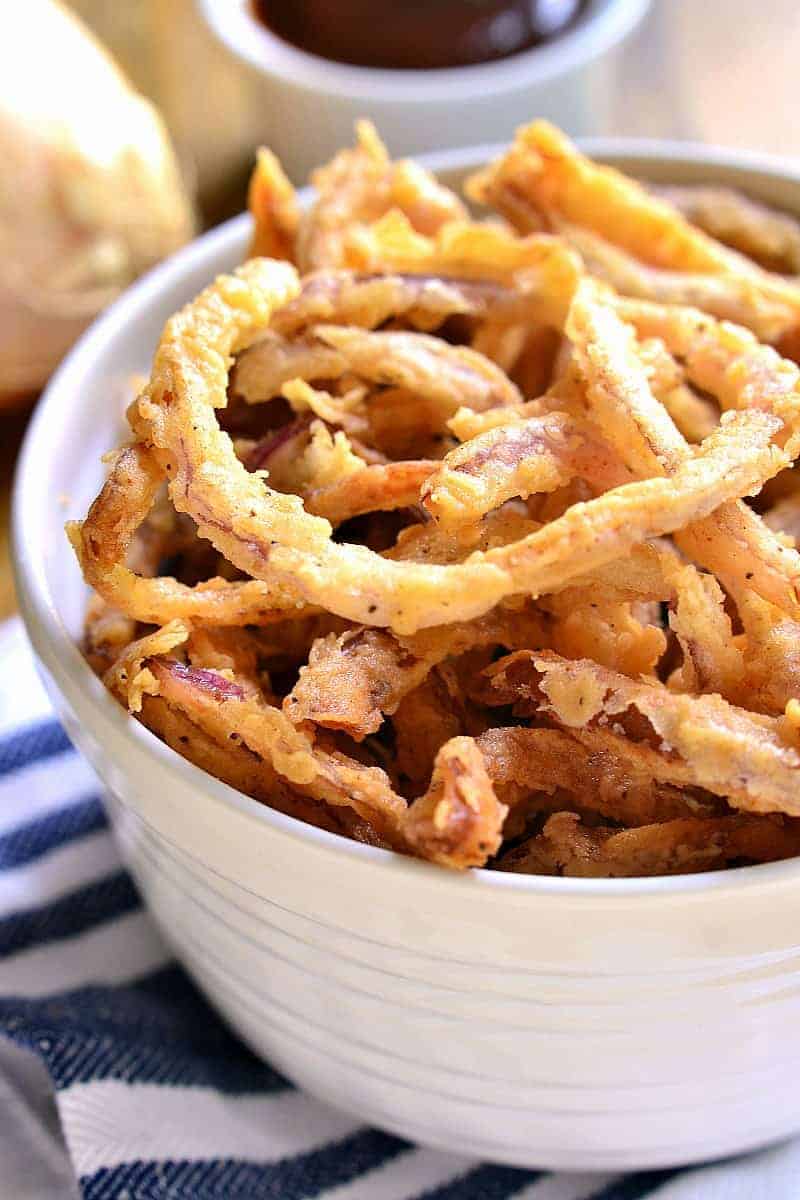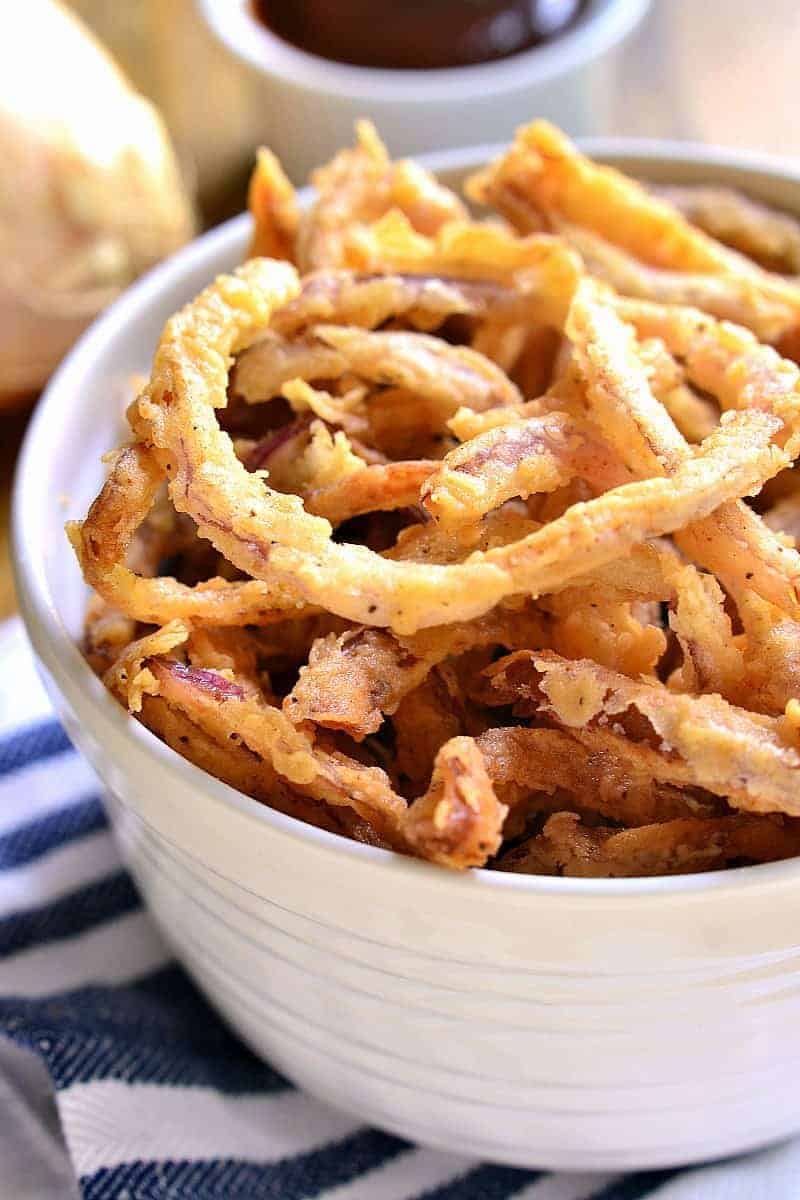 So. We have an interesting thing going on around here. A thing with Myla, and her adorable 2 year old ways, and specifically, her adorable (or not so adorable) 2 year old language.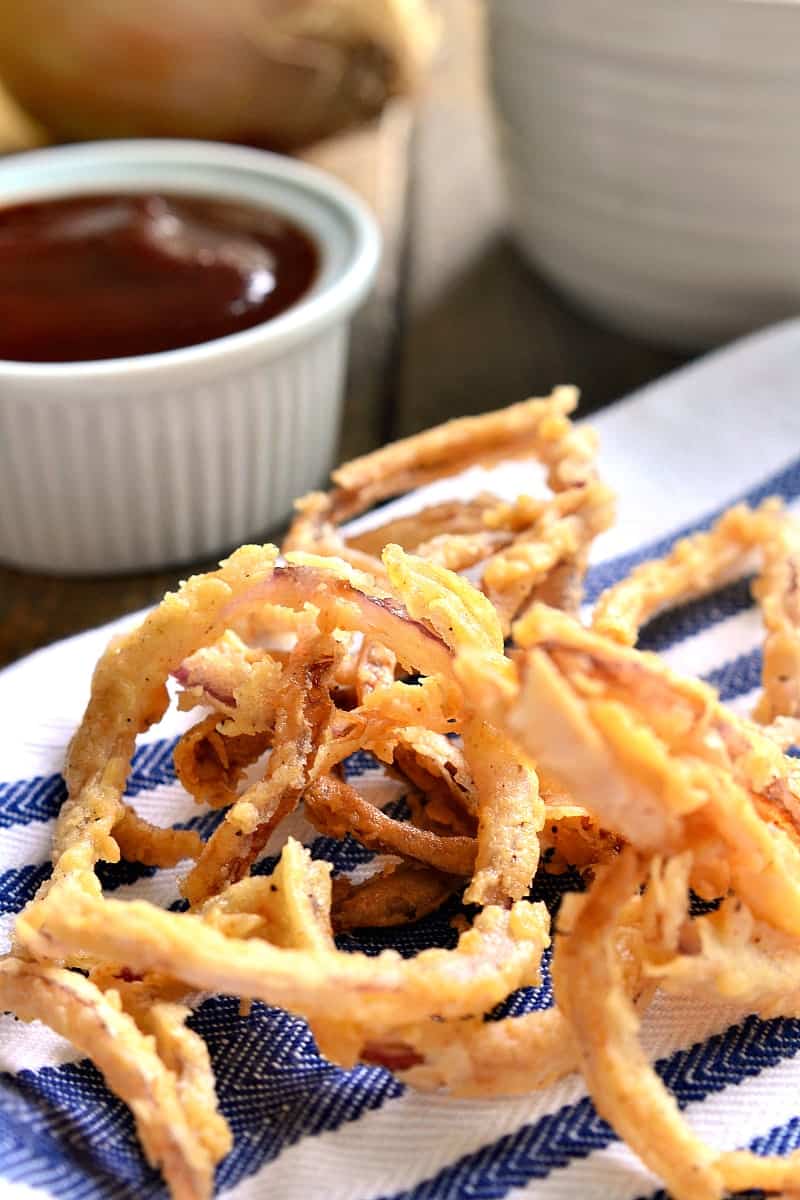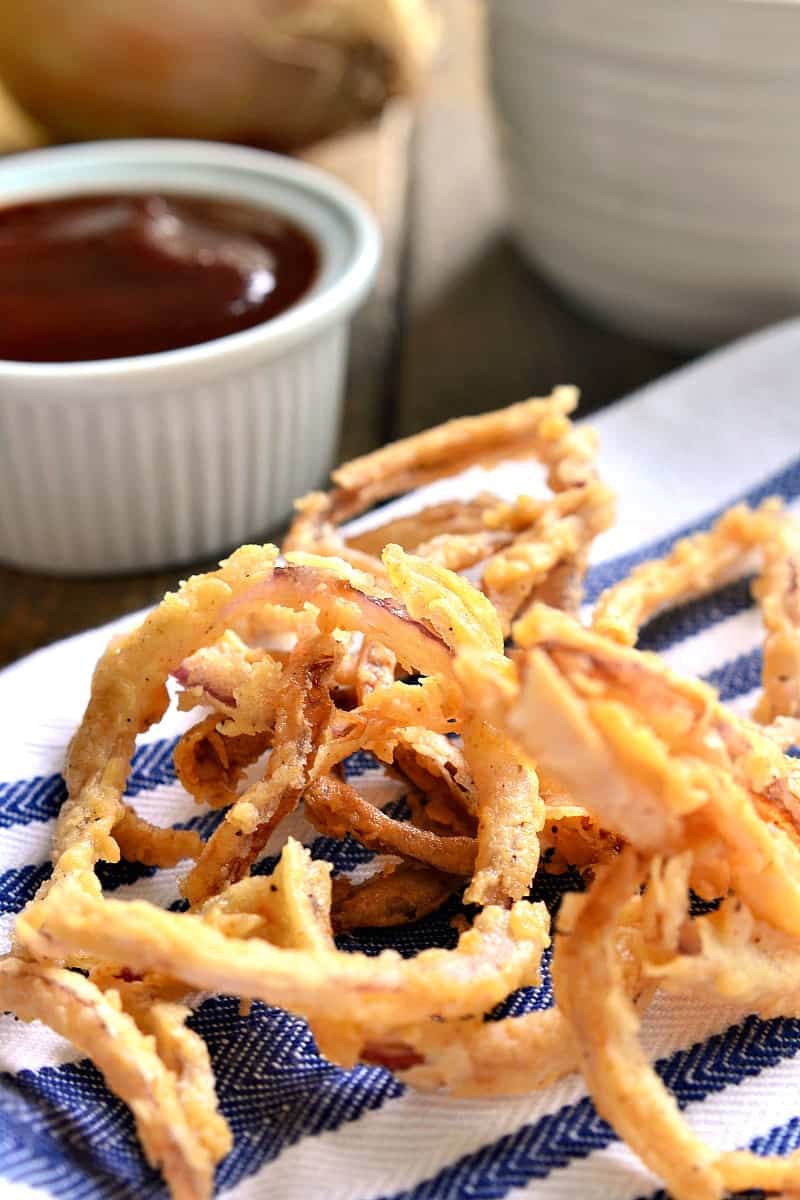 As it turns out, Myla has a real tendency to mix up certain sounds – specifically at the beginning of words. So Baby Gabe is Baby Babe and food is shood and truck is cuck. All of which are fine and good and just require a little bit of interpretation. But then, there's the fact that she replaces all her s's with f's….at the start of words….and suddenly we have a bit of a problem.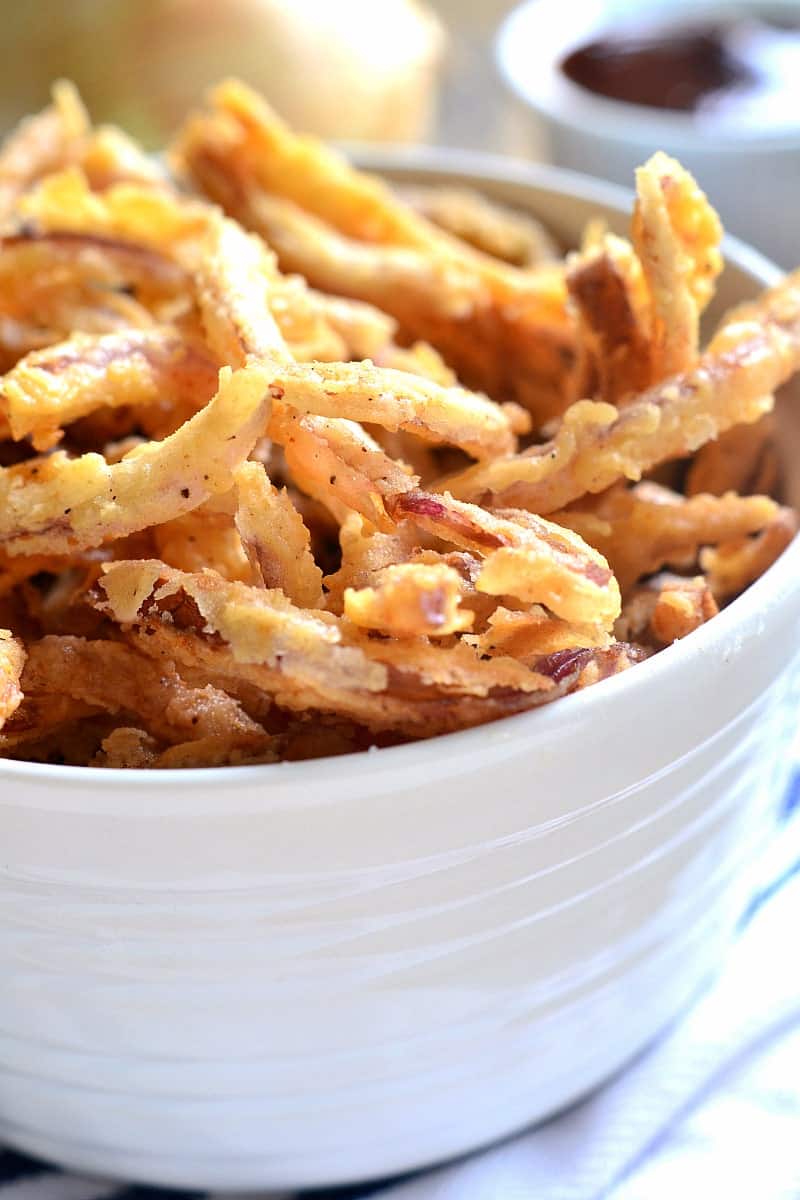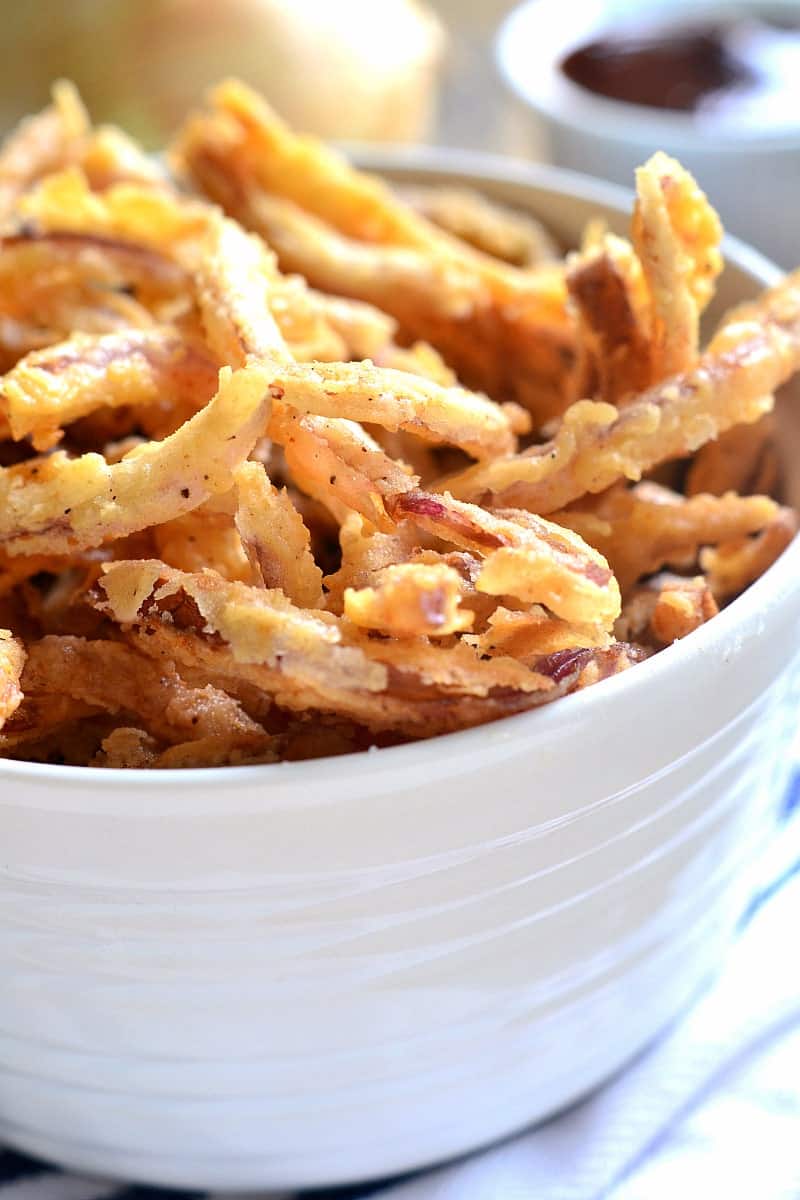 Because suddenly, every time anything is stuck in any way, she's yelling, "f*@%!"….usually on repeat….until you figure it out and help her get un-stuck. And suddenly, every time we're at Trader Joe's, she's so excited about getting a sucker at the checkout that she's literally walking around the store saying, "f*@%er! f*@%er!" which, as you would imagine, is not quite what anyone expects to hear coming from a sweet little 2 year old.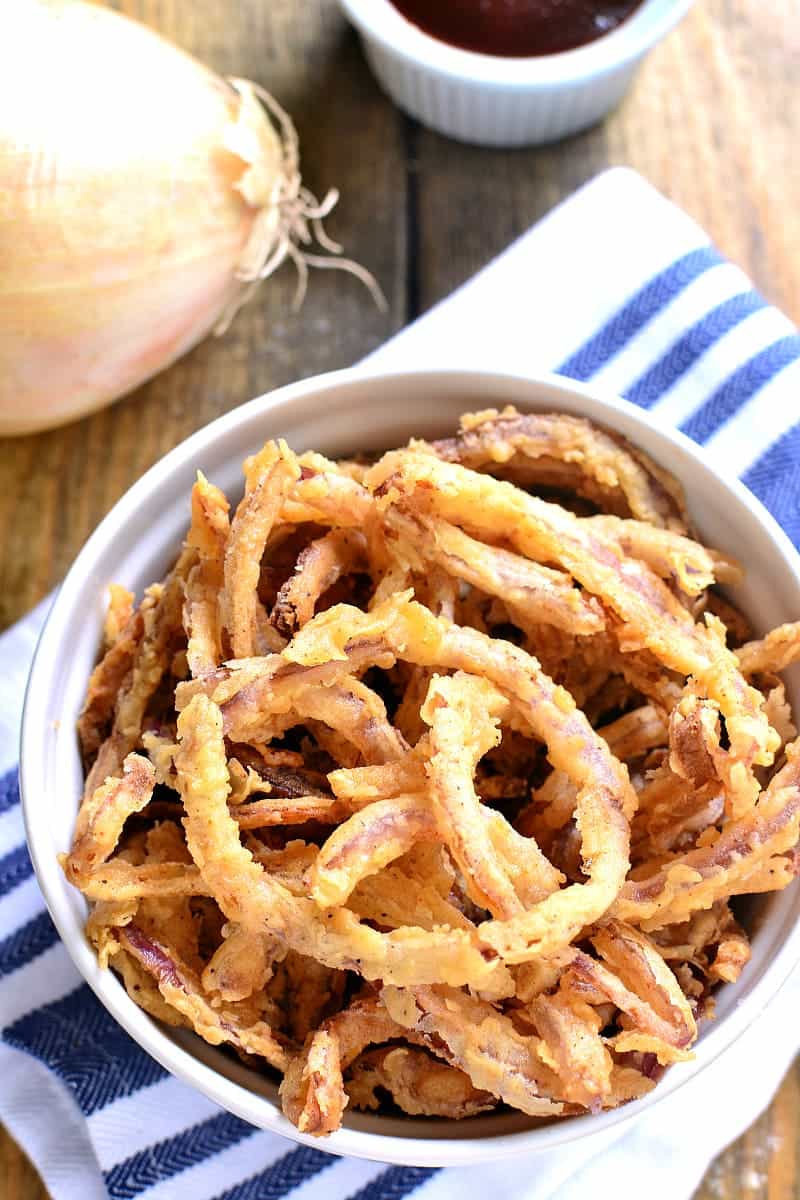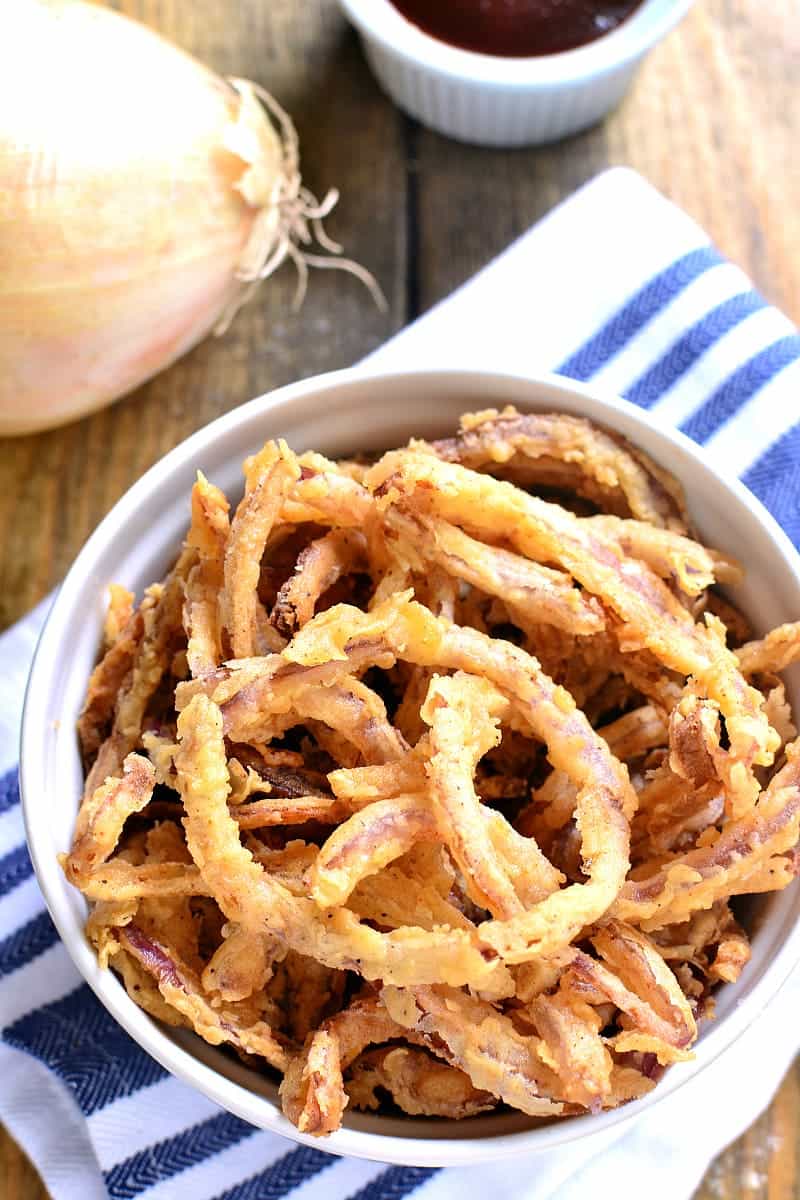 I honestly don't know whether to be mortified or find it hilarious. I guess a combination of the two!? And the fact that f*@% has become a regular household word….well, what can we do? Some things are just beyond our control. But you know what's not beyond our control? Having Crispy Onion Strings – just like the ones you get at a restaurant. I honestly shied away from trying to make these for years. Because frying makes me nervous…and I knew that baking them just wouldn't be the same. But I finally reached a point where I needed some crispy onion string goodness to top my salads and sandwiches at home! And you guys….I don't regret it. They're crispy and flavorful and totally not hard to make. A little dangerous, yes. (Dangerously delicious!) But no more dangerous than a 2 year old who walks around yelling obscenities! At least the Crispy Onion Strings won't get any sideways glances!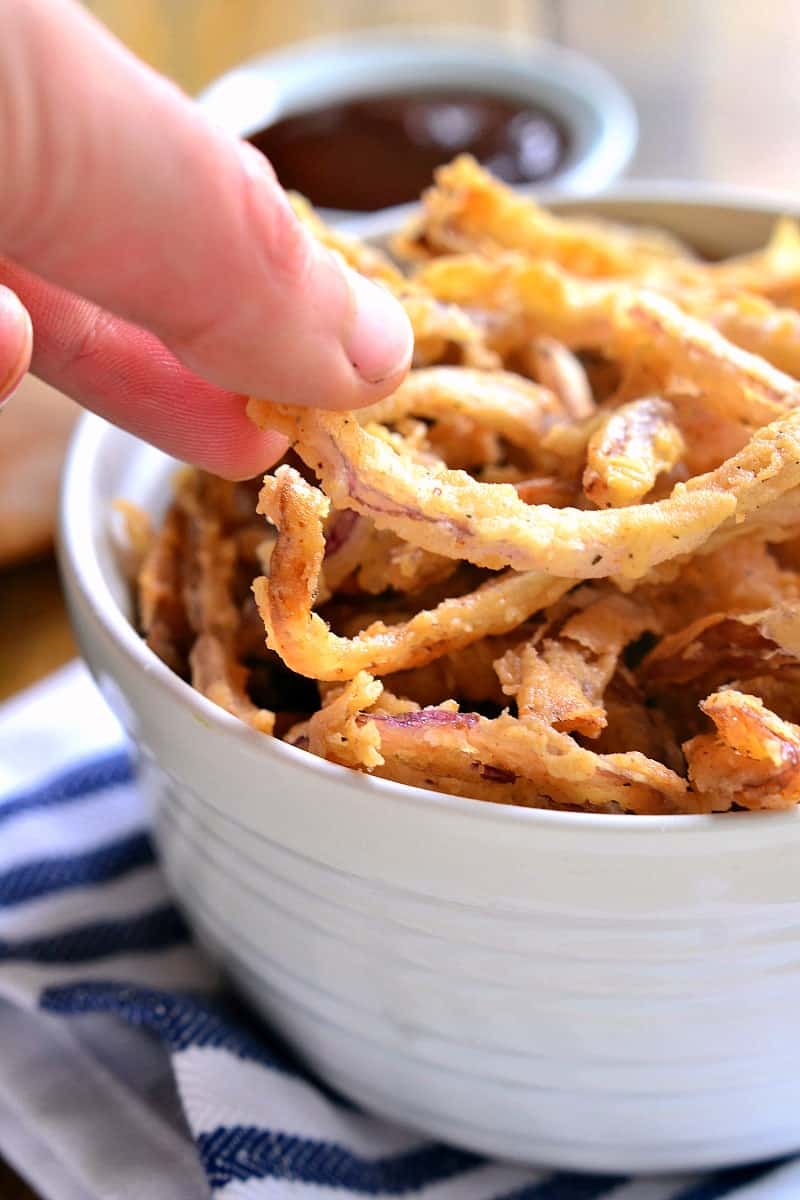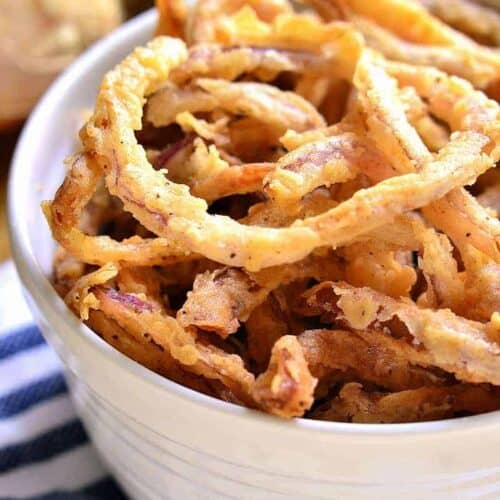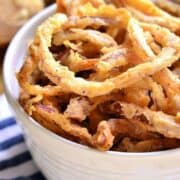 Crispy Onion Strings
Total Time
1
hour
10
minutes
Ingredients
1

large onion

I used red, but vidalia would work well too

2

c.

buttermilk

1

c.

flour

1/4

tsp.

salt

1/4

tsp.

pepper

1/4

tsp.

garlic powder

1/4

tsp.

cumin

1/4

tsp.

cayenne pepper

oil

for frying
Instructions
Slice onion into thin rings.

Place in container with buttermilk; cover and refrigerate 1-2 hours.

In a medium mixing bowl, combine flour and seasonings.

Heat oil in a medium saucepan to 375 degrees.

Remove a handful of onions from buttermilk, dip in flour mixture (shake to remove excess) and place in hot oil .

Fry until golden brown; remove from oil and place on paper towel-lined plate.

Season with salt as desired.