Apple Pie Sangria tastes just like apple pie…in a glass! THE perfect drink for fall!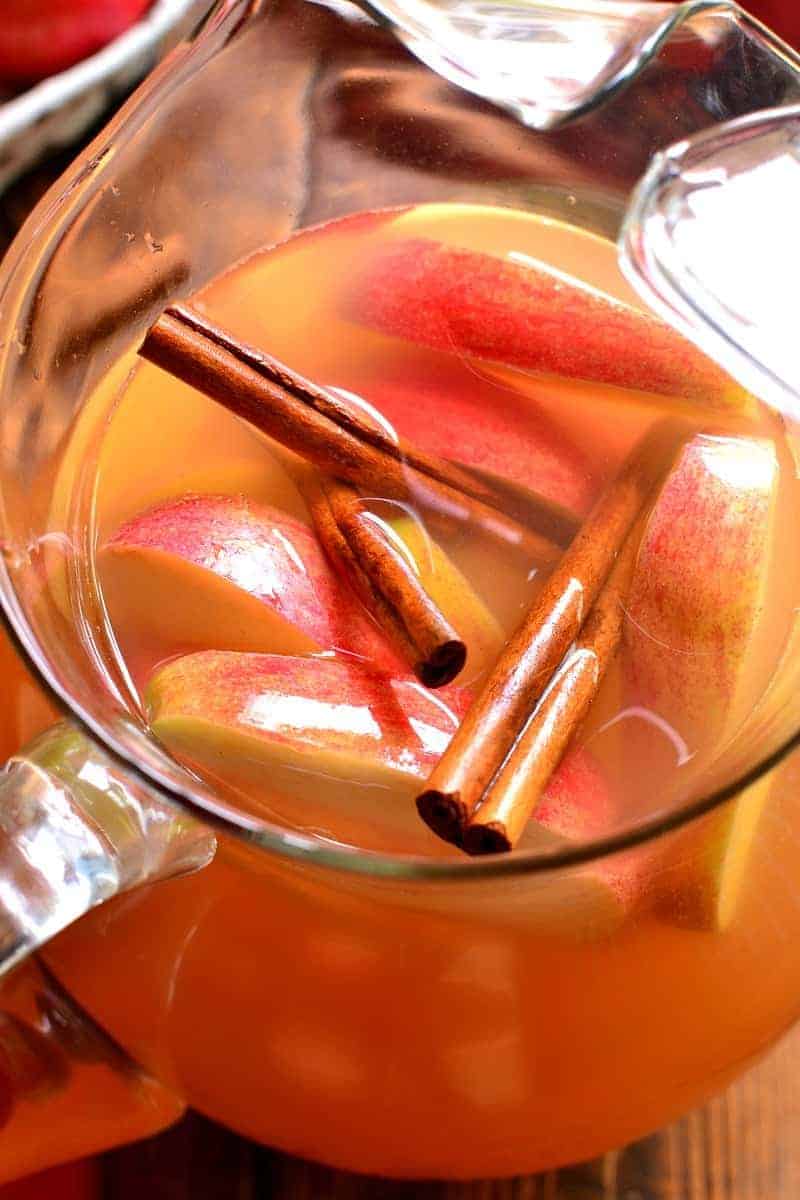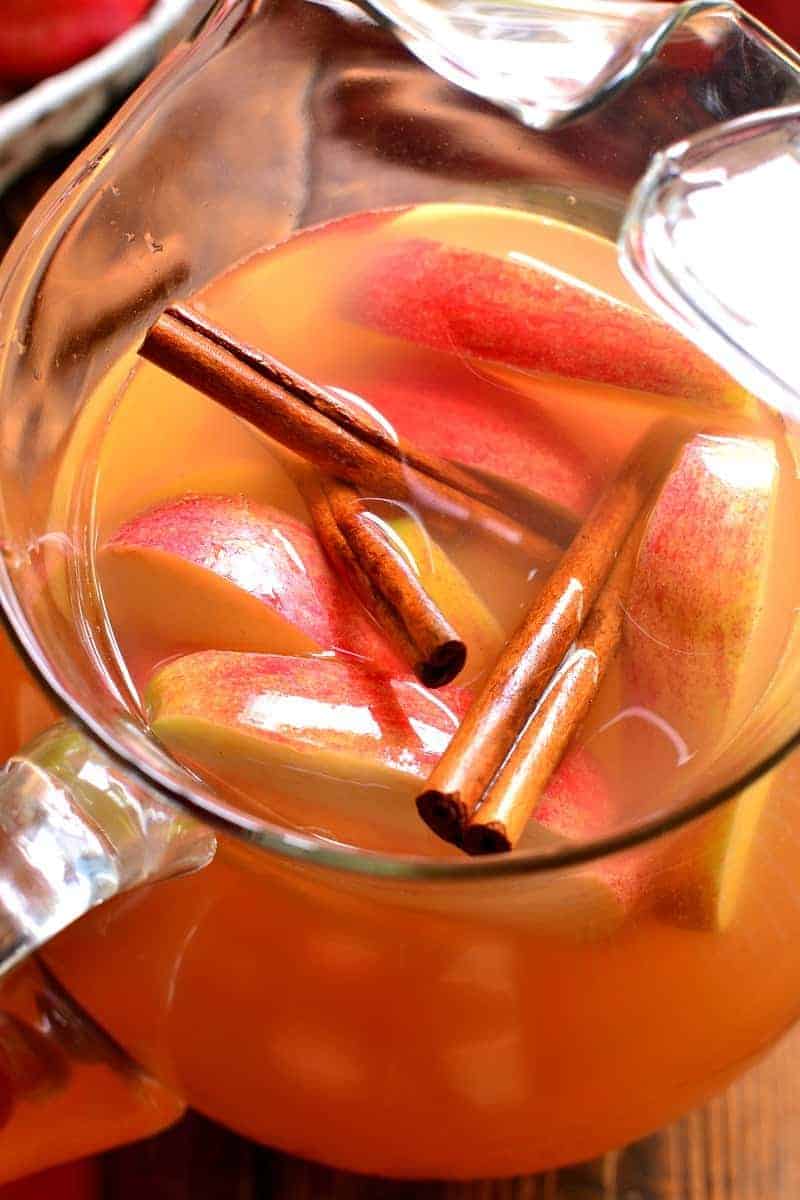 I feel like parenting is a constant balancing act – between believing everything your kids tell you and doubting them at every turn. And….if you're anything like me….you find the believing a lot more difficult than the doubting. (Does that make me horrible?!)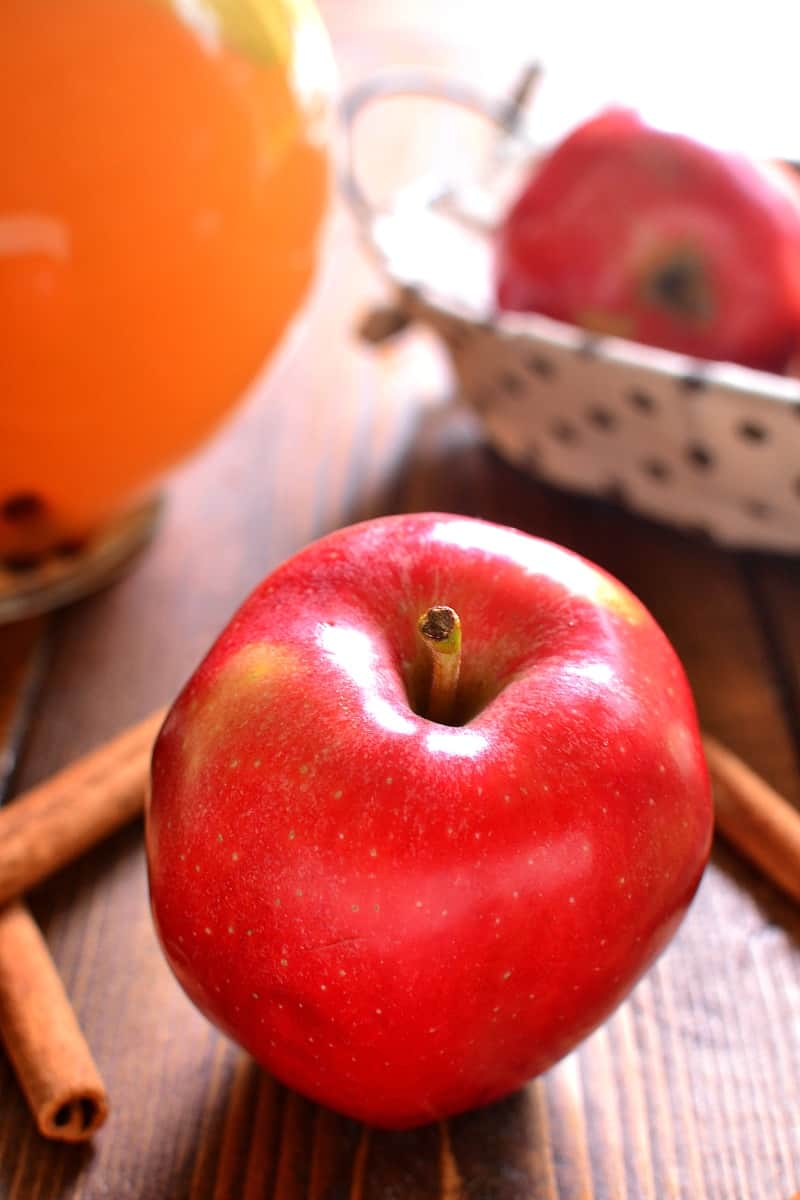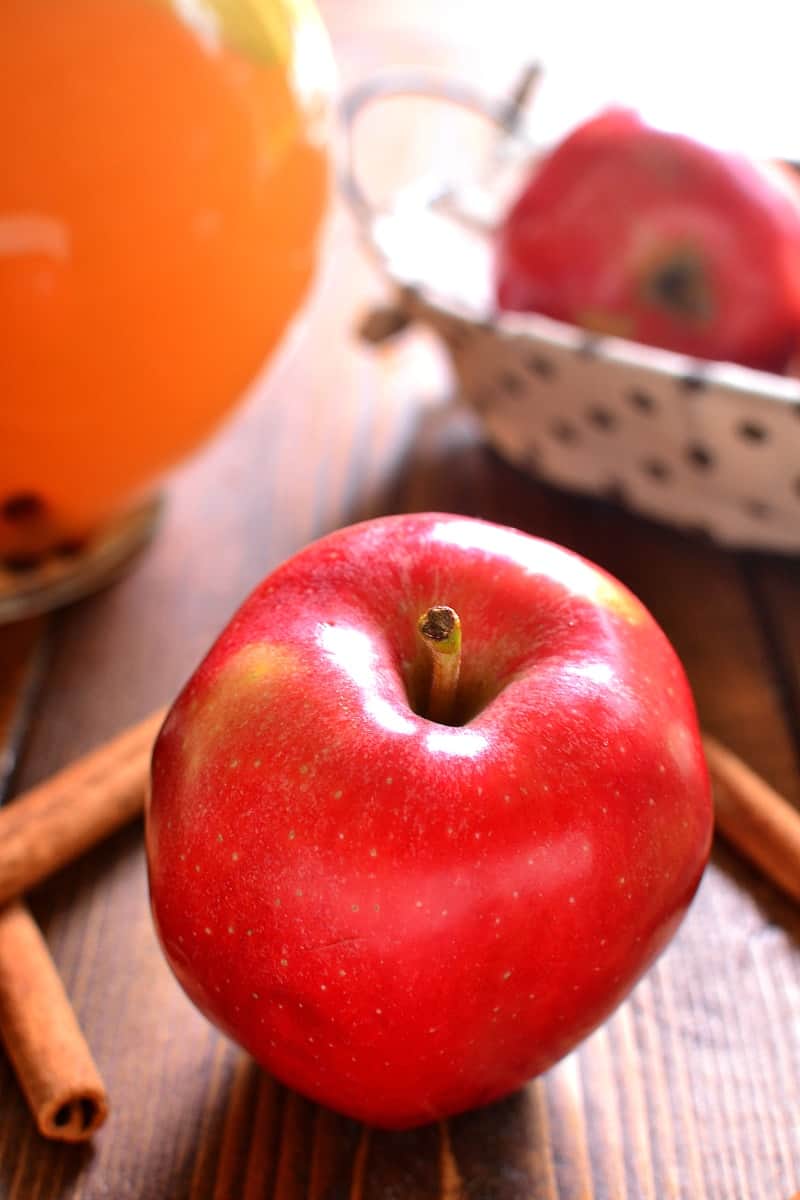 Case in point: Ellia went to a sleepover last weekend, and her friend's parents took them roller skating. She ended up falling on the skating rink, hurting her wrist, calling home crying, and proceeding to complain about it for the rest of the weekend. And….well….let's just say I clearly didn't rush her to urgent care. Nor did I believe it was really as bad as she was making it out to be.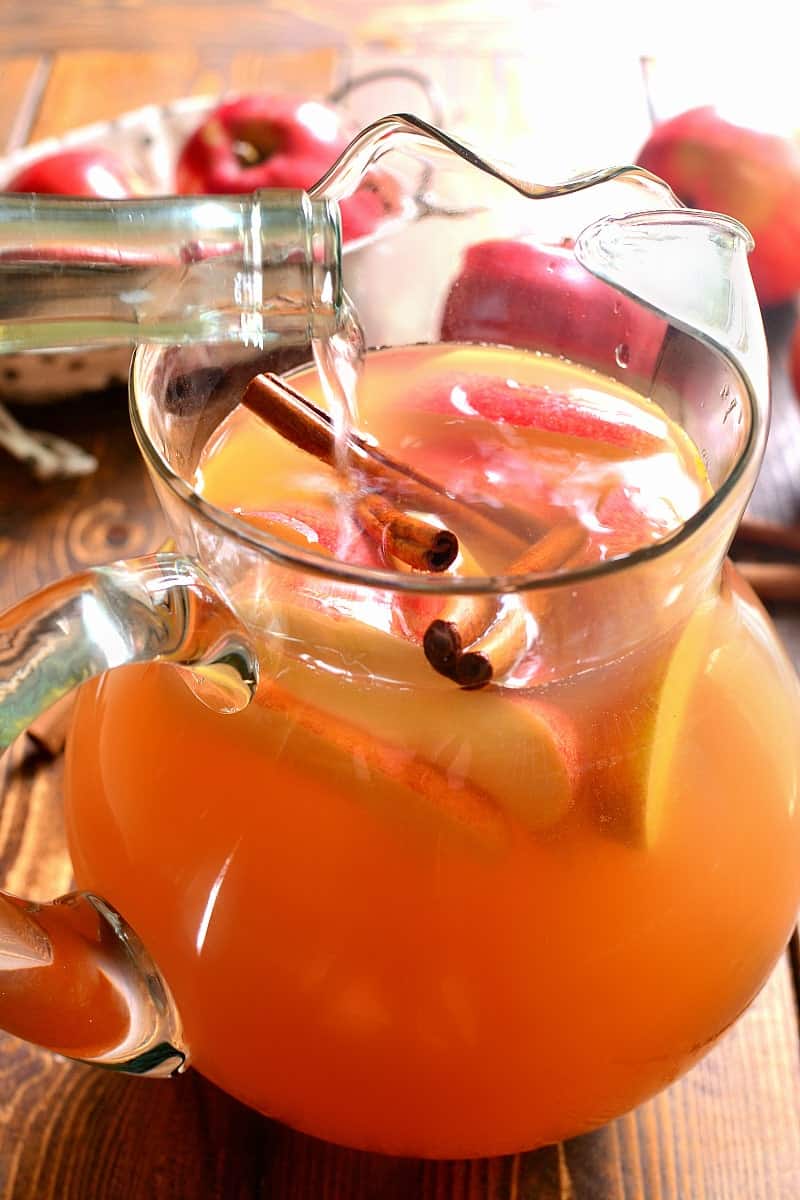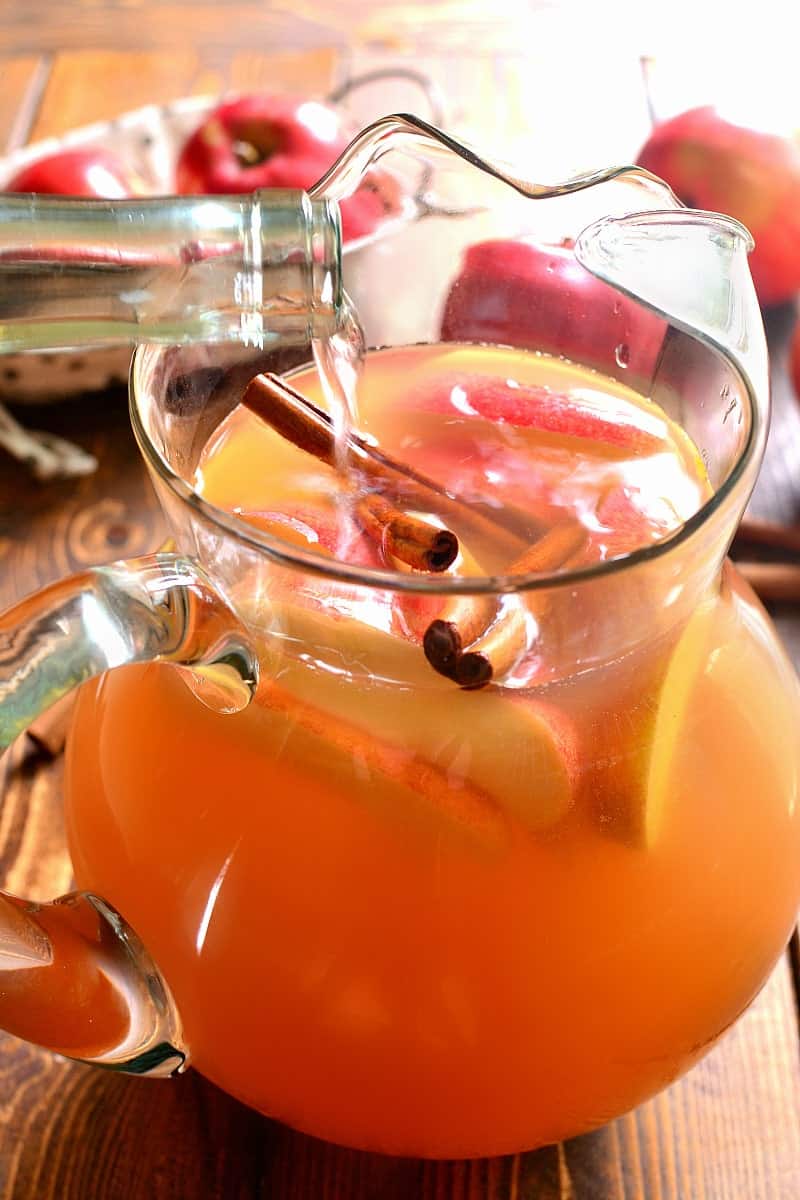 To the point where I sent her to school Monday morning and honestly thought nothing of it. Until my phone rang about 2 hours into the day….and long story short, after a couple different appointments and x-rays, we left the hospital 6 hours later with her arm in a cast. For the second time in her life. I guess when she said it hurt, it really did! I guess I could do a little more believing.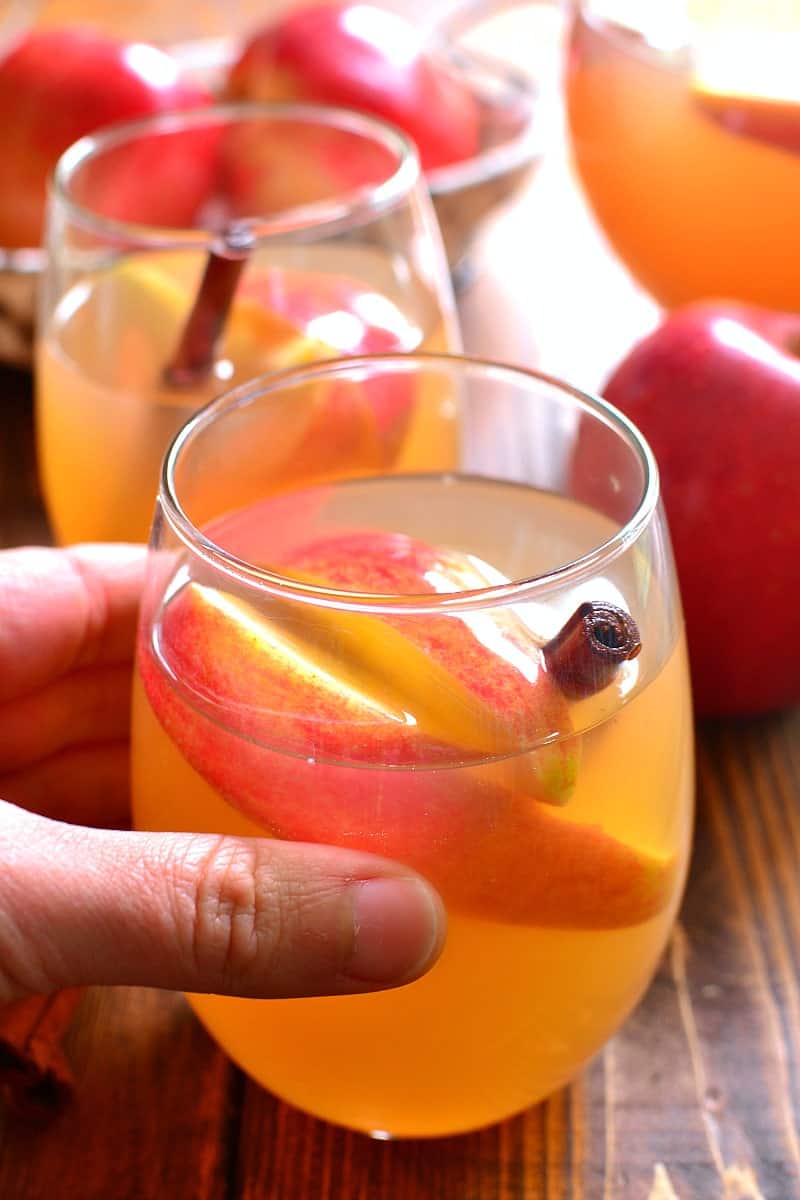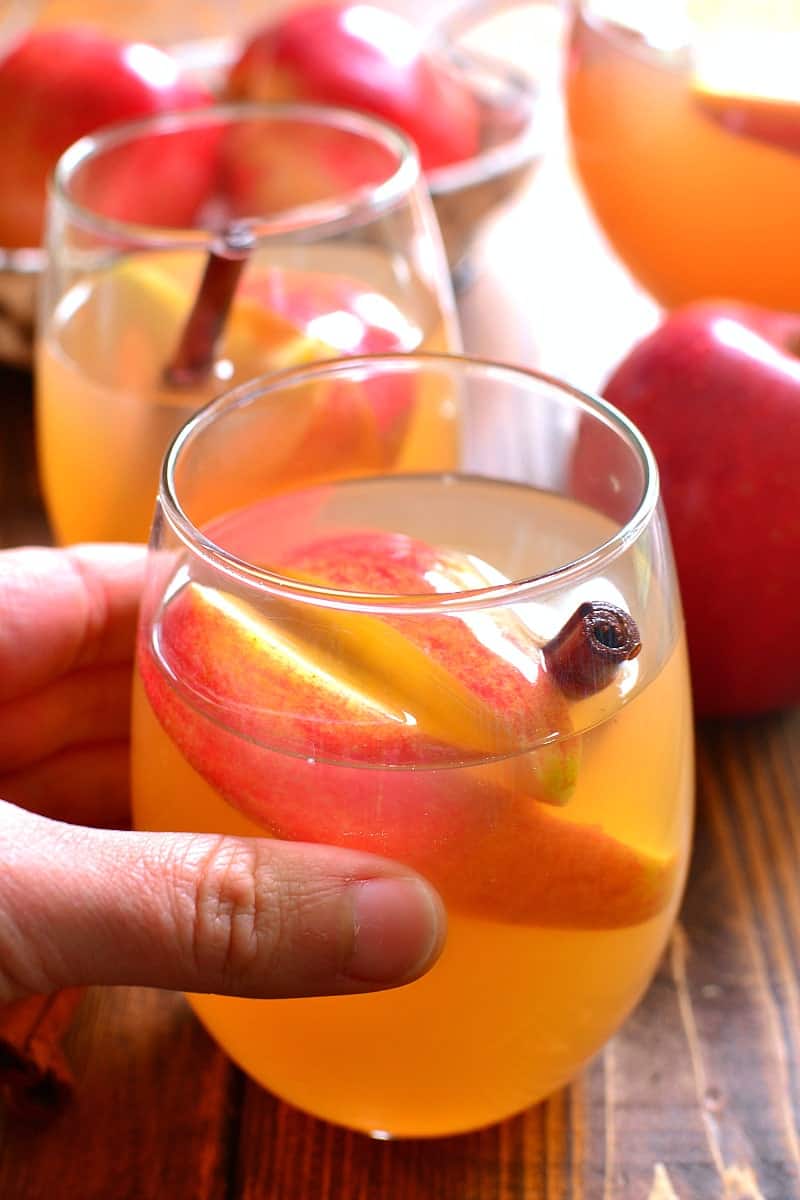 Unfortunately, it's her writing hand, which means writing…and piano…and cello…are all going to be difficult. Fortunately, she has a really good attitude about it. In fact, I think she's actually excited. Because a cast means attention, and when you're a 10 year old girl, attention is a good thing. Of course, Greta knows that, too…..and is struggling with some jealousy….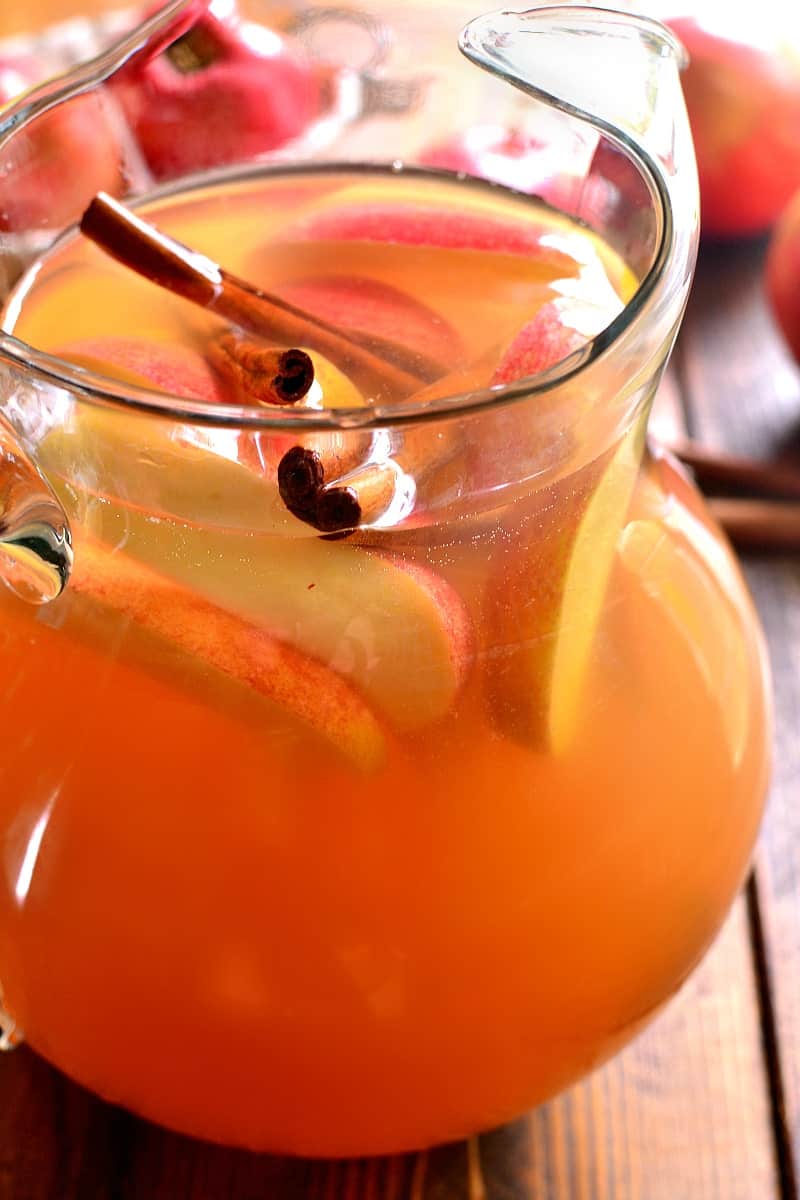 Fortunately for me, I've recently fallen in love with this Apple Pie Sangria. In fact, I have a pitcher of it sitting in the fridge right now. Which somehow makes everything that much better. Because, if you're anything like me, a glass of sangria is my happy place. Especially when it tastes just like apple pie! I've been dreaming up this sangria for a while now….and I must say….I got the recipe *just right*.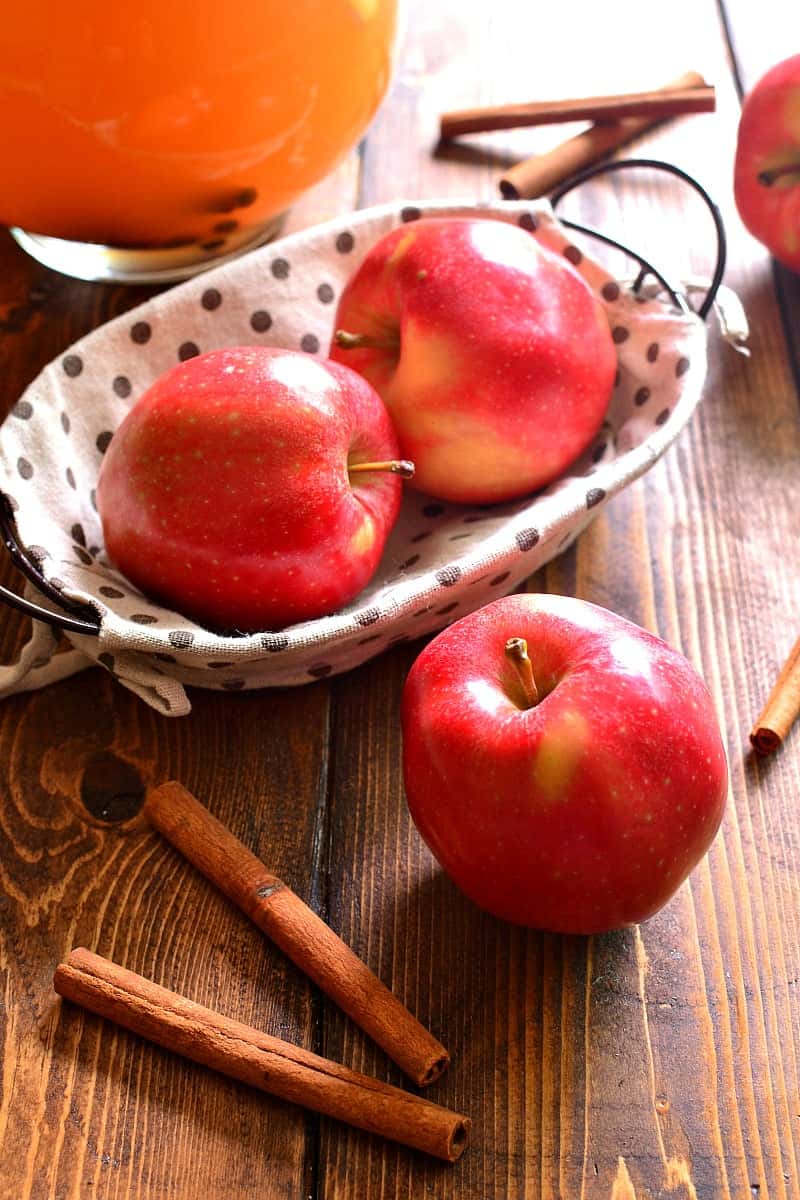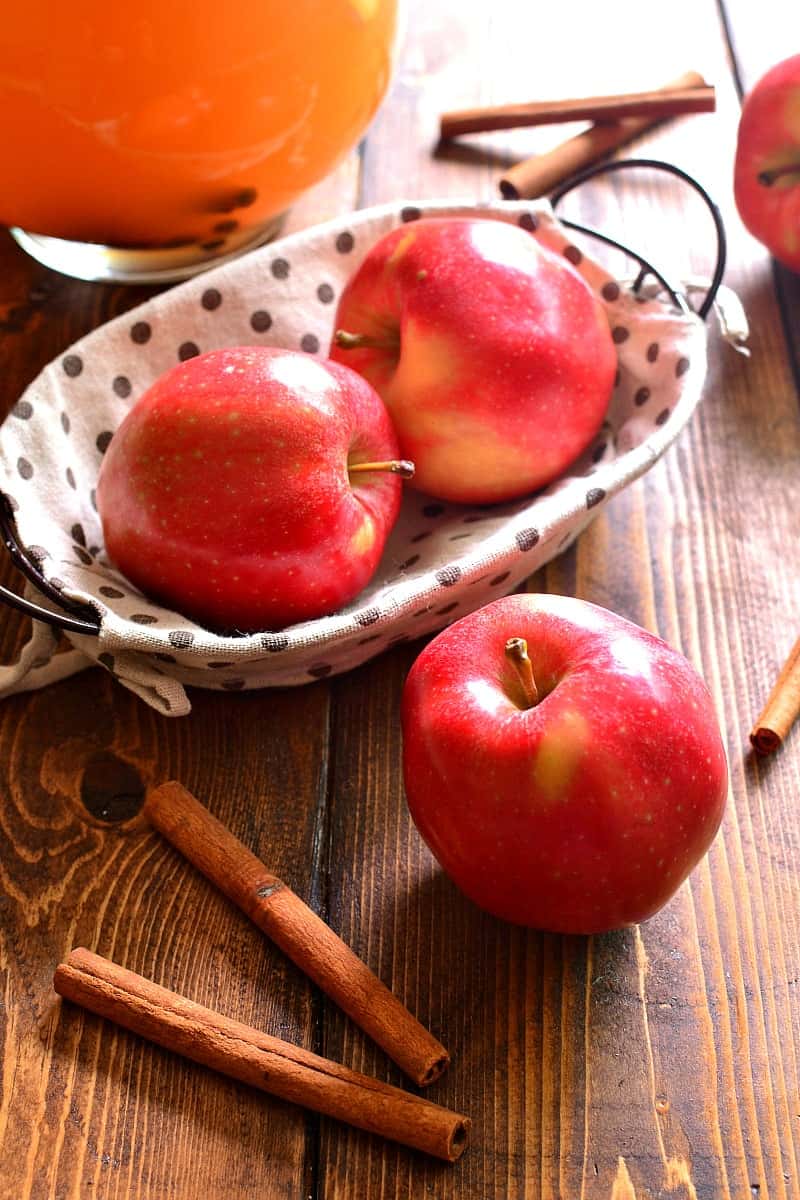 This Apple Pie Sangria has all the flavors of your favorite fall treat – from the apples to the cinnamon to the ice cream on top. So you can finally really drink your dessert. Find yourself doubting? Don't! If ever there was a time to believe, that time is NOW! Apple Pie Sangria is the BEST sangria for fall! My new favorite….and sure to be yours, too!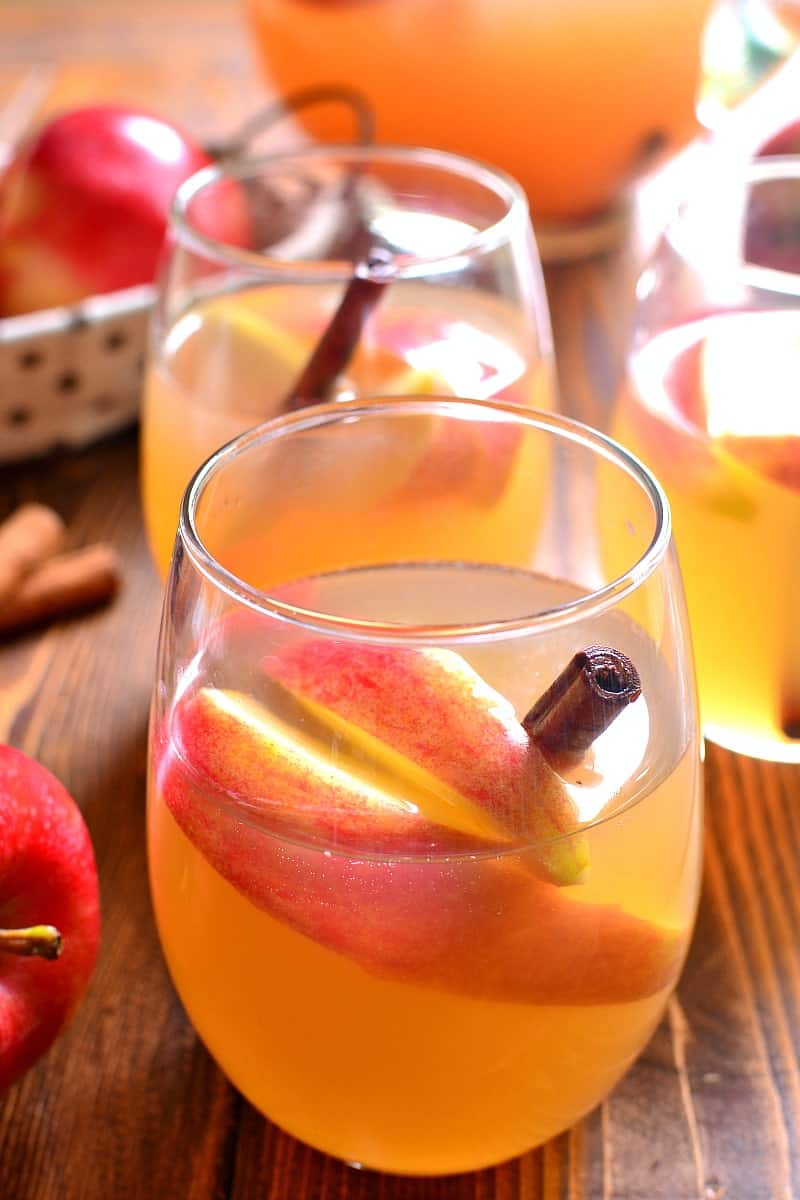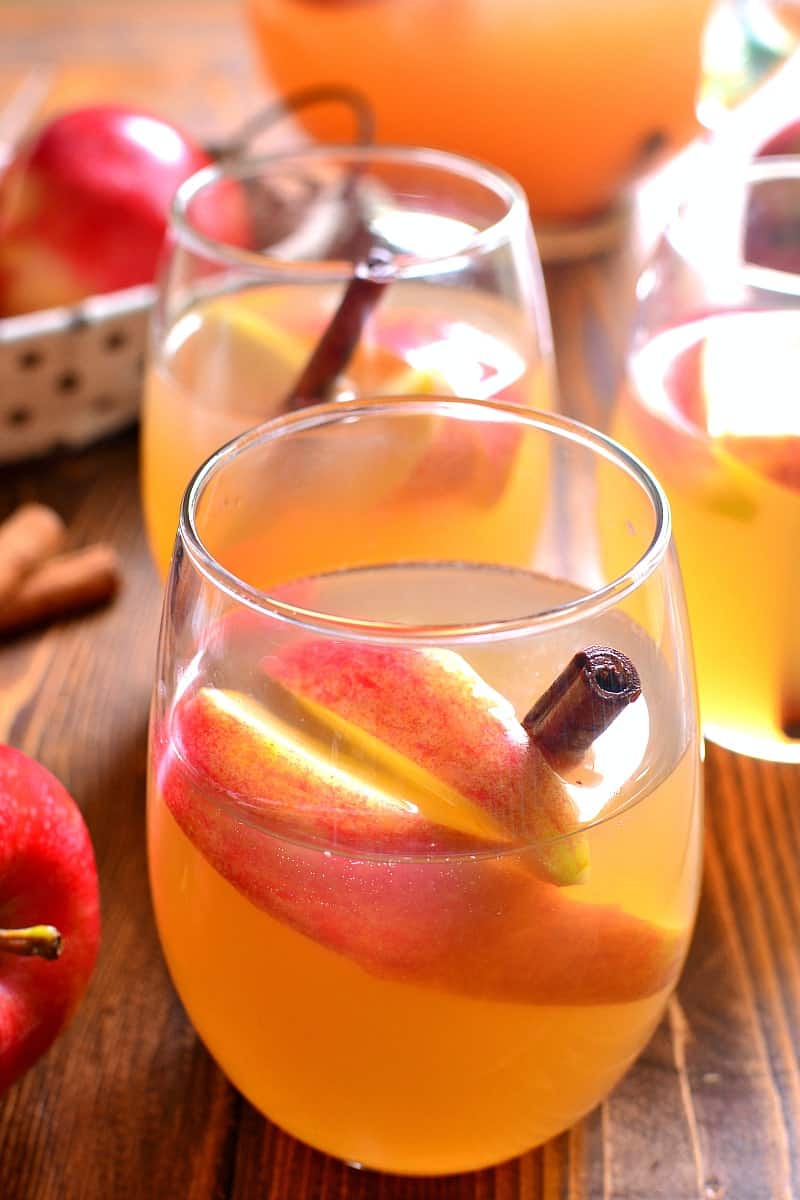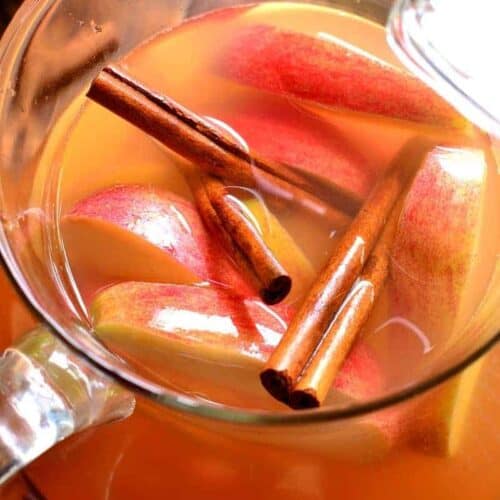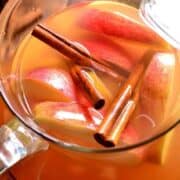 Apple Pie Sangria
Apple Pie Sangria tastes just like apple pie...in a glass! THE perfect drink for fall!
Ingredients
1 750

ml

bottle dry white wine

I used sauvignon blanc

1

c.

apple cider

I used unfiltered

1/2

c.

whipped cream flavored vodka

1/2

c.

apple liqueur

1/2

c.

cinnamon simple syrup

recipe below

1-2

apples

sliced

cinnamon sticks
Cinnamon Simple Syrup
1/2

c.

water

1/2

c.

sugar

4

cinnamon sticks
Instructions
Prepare simple syrup by combining water and sugar in a small sauce pan.

Bring water to a boil, add cinnamon sticks, remove from heat, and cover sauce pan.

Set aside to cool.

Prepare sangria by combining wine, apple cider, vodka, apple liqueur, and cooled simple syrup in large pitcher.

Add sliced apples and cinnamon sticks.

Chill until ready to serve.