Pillsbury Crescent Rolls stuffed with Cookie Butter and brown sugar and topped with a cinnamon-brown sugar mixture… baked to perfection, and the perfect way to start your day!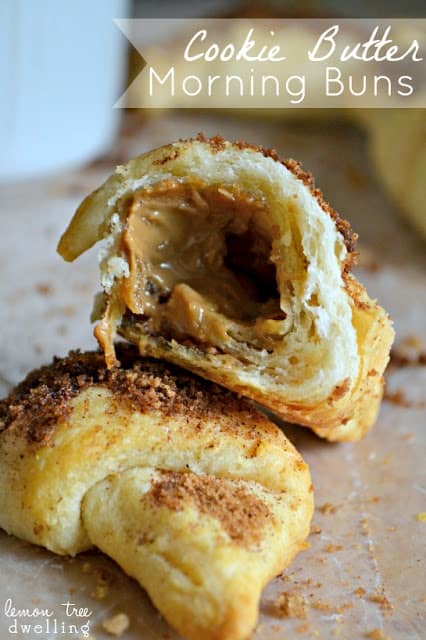 I didn't really plan on making these. No….they were more the result of circumstances this past Sunday morning which led me to care about nothing more than satisfying my kids. Let me explain. Last Thursday, Jorden went to visit a childhood friend in Washington, D.C. He was gone for the entire weekend, and although we are no strangers to him being gone for a few days at a time (he occasionally travels for work) there was something about knowing he was gone "on pleasure" that was different than knowing he's gone "on business".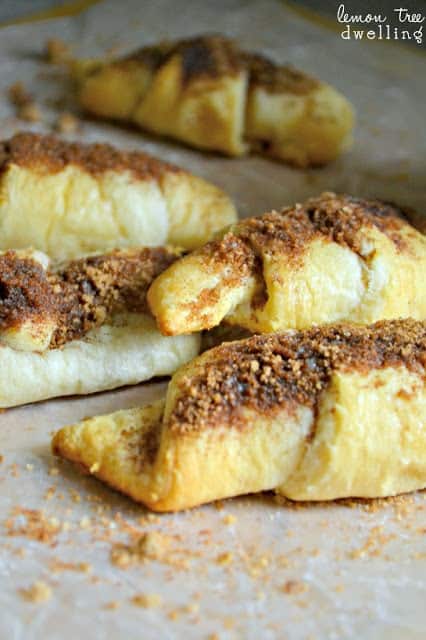 What was different? Well, the best way to describe it is that, this time, I felt entitled. Entitled to make life easier for myself, to have a not-miserable four days….maybe even to have some fun?! After all, I was hearing all about the delicious foods he was eating (multiple small plate meals – my favorite!) and the fun nights out he was having…..and the last thing I wanted to be doing was eating leftovers and falling asleep on the couch at 9 pm!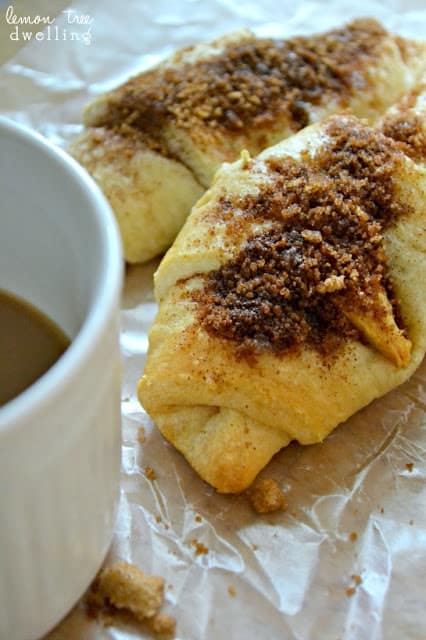 So after school and soccer and responsibilities, I did some things to make his time away more enjoyable for all of us! Like Topper's and a movie night for the kids, and a girls' night in for me! (wine and risotto + close friends is always a good night in my book!) Like playing with the neighbors all day long and ordering sushi for a special treat after everyone was tucked in bed! And then, Sunday morning, like these Cookie Butter Morning Buns. Because no matter how much I was doing to make Jorden's time away more enjoyable…the truth is, it's still exhausting to be a single parent….even if it was only for four days!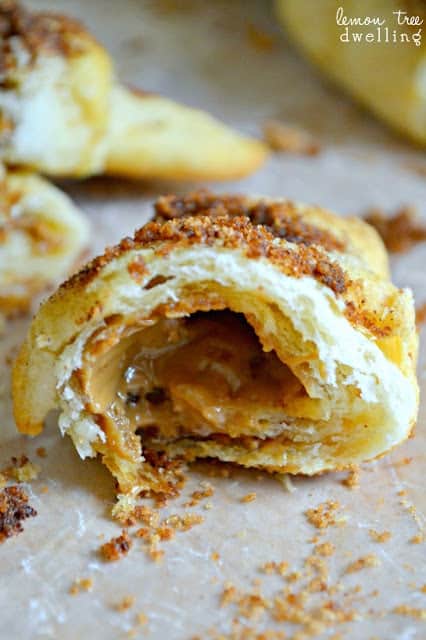 And so, as the kiddos watched Henry Hugglemonster and I drank my morning coffee, I dreamed up these morning buns and surprised them with a special Sunday morning treat. And in 15 minutes flat, they went from missing Daddy to thinking maybe Mommy was pretty cool, after all. And between the three of them, they wiped the plate clean. And I was totally fine with it.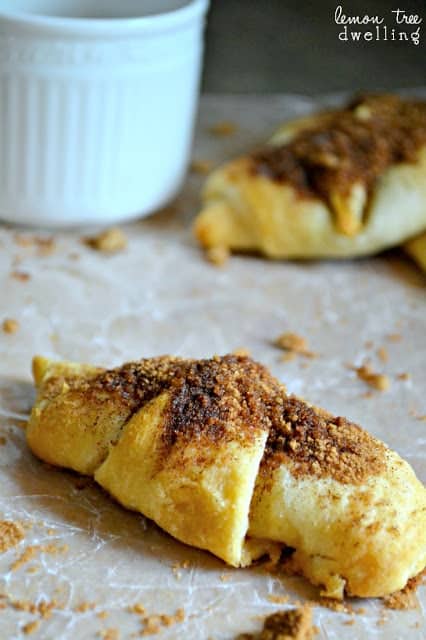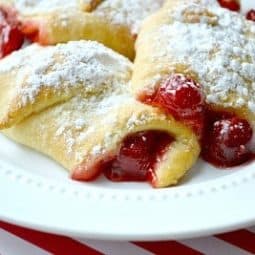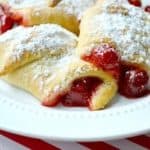 Cookie Butter Morning Buns
Ingredients
1

package Pillsbury Crescent Rolls

3

Tbsp.

cookie butter

4

tsp.

+ 2 Tbsp. brown sugar

1/2

Tbsp.

cinnamon

melted butter
Instructions
Preheat oven to 375 degrees.

Unroll crescent roll into triangles; fill each with 1 tsp. cookie butter and 1/2 tsp. brown sugar

Roll into crescent shape, starting at shortest side of triangle and rolling to opposite point.

Bake 10-12 minutes.

In a small bowl, combine 2 Tbsp. brown sugar and 1/2 Tbsp. cinnamon. Divide evenly among baked crescent rolls and drizzle with melted butter.