This Coconut White Chocolate Mocha is just like your favorite coffeehouse special! Indulge and treat yourself to this rich and flavorful mocha in the comfort of your own home.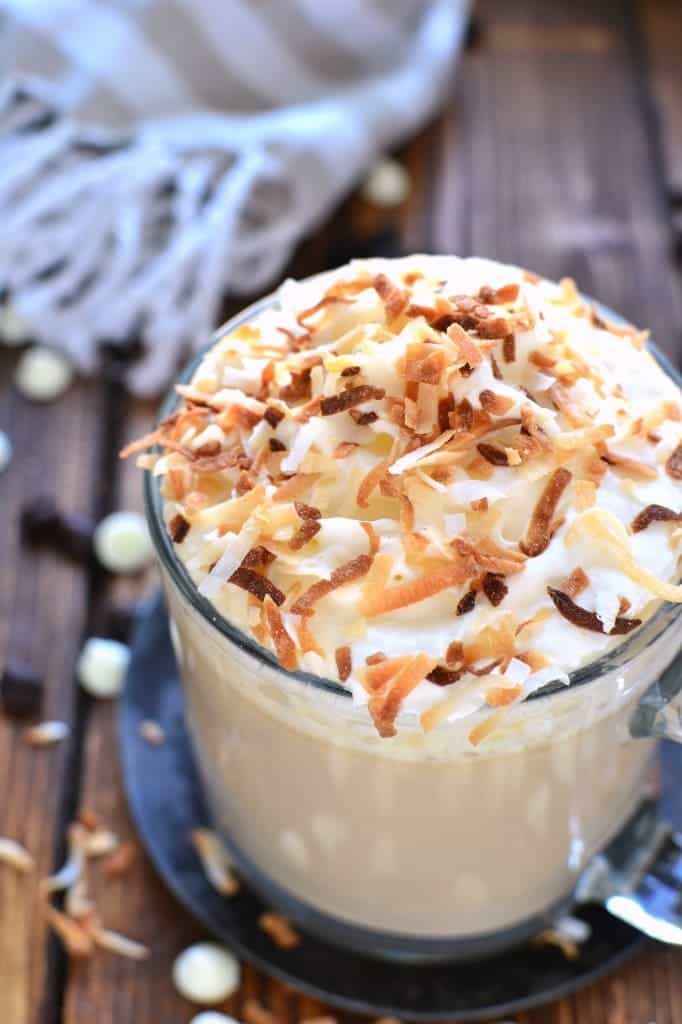 I was talking with a friend the other day about simple luxuries – the little ways we treat ourselves on a daily basis. And you know what she asked me? She asked if I set my coffee maker at night, so that when I wake up in the morning, I wake up to the smell of freshly brewed coffee.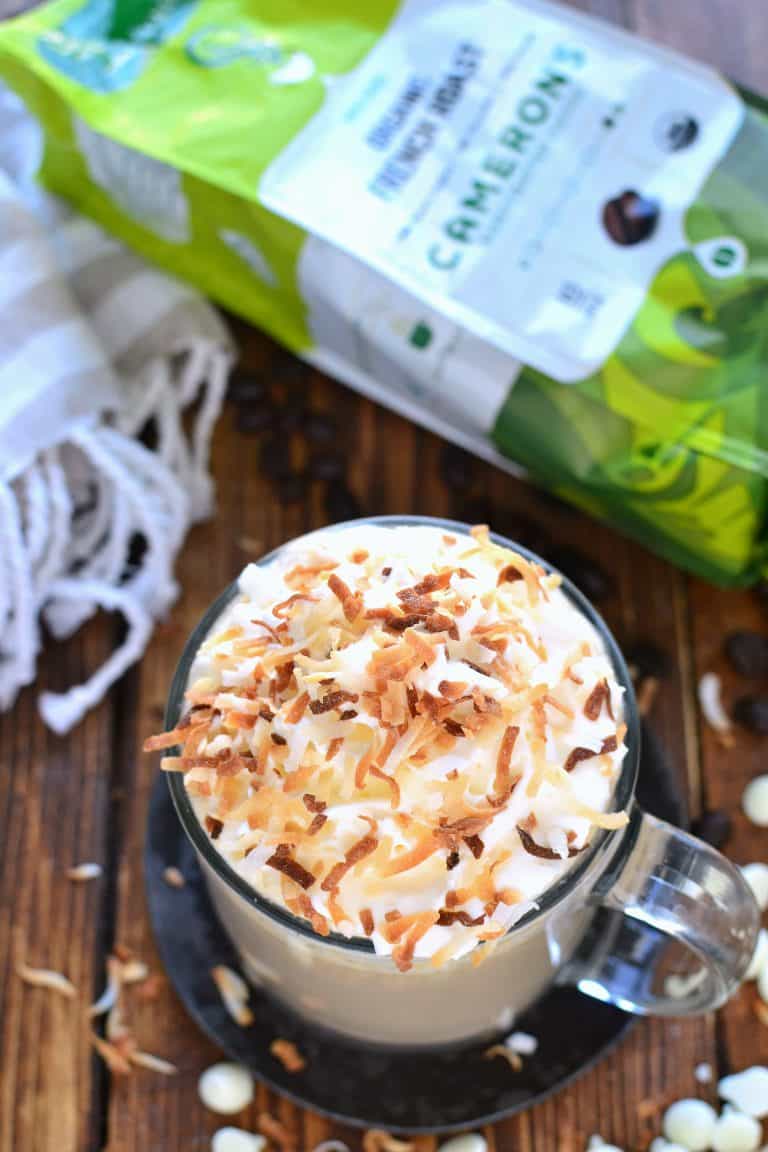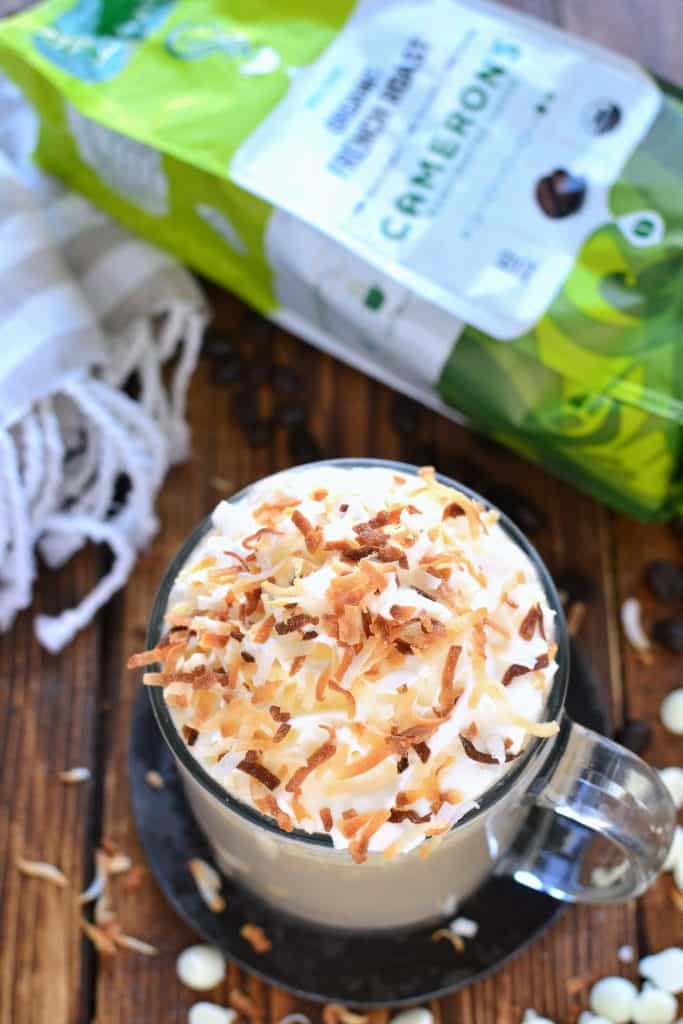 Genius! I don't know why I never thought of programming my coffee maker, but it totally makes sense. There are plenty of mornings when the thought of coffee gets me out of bed. But the smell of coffee? Even better!!!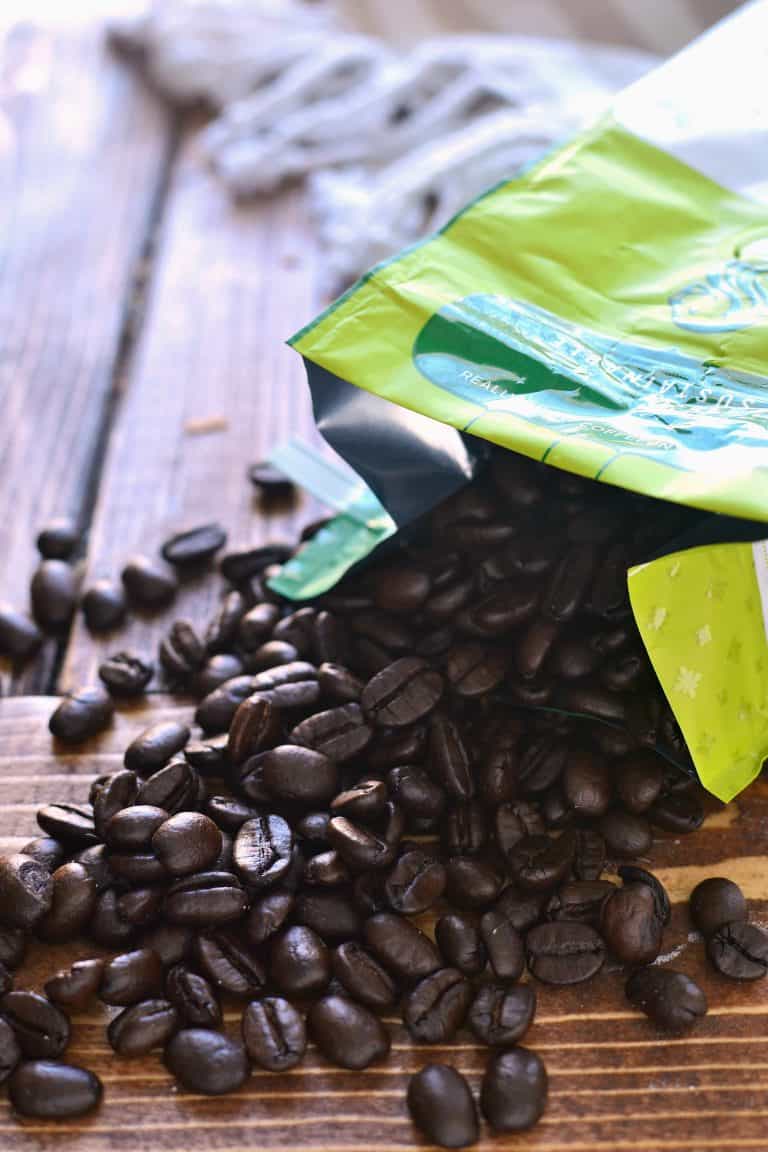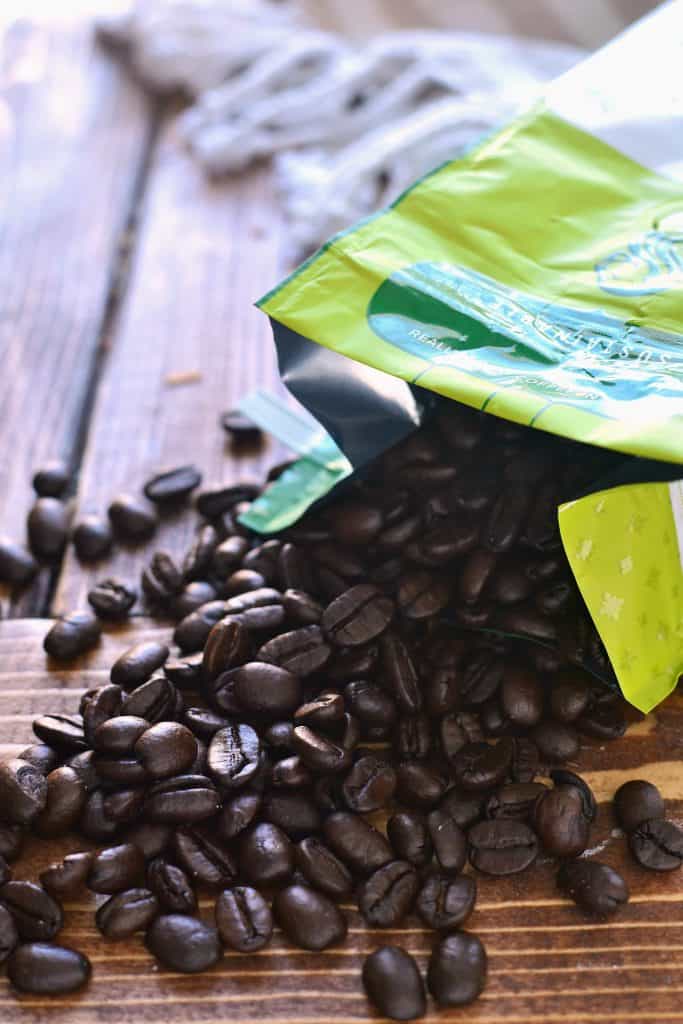 It really is all about the little things, right? And the older I get, the more and more true that becomes! At one point in my life, treating myself would have looked more like stopping for a fancy drink from my favorite coffee shop. But who wants to leave their house for that?
Coconut White Chocolate Mocha – a decadent treat
Of course, I'm not ready to give up on fun coffee drinks altogether, which is why I decided to start making them at home. Starting with Cameron's Coffee and this Coconut White Chocolate Mocha! Have you heard of Cameron's Coffee? It's a specialty, small batch roastery based in Shakopee, Minnesota. I recently had the opportunity to sample their coffee, and I am in LOVE! Cameron's uses 100% Specialty Grade Arabica beans, the top 10% of coffee beans in the world. Which translates to amazing flavor….(and believe me, I'm picky!) Even better? Cameron's is committed to sustainability, meaning less chemical and pesticide usage, energy conservation, environmental preservation, and fair prices for farmers.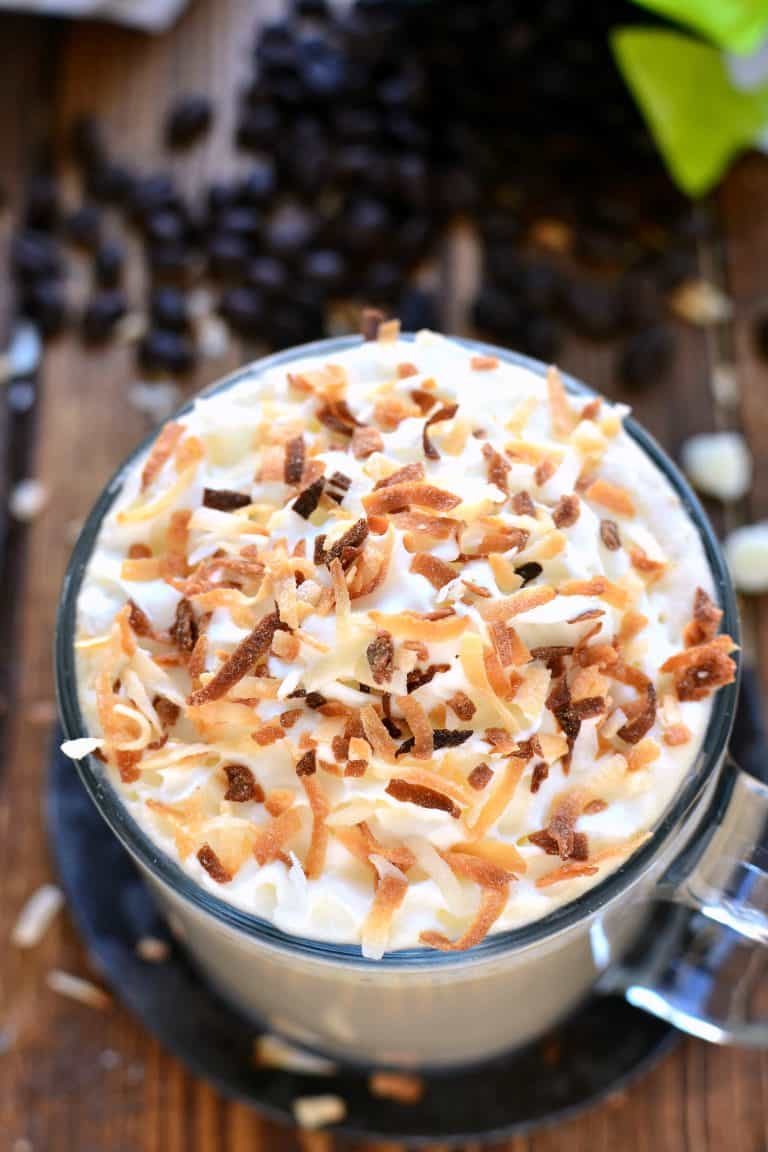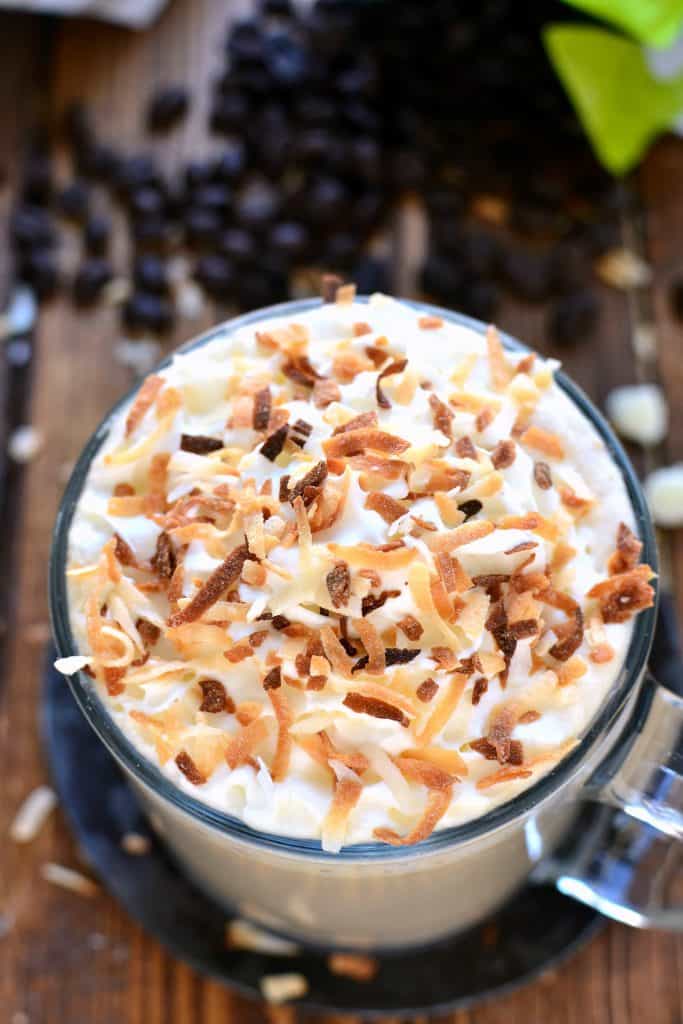 My favorite flavor so far is their Organic French Roast, but every one I've tried has been delicious! And since it's available at retailers nationwide, I'm seeing a whole lot more in my future. It's a simple, affordable daily luxury I can get behind….and one I can feel GREAT about. Kinda like this Coconut White Chocolate Mocha! (You have to try it!!!)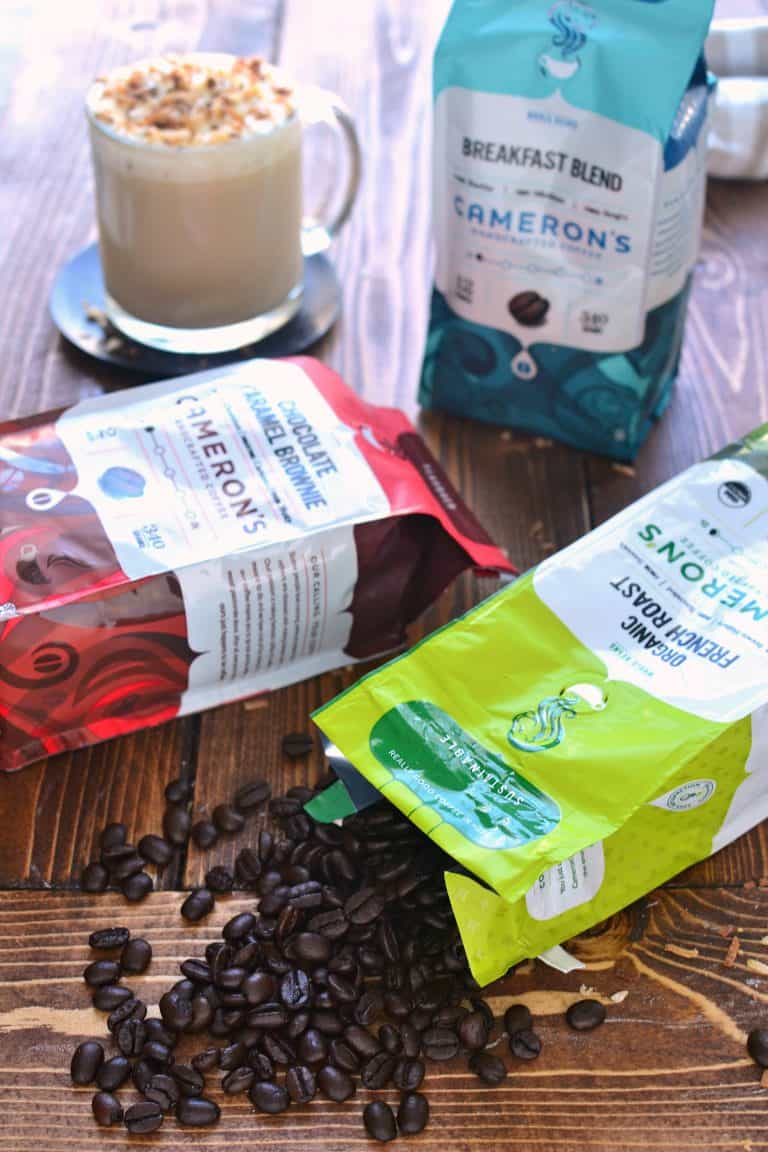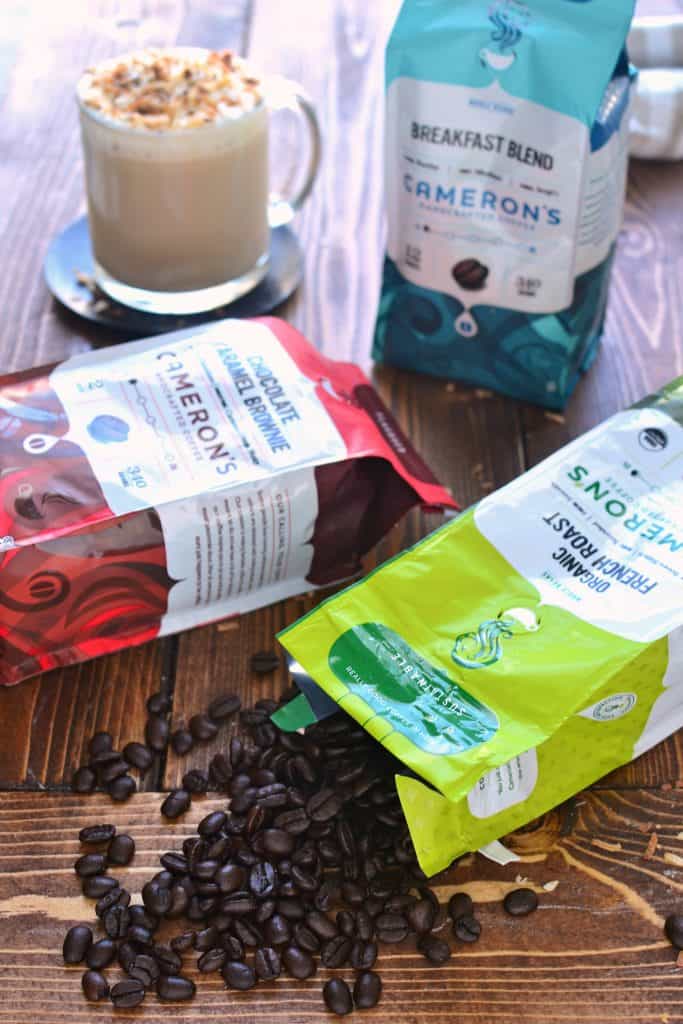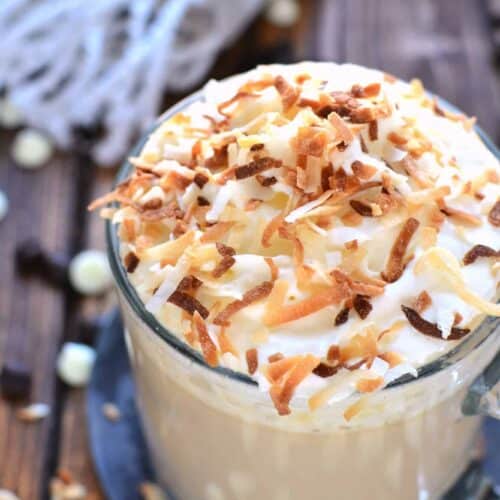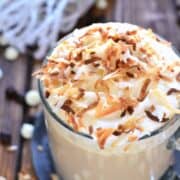 Coconut White Chocolate Mocha
This Coconut White Chocolate Mocha is just like your favorite coffeehouse special! The perfect way to treat yourself....at home!
Ingredients
1 1/2

c.

half & half

1/3

c.

white chocolate chips

1

tsp.

coconut extract

1

c.

water

4

Tbsp.

finely ground coffee

Whipped cream

Toasted coconut

for garnish
Instructions
Combine half & half, white chocolate, and coconut extract in a small saucepan.

Heat on low, stirring occasionally, until white chocolate is melted.

Brew coffee using 4 Tbsp. finely ground coffee and 1 c. water.

Combine brewed coffee with white chocolate mixture.

Top with whipped cream and toasted coconut.
Your perfect mocha requires a coffee cake to go with it. Try my Peach Cobbler Coffee Cake to enjoy with your coffee!