Chocolate Sangria – made with just 3 ingredients and garnished with fresh strawberries! This sangria is the ultimate rich, creamy, chocolatey cocktail….perfect for Valentine's Day or just because.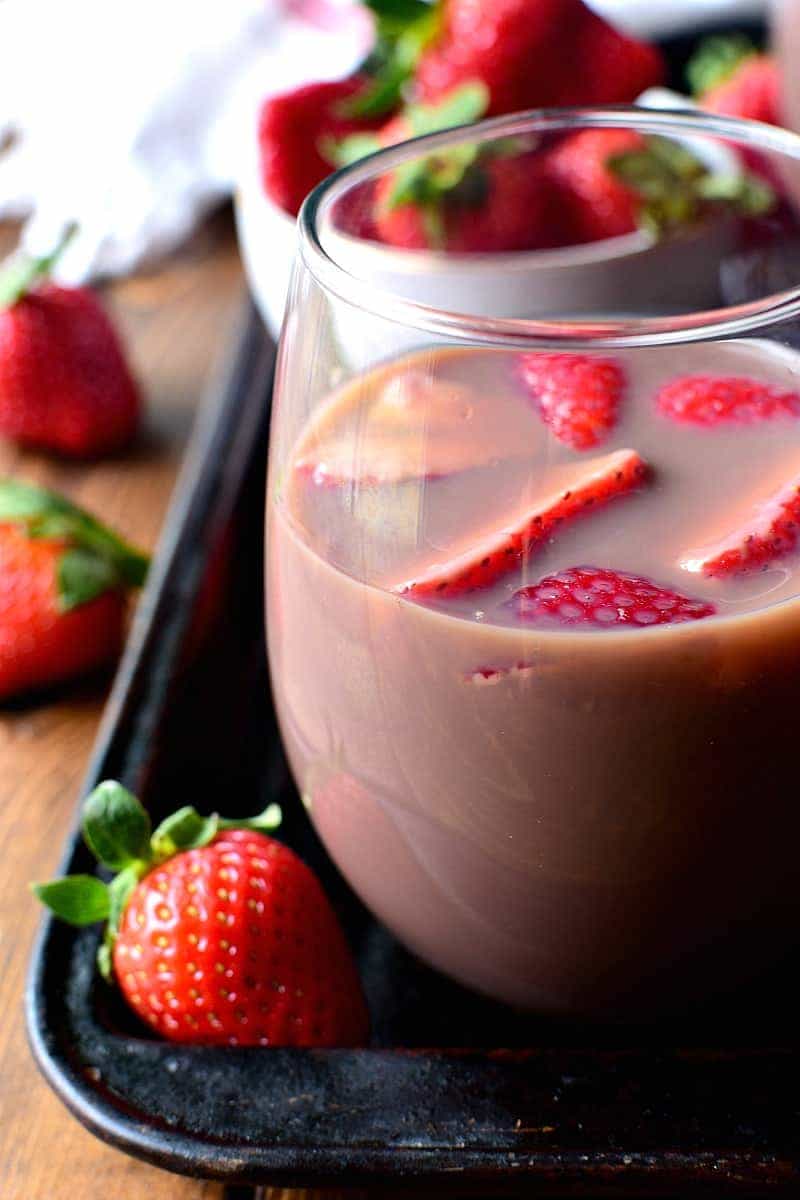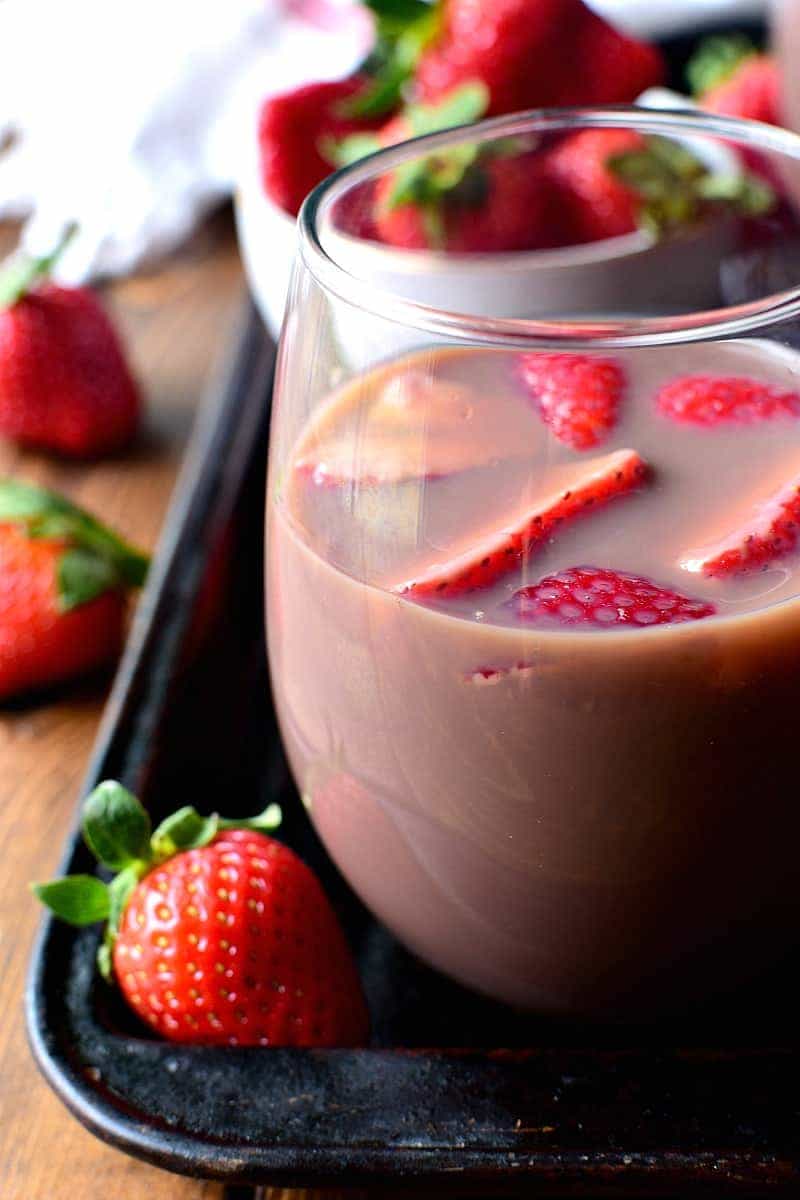 Have you ever wondered why I don't post more desserts on Lemon Tree Dwelling? ME TOO!!! I love desserts….love them….and to be honest, that's probably exactly why I don't share more of them with you. Because if I did, I'd eat. them. ALL. And, well, that wouldn't be good for anyone.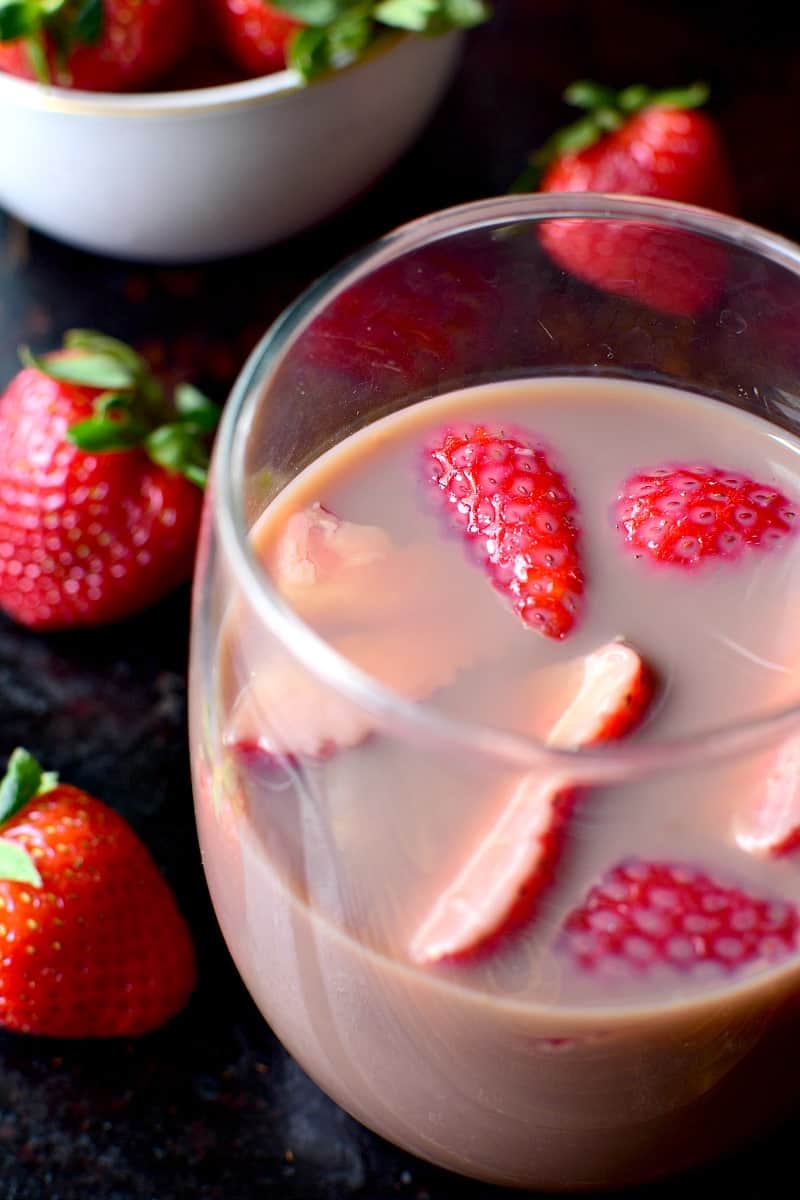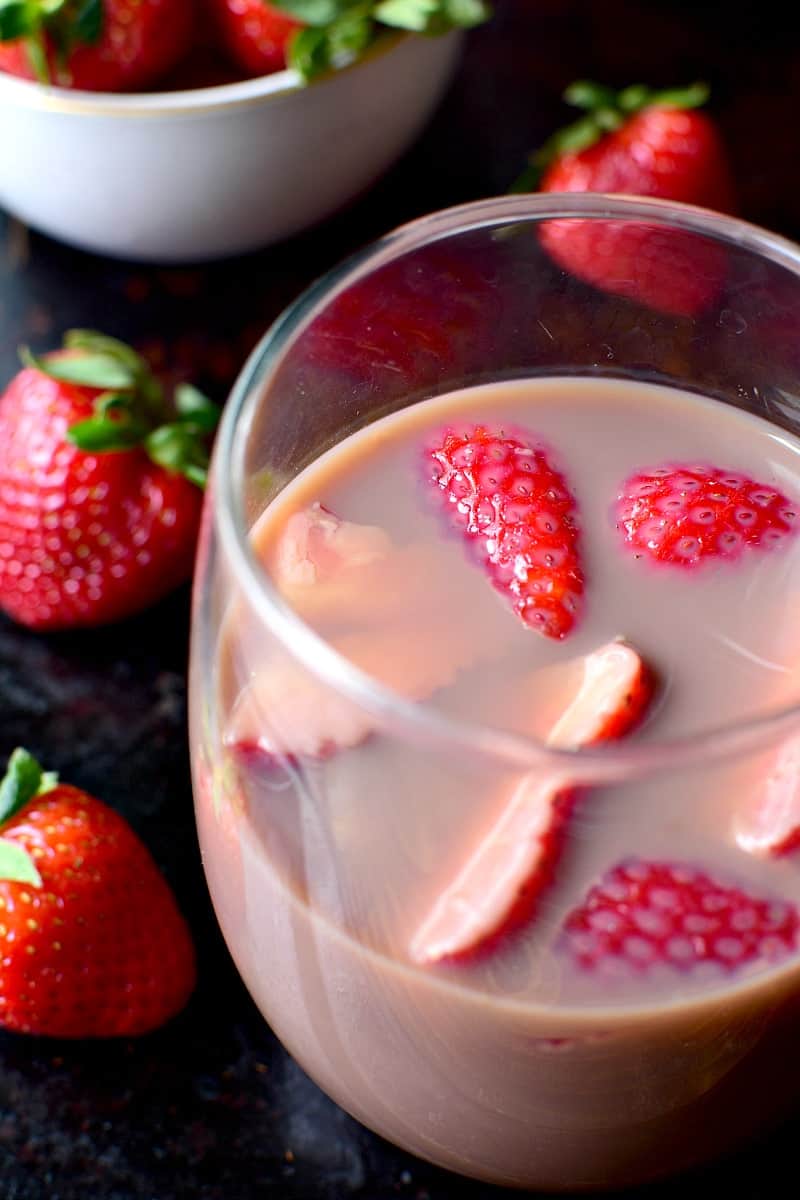 Seriously. Where does a sweet tooth come from, anyway? Because I've had one for as long as I can remember….but Jorden has ZERO. For real. He's the type of person who can take one bite of a dessert and then be done. WHAT!?!? How is that even possible!?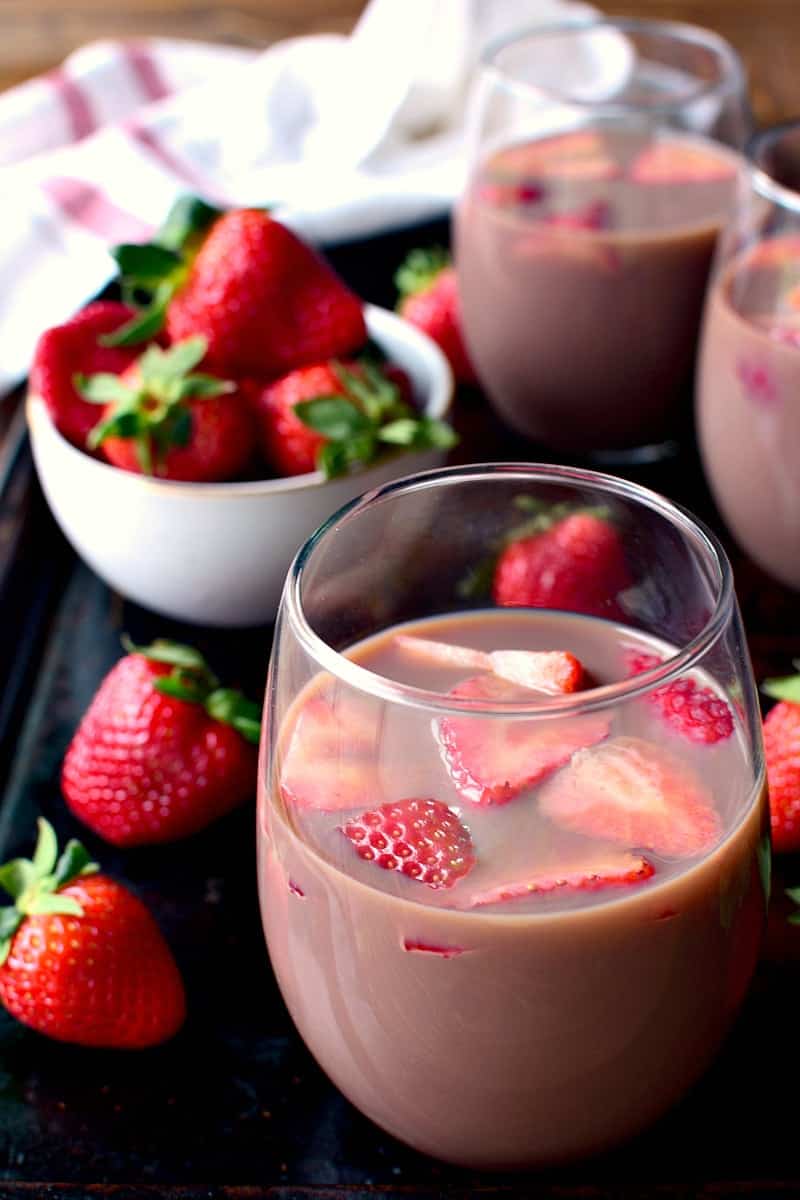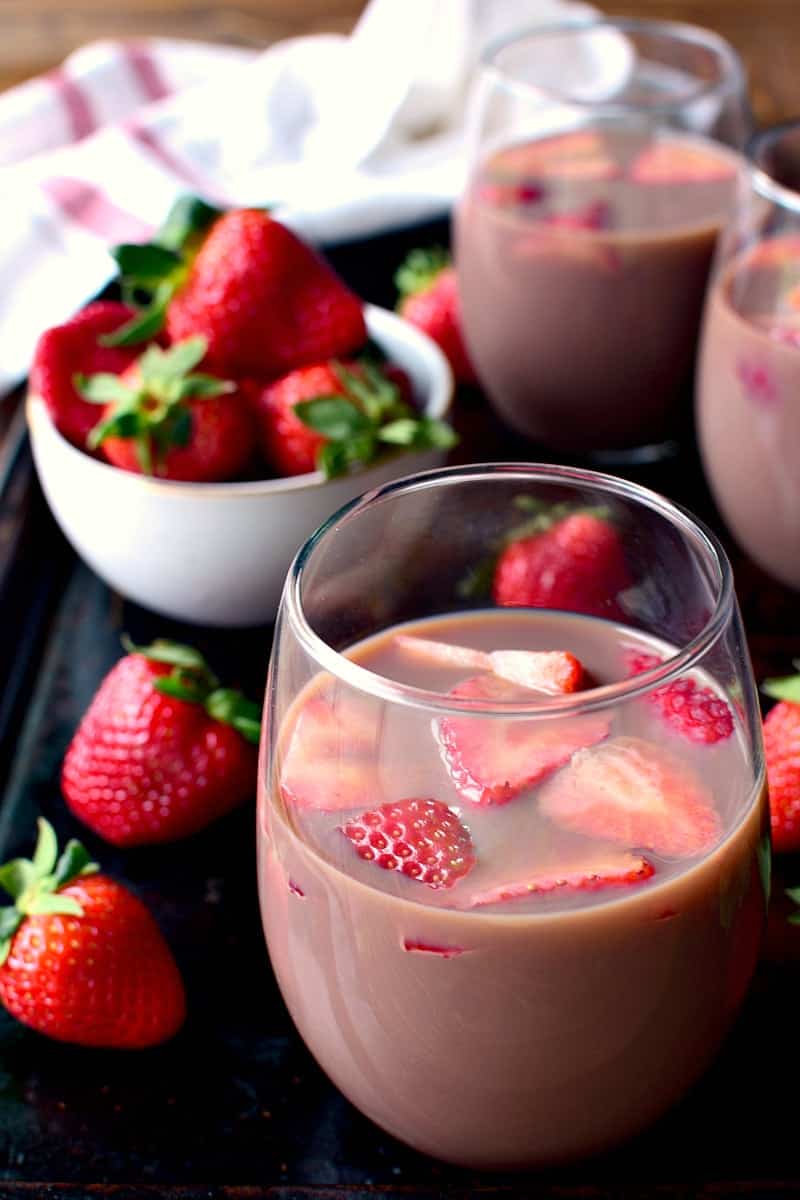 Of course, I have certain treats that are more of a weakness than others….like Twizzlers Bites, Twizzlers Nibs, Peanut M&M's, or anything gummy. The Twizzlers are by far the worst….so bad, in fact, that no matter how hard I try, I can't even stay away from them. And once I open a bag of them, it has a 3 day maximum shelf life. Yep. It's bad.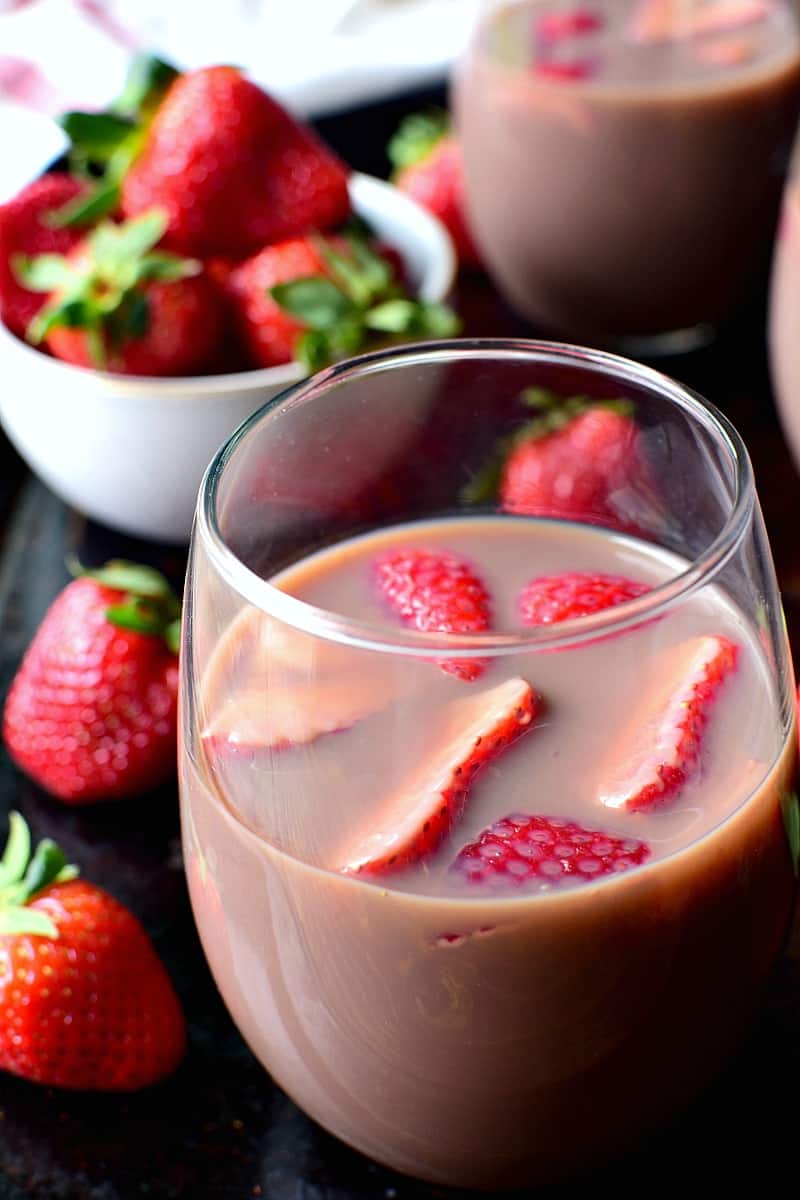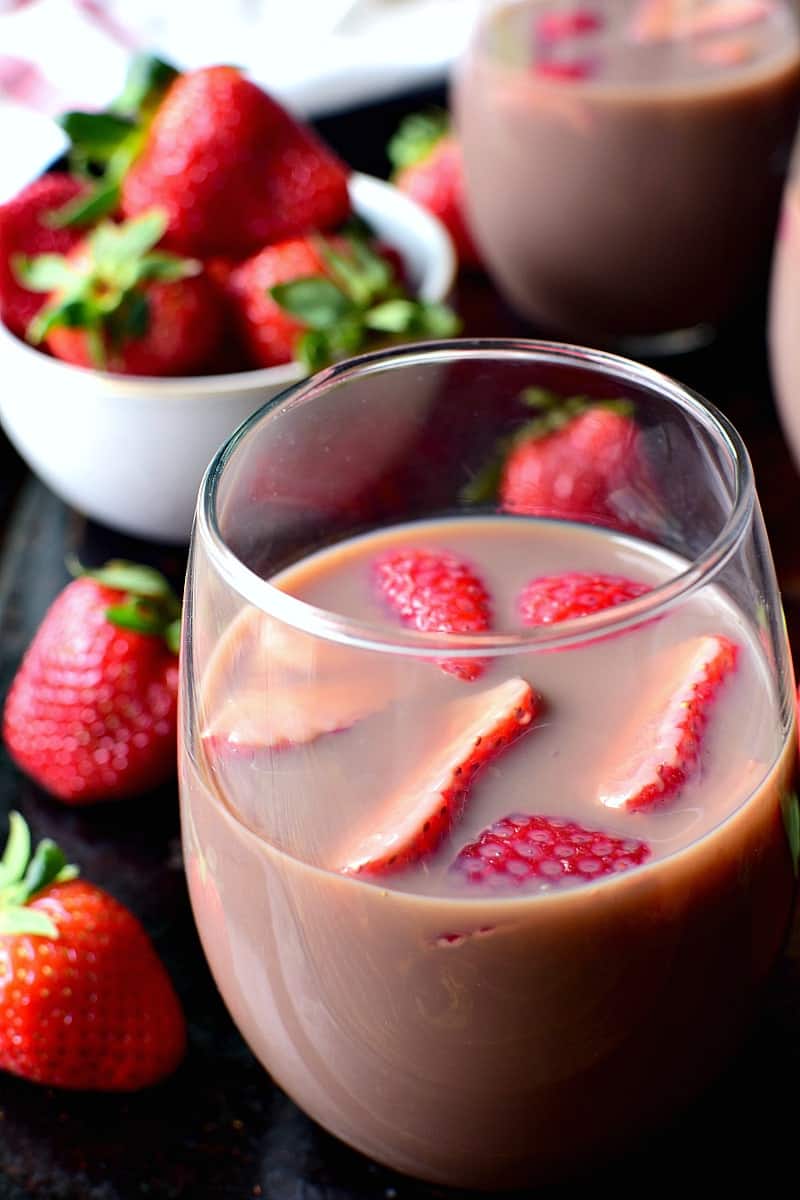 And it's especially bad coupled with my love of wine. Because, sweet tooth or not, there's only so much sweetness one person should give into. And I can guarantee I surpass the limit. So…..I got to thinking. What if I make a drink that's more like a dessert, so maybe it will cover both bases at once!? Introducing: Chocolate Sangria. This Chocolate Sangria starts with rich, creamy chocolate wine, paired with vodka, hazelnut liqueur, and fresh strawberries. It's a little bit like Nutella dipped strawberries…..clearly one of the best desserts ever invented. And it's just in time for Valentine's Day! I don't know about you, but Chocolate Sangria on Valentine's Day would make me one happy girl. And who are we kidding? Chocolate Sangria would make me one happy girl ANY day! And I have the feeling I'm not the only one.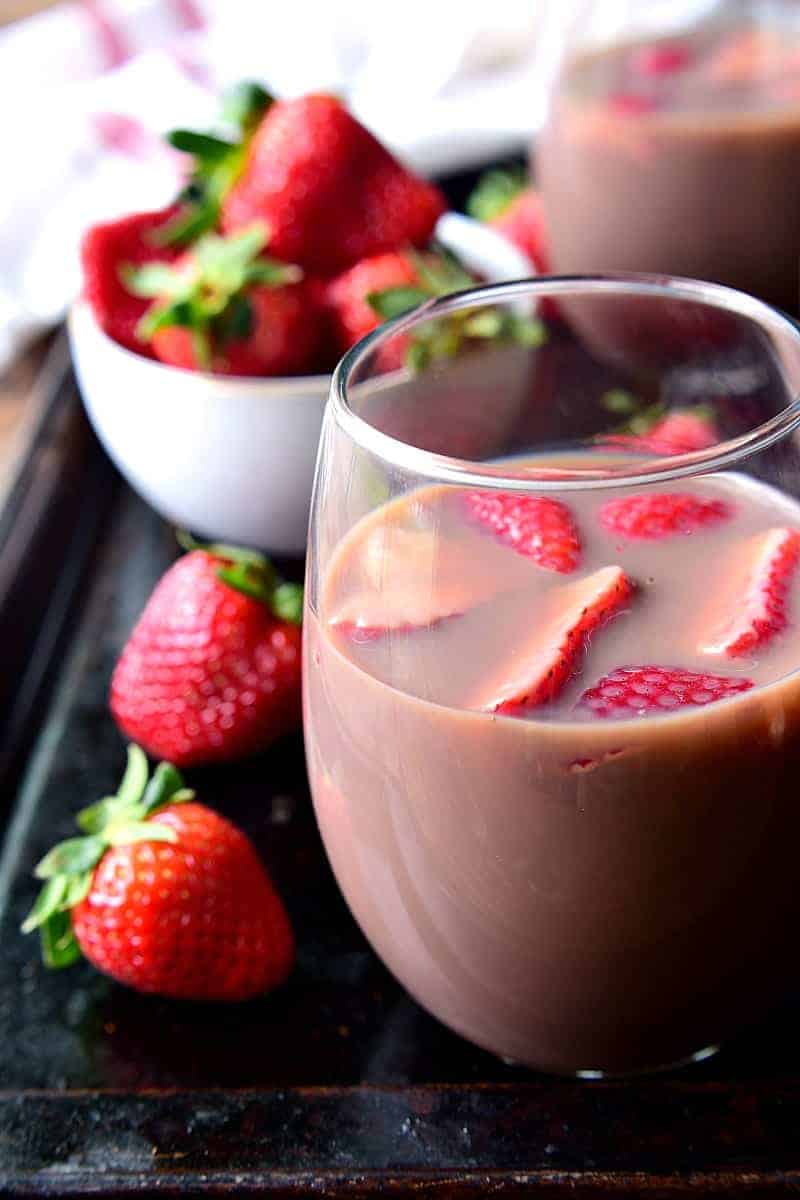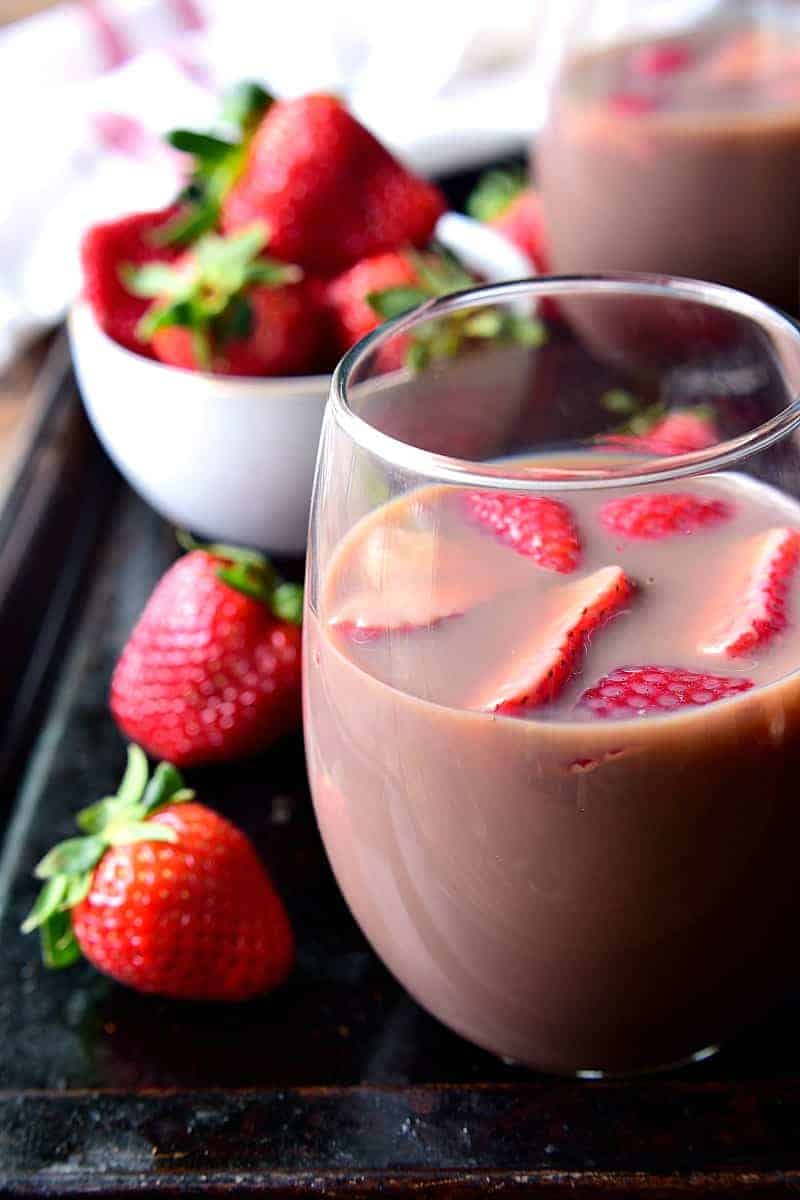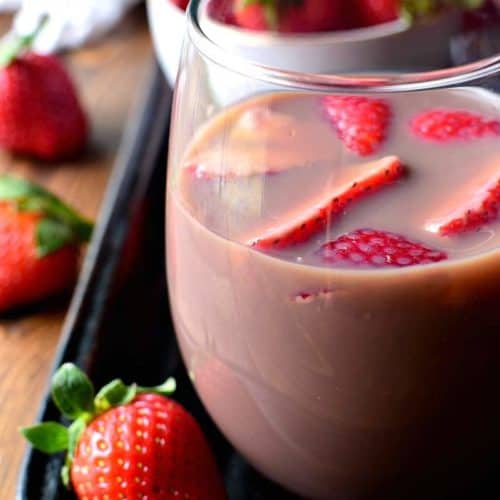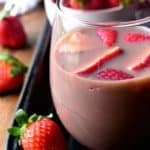 Chocolate Sangria
Ingredients
1

bottle chocolate wine

I used ChocoVine Chocolate Wine

1/2

c.

hazelnut liqueur

1/2

c.

vodka

1-2

c.

sliced fresh strawberries
Instructions
Combine all ingredients in a large pitcher.

Enjoy!