These Chocolate Ganache Tarts are topped with fresh orange whipped cream and raspberries. A simple and elegant treat that is so incredibly decadent!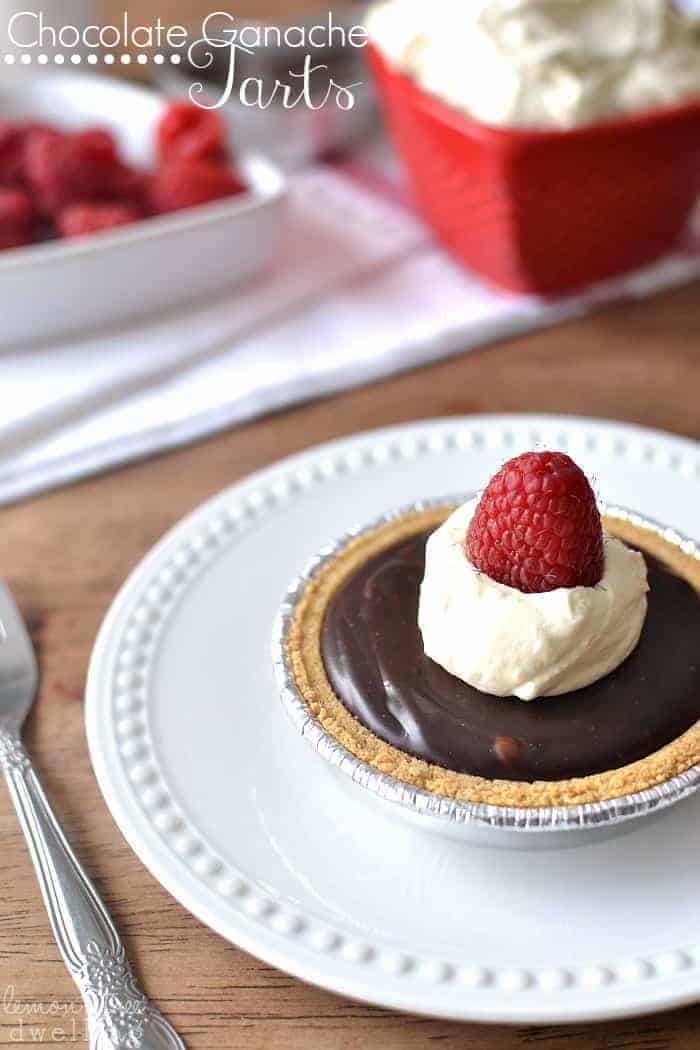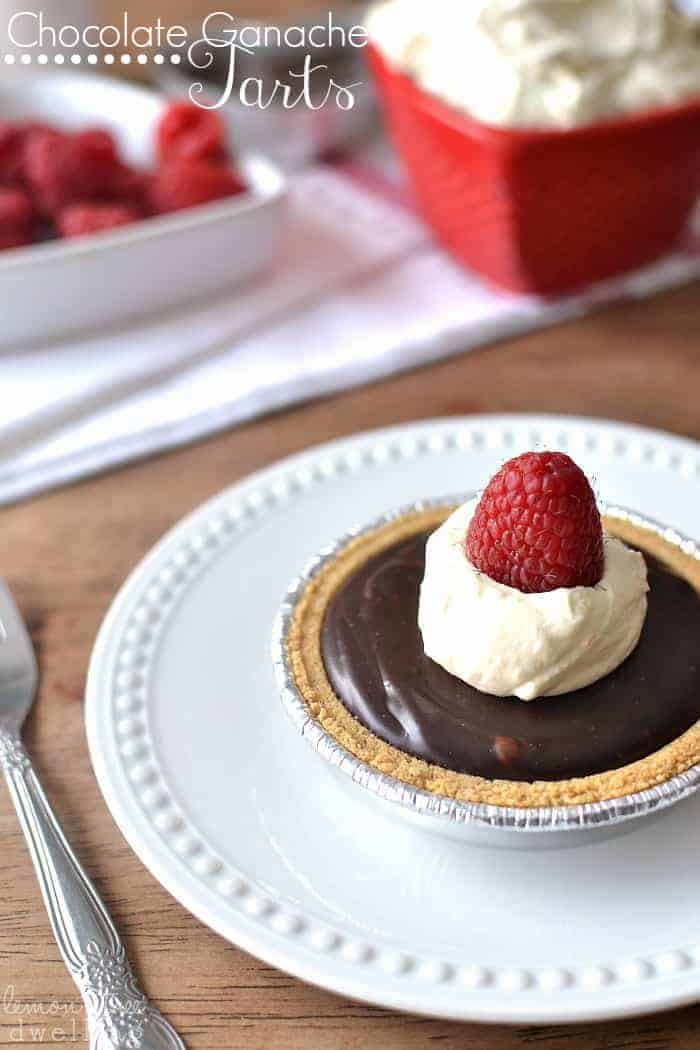 Well…..12 hours from now I will be living it up at my kids' school…..dancing the night away at the annual "Blizzard Ball". Are you jealous? Typically, I'd be trying to think of any which way to get Jorden to take them instead of me…..but to be perfectly honest, tonight I'm kind of looking forward to it! It's a night out, right? Or at least closer than I come to a night out most Friday nights!!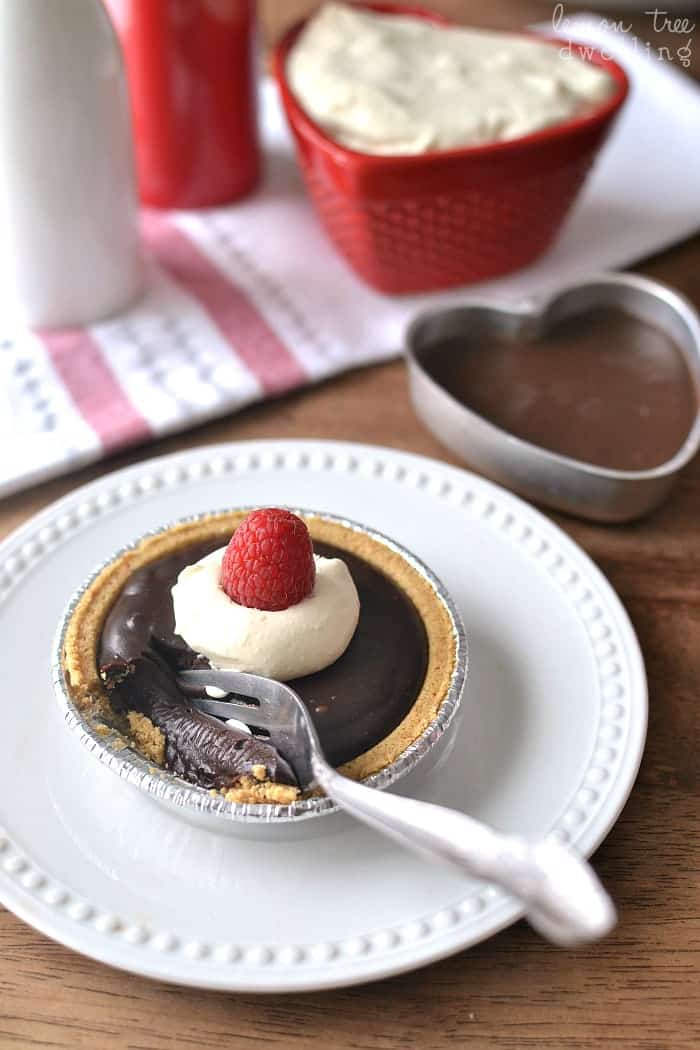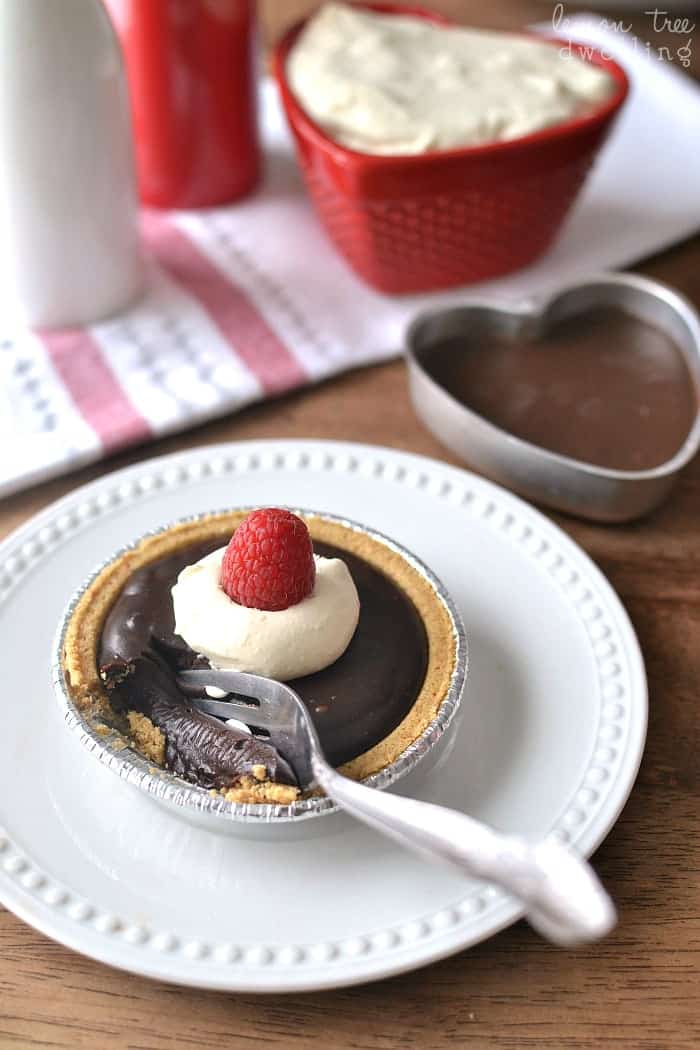 There's something nice about knowing that I'll run into a LOT of parents all at once, and I'll have a chance to catch up with the ones I haven't seen in a while. Which, for me, is pretty much ALL of them! Life has a way of keeping me busy enough that I kinda forget about keeping in touch……which I've come to realize is just how it's going to be. Hey – at least I see them at the Blizzard Ball, right??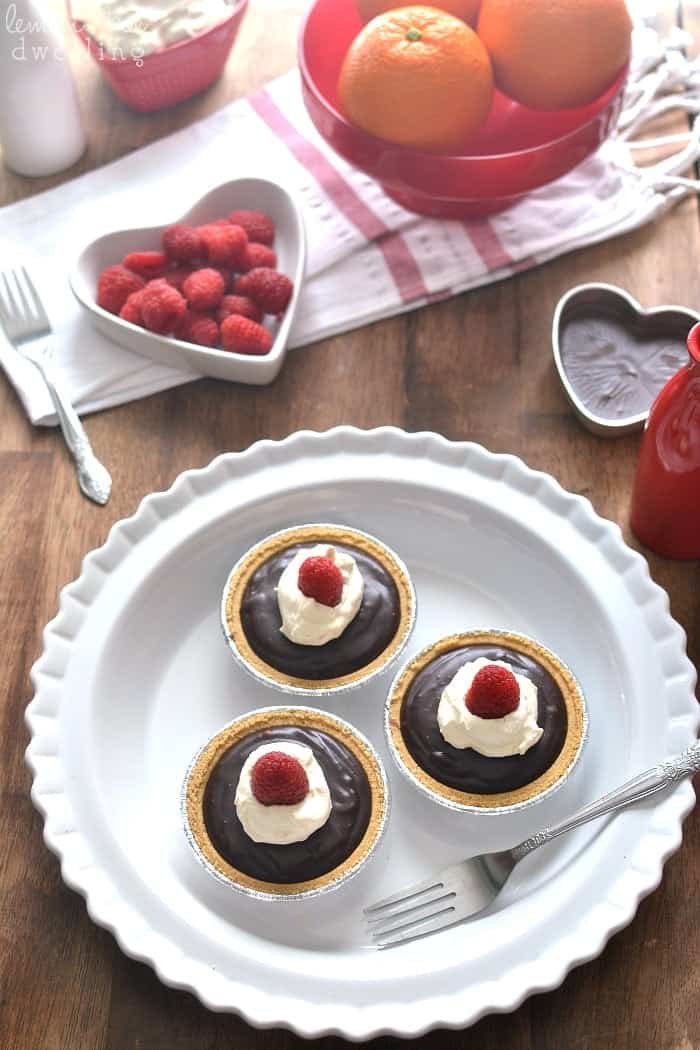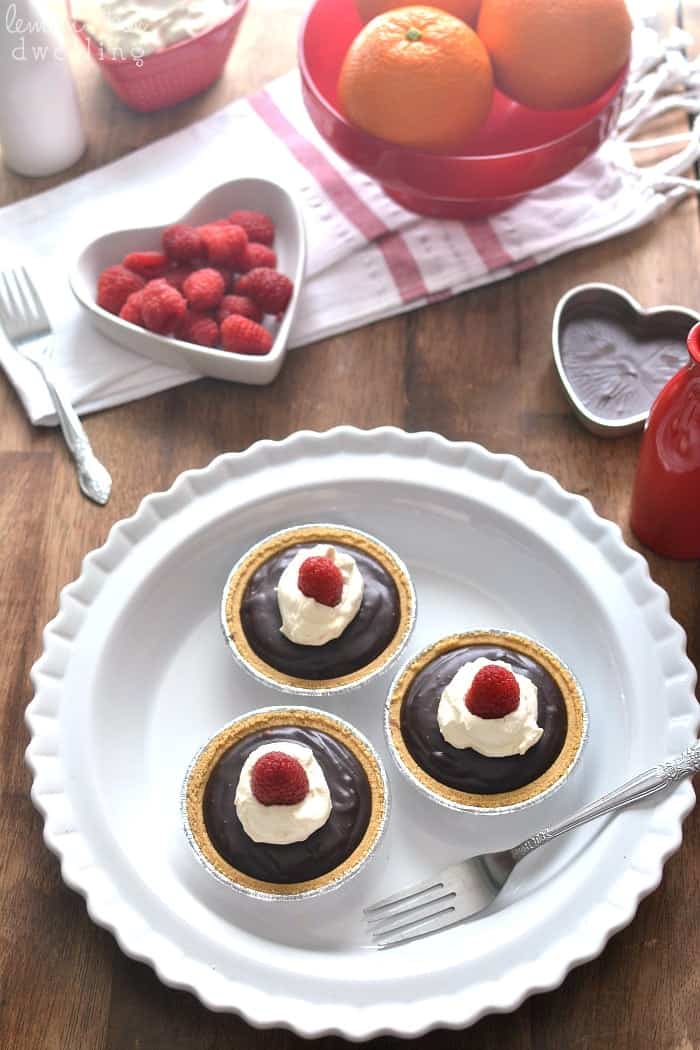 But there's another reason I'm looking forward to it…..which is that the girls could NOT be more excited. They've been talking about it all month and gearing up for it all week, and just yesterday Ellia asked if we could go over the "rules" for the night to ensure she could have a REALLY good time since it is SUCH a special night!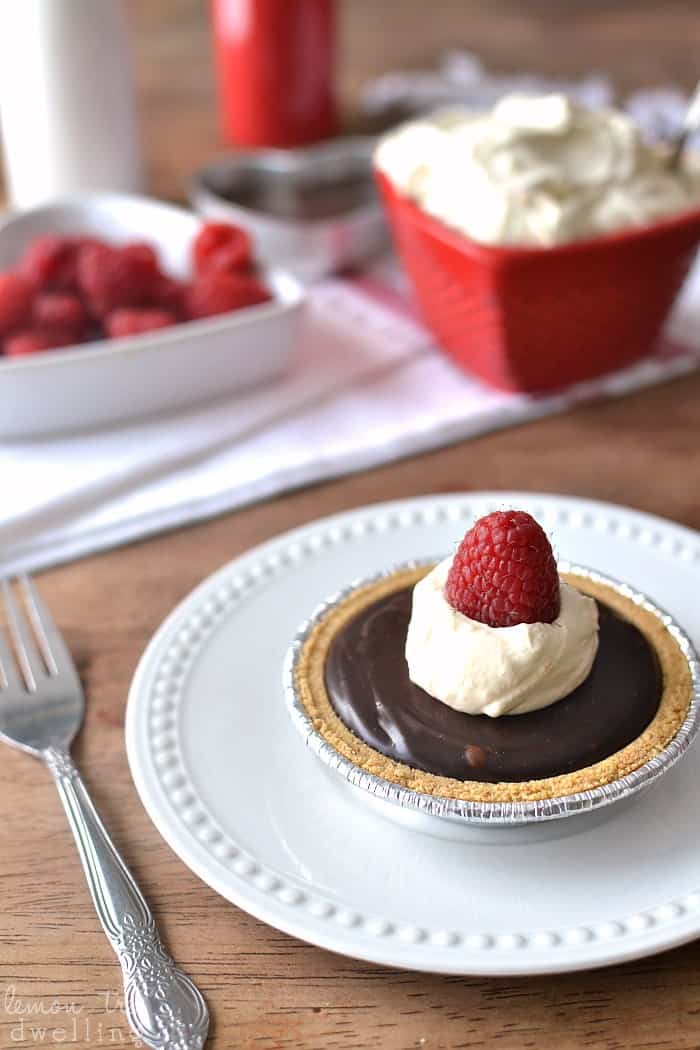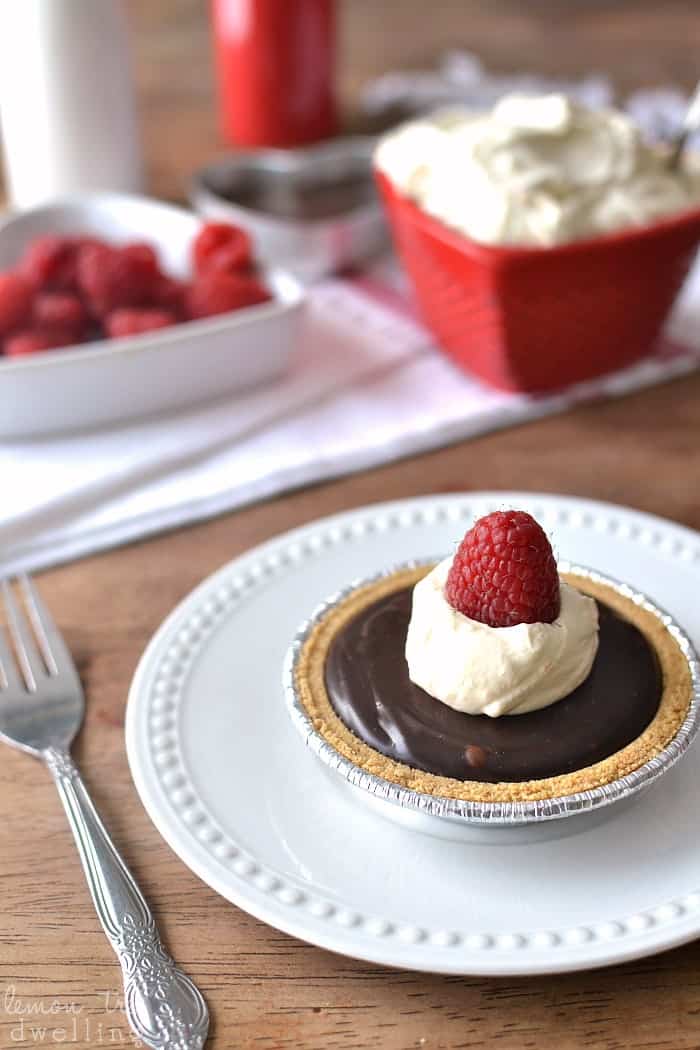 It honestly makes my heart do a little dance to see them so excited…..and I'm excited that I can be part of the fun! Even if it's just to drive them to and from……(ha!) I love the fact that it's the start of Valentine's Day weekend….and that we have nothing on the calendar…..and that Jorden and I have already talked about doing some special things with them for Valentine's Day. There couldn't be a better way to kick it off than a Blizzard Ball!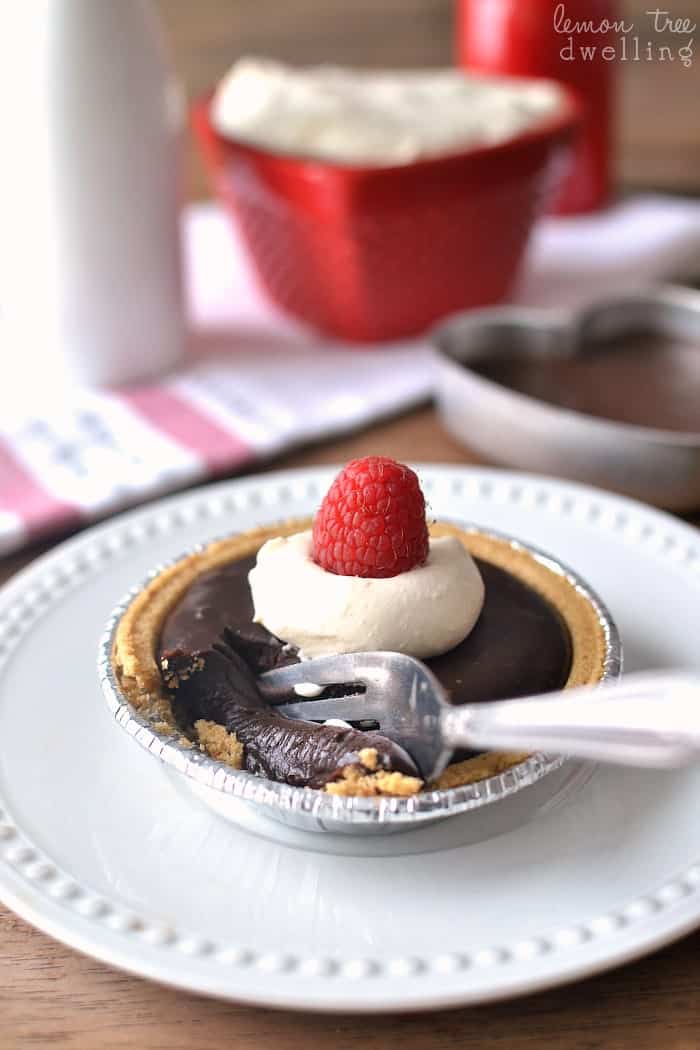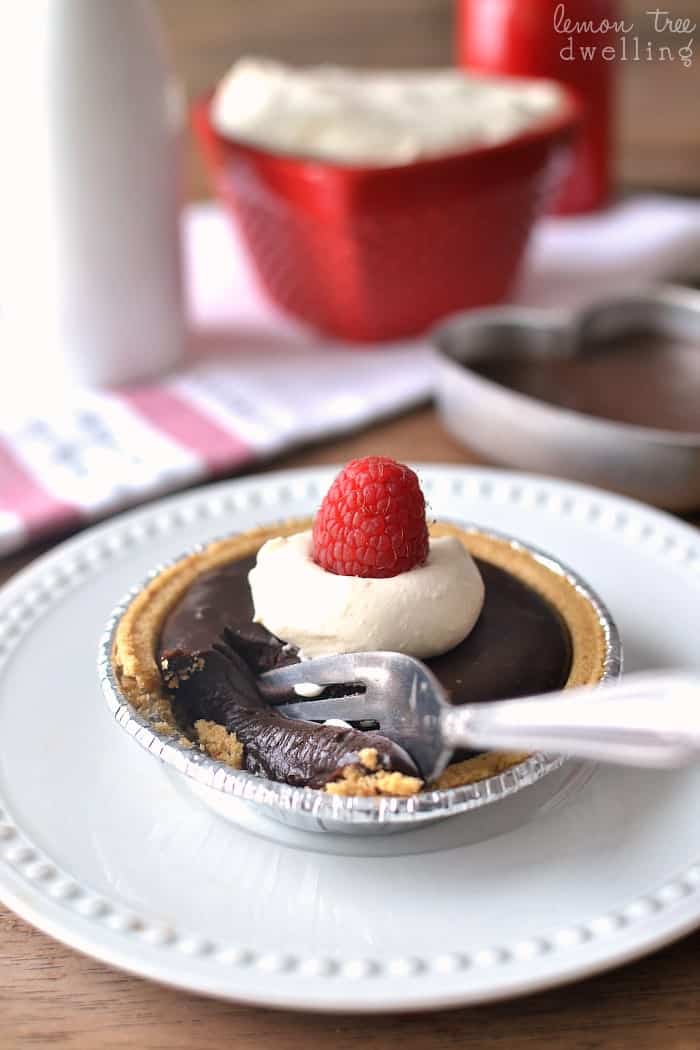 Chocolate Ganache Tarts -A rich, delicious tart
What else do we have planned for the weekend? Well…..a little roller skating, maybe breakfast out, a *very* mini shopping spree in the Target $1 spot (they'll go crazy for it)……and, of course, chocolate! It wouldn't be Valentine's Day without chocolate, and I'm thinking these Chocolate Ganache Tarts would hit the spot. Not only are they about as chocolatey as you can get, but they're simple to whip up and they make 6! Six Chocolate Ganache Tarts. Just right for the six of us! And for Valentine's Day. I think it was meant to be.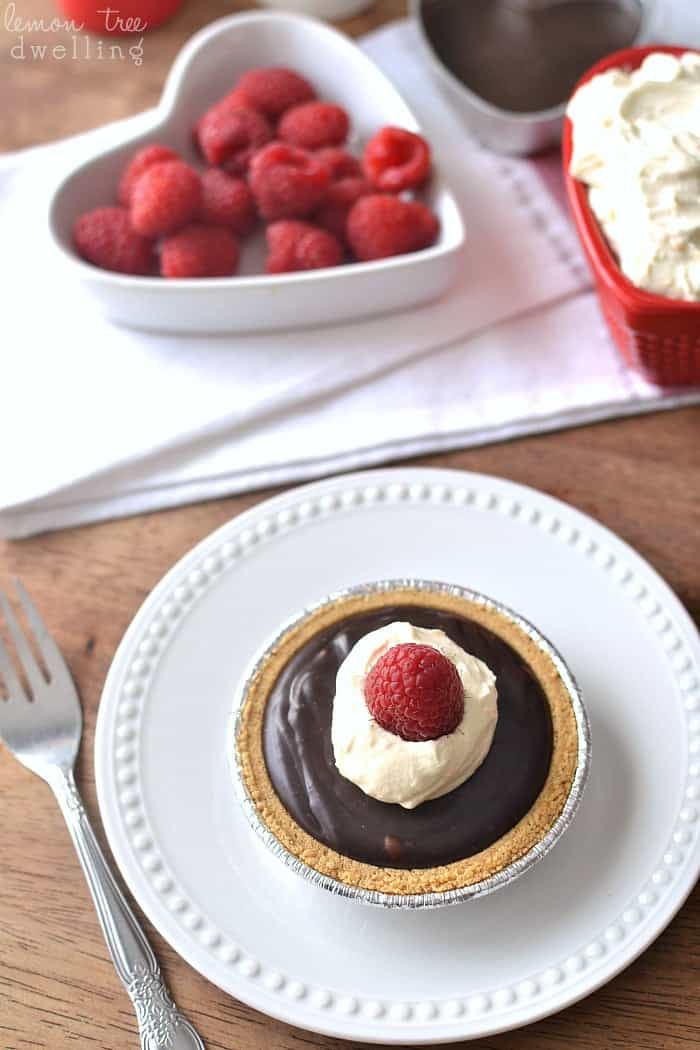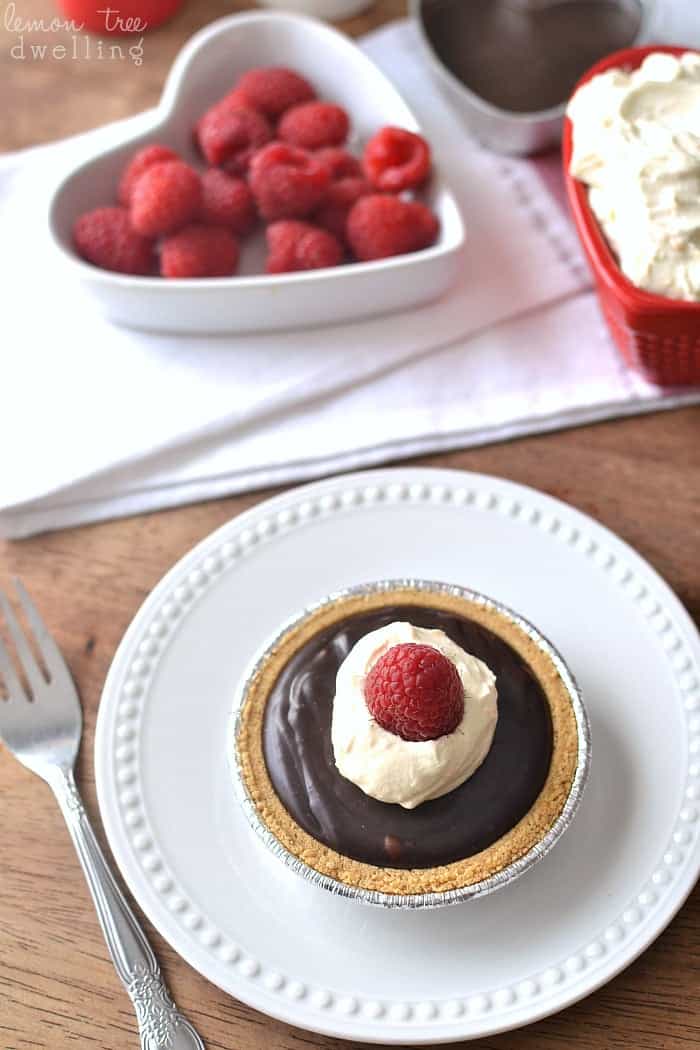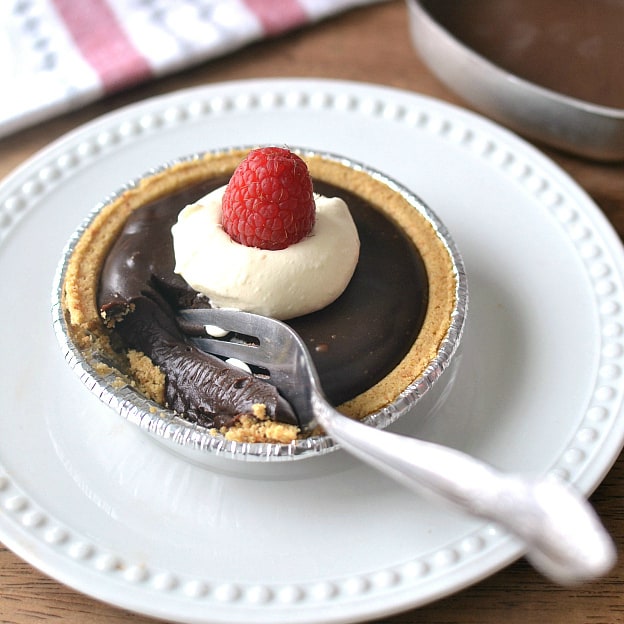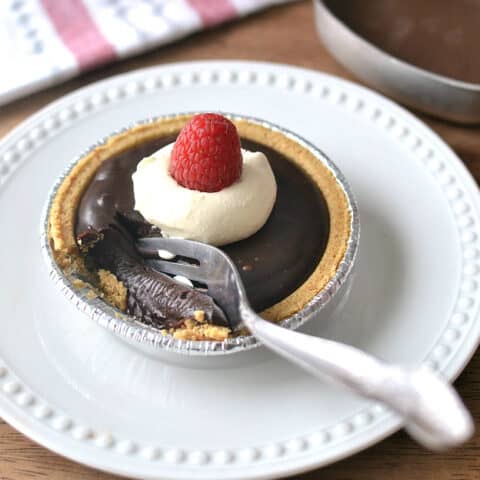 Chocolate Ganache Tarts
These Chocolate Ganache Tarts are topped with fresh orange whipped cream and raspberries. A simple and elegant treat that is so incredibly decadent!!
Ingredients
1 package mini graham cracker crusts (6 count)
12 ounces semisweet chocolate
1 3/4 cups heavy cream
2 Tablespoons granulated sugar
1 Tablespoon orange zest
1 teaspoon vanilla
fresh raspberries, for garnish
Instructions
Heat 3/4 cup heavy cream to a boil.
Pour over chocolate in heatproof bowl; stir until smooth.
Pour into graham cracker crusts; chill 6 hours.
For whipped cream:
Combine 1 cup heavy cream, sugar, orange zest, and vanilla in a large, chilled mixing bowl.
Beat until soft peaks form.
Top each tart with whipped cream and a fresh raspberry.
*Allow to rest at room temperature at least 15 minutes before serving.
Nutrition Information:
Yield:

6
Serving Size:

1 grams
Amount Per Serving:
Calories:

680
Total Fat:

50g
Saturated Fat:

28g
Trans Fat:

1g
Unsaturated Fat:

19g
Cholesterol:

78mg
Sodium:

169mg
Carbohydrates:

62g
Fiber:

4g
Sugar:

43g
Protein:

6g
Also be sure to check out my Triple Chocolate Raspberry Mousse!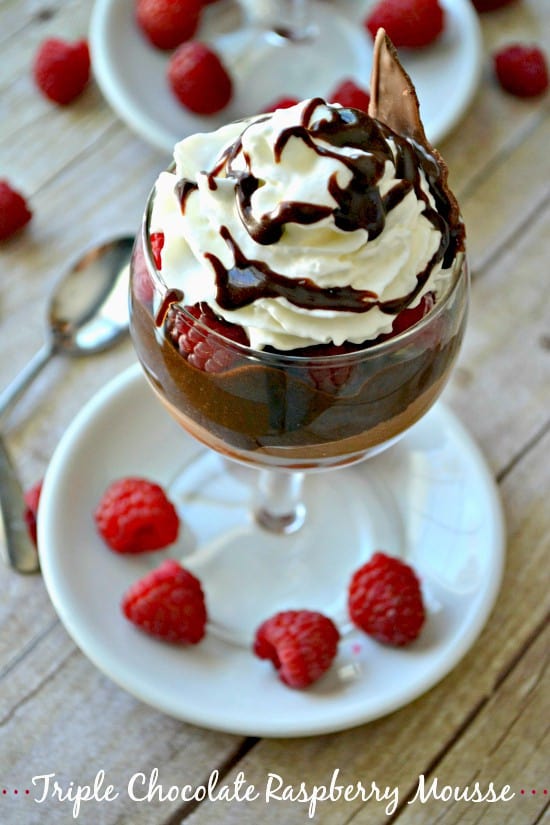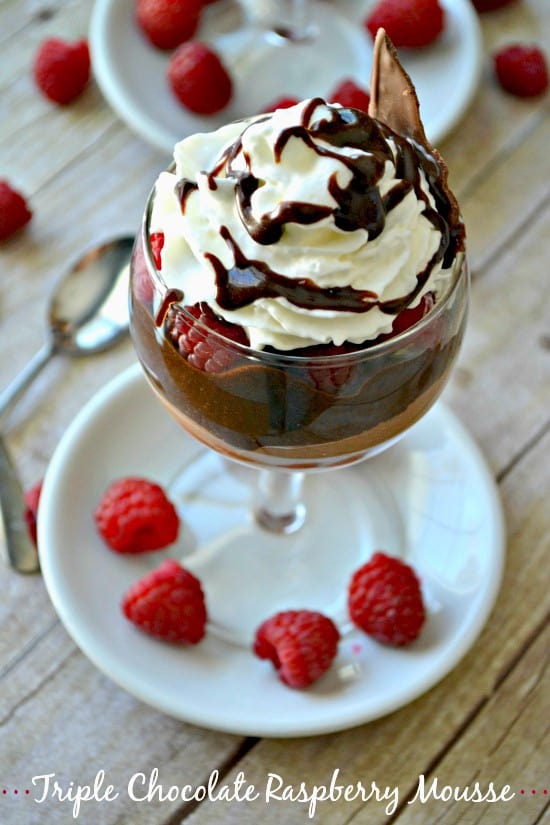 For more great recipe ideas, make sure to follow me on Pinterest!