Chocolate Cherry Cordial Fudge is an easy 4-ingredient fudge that tastes just like the original! This rich and delicious fudge is a perfect cherry dessert for the loves in your life.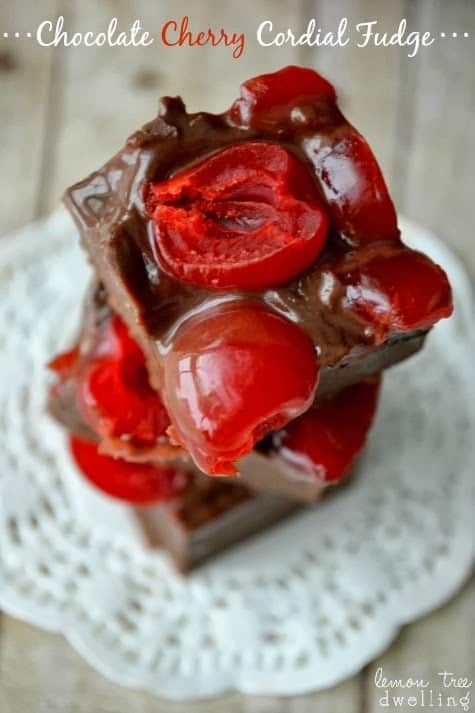 Some of my favorite memories from childhood have to do with my parents going out of their way to make things feel special. Like the time I was led on a long scavenger hunt Christmas morning to eventually find my brand new bright orange sled. Or the time we finished opening presents and had a huge breakfast waiting for us on the kitchen table. Or the time we thought we had finished opening presents….only to have my parents show up with one last (BIG) present for each of us!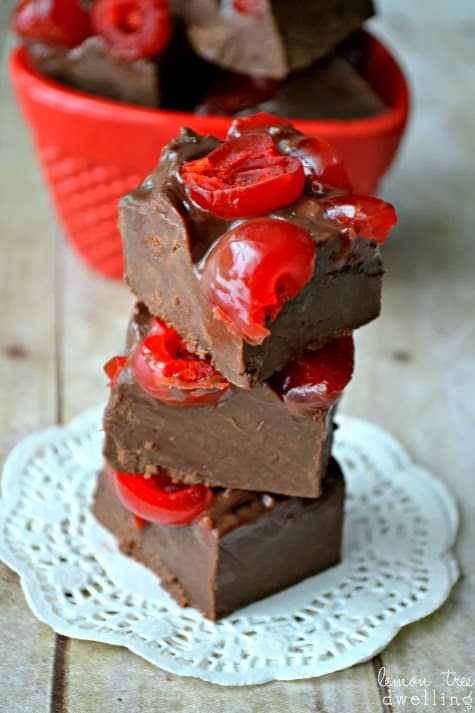 There are memories from times other than Christmas, too…..like the birthday party I had that was Halloween themed, when my dad made an awesome "Pin the Nose on the Witch" game. Or the "Pig Out" nights we used to plan as a family….where we would watch movies and pig out on all kinds of yummy food. Or the "staycations" my parents used to plan for us before staycations were a thing.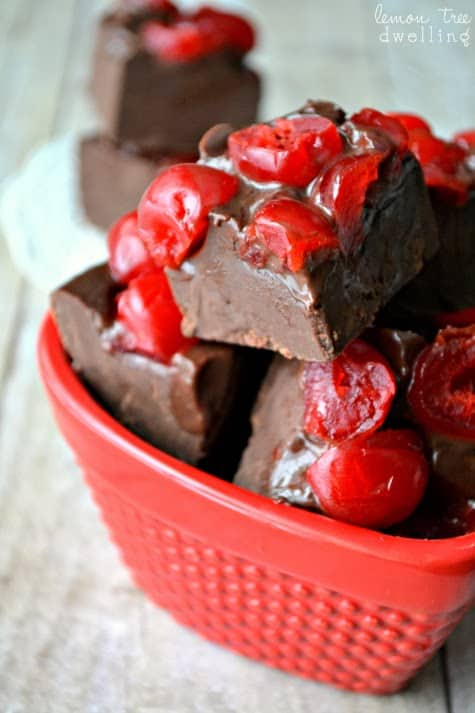 And then there was a Valentine's Day….when my dad came home from work with a special Valentine's Day treat for the four of us kids to share. And for some reason, it seemed so special to me! Like he had gone out of his way to think of us and surprise us on this day that is usually not so special for kids. Don't get me wrong – we had Valentine's Day mailboxes at school….and my mom usually gave us each a little something…..but there was just something about that special chocolate treat that stuck with me!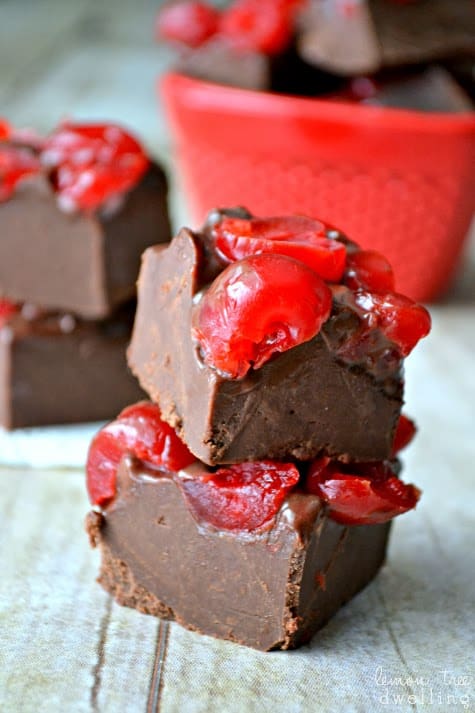 Chocolate Cherry Cordial Fudge – A perfect Valentine's gift
I'm all about doing special little things for my kiddos…..maybe even too much! I try not to over-do it, but on any given holiday, there's a lot going on around here! Things like special decorations and breakfasts and presents and notes…..and, of course, treats! This Chocolate Cherry Cordial Fudge is the start of my Valentine's Day treats (hey….it's just over a month away!) It's quick, easy, and tastes just like a chocolate covered cherry cordial. Delicious! And definitely special.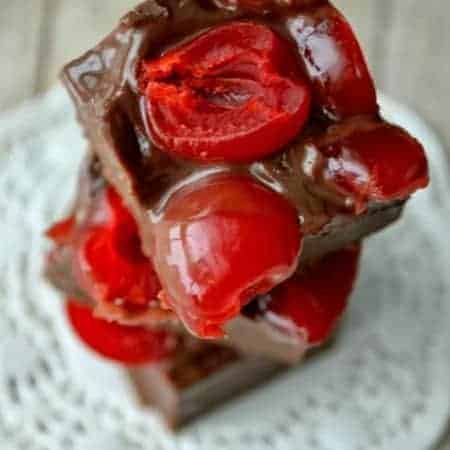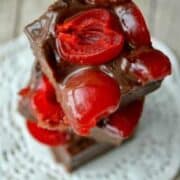 Chocolate Cherry Cordial Fudge
Ingredients
1

can

14 oz. sweetened condensed milk

12

oz.

semisweet chocolate chips

1/4

c.

Nutella

1

c.

maraschino cherries

halved
Instructions
In medium saucepan, heat sweetened condensed milk slightly.

Add chocolate chips and Nutella and heat at medium-low temperature, stirring constantly, until chocolate is completely melted.

Pour into greased 6x9 inch or similar sized pan.

Top with cherries, pressing them down gently into the top of the fudge.

Refrigerate until firm.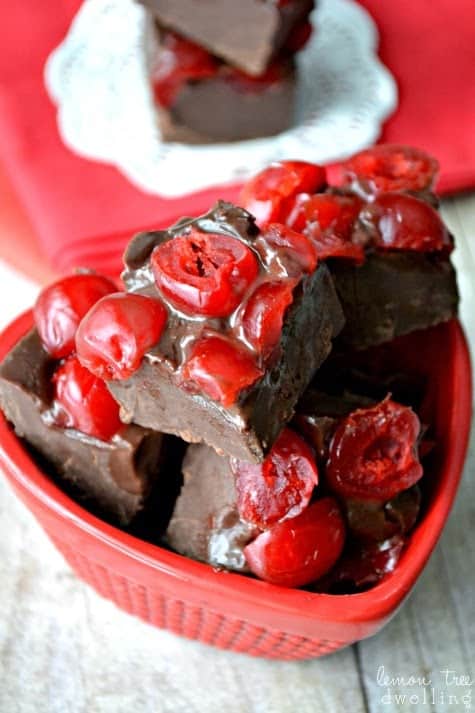 Enjoy!
Also be sure to check out these other easy fudge recipes!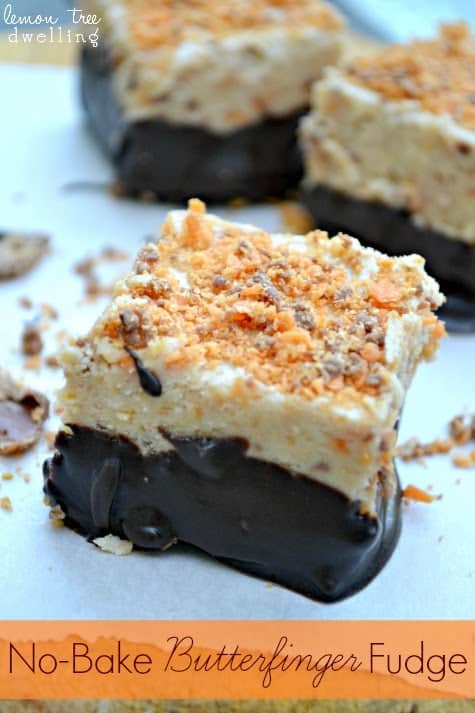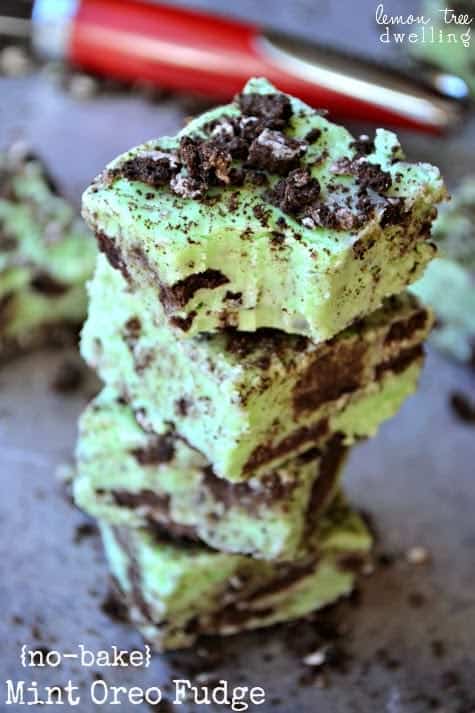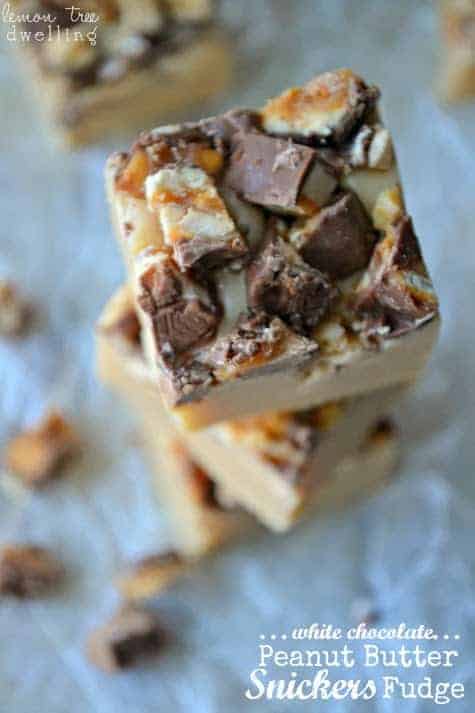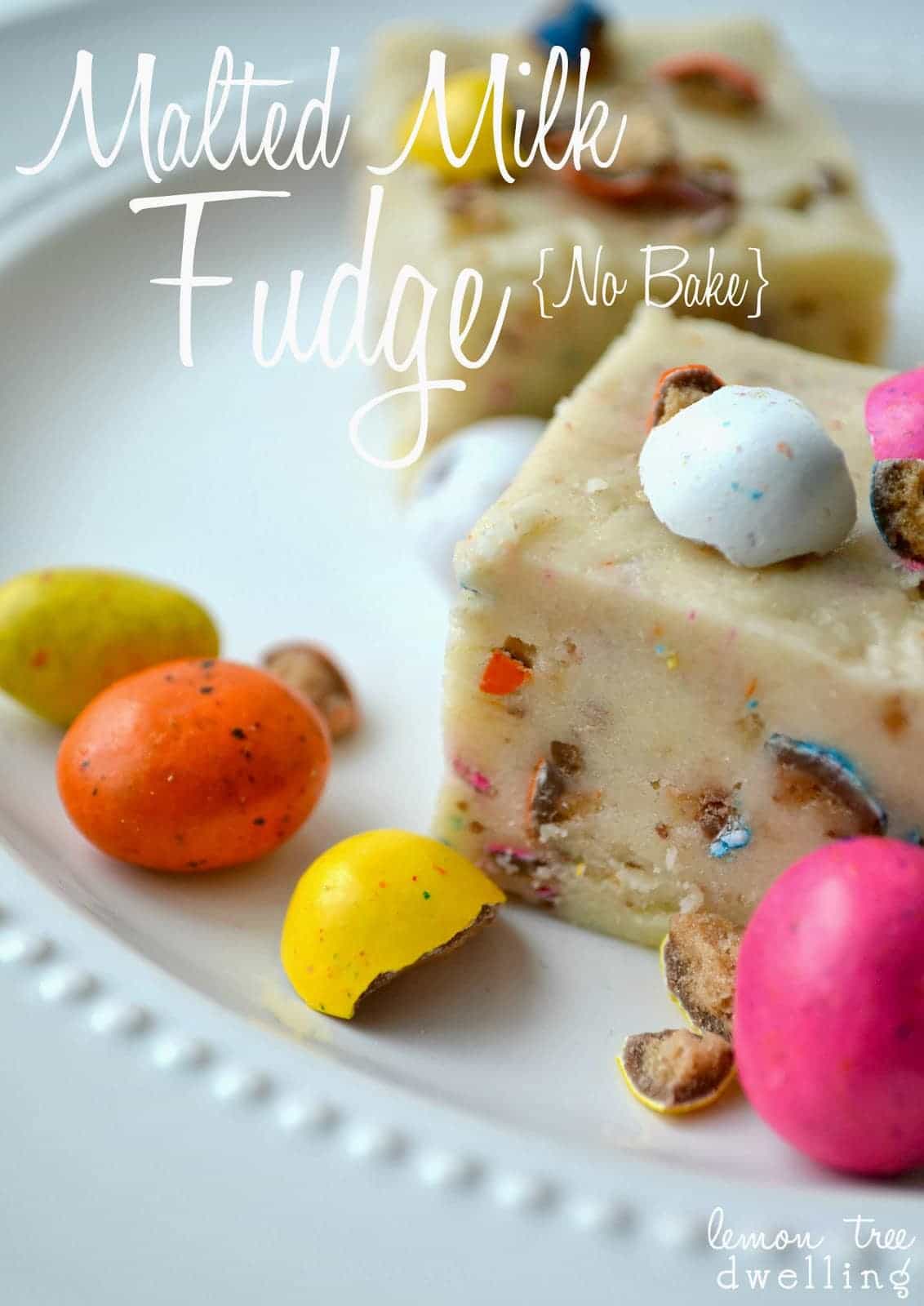 Your kids will love these 5 Valentine's Day Mocktails from The Kitchn with their chocolate cherry cordial fudge!