Crock Pot Crab Dip is a deliciously creamy dip made with 2 different kinds of cheese, imitation crab, and a splash of white wine. It's simple, it's delicious, and best of all…..it's a crock pot dip recipe, so you can enjoy the party!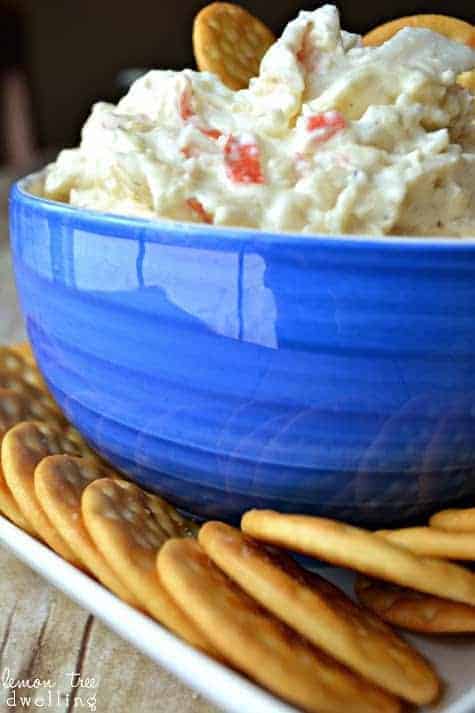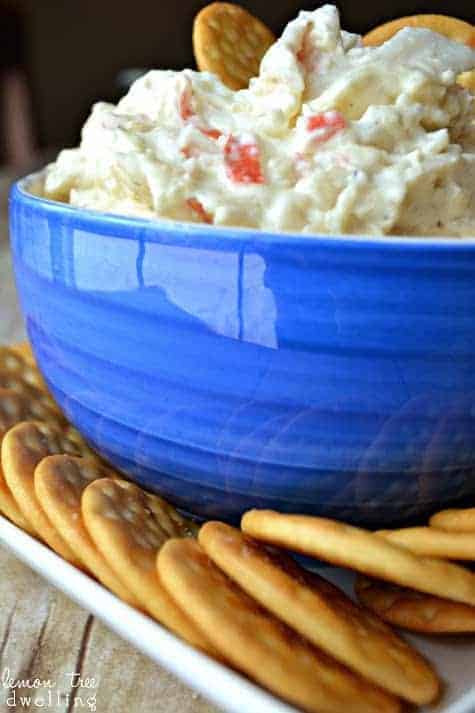 If there's one thing that's true about me, it's that I LOVE hosting! And not just in theory. I love having people over to my house, I love thinking about menus and drink options and party decor, I love it when people stay and linger long into the night. It has taken me well into adulthood to realize that hosting is not something most people necessarily enjoy. In fact, I would venture to say that most of my friends and family would prefer NOT to host whenever possible! Which works out well for me!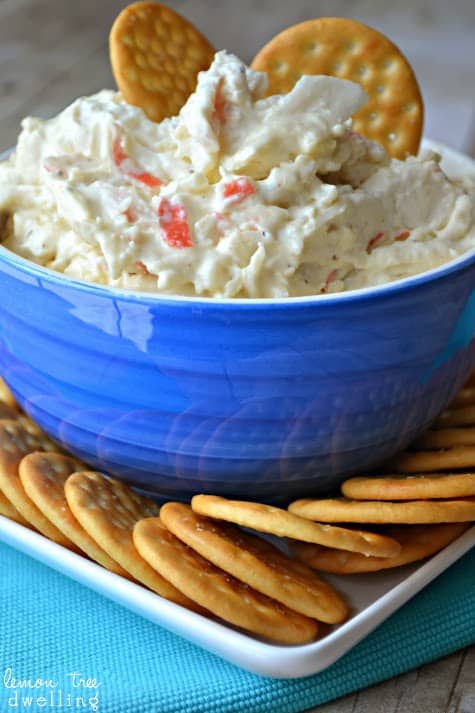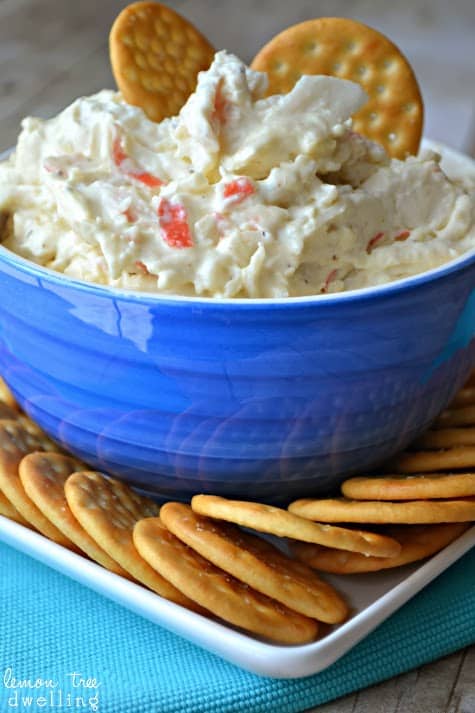 Of course, now that I have three kids and a fourth on the way, hosting is not especially simple. Don't get me wrong – I still love to do it (hence our New Year's Eve party plans) – but it takes a certain level of planning and preparation in order for it to not feel completely overwhelming! It's something I get better and better at the more times I do it….and there are a few key things I ALWAYS try to keep in mind.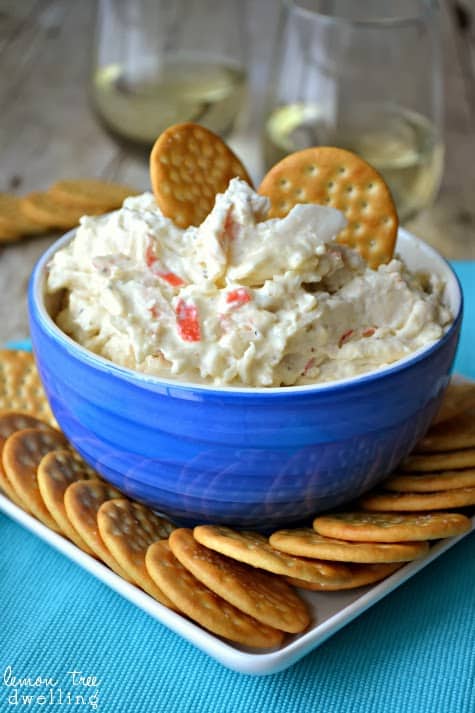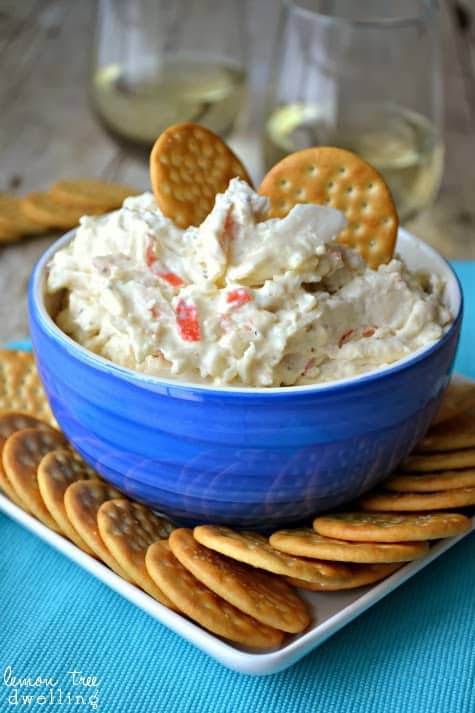 Like gathering decorations needs to start happening early! That way I can pick things up as I see them and the decor comes together more organically. And cleaning? That needs to happen little by little throughout the week. I never leave all the cleaning till the last minute! Grocery shopping needs to be done the day before….not too early but not too late….and one of the MOST important parts of the party? The menu!! I've learned, over time, that the menu should be simple enough that the food can be put out when the party starts….and stay out until it's time for dessert! It should involve as little last minute prep as possible, and low maintenance is a MUST!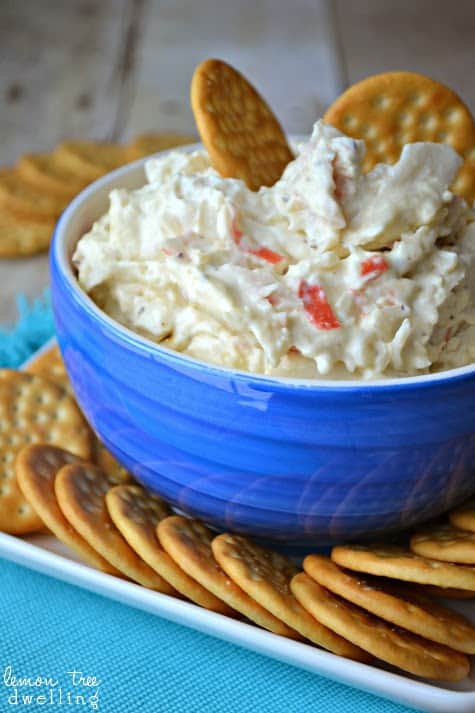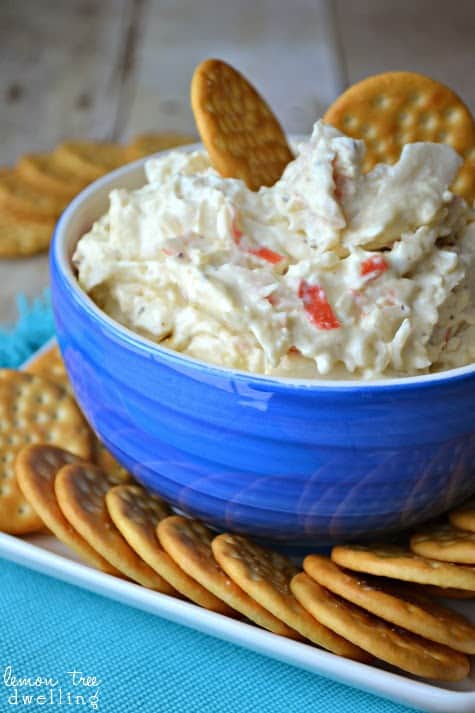 Crock Pot Crab Dip
Which is where crock pots come in handy. The great thing about crock pots is they let you have hot foods without all the fuss of the oven……and they let you have everything ready by the time the party starts! So you can actually, ya know, ENJOY the party along with everyone else…..rather than feeling like a crazed, stressed out hostess! This Crock Pot Crab Dip recipe is creamy, delicious, and super easy to make! and it feels just fancy enough to impress your guests! (While you enjoy them!)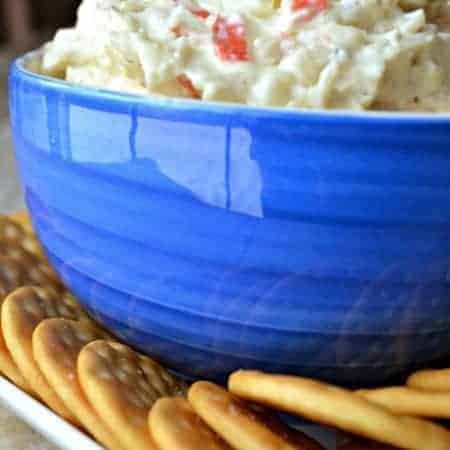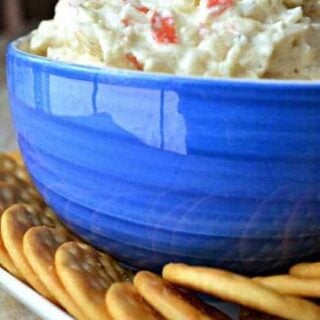 Crock Pot Crab Dip
Ingredients
3 packages cream cheese (8 ounce each), softened
3/4 cup mayo
2 packages imitation crab meat (8 ounce each)
1/4 cup grated Parmesan cheese
1/4 cup white wine
1 teaspoon dijon mustard
1 teaspoon dried parsley
Lawry's seasoning salt, to taste
Instructions
Mix all ingredients in a medium crockpot.
Heat over high heat, stirring occasionally, until smooth and creamy (15-20 minutes). Reduce heat to low.
Serve with crackers or bread.
Nutrition Information:
Yield:

8
Serving Size:

1 grams
Amount Per Serving:
Calories:

292
Total Fat:

27g
Saturated Fat:

9g
Trans Fat:

0g
Unsaturated Fat:

16g
Cholesterol:

48mg
Sodium:

465mg
Carbohydrates:

6g
Fiber:

0g
Sugar:

3g
Protein:

5g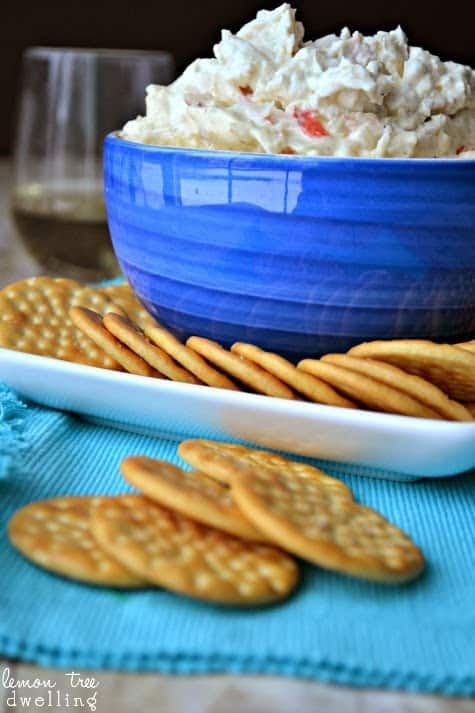 Enjoy!