Cherry Pie Cookie Cups are the perfect answer to a cherry pie craving! These bite sized desserts are prepared in 5 minutes and are sure to disappear quickly!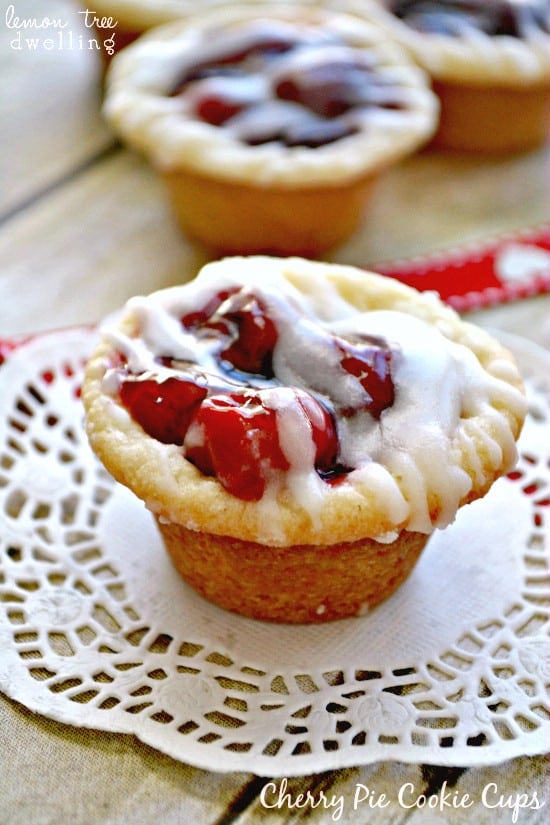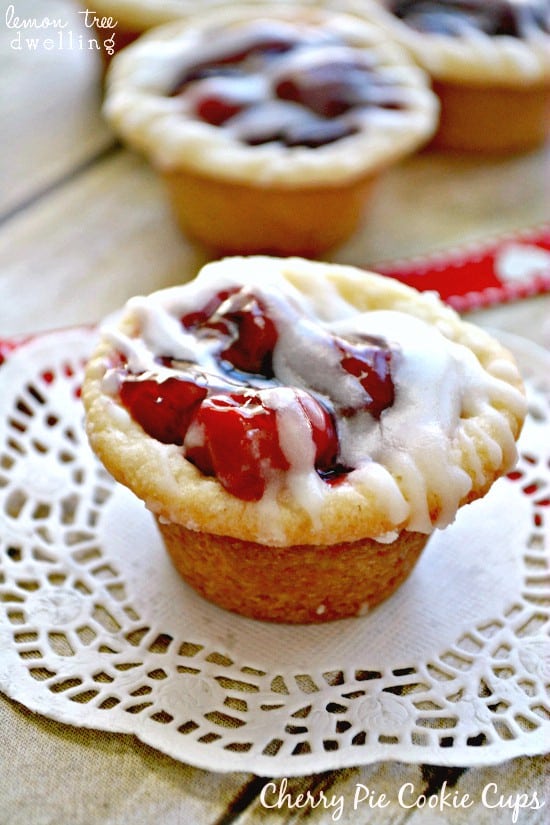 Well, we did it! We had our Valentine's Day craft party…..and we survived!! 7 kids, 24 sugar cookies, 8 glitter glue tubes, 47 valentines, 5 hours, and 4 meltdowns later….I'd say it was a success! Ha! Seriously, though….all in all, the girls had a good time, they crafted their little hearts out, and it was nice to see them all playing together. BUT. I'd definitely be lying if I said it was completely smooth sailing!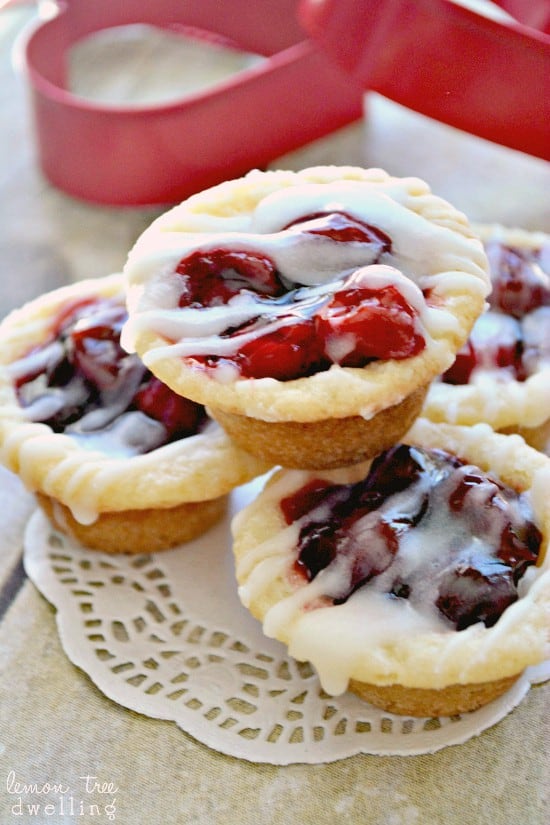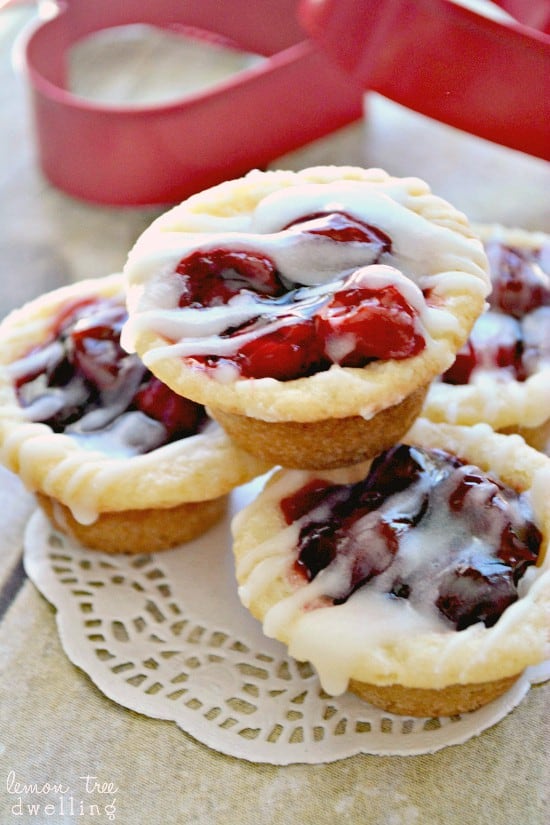 The biggest problem? My girls!! Seriously. They are so sensitive and their feelings are so easily hurt that when you put them in a group setting, there are problems every time! And the problems are more or less always the same….someone's not playing with them, someone said something mean, someone said they like someone else better, and on and on. I've heard it all! And this weekend's party was no exception.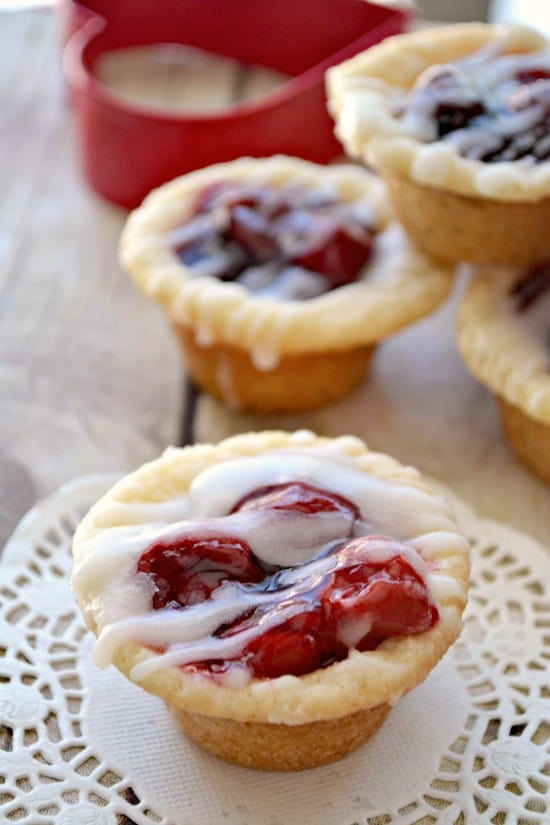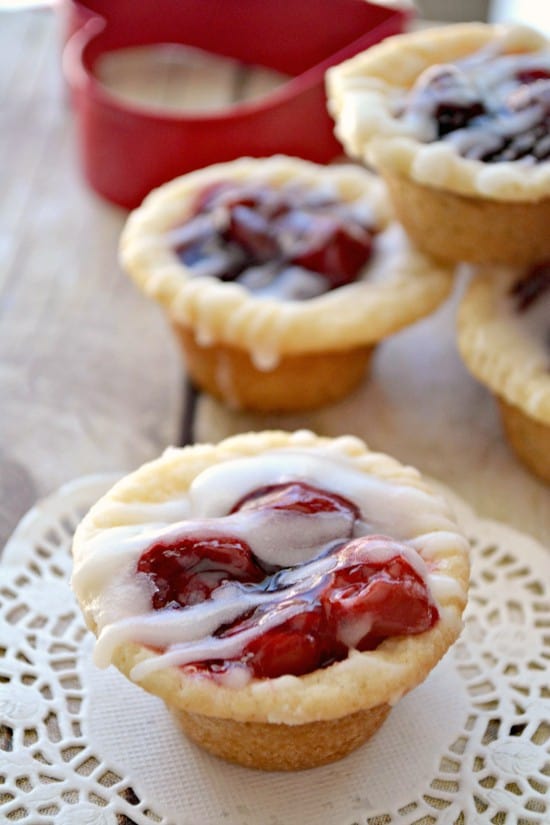 Rather than swear off parties and play dates and social engagements of any kind….I've decided to learn from this one. Things like don't let each kid invite 2 friends (everyone knows that 3's a crowd!) and don't serve carrots at a party (I totally heard, "CARROTS? At a PARTY??" from one of their friends)! Also, if you don't want each kid to eat 4 cookies, don't have them each decorate 4 cookies….and, if you don't want to spend your afternoon watching plays and dance performances, don't have a stage in your basement!!
Cherry Pie Cookie Cups
On a more serious note, I learned that my kids do better with one on one play dates and that they need time with their friends apart from their sisters! I learned that their sensitivity is something that needs to be kept in check so it doesn't keep them from having fun…and I learned that it is (hopefully) something they will outgrow over time! I remember Ellia being the same way Greta is now…and it makes me hopeful to see how much she's grown over the past two years. I have to remind myself that their summer birthdays make them some of the youngest kids in their class, and that some of this is just a function of their age!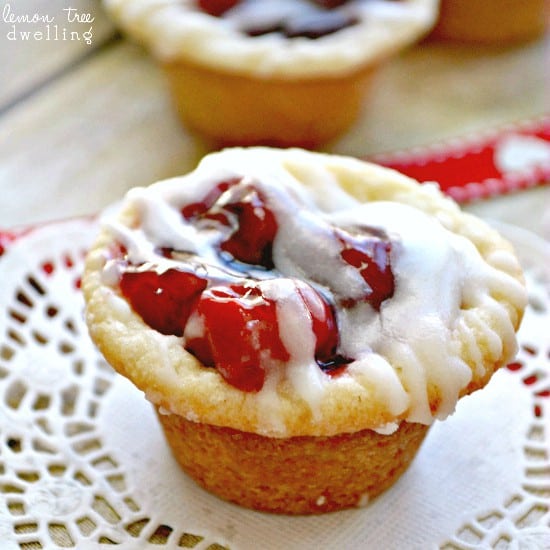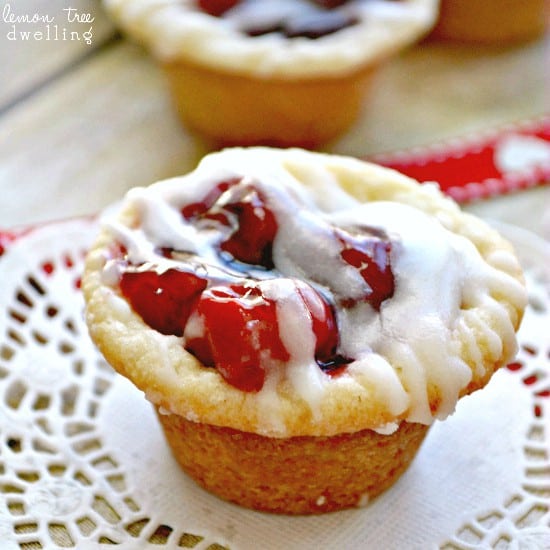 And….when all else fails….I have to remind myself of how much I love them. Despite the drama. Enough to make them these delicious Cherry Pie Cookie Cups, which they instantly inhaled. I don't blame them….they're cherry pie meets sugar cookie with a delicious drizzle on top. How could they resist??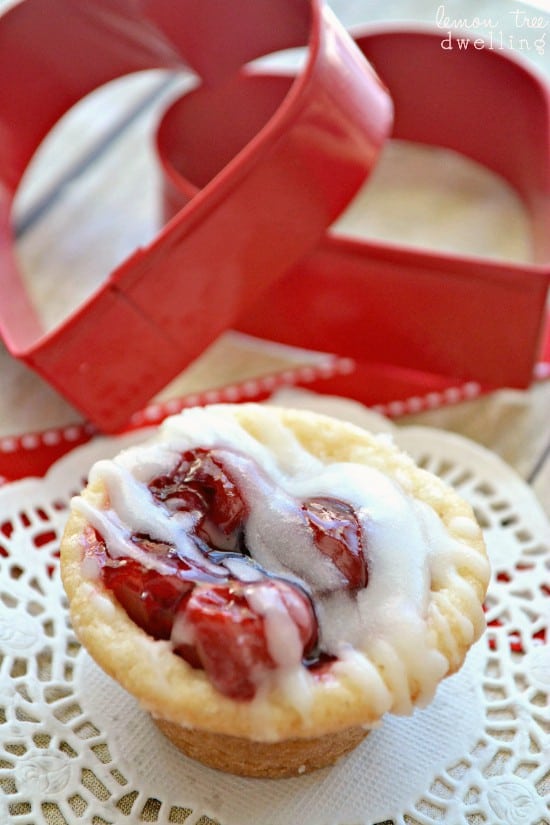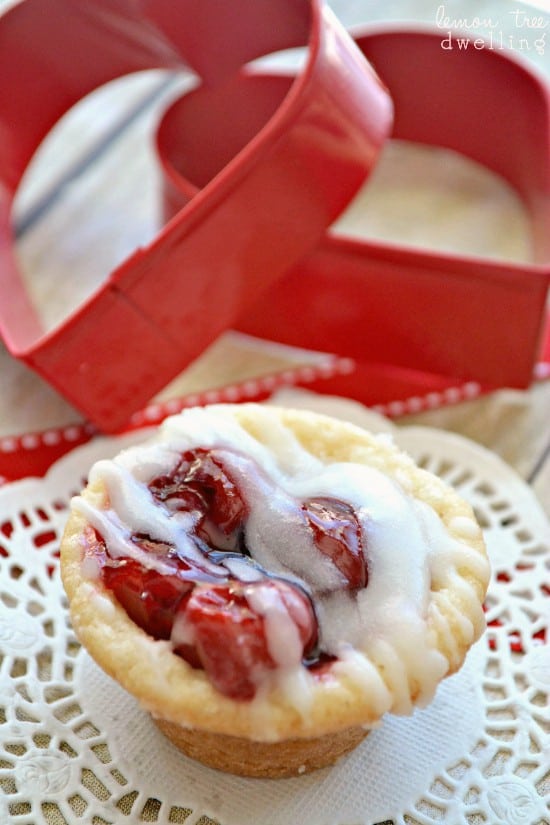 Cherry Pie Cookie Cups Recipe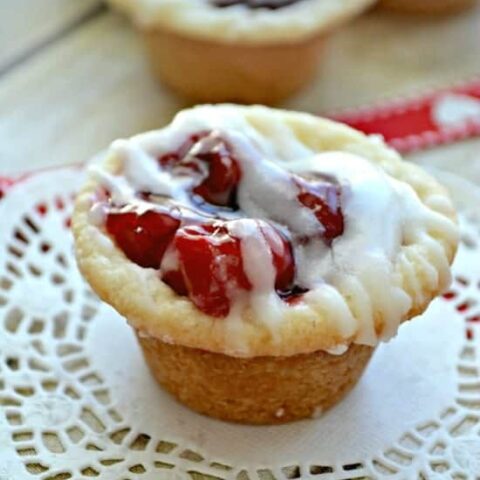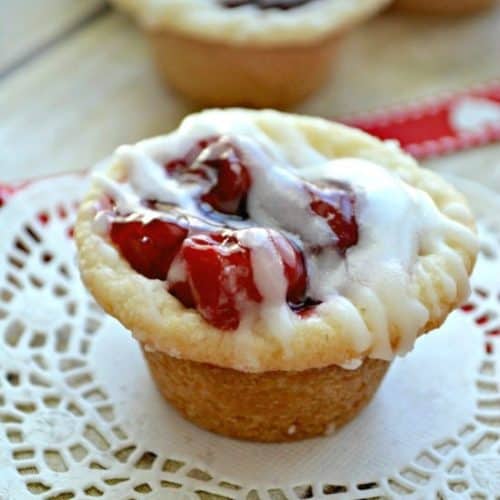 Cherry Pie Cookie Cups
Ingredients
1 16.5 oz. roll refrigerated sugar cookie dough
1/2 cup granulated sugar
1 21 oz. can cherry pie filling
1 cup powdered sugar
1 tablespoon melted butter
1-2 tablespoons milk
Instructions
Divide cookie dough in half; cut each half into 12 slices.
Generously spray 1 mini muffin tin (24 cups) with cooking spray.
Roll each slice into a ball, then roll in sugar and place each ball into a muffin cup.
Bake at 350 degrees for 15 minutes.
Remove from oven; press down the center of each cookie cup gently to make a small indentation.
Fill each with 1 tablespoon cherry pie filling.
Return to oven and bake an additional 3-5 minutes.
Cool slightly; remove from pans.
Drizzle with a mixture of powdered sugar, melted butter and milk.
Store in refrigerator.
Nutrition Information:
Yield:

24
Serving Size:

1 grams
Amount Per Serving:
Calories:

129
Total Fat:

2g
Saturated Fat:

1g
Trans Fat:

0g
Unsaturated Fat:

1g
Cholesterol:

1mg
Sodium:

121mg
Carbohydrates:

26g
Fiber:

1g
Sugar:

9g
Protein:

2g
Looking for more Valentine's Day deliciousness??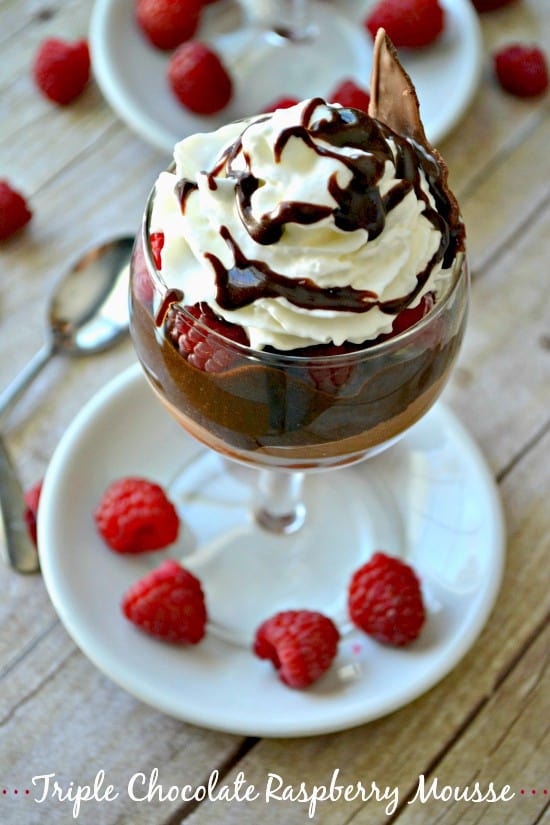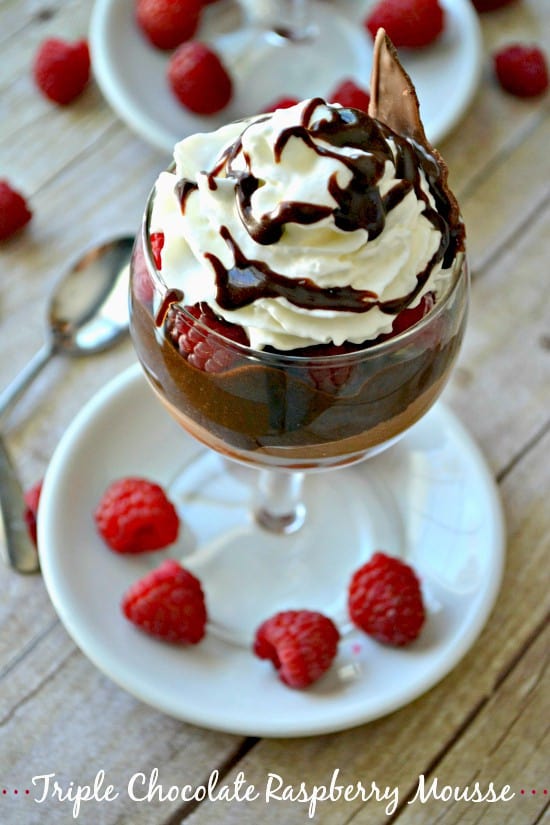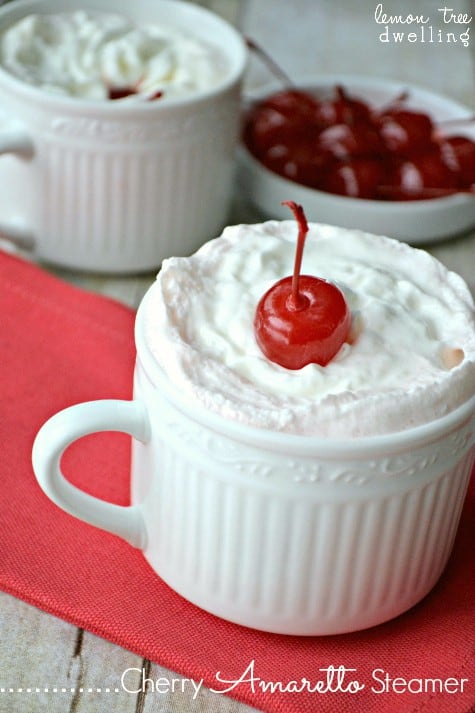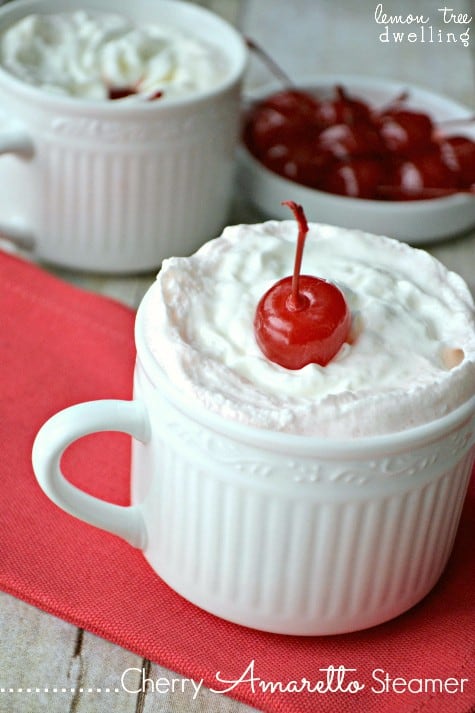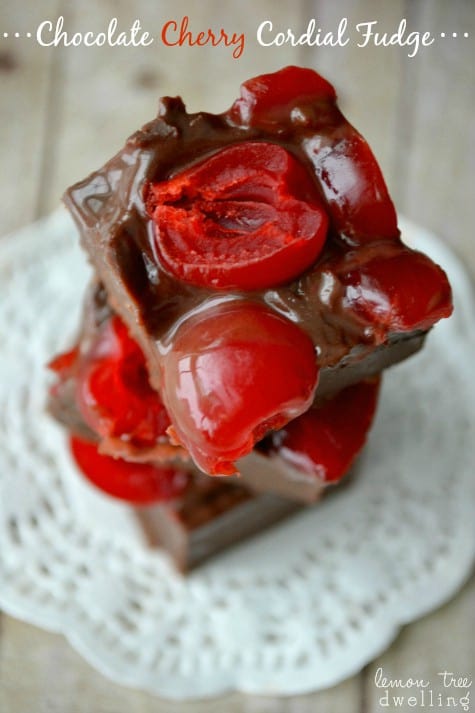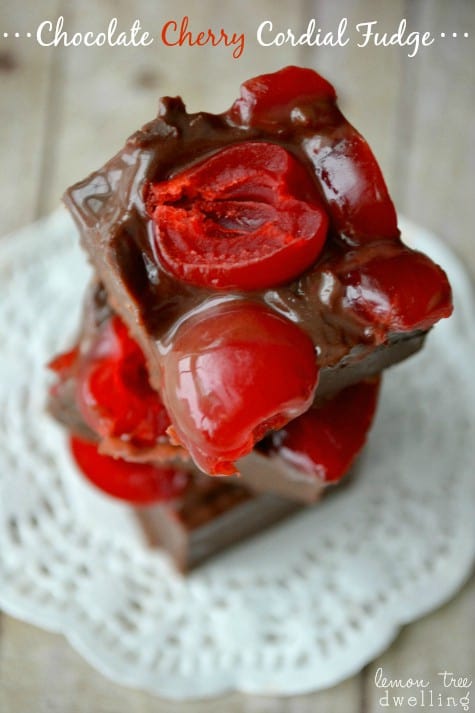 Need a Valentine's Day drink to make for the family? Try these non-alcoholic drinks from The Spruce.