Cheesy Olive Bread is so ooey, gooey and full of cheesy goodness! This delicious toasted bread makes a perfect and quick appetizer, lunch, or anytime snack!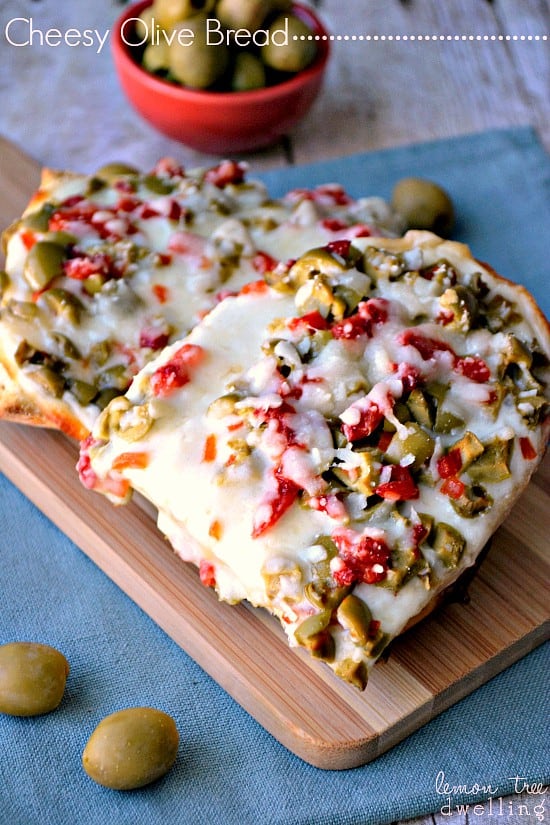 Cheesy Olive Bread – A delicious snack
Every now and then you eat something that makes you so happy, you swear you could eat it every day and be perfectly content. Most often, it's something you try at a restaurant….and something you could never actually replicate in your own kitchen. Like sushi or Thai or something deliciously crispy and fried. But sometimes…..sometimes…..it's something you make for yourself. Like this Cheesy Olive Bread.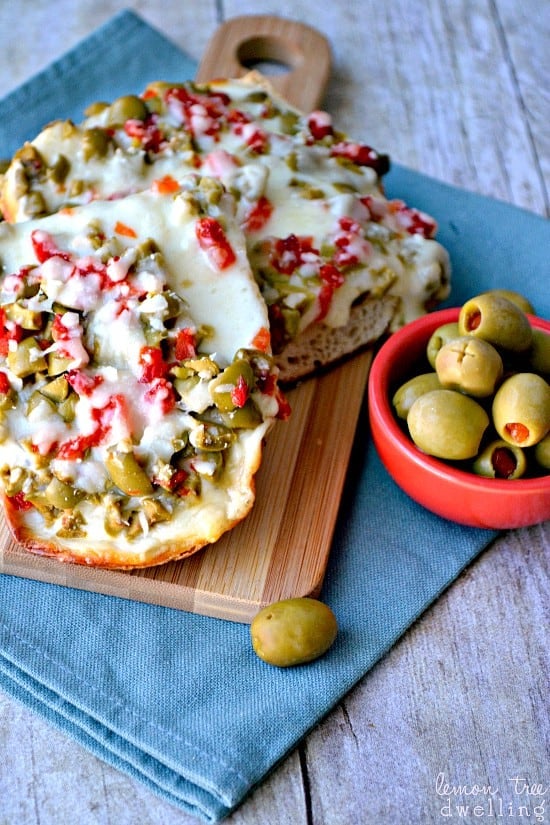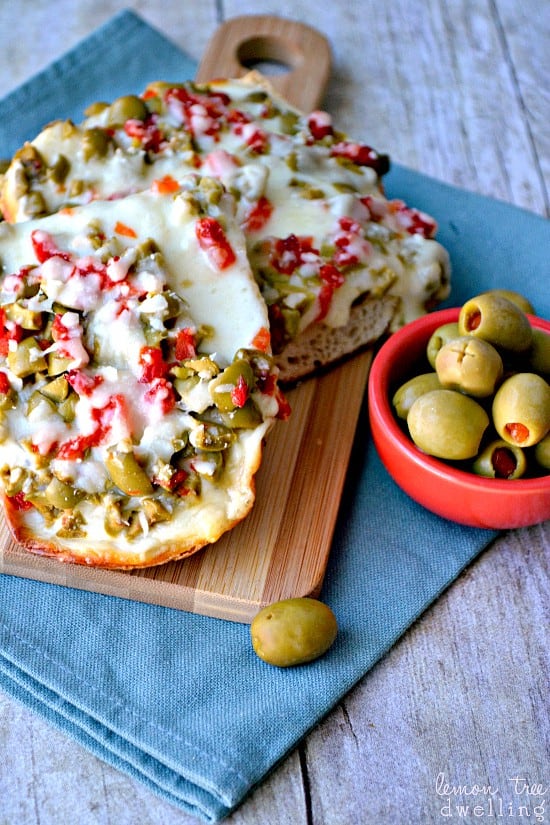 I made it for lunch yesterday….using some left over French bread and whatever I could find in the fridge. (It's slim pickings right now!) From the moment I pulled out the green olives, I knew it would be a winner. I added some minced garlic….because I LOVE garlic….and piled on the cheese. And, lo and behold, I had a little jar of pimientos sitting in my cabinet, just waiting to be used.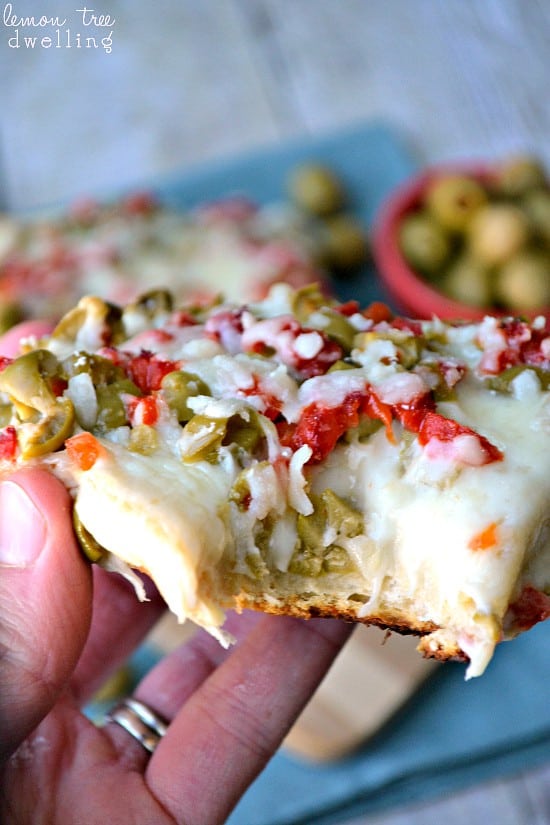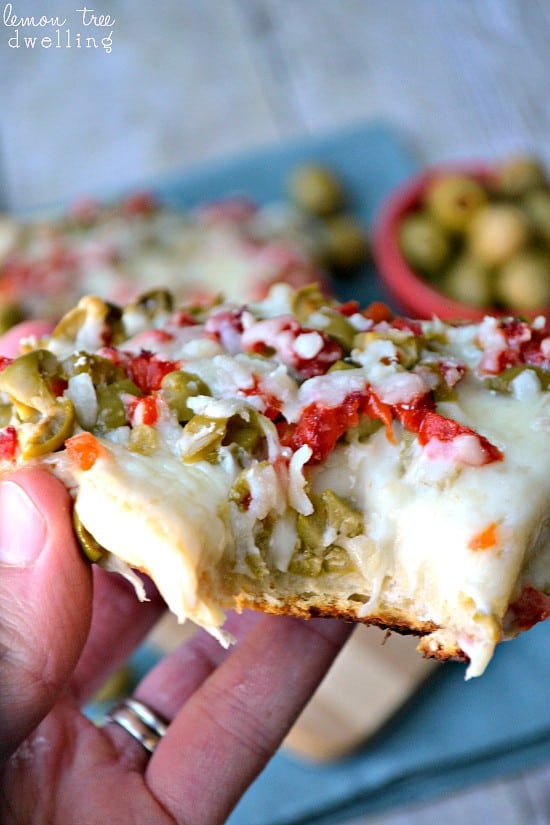 I popped it in the oven and immediately began smelling the garlic….and let me tell you, even though it only needed 15 minutes, it was the longest 15 minutes of my life! (Remember – I'm 6 months pregnant!) As soon as I could, I pulled it out and took a big bite…..and the cheese was so ooey and gooey it stretched and pulled and ended up all over my face. Turns out I was right all along. Between the melted cheese and the salty olives and the crusty bread….it was easily the best lunch I've had in a while.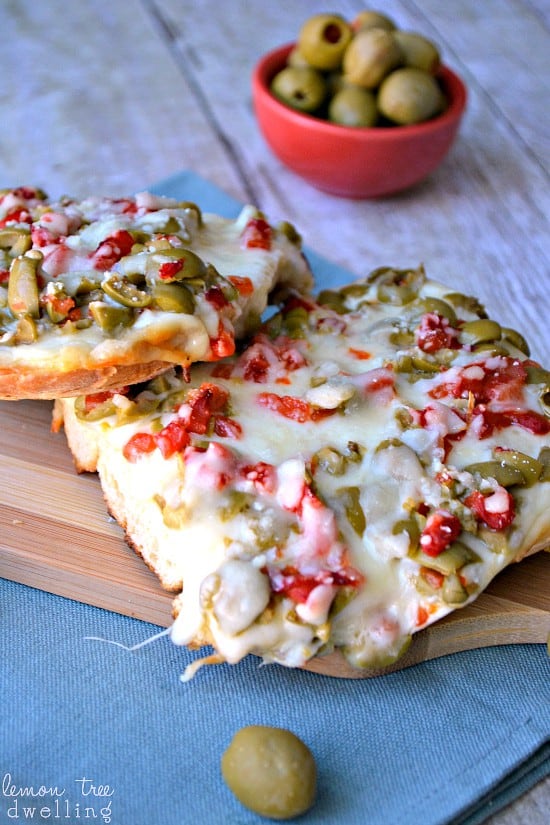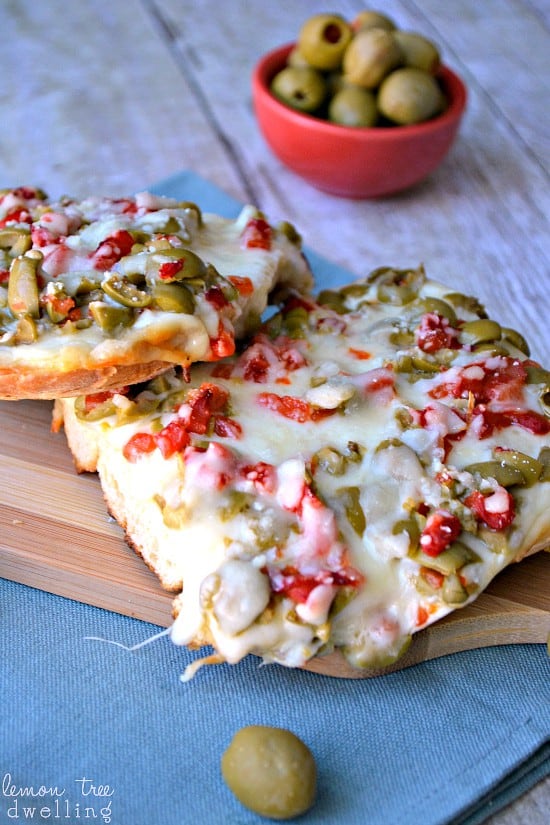 Cheesy Olive Bread
I was so excited about it that the minute Jorden walked in the door, I had to tell him all about it. And do you know what he told me? He told me he had gone out for lunch. Again. And that he had ordered a delicious Cuban. I looked at him and said, "Must be nice." Seriously – it really must be nice to go out to lunch as often as he does. And, for a minute, I was a tiny bit jealous. But then I remembered my Cheesy Olive Bread…..and I realized I'd rather have Cheesy Olive Bread than Cubans any day of the week! And all was well.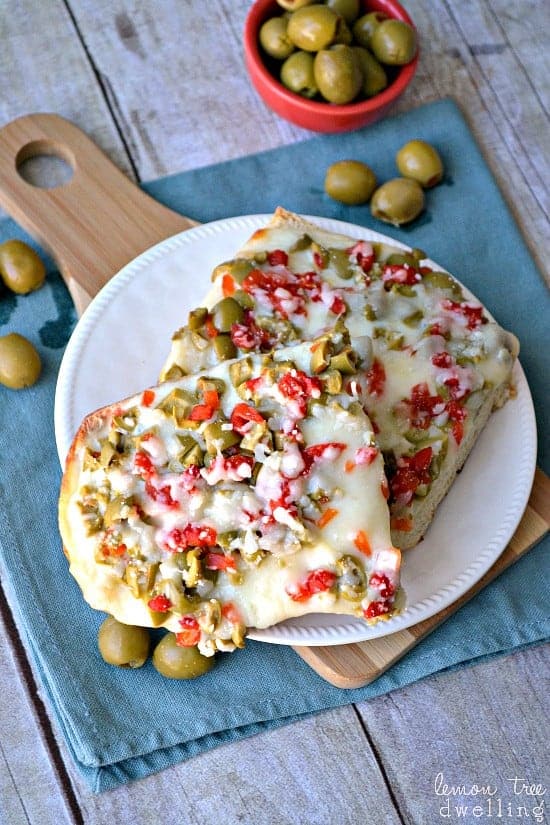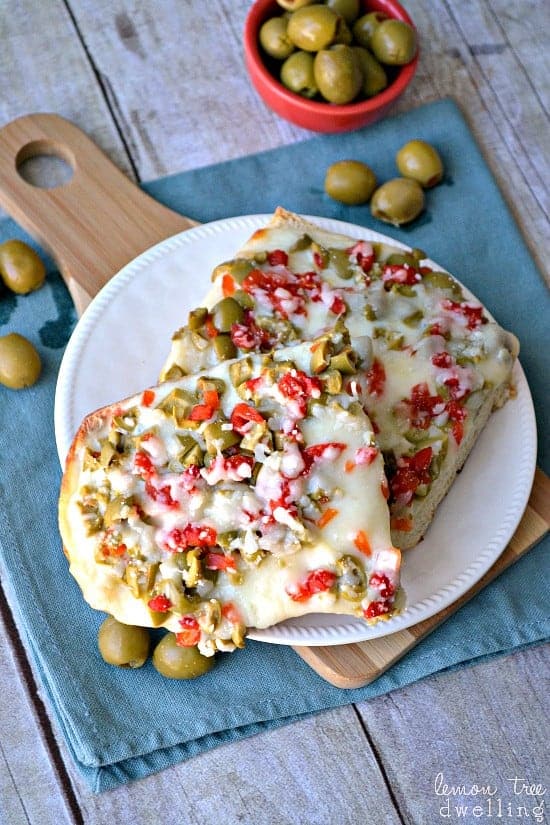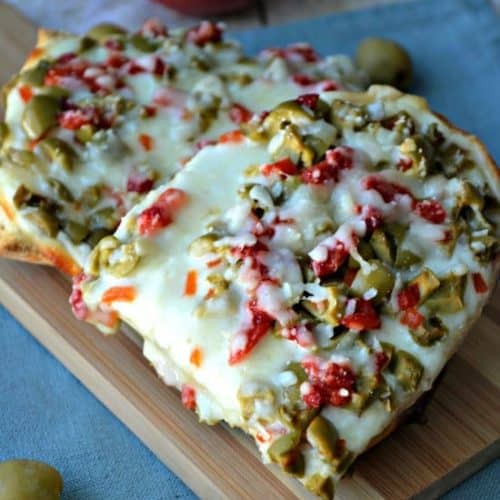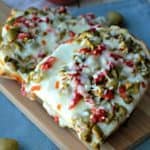 Cheesy Olive Bread
Ingredients
1

8 inch loaf French bread, sliced lengthwise (*I used one half)

1

tsp.

minced garlic

8

thin slices Provolone cheese

1/2

c.

chopped green olives

2

Tbsp.

diced pimientos

2

Tbsp.

fresh shaved Parmesan cheese
Instructions
Spread 1 tsp. minced garlic. onto French bread.

Top with cheese slices, olives, and diced pimientos.

Bake at 350 degrees for 10 minutes.

Sprinkle with 2 Tbsp. shaved Parmesan cheese.

Bake for an additional 5 minutes or until cheese is melted and edges are golden brown.
Looking for more cheesy deliciousness??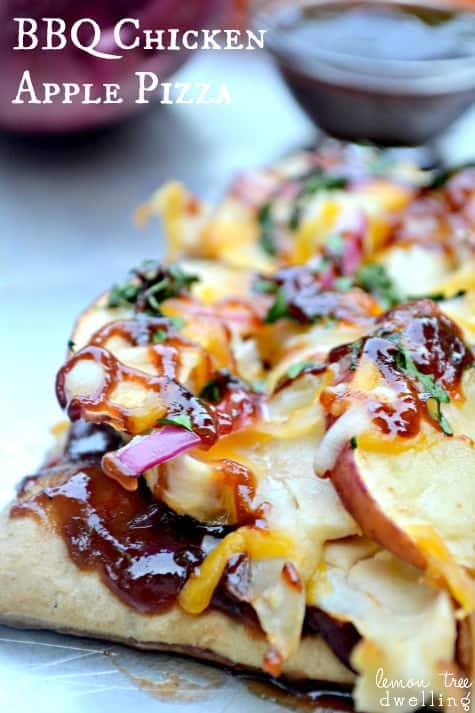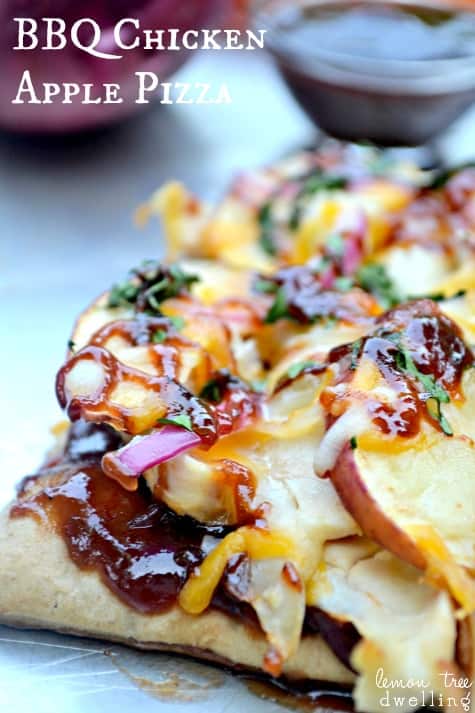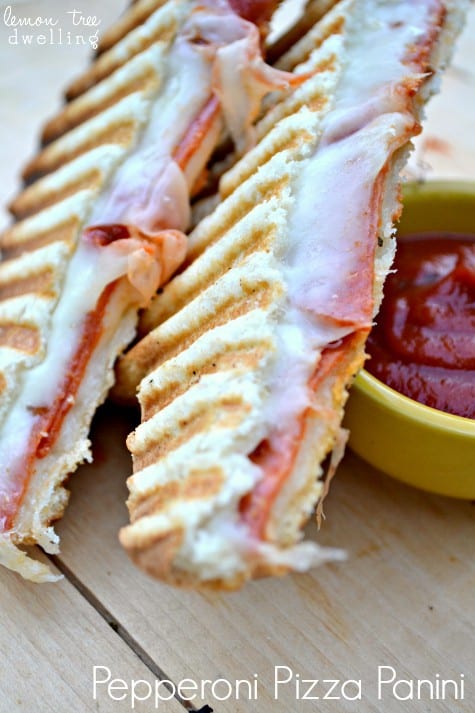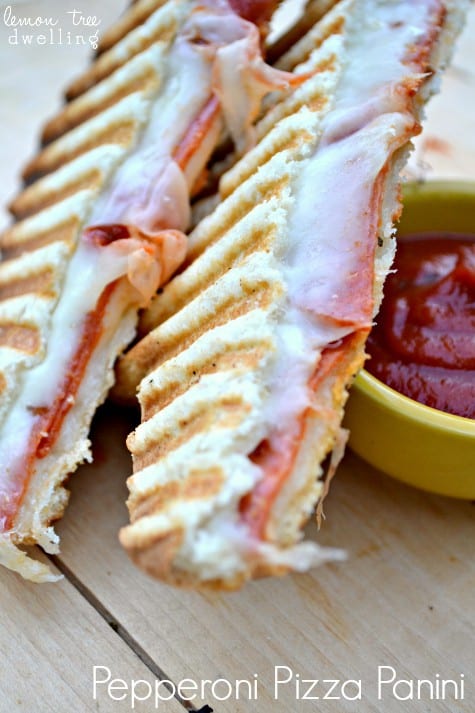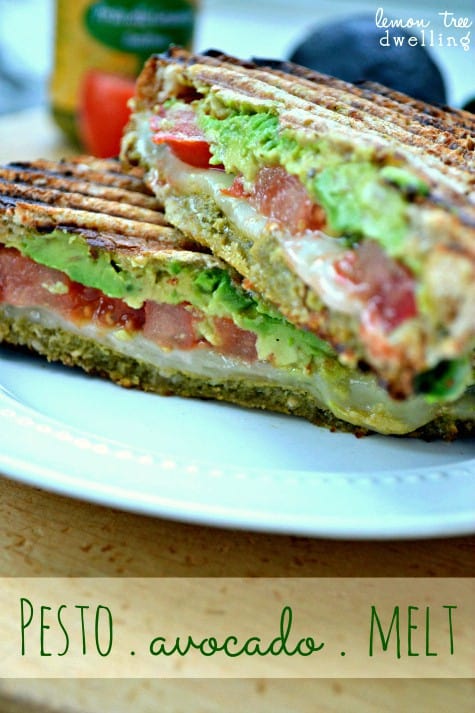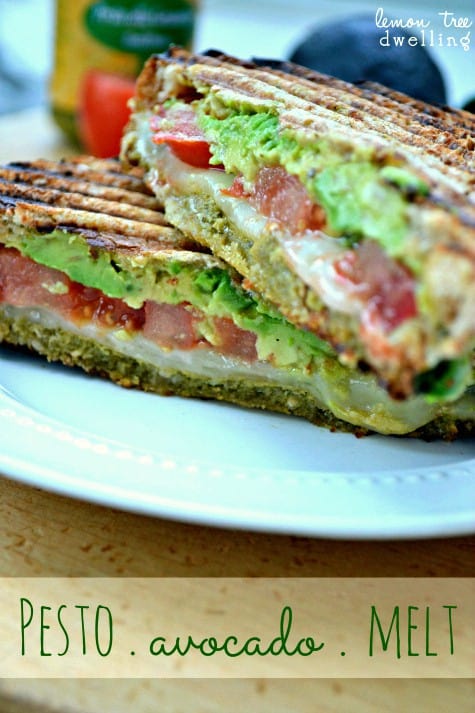 For more great ideas and up to date recipes, be sure to follow me on Facebook!