Cherry Amaretto Steamer is a delicious hot drink for those cold days. Delicious cherry flavored steamed milk topped with a cherry is a great alternative to hot chocolate. A perfect Valentine's Day treat!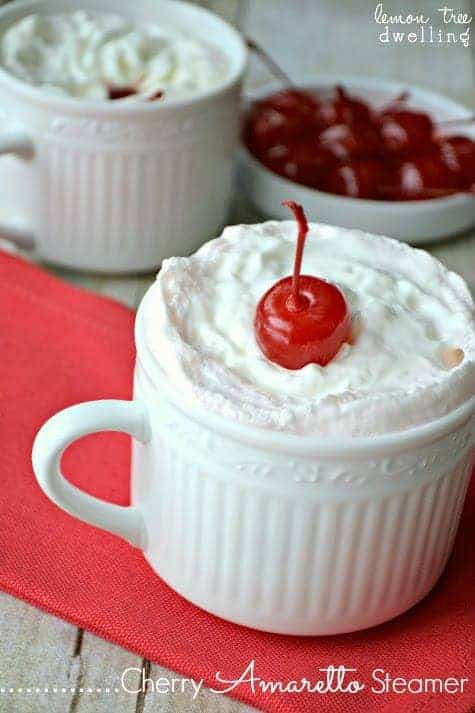 Well…it is finally starting to warm up around here…and by warm up, I mean that yesterday reached 8 degrees and today is supposed to make it up to 22! Woo hoo! It's sad when 22 degrees is cause for celebration….but after not leaving your house for 3 days, 22 doesn't sound so bad. At least I can get from the car to the door of the grocery store without feeling like my face is going to freeze off!!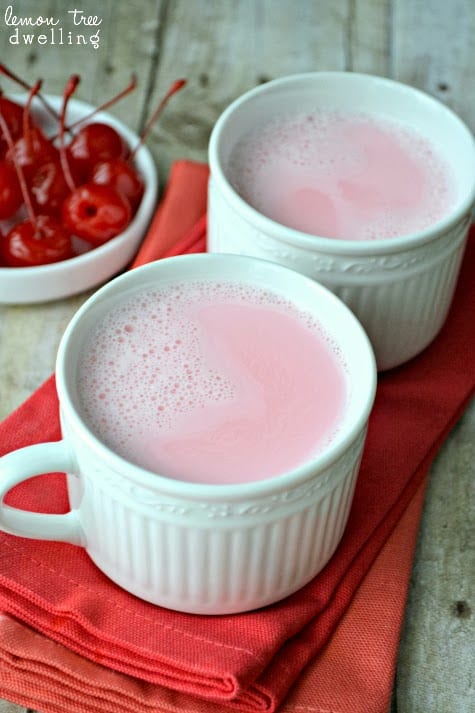 To be perfectly honest, I really don't mind the cold. Aside from the fact that 40 below wind chills kinda freak me out, I don't mind being confined to the indoors. In fact, in some ways I prefer it! I like being in my cozy clothes under a cozy blanket with my cozy drink in hand….and I like having no reason to leave! There is nothing calling me outside, no warm sun or beautiful weather or bike rides calling my name…..so there's no reason to feel guilty about staying in!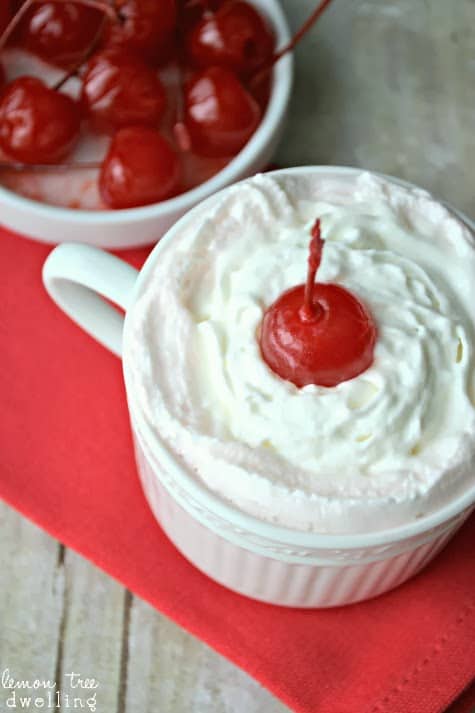 Cherry Amaretto Steamer
Unfortunately, my kids don't exactly agree. Even on the coldest of cold days, when there is no chance I am setting foot outside, they still want to go out and play! They must be crazy!! I'm all for kids being outside, but there is such a thing as too cold…..and it has been TOO COLD! So instead, they've been watching lots of movies, doing lots of art projects, making up lots of games, and spending more time on the iPad than I am really comfortable with. And, because I've been feeling bad for them, I've been making little treats for them…..like these fun little (warm) drinks, which they gulped down like there's no tomorrow. I can't wait to see the look on their faces when I finally say yes to them venturing outside to play! Until then, I'll continue to appease them with these cherry amaretto steamers. (Let's see how long that lasts, right?!)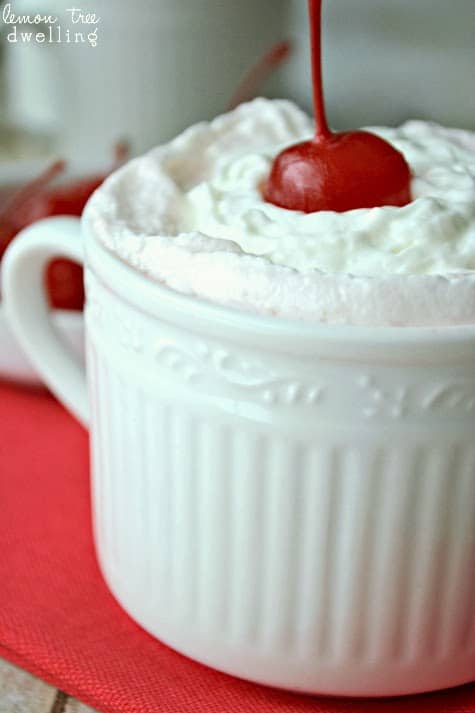 Cherry Amaretto Steamer
2 c. milk
1/4 c. maraschino cherry juice
2 Tbsp. sugar
1 tsp. almond extract
whipped cream
maraschino cherries
1. Combine milk, cherry juice, sugar, and almond extract in a small saucepan and heat over medium-high heat, stirring with a whisk, until milk is heated through.
2. Pour into 2 mugs; top with whipped cream and a cherry.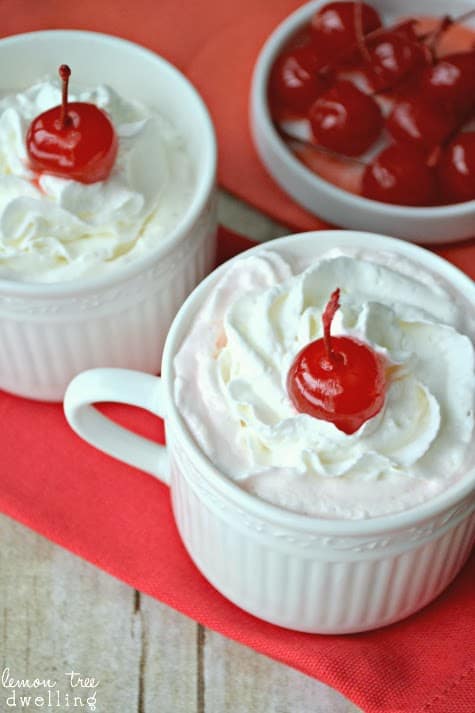 Enjoy!
Looking for more Valentine's Day goodness?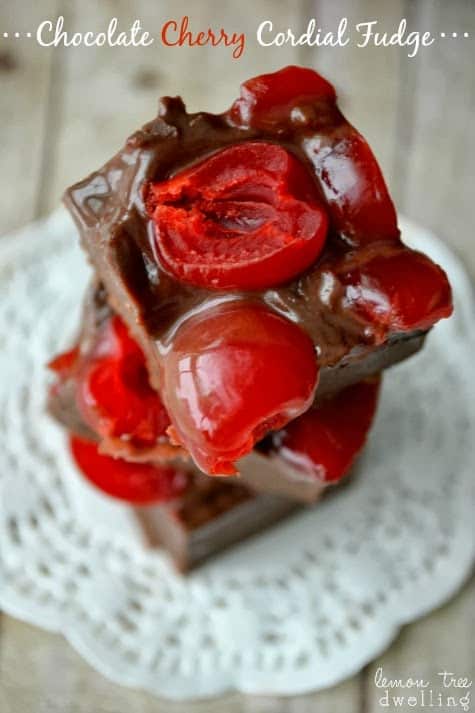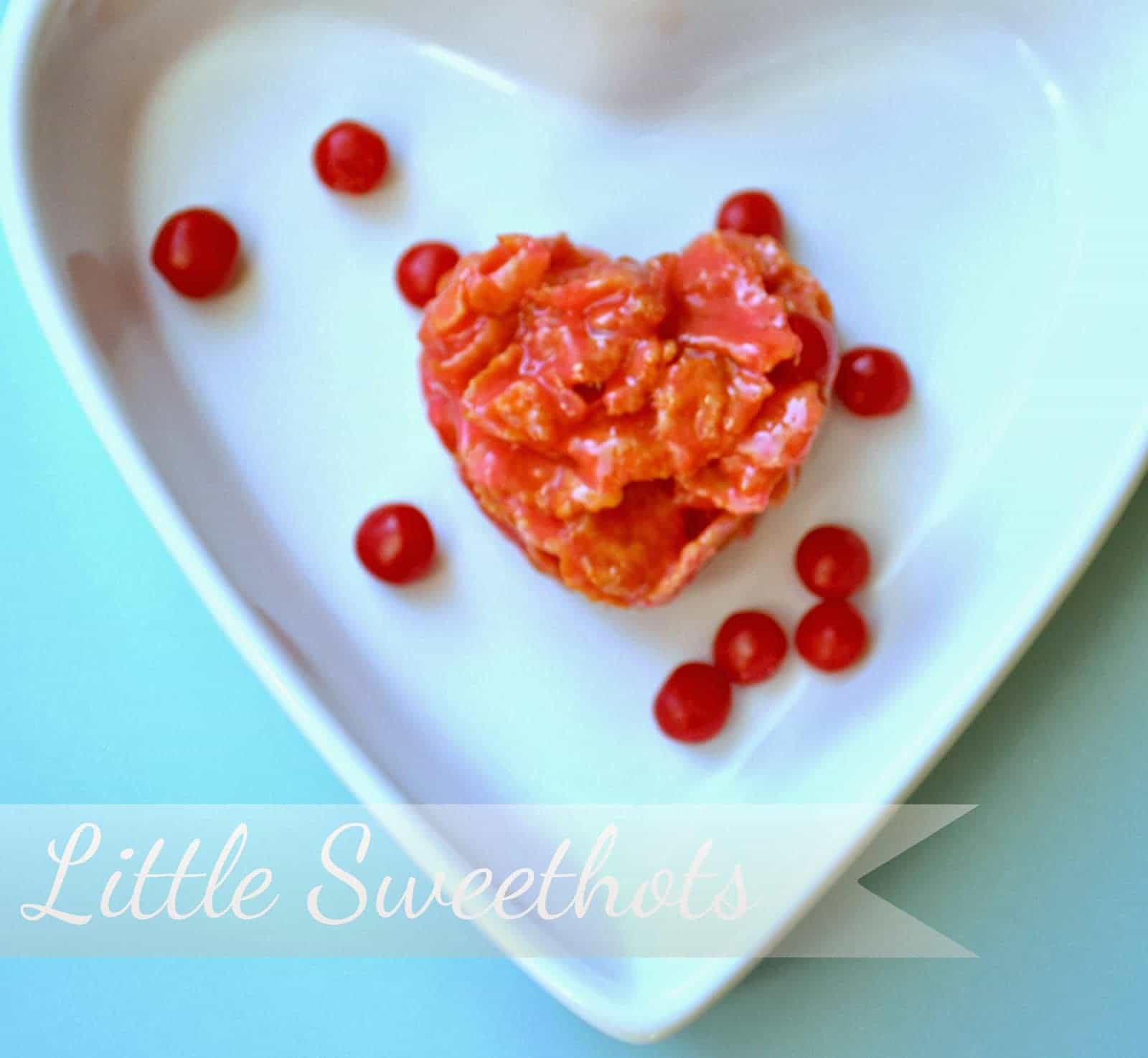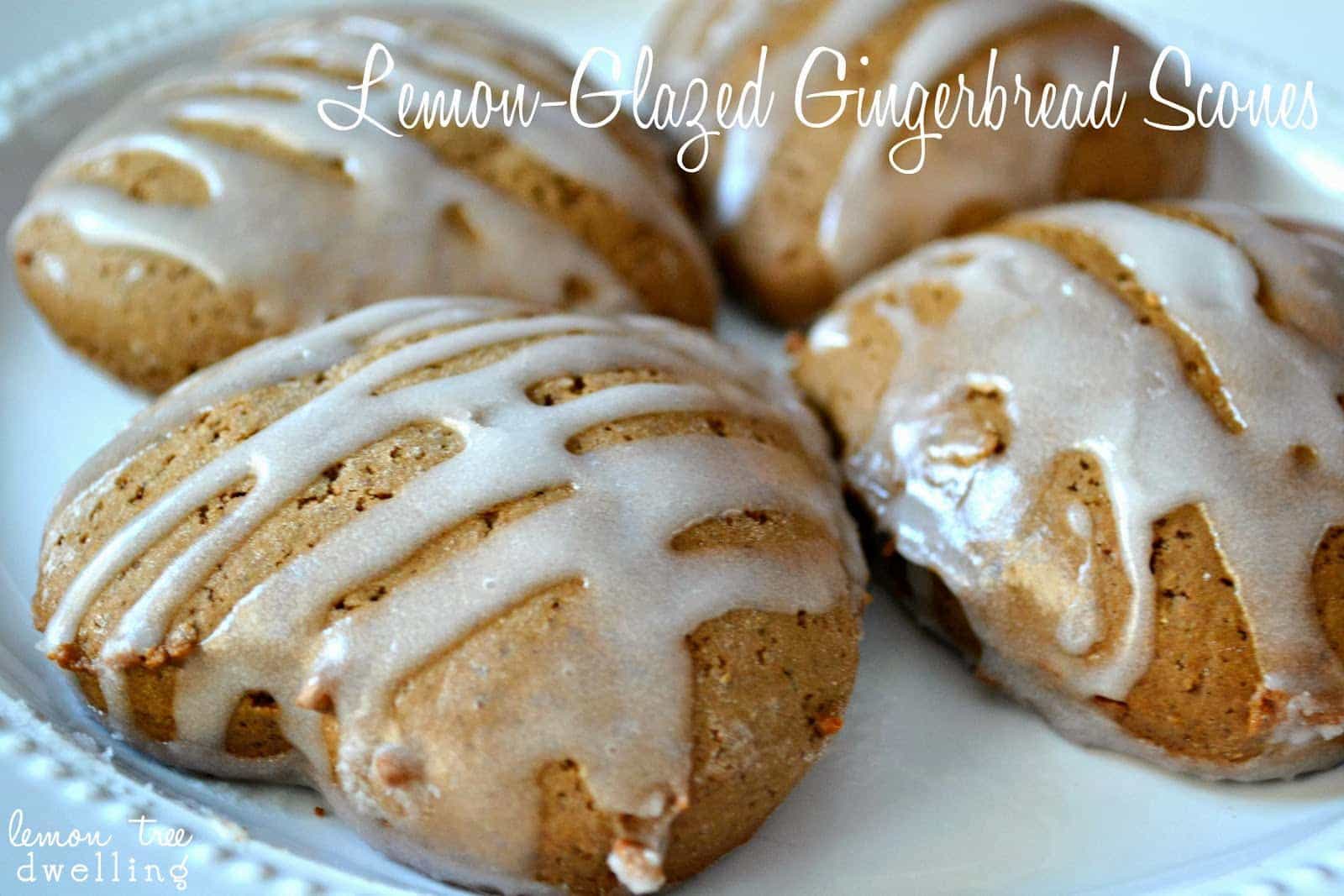 For more great recipe ideas be sure to follow us on Valentine's Day