What do you get when you cross a Quesadilla with Sopapilla Cheesecake? Cheesecake Sopadillas! Perfect for Cinco de Mayo…perfect for anytime…and so quick and easy, there's no excuse NOT to!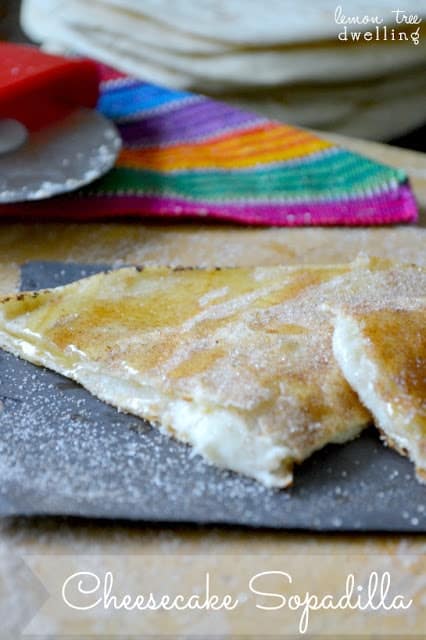 Happy Cinco de Mayo!! I hope you are having a fun day! I had great plans of celebrating today with a generous helping of guacamole and a margarita or two….but as life goes, there's no time for that. Instead, we are spending today recovering from my sister's baby shower, shopping for a birthday present, taking the kids to a party, helping my dad move dirt and plant new grass seed (Jorden, not me….) and getting together with Lisa tonight for a blog re-design. Woo hoo!!
My mom was nice enough to watch Nora so that I can keep my head on straight (thanks, Mom) and share this recipe with all of you! So…..although I may not be enjoying guacamole and margaritas today, I am enjoying a moment of quiet time in the midst of a busy day….and one of these – a Cheesecake Sopadilla (short for Sopapilla Quesadilla)!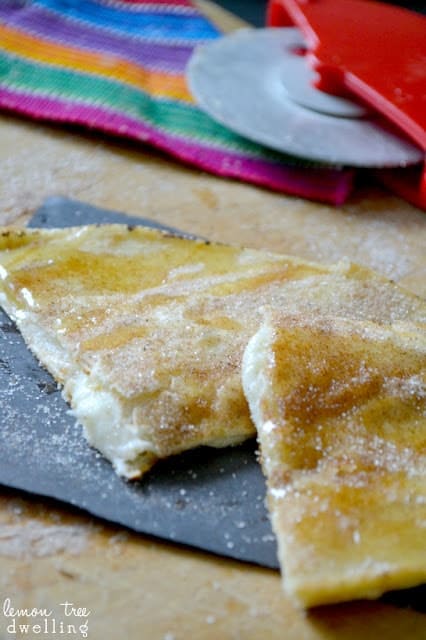 I first had Sopapilla Cheesecake when my sister brought it to a family function. It was so amazing I'm pretty sure I had at least a few pieces of it…and, truth be told, I probably could have eaten the entire thing. I have been dreaming about it ever since, and with Cinco de Mayo here, I thought I would re-create it (Lemon Tree Dwelling style!)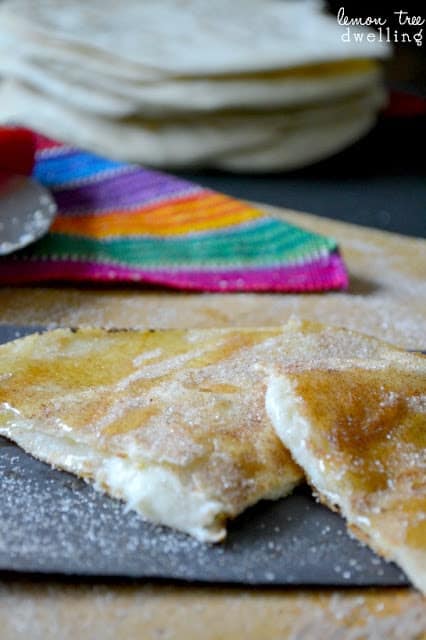 For those of you who have visited our Lemon Tree Dwelling, you know how much we LOVE quesadillas!! They are our go-to snack, lunch, last-minute dinner…..and now dessert! (Or snack….or breakfast – you choose!) We mostly make plain cheese quesadillas, but every now and then we really load them up. We've done chicken, veggie, ham and mozzarella, even pb&j….but never something as deliciously sweet as this! It tastes just like Sopapilla Cheesecake….in a fraction of the time (and energy)!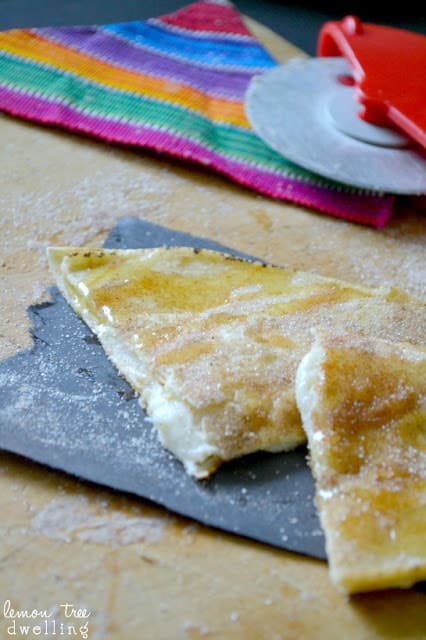 Yep….I think these will be making a regular appearance around here. They are quick and easy enough to fit into our often chaotic schedule….and they are delicious enough that they make everyone happy! In other words, they are the perfect treat, not just for Cinco de Mayo……but for any day! (Or every day – you choose!)
Cheesecake Sopadillas
1 Tbsp. butter
2 flour tortillas
4 oz. cream cheese
1/4 c. sugar
1/4 tsp. vanilla
1-2 Tbsp. cinnamon/sugar mixture (can be made by mixing cinnamon and sugar in a small bowl to taste)
Drizzle of honey
1. Mix cream cheese, sugar, and vanilla until well-blended.
2. Sandwich cream cheese mixture between two tortillas.
3. Melt butter in medium frying pan over med-high heat and add quesadilla to the pan. Cook on one side 2-3 minutes or until golden brown.
4. Flip and sprinkle cooked side with half of the cinnamon/sugar mixture.
5. Cook second side until golden brown; flip over onto a plate and sprinkle with cinnamon/sugar mixture.
6. Drizzle with honey.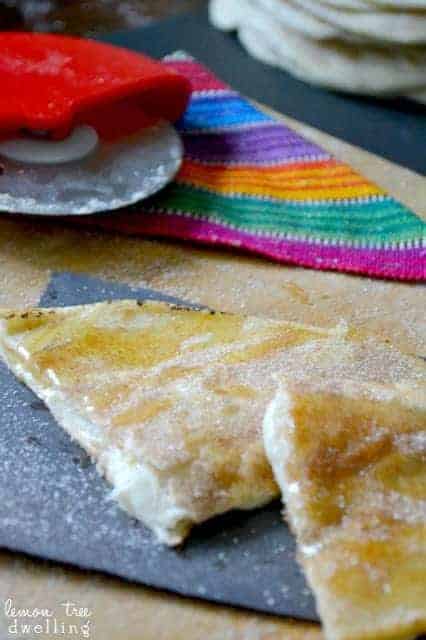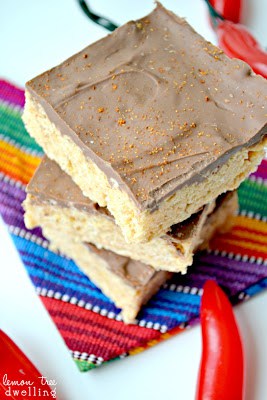 Thanks for taking a peek inside my Lemon Tre

e Dwelling….
I hope you feel right at home!