The classic combination of peaches and raspberries….brought together in a delicious sangria that is just right for breakfast, happy hour, or any hour! The perfect addition to your Mother's Day menu!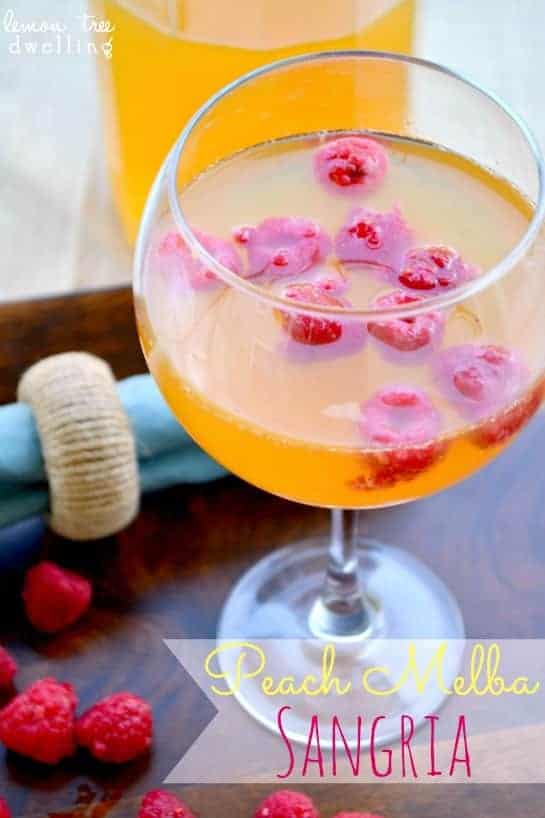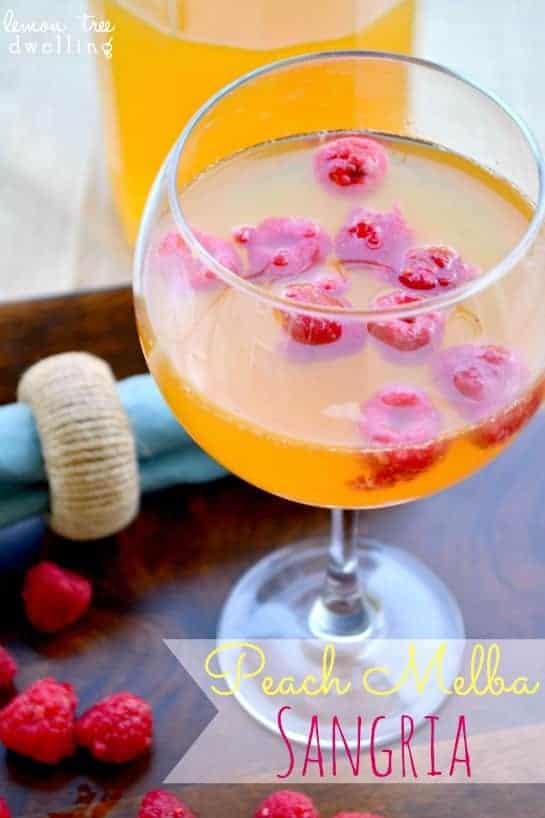 When I was in high school, I worked at a little frozen custard shop called Murf's Frozen Custard & Jumbo Burgers. I scooped cones, made sundaes, blended shakes, packed pints, and added all the toppings to our special "flavors of the day". It was my first job, and I loved it! I met tons of new people, made a little money, and loved having my friends come visit me at work. The downsides (a white pants/purple shirt/purple Murf's hat uniform, going home smelling like burger grease…) were nothing compared to the fun I had there!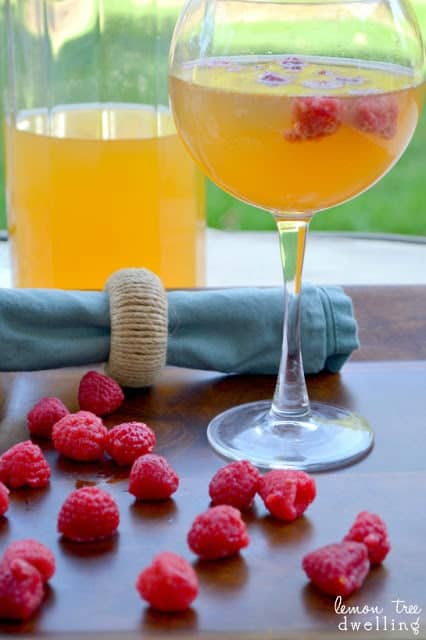 One of the "perks" of the job, of course, was getting to sample all the different flavors of custard. We had every flavor you could imagine, from Banana Split to French Silk Pie to Bailey's Irish Cream and Grasshopper Brownie Fudge. But for some reason, the one I always remember most is Peach Melba. Peach flavored custard with chunks of peaches and raspberry puree. Mmmmmmmm.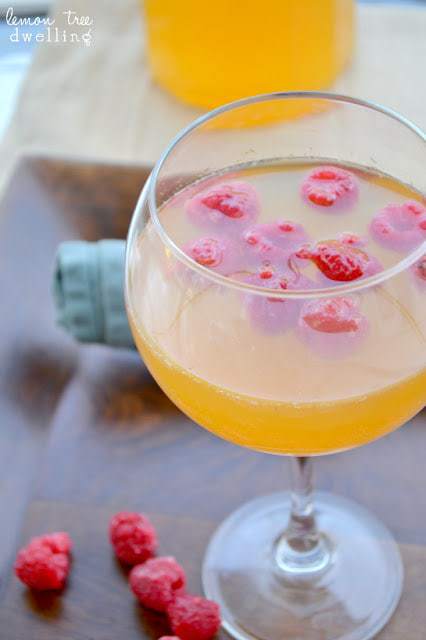 Peach Melba is one of those flavors you don't run across very often…at least not around here! Maybe it has something to do with the fact that both peaches and raspberries are hot commodities, and are only available a few months out of the year. When I was at the grocery store yesterday I noticed that a tiny container of raspberries is $5.99 right now….and peaches are pricey, too! Not to worry…this is a version you can make all year round, even when the fruit is not totally in season!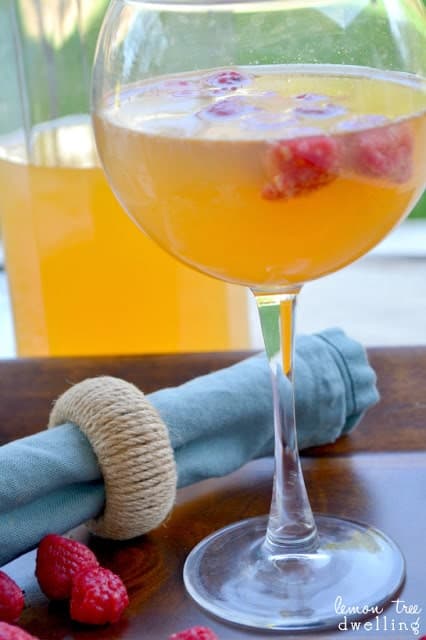 Because, even though nothing says "SUMMER" like berries and peaches, my time at Murf's made it clear that there is NEVER a bad time for Peach Melba. Why not make yourself some for Mother's Day? Or, better yet, leave the recipe out on the counter! It's easy enough that even your husband could make it….and we all know that everything tastes better when someone else makes it for you 🙂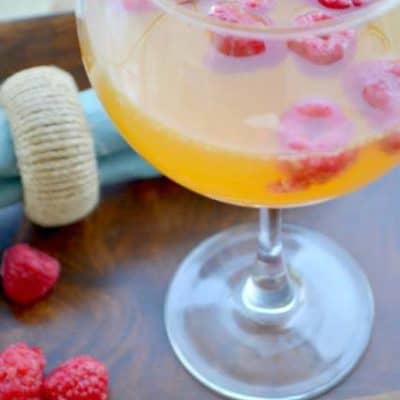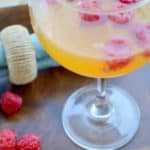 Peach Melba Sangria
Ingredients
1

bottle

sparkling white wine

1 1/2

c.

peach juice

1/4

c.

Peach Schnapps

1/4

c.

Triple Sec

1

c.

frozen raspberries
Instructions
Mix liquids in a large pitcher and refrigerate until ready to enjoy.

Add raspberries right before serving.