Move over, mayo…this Caprese Tuna Salad is just the fresh twist you've been looking for. Made with fresh mozzarella, basil, tomatoes, and balsamic vinaigrette, it's delicious in a sandwich or all on its own!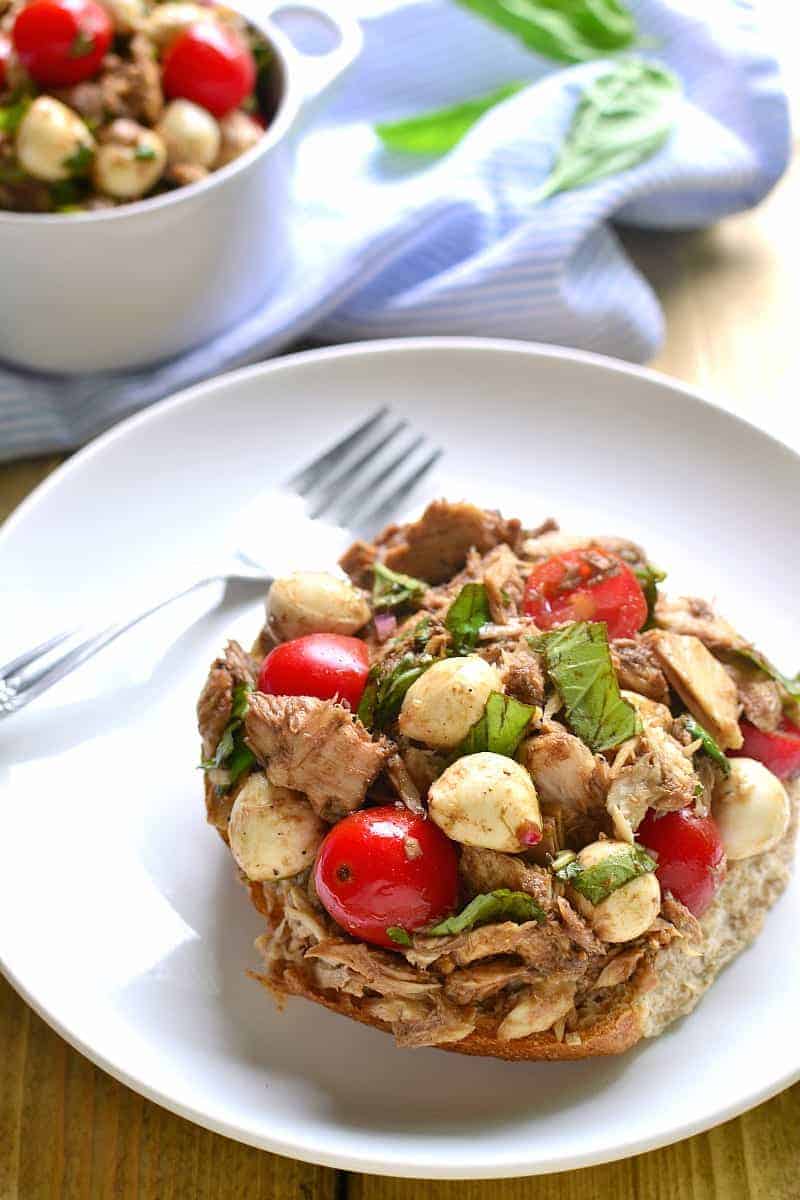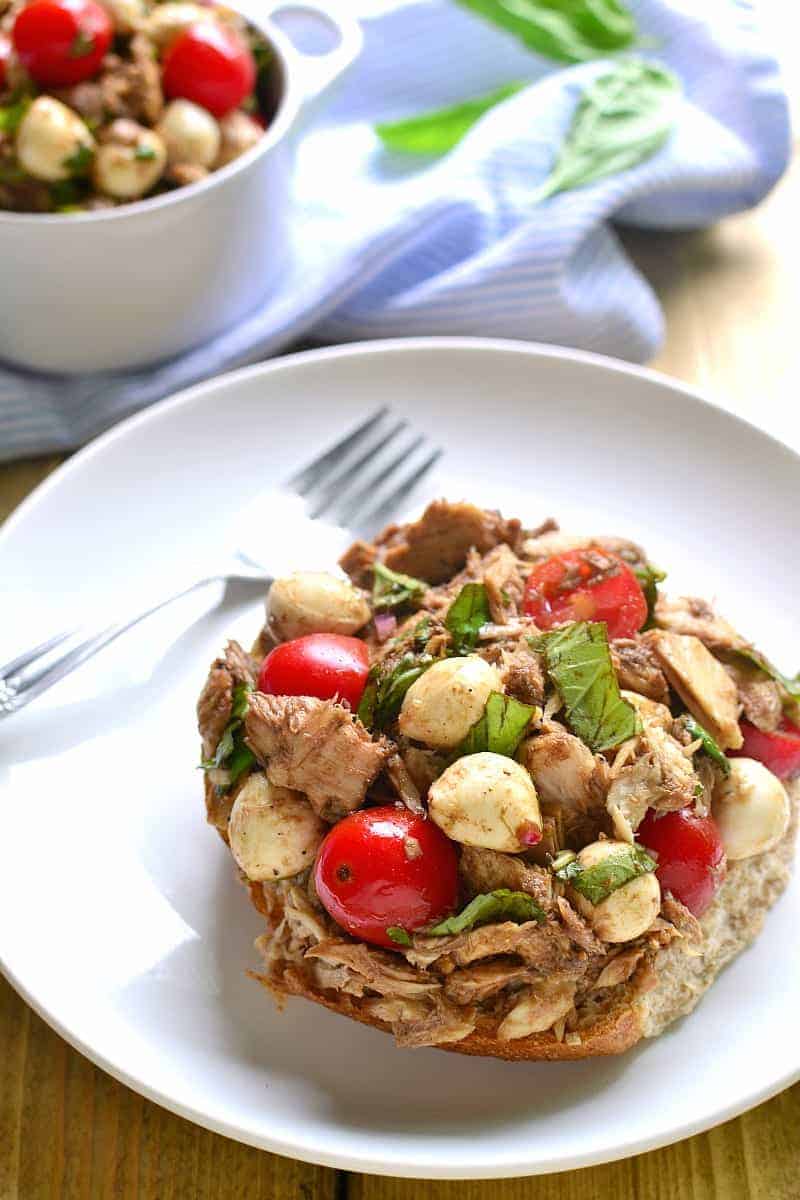 Can we talk school supply shopping for minute? Because we just finished ours yesterday…and I really feel the need to talk about it. With someone who *might* understand. Now, I know that we waited too long to start it (a week before school starts is clearly not enough) and I know that having kids with you when you do it is never a good idea. But I feel like I don't remember it being quite as painful last year. Or ever before. Maybe it really is just the difference between having two kids in school vs. three??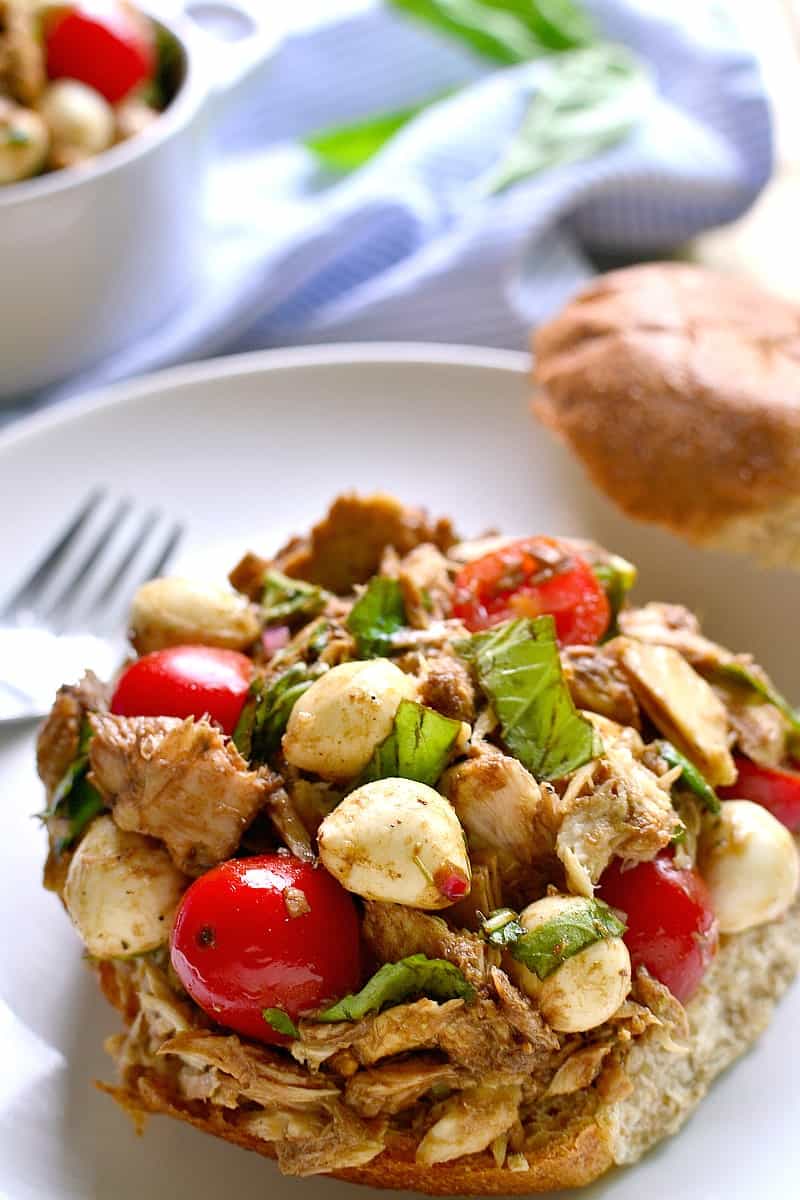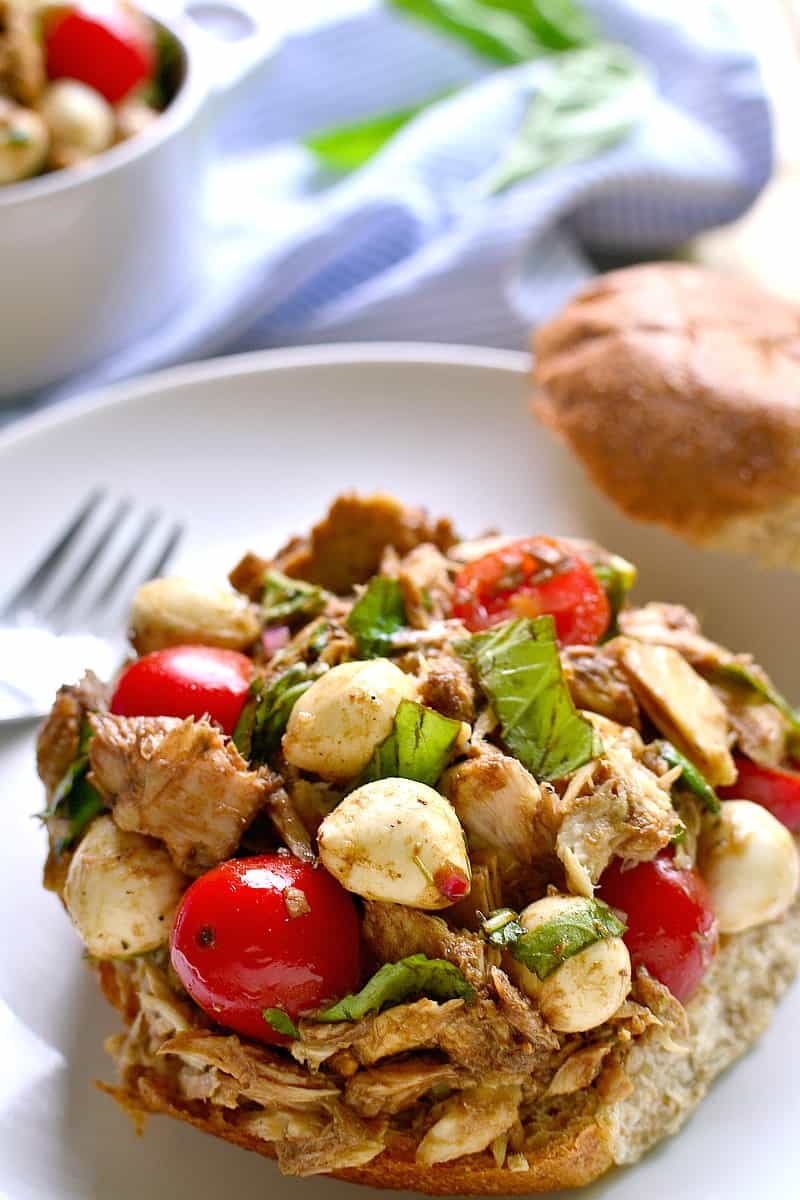 I should've known better. And, to be honest, I should've listened to Ellia. She's been badgering me for weeks now to go school supply shopping. "They're going to be out of everything," she would say. And, of course, she was right. It's a sad truth we discovered when we attempted to start last week….in the middle of party prep….when we happened to find ourselves at Target. The girls couldn't help themselves! They were drawn to the school section like fruit flies to red wine. But we were seriously only able to find about 7% of what we were looking for. Which left the other 93%….minus the things Grandma was nice enough to pick up….for another trip.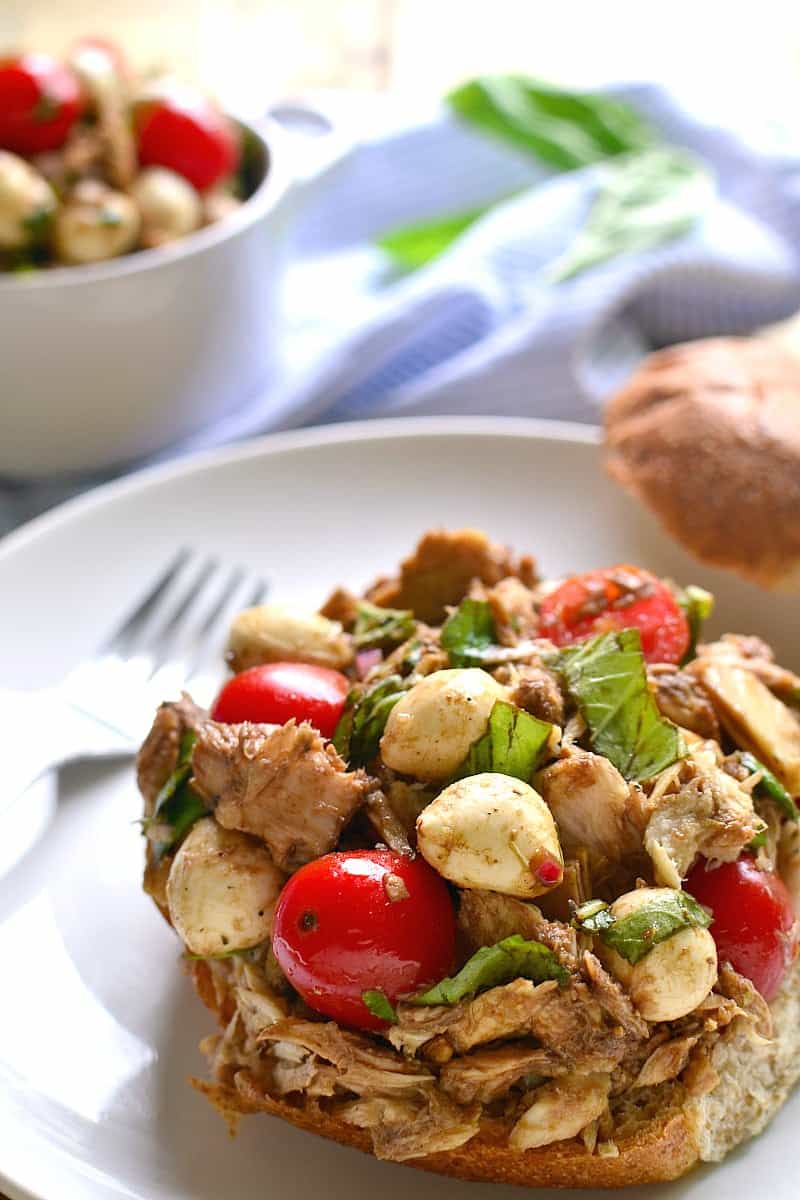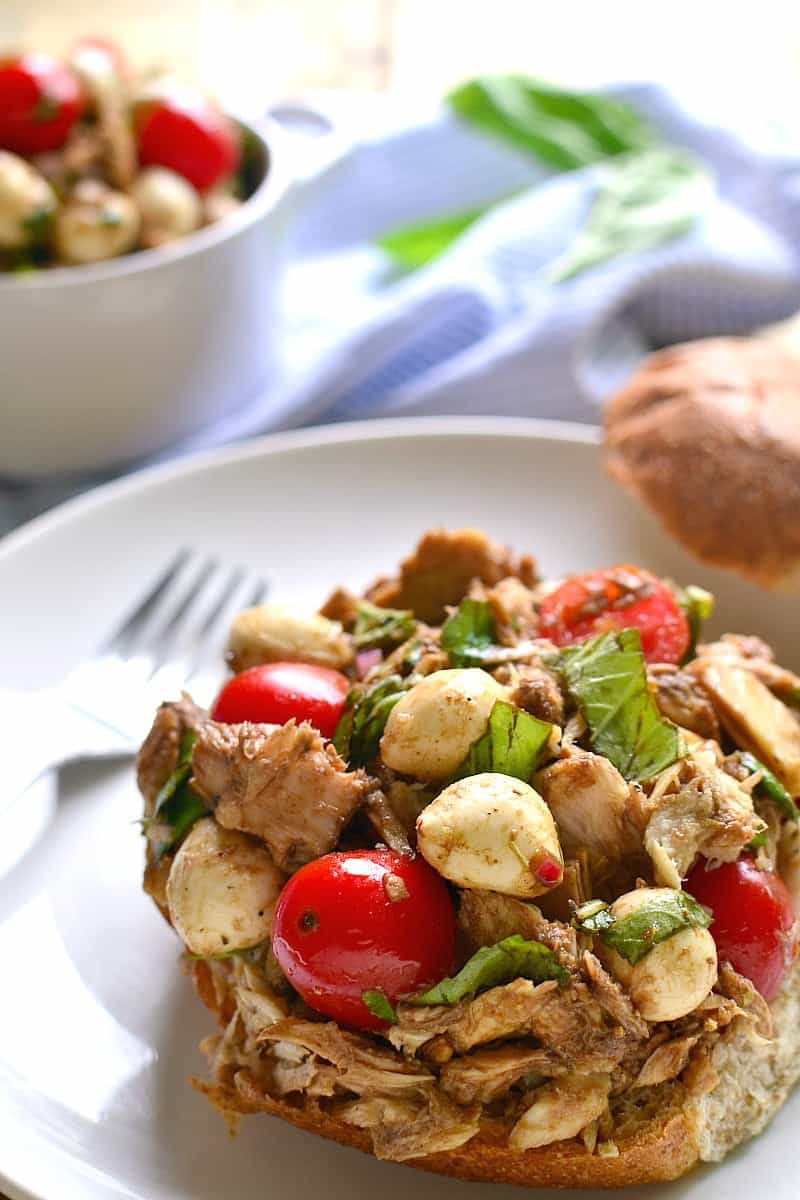 Fast forward to yesterday, the day we finally decided to tackle the rest of the list. And basically took over Office Depot. The good news? We found everything we were looking for. The bad news? I'm pretty sure everyone in the store "knew about us"….either based on what they heard or what they saw. We're not exactly the quietest, most well behaved of shoppers….if you know what I mean. But we powered through. And got it done. And I couldn't be more relieved.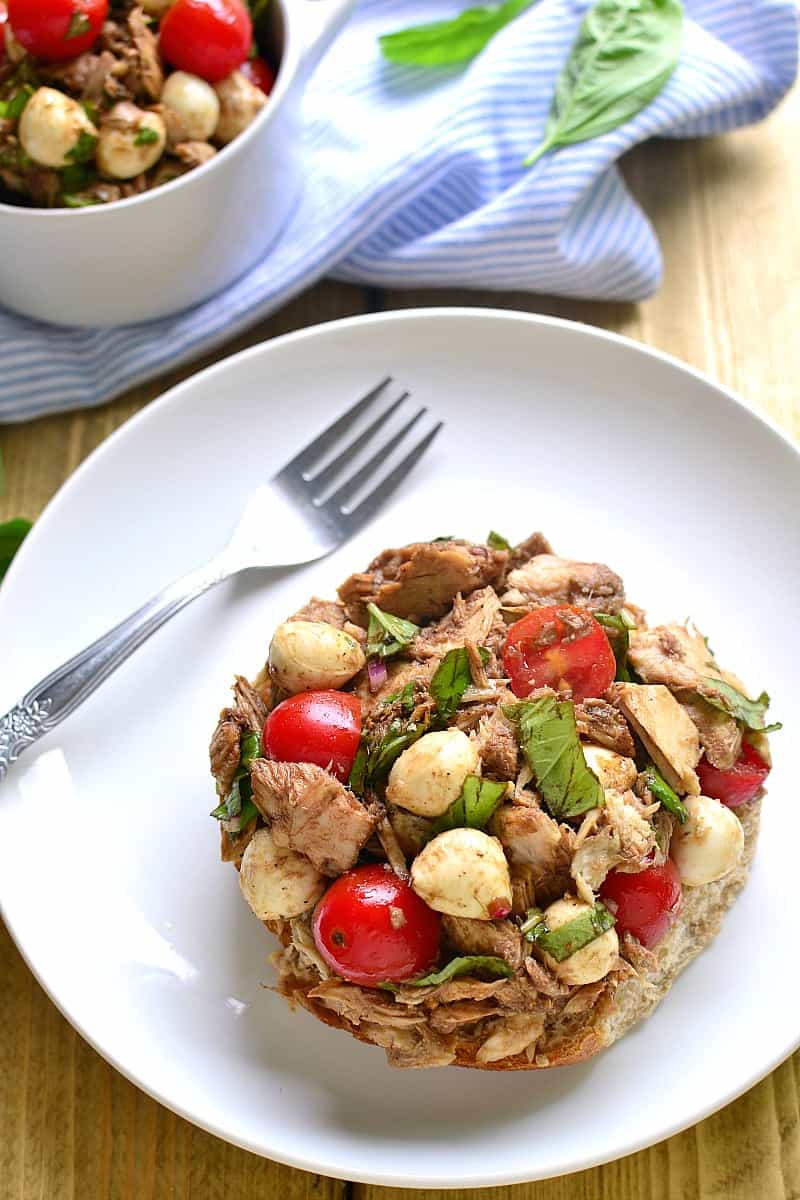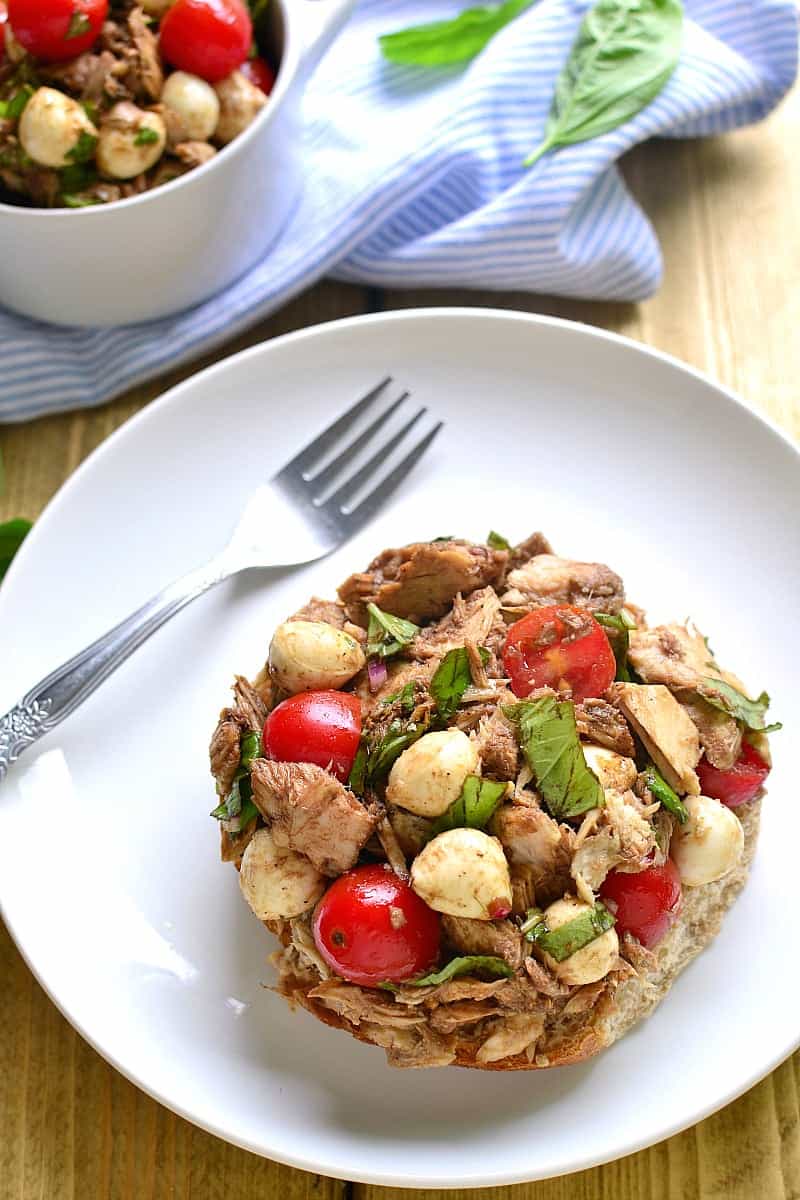 Can someone remind me next year to just do the School Pak? Seriously. It must be worth it. If for no other reason than I won't have to drag myself and 4 kids to multiple stores, kicking and screaming and taking over the place. I've thought about it before, but for some reason I'm not good at taking the easy road. I just need to be. Because this school supply thing is for the birds! Who's with me!?!?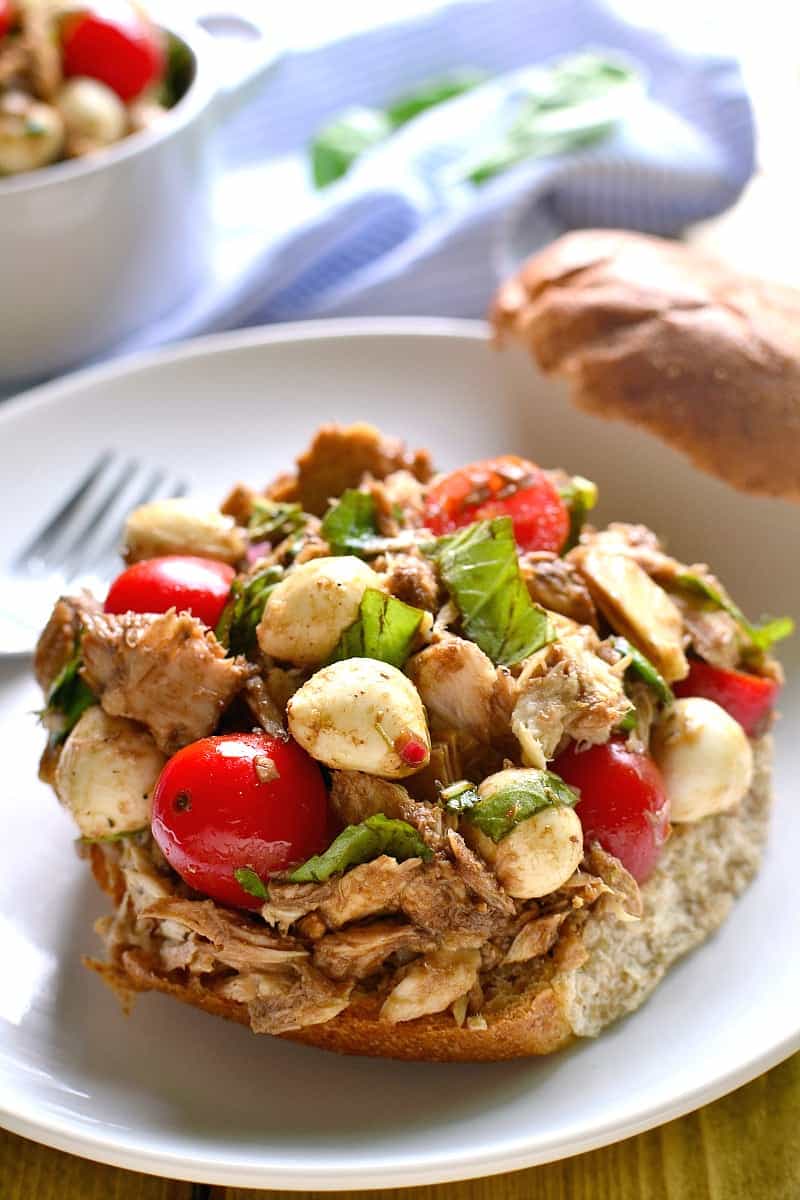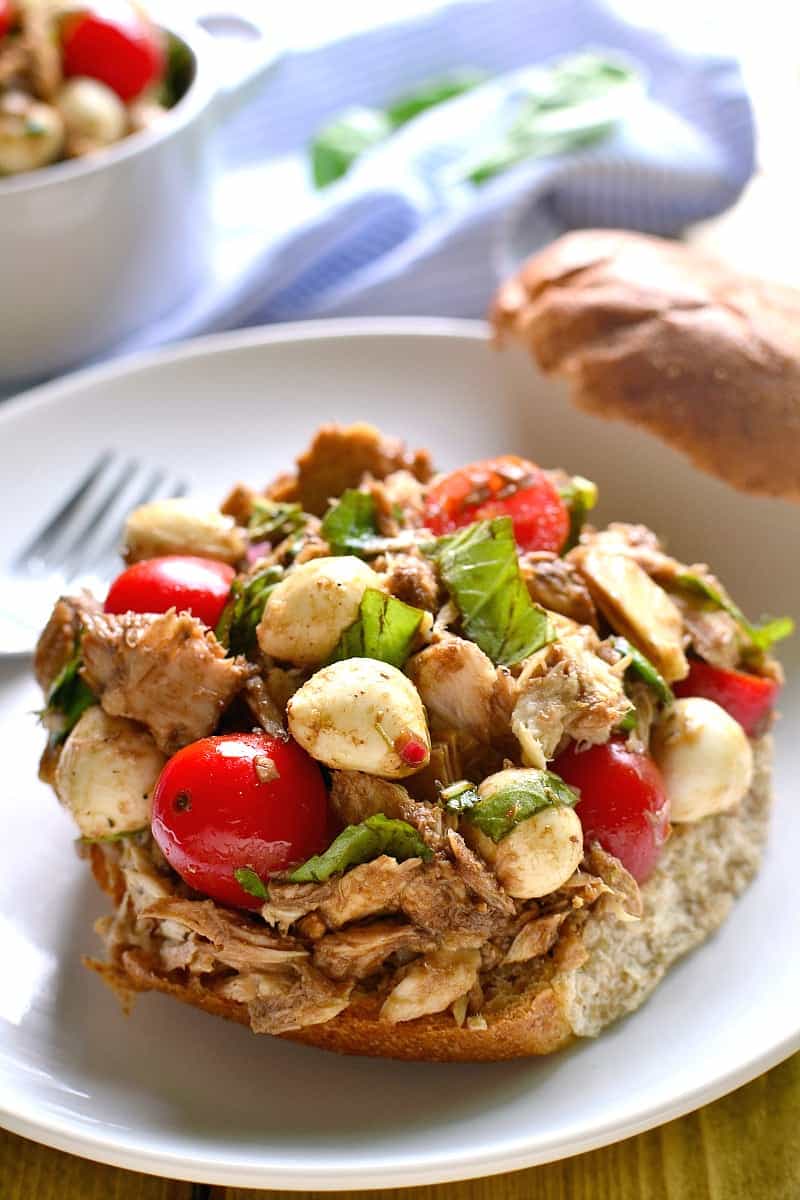 Enough about that, though. Let's move on to this Caprese Tuna Salad! Tuna is one of our favorites – perfect for lunch or an easy weeknight dinner – and this twist is seriously delicious! I love the fact that it's light and fresh and actually good for you….and I plan to eat it all the time once the kids go back to school. Ahhhh. Back to school. Maybe the school supplies were worth it, after all. They led me to this Caprese Tuna Salad….didn't they!?!?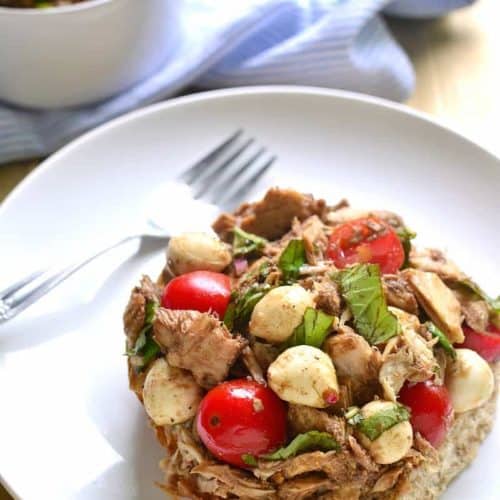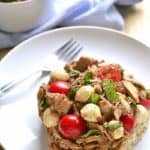 Caprese Tuna Salad
Ingredients
1

12 oz. can tuna, packed in water, drained

1/2

c.

grape tomatoes

halved

1/2

c.

fresh mozzarella pearls

2

Tbsp.

fresh basil

chopped

3

Tbsp.

olive oil

2

Tbsp.

balsamic vinegar

1

Tbsp.

minced red onion

1/2

tsp.

oregano

1/4

tsp.

salt

1/4

tsp.

pepper
Instructions
In a medium bowl, combine tuna, tomatoes, mozzarella, and basil.

In a separate container with a lid, combine remaining ingredients and shake to mix.

Pour dressing over tuna salad and stir to combine.