All the caprese flavors you love… rolled up and baked inside a deliciously flaky, buttery crescent roll.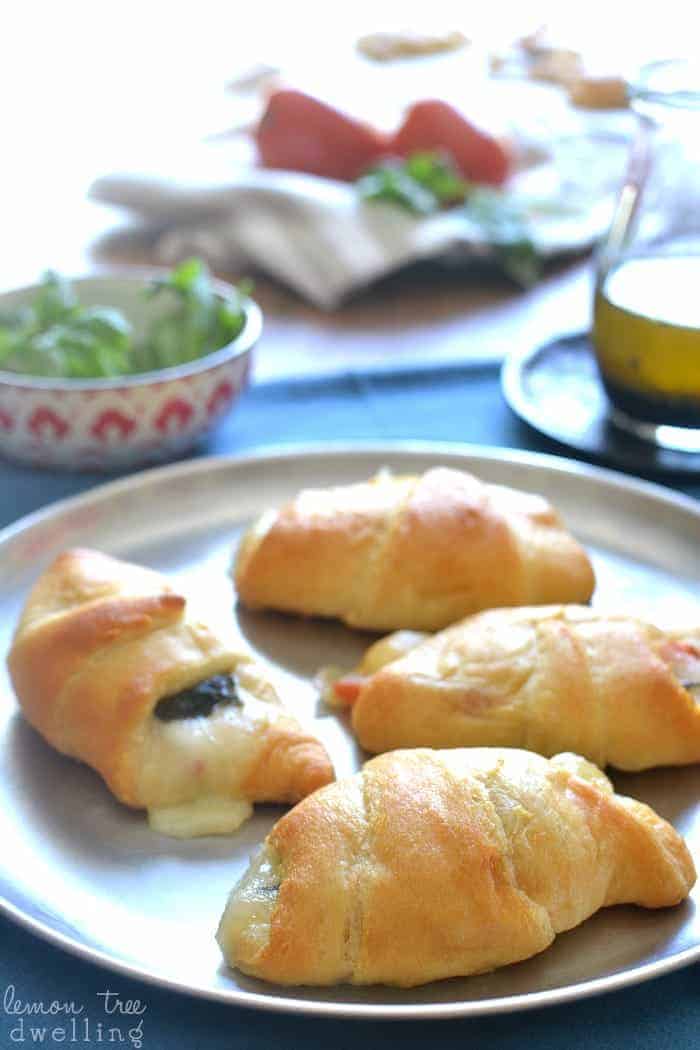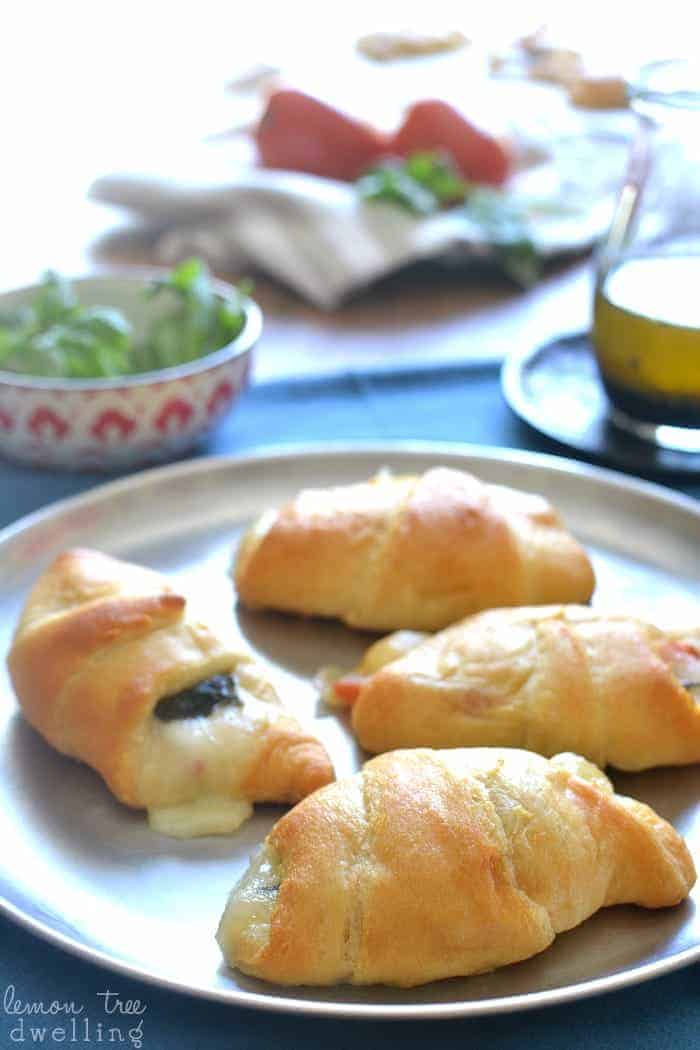 I'll never forget the first time I tried caprese salad. I was just out of college, at a friend's apartment, and she had a gorgeous caprese salad on the table amidst other gorgeous appetizers. It was made with the most delicious red tomatoes and drizzled with balsamic vinegar….and from the moment I tried it, I knew it was a salad for me.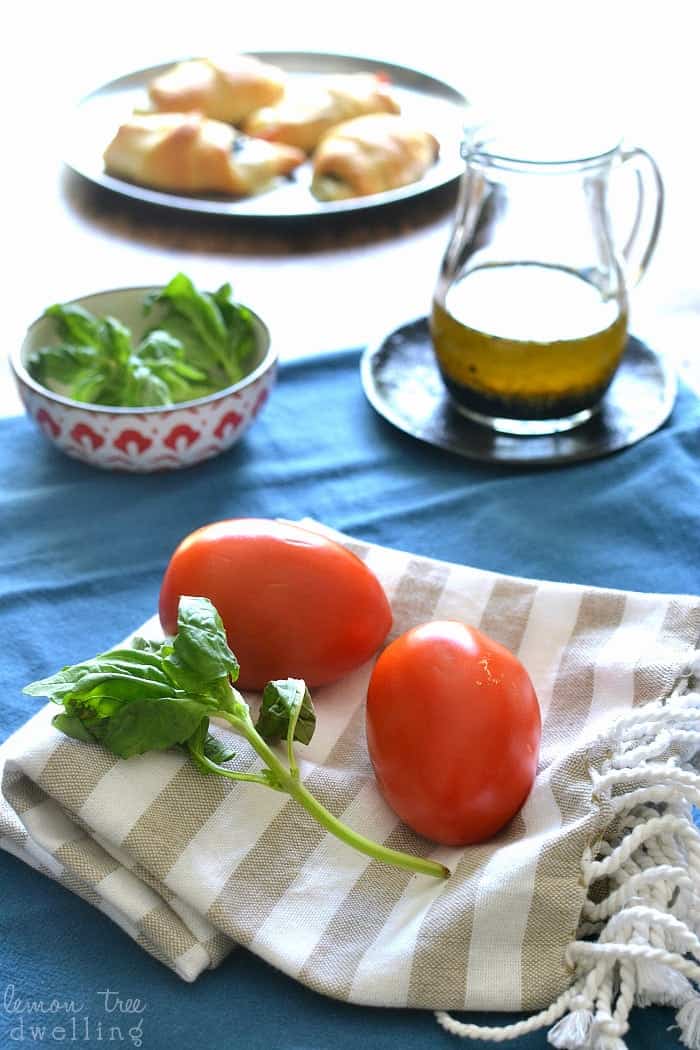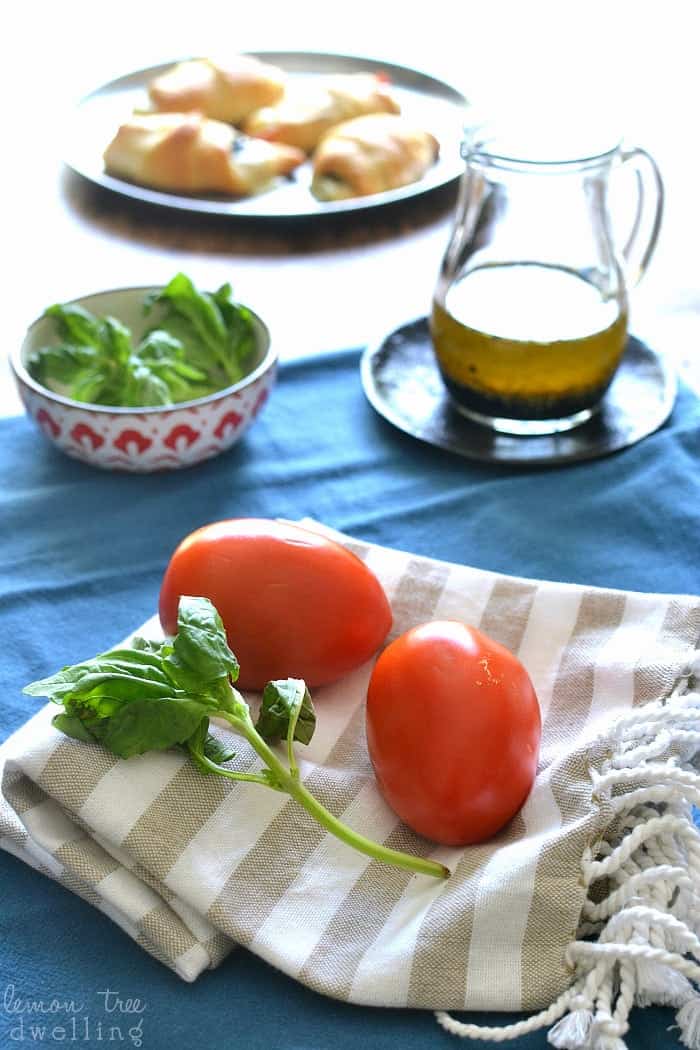 It's hard to believe I was in my 20's before ever having experienced the caprese flavor combo….especially considering the fact that my kids have all been enjoying it since birth! Or close to it. I guess it fits right in with the fact that they like Thai and sushi and tapenade…..not exactly your standard kid fare. I guess that's what happens when a foodie raises kids!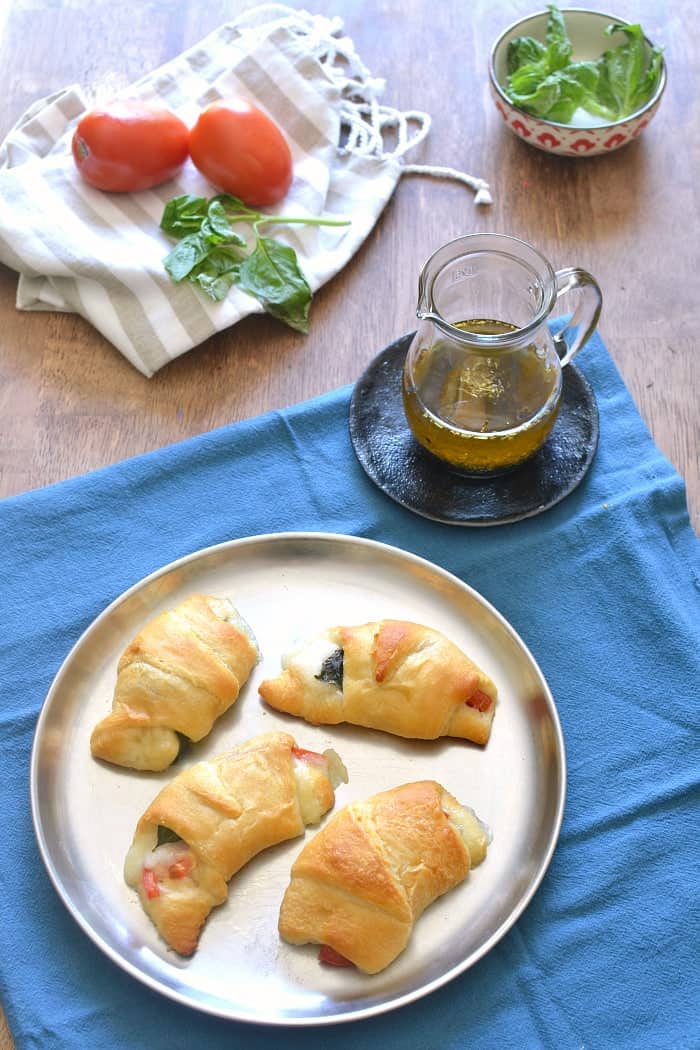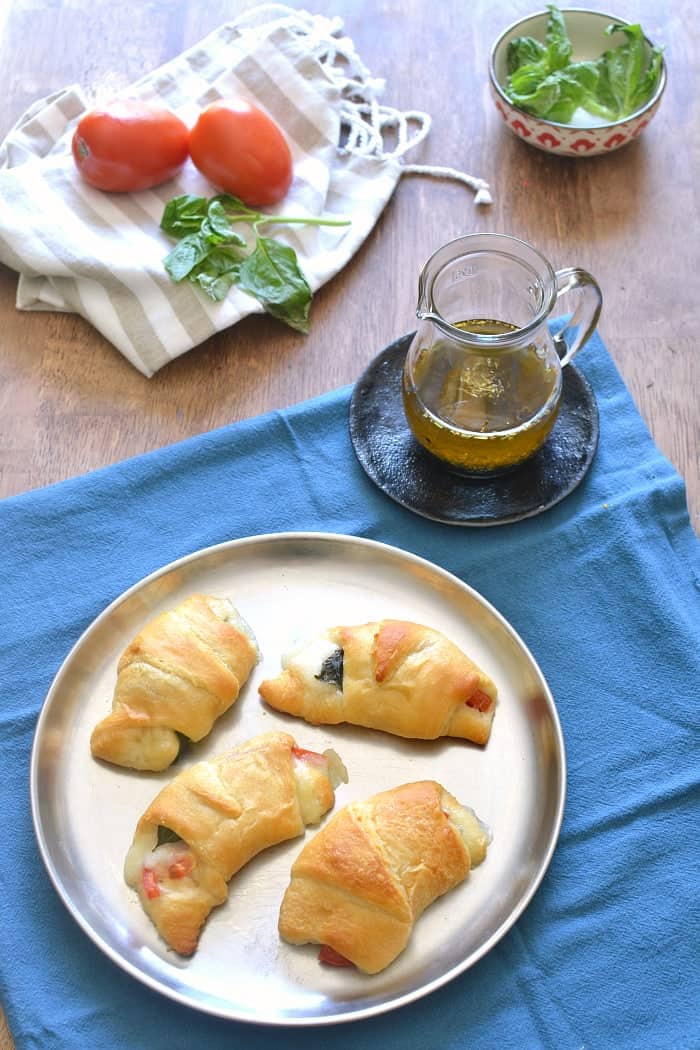 Yes, around here, we love caprese in all its various forms. Salad, pizza, pasta, sandwiches, pretty much any way we can get it. So I decided to take one of our favorite summer flavor combos and stuff it inside one of our other favorites – crescent rolls! I love crescent rolls for their ease and versatility. I love that you can make them savory or sweet. And I love that they make it possible to have a breakfast, lunch, dinner, appetizer, or even dessert in under 15 minutes!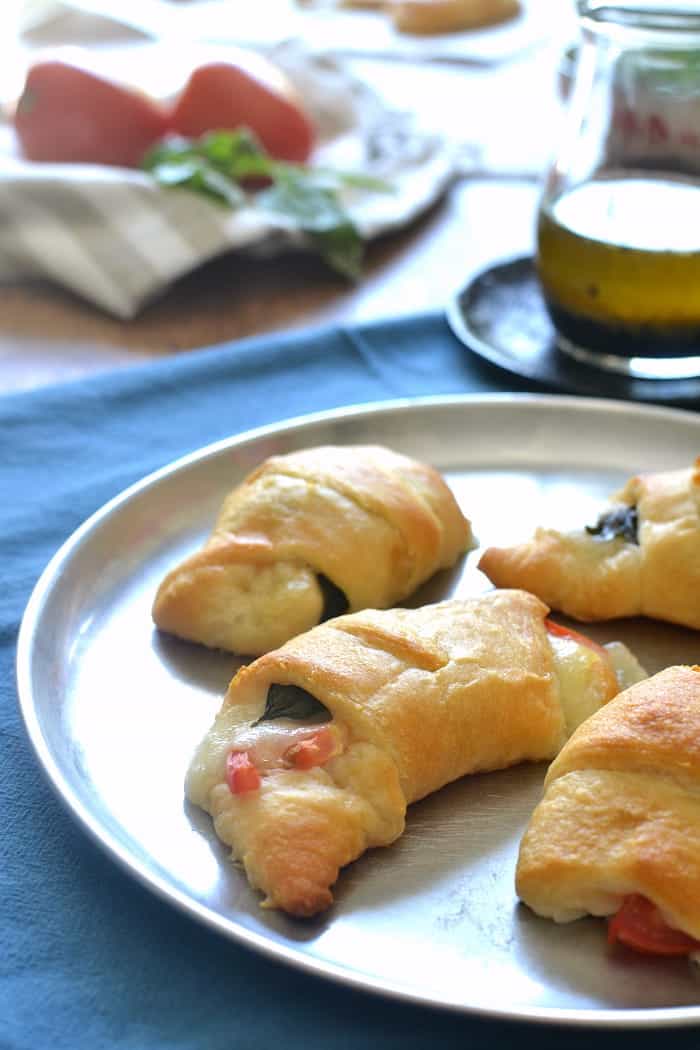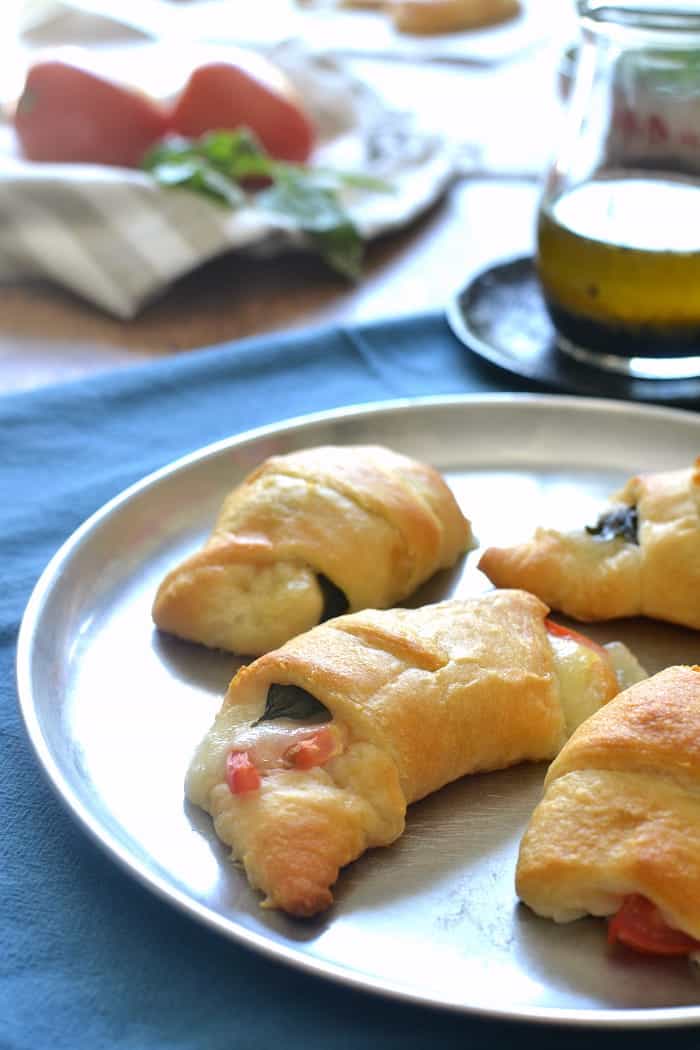 Since summer garden vegetables are just around the corner, and tomatoes and basil are both so easy to grow, these Caprese Crescent Rolls are the perfect recipe to make and serve often. Just keep some crescent rolls on hand (always a good idea) and pick up some fresh mozzarella and you are set! Between the melted cheese and the juicy tomatoes and the fresh basil, they're delicious and flavorful all on their own. Although a little balsamic is always a good idea in my book.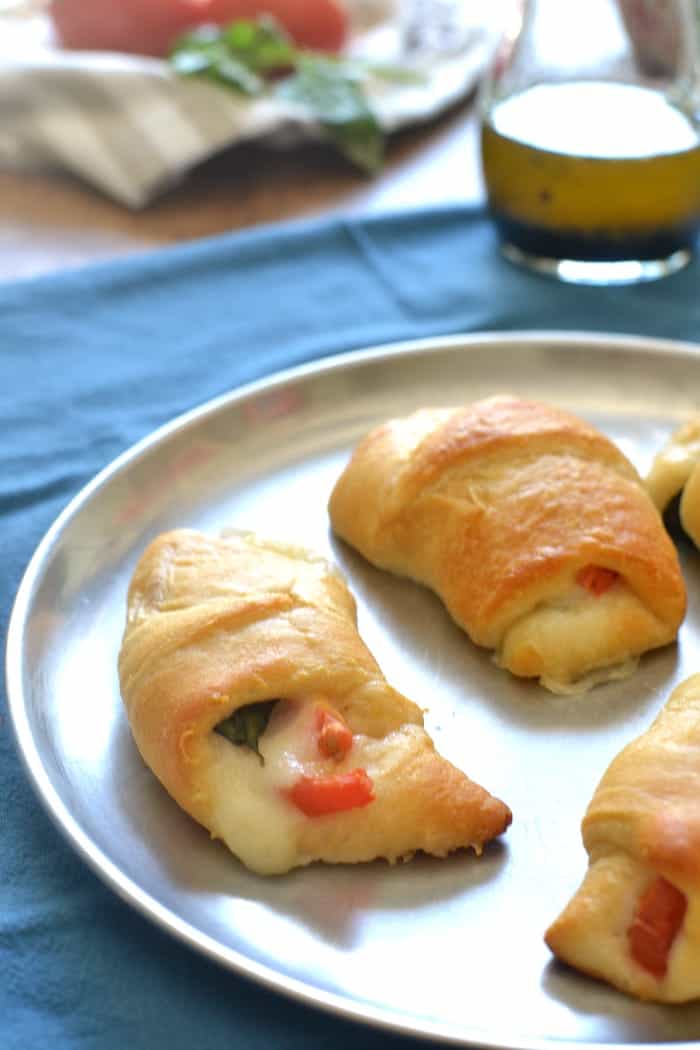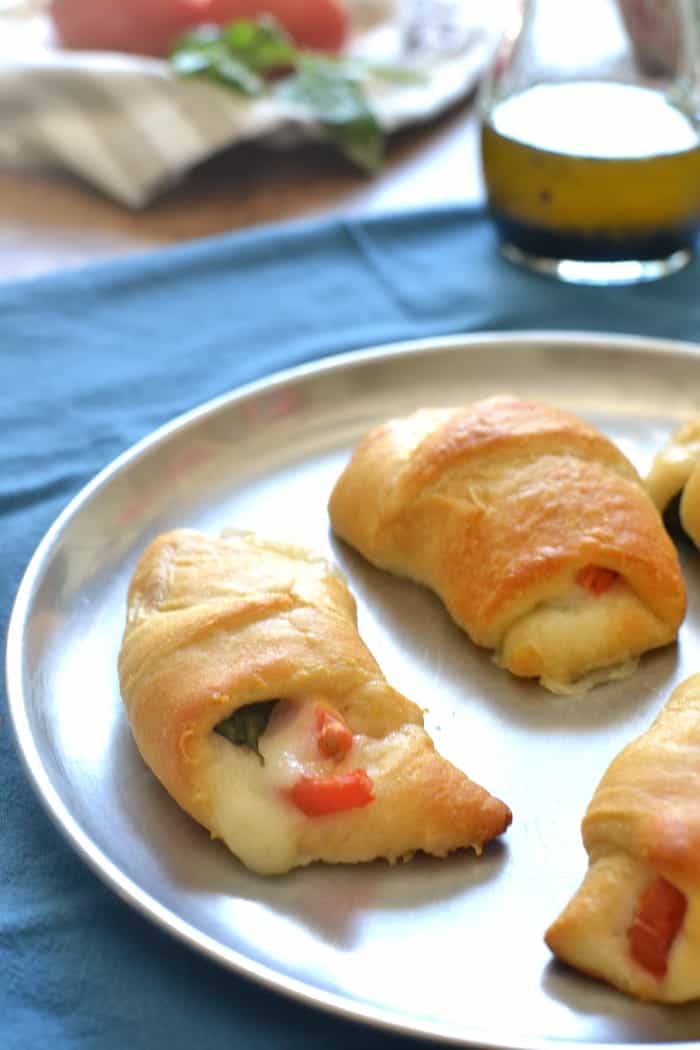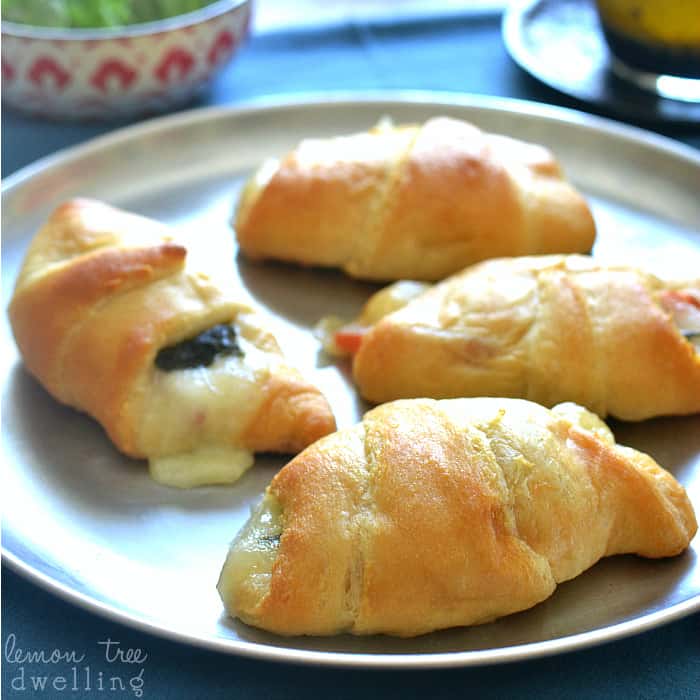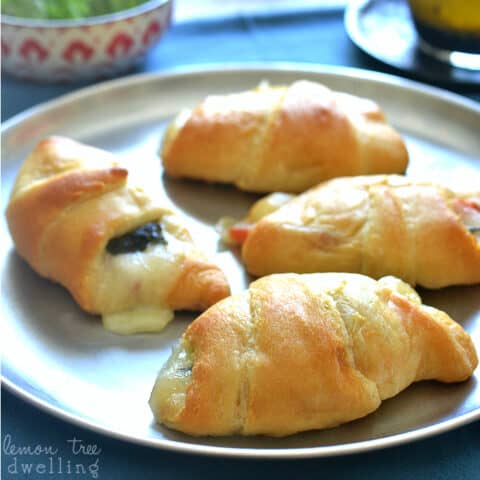 Caprese Crescent Rolls
All the caprese flavors you love... rolled up and baked inside a deliciously flaky, buttery crescent roll.
Ingredients
1 package refrigerated crescent roll dough
4 ounces fresh mozzarella cheese, divided into 8 pieces
1 Roma tomato, cut into 8 slices and halved
8 large fresh basil leaves
Instructions
Unroll crescent roll dough into 8 triangles.
Top each triangle with fresh mozzarella, tomato slices, and fresh basil.
Roll into crescents and bake according to package instructions.
Nutrition Information:
Yield:

8
Serving Size:

1 grams
Amount Per Serving:
Calories:

184
Total Fat:

11g
Saturated Fat:

5g
Trans Fat:

0g
Unsaturated Fat:

5g
Cholesterol:

13mg
Sodium:

221mg
Carbohydrates:

17g
Fiber:

1g
Sugar:

1g
Protein:

4g