Candy Cane Muddy Buddies are a sweet and crunchy mint treat sure to please everyone over the holidays! Muddy Buddies get a winter makeover with white chocolate, vanilla frosting, Andes Peppermint Candies, and crushed candy canes. It's pure peppermint perfection!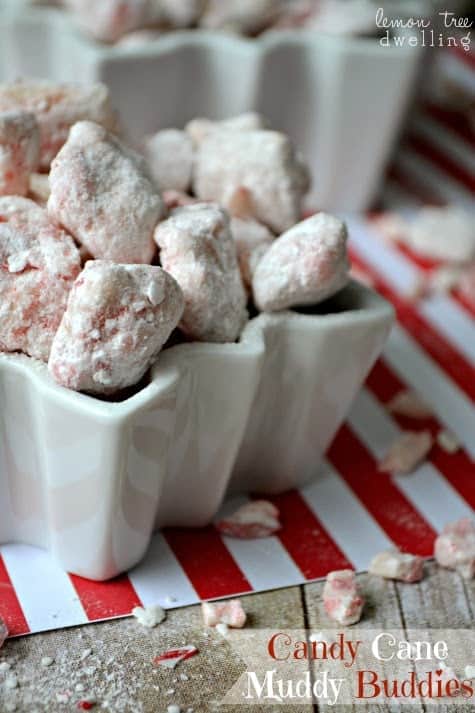 I'm not sure what it is, but I've been on a HUGE peppermint kick lately! I've been dreaming up all kinds of minty concoctions and waiting (impatiently) to share them with you! (I didn't want to overwhelm you with too much mint before Thanksgiving!) I figured I'd throw caution to the wind and share one of my FAVORITES – these amazingly delicious Candy Cane Muddy Buddies!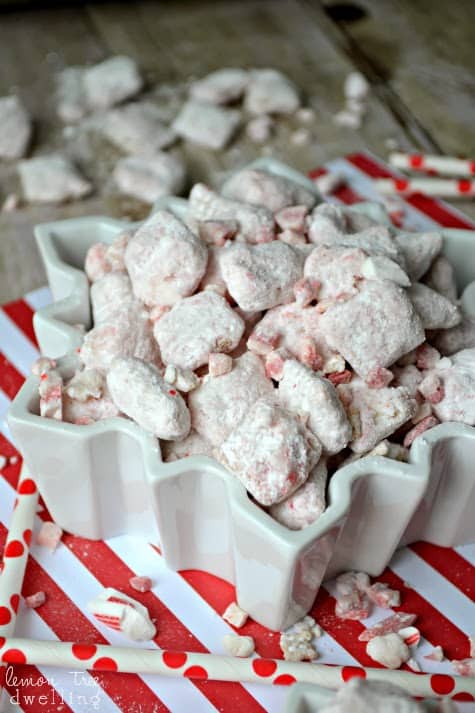 I think I can safely give credit to Target….and their seasonal candy shelves that are STOCKED with pepperminty options….for my recent flurry of minty love! Ever since my trip there a few weeks ago, I've been busy plotting and planning, baking and (no)-baking, and definitely definitely taste testing. It's funny – usually I'm not much of a mint person. But I am seriously inhaling all these treats! I thought I had done some major damage on the Mint Oreo Fudge……but that was before these babies came around! Watch out!!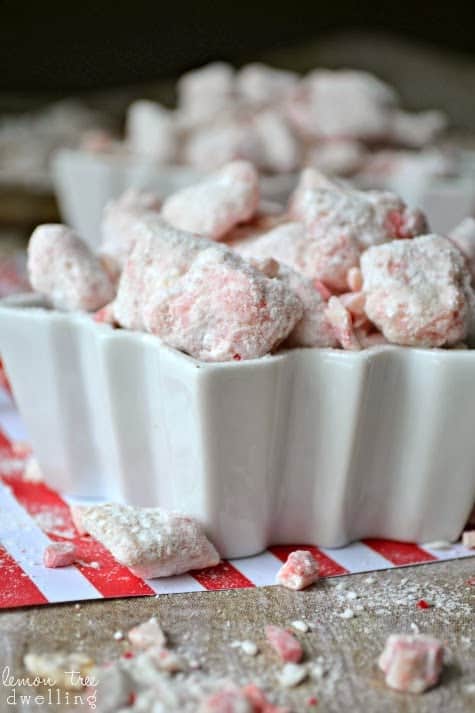 Candy Cane Muddy Buddies are a Peppermint Lover's dream
I'm not sure if it's the white chocolate (my favorite) or the vanilla frosting (I seriously eat it straight from the can) or all the crushed peppermint candies that infuse each piece with the taste and smell of candy canes….but whatever it is, it's HIGHLY addictive! And of course I HAVE to try each batch I make along the way! You wouldn't trust a blogger who didn't, right? So really, I'm eating this for YOU! You're welcome.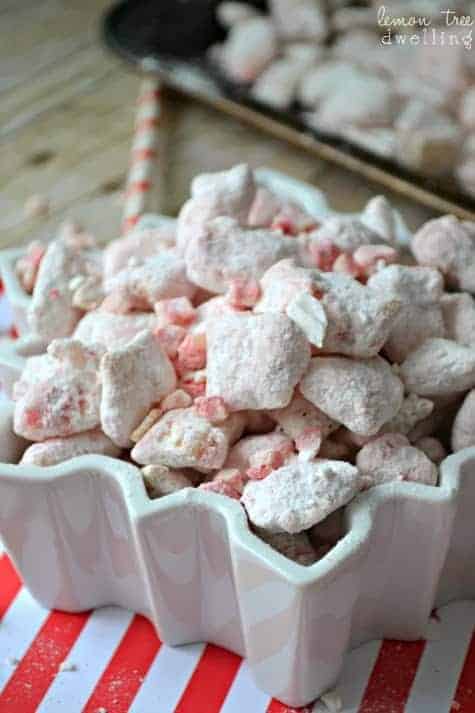 As for the recipe? You can thank me later. After you've made your 4th batch because it's just SO GOOD and you can't stop eating it, either! I can almost guarantee that's exactly what will happen….and when it does, just remember – I warned you! Eat at your own risk. And enjoy!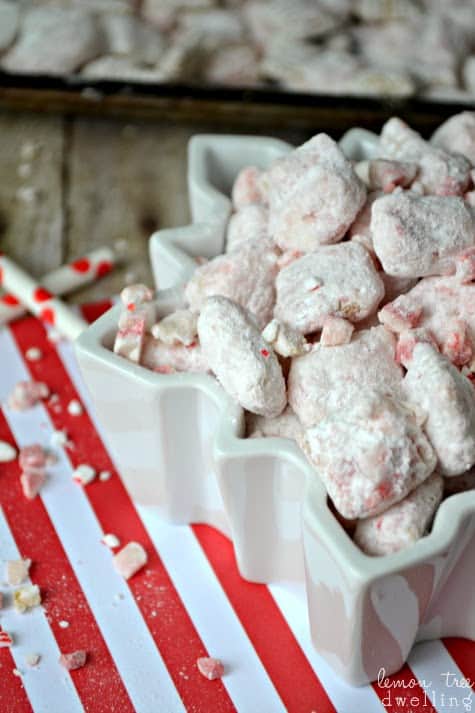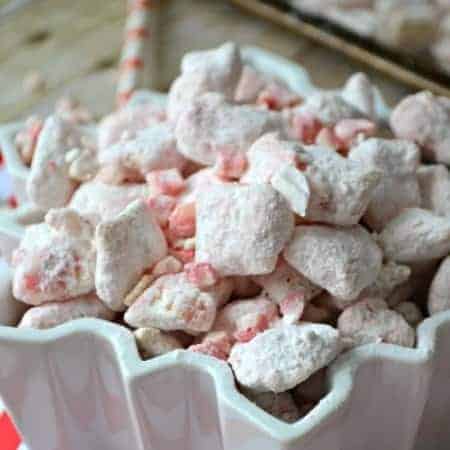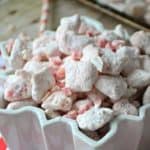 Candy Cane Muddy Buddies
Ingredients
8

c.

Chex cereal

1

c.

Andes Peppermint Crunch Baking Chips

1

c.

white chocolate chips

1/2

c.

vanilla frosting

2

Tbsp.

butter

2

c.

powdered sugar

6

candy canes

finely crushed
Instructions
Pour Chex Cereal and Andes Baking Chips into a large paper grocery bag. Set aside.

In a small saucepan over medium-low heat, melt white chocolate chips,vanilla frosting, and butter. Stir mixture constantly until completely melted. *Note: mixture will be thick.

Pour white chocolate mixture over mixture in grocery bag. Fold the top of the bag and shake vigorously to coat cereal.

Add powdered sugar and crushed candy canes. Shake again to coat cereal.

Lay muddy buddies on a large rimmed baking sheet to cool completely. Before serving, top with additional crushed candy canes (optional).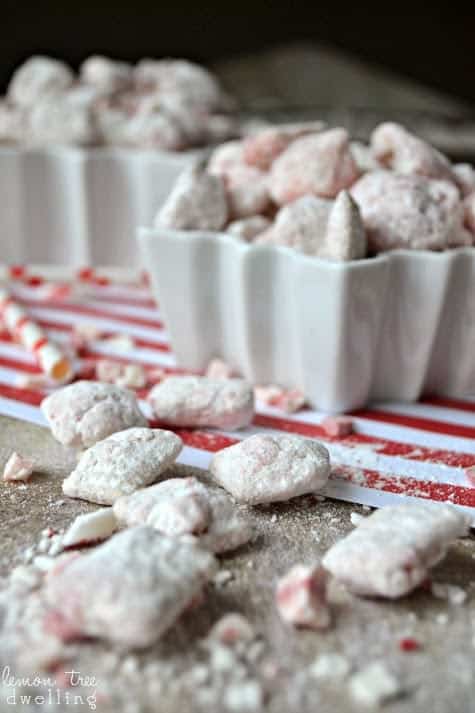 Be sure to check out some of my other Muddy Buddy recipes!