These Buffalo Chicken Pizza Cups are made with just 5 ingredients and are perfect for snack, lunch, or dinner! Make them in a muffin tin for an extra fun twist on pizza!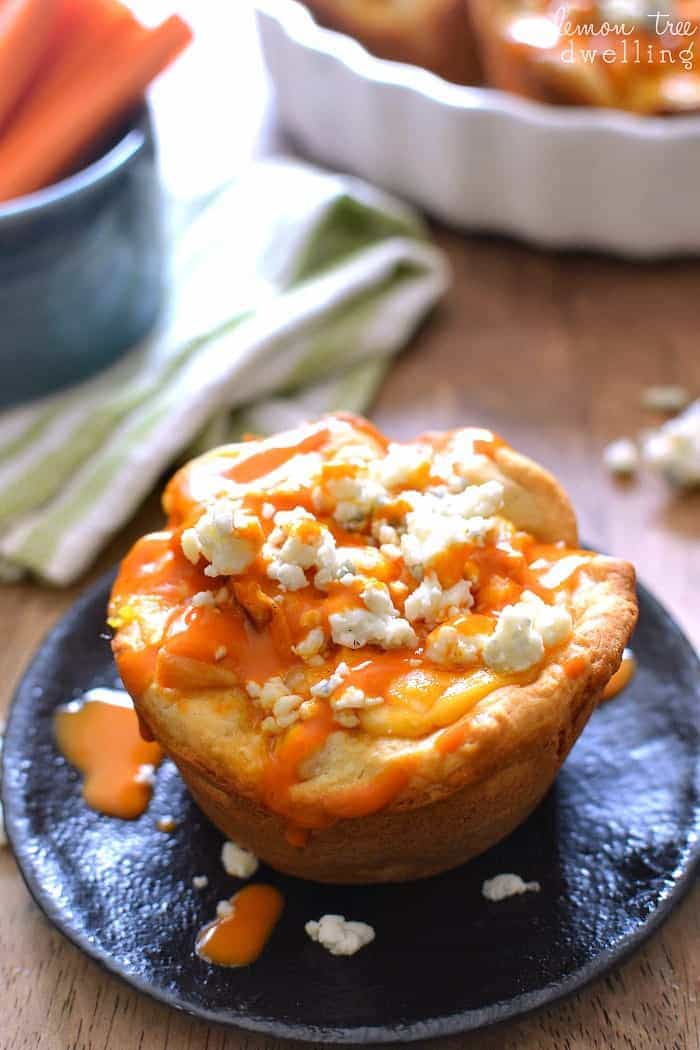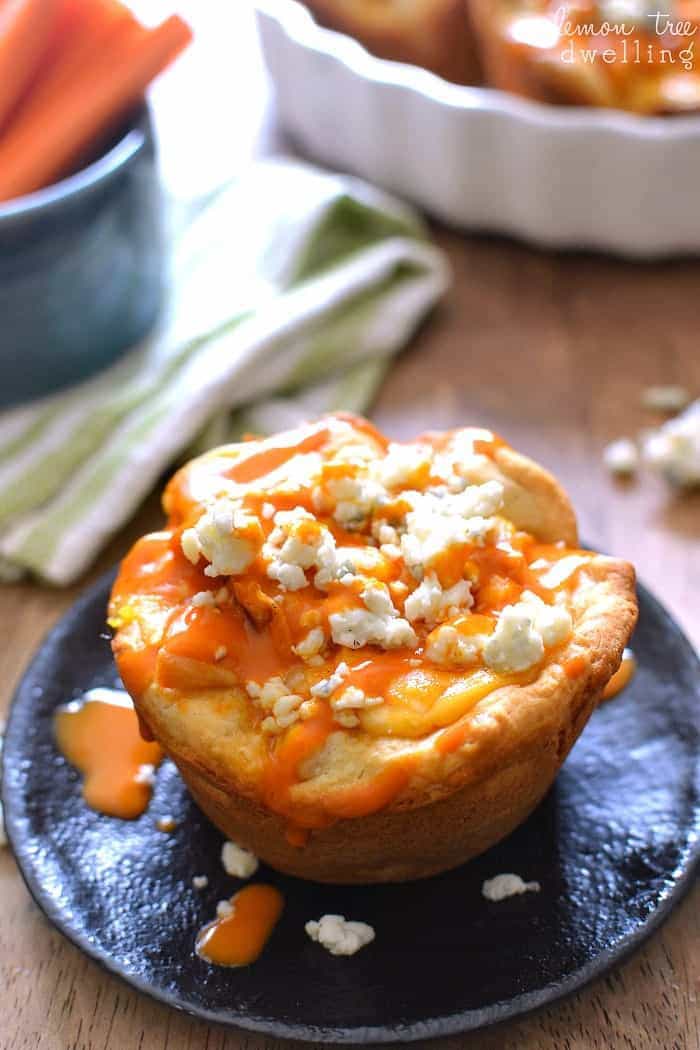 If there's one thing that's true about my kids, it's that they've never shied away from spicy food. Mexican, Thai, Japanese……they like it all! It's a phenomenon that has always shocked my parents (my kids can handle a higher spice level than they can)….but to us, it has always been the norm.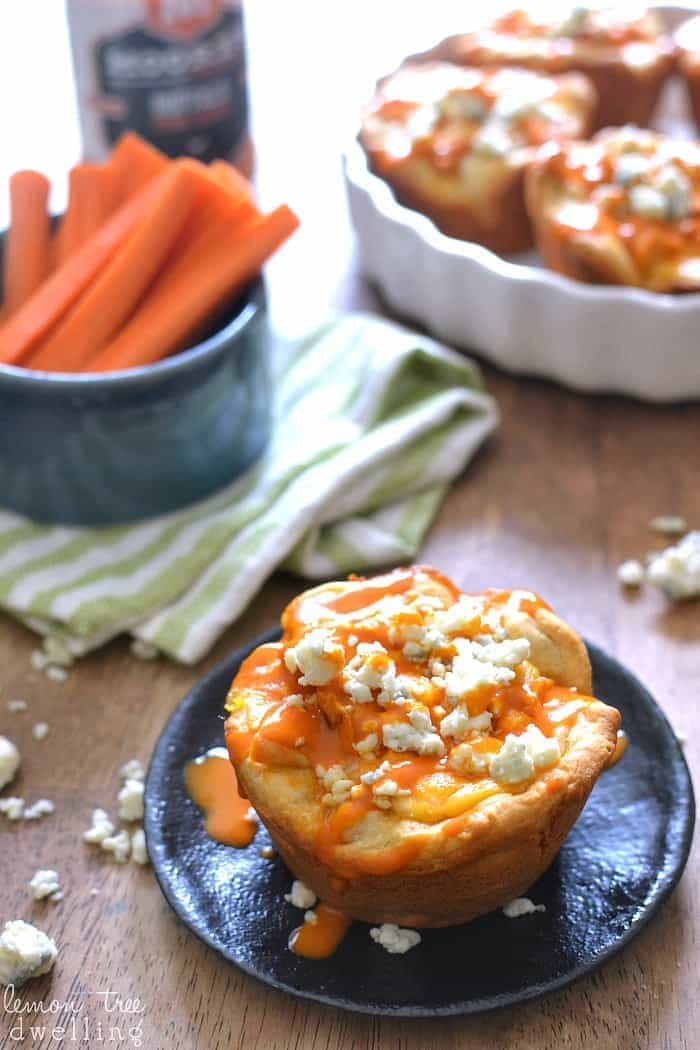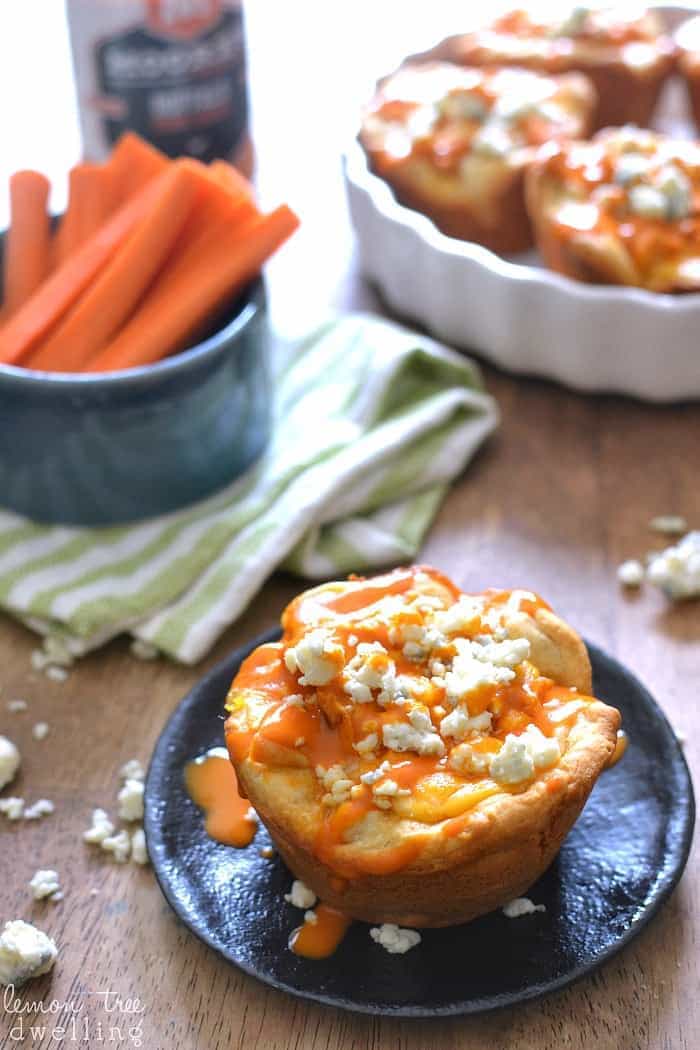 Part of it, of course, depends on the type of food…..and whether or not they want to eat it in the first place. Spicy chips go over better than spicy vegetables, if you know what I mean.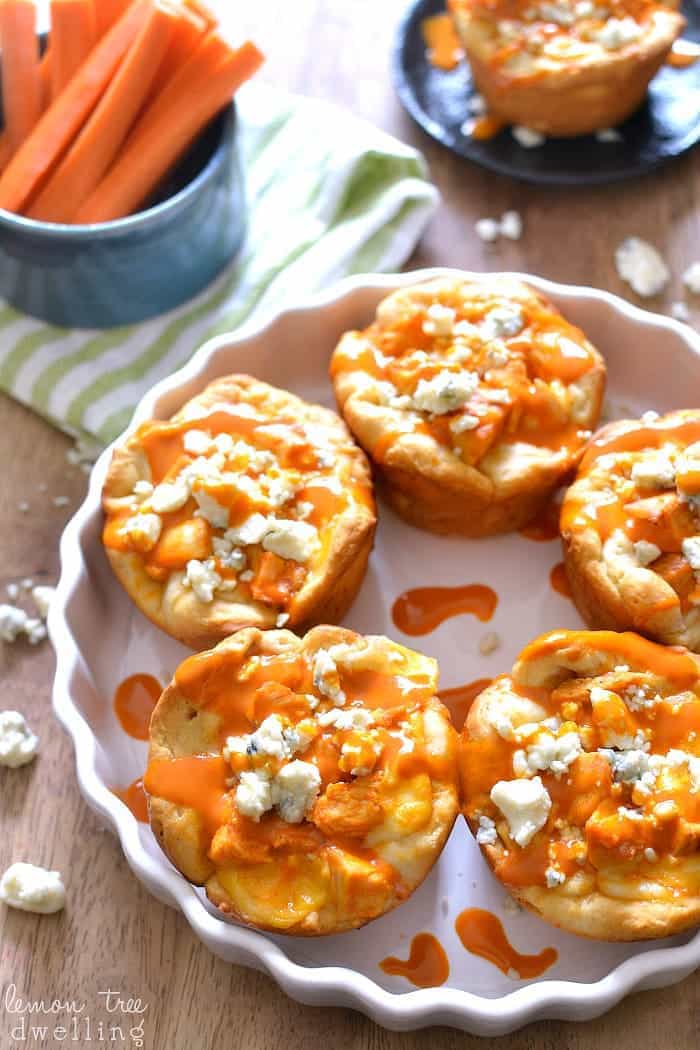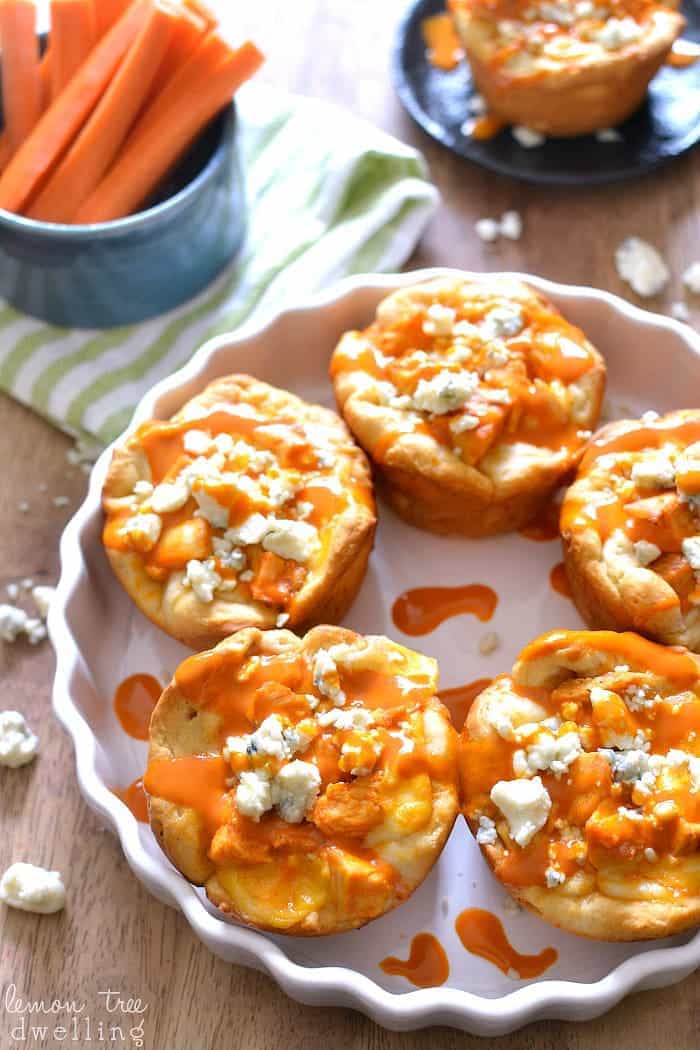 And part of it is who they're eating with and whether or not there's a chance to impress someone with their ability to "handle the heat". (They've learned early that spicy food choices can earn them accolades among family and friends.)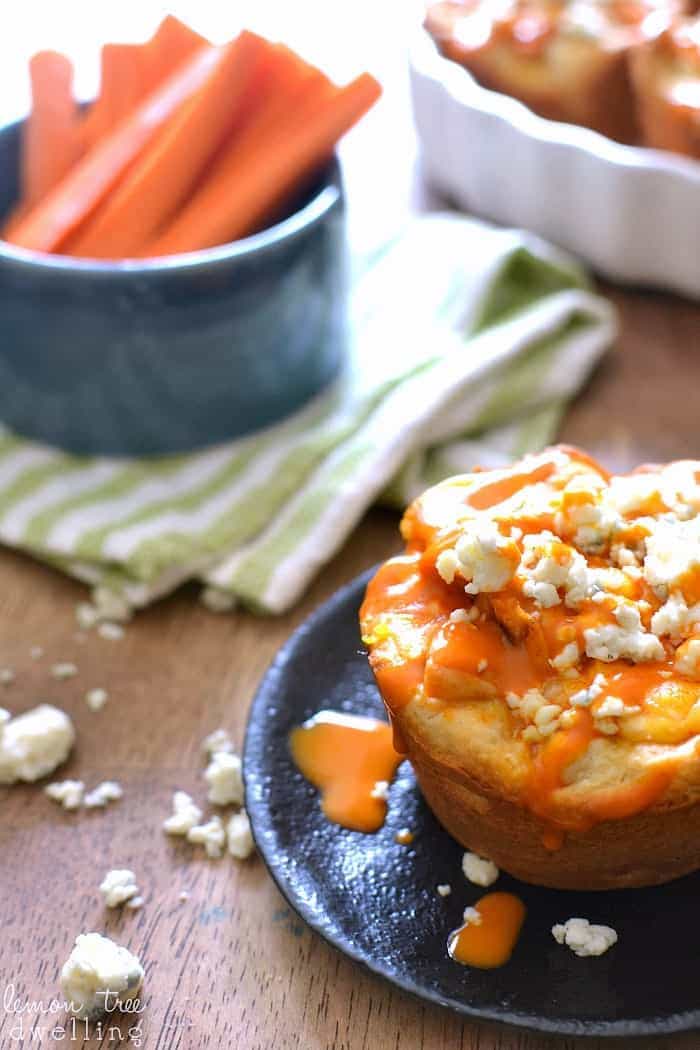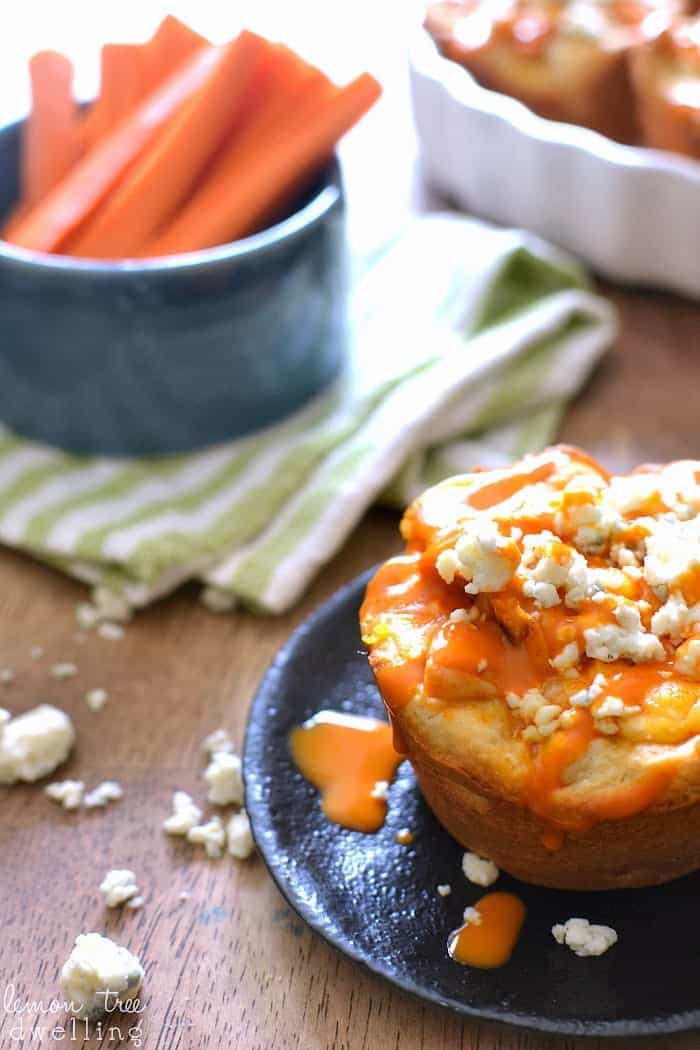 One of their very favorite spicy foods is buffalo pretzels. It makes sense, really….it's not a vegetable (haha) and it's their dad's favorite snack of all time. Which I think, in their minds, somehow makes them feel a special bond with him. The spicy food bond. The handle the heat bond. The buffalo bond!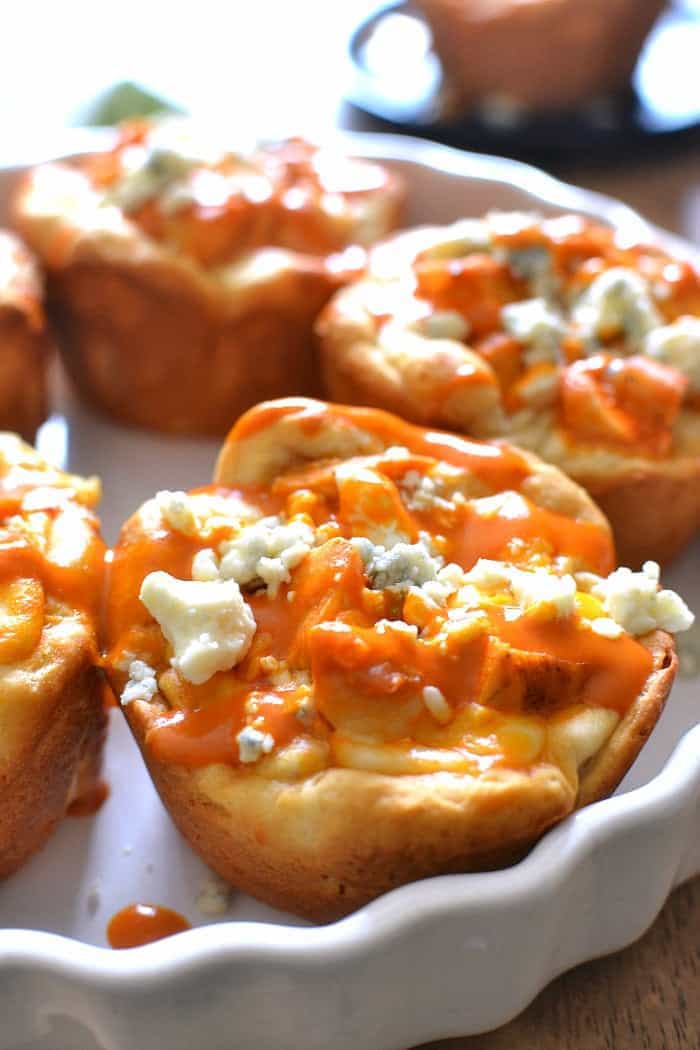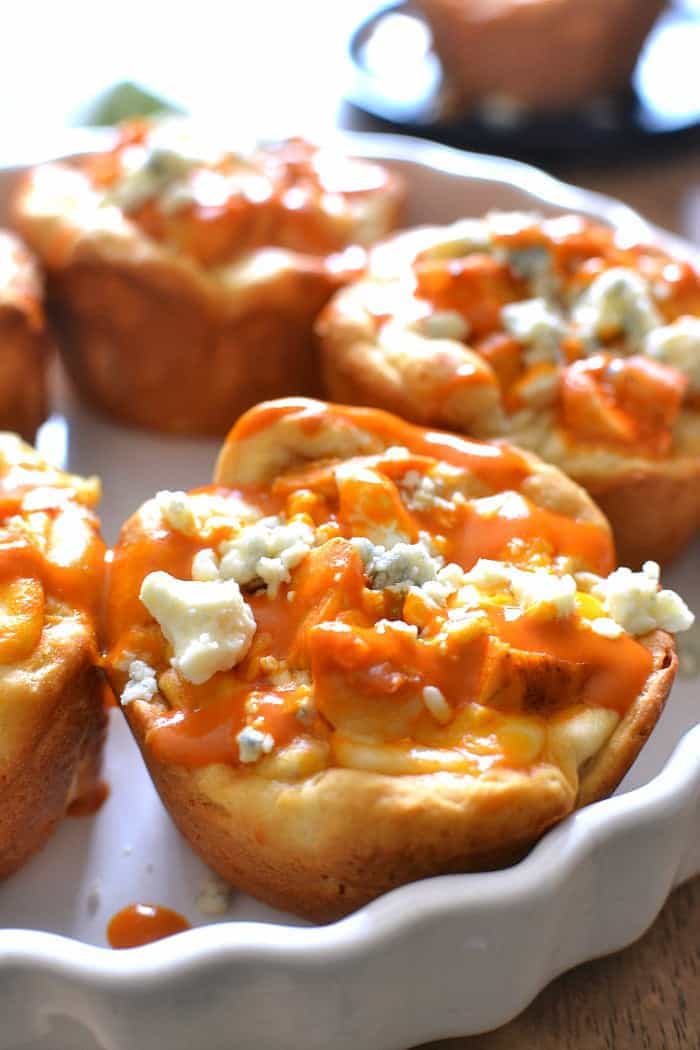 So….needless to say….these Buffalo Chicken Pizza Cups are right up their alley. And right up mine! Not only are they incredibly delicious, and something that everyone loves….but they're incredibly easy to make. Which, in my book, is the most important criteria for a worthy dinner recipe.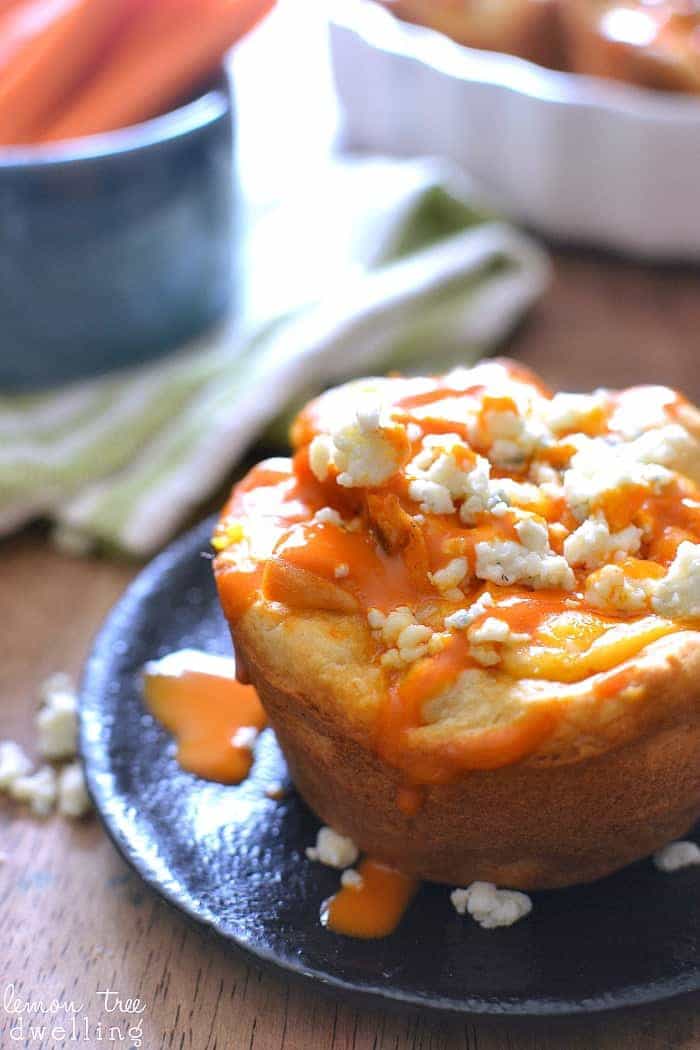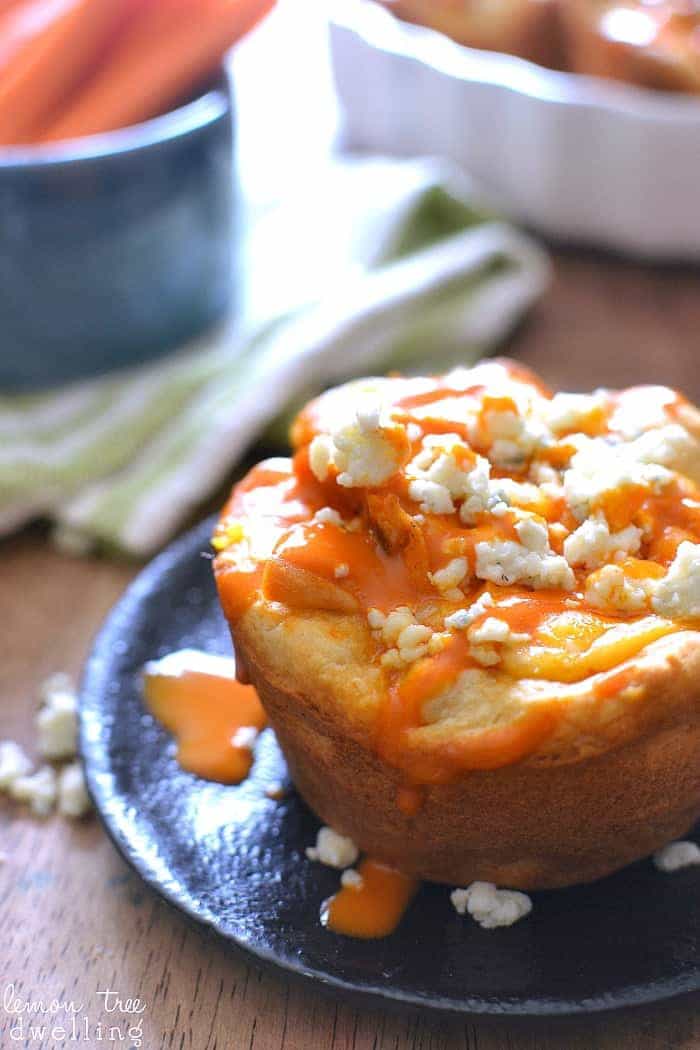 What makes them so easy? Refrigerated biscuit dough and a delicious buffalo sauce from Moore's Marinade. I had the opportunity to sample it recently, and it was amazing! Exactly what these little pizzas needed. Try them for yourself and you'll see what I mean!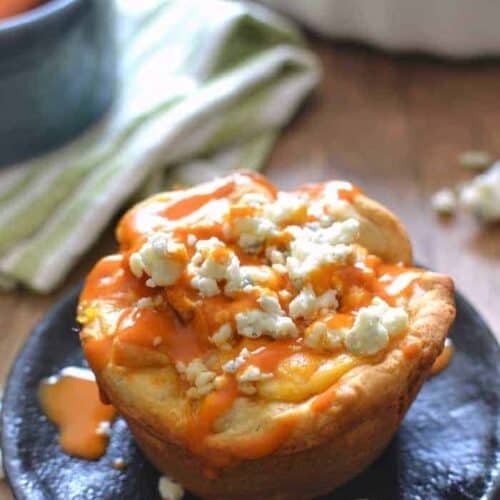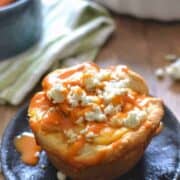 Buffalo Chicken Pizza Cups
Ingredients
1

tube

8 count refrigerated biscuit dough (I used Pillsbury Grands)

2

c.

chopped

cooked chicken

1

c.

shredded colby jack or cheddar cheese

1/3

c.

buffalo sauce

I used Moore's Marinade Buffalo Wing Sauce

1/4

c.

crumbled blue cheese
Instructions
Press dough into bottom and up sides of *large* muffin tins that have been sprayed with cooking spray.

In a medium bowl, combine chicken, buffalo sauce, and shredded cheese.

Divide chicken mixture evenly among muffin tins.

Bake at 350 degrees for 15 minutes or until crust is golden brown.