Blueberry Coconut Cheesecake Parfaits are an amazing no-bake treat that also serves as a quick breakfast or a light snack. Delicious in every bite!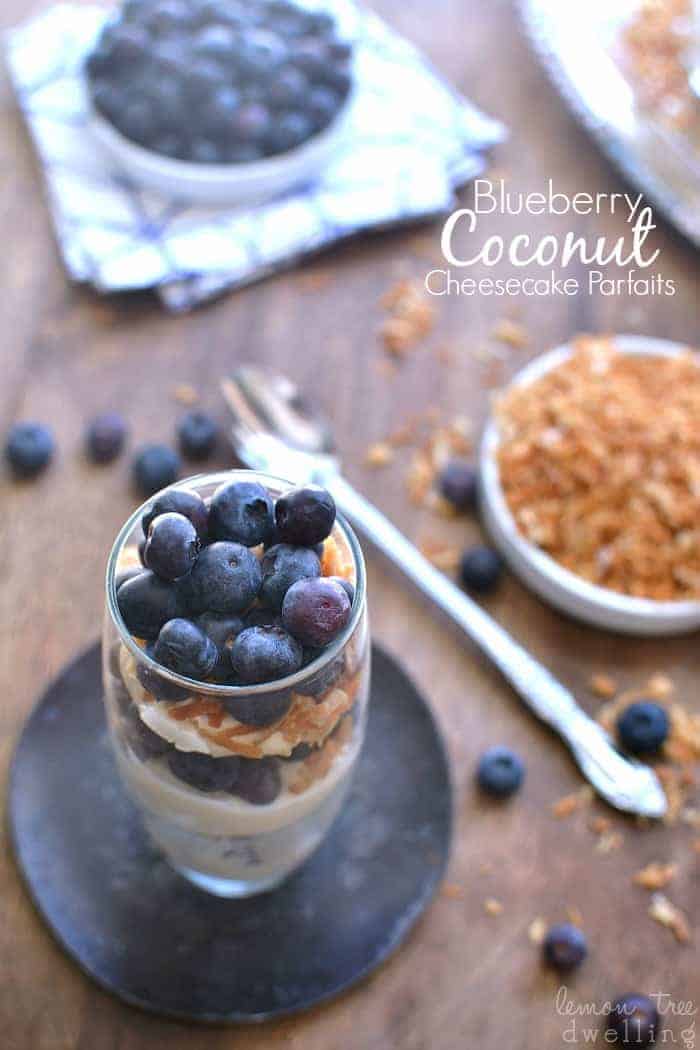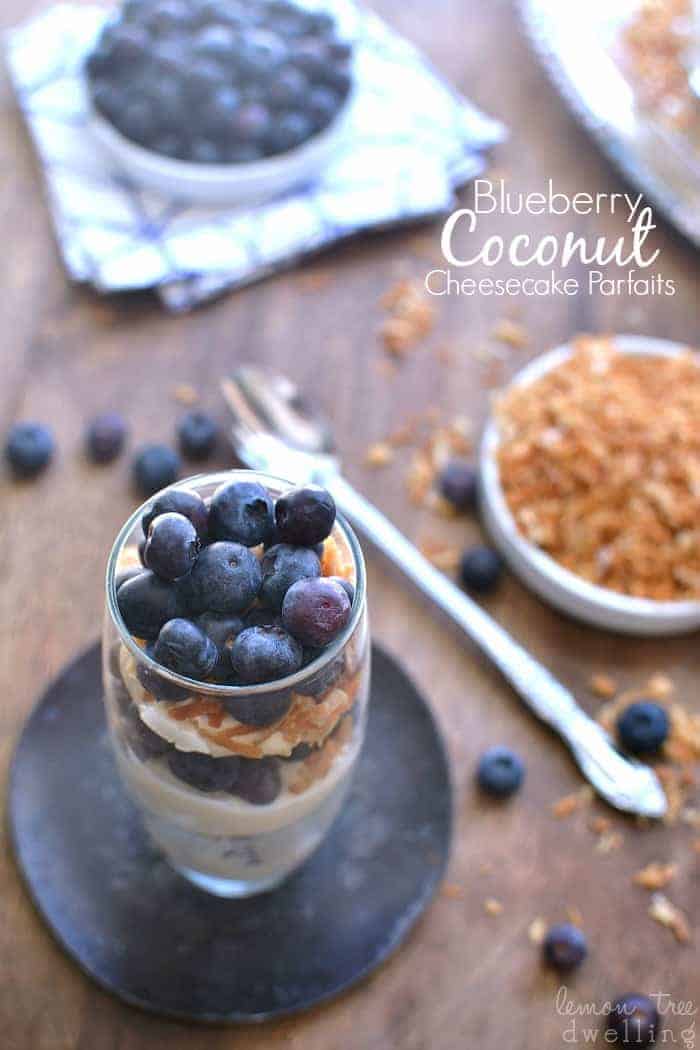 Just in case you were wondering……don't ever let your kids buy press-on fingernails. Not even if they're adorable, and your kids are begging you, and they're even willing to spend their own money on them. Just keep it simple and adopt a "no press-on" policy. You'll be so glad you did!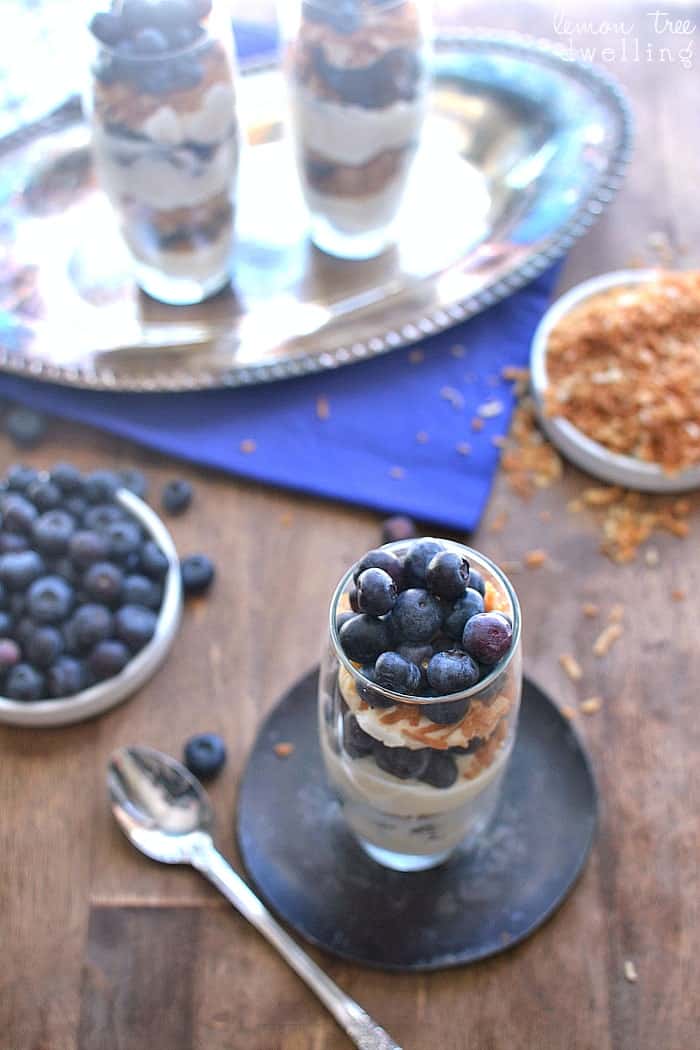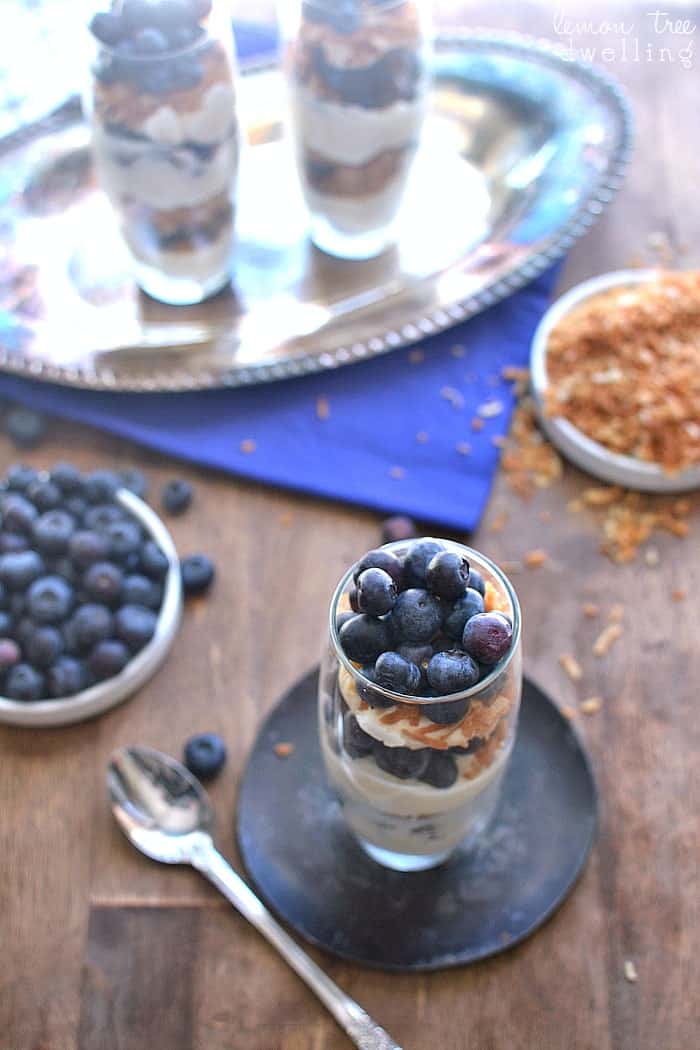 It all started when Jorden offered to take the girls to the mall a few weeks ago. To get them out of the house, to give me some space, and, of course, to make a few purchases of his own. We talked about it ahead of time and decided that we would let them bring some of their own money to spend…..just in case they found something they couldn't live without.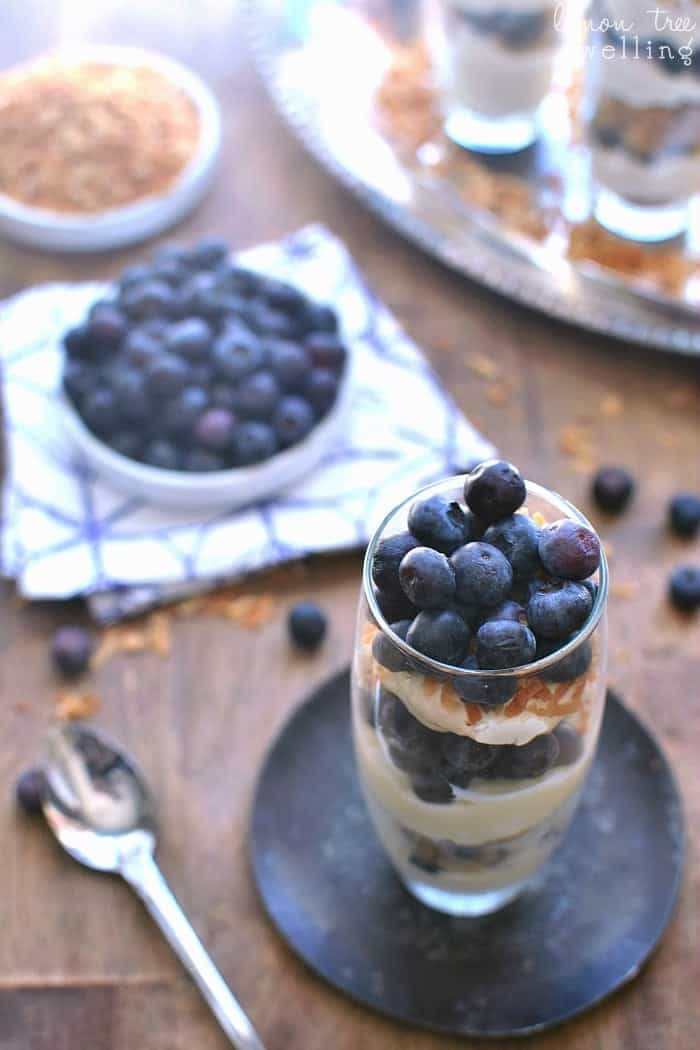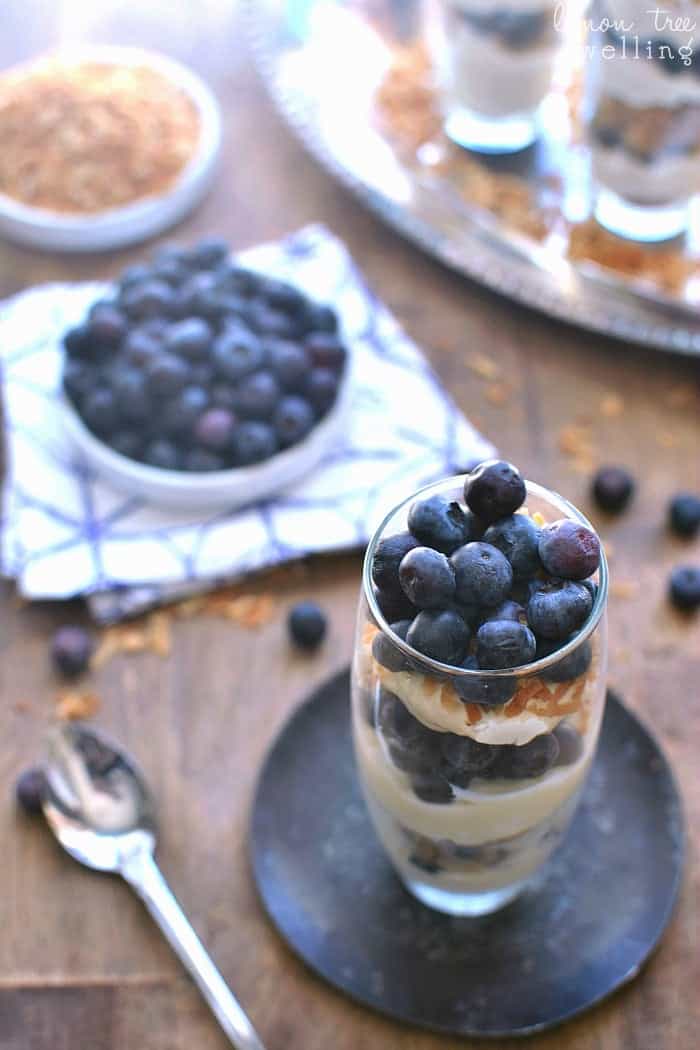 Of course, when it comes to kids and money, we all know that it tends to burn a hole in their pockets. So I was not at all surprised when they each came home with their own little bag. BUT. I was both surprised and dismayed when I realized what was inside. Press-on fingernails. Noooooooo!!!!!!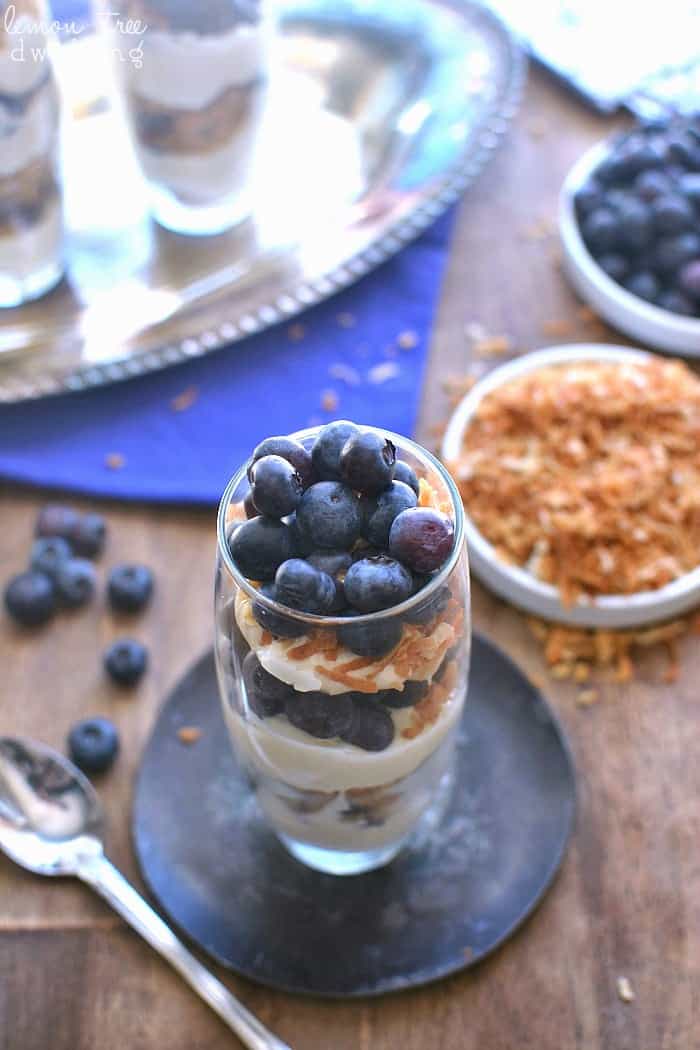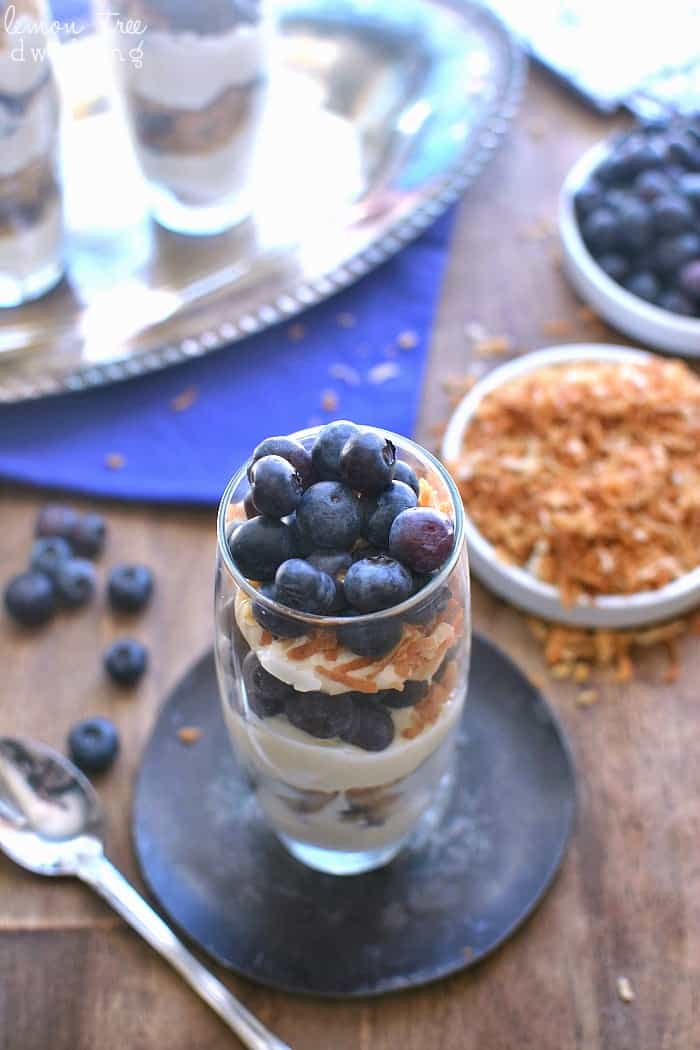 I immediately made it known to Jorden that I didn't *love* this purchase…..and he immediately reminded me that it was their money and that it had gotten them out of the house. Both true. I proceeded to argue with the girls for the next week about when would be the best time to make use of them, and when we finally agreed and pressed them on, we realized they are seriously lacking some sticking power. So we bought some nail glue and tried again this past weekend, only to have them fall off immediately. Again. Suspicion confirmed: press-on nails STINK!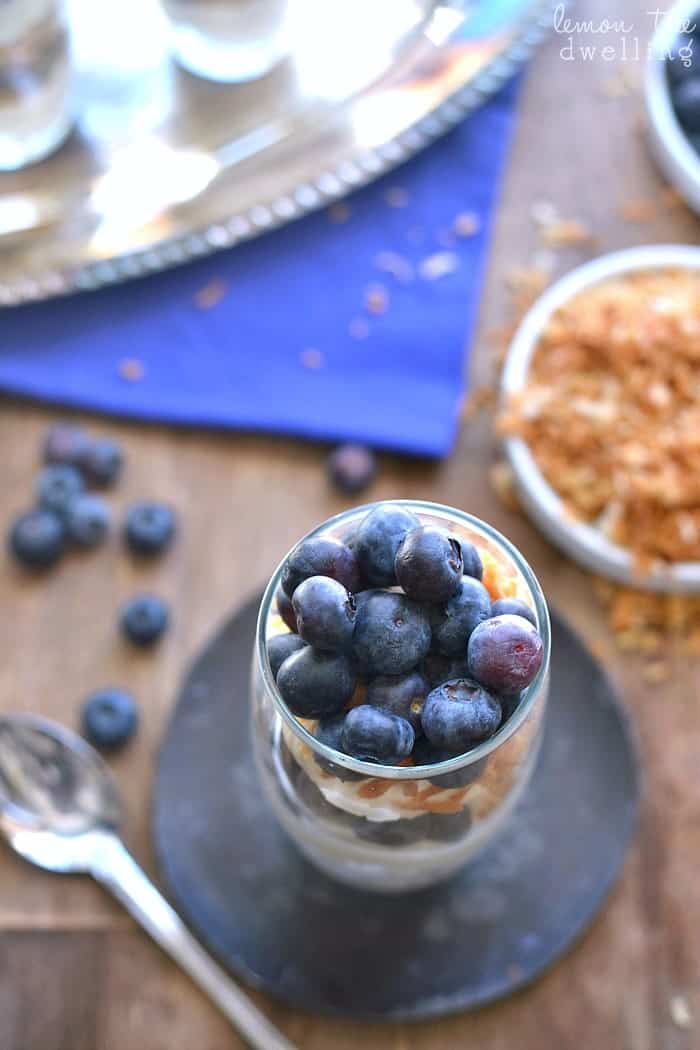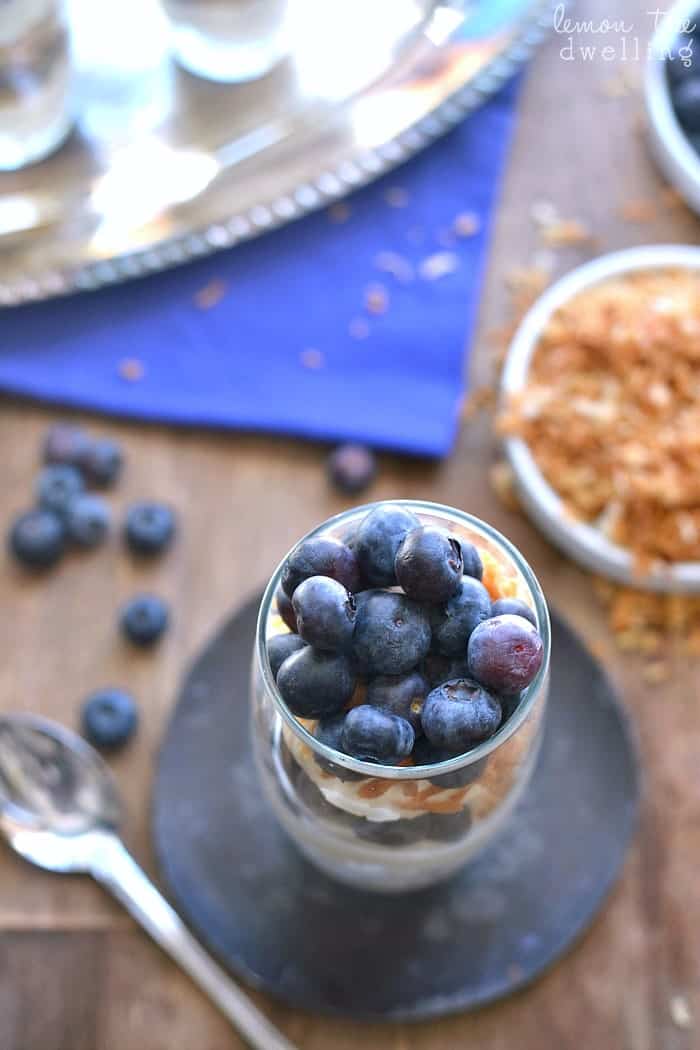 But you know what doesn't stink? These Blueberry Coconut Cheesecake Parfaits! Not only are they incredibly delicious…..they're also incredibly refreshing and simple to make. And, unlike the press-on nails, they never disappoint. You hear that, kids?? Save your money! Have a parfait!
Blueberry Coconut Cheesecake Parfait Recipe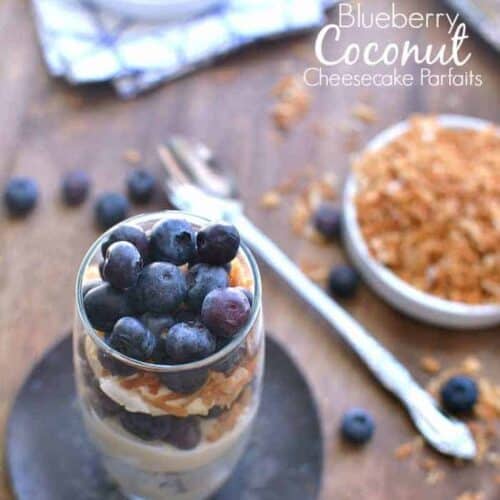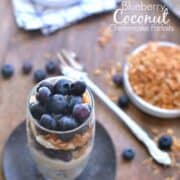 Blueberry Coconut Cheesecake Parfaits
Ingredients
1

8 oz. package cream cheese, softened

1/4

c.

sour cream

1/4

c.

sugar

1/2

tsp.

coconut extract

1/2

tsp.

vanilla extract

1

pint

fresh blueberries

3/4

c.

toasted coconut
Instructions
In a medium mixing bowl, combine cream cheese, sour cream, sugar, and extracts.

Beat on medium-high speed until smooth and creamy.

Layer cream cheese mixture, blueberries, and toasted coconut in parfait dishes.
Looking for more parfait recipes?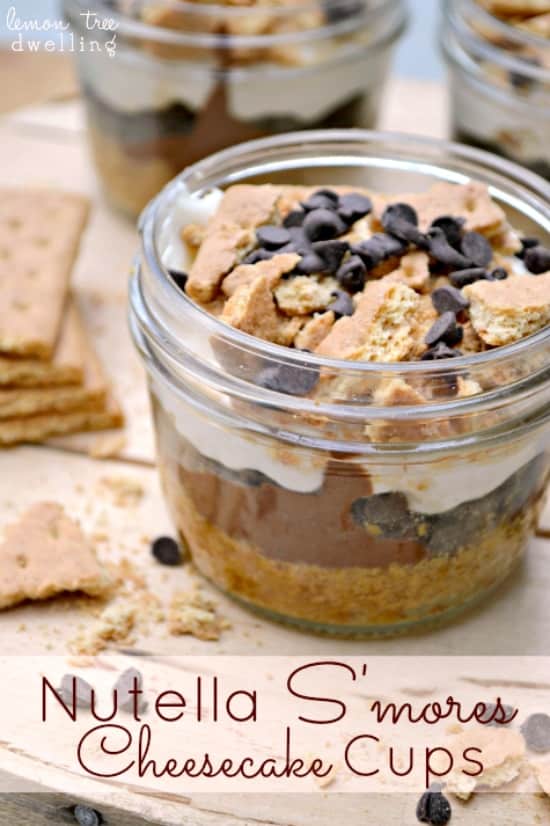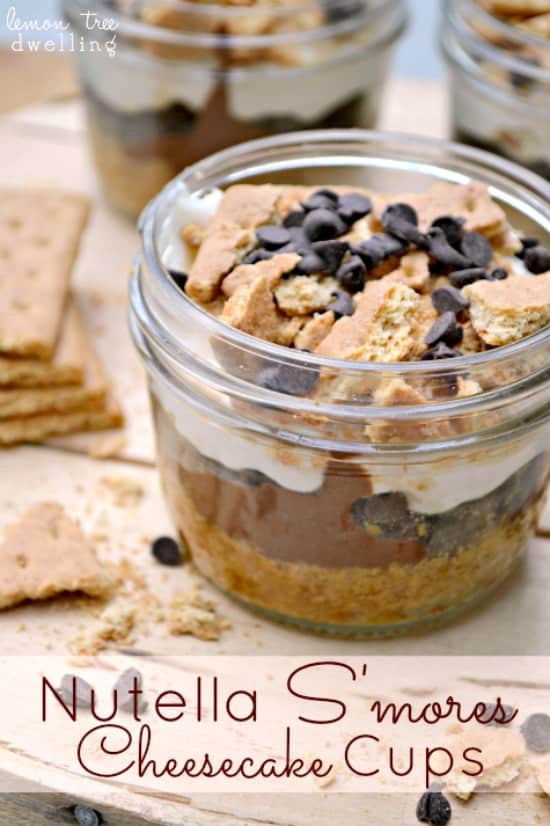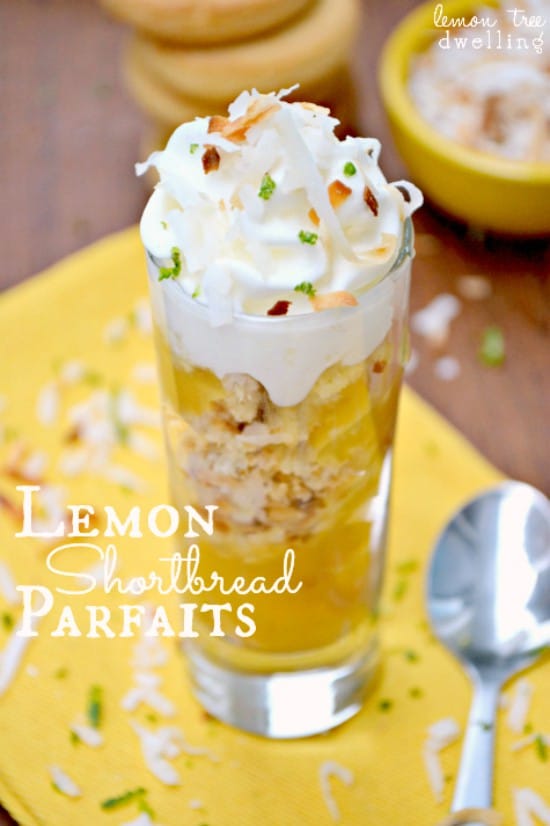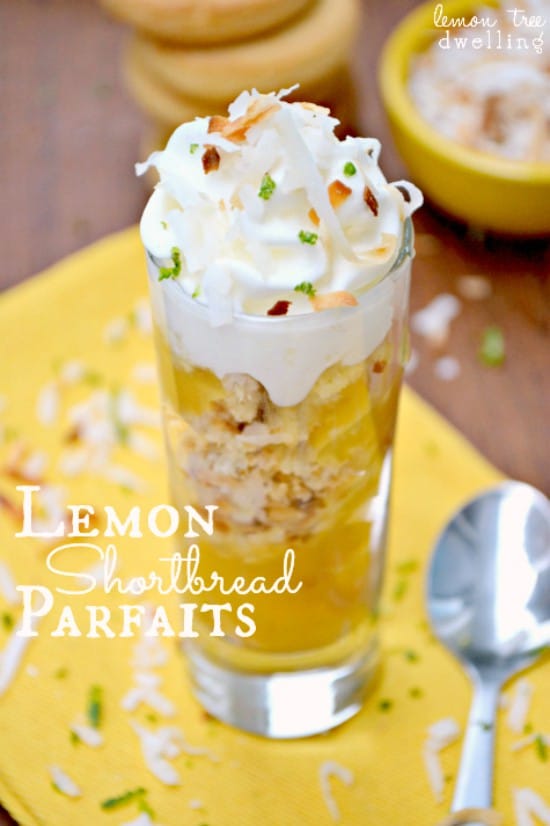 For up to date recipes and information be sure to follow me on Facebook!