Samoa Pretzel Bites are a delicious easy treat that everyone will love. These 4 ingredient pretzels have all the flavors of Samoas….in a deliciously simple little bite!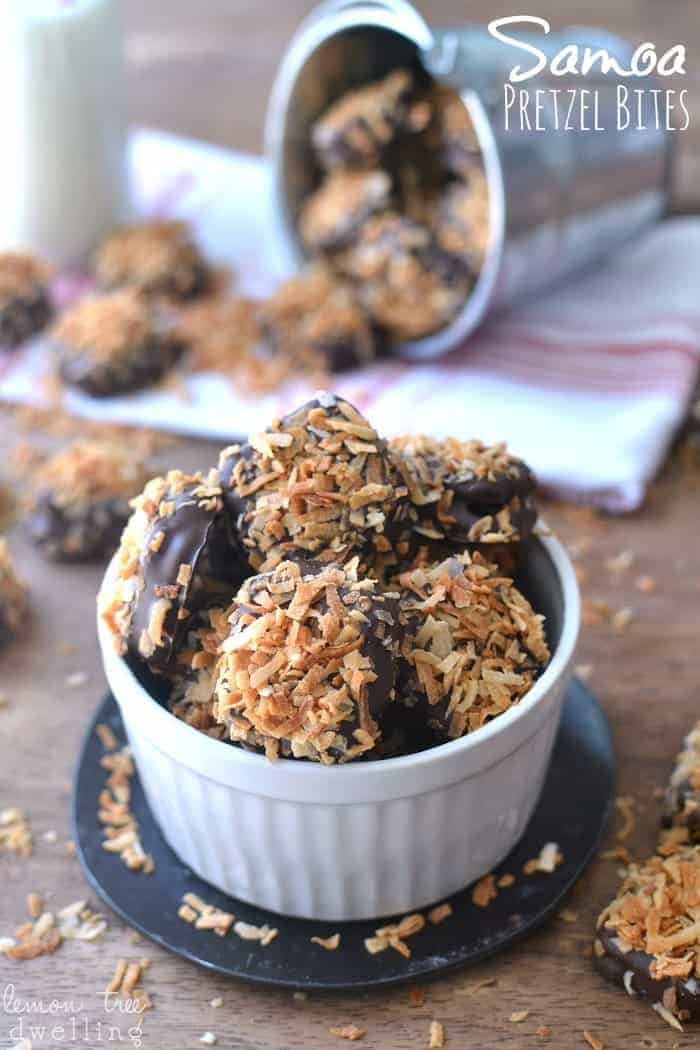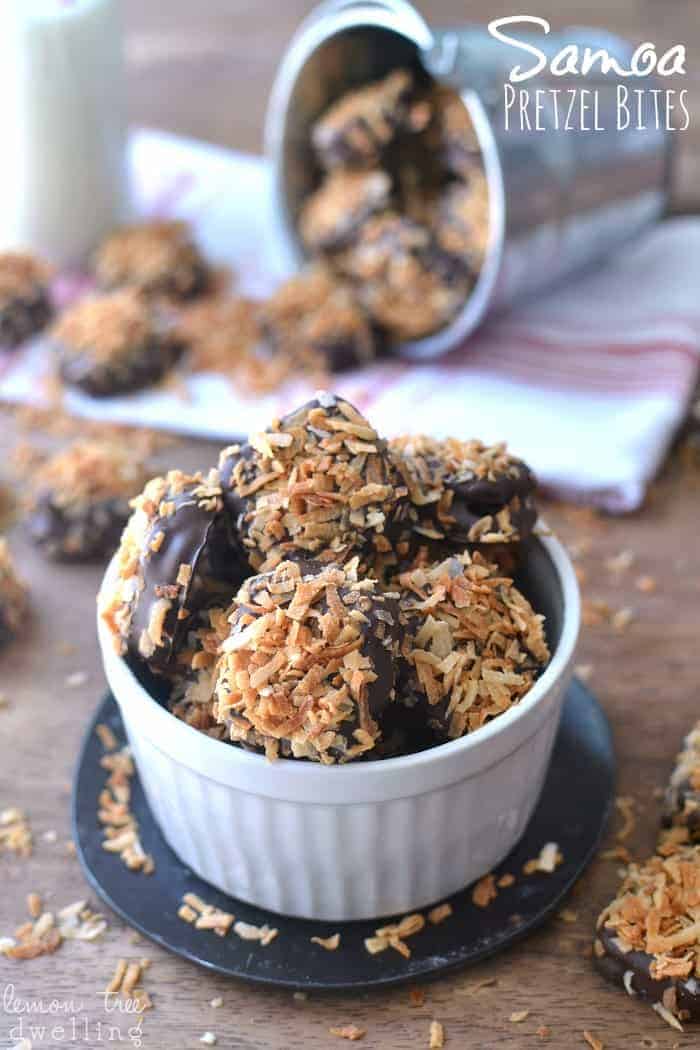 I'm not always good at simple. Except when it comes to food, of course. But in everyday life, simplicity is a challenge for me! I'm a do-er, a scheduler, a busy body. I'm someone who always tries to make time for one more thing….and in the process, I end up trading simplicity for craziness!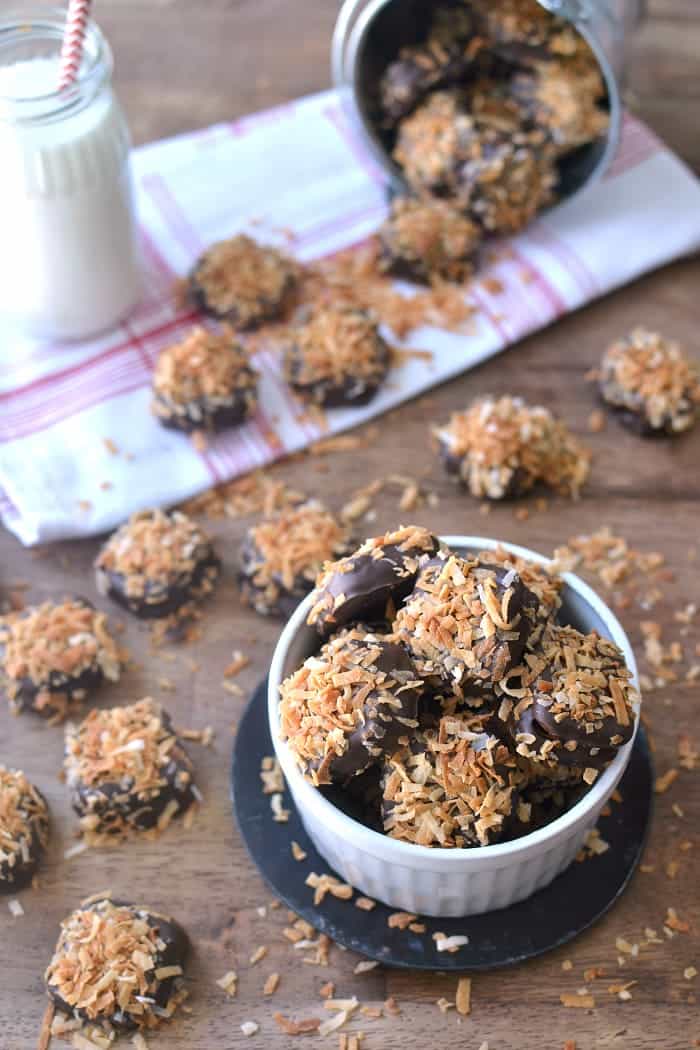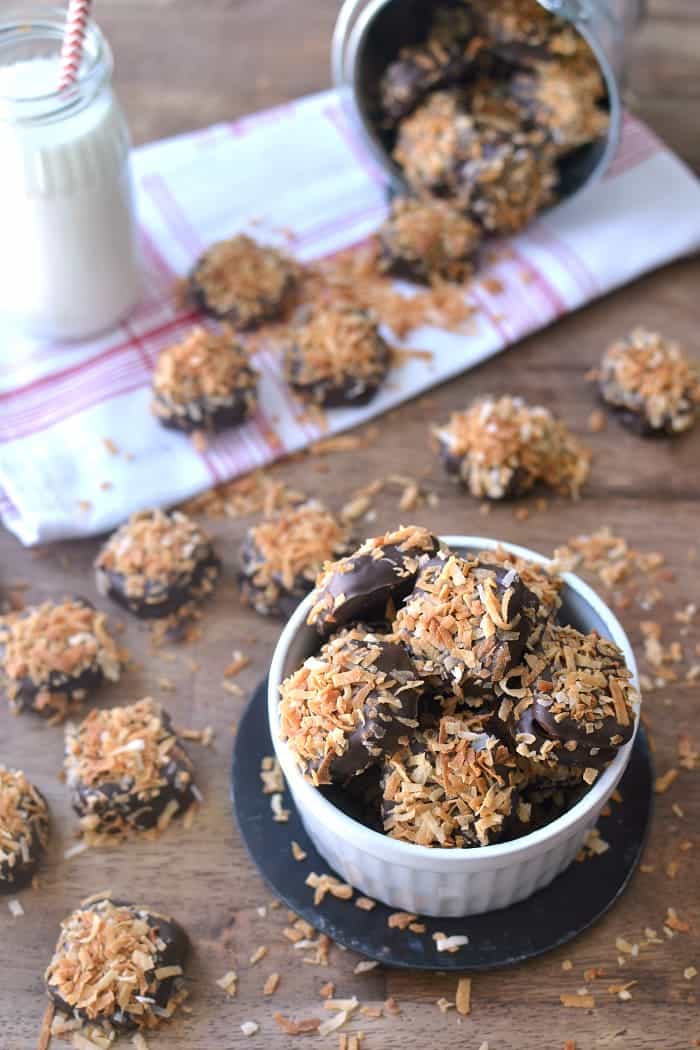 This past weekend is a great example. We started the weekend with one plan – a dinner with friends Friday night – and ended up with hardly a moment to catch our breath! Because that's what we do – we make plans when there are none. We fill up our time with tasks and play dates and errands and dinners and fun outings for our kids. And we get to the end of the weekend and wonder where it went!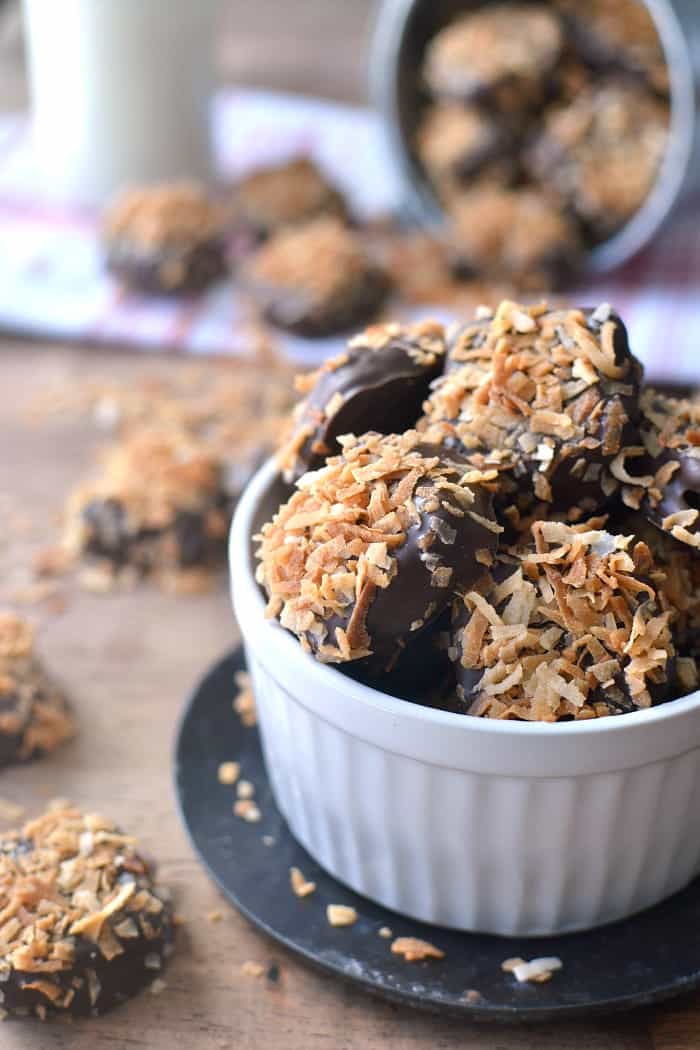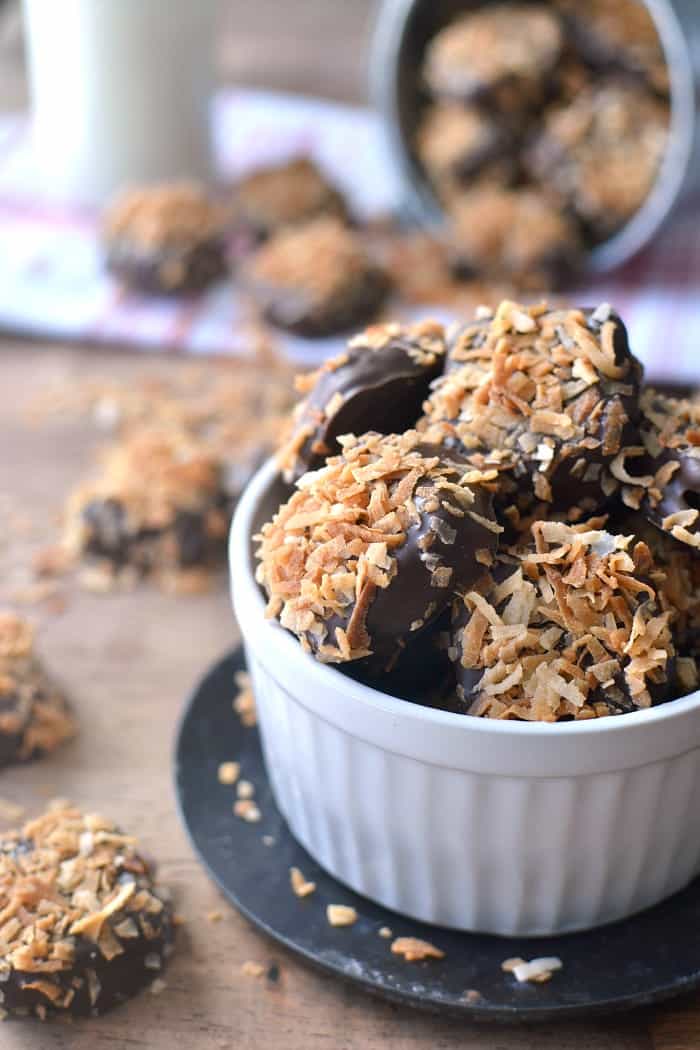 On the one hand, it's kind of annoying that we feel the need to pack every last minute of our time. But on the other and, I must say, we really do accomplish a lot. Either way, it's the way our life is…..and we love it. As crazy as it may be.
Samoa Pretzel Bites – A favorite treat
But. We do need to keep some things simple…..which probably explains my obsession with simple recipes. There's something lovely about knowing I can start and finish a recipe without sacrificing hours of time and energy. I mean, even if I had the time to spare, I'd clearly have no problem (over)filling it……it's just what I do! These Samoa Pretzel Bites couldn't be easier, and since you make them in steps, they're a great recipe to fit into an otherwise crazy schedule. Not that yours is crazy……but just in case…..you're gonna love these!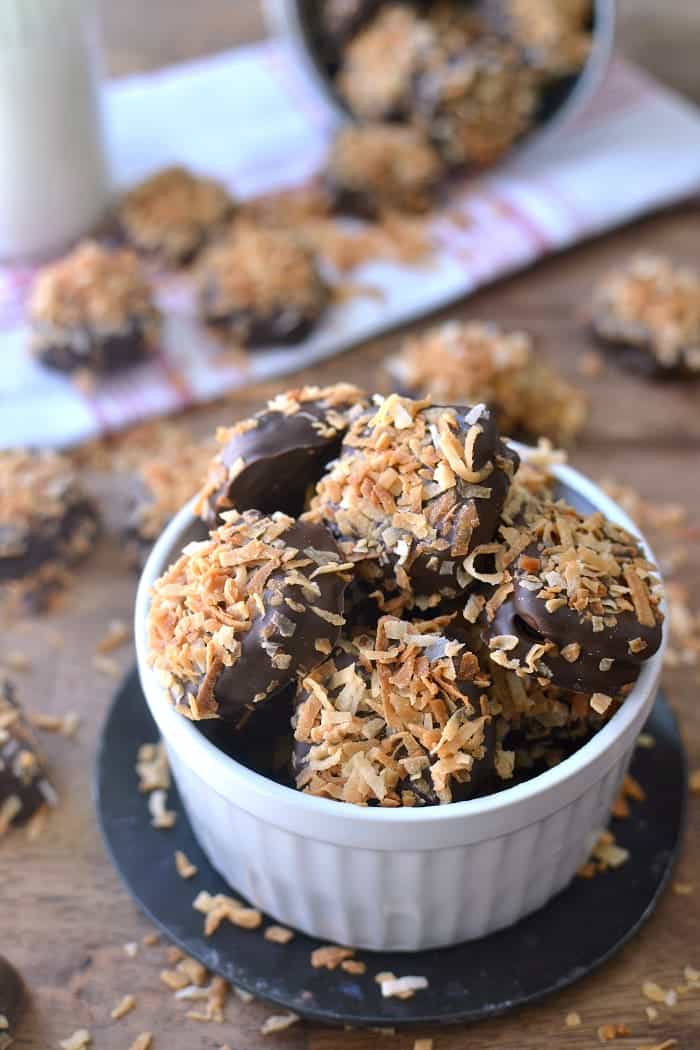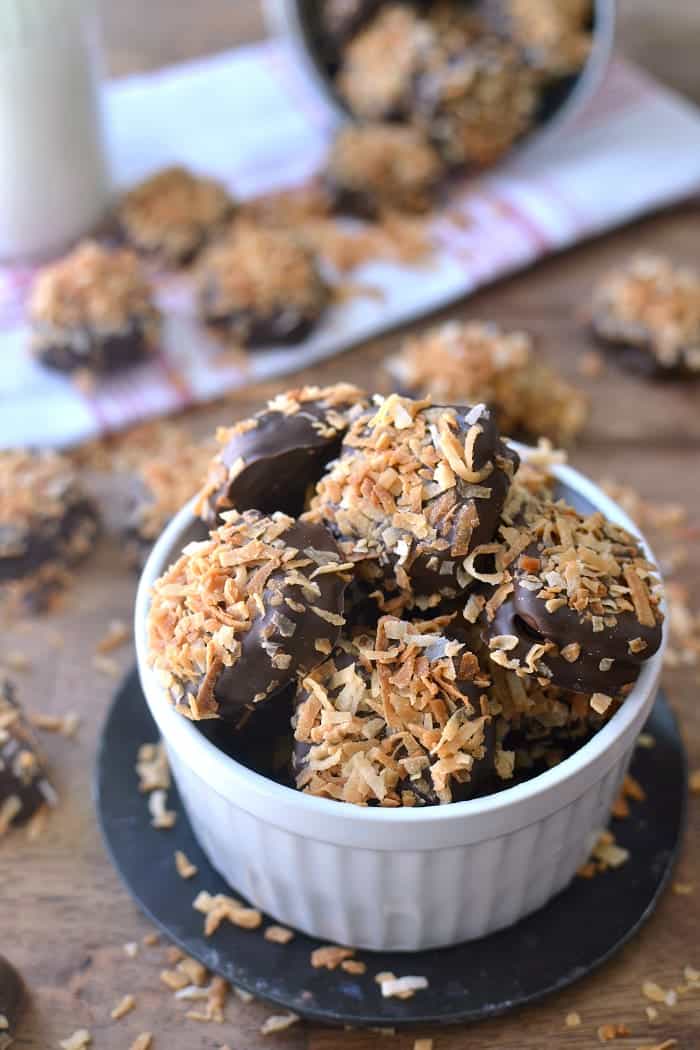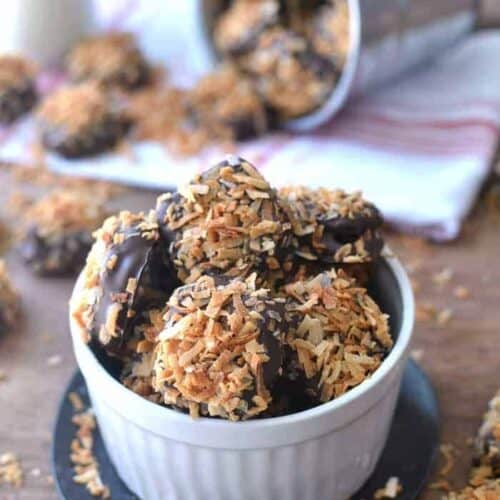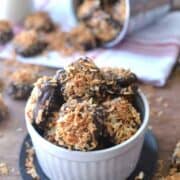 Samoa Pretzel Bites
Ingredients
1

12 oz. bag Rolos (approx. 56 candies)

1

bag Snyder's Pretzel Snaps

square pretzels - you will need approx. 120 pretzels

12

oz.

milk chocolate

I used Candiquik

1 - 1 1/2

c.

toasted coconut
Instructions
Line a large baking sheet with parchment paper.

Place 56 pretzel snaps in a single layer on the parchment paper.

Top each pretzel with an unwrapped Rolo; place in a 350 degree oven for 3 minutes.

Remove from oven; top each Rolo with another pretzel and press down slightly to create a sandwich.

Cool until set.

Melt chocolate; dip pretzel bites into chocolate to coat.

Sprinkle with toasted coconut.

Cool until set.
And….for the Samoa lover in you…..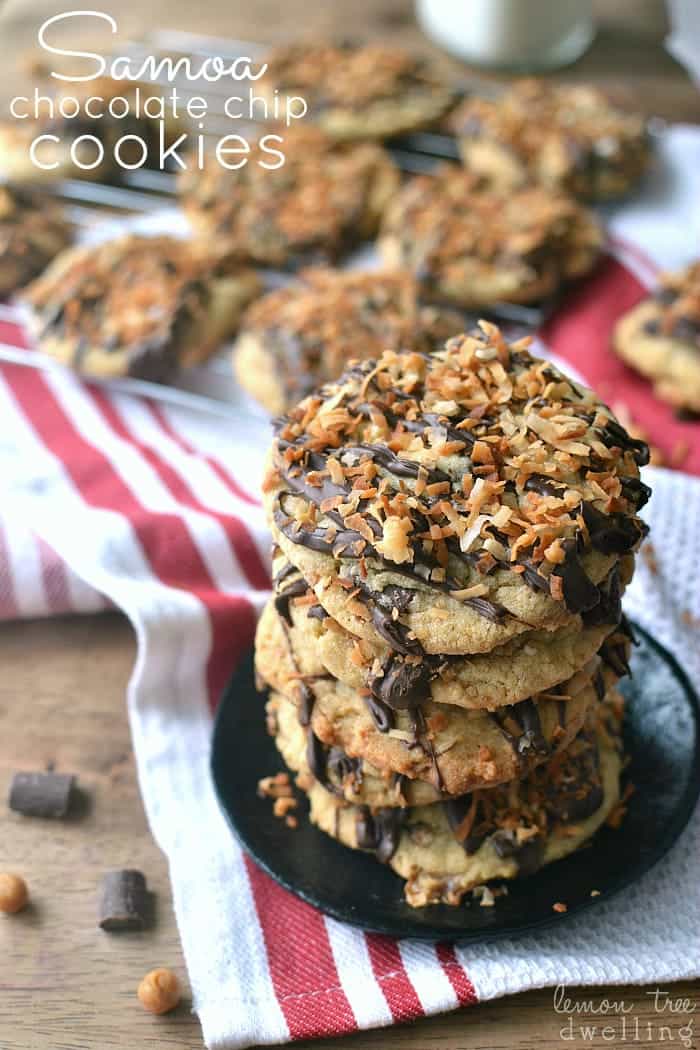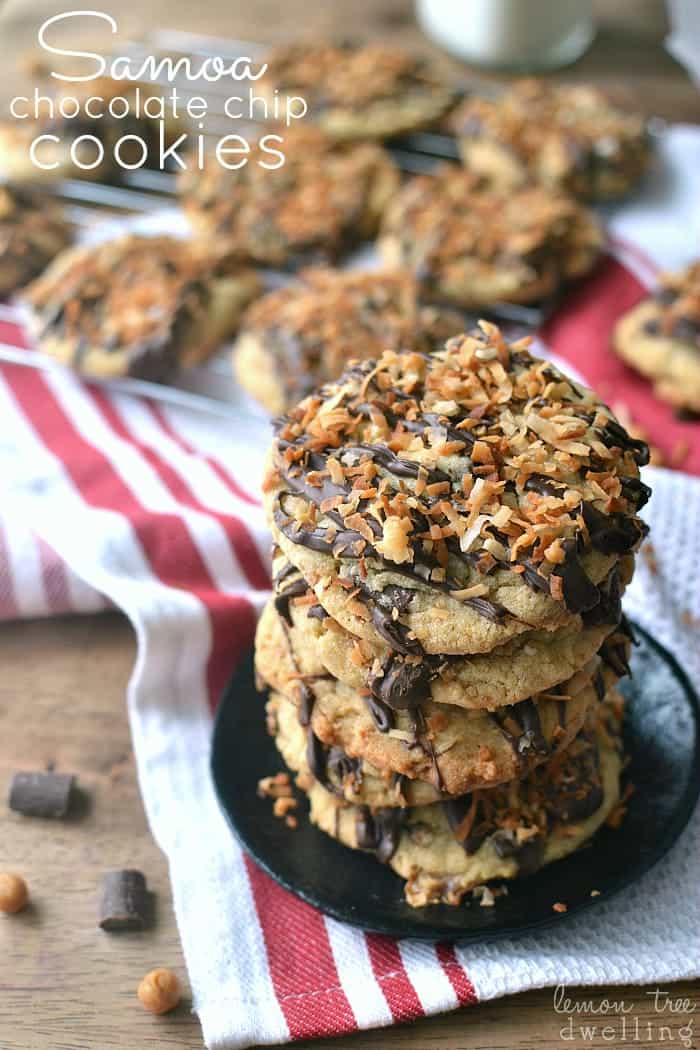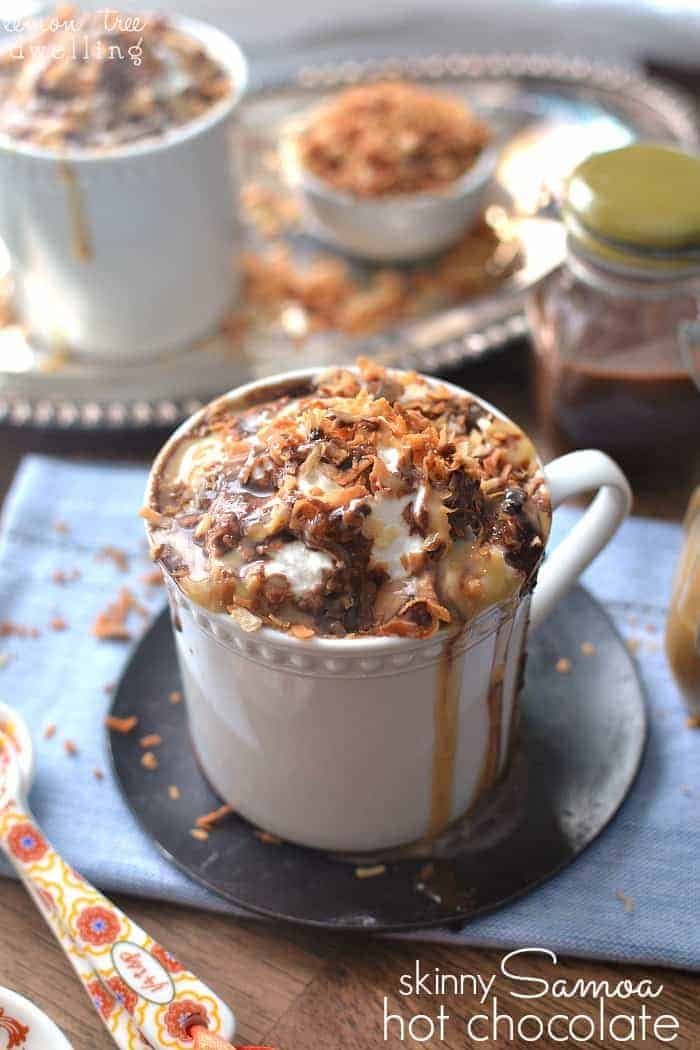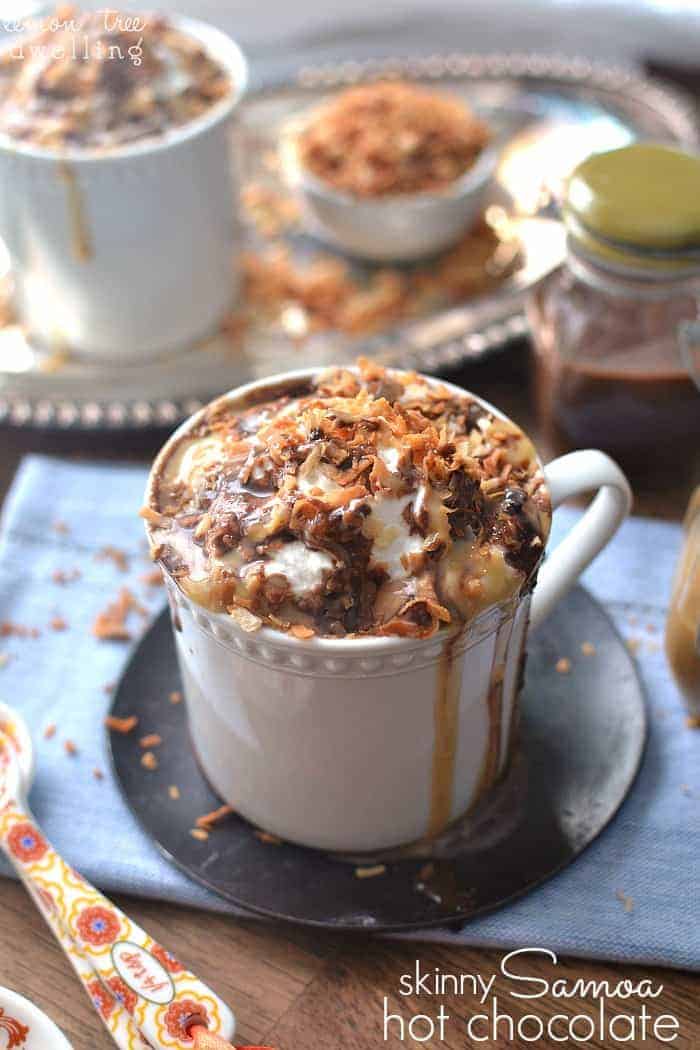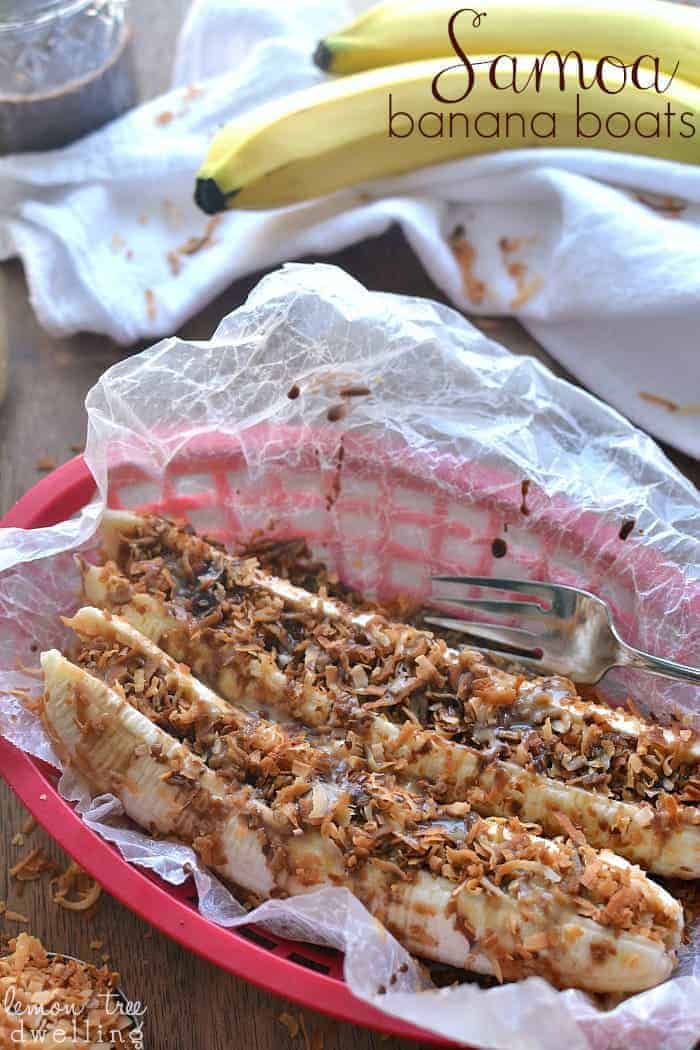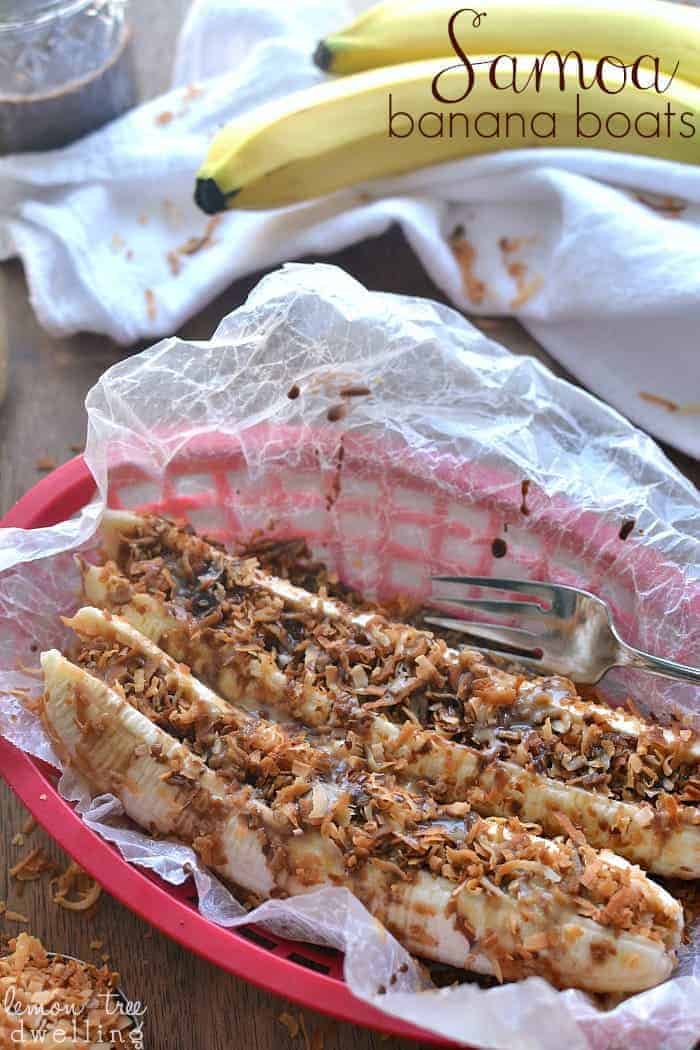 Still want coconut desserts? Try these Buttery Coconut Bars from Real Housemoms