This Blood Orange Sangria is made with white wine, rum, and triple sec and garnished with fresh berries. A delicious fruity drink that will leave everyone wanting more!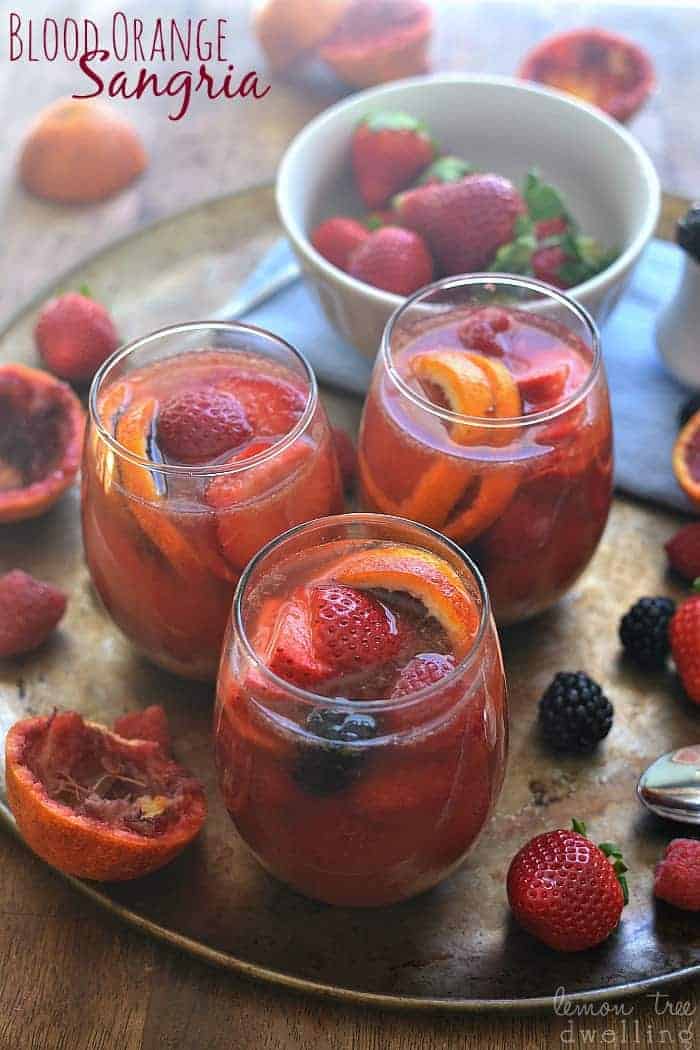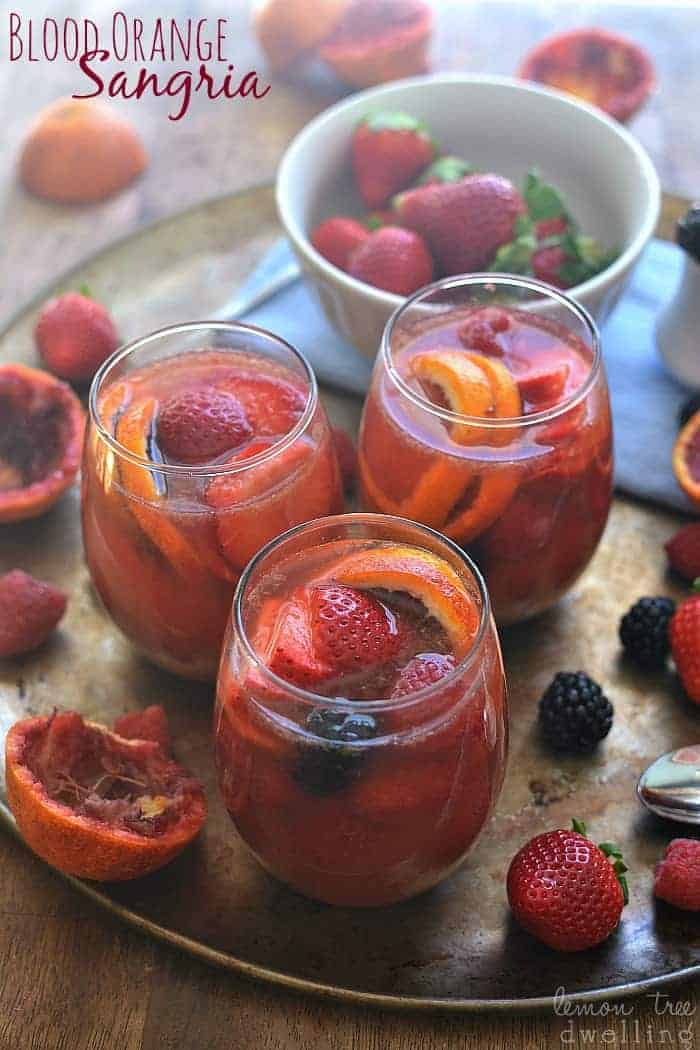 Happy National Drink Wine Day! Did you know there was such a thing?? Well….there is! A day devoted to spreading the love and health benefits of wine! What a fabulous idea….don't you think??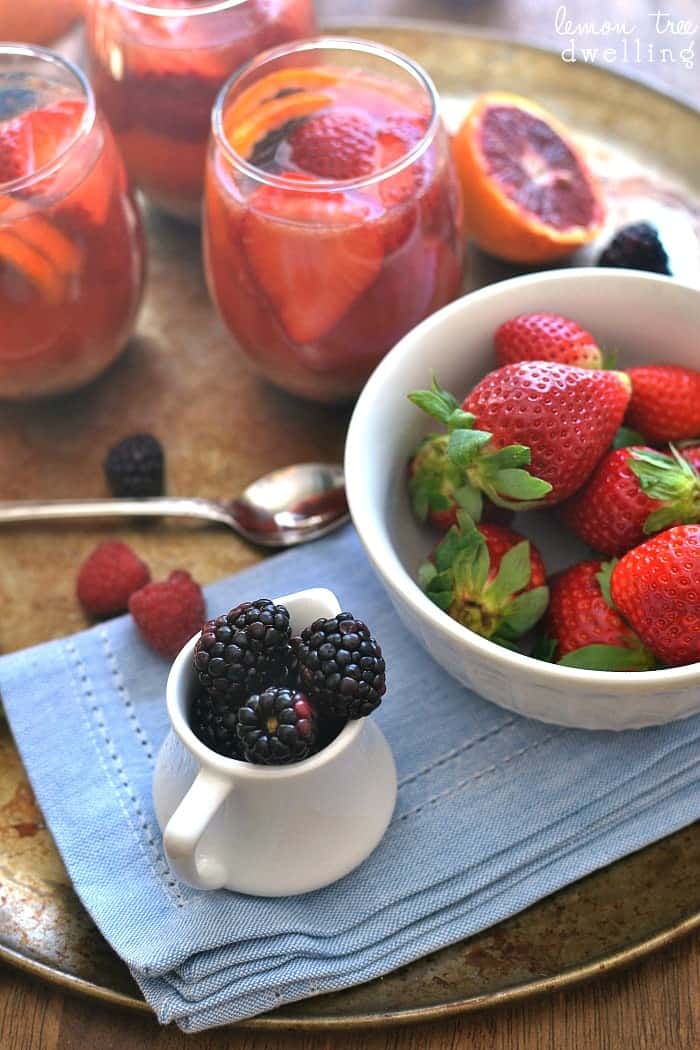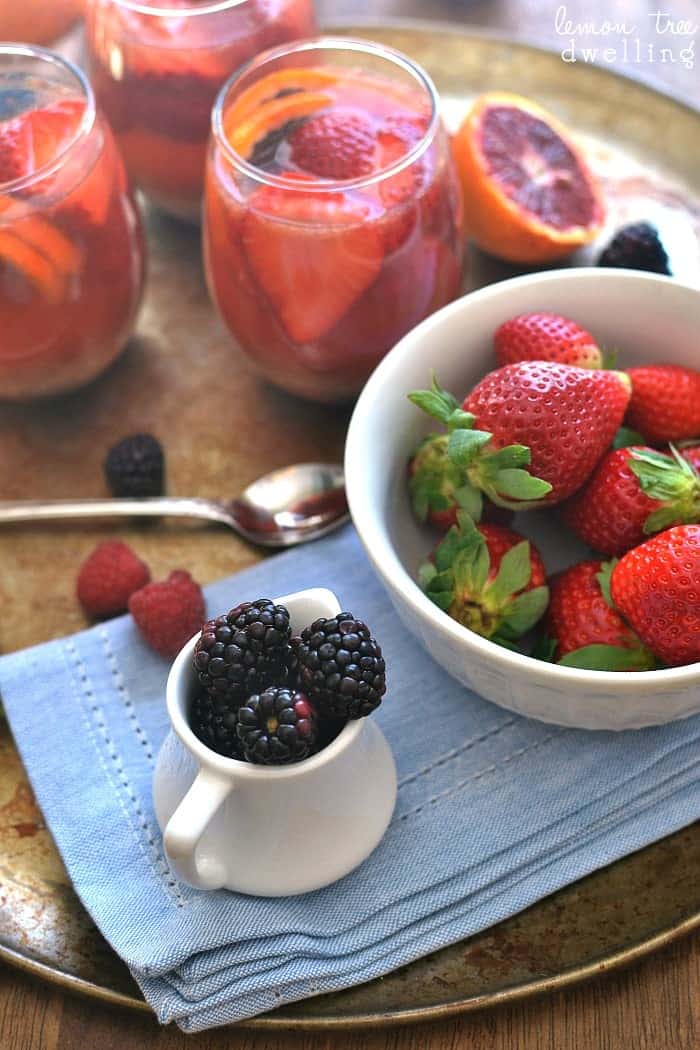 If you ask me, every day should be National Drink Wine Day. Ha! (Don't worry….I don't drink wine every day….but most days I'd like to!) It's just such a beautiful thing. A great way to relax and treat myself at the end of a long day or week, a great way to spend time with friends, a great addition to date night……you name it. I'm a wine lover all the way!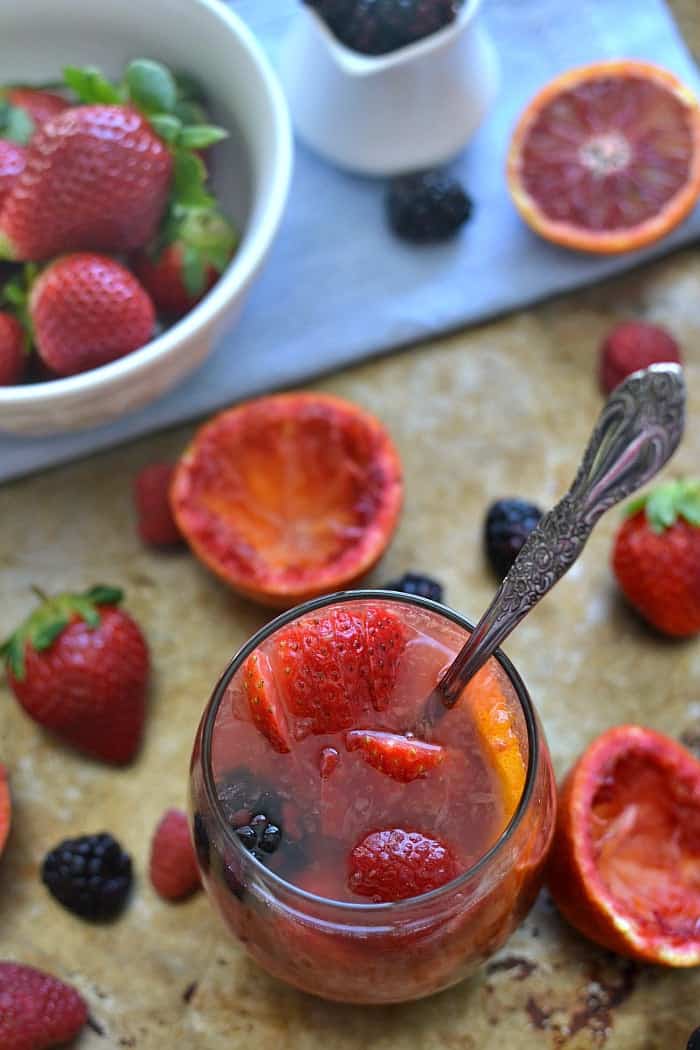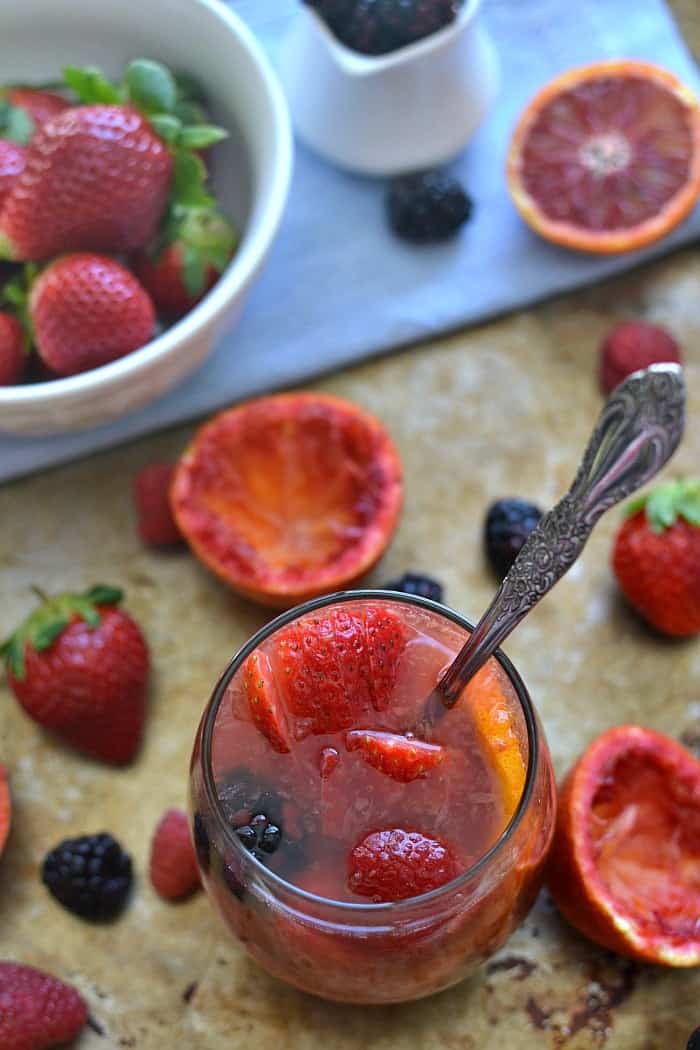 Beer, on the other hand? You couldn't get me to drink it if you tried. It's interesting, isn't it? For the most part, I'll just drink wine "as is". But every now and then, I like to doctor it up and make a fun little sangria! Especially in summer…..or in the middle of winter, when I want it to feel like summer……
Blood Orange Sangria – A winter cocktail!
We've been loving blood oranges this winter…..so clearly they had to make their way into a sangria recipe at some point. Not only are they deliciously sweet, but they're also incredibly vibrant and they make for one beautiful cocktail! This Blood Orange Sangria is perfect for National Drink Wine Day or, you know, any day…..!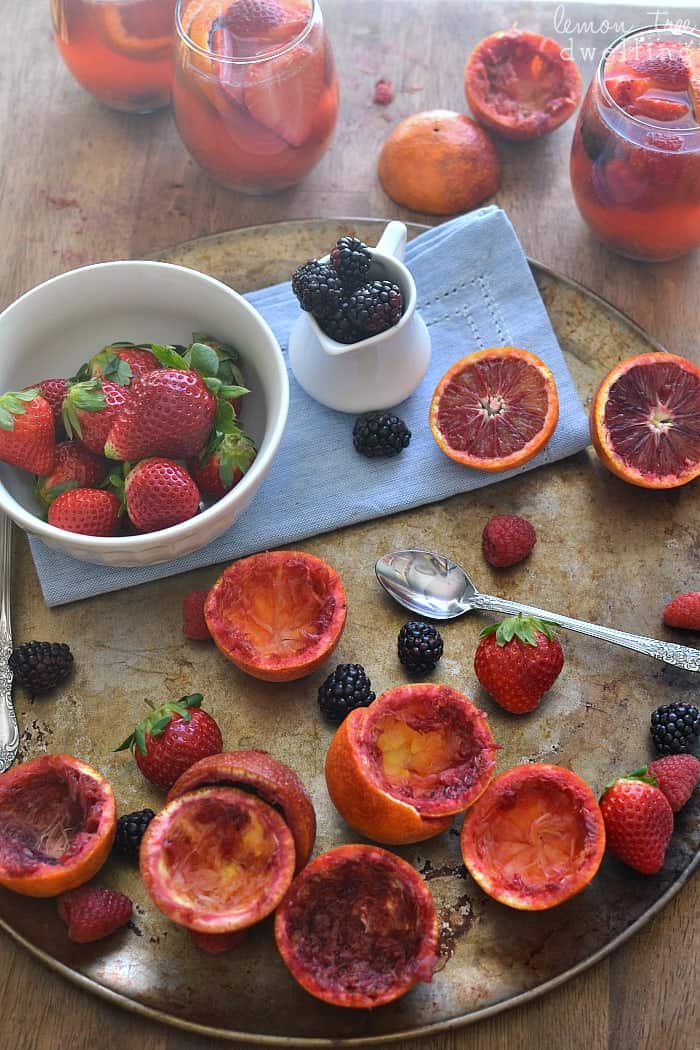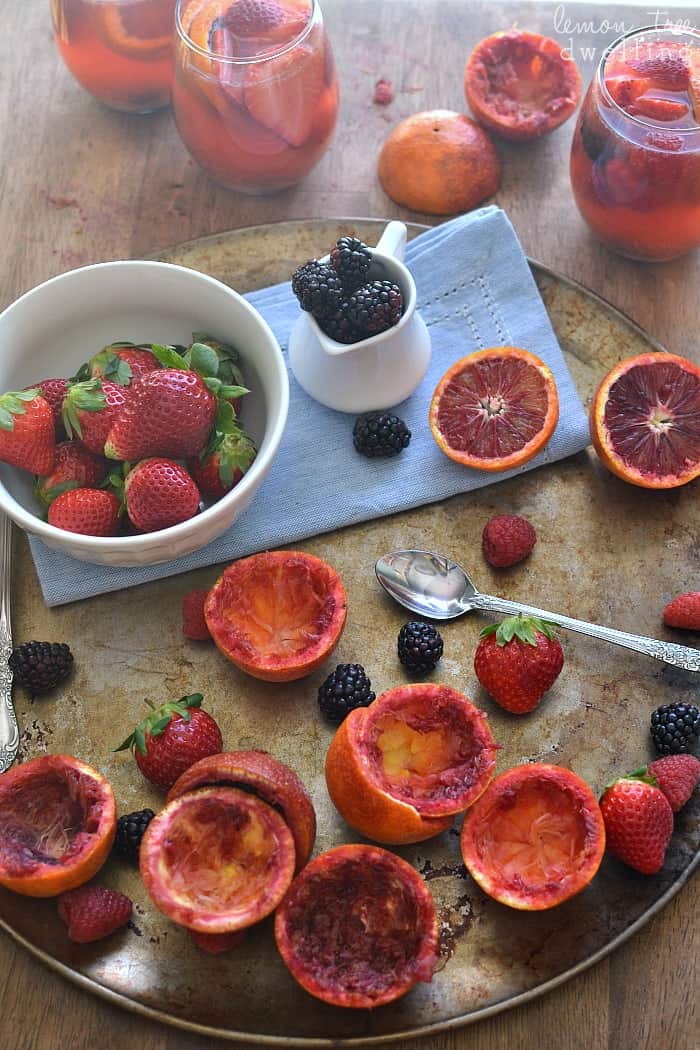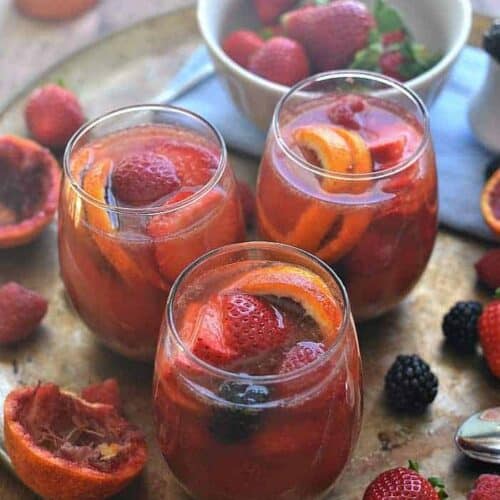 Blood Orange Sangria
Ingredients
1 1/2

c.

Riesling

1 1/2

c.

Brut champagne

1

c.

fresh blood orange juice

1/2

c.

white rum

1/2

c.

triple sec

1/8 - 1/4

c.

simple syrup

make your own by boiling equal parts water and sugar

1

blood orange

sliced

1/2

c.

strawberries

sliced

1/2

c.

raspberries

1/2

c.

blackberries
Instructions
Combine liquids in a large pitcher.

Add fresh fruit.

Refrigerate until ready to serve.


Looking for more sangria recipes? (Always!!)