This sweet and savory berry salad combines all the delicious flavors of summer together in one bowl….the perfect side dish for your next party, picnic, or Memorial Day celebration!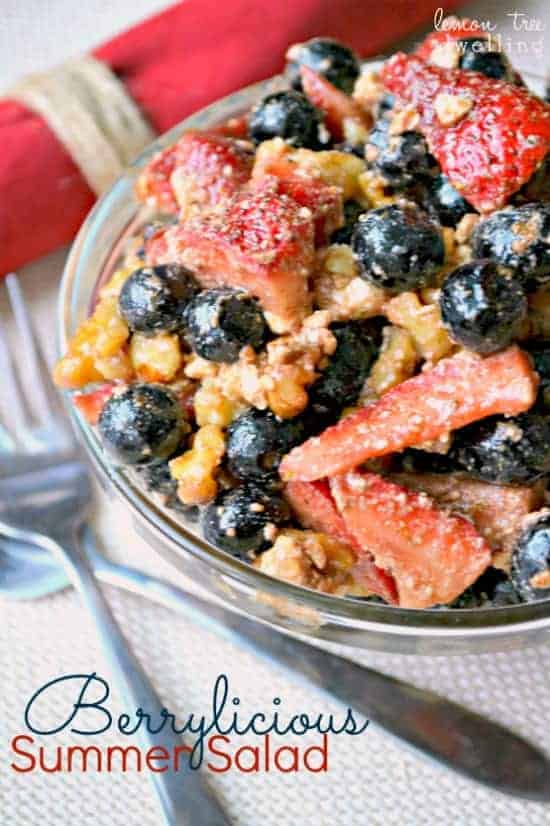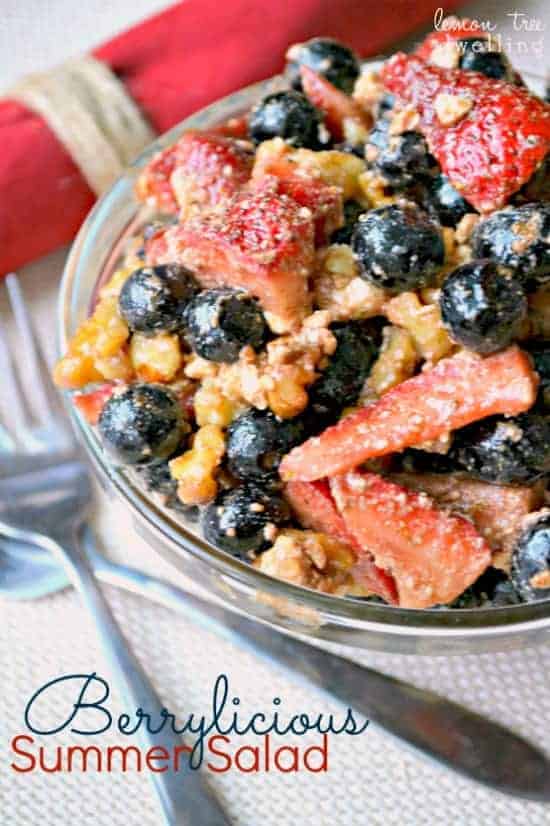 I will never forget the time, several years ago, when Jorden told me I really needed to cut back on all the fruit I was buying. Too expensive! he said. And I just laughed at him. Because I am CRAZY about fruit….and it's insanely good for you….and if there's anything I'm going to cut back on, it's not going to be fruit! (Sorry, Jorden.)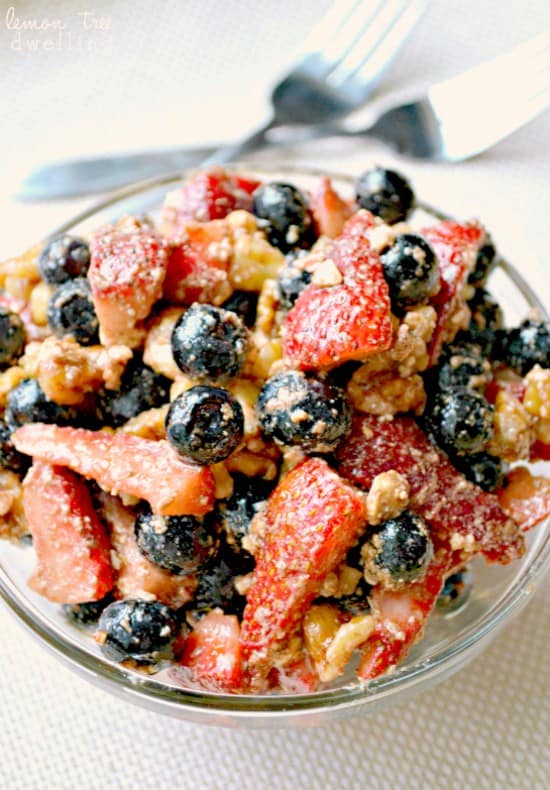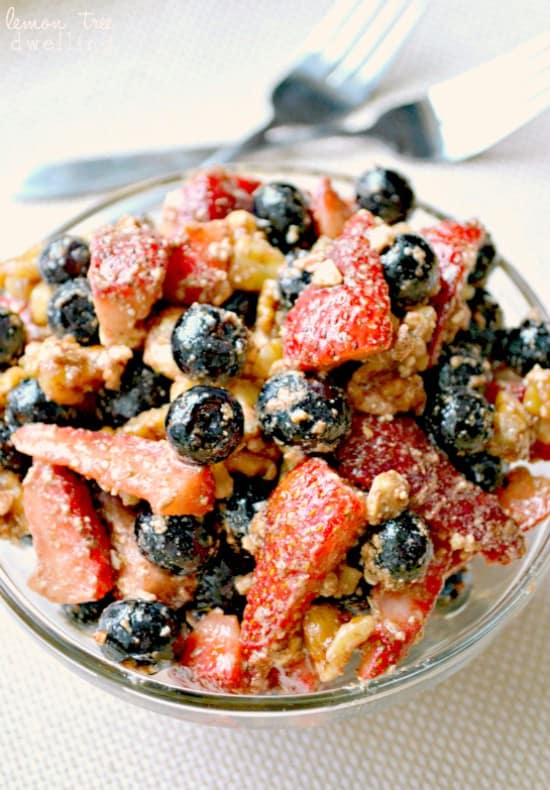 Living in the Midwest, good fruit can often be hard to come by. For much of the year, we are limited to apples, oranges, bananas, and pears (oh – and strawberries – if you want to spend $5 a pound and have them taste like nothing!) So when summer rolls around, and all the fruits come out of hiding, I'm like a little kid in a candy shop. And so are my kids! We usually just enjoy it "as is" or dump it all into a big bowl and call it fruit salad….but this time around I decided to take a more sophisticated approach.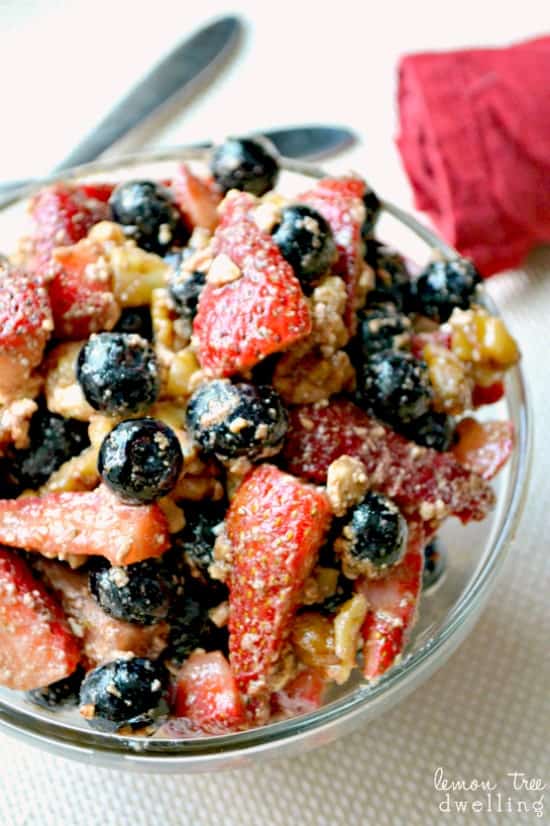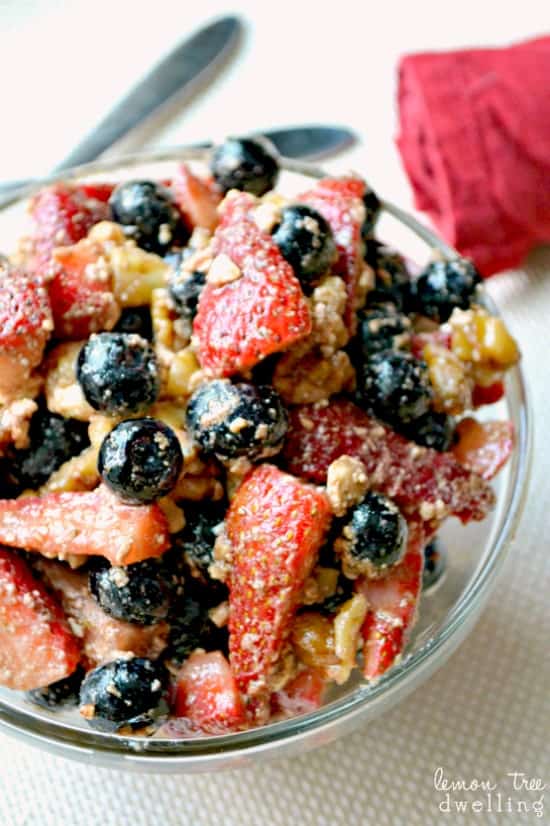 I imagined all the things I would want in a sweet & savory spinach salad….and then just left out the spinach. Strawberries, blueberries, walnuts, feta cheese, homemade balsamic vinaigrette…..can you get any more sophisticated (or any more delicious!) than that? I dare you.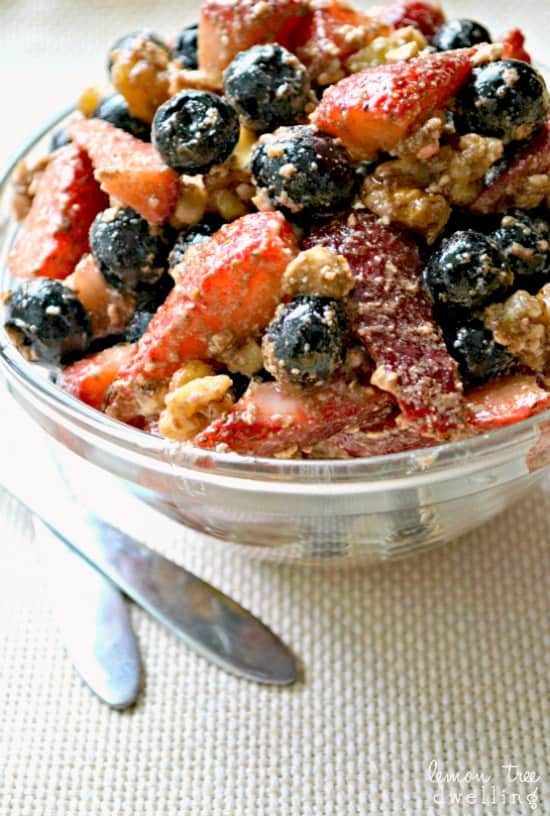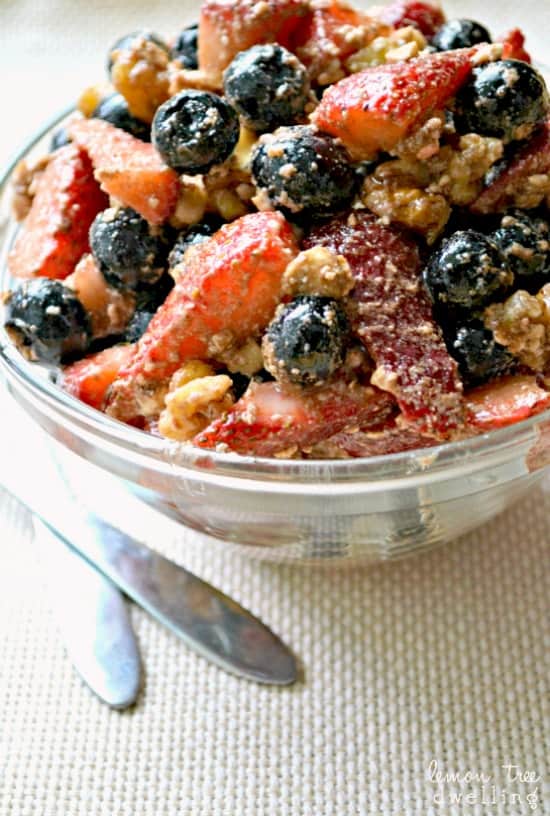 In the interest of full disclosure, I have to tell you that my 6 year old daughter and our 9 year old neighbor, though skeptical, both tried the salad and really liked it! But when Jorden tried it, he wasn't a huge fan. I actually knew that would be the case – he's not a big sweet & savory kind of guy. And/or I'm starting to think he might really have something against fruit. Or…. maybe….just the cost of fruit! (Yes, Jorden…..I am laughing at you. And, for the record, this salad is amazing!)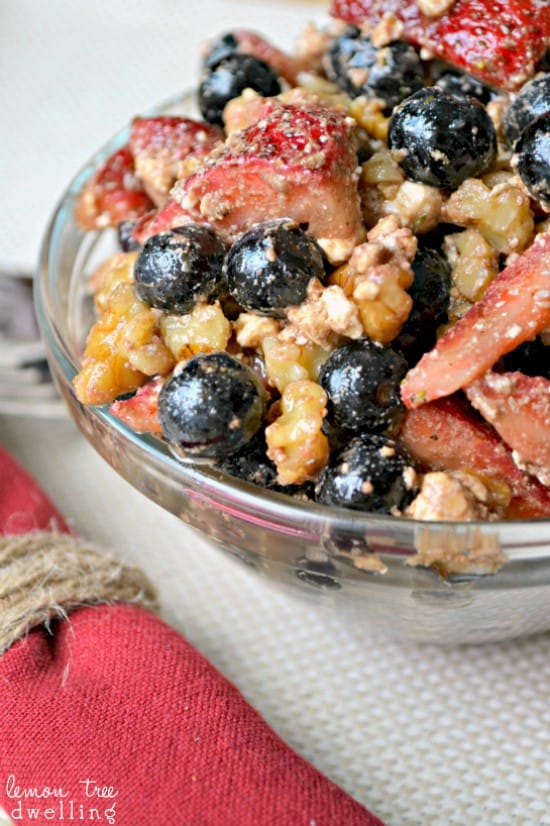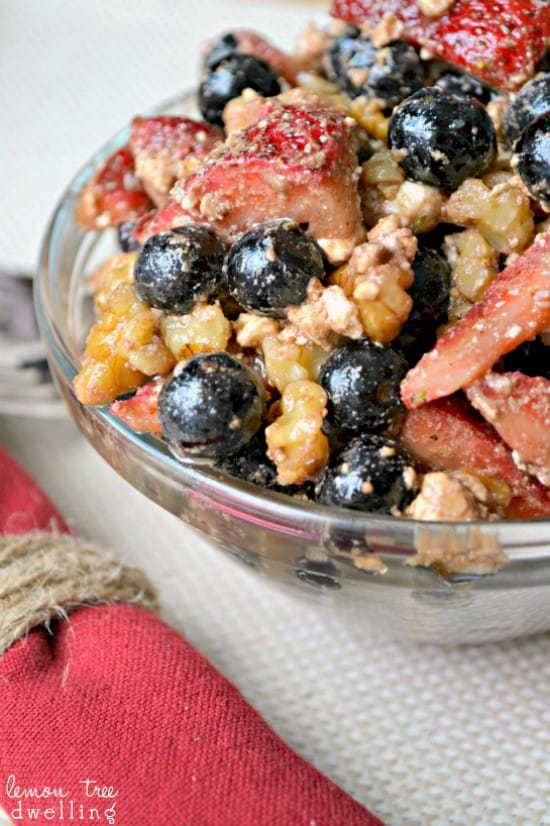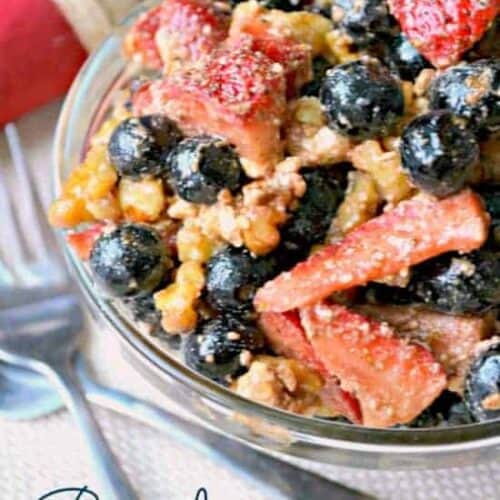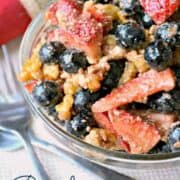 Berrylicious Summer Salad
Ingredients
Salad
2

c.

fresh blueberries

2

c.

fresh strawberries

cut into eighths

1

c.

chopped walnuts

4

oz.

feta cheese

crumbled

1/2

c.

balsamic vinaigrette dressing
Balsamic Vinaigrette Dressing
3/4

c.

olive oil

3

Tbsp.

balsamic vinegar

2

tsp.

minced red onion

1/2

tsp.

dried oregano

1

garlic clove

minced

1/2

tsp.

salt

1/2

tsp.

sugar

1/4

tsp.

pepper

*Adapted from The America's Test kitchen Family Cookbook: Basic Vinaigrette recipe
Instructions
Combine salad ingredients and dressing ingredients separately.

Add 1/2 cup balsamic vinaigrette to salad and mix to combine.
Looking for another delicious recipe using fresh summer ingredients? Check out my Red, White & Basil Dip!