The Wedge Salad, reinvented! This Berry Wedge Salad has three kinds of berries, bacon, goat cheese, pecans, and creamy poppy seed dressing. Delicious as an appetizer or main dish, and perfect for special occasions!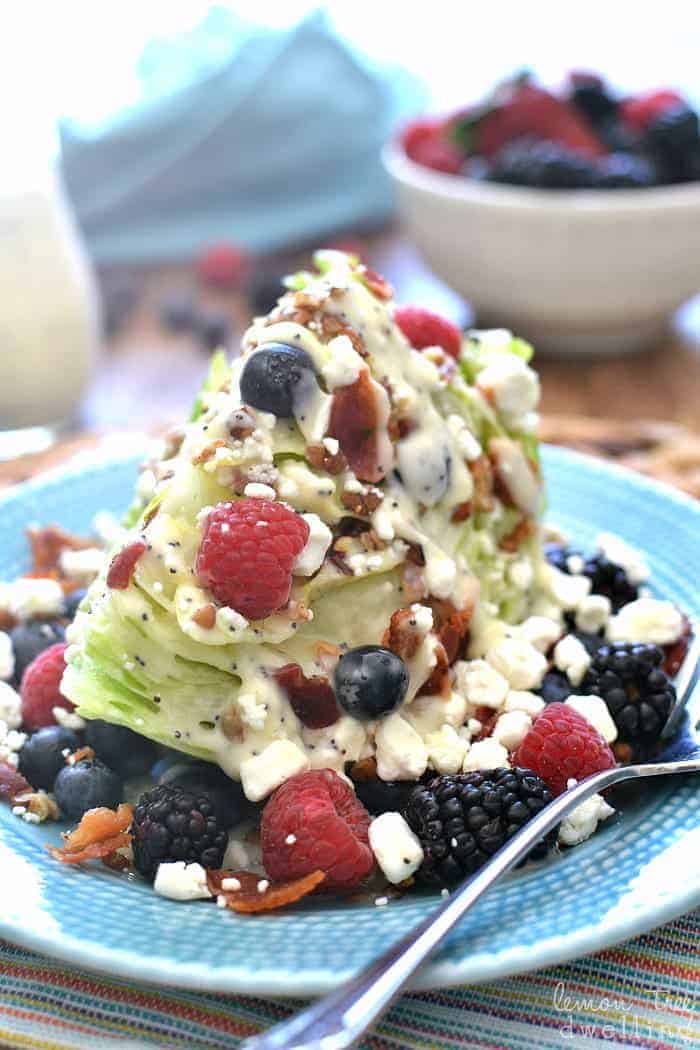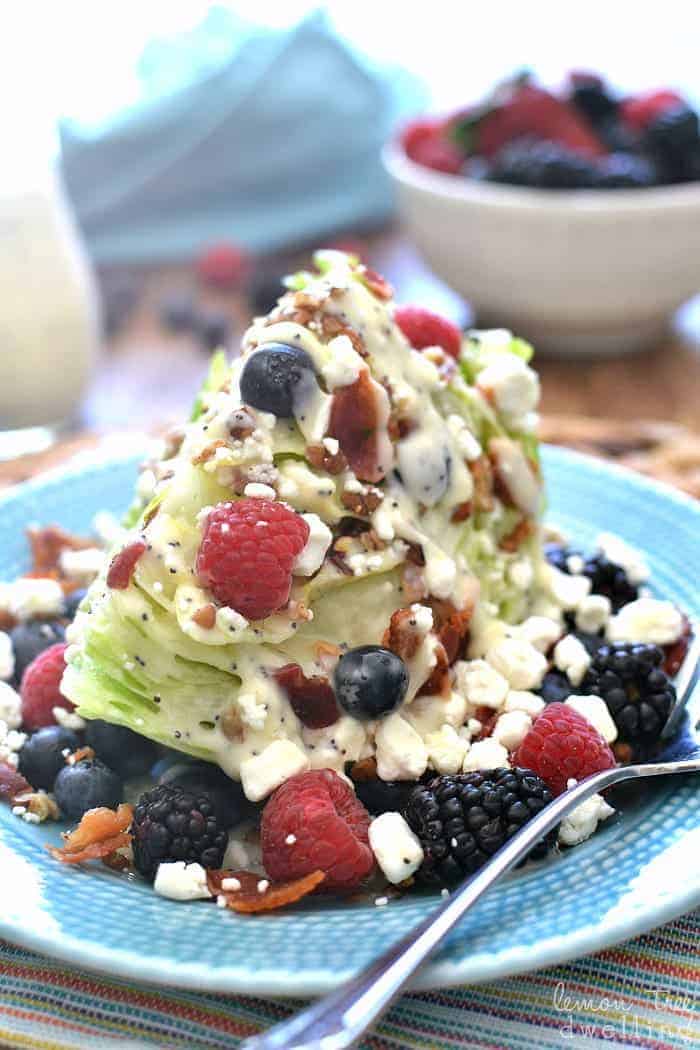 It's getting to be that time of year again…..time to switch out our winter clothes for summer ones! It's a time of year that is filled with mixed emotions – namely anticipation, excitement, delight, horror, and dread. Can you guess whose emotions are whose??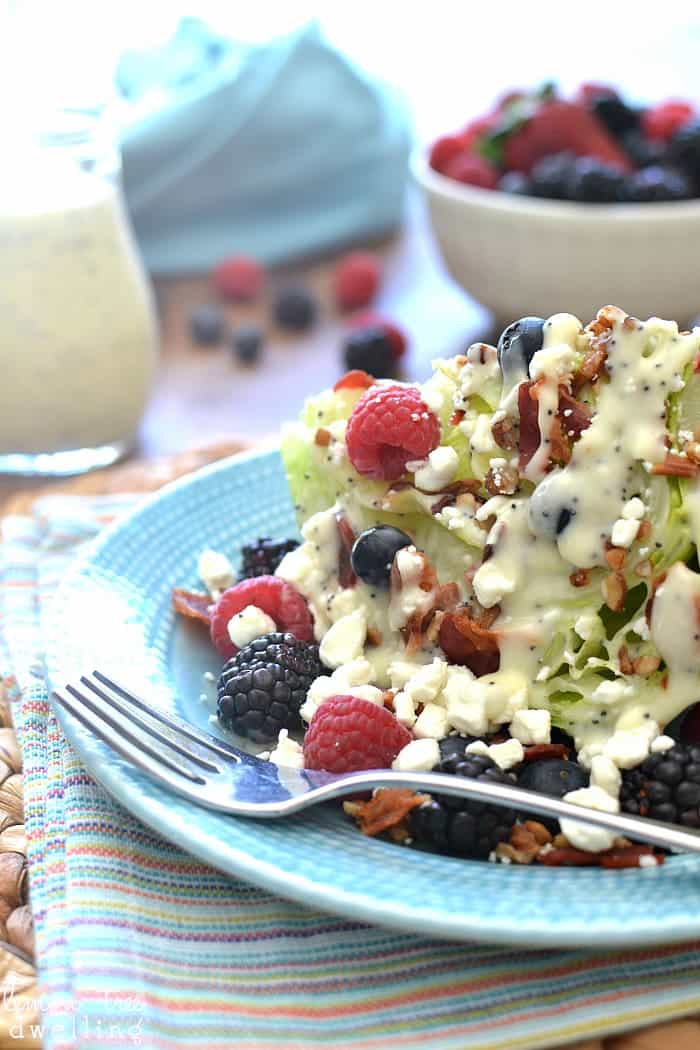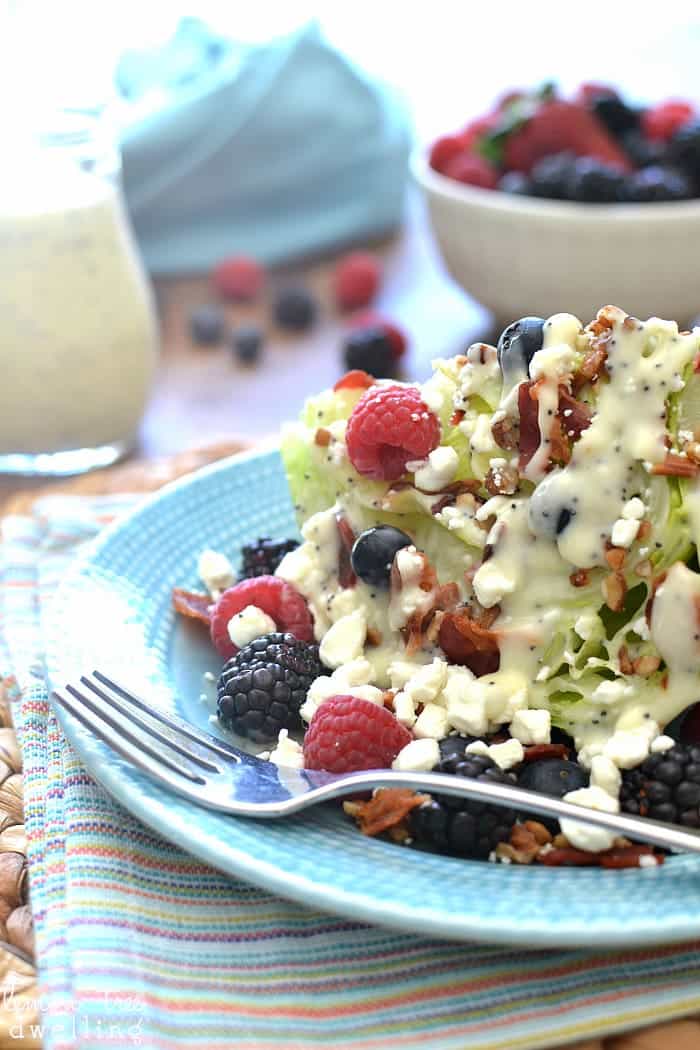 If you guessed horror and dread for me, you're absolutely right. It's just that it's SUCH a process…..and there are 5 of us girls….and there are SO many clothes! And so many decisions. Like how many leggings and long sleeve shirts and sweatshirts to leave out for summer….and whether to allow two different sizes in one person's closet or just pack up all the old and hang up all the new…..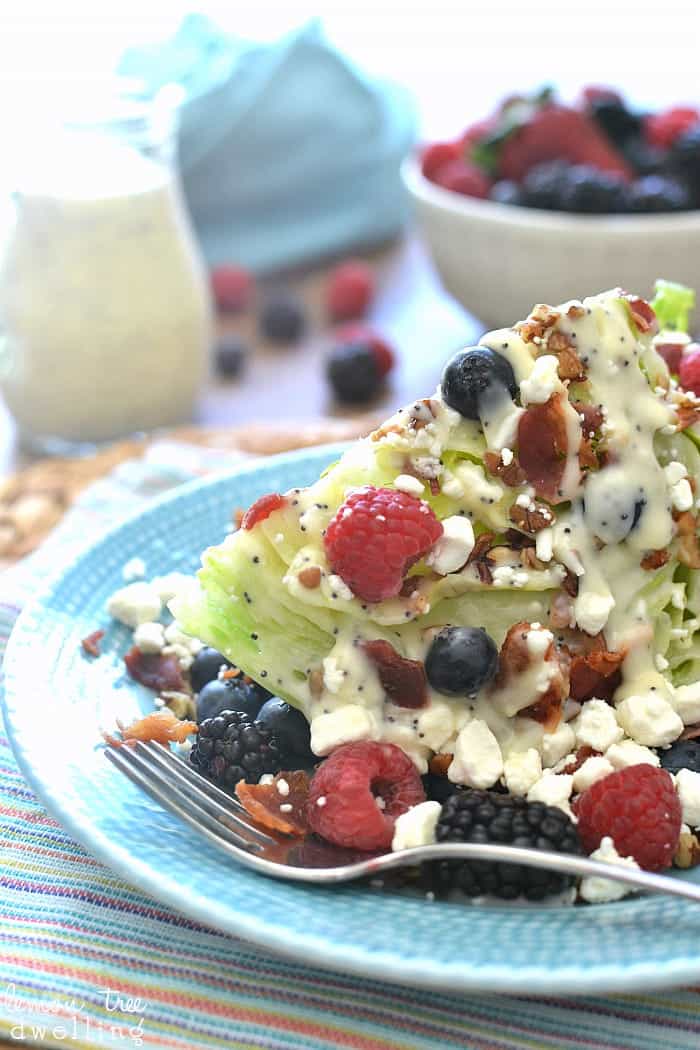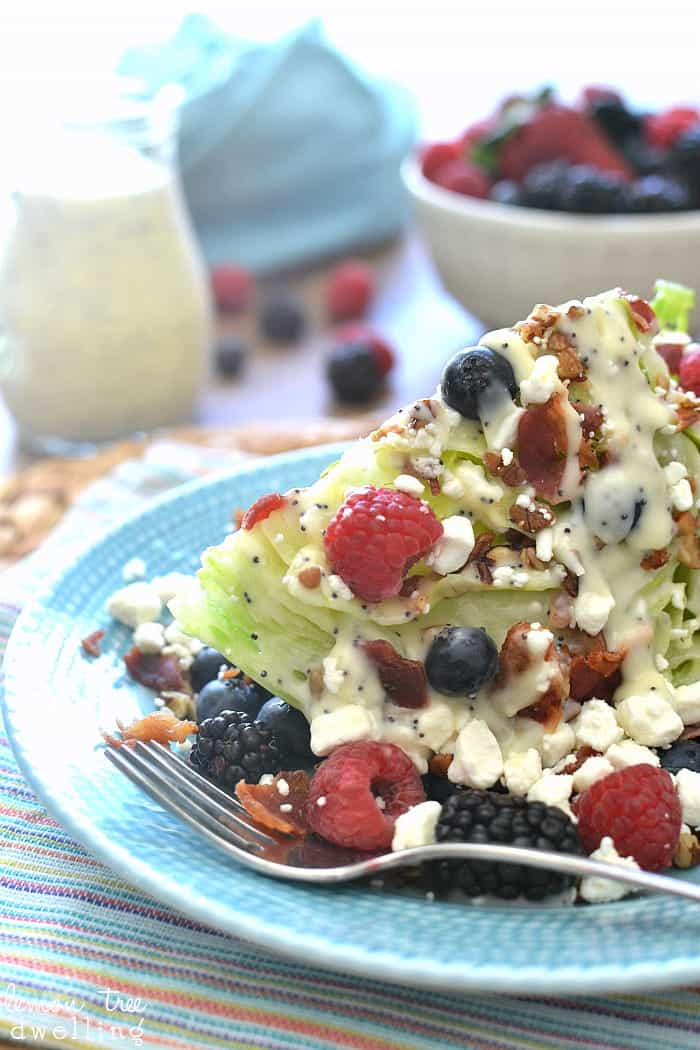 To be honest, I put it off as long as possible every season. And it tends to take me a good month or so to finish everything up. Can you hear the horror and dread in my voice? It's real! But….on the flip side….the girls feel nothing but sheer anticipation, excitement, and delight at the very thought of it. I can't say I blame them – what girl wouldn't want to dig through an entire bin of new clothes???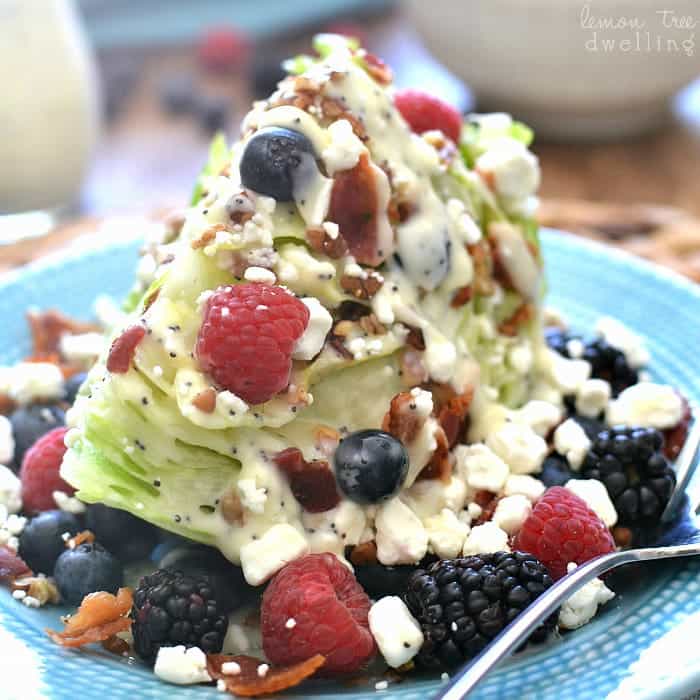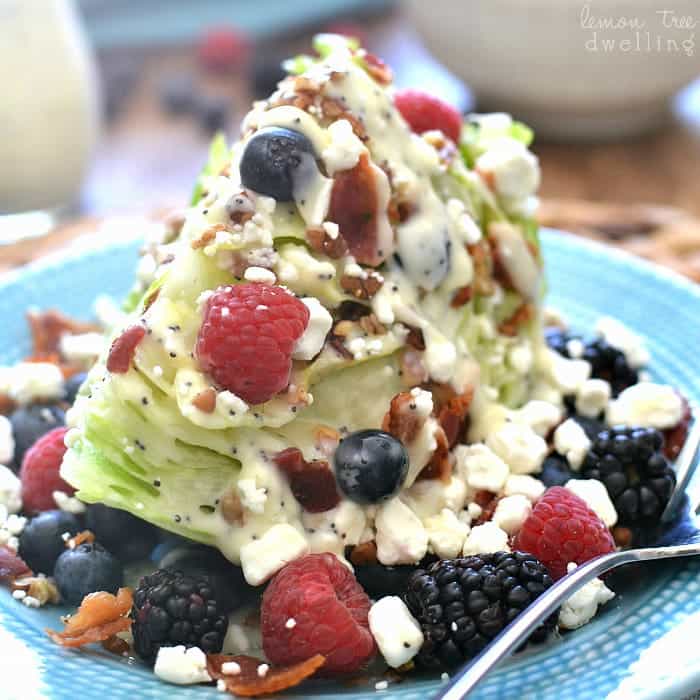 Well, I'm happy to report that I started the process earlier this year. This morning, actually! Not because I wanted to….or because I am just that on top of things….but because 20 minutes of listening to a three year old whine about it will break you! And you know what? For a good half hour, I heard nothing but oohs and ahhs and happiness as she pulled out one new dress after another. Kind of like the oohs and ahhs you'll get from this Berry Wedge Salad! Loaded with berries and pecans and goat cheese and bacon and creamy poppy seed dressing, it's nothing but happiness from start to finish! It's amazing how something so simple can do such good things. But once you try it, you'll understand why!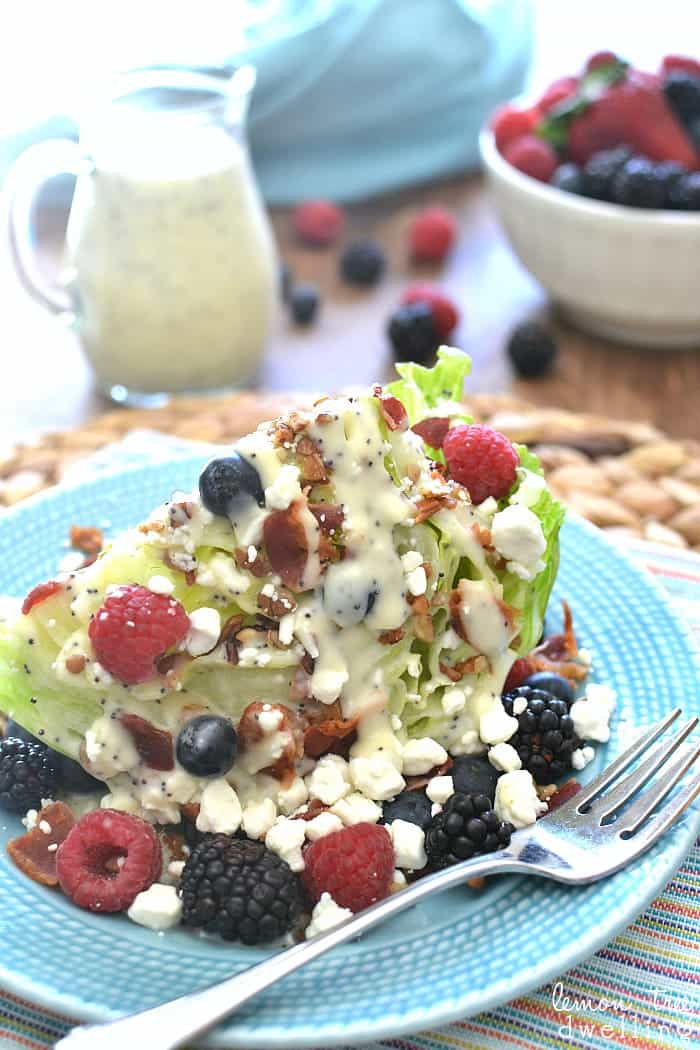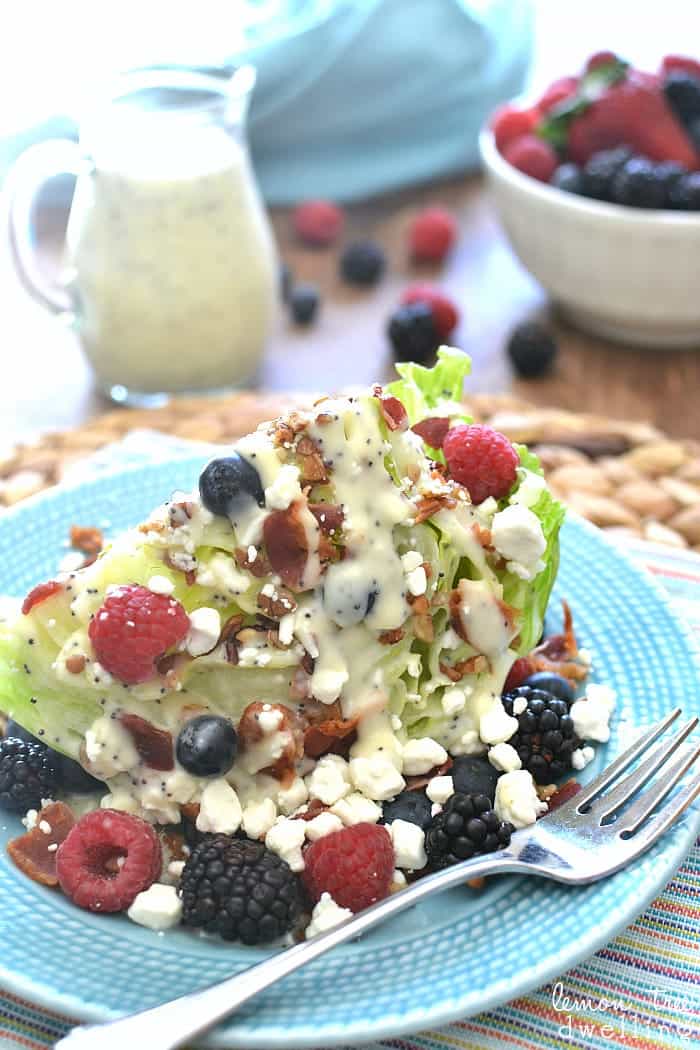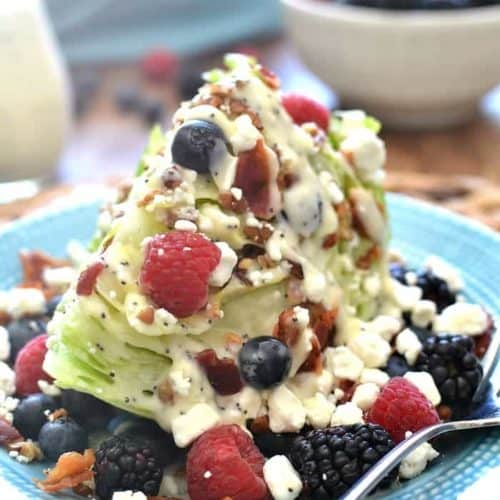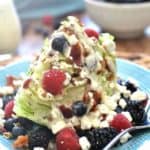 Berry Wedge Salad
Ingredients
1

iceberg wedge

1/2

c.

mixed berries

I used blueberries, blackberries & raspberries

2

Tbsp.

crumbled goat cheese

2

Tbsp.

crumbled cooked bacon

1 1/2

Tbsp.

chopped pecans

For the dressing:

1/3

c.

mayo

1

Tbsp.

+ 1/2 tsp. white wine vinegar

1

Tbsp.

honey

1/2

tsp.

poppy seeds
Instructions
Assemble salad by topping iceberg wedge with berries, goat cheese, bacon, pecans, and dressing.

For the dressing:

Combine all ingredients in a medium bowl and whisk until smooth and creamy.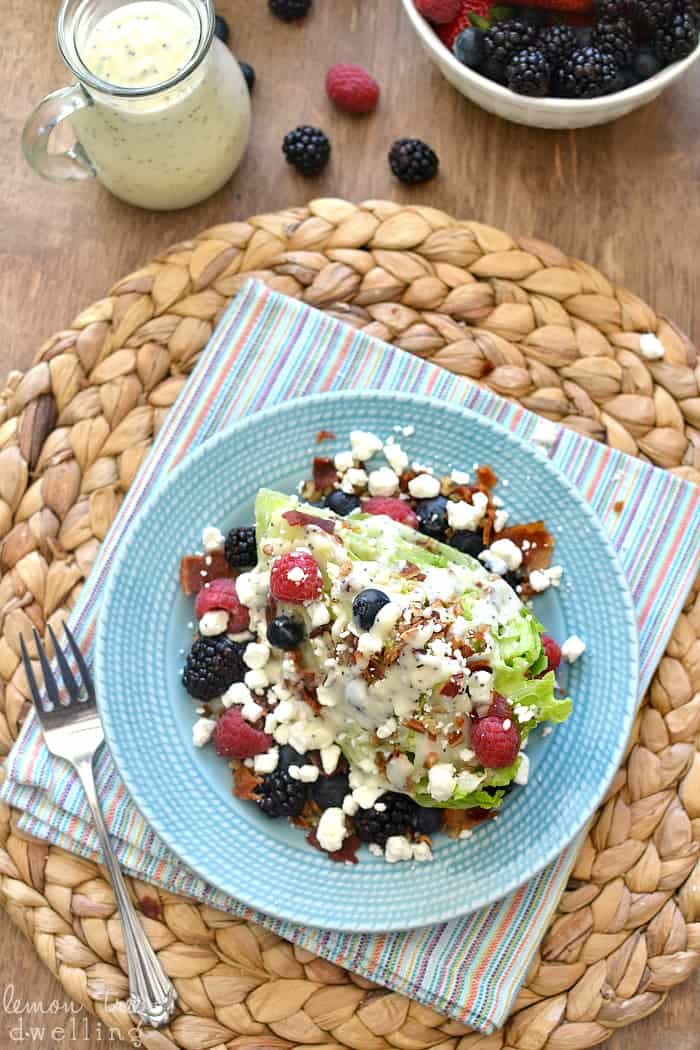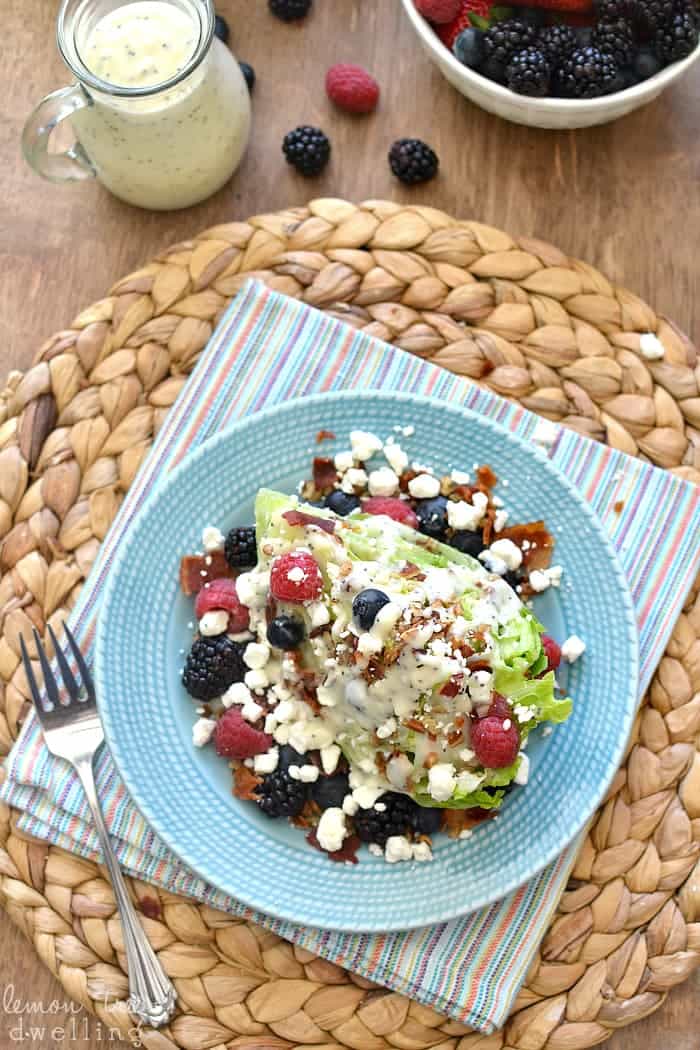 Looking for more delicious summer salads?