These simple 3-Ingredient Crostinis come together quickly and are extremely versatile. Serve them as an appetizer, a snack, or even a meal!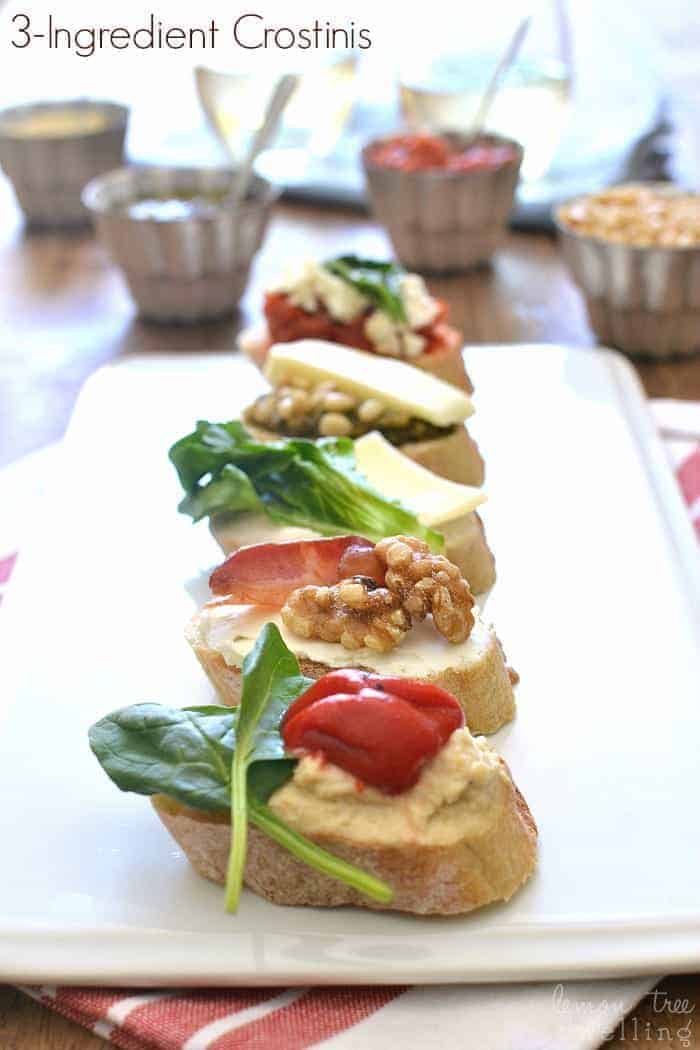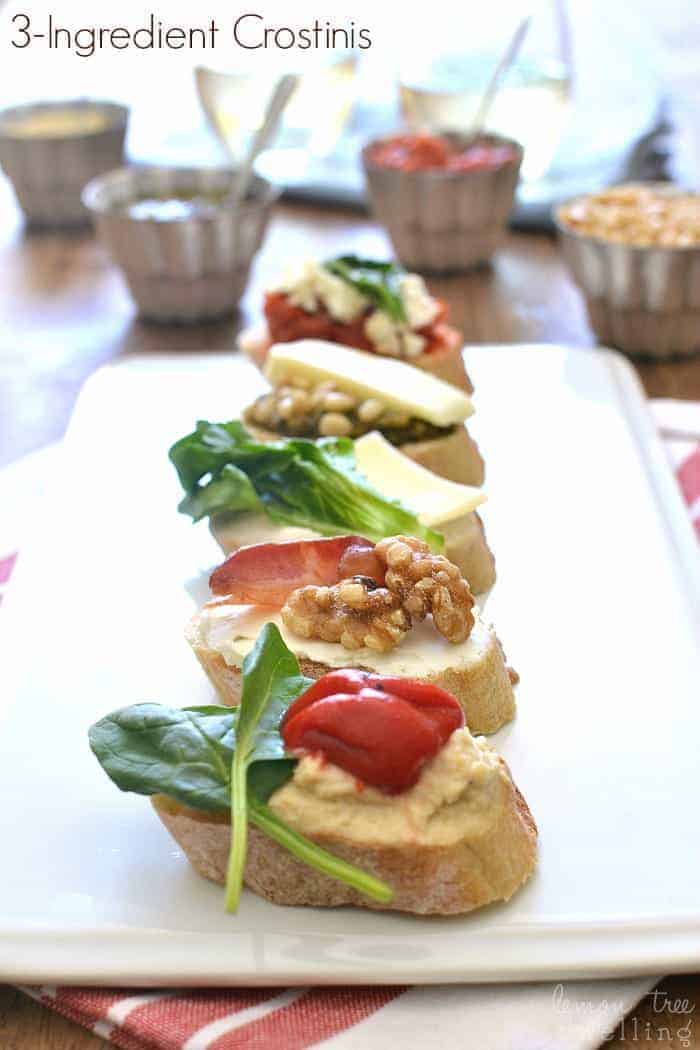 Is there ever such a thing as too much food? If so, I've definitely been guilty of it. At parties or cookouts or family get togethers…..I've always tended to err on the side of too much. Because I don't want to run out. Because I'm not sure what people will be in the mood for. Because I have a hard time narrowing down a menu. I like a lot of variety!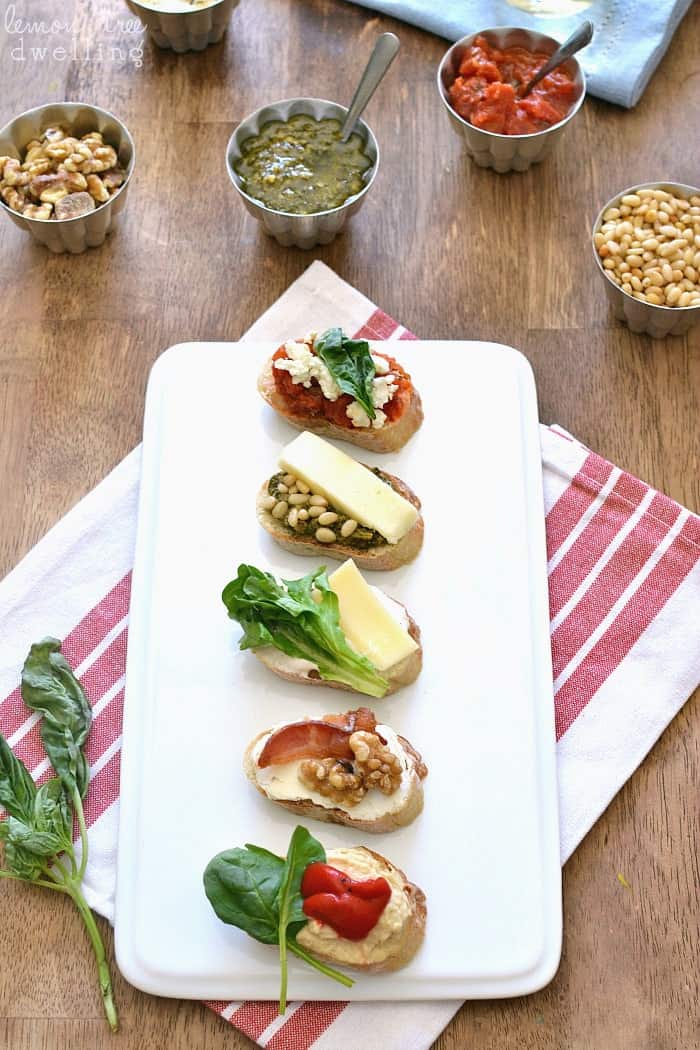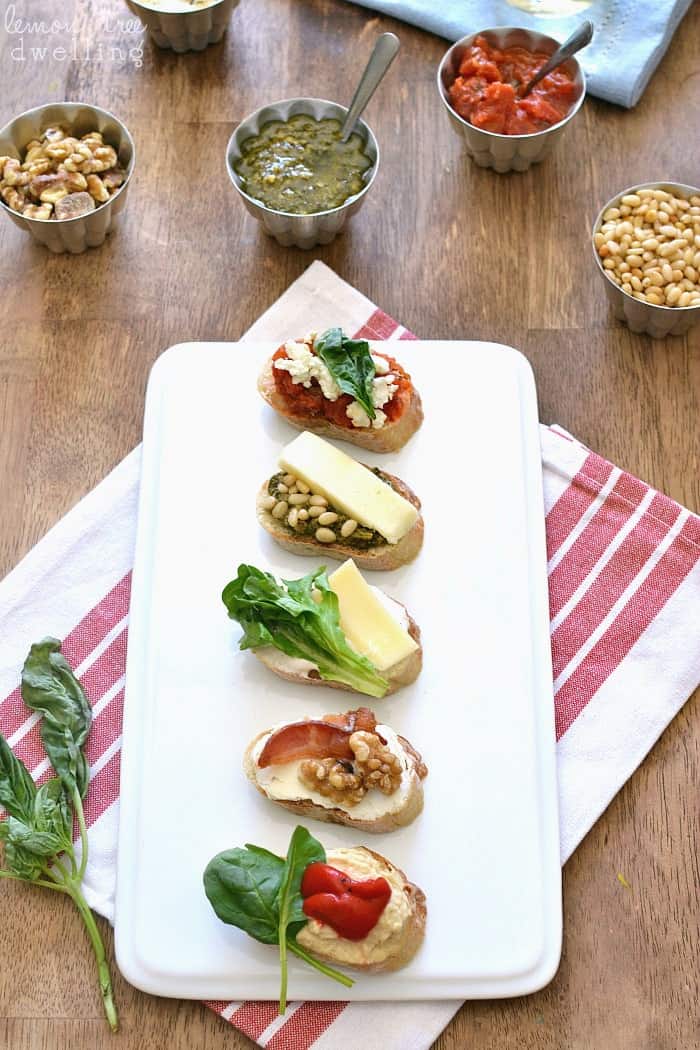 It's never actually been a problem, other than the fact that we end up with a ridiculous amount of leftovers. Like an entire pan of lasagna. An entire tray of sandwiches. Half-full bowls of six different salads. Enough dessert to send some home with everyone….and still have more for us!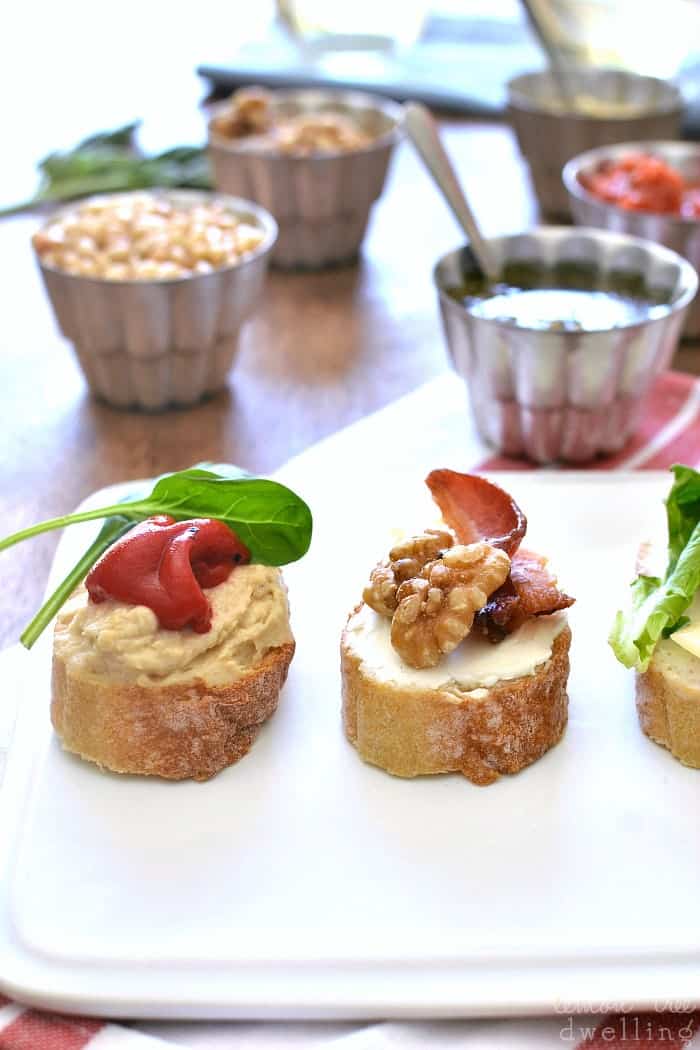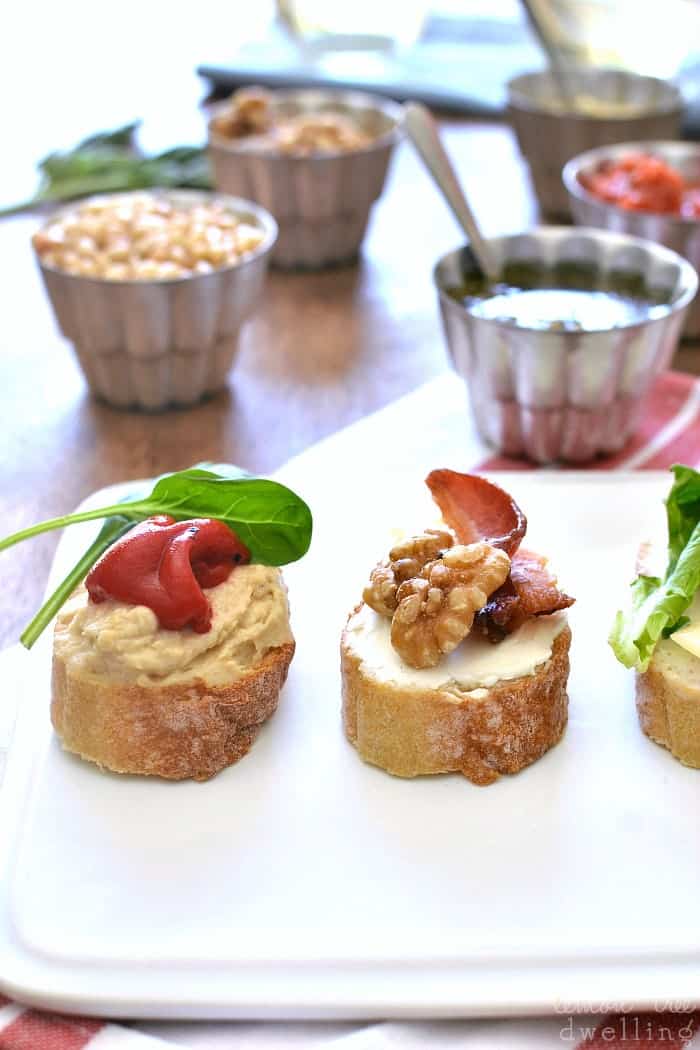 I go back and forth on how much is too much. On how much variety we really need. Do we really need an entire round of appetizers, followed by a huge meal and 3 desserts? But then again, do we want to run the risk of people being hungry? Isn't eating way too much delicious food what get togethers are all about???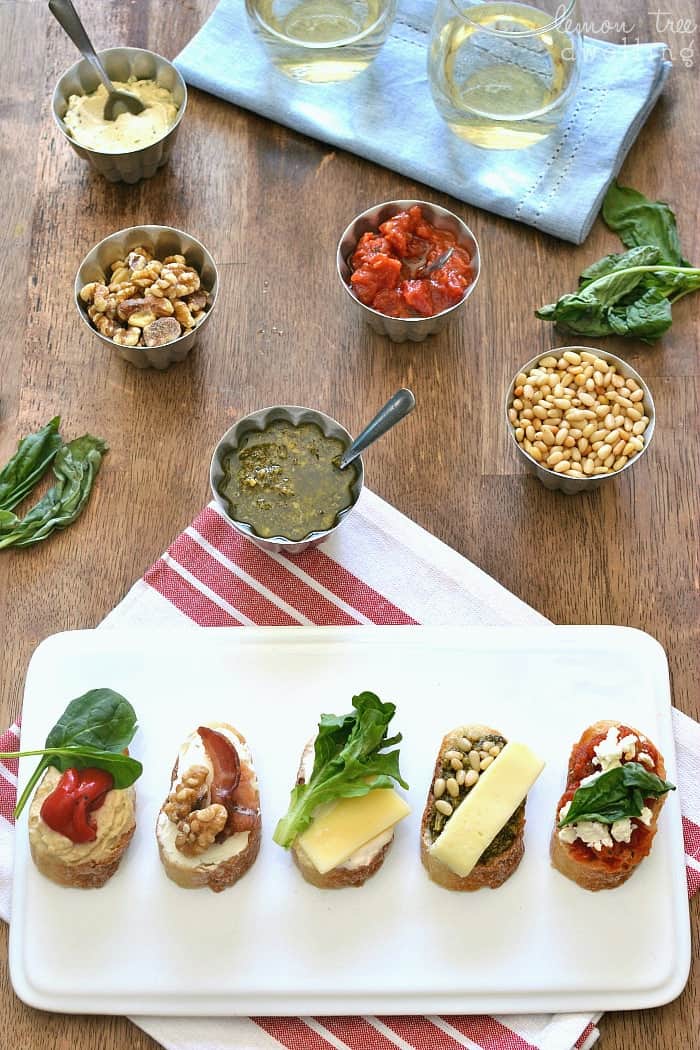 And then I discovered crostinis. 3-ingredient crostinis, to be exact. And they changed everything! I first served them a few weeks ago at a ladies' night….and they were such a hit, I knew I was on to something. Since then, my mind has been racing with ingredients and flavor combos, including a set of dessert crostinis that are to die for! I'm officially hooked! And once you try them, I think you will be, too. Perfect as an appetizer or light dinner, perfect for parties, perfect for summer. And best of all, even if you have way too much food, you won't have to worry about leftovers with these! Everyone will be begging for more!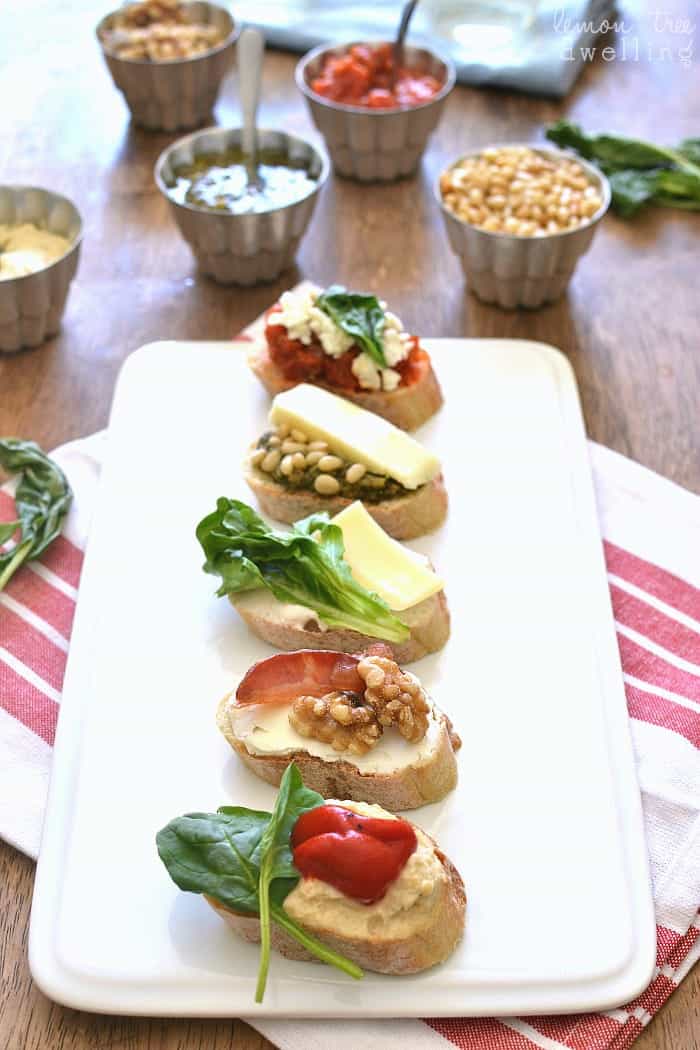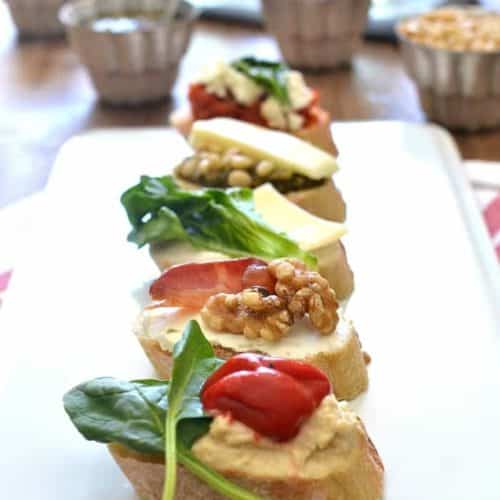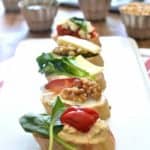 3-Ingredient Crostini Recipes
Ingredients
1

long baguette

sliced

3-

Ingredient combos:

bruschetta mix

crumbled feta, fresh basil

pesto

pine nuts, Havarti cheese

creamy caesar dressing

lettuce leaf, Parmesan cheese

cream cheese

bacon, walnuts

hummus

roasted red pepper, fresh spinach
Instructions
Toast baguette slices in a 350 degree oven 10 minutes or until crisp.

Top with 3-ingredient combos (according to taste).
Looking for more 3-ingredient recipes?