Fresh strawberries paired with fresh mozzarella and drizzled with sweetened balsamic vinegar….it was only a matter of time!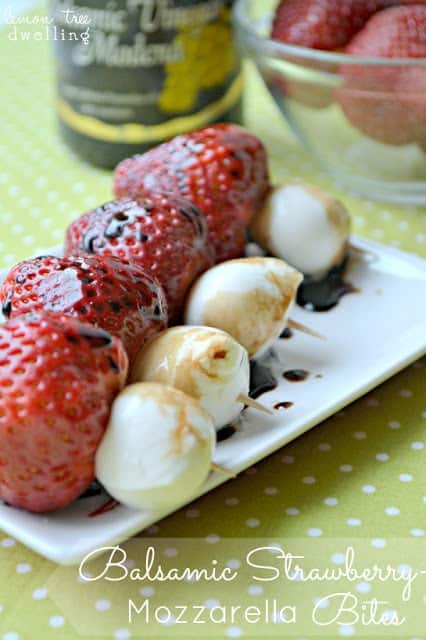 I want to let you in on a little secret about the way I do food. I am not a recipe person. Or a list person. I am not someone who plans out weekly meals, and when I go to the grocery store, I rarely have more than a vague idea of what I'm looking for. I don't have an orderly pantry (or refrigerator, for that matter…..) and even my ideas for the blog are written on little scraps of paper and strewn about the kitchen. In short, it's safe to say that, when it comes to food, organization is not my strong suit.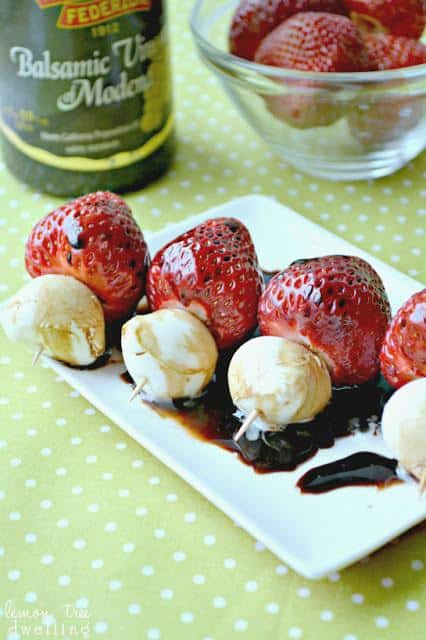 No….I prefer to wing it. To fly by the seat of my pants. To make it work. I prefer to have an over-packed fridge. To wait until inspiration strikes, and then go with it. At the grocery store, I prefer to walk up and down every aisle, looking for things that catch my eye, things that are on sale….and it's usually only after I get home that I decide how I will use them!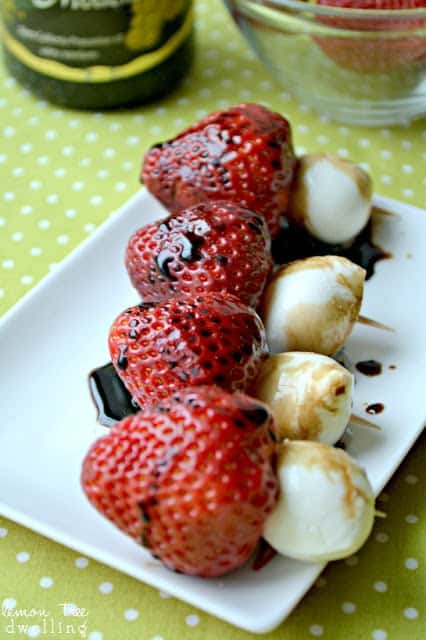 Case in point: this fresh mozzarella. It's been sitting in my fridge, unopened, for about a week now. And it was time to figure out how to use it. So I looked through my packed fridge and my random scraps of blog ideas….and this is what I came up with: Balsamic Strawberry-Mozzarella Bites. Sound strange? Let me explain. We've all heard of balsamic strawberries, right? And we've all tasted the deliciousness of fresh mozzarella and balsamic vinegar in a caprese salad, right? So…..clearly……it was only a matter of time before strawberries and mozzarella got together. Right!?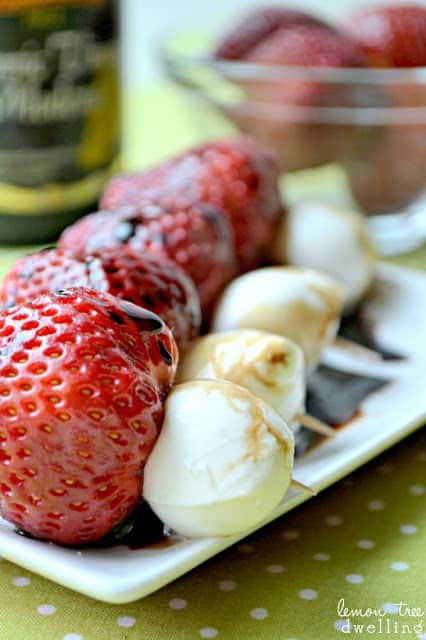 Now, I'd like to say that my way with food comes from my creative genius that just can't be confined to things like recipes and organization…..but the reality is, this is all I can handle! Looking through cookbooks, going to the grocery store with a long list, coming up with recipes for an entire week at a time (!) all overwhelm me!! Using what I have to make something delicious, though? That I can handle.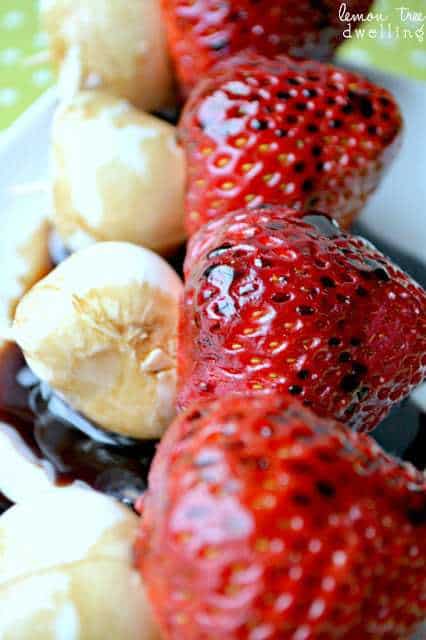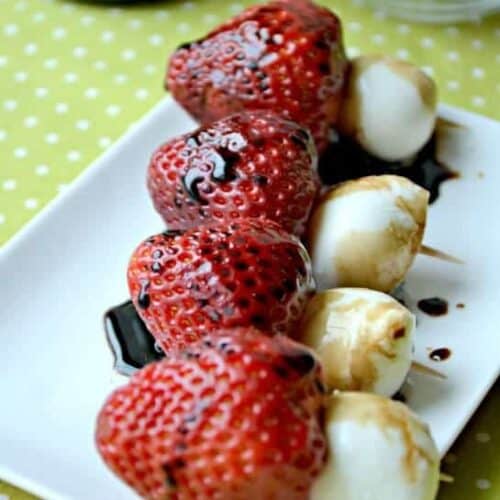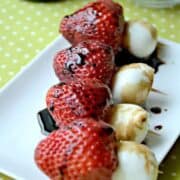 Balsamic Strawberry-Mozzarella Bites
Ingredients
1

lb.

fresh strawberries

washed and de-stemmed

1

8 oz. container fresh mozzarella cheese (ciliegine or little cherry size), drained

1/4

c.

balsamic vinegar

1

T.

sugar

toothpicks
Instructions
Mix balsamic vinegar and sugar. Stir until sugar is dissolved.

Skewer strawberries and mozzarella on toothpicks.

Drizzle with balsamic mixture.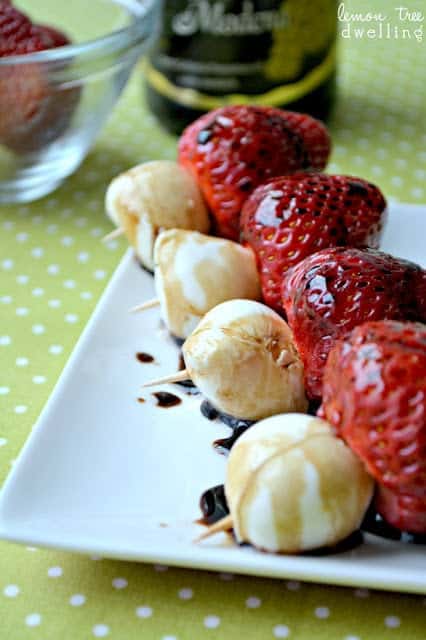 Looking for another fresh berry recipe? Check out my Lemon-Raspberry Phyllo Tarts!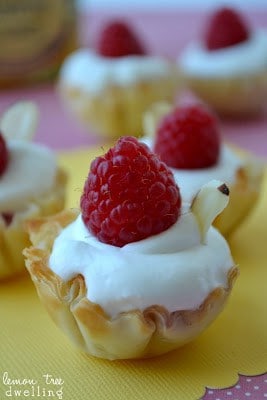 Thanks for taking a peek inside my Lemon Tree Dwelling….
I hope you feel right at home!
-Cathy