Balsamic Citrus Green Beans are roasted with balsamic vinegar, fresh squeezed orange juice, crumbled goat cheese, and a touch of salt and pepper. This quick and easy side dish are sure to please everyone. These bad boys are delicious!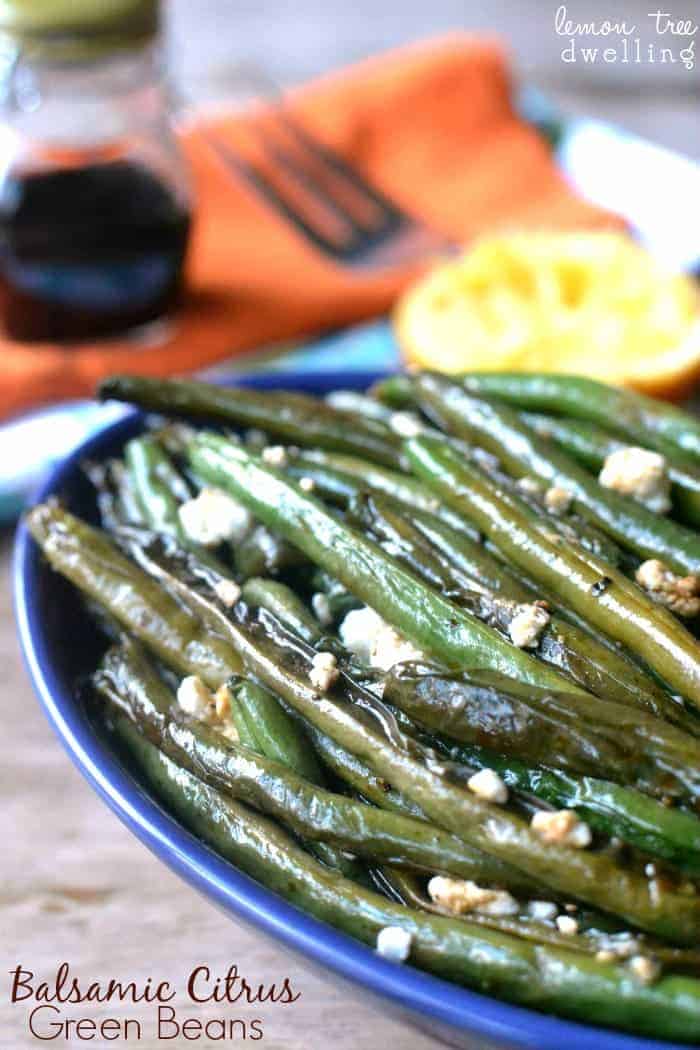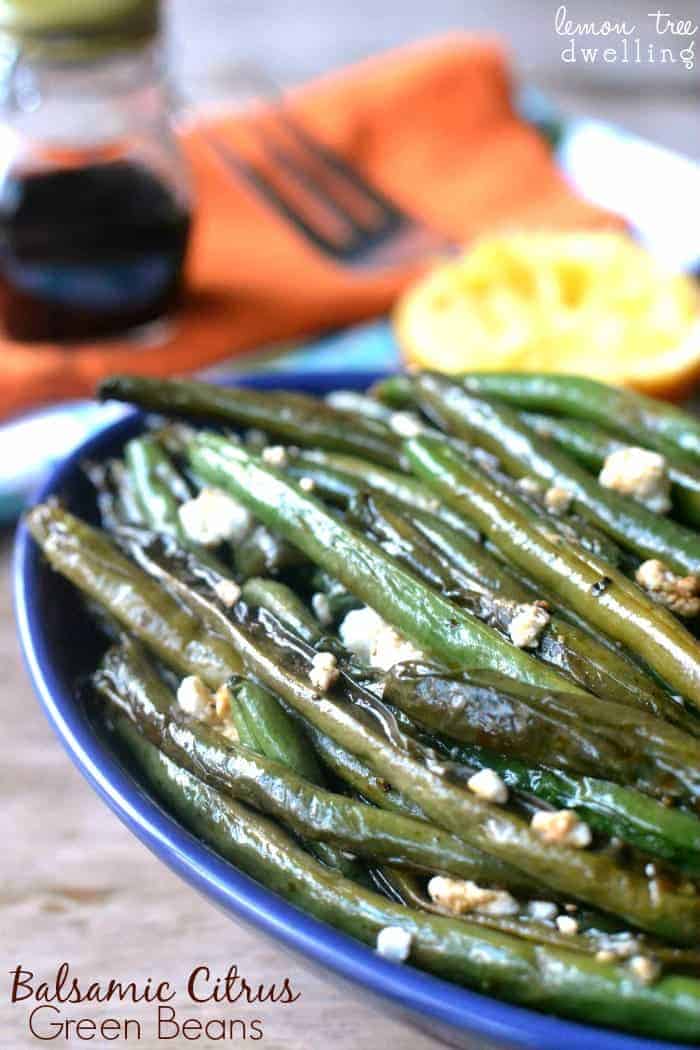 So…..we had parent/teacher conferences the other night. And, lucky me, I was the parent who got to attend. Am I the only one who finds parent/teacher conferences super stressful? I find myself dreading them every time they come around…..like the conferences are somehow a critique of me instead of my kids……which, at this point, I guess they kind of are (!?)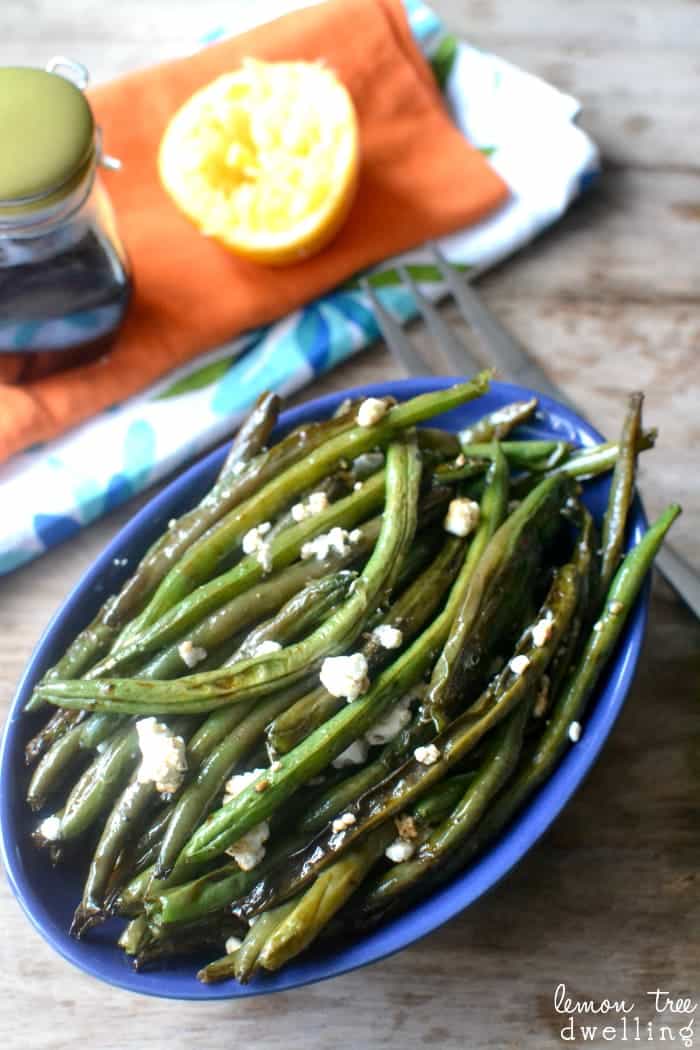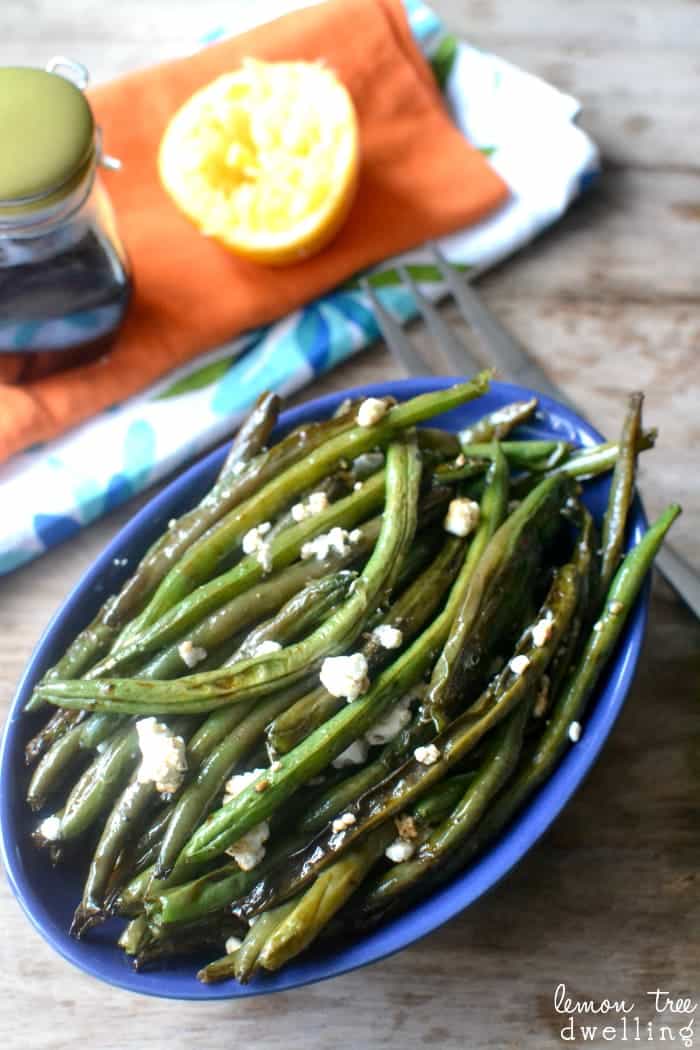 It's silly, I know, to pretend I can be responsible for EVERY quality my kids possess (both good and bad)…..but at the same time, if I'm not responsible for them, who is?? Ahhhh – to be a mom…. Well, the good news is their teachers didn't say anything about them I wouldn't have said, myself. And, for the most part, they were extremely positive. There were, however, a few things that we could "work on"……..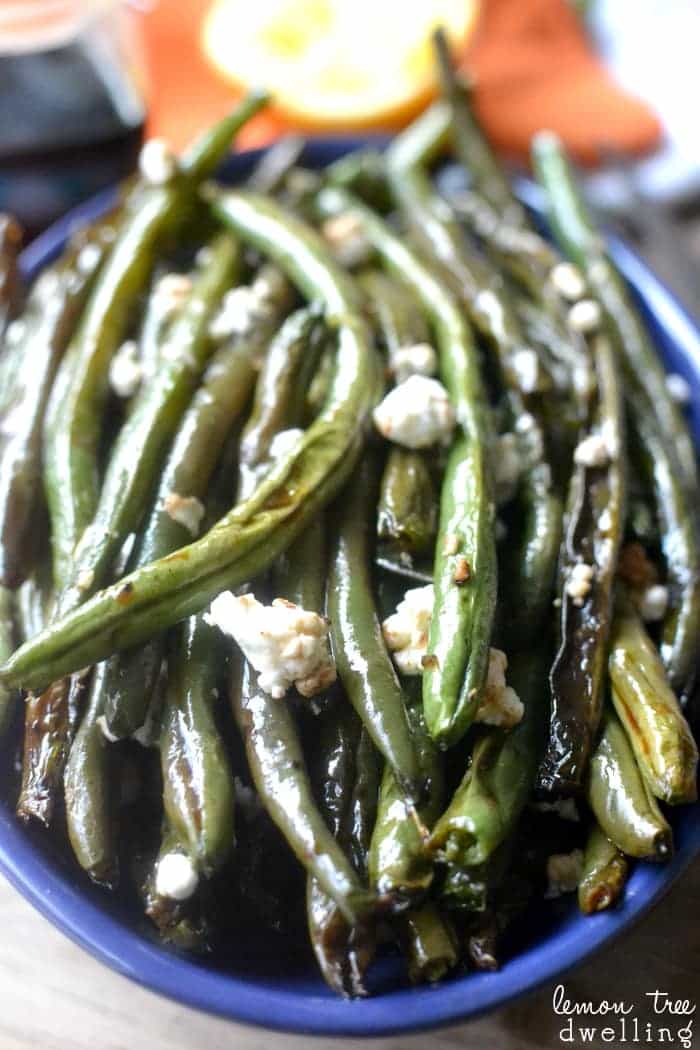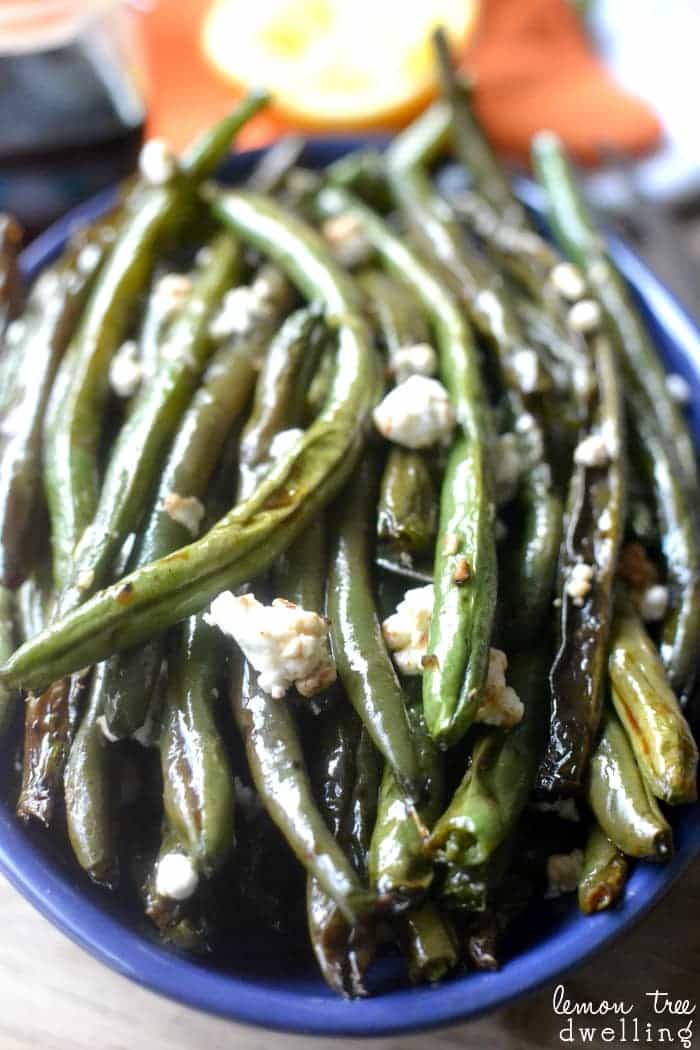 …..like Ellia's timed math facts or Greta's ability to follow directions or the fact that they have both been known to forget folders and books and assignments at home. But there was one thing that stood out among all the rest…..something that Greta's teacher shared with me. Apparently she and her best little friend have taken to stopping in the bathroom after lunch to do whatever 6 year old girls might do. Which is not a big deal in and of itself….except for the fact that they are staying in there way past the time class starts again. Every day! And thinking it's totally okay!
Balsamic Citrus Roasted Green Beans
I must say – hearing this did NOT surprise me. But it DID make me shake my head and wonder where in the world this child came from! When I was her age, I wouldn't have dared do something that could possibly get me in trouble…..and if the teacher had talked to me about it once, you better believe I would never do it again! Not so much with Greta. Something to work on. So, for now, I'm hanging my hat on the fact that at least my kids eat their green beans…..especially if they are my Balsamic Citrus Roasted Green Beans. So I guess we have that going for us….!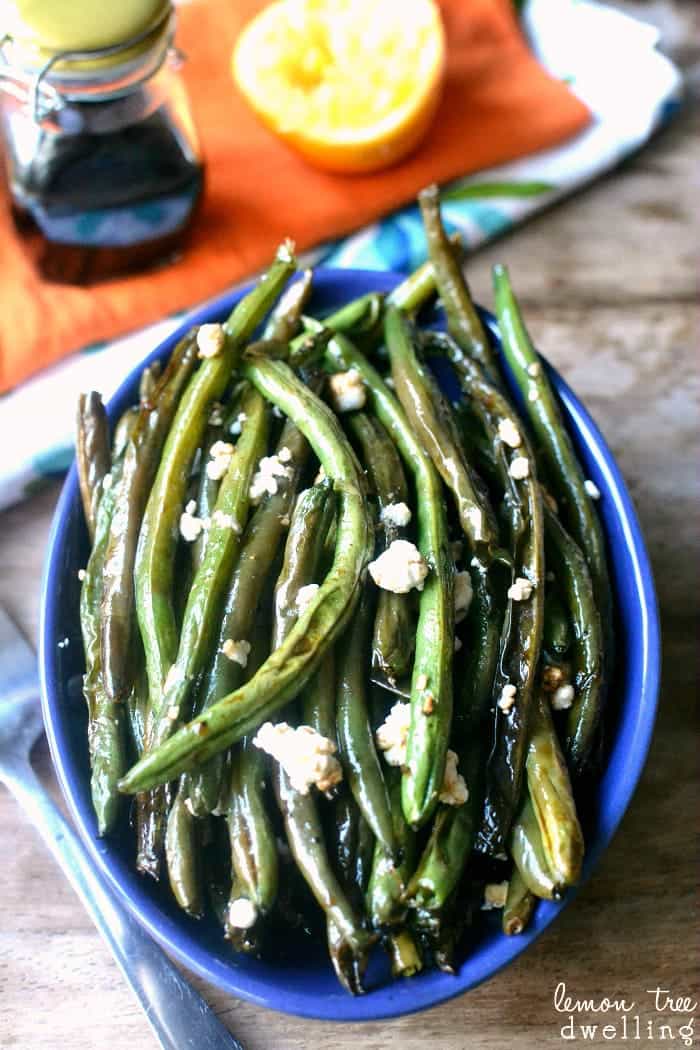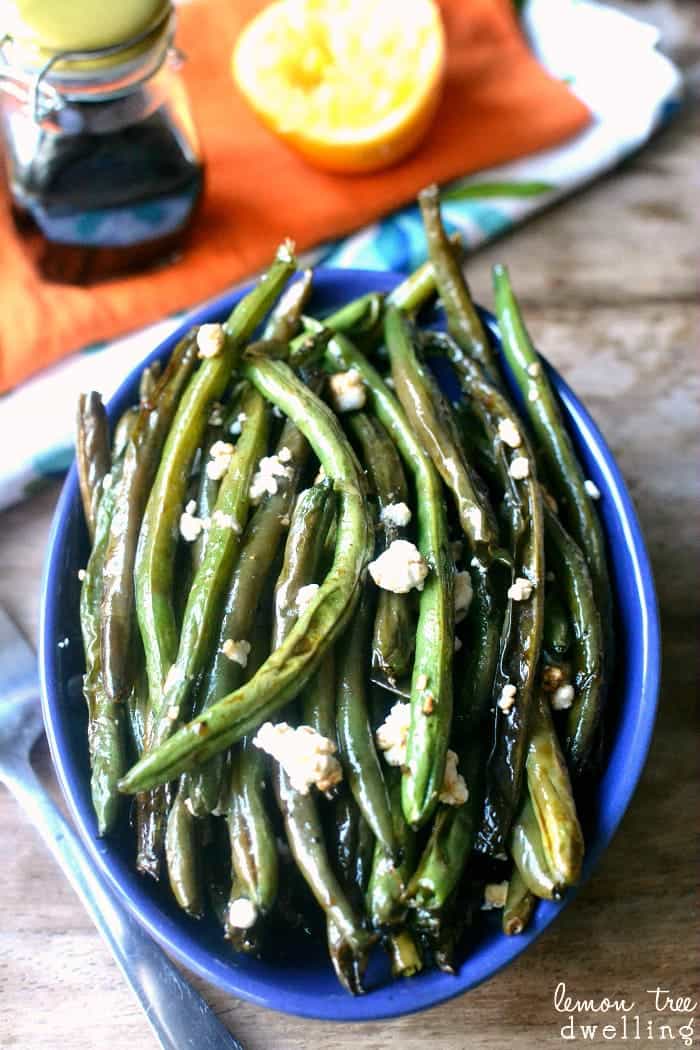 For more great recipe ideas, head on over to my Pinterest account!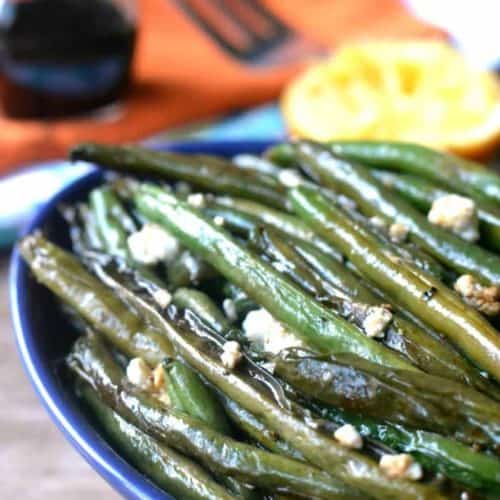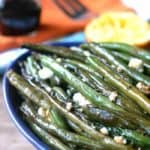 Balsamic Citrus Green Beans
Ingredients
1

lb.

green beans

washed and trimmed

2

Tbsp.

olive oil

3

Tbsp.

balsamic vinegar

1/2

orange

2

Tbsp.

crumbled goat cheese

salt & pepper
Instructions
Toss green beans with olive oil and spread on rimmed baking sheet.

Roast at 400 degrees for 20 minutes.

In a small bowl, combine balsamic vinegar and juice/pulp of 1/2 orange.

Drizzle over beans and roast for an additional 2 minutes.

Season with salt & pepper.

Top with crumbled goat cheese.
Looking for more kid-approved veggies?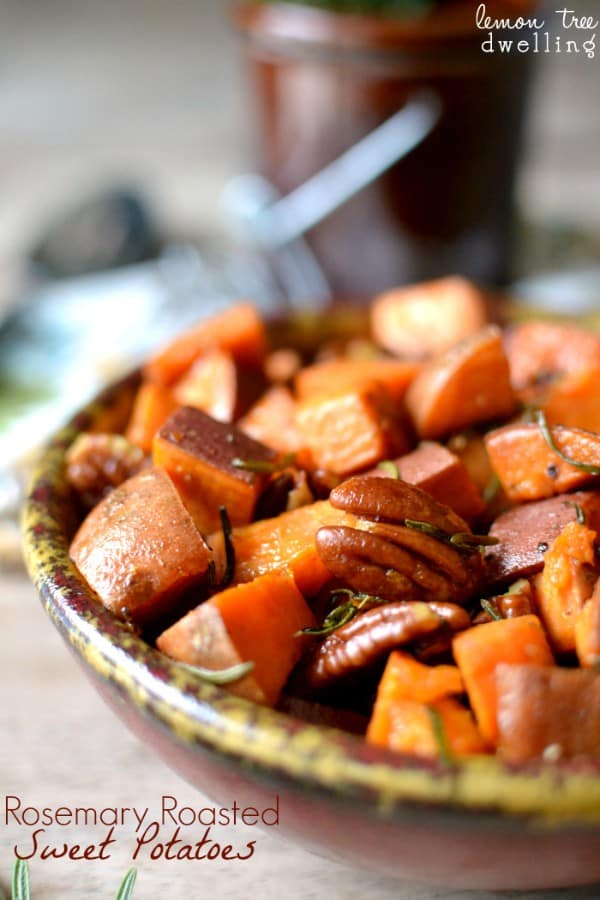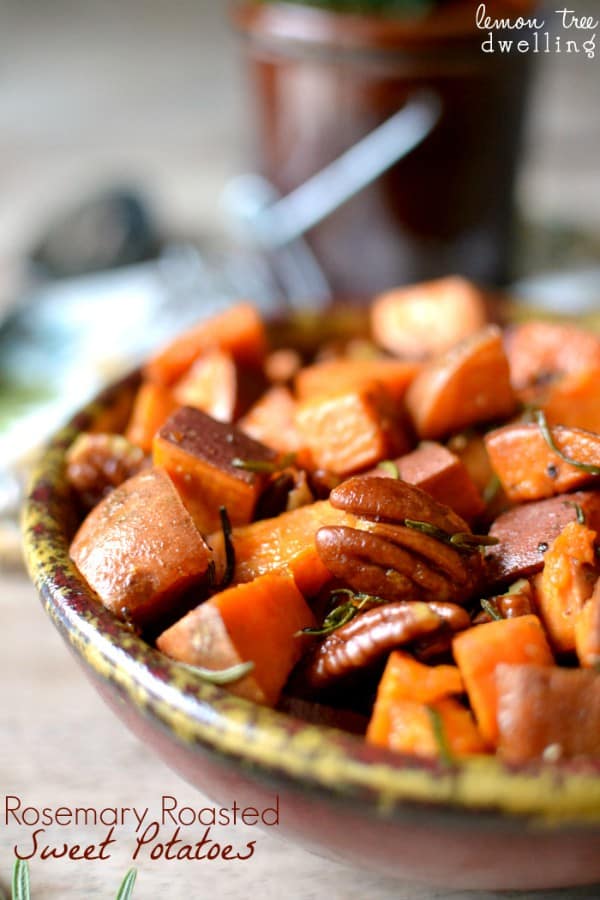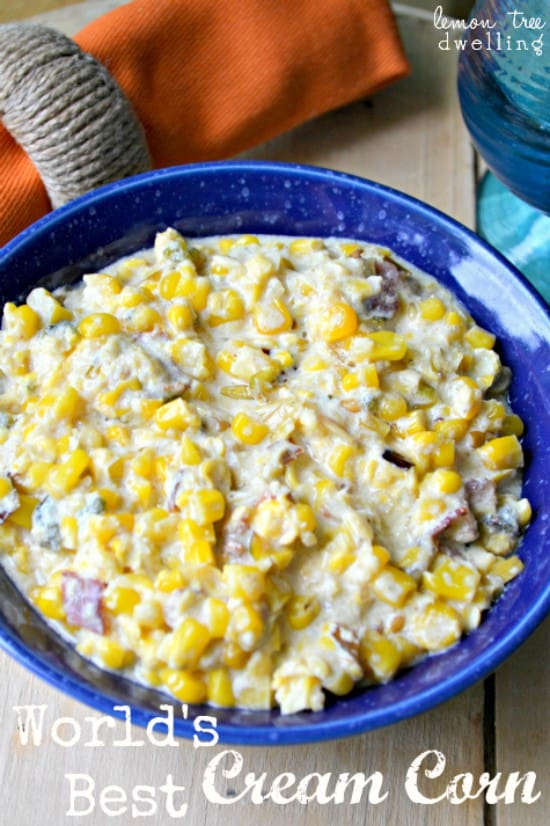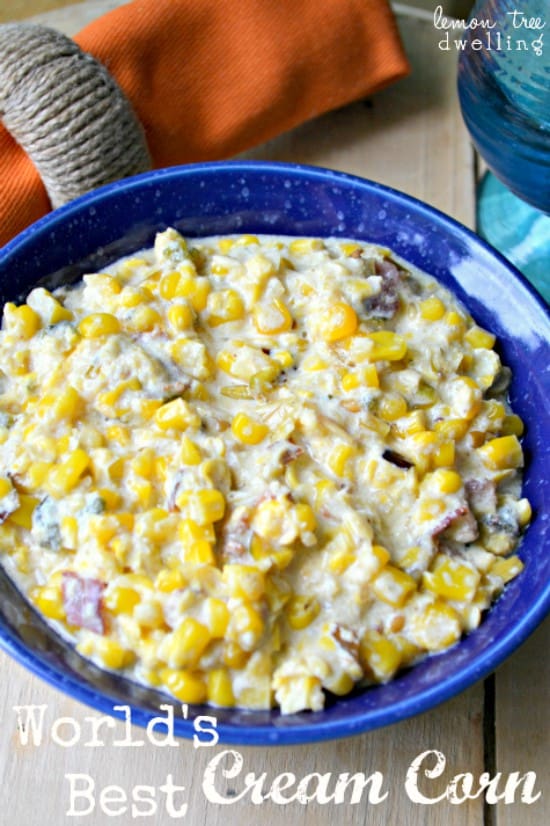 World's Best Cream Corn