Bacon, Egg and Cheese Monkey Bread combines all your breakfast favorites in one delicious pull-apart bread recipe! Perfect for breakfast or an easy weeknight dinner, and a kid friendly back to school recipe, too!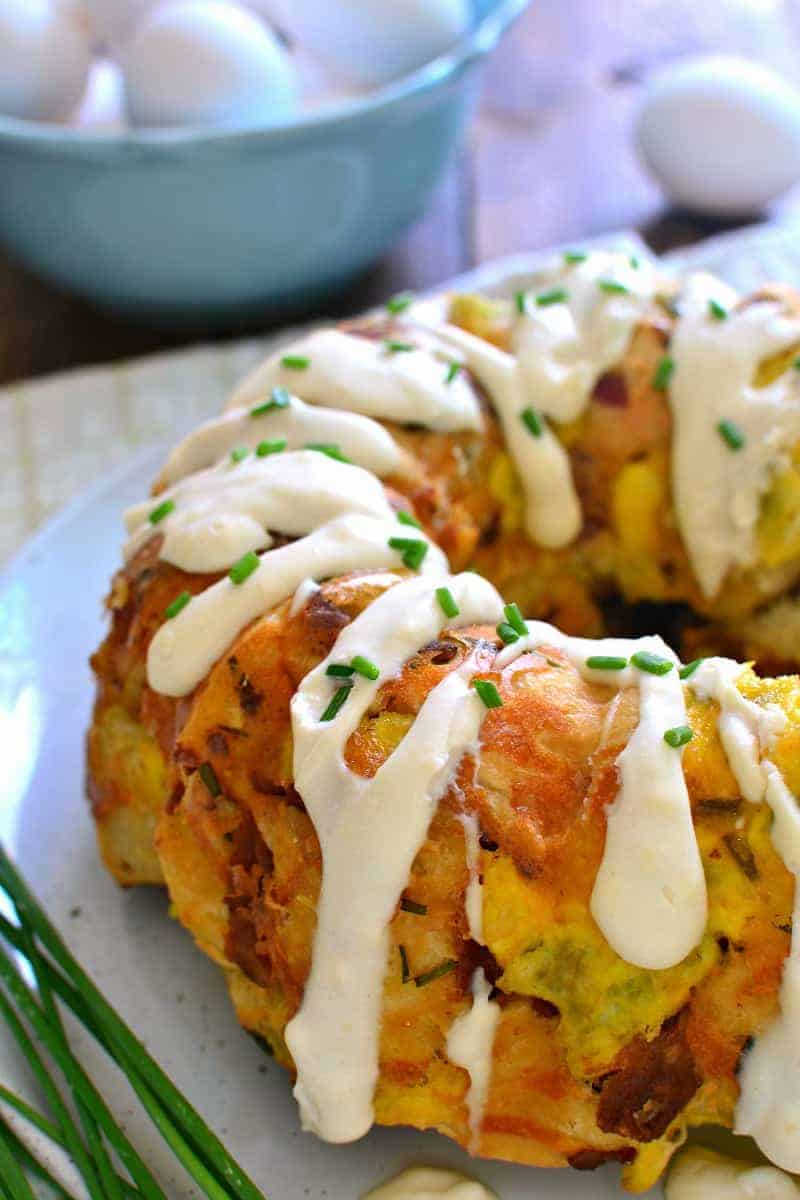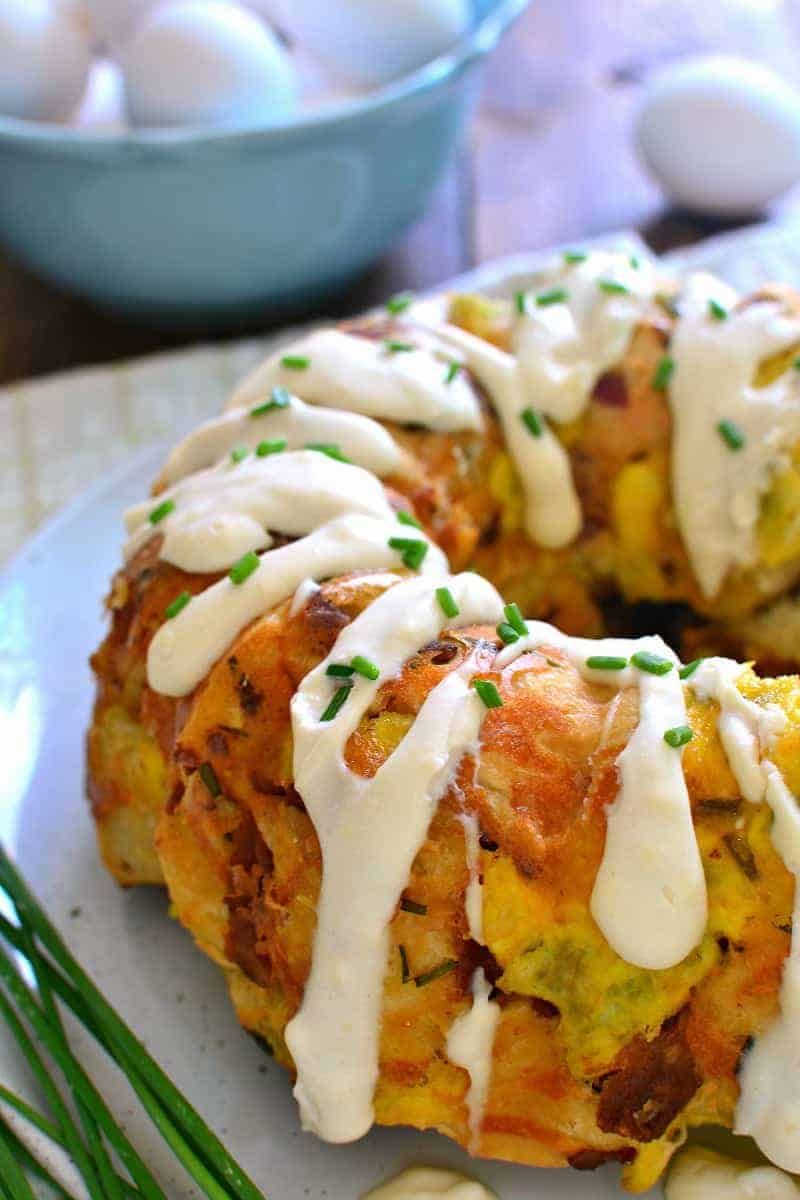 So there's this little thing I'm supposed to be getting ready for – called a rummage sale – and, you guys, I'm totally NOT getting ready for it! It's supposed to start tomorrow, FYI, and we've gotten as far as putting some things out in the garage. And by we, I mean mostly Jorden. Because apparently, I'm way more of a hoarder than I thought I was, and I have issues with getting rid of things. Which, I guess, is the definition of a hoarder.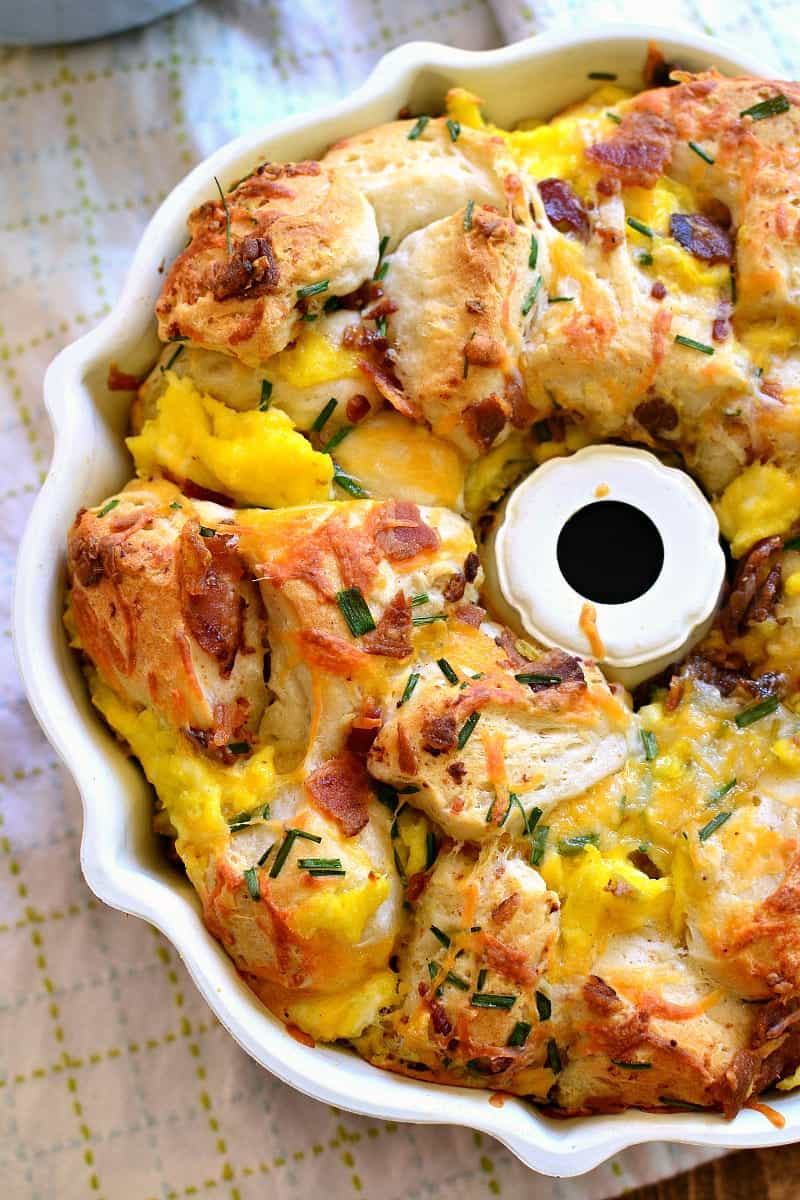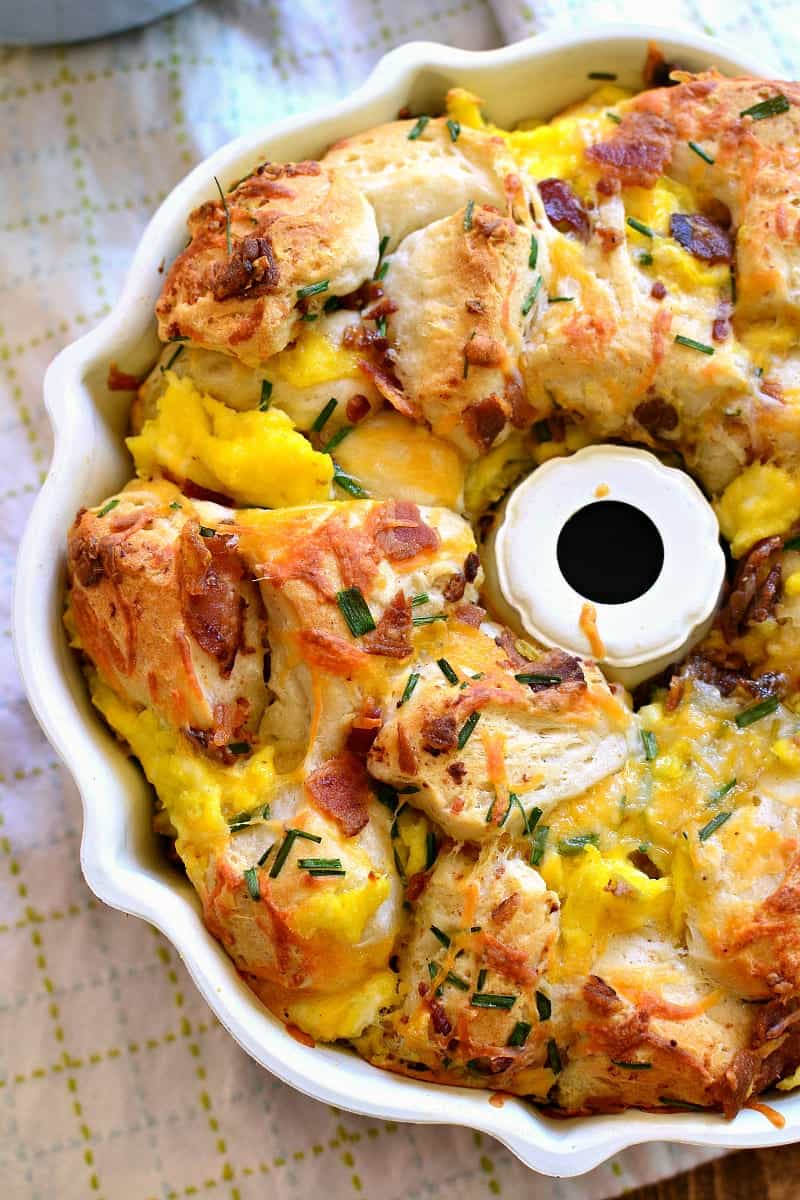 So here's how it goes: I decide I'm going to "tackle" a space, comb through it and find all the things we no longer need or want or use. And then I see something that reminds me my kids are getting older – our house is filled with such things – something we clearly no longer need, and I freeze up. Because it reminds me of how quickly time is going, and makes me think about all the things I planned to do with my kids when they were little, and forces me to acknowledge the fact that they're all getting older…..and then I just walk away. Because who wants to deal?!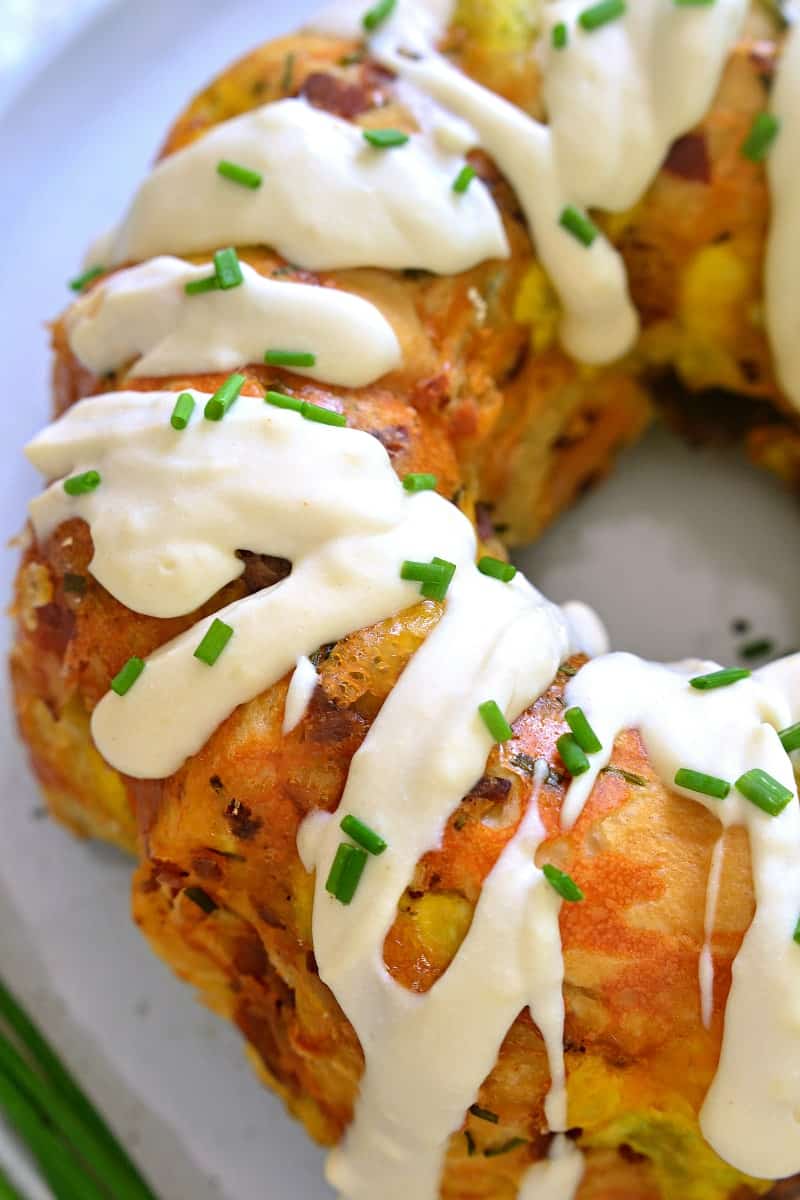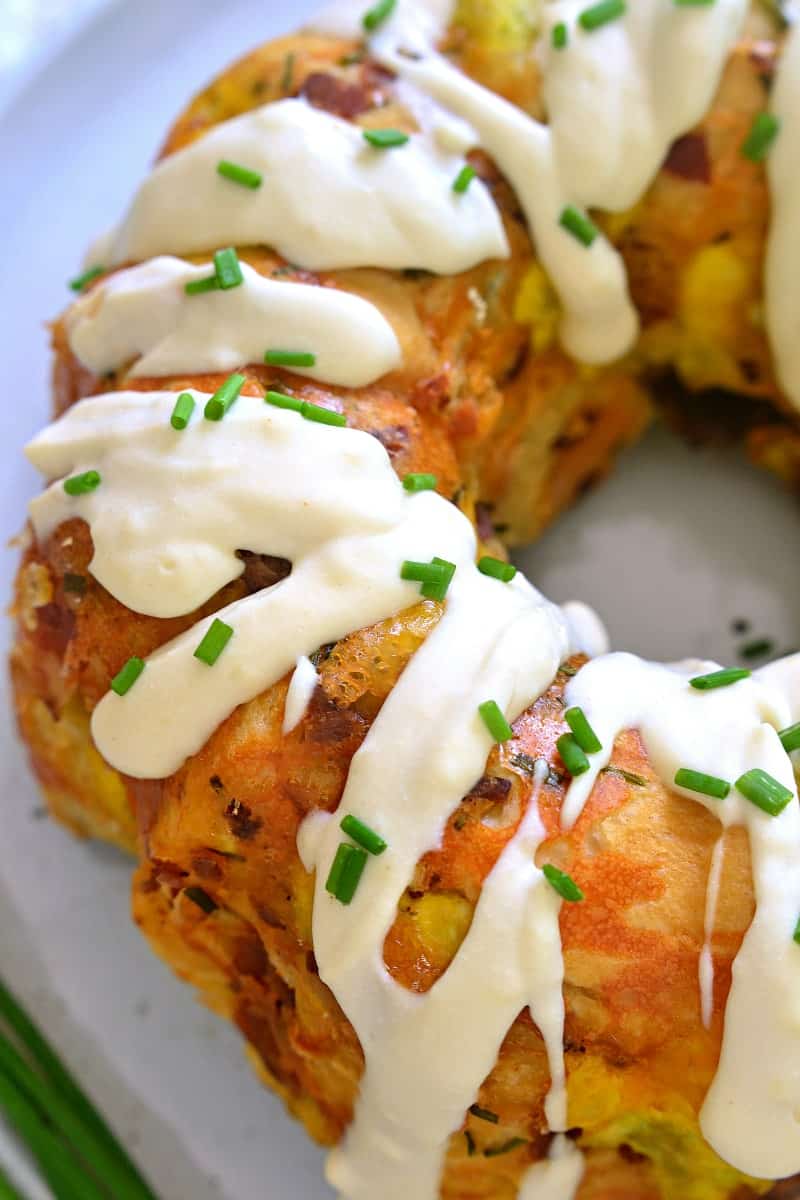 Now. I know I'm not the only one who struggles with decluttering. I feel like it's an age-old struggle for moms (and dads) everywhere. I just honestly never thought it would be me! But…I guess that's how life is. Always surprising us, right? So now we have this half-filled garage and so much more we could still put out there and I'm sitting here wondering whether or not we can actually pull this off. Whether or not I have it in me to push through and make it happen.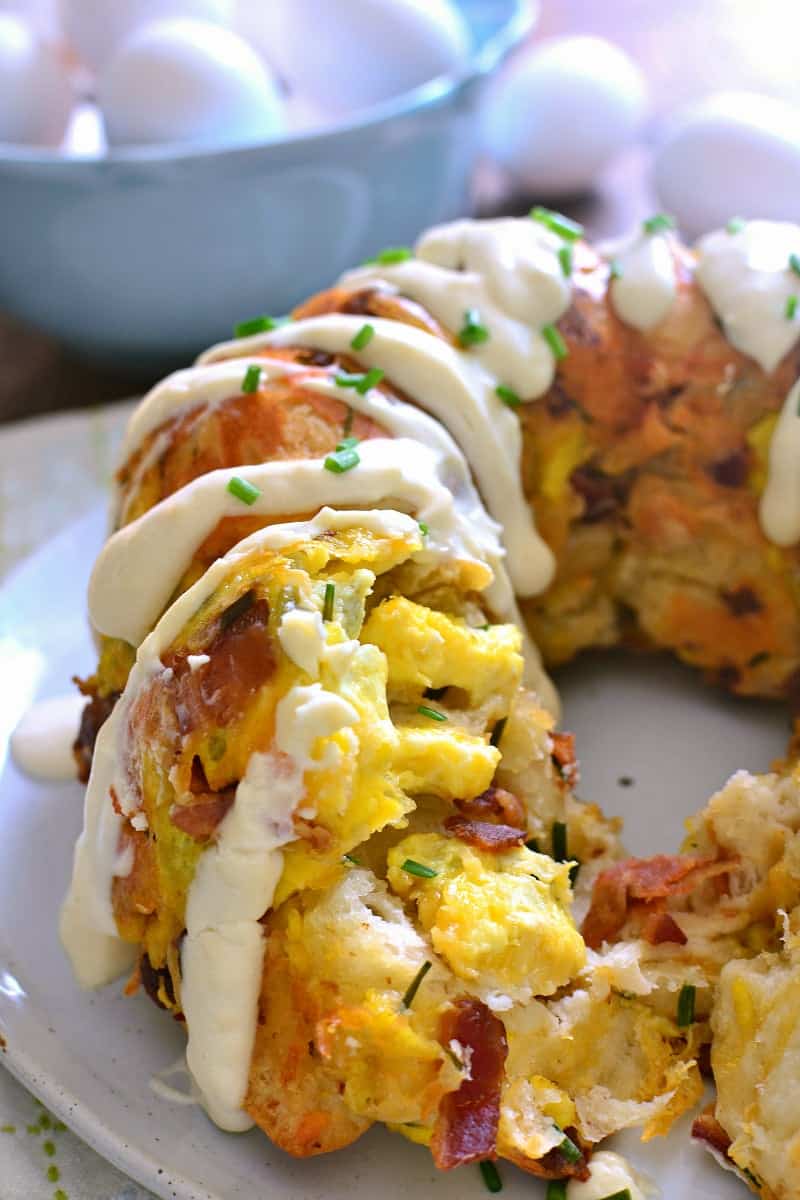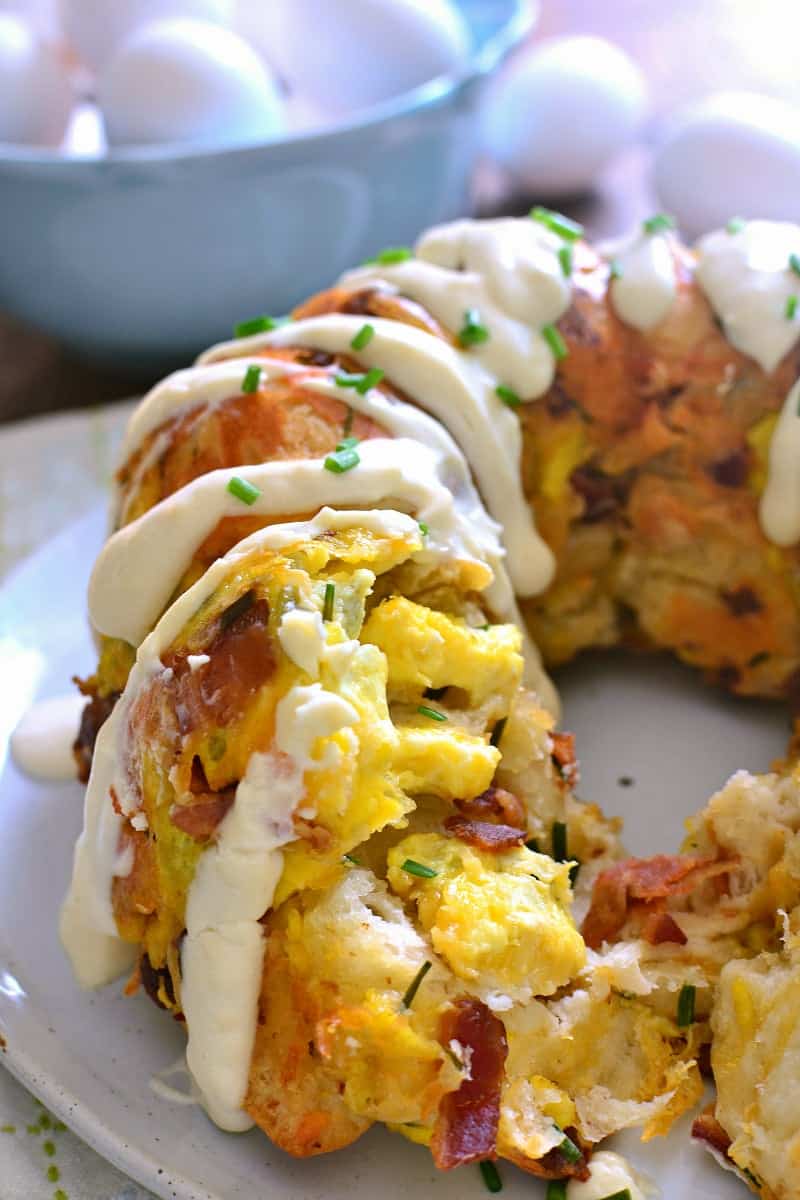 To be honest, all I *really* want to do is stuff my face with this Bacon, Egg and Cheese Monkey Bread. It's an idea I thought up during a shopping trip to Pick 'n Save, in an attempt to get creative with back to school breakfast ideas. Seriously – who wouldn't want bread stuffed with bacon, eggs, and cheese? And apparently my kids agree. The first time I made the monkey bread recipe, they DEVOURED it. Which has me thinking – maybe monkey bread can somehow make me feel more okay about the fact that I didn't do everything I intended to do with my kids.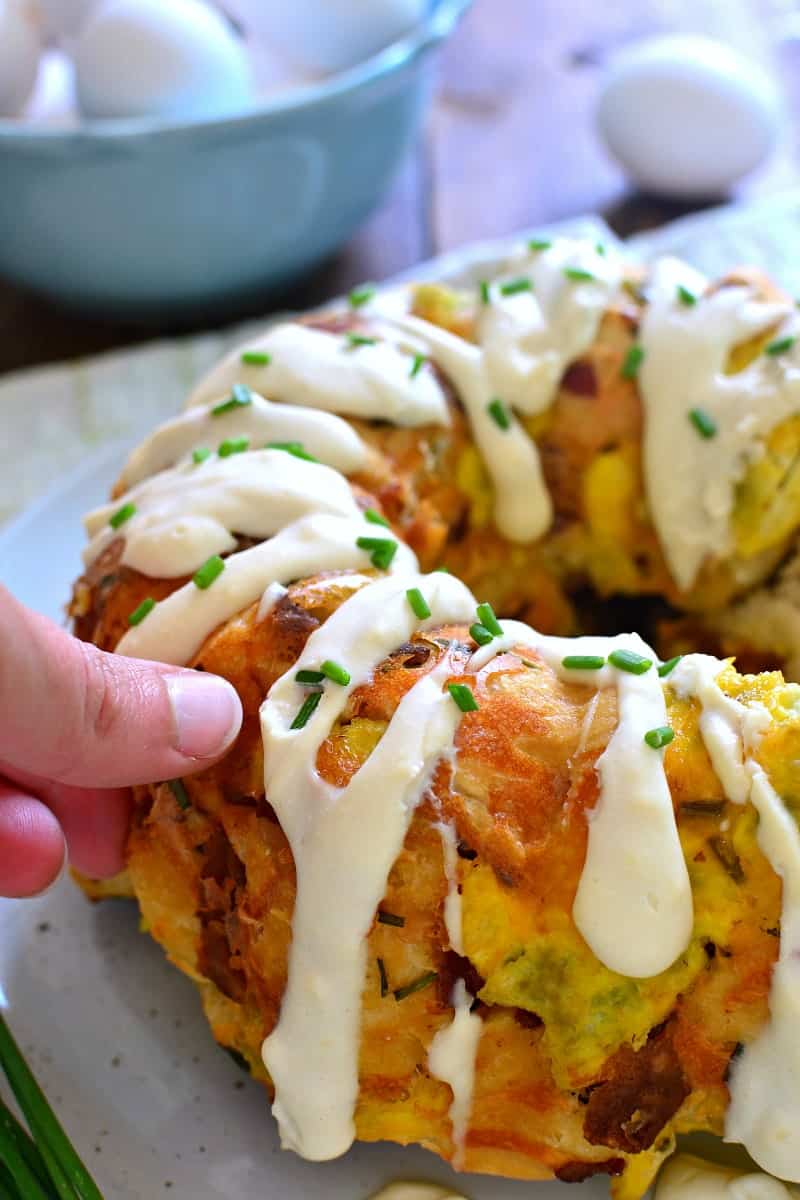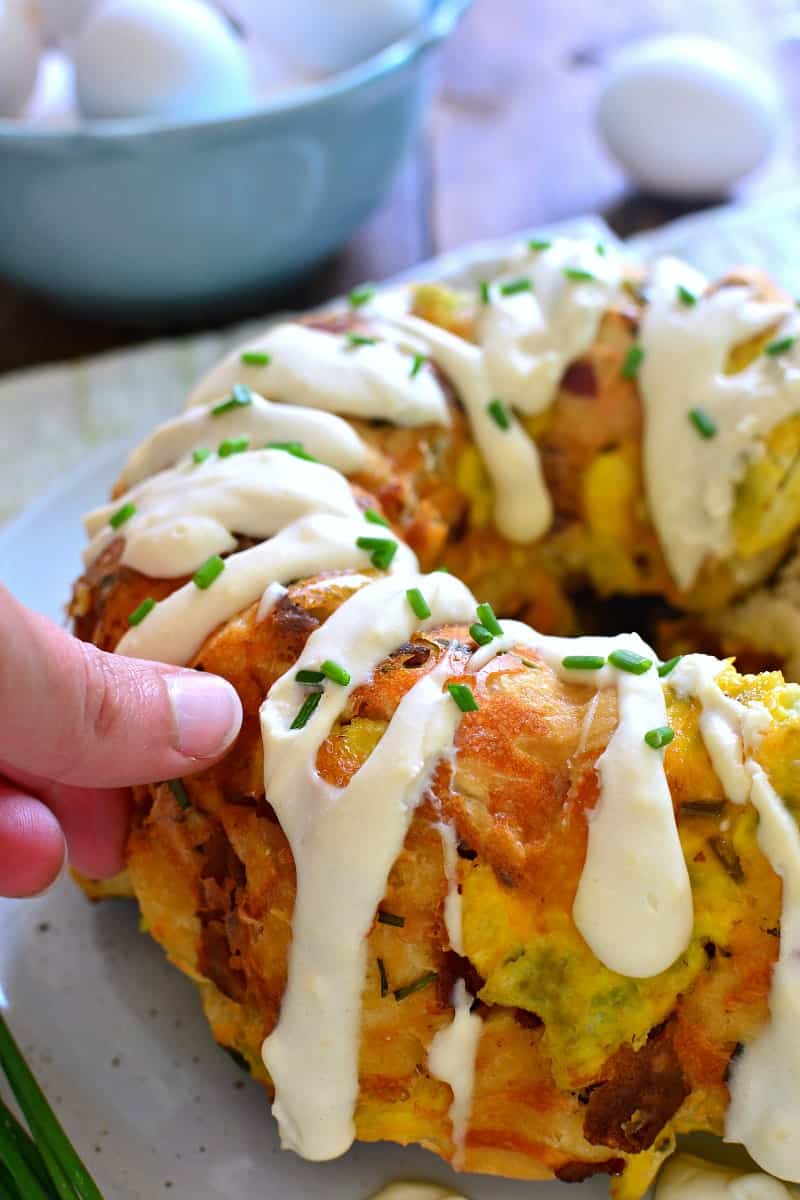 Either way, it's definitely a good escape for now. And you better believe I'll be making a whole lot of this monkey bread throughout the school year. Because if it makes me feel better about life, and my kids actually want to eat it, it's a no-brainer. I think you'll agree!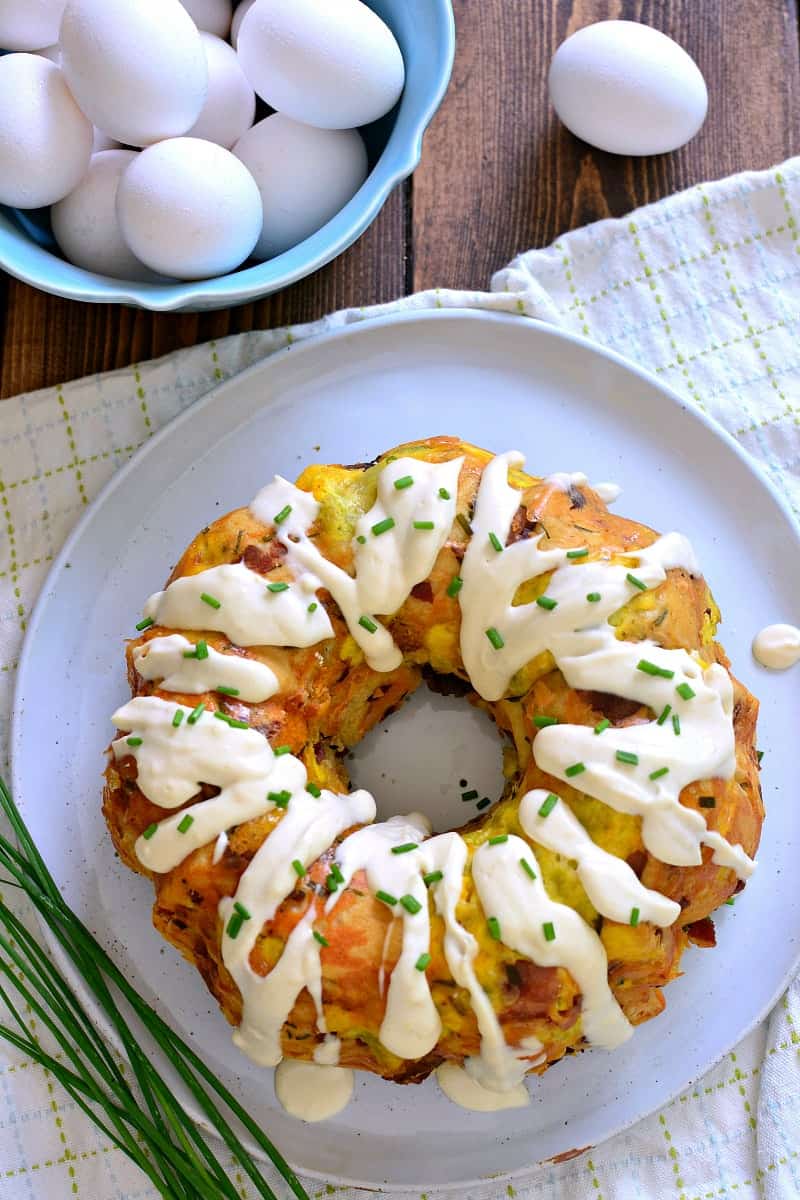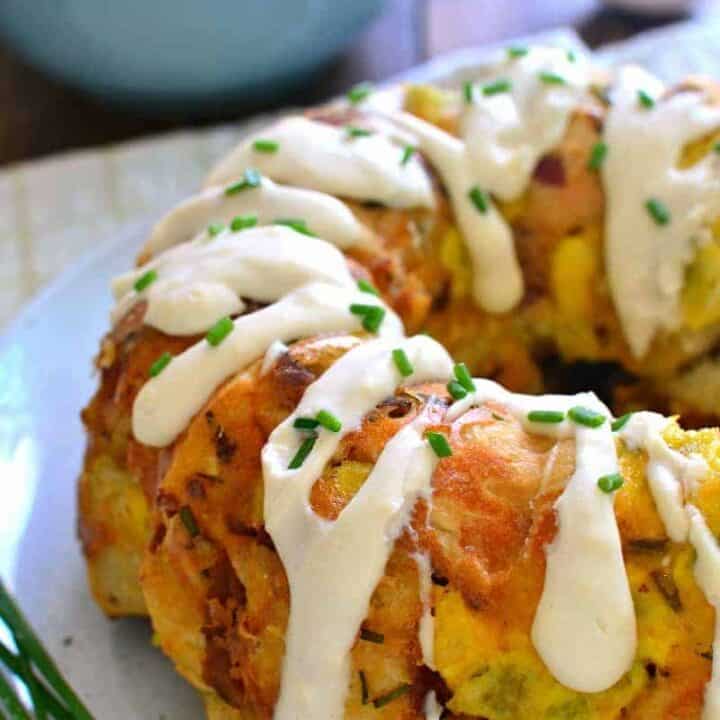 Bacon, Egg and Cheese Monkey Bread
Bacon, Egg and Cheese Monkey Bread combines all your breakfast favorites in one delicious pull-apart bread recipe!
Ingredients
Monkey Bread
1 16 oz. can refrigerated biscuits
4 Tbsp. Roundy's salted butter, melted
6 large Roundy's eggs, scrambled
1/2 pound Roundy's bacon, cooked and crumbled
1 c. Roundy's shredded cheddar cheese
2 Tbsp. fresh chives
Sauce
1/4 c. lowfat mayo
1/4 c. Roundy's sour cream
1 tsp. lemon juice
1/2 tsp. dijon mustard
Instructions
Preheat oven to 350 degrees.
Cook bacon and eggs; set aside.
Remove biscuits from package and cut into sixths.
Place biscuit pieces in a gallon size ziplock bag and toss with 4 Tbsp. melted butter.
Add scrambled eggs, bacon, shredded cheese, and fresh chives to the bag and shake to distribute.
Pour mixture into a greased 6 cup bundt pan.
Bake at 350 degrees for 30 minutes.
While bread is baking, combine sauce ingredients in a small saucepan and heat, stirring, over medium heat until smooth.
Cool in pan 5-10 minutes, then use a knife or spatula to loosen edges.
Invert bread onto a plate and drizzle with sauce before serving.
Nutrition Information:
Yield:

12
Serving Size:

1 g
Amount Per Serving:
Calories:

360
Total Fat:

25g
Saturated Fat:

10g
Trans Fat:

1g
Unsaturated Fat:

14g
Cholesterol:

127mg
Sodium:

722mg
Carbohydrates:

19g
Fiber:

1g
Sugar:

2g
Protein:

14g