This Caramel Apple French Toast Casserole combines all the flavors of your favorite treat in a delicious breakfast bake that's perfect for fall…or anytime you're craving caramel apples!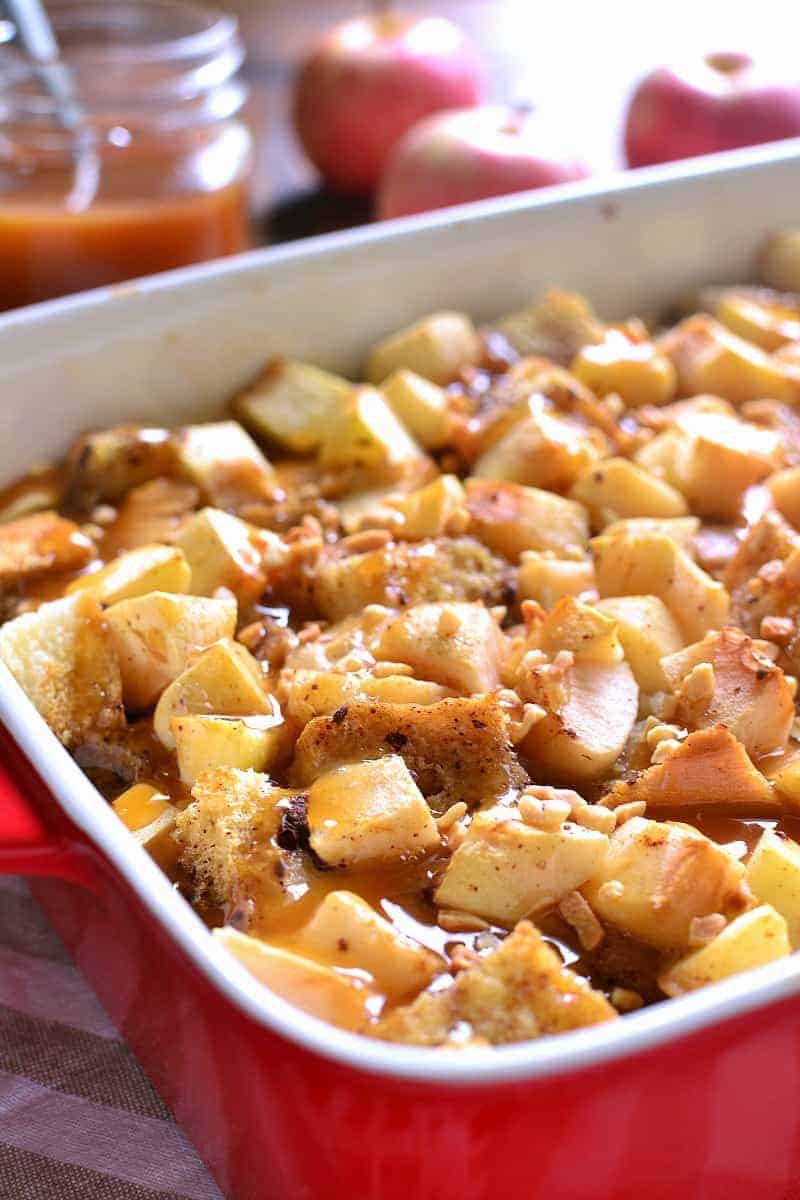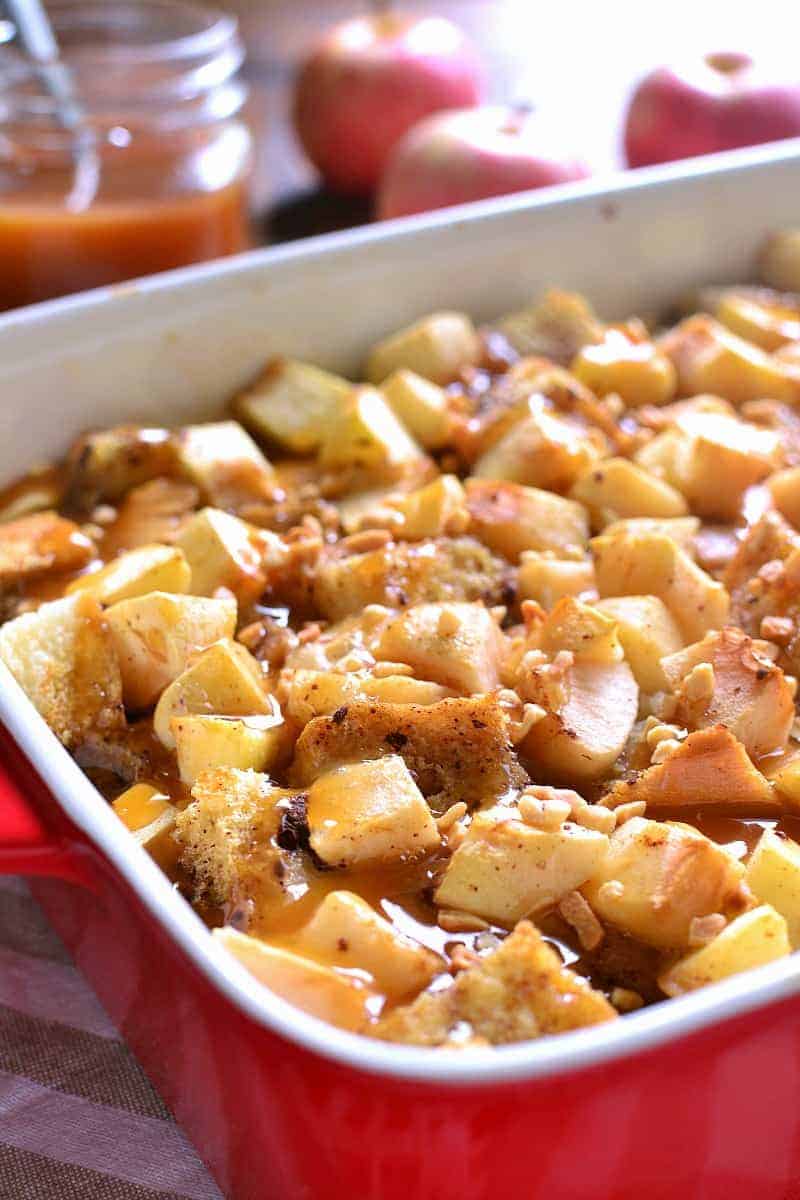 Well, we're officially there. That point in summer when I can finally imagine summer being over. That point when I'm actually ready for it to be over. It's a point I reach every year around this time, although if you had asked me two weeks ago I probably would have told you I want the warm weather to last forever.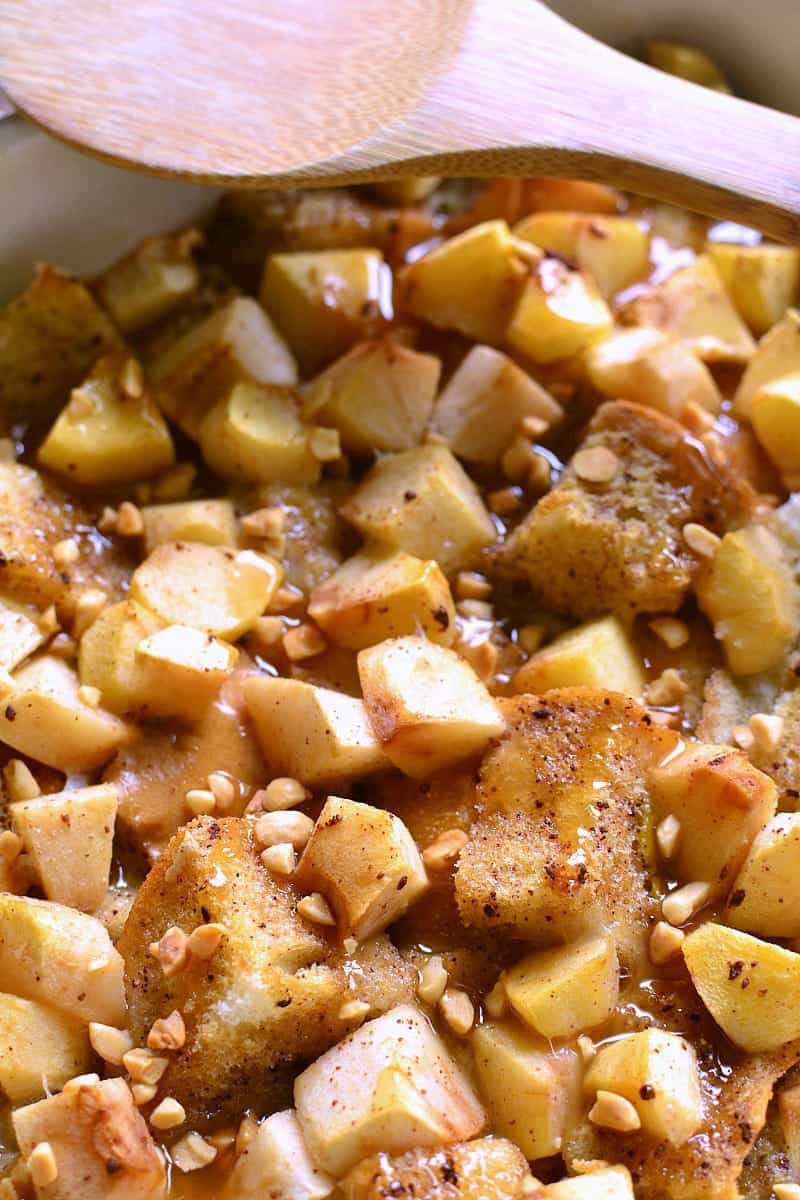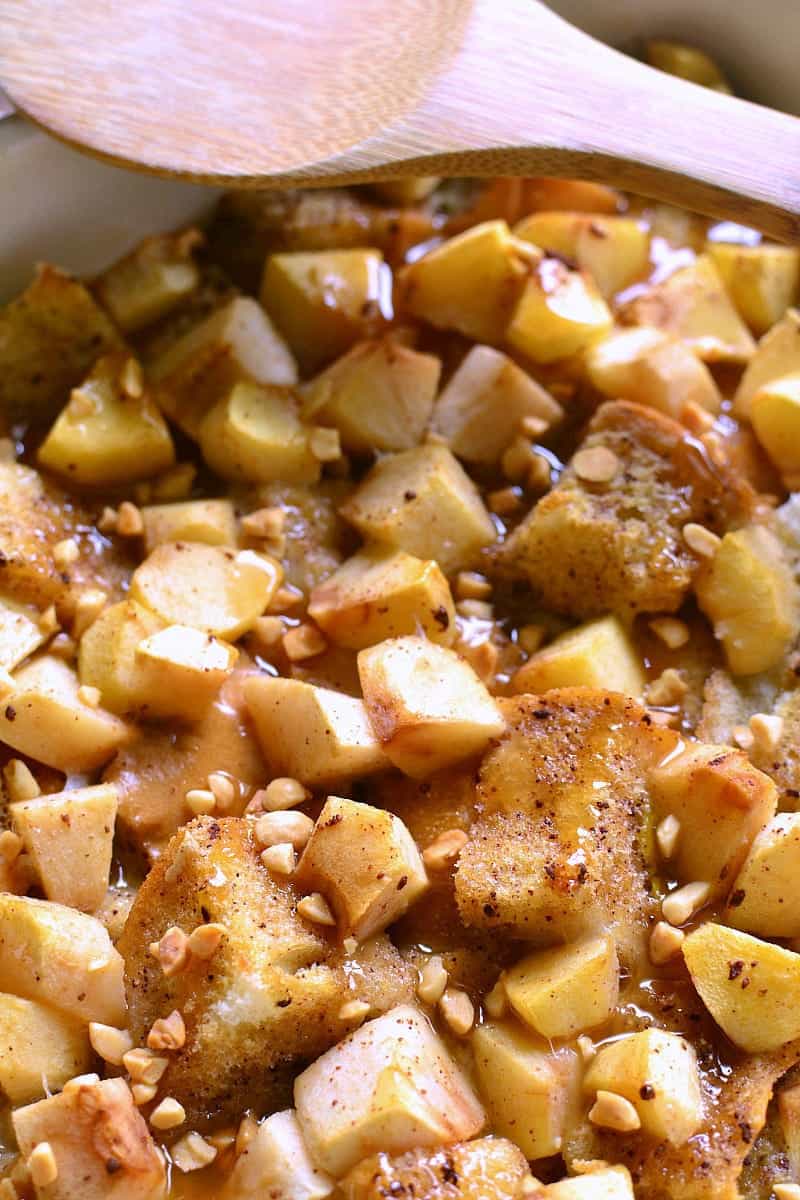 It's funny how it works. Every year in June I'm filled with ideas about all the fun ways we're going to spend our summer days. And then reality strikes….and I remember that summer break isn't all it's cracked up to be. Between schedules and activities and expectations and this little thing called work, summer is hard on me. And right about now, nothing sounds nicer than fall.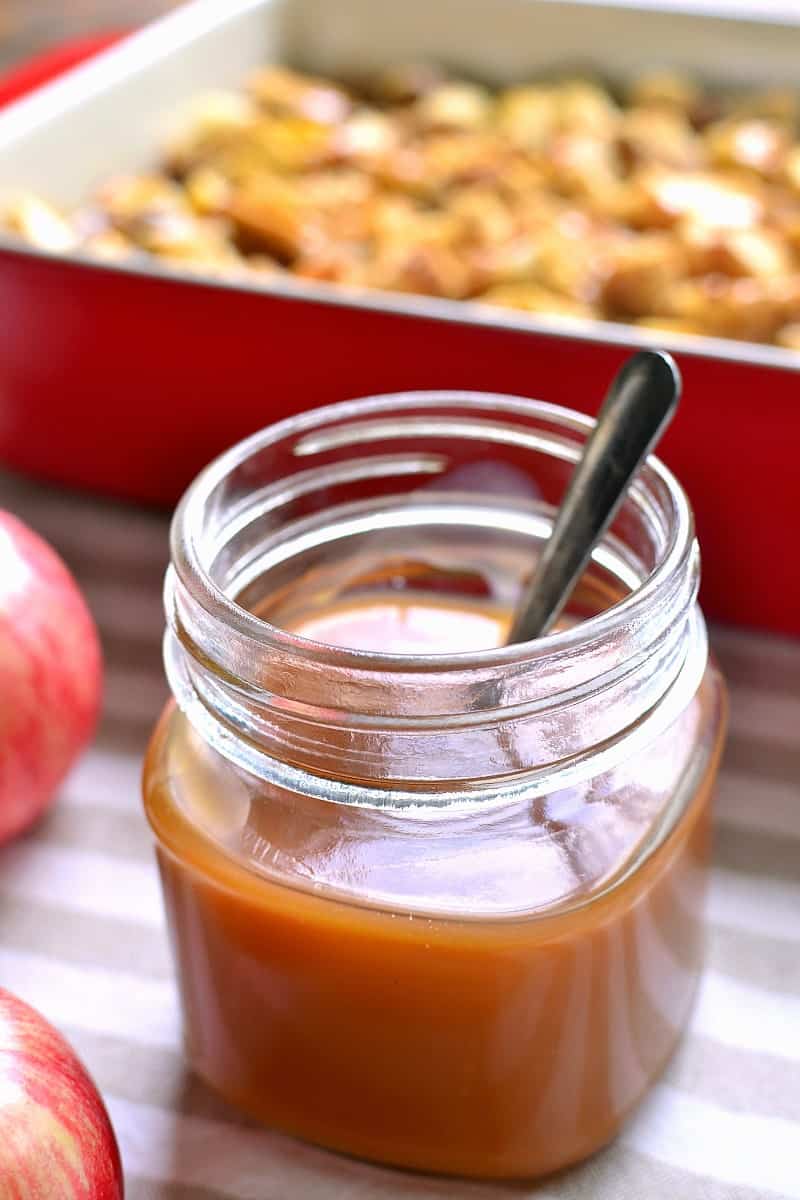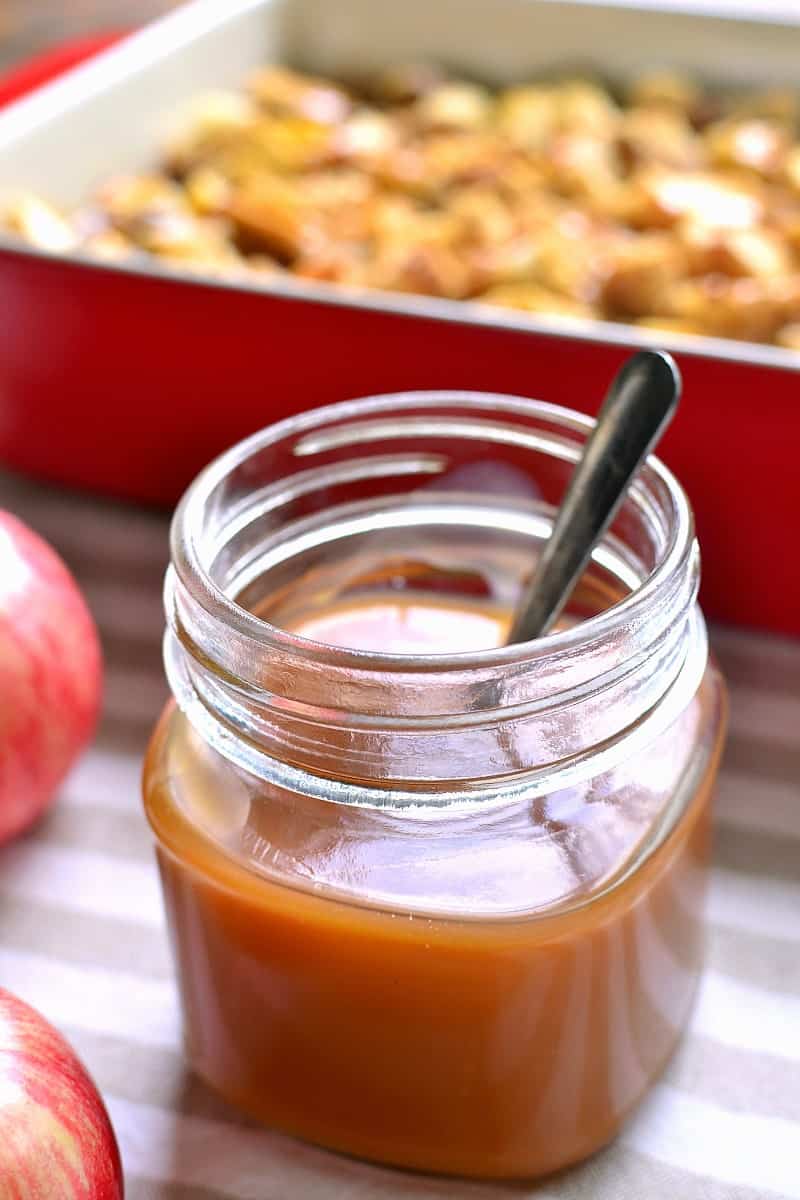 I'm craving crisp fall mornings and falling leaves and bonfires and – dare I say – sending my kids off to school on the bus each morning! And, of course, right about now I'm really starting to have a taste for fall flavors. Like caramel apple!!! So I decided to get a jump start on it all with this delicious Caramel Apple French Toast Casserole.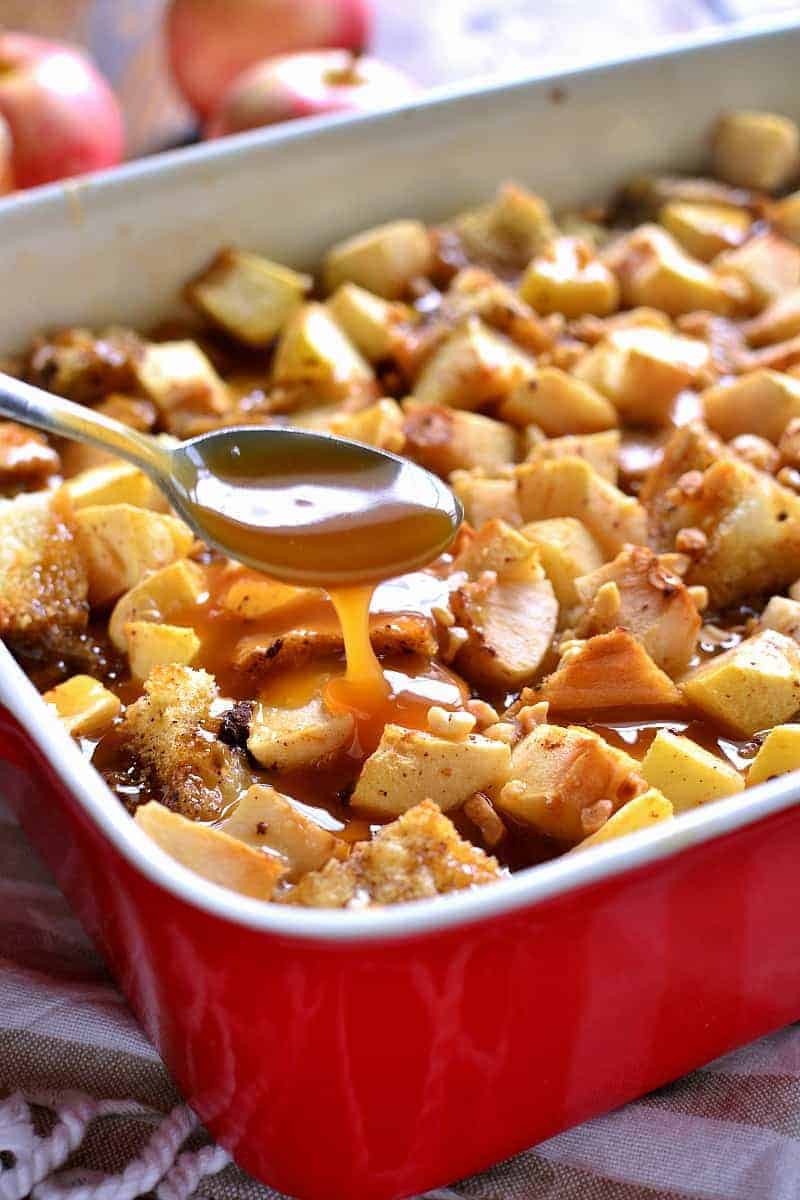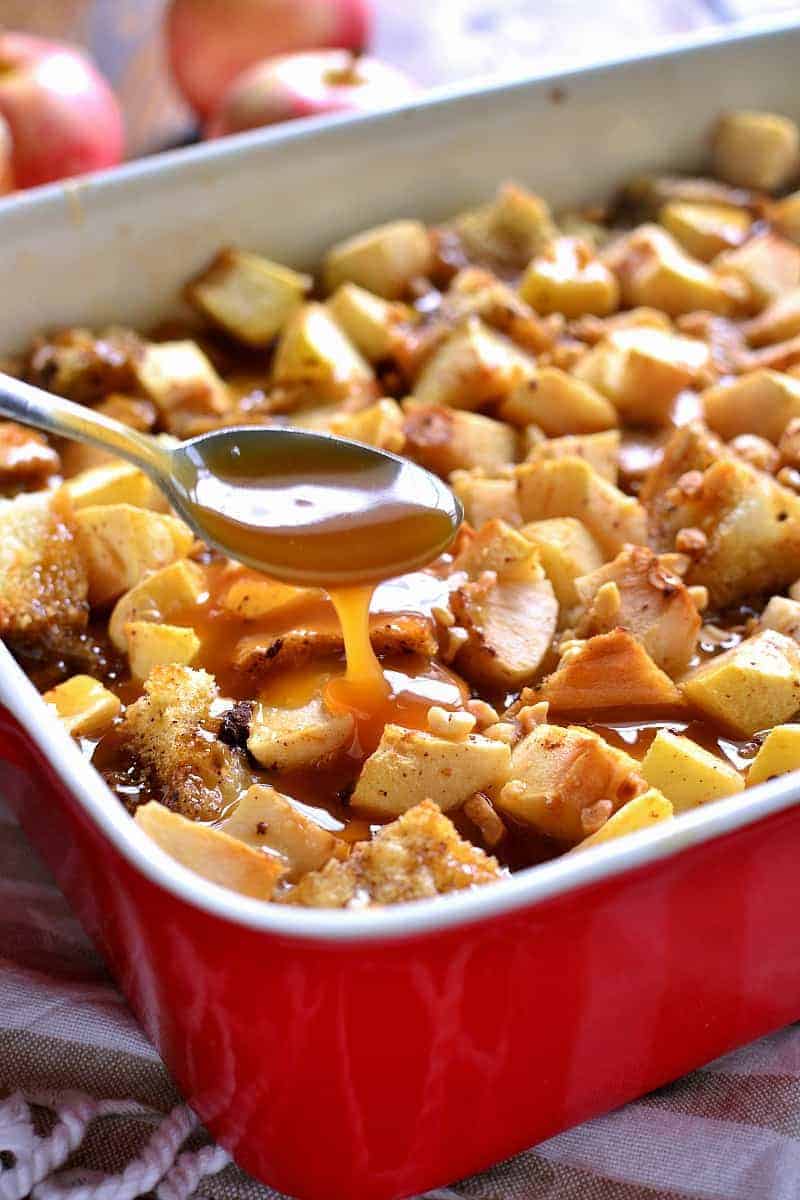 What do I love about this breakfast casserole? Oh, so many things. Where do I even start? I love the fact that it can be made the night before, so it's ready first thing in the morning. I love the fact that, even after you bake it, it can be re-heated and taste just as amazing! I love the fact that it's enough to feed a crowd….or my kids for the whole week. And, of course, I'm completely in love with the flavors. I loaded this casserole up with delicious caramel flavor by using caramel flavored coffee creamer in place of milk. And let me tell you… it makes all the difference.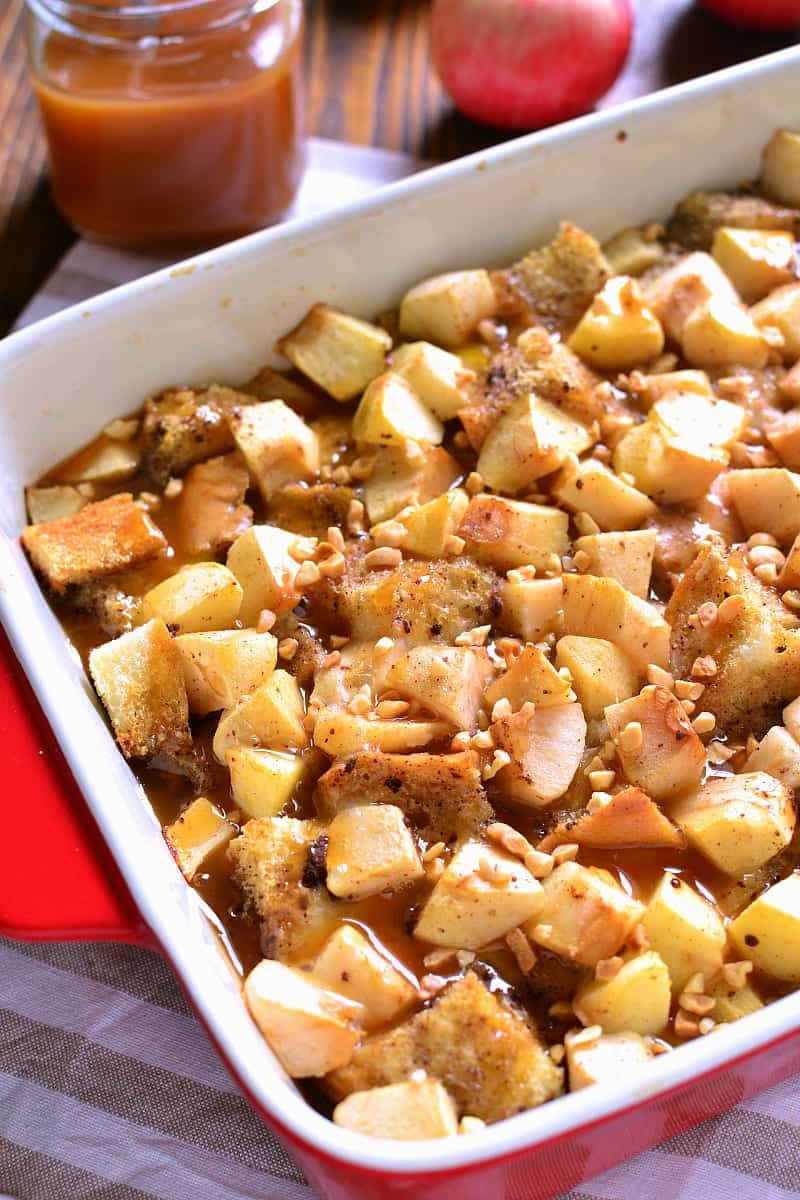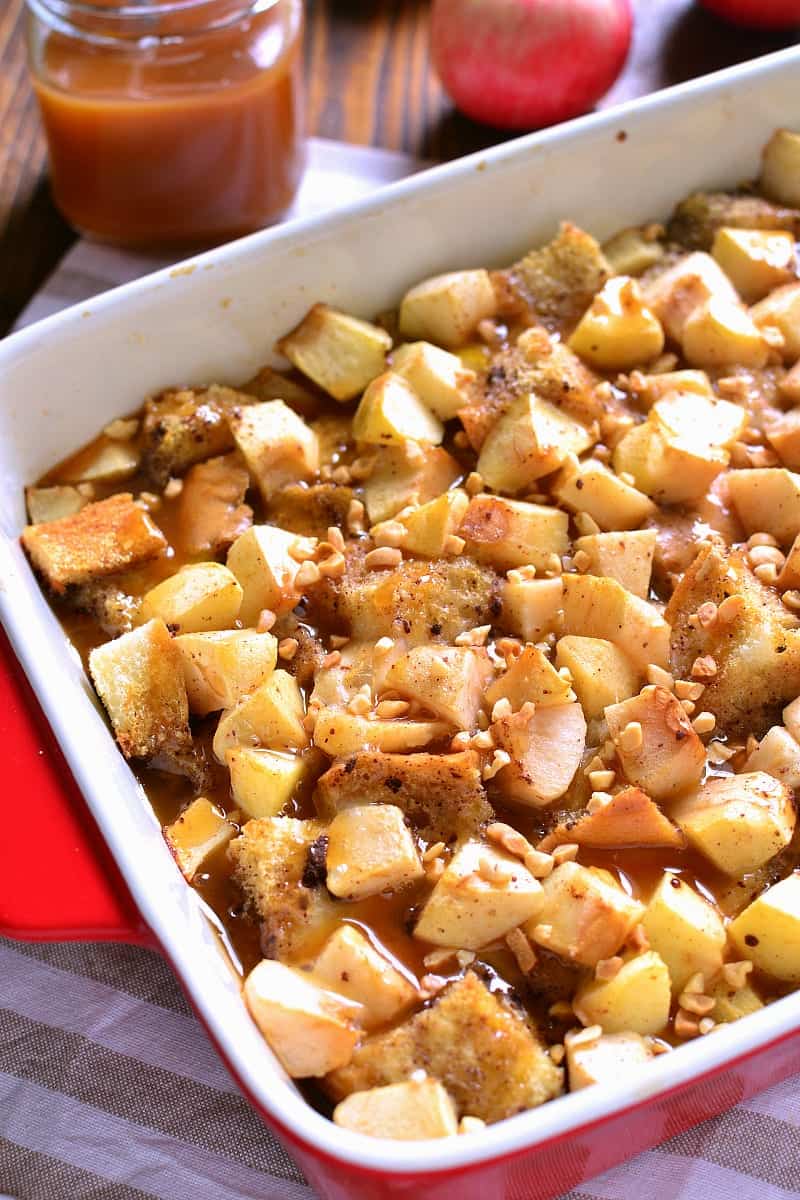 I may not be able to control how long summer lasts (or the fact that my kids and I are all in desperate need of a break from one another) but I can control how much we enjoy the last two weeks of it. And you better believe this Caramel Apple French Toast Casserole will play a major role in that! I see myself making this ALL. THE. TIME. For my family, for friends, for holidays, for weekend brunch. It's just that good. Watch out, fall! We're coming for you!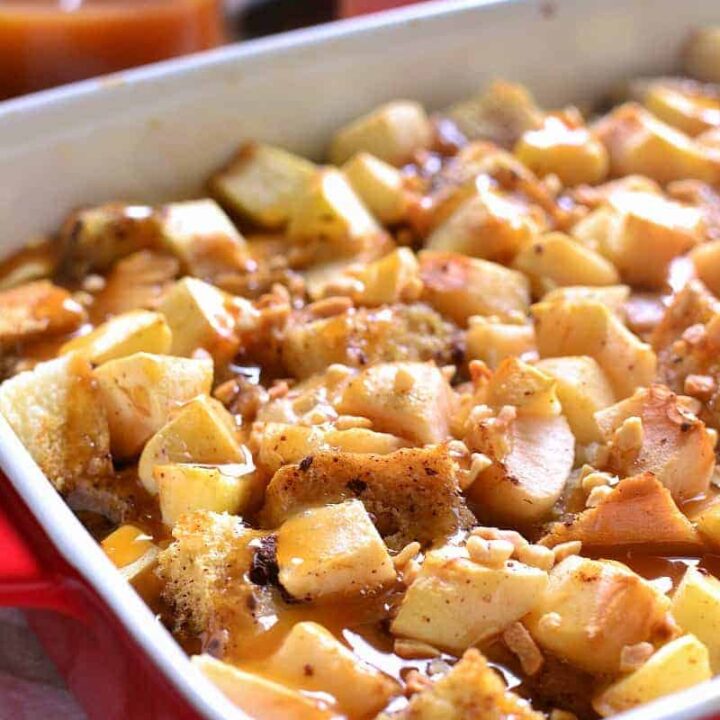 Caramel Apple French Toast Casserole
Yield: 10 -12

Prep Time: 15 minutes

Cook Time: 1 hour

Total Time: 1 hour 15 minutes
Ingredients
10 cups crusty French bread, cut into 1 inch cubes
2 heaping cups peeled apples, cut into 1/2 inch cubes
8 eggs
2 cups caramel flavored coffee creamer
2 tsp. apple pie spice
Caramel topping
2 Tbsp. chopped peanuts, optional
Instructions
*If desired, dry bread cubes on a baking sheet at 350 degrees for 10-15 minutes. This will yield a crisper casserole.
Place bread cubes in a greased 9x13 inch baking pan.
Top with apples.
In a separate bowl, combine eggs, creamer, and apple pie spice. Whisk until smooth.
Pour egg mixture over bread & apples.
Bake at 350 degrees 45-60 minutes, until eggs are set.
Remove from oven and drizzle with caramel topping and chopped peanuts before serving.
Nutrition Information:
Yield: 10 Serving Size: 1 grams
Amount Per Serving: Unsaturated Fat: 0g


This is a sponsored conversation written by me on behalf of Silk. The opinions and text are all mine.