A deliciously light, refreshing Asian Chicken Quinoa Bowl loaded with grilled chicken, celery, mandarin oranges, and sliced almonds in a rice wine vinaigrette.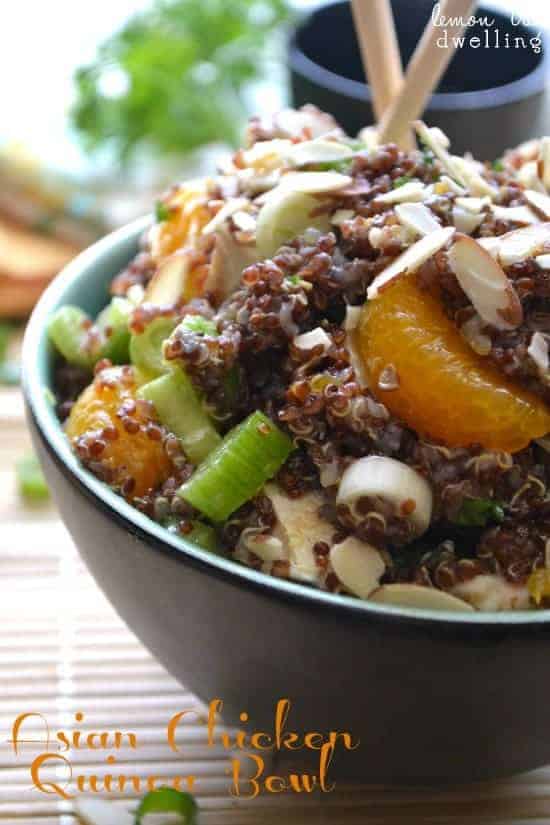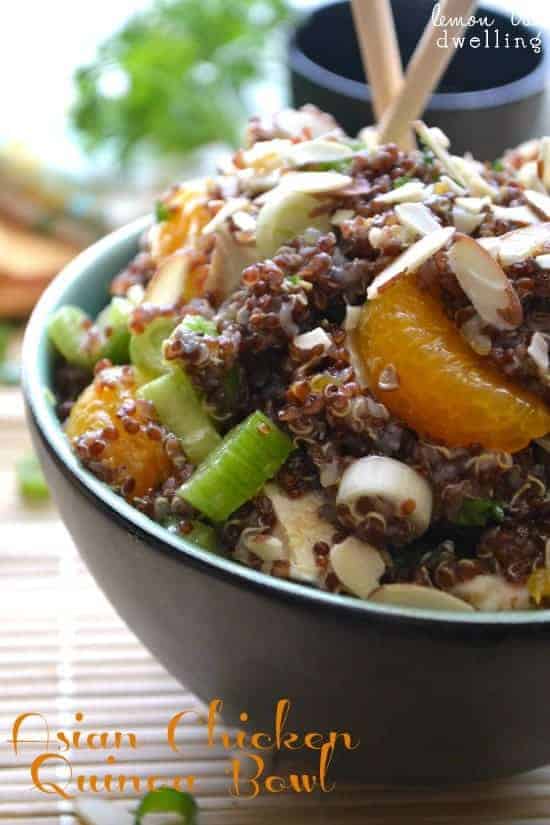 Let's talk for a minute about eating out, shall we?? What are your thoughts? I, for one, am a huge fan of it! There is nothing I love more than getting a little dressed up (or at least dressed – ha!), getting out of the house, and ending up at a place where someone else makes my meal FOR me! AND cleans up after it!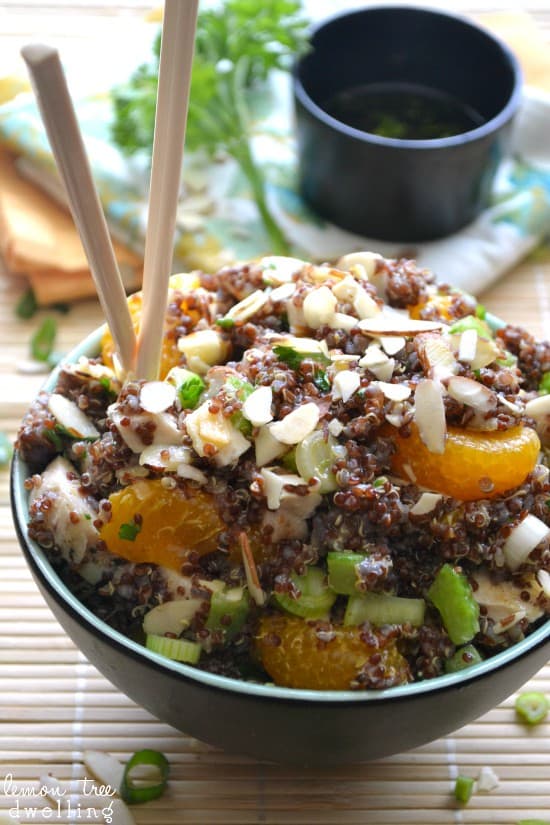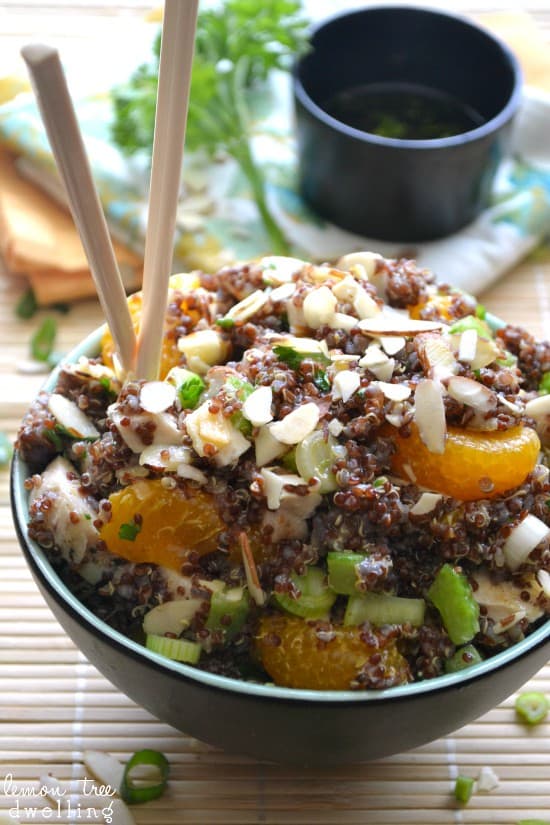 But. I must admit I'm a little bit picky about when and where and how often we eat out….and by picky, I mean I really have a hard time spending money on something I could just as easily make at home! Like sandwiches. Or noodle bowls. Or chicken nuggets. Just like I have a hard time spending money on food that's terrible for me and my kids! I just can't do it!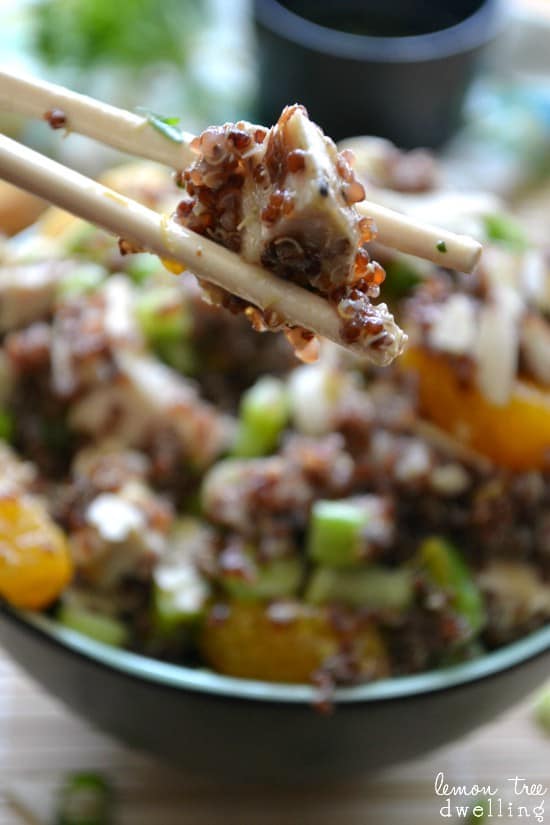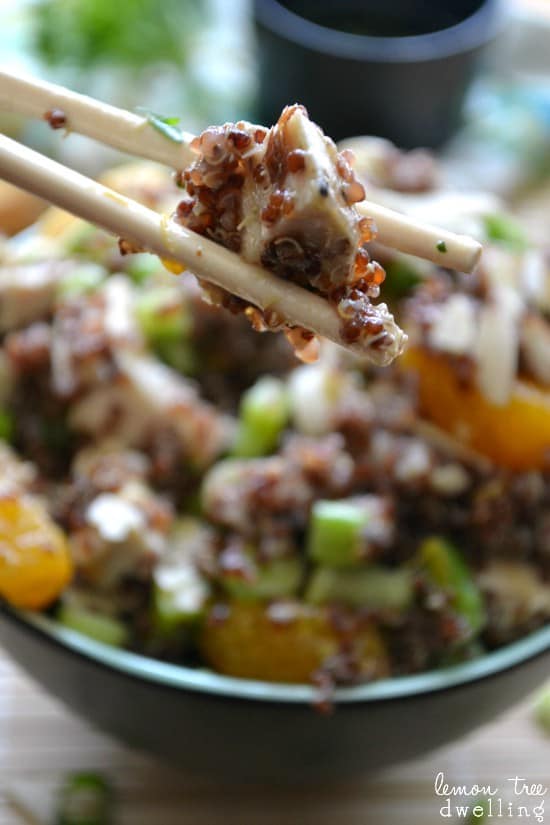 Which pretty much rules out fast food as a whole….and makes me hesitant about semi-fast options like Panera, Noodles, or Jimmy John's (all things I could easily replicate in my own kitchen)! I'm more "specific" (aka picky) in my preferences, and 9 times out of 10, I'd opt for something other than American. Something more along the lines of…..Asian! Give me Thai, give me Japanese, give me Chinese…whatever it is, I'm one happy gal!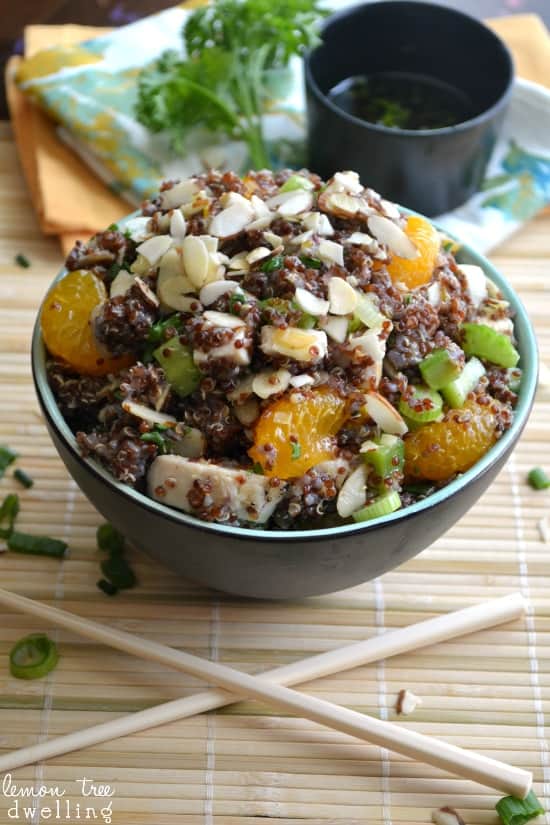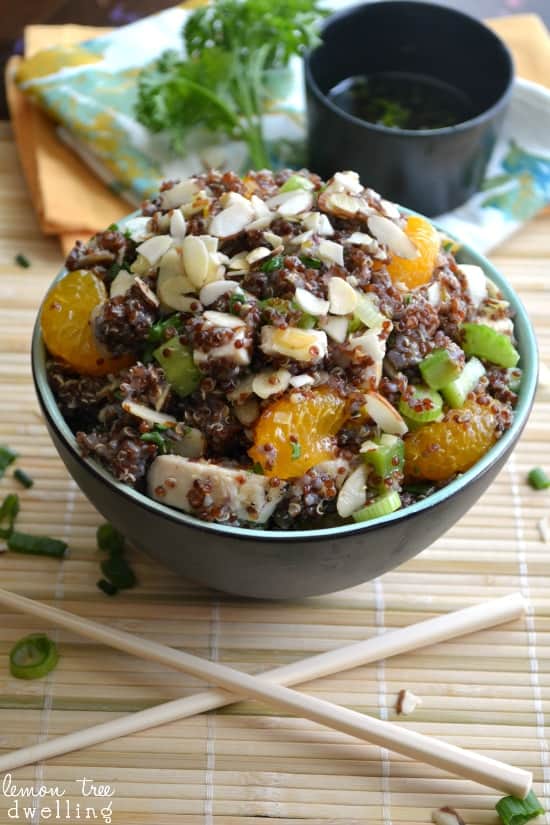 One of the reasons I love it so much (aside from the delicious flavors) is because it's not something I make very often at home. Probably because I'm not totally comfortable with all those delicious flavors! That being said, I knocked it out of the park with this Asian Chicken Quinoa Bowl! The combination of ingredients is just right, and using quinoa as the base means it's full of protein, fiber, and other great nutrients. This is totally something I'd order at a restaurant….only now I don't have to!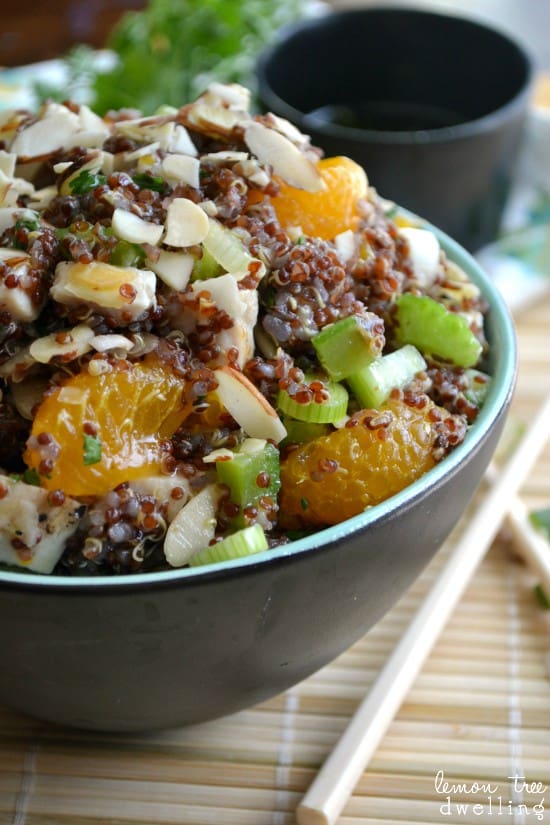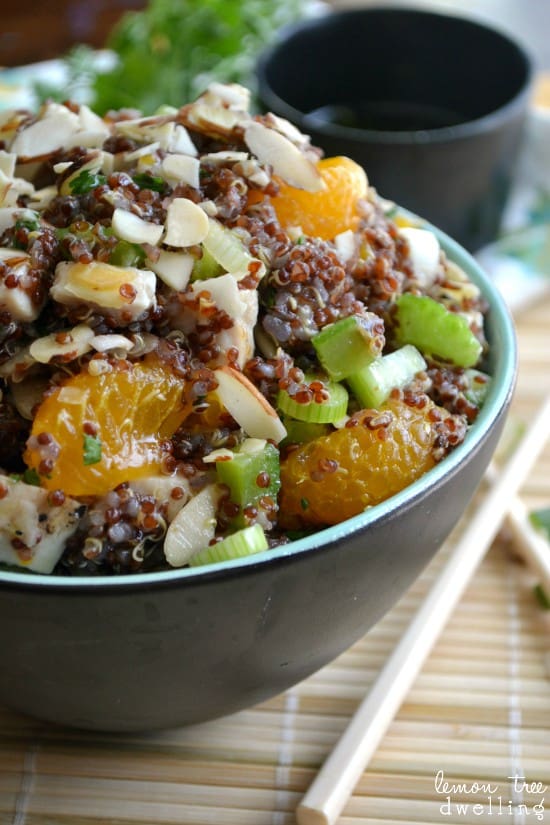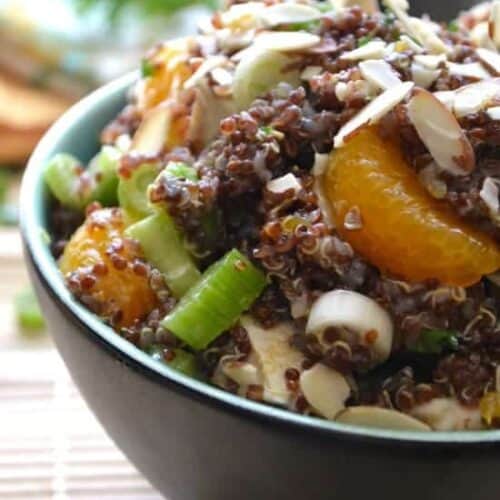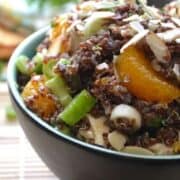 Asian Chicken Quinoa Bowl
Ingredients
1 1/2

c.

cooked quinoa

1/2

c.

cooked chicken

chopped

1/2

c.

mandarin oranges

1/4

c.

sliced almonds

1/4

c.

chopped celery

1

sliced green onion
Dressing
1/4

c.

canola or sesame oil

2

Tbsp.

rice wine vinegar

1

tsp.

sugar

fresh parsley

salt

pepper
Instructions
Combine quinoa, chicken, celery, and green onion in a medium bowl. Stir to combine.

In a separate container, mix dressing ingredients and shake/stir until well blended.

Pour dressing over quinoa mixture.

Gently stir in mandarin oranges and top with sliced almonds.
Also be sure to check out my Quinoa Taco Bowls!